Some pundits are calling this State of the Union address the "best ever"!
NEWS BRIEF: "Best State of the Union Ever", The Resurgent, Feb 4,2020
"... fundamentally, that was the best State of the Union address ever. It was all showmanship. We had a World War II hero, the parents of an ISIS victim, Rush Limbaugh, a military reunion, and more. All we missed was the dog."
"The President is making a serious, serious play for black voters and the Democrats have played into his hands."
"He made a big splash with his Super Bowl ad. "
"... his speech tonight it was targeted to black Americans. Democrats refusing to clap at success stories in the black community really is something."
"... there's never been the showmanship that we saw last night. In the twenty-first century, these sorts of optics matter and President Trump took this speech to a whole new level. It was remarkable and Trump at his best."
And, the Democrats were so obviously melancholy that they added to the impact of the President's masterful speech.
"The Democrats gave the President a great new attack line by refusing to cheer a black mother and her daughter who are going to be able to get a better education. Nancy Pelosi tore up the speech as the President stood there, which was remarkably petty."
What did Democrat Nancy Pelosi think of his address? She rudely and crudely tore her copy of the speech in two!
NEWS BRIEF: "Donald Trump Jr. Refutes Nancy Pelosi's 'Truly Shameful' Shredding of America's Heroes ", Breitbart News, 5 Feb 2020
"Speaker of the House Nancy Pelosi's theatrical tearing apart of President Donald Trump's State of the Union address on Tuesday night drew an immediate response from Donald Trump Jr. who likened it to ripping up America's heroes and workers."
"Pelosi tore the transcript as Trump completed his address, extolling as he did the 'Great American Comeback' on his watch."
Discerning Americans will absolutely abhor Pelosi's unbelievable act of disrespect and dishonor to the President of the United States and will express their disgust on Election Night, this November.
In my opinion, the Democrats have proven they cannot be trusted with control of this country. Never in history has the party not in control of the White House shown such repeated disgrace and disrepute as have these Democrats since they lost the 2016 election.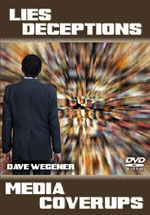 3. Democrats lost no opportunity to declare that they intend to keep on accusing him of false criminal charges and then impeach him on those false charges.
NEWS BRIEF: "If Trump is acquitted, it will be necessary to impeach him again ... and again", Daily Kos, November 23, 2019
"What can the Democratic-majority House do to forestall this scenario? Their options are limited, but ... one solution is to impeach Trump again—and again—if necessary."
"The practical effect of this tactic would be continued hearings, continued testimony, continued witnesses, and a focus on Trump's criminality—certainly until the November 2020 election, and probably until the day he leaves office. "
Republican Senator Lindsey Graham shouted to the world when the Democrats are going stop bringing impeachment charges against President Trump.
NEWS BRIEF: "Senator Graham: Impeachment Only Ends When Democrats Lose Control Of Congress", Tea Party News, Feb 3, 2020
"During an appearance on Fox News Channel on Sunday, Sen. Lindsey Graham (R-SC) acknowledged that although this current round impeachment may come to an end soon ... he added there was the possibility of more impeachment efforts..."
"According to Graham, the only way that ends is when Republicans regain majorities in the House of Representatives.
"It will only end when the American people reelect Donald Trump in November and fire Nancy Pelosi and Tlaib for being in charge of the House," he said. "If you want to exonerate the president, American people, and you want to deter future impeachments like this, make sure President Trump gets reelected. And let's fire Nancy Pelosi."
I tell you, the Trump base is going to be so fired up by the time November election rolls around, they will turn out massively and will, indeed,"throw the rascals out"!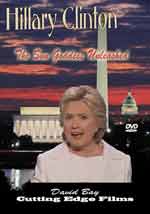 4. Why did Democrat women representatives wear white, again?
NEWS BRIEF: "Why Democratic Congresswomen Wore White Again to Send a Message at the State of the Union", Time, Feb 5, 2020
"The Democratic women of Congress arrived wearing white yet again as a way to show their unity and a commitment to defending the rights of women and disenfranchised groups at the 2020 State of the Union address ... The decision to wear white is an homage to the white outfits often worn by suffragists during their fight to get women's votes recognized."
It makes no sense that the Democrat Part is still fighting a battle they have already won!
Indeed, Democrats have been wearing white ever since Hillary Clinton wore a white pants suit the night she accepted the Democrat Party's nomination as President. When Hillary Clinton wore that full length white pantsuit on the night she accepted the Democrat Party nomination for President, she was reaching back into time nearly 4,000 years to symbolically declare that she was the Sun Goddess in the Zoroastrian Tradition, exactly the symbolism the Roman Catholic Pope uses nearly every day to declare that he is the Sun God! She was declaring that she was transcending politics in this present time, because she was spiritually transformed into a goddess!

We explore this white outfit phenomenon from the occult world, and by looking back at other facts in her life and career, we prove that Hillary is a high level Illuminati Witch and that she is poised to complete the 'Co-Presidency' that Bill Clinton promised in 1993.
If she had been 'elected', Hillary is spiritually and politically prepared to surrender American sovereignty in the North American Union, establish tight Gun Control and implement the final changes needed to move this country, and the entire world, into the global government and economy into the Kingdom of Antichrist, a.k.a. New World Order.
Her white outfit tells the full, disastrous story, one that true Christians must understand.
Hillary is still controlling the Democrat Party, so you need the insight we provide in this DVD shown above, "Hillary Clinton: The Sun Goddess Unleashed"!
America has rejected her Biblical foundation, which is rooted in Paternalism and is racing to embrace the worship of the Goddess, called Gaia by Environmental Fanatics who are strenuously trying to convince the world of the dangers of Climate Change.
In this world, the Goddess is reality.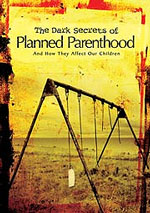 5. President Trump declared his undying support for the "God-given" rights of the unborn and the recently born.
NEWS BRIEF: "President Trump Calls on Congress to Ban Late-Term Abortions: "Every Child is a Gift From God", Life News, Feb 4, 2020
"During his State of the Union address this evening, President Donald Trump called on Congress to ban late-term abortions ending the lives of thousands of unborn babies every single year."
'I am also calling upon numbers of Congress tonight to pass legislation finally banning the late-term abortion of babies', the president said. 'Whether we are Republican, Democrat, or independent, surely we must all agree that every human life is a sacred gift from God'."
The Democrat Party invited all voters who oppose abortion upon demand to leave and go find another party. President Trump has just given these voters the obvious party to which they can jump.
The effects of this monumental shift will be seen in the results of the election in November!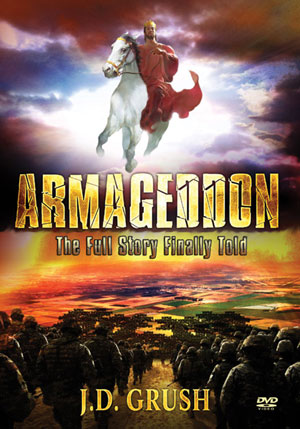 DVD
6. Israel suffers twin terror attacks, one at the Temple Mount and one in Jerusalem.
NEWS BRIEF: "Back-to-back Palestinian terror in Jerusalem: Gunshots injure Israeli policeman after ramming attack injures 14 troops", DEBKAfile, 6 Feb 2020
"A border police officer on guard near Temple Mount was shot in the arm by a Palestinian at midday Thursday, Feb. 6, just hours after a vehicle crashed into a group of Golani Brigade recruits injuring 14. The Palestinian gunman was shot dead by police officers while the car-rammer is still the subject of a manhunt south of Jerusalem."
"Opening fire in broad daylight indicates that the Palestinian terrorists are getting bolder. Since the Trump peace plan was released, youthful rioters across the West Bank have upgraded their weapons for attacking Israeli troops and vehicles from rocks and primitive devices to petrol bombs – and now the first cases of gunfire in and outside the capital."
Soon, Hamas and Hezbollah will open fire with their entire arsenal of weapons, including over 200,000 rockets and other substantial weapons they have acquired from Iran.
Then, these Palestinian forces will receive the annihilation which God has foretold in Obadiah!
Expectations in Israel are running high over the appearance of the Jewish messiah (Antichrist). Events are warning the Jewish people, Rabbinical scholars say. The signs to which they point, are some of the very same we are warning today!
Jesus is indeed, coming back and soon! Are you spiritually ready?