Combination Offers Save You Money!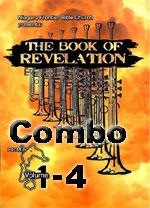 Dynamic 'Book of Revelation' Study - All Four Volumes Combined -- all 24 DVD's
Regularly $119.96 if bought separately
Now On Sale For Only $79.96
You Save $40
Jesus is coming back soon! There's no doubt about it. It's time we get prepared by getting back to the clear teaching of Bible Prophecy! This study is pretty intense and is a huge smack in the face to an apathetic American Church.
Pastor Crone begins with about 15 minutes of current news articles and startling video clips, from around the world showing how Bible prophecy in unfolding right before our very eyes and then he delves right into the text, including a study of key words and phrases in the original Greek
Volume 1 teaches Rev 1:1 -4; Volume 2 teaches Rev 1:4-8; Volume 3 teaches Rev 1:9-13; Volume 4 teaches Rev 1:9-13 -- http://www.cuttingedge.org/detail.cfm?ID=1792
Can you imagine getting 24 DVD's for only $79.96? That averages out to only $3.30 per DVD! What a value, for this weekend only. Ends Monday, March 10, at Midnight.
View Trailers of Each of These Four Videos
---
New! "Prophecy 666" Teachings On Audio CD!
ONLY
$4.99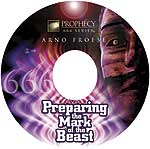 "Preparing For The Mark of the Beast" - Prophecy 666 Series - Audio CD
Prophecy will be fulfilled! Every person living on Earth will be forced to take the "Mark of the Beast" if they hope to participate in the cashless economies of the world
Modern technology is exploding which shall enable Antichrist to exactly fulfill this marking prophecy
Each person will be identified and marked by "The Beast". These technological inventions are essential parts of the development of the Mark of the Beast, and they have been progressing since 1939, gaining speed during each decade of the 20th Century
This message studies the manner in which technological advances during the entire 20th and 21st Centuries have brought mankind to the edge of complete fulfillment of the "Mark of the Beast" prophecies, starting in 1939! - One hour long - http://www.cuttingedge.org/detail.cfm?ID=1788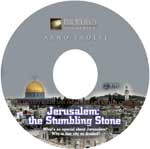 "Jerusalem - The Stumbling Stone" - Prophecy 666 Series - Audio CD
In Zechariah 12:1-3, God utters a strangely powerful prophecy! "Behold, I will make Jerusalem a cup of trembling unto all the people round about, when they shall be in the siege both against Judah and against Jerusalem. And in that day will I make Jerusalem a burdensome stone for all people: all that burden themselves with it shall be cut in pieces, though all the people of the earth be gathered together against it."
In these present days, we can see this prophecy being fulfilled, as we can see all nations of the world beginning preparations to attack God's beloved city, Jerusalem. Jerusalem today is hated because Jesus was crucified outside its gates, so Satan is furiously turning evil mankind against her.
Not one nation in the entire world is neutral today against Jerusalem -- not even Switzerland, who wants to divide Israel and Jerusalem in half, giving 50% to the Palestinians! - One hour long - http://www.cuttingedge.org/detail.cfm?ID=1787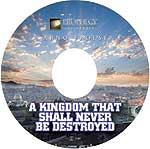 "A Kingdom That Shall Never Be Destroyed" -- Prophecy 666 Series - Audio CD
Jesus foretold a glorious future time when all the wicked kingdoms of the Earth shall be destroyed and replaced by His everlasting kingdom which shall never be destroyed!
Daniel 2:44 -- And in the days of these kings shall the God of heaven set up a kingdom, which shall never be destroyed ... but it shall break in pieces and consume all these kingdoms, and it shall stand."
This wonderfully encouraging message shows how current events are propelling the peoples and nations of the world to that glorious kingdom -- the kingdom of Jesus Christ. But, first, Jesus must allow prophecy to run its full course, so He can personally destroy the "New World Order", a.k.a., the Kingdom of Antichrist - One hour long - http://www.cuttingedge.org/detail.cfm?ID=1785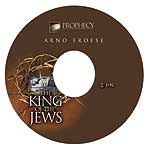 "The King of the Jews" - Prophecy 666 Series - Audio CD

The term, "King" to Israel meant the supreme head of the nation. But, a King has no purpose if he has no kingdom
John 19:19 - "And Pilate wrote a title, and put it on the cross. And the writing was, JESUS OF NAZARETH THE KING OF THE JEWS."
Revelation 19:16 "And he hath on his vesture and on his thigh a name written, KING OF KINGS, AND LORD OF LORDS."
Only Jesus is Worthy to rule over the entire world, and so He shall! This message compares the earthly glory of the Kingdom of the Babylonian King Nebuchadnezzar with that of the foretold Kingdom of Jesus Christ, in order that you can see how much more wonderful, glorious, and power Jesus' kingdom will be than any previous earthly king -- even the most powerful Nebuchadnezzar
Even the unprecedented power and authority of Antichrist cannot begin to compare to the glory of Jesus' kingdom. Only Jesus' kingdom will bring true peace, not a false "peace which shall destroy many"! One hour long - http://www.cuttingedge.org/detail.cfm?ID=1786
Earlier Popular $4.99 Audio CD's
"They Shall Beat Their Swords Into Plowshares" - Prophecy 666 Series - Audio CD - http://www.cuttingedge.org/detail.cfm?ID=1779
"The Ultimate Deception" - Prophetic Series 666 - Audio CD - http://www.cuttingedge.org/detail.cfm?ID=1781
"The Substitute Church & The Antichrist" - Prophecy 666 Series Audio CD - http://www.cuttingedge.org/detail.cfm?ID=1778
"The Demon of Sensationalism" - Prophetic 666 Series - Audio CD - http://www.cuttingedge.org/detail.cfm?ID=1780
---
---------- This Weeks Hot News ----------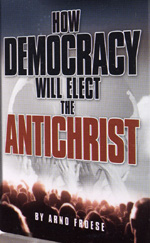 I. The Democrat Presidential Primaries occurred just about the way we thought they would occur -- Hillary won big in three important states, thus stopping Obama's momentum.
NEWS BRIEF: "Resurgent Hillary Clinton beats Barack Obama in Texas, Ohio", The Dallas Morning News, March 5, 2008
" Hillary Rodham Clinton revived her quest for the Democratic presidential nomination Tuesday by beating Barack Obama in a nail-biting, Texas cliffhanger and more decisively in Ohio. Mrs. Clinton's popular vote victory gave her bragging rights, but Mr. Obama, with his strong showing in the delegate-rich areas of Dallas, Houston and Austin, could emerge as the winner in the pledged delegate race."
In the delegate race, Obama seems to be about 86 delegates ahead of Hillary. We shall return to this subject later. For now, as the scenario unfolds, Hillary absolutely had to win the Texas primary, especially since her husband, Bill, had stated last week that she could not win the nomination unless she won Texas and Ohio.
Speaking of Ohio, let us address that subject now.
" Mrs. Clinton scored a more decisive win in the other big prize of the night, Ohio, a state she desperately needed to continue her campaign. 'This nation is coming back, and so is this campaign', Mrs. Clinton said. 'We're going strong, and we're going all the way'."
Then, Hillary enunciated why she thought she was the best Democrat to face the Republican McCain in the Fall election.
"The New York senator said she was in the best position to be the Democratic nominee. 'If we want a Democratic president, we need a nominee who can win the battleground states like Ohio', she said."
" Mrs. Clinton needed wins in Ohio and Texas to resuscitate her campaign after 11 straight wins by Mr. Obama."
During the Texas campaign, Hillary had started to hit really hard on Obama's complete and utter lack of experience at the national and international level. The talking heads can spin this recent ad campaign as one of the major reasons Clinton was able to storm back to take the election. In fact, they already are.
"She raised $35 million in February (Obama raised $50 million) and began hitting Mr. Obama hard on his experience. Her television ad, titled '3 a.m.', featured a ringing phone at the White House and asked the question, Who do you want answering the phone when there is a crisis in the world?"
This lack of experience on both the national and the international level could per portrayed as hurting Obama greatly, even though Hillary can only ride on the coattails of her husband in this regard.
Immediately, Hillary began talking like she was the front-runner!
NEWS BRIEF: "Clinton hints at sharing ticket with Obama", The Guardian (London), March 5, 2008
"After her sensational victories in Texas and Ohio overnight Hillary Clinton this morning hinted at the possibility of sharing the Democratic ticket with Barack Obama — with her as the presidential candidate. Asked on CBS's The Early Show whether she and Obama should be on the same ticket, Clinton said: 'That may be where this is headed, but of course we have to decide who is on the top of ticket. I think the people of Ohio very clearly said that it should be me'."
Weeks ago, Wolf Blizter asked both Obama and Clinton where they would support either an Obama/Clinton or a Clinton/Obama ticket. Both candidates reacted as if that was the plan after all, only leaving the question open as to who would occupy the top spot.
II. Will Hillary now get the nomination for sure?
So, do these victories, plus Hillary's sudden enthusiasm, mean that she is still the Illuminati choice for President? After all, even though she is still trailing Obama in delegate count, will she gain the nomination because the Clintons will gain enough super delegates to win the nomination? Surely, now, this is clearly the plan, right?
We have always believed that Hillary was planned to be the President.
Now, let us examine one of the major reasons I have always thought that Hillary would be President. Let us examine the Bill and Hillary Clinton cards, above, from the Illuminati Card Game.
The Illuminati Card Game was introduced to the retail market in Spring, 1995. Each card represented an action which the Illuminati planned to take in order to bring down the Old World Order so the New World Order could be established. When I initially saw these cards, the concept was reinforced in my mind that, in the world of the Occult, people know the Plan of the Illuminati very well.
Three years before this card game was introduced, former Satanist Doc Marquis told me two things which I should always keep in mind about the Clintons:
While the Clintons are backed by the Rothschilds and the Bilderbergers (NEWS2265), Senator Obama is backed by Zbigniew Brzezinski, the co-founder of David Rockefeller's Trilateral Commission. Obama's economic adviser is none other than Austan Goolsbee, a lifelong Adept in the infamous Skull & Bones society! (NEWS2267)
Therefore, neither Bill nor Hillary Clinton can run off into their own world without answering to powerful forces within the Global Elite. I believe it highly likely that a change might have been implemented immediately to chastise the Clintons for their behavior on the campaign trail.
Results were very dramatic. During the month of February, Senator Obama won 22 elections while Hillary won only 9 ("Democratic Primary Results"). In fact, before the March 4 primaries, Obama had ripped off 11 straight victories!
These are Illuminati numbers, and strongly smack of a Plan! The number '11' is the number of the coming Masonic Christ (NEWS1756), which is why we easily identified 18 instances where the attacks of 9/11 occurred by the elevens or multiples thereof.
We shall have to wait to see if the Clintons were merely momentarily chastised, or whether Obama's victories in February represent a permanent changing of the Plan as to who will be the Democrat Party nominee for President.
If the Clintons were merely meant to be chastised and brought into line, Hillary will still be the Democrat nominee. I still believe that Hillary will be the nominee, but we must wait to see how this most interesting scenario unfolds.
UPDATE
A news stories has broken since we posted this newsletter on Wednesday, which corroborates our analysis that Bill Clinton severely fell out of favor with the Global Elite and has mended his ways.
NEWS BRIEF: "Bill Clinton Adopts New Campaign Role: What he doesn't do — anymore — is criticize Barack Obama", Associated Press, March 7, 2008
"ROCK SPRINGS, Wyo. (AP) — This small mining hamlet might not be the first place one would expect to find the former leader of the free world. But here was Bill Clinton in southwest Wyoming, two days before Saturday's Democratic caucuses, telling about 1,000 people how his wife, Hillary Rodham Clinton, would establish 10 clean-coal technology projects if elected president ... What he doesn't do — anymore — is criticize Barack Obama ... And he has not appeared onstage with his wife since Super Tuesday, Feb. 5."
"Still a beloved figure to many Democratic Party stalwarts, Bill Clinton remains a decidedly mixed blessing for his wife's campaign. While once viewed as an unmitigated asset, his angry tirades against Obama in New Hampshire and later South Carolina overshadowed her message and appear to have caused lasting damage to her candidacy among black voters, a key party constituency."
We have followed Illuminati politics for 21 years now, and reaffirm our belief that Bill did, indeed, depart dramatically and badly from the script handed to him as to what he was to say and what themes he was to hit, on the campaign trail. When he strayed far from this script and denigrated Obama in the process, Bill and Hillary saw their campaign nearly go off the abyss.
Apparently, though, they have toed the party line once again, so Hillary won three out of four primaries on March 4, and is now talking like the frontrunner again.
DVD
III. Senator Obama is suddenly embroiled in a legal case which might imperil his campaign.
NEWS BRIEF: "Indicted Donor's trial dogs Obama on the campaign stump", Houston Chronicle, March 4, 2008
"Democrat Barack Obama on Monday reiterated the steps he has taken to separate himself from longtime donor Antoin 'Tony' Rezko, as jury selection began in the Chicago businessman's political corruption trial. The Illinois senator was pressed by reporters at a news conference about his relations with the 52-year-old real estate developer and fast-food magnate. Rezko is charged with buying political influence with campaign money and using it to launch a multimillion-dollar shakedown scheme aimed at companies hoping to build hospitals or invest state pension money. Obama has not been accused of any wrongdoing in the case brought by federal prosecutors."
At this point in time, it is difficult to assess what potential damage such allegations might bring Senator Obama in his campaign. However, the timing of the scandal seems suspicious. Such a trial takes many months to work its way through the court system, so the fact that it is now coming to a head at the very time Obama is heading into a critical stage of his Presidential campaign might very well have been planned. Remember the sage words of 33rd Degree Mason, President Franklin Roosevelt, who said, "if it happens, you can bet it was planned".
This next segment illustrates the sensitivity of the timing of this scandal.
"Questions about the relationship dogged Obama as he wound up campaigning on the eve of crucial primary votes in Texas and Ohio in his hard-fought contest with Hillary Rodham Clinton ... 'Tony Rezko was a friend and supporter of mine for many years. These charges are completely unrelated to me, and nobody disputes that', Obama said. 'There's no dispute that he raised money for us, and there's no dispute that we've tried to get rid of it', he added."
"Obama did allegedly receive a $10,000 contribution made by a Rezko associate that is mentioned in the indictment. But Obama's campaign has long since sent the money to charity. So far, Obama has sent $150,000 in Rezko-related contributions to charity. The contributions were to Obama's Senate campaign and his earlier campaigns for the U.S. House and state Senate."
However, the real damage which this scandal might do to the Obama campaign might not be campaign contributions at all, but Real Estate deals which benefited Obama.
"Obama also was questioned about a 2006 real estate deal in which he became involved with Rezko. 'I have been very open about what I called a boneheaded move', Obama replied. In June 2006, the Obama family purchased a home for $1.65 million near the University of Chicago, where Obama has taught law and his wife, Michelle, is a vice president at the university's medical center. The same day, Rezko's wife, Rita, bought a lot next door from the same sellers for $625,000. Obama later told the Chicago Sun-Times the sellers had required that both lots be sold simultaneously."
"The Rezkos later sold the lot, but not before selling the Obamas a 10-foot-wide strip of land from the property for $104,500. 'It was a mistake to have been engaged with him at all in this or any other personal business dealing that would allow him, or anyone else, to believe that he had done me a favor', Obama said in a written statement earlier."
We shall have to wait to see how this all develops, because this scandal might just be the kind of matter which could slow Obama's momentum enough to allow Hillary to gain the ground she needs to secure the nomination.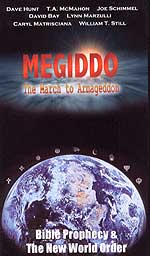 DVD
V. On the Republican side, Senator John McCain secured the Presidential nomination so clearly that Mike Huckabee dropped out of the race.
NEWS BRIEF: "John McCain seals GOP nomination", Chicago Tribune, March 5, 2008
"WASHINGTON - A jubilant Sen. John McCain formally clinched the Republican nomination Tuesday with wins in Ohio, Texas, Rhode Island and Vermont, and prepared to collect President Bush's endorsement Wednesday at the White House as he begins to take over the GOP in his bid to become the 44th president of the United States."
Finally, the dour John McCain, who always seems very stiff and cold on the campaign stump, has won the Republican nomination for President! The very fact that McCain is going to be the Republican nominee simply screams 'manipulation'!
Few prominent Republicans carry more negative baggage than John McCain! Not only is he not charismatic, he is going to run as a Bush clone, not a good idea when the President's approval numbers are the lowest in history -- currently running at 19%.
Already, the Obama campaign is saying that a vote for McCain is a vote for President Bush.
Pastor and former Governor Mike Huckabee dropped out of the race after McCain secured enough votes during the March 4 primaries to win a first-ballot victory.
NEWS BRIEF: Huckabee bows to 'inevitable,' ends GOP run", CNN News, March 5, 2008
"Former Arkansas Gov. Mike Huckabee bowed to "the inevitable" and dropped out of the Republican presidential race Tuesday night after an improbable run for a politician little known beyond his home state a year ago. Huckabee announced he was giving up his bid for the White House after John McCain swept Tuesday's contests in Texas, Ohio, Vermont and Rhode Island, giving the Arizona senator the delegates needed to claim the party's nomination in September."
"Huckabee raised nearly $13 million during his campaign, which was far less than McCain's nearly $55 million and a small fraction of the nearly $90 million Romney spent during his unsuccessful bid, according to records from the Federal Election Commission. 'To have gone this far and outlasted so many others, I think is a remarkable story. Wish it would have ended differently, but it is what it is', Huckabee said."
Now, Ron Paul is the only Republican candidate still opposing McCain. However, the Senator has an insurmountable lead and will undoubtedly win on the first-ballot. The die is now cast on the Republican side. Senator John McCain is the Republican nominee for President.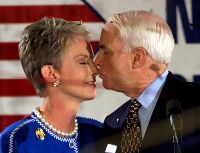 We would like to leave this section by reminding you that McCain displayed his true Illuminist credentials on the night he appeared with his wife to celebrate the primary win in New Hampshire in 2000. Do you remember?
"Senator John McCain Signals His Illuminist Membership and Backing As His Wife Boldly Wears the 'Phoenix Bird Pin' During His Celebration of the New Hampshire Presidential Primary Win" -- NEWS1354.

As you read this dramatic news story, you will discover that McCain's wife was wearing the 'Phoenix Bird Pin', which was also known as the "Hillary Pin"! First Lady Hillary Clinton had started wearing this pin showing the occult Phoenix Bird grasping a round Earth.
Once Hillary began wearing this pin, every female White House staffer began wearing one. Mrs. McCain was one of the very few Republican women who wore this 'Hillary Pin". Can you see the power and influence of Hillary Clinton?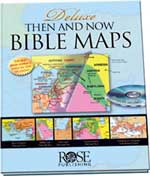 V. As Israeli forces were operating in and out of The Gaza Strip, the city of Ashdod began to prepare for the onslaught of Palestinian terror rockets.
If this city of 200,000 comes under daily rocket fire, Israel will be forced to wage vigorous war against Hamas in The Gaza Strip!
NEWS BRIEF: "Ashdod Prepares to be Next Target of Gaza Missiles", by Ezra HaLevi, Israel National News, March 5, 2008
"The city of Ashdod, several kilometers north of Ashkelon on the Mediterranean and home to over 200,000 residents, is preparing to be the next city to come within range of rockets from Gaza. The Ashdod Municipality says it does not intend to wait for the rockets to fall and is making preparations to protect its residents already, together with the IDF's Home Front Command. In the security establishment, it is already acknowledged that Iran may have already supplied Hamas with missiles capable of reaching double the distance the Grad-type Katyushas landing in Ashkelon can reach."
"The fifth largest city in Israel, Ashdod's port is Israel's largest, accounting for sixty percent of the country's imported goods."
Hamas has been threatening to unleash new and more powerful missiles than ever before. If Iran has been able to smuggle in more advanced missiles, one can only assume such missiles will also be more accurate than previous Hamas missiles. If the Palestinians can launch missiles which have double the distance of any previous missile, and have that missile be far more accurate, then Israel will probably have no choice but to respond vigorously to take down the entire Hamas infrastructure and government.
"Hamas has recently been making vocal threats of the type heard from Hizbullah chief Hassan Nasrallah prior to that terrorist group's firing of rockets at Haifa and Hadera, from the north, during the Second Lebanon War. 'We will strike beyond Ashkelon', several Hamas leaders have declared at rallies and Arabic press conferences, according to Maariv. Many have mentioned Ashdod by name."
As it turns out, if Ashdod comes under attack, more cities and towns will fall within the range of these rockets.
"If Ashdod becomes a target, that means the cities of Kiryat Gat and Ofakim would be within range as well. IDF intelligence believes that Hamas may be waiting for a large-scale ground operation or the killing of one of its top terrorists to use the longer-range missiles."
Israel may be in for a very long war, a conflict absolutely necessary if the planned Palestinian State is to be established.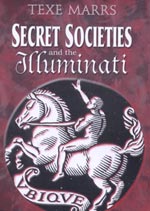 DVD
VI. As the armies of Venezuela, Ecuador, and Columbia face off against each other in the jungles in South America, the CIA has dusted off the old "laptop" propaganda ploy in order to implicate another Bush enemy -- Venezuelan President Chavez!
NEWS BRIEF: "Columbian Rebel laptop reveals more than Chavez ties", Houston Chronicle, March 5, 2008
"BOGOTA, Colombia — A single laptop can reveal much, and so it is with the digital treasure chest that Colombian commandos found in the jungle quarters of slain rebel leader Raul Reyes. Files in the computer seized in Saturday's raid into Ecuador that claimed the lives of Reyes and 23 of his comrades offer an intimate portrait of Venezuelan President Hugo Chavez's desire to undermine Colombia's U.S.-allied government. If authentic, the documents show that sympathies Chavez first aired publicly in January grew out of a relationship that dates back more than a decade."
The key words here is "if authentic". This is not the first time that an important American ally has supposedly gotten their hands on a laptop computer, whose files supposedly prove the American position against a controversial enemy of President Bush.
We have recently posted a new Headline News Article entitled, "President Bush Caught In Bold-Faced Lie As He Worked With Mossad To Fabricate Evidence Against Iran!"
What kind of fabricated "evidence" did President Bush attempt to use against Iran? Seized laptop computers from dissident Iranian groups! This sophisticated American lying propaganda campaign convinced a great many people that Iran was using her atomic power project to produce the enriched uranium necessary to produce her own atomic weapons.
Had this "laptop" lie been successful, President Bush would have been able to marshal the international support he needed to launch a military strike against Iran, a strike which would have disastrously plunged the world into all-out regional war, and, perhaps a World War III.
Now, the "seized laptop computer" mantra is again being used to implicate a Bush enemy in South America!
"Venezuela says the documents are lies and fabrications. If they are, they are expertly done. Not only do they offer an unprecedented glimpse into the rebels' mind-set, they also discuss diplomatic overtures from governments including the United States — cryptically — and France — explicitly. They are signed electronically by the most powerful men in the leftist Revolutionary Armed Forces of Colombia, or FARC, the hemisphere's oldest and most potent rebel movement."
"Copies of 13 documents were sent to reporters Tuesday by Colombia's national police chief, Gen. Oscar Naranjo. He revealed their existence Sunday as his government came under a withering diplomatic assault for violating Ecuador's territory with the raid. They indicate that Chavez, seeking to raise the FARC's stature and relieve it of its international pariah status, shares their goal of isolating and discrediting Colombia's president, Alvaro Uribe."
Eventually, the Venezuelan claim that the so-called "documents" seized off this laptop computer are "lies and fabrications" will probably be proven. We can only hope that people will realize they were lies before these three countries wage war.
Having said all this, I am NOT trying to defend President Chavez of Venezuela!! I know he is a Communist and that he is trying to spread that poison all through South America. I have no use for this man.
Yet, I do believe that the Bush Administration are using their "seized laptop computer" ploy to try to discredit Chavez even further. Bush is clearly lying. That is all I am saying. I am not defending Chavez in any way.
In a nutshell, this is what we are trying to say: since the attacks of 9/11, the Bush Administration has pursued a strategy of "The Ends Justify The Means". Since our purported enemies are evil, President Bush has believed that he is justified in pursuing them with all means at his disposal, including evil means. Therefore:
* Since Saddam Hussein was an evil murderer and repressive tyrant, Bush boldly lied and exaggerated, telling the world that Saddam had WMD and that he would give them to terrorists. But, we all know now that this was a very huge lie, and one told over a period of over a year before our troops invaded.
Does anyone believe our invasion has helped the Iraqi people? The war has killed tens of thousands of civilians, while the entire population of 70 million are daily dying from exposure to Depleted Uranium poisoning in the air, the sky, the ground and in the food chain.
President Bush was not justified in his attempt to use evil to combat evil.
* The Iranian rulers are no saints; indeed, I believe they are evil and repressive. Yet, in order to justify an attack on nuclear facilities, the Bush Administration, in cooperation with Israel's Mossad (NEWS2274) to create a lie, propaganda ploy. They reported that a laptop computer had been seized by Iranian dissidents and that documents on that computer proved that Iran was pursuing nuclear weapons. We now know that this seized computer was a creation by Mossad and passed through the CIA front group of "dissidents" to the White House.
The President was not justfied to use evil to fight perceived evil.
* Venezuelan President Chavez is a Communist leader and very evil. He is also trying to spread Communism throughout Central and South America and would like to destroy any and all governments allied with America.
Yet, President Bush is not justified in using evil to combat this evil.
God is as concerned with methods as He is with results. You cannot use evil methods to pursue a goal you think is noble. But, this Skull & Bones President does not realize that the Bible teaches this doctrine.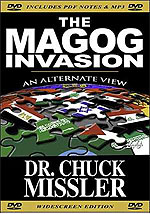 DVD
VII. Iran's triumph over the American war in Iraq seemed complete this week, as President Ahmadinejad successfully visited Baghdad, being treated by Iraqi Prime Minister Maliki with great honor and respect.
The Iranian President was even allowed inside the Coalition HQ known as "The Green Zone"!
NEWS BRIEF: "Iranian President Ahmadinejad in Baghdad's Green Zone", DEBKAfile Special Report, March 4, 2008
"During his 2-day visit to Baghdad, March 2-3, Mahmoud Ahmadinejad and his Iraqi hosts did a good job of ignoring the ubiquitous US military presence in Iraq ... His welcome by Iraqi president, the Kurdish Jalal Talabani, and Shiite prime minister Nouri al-Maliki was played up as a bilateral event. Contact between the visitors' retinue and the US military was nil."
However, as the next segment reveals, this trip was the result of a meticulously planned agreement brokered by Saudi Arabia, an agreement which might prove very damaging to the American position in this war-battered country.
"Yet in Tehran ... the president's excursion into US-occupied territory was counted as a step forward in its seven-month old secret Saudi-mediated dialogue with Washington ... The quid pro quo runs like this: Tehran is bidding for an understanding with Washington on its nuclear program, while the US is after Iran's help to preserve the status quo in Iraq."
Over the past two years, we have reported that, even as the Bush White House was breathing fire and brimstone against Iran, and threatening to blow her nuclear facilities to "kingdom come", the President was secretly depending upon Iran to bring stability to Iraq! This news report validates our position.
"Iran has two powerful resources for delivering the goods: