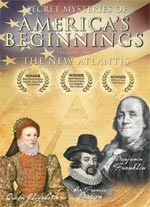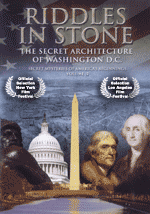 Secret Mysteries of America's Beginnings
Very Special Sale - Two Videos For Only $39.88
Three Options To Save You Money
1) Buy 1 "New Atlantis" and 1 "Riddles In Stone" For Only $39.88
2) Buy 2 "New Atlantis" for only $39.88
3) Buy 2 "Riddles In Stone" for only $39.88
Regularly $59.98 for two videos
You save $20.10!
We are running this very special sale for only four days -- Thursday through Sunday!
Now is your opportunity to buy videos for someone else or to buy volumes 1 and 2 for yourself.
Volume 1 - "The New Atlantis"
Nearly 3 hours of intensity!
Award-winning video has won the following Film Industry awards:
1) New York Film Festival - ScreenCraft Award for best full-length feature documentary
2) Los Angeles Film Festival - Best Historical Documentary -- This award means the film industry judges recognized that we handled our historic facts properly and journalistically proved our facts, controversial though they may be
3) Official Selection of the Lake Tahoe Film Festival
4) 2006 Telly Award for excellence in TV and documentary production
This video unfolds the fascinating history behind the founding of America, and exposes the esoteric underbelly of its design. Why is Washington D.C. build on the 77th Meridian? Are the Revolutionary War cities really built in perfect alignment with Stonehenge? If America was founded as a Christian nation, why are many of its symbols, buildings, and monuments based on Pagan traditions? There is no doubt that America's cultural national heritage was Christian, but just as a coin has two sides, our national heritage has a second side – one based squarely on occult secret societies and their values.
Volume 2 - "Riddles In Stone: The Secret Architecture of Washington, D.C."
Nearly 3 hours of intensity!
Award-winning video has been officially selected by the following Film Festivals:
1) New York Independent Film Festival
2) Los Angeles Independent Film Festival
Continues to explore the fascinating history behind the origins and focus of the world's most powerful nation: America.
Why was this nation founded? How was the precise location of Washington, D.C., determined? What is the meaning of the seemingly countless occult images in our nation's capitol?
Volume II zeroes in on the Masonic & Rosicrucian influence so prevalent amongst our Founding Fathers as they planned, and began to implement, the layout of America's Capitol. For years, extreme controversy has abounded as to the exact meaning of the occult symbols found within the street layout, the buildings, and the monuments of Washington, D.C.
Is there really an inverted Pentagram formed by the street layout just north of the White House? We have discovered the esoteric reason why this Pentagram is missing one segment.
Was this city laid out to reflect the vision of a Masonic Christ foreseen by Sir Francis Bacon? Is it true that America's capitol was laid out "according to the stars", i.e., in the astrological shapes of certain planets and stars so revered by occultists?
Why did our Masonic Founding Fathers perform "Corn, Wine, and Oil" ceremonies at cornerstone layings and at the dedication of the finished structure?
---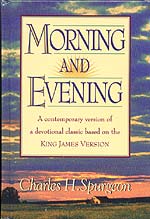 --------- Inspiration For the Week-------"I will never leave thee." Hebrews 13:5
No promise is of private interpretation. Whatever God has said to any one saint, He has said to all. When He opens a well for one, it is that all may drink. When He openeth a granary- door to give out food, there may be some one starving man who is the occasion of its being opened, but all hungry saints may come and feed too. Whether He gave the word to Abraham or to Moses, matters not, O believer; He has given it to thee as one of the covenanted seed.
There is not a high blessing too lofty for thee, nor a wide mercy too extensive for thee. Lift up now thine eyes to the north and to the south, to the east and to the west, for all this is thine. Climb to Pisgah's top, and view the utmost limit of the divine promise, for the land is all thine own. There is not a brook of living water of which thou mayst not drink. If the land floweth with milk and honey, eat the honey and drink the milk, for both are thine. Be thou bold to believe, for He hath said, "I will never leave thee, nor forsake thee."In this promise, God gives to His people everything. "I will never leave thee." Then no attribute of God can cease to be engaged for us. Is He mighty? He will show Himself strong on the behalf of them that trust Him. Is He love? Then with lovingkindness will He have mercy upon us. Whatever attributes may compose the character of Deity, every one of them to its fullest extent shall be engaged on our side. To put everything in one, there is nothing you can want, there is nothing you can ask for, there is nothing you can need in time or in eternity, there is nothing living, nothing dying, there is nothing in this world, nothing in the next world, there is nothing now, nothing at the resurrection-morning, nothing in heaven which is not contained in this text--"I will never leave thee, nor forsake thee."
(C.H. Spurgeon, "Morning And Evening Devotions"; Emphasis added)
---------- This Weeks Hot News ----------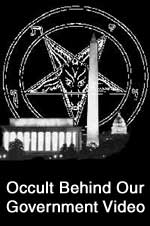 I. As Cutting Edge has been saying for four years now, the American military command in Iraq has been dramatically under-reporting soldier's deaths. We based our original analysis upon Col. David Hackworth's testimony, but this confirming report is based upon the eyewitness testimony of an American journalist.
NEWS BRIEF: "Green Zone Follies", TBRNews, April 23, 2007
"Baghdad, 21 Apr 07 -- "Six days ago, I was in an armed convoy driving through the McCain-safe streets of Baghdad when a non-existent rocket, made right here and not in Tehran, blasted into a truck carrying fifteen GI's. We had to stop, could not turn around because there were vehicles behind us, frantically trying to flee in all directions, and so I saw what were the shredded remains of all fifteen soldiers littering the street and smoldering ... There was not a word of this in our media at home and the official casualty lists, posted on the net didn't mention any of them. There are fifteen (dead soldiers) that never got reported."
This is vintage Col. Hackworth! The Colonel always said that the actual numbers of dead/wounded/injured was far, far higher than the official military command was reporting. In December, 2004, Col. Hackworth was reporting that the total number of soldiers who had to be evacuated from the war zone was at least 50,000 men! The official list of dead soldiers is still less than 4,000, and now we know why! (Read our Newsletter, December 18, 2004, Paragraph II)
Our military command is only reporting one casualty out of ten! Let us go back to this article for more information. This journalist knew the Army clerk in the Green Zone HQ who was responsible for publishing the list of dead American soldiers, so he went to talk to him.
"Fellow in the next building from me does the casualty reports for transmitting back to the States and he says they publish the names of one in ten. This has been a very bad month with over 300 known dead!"
This information is truly hot! While we have known all along that this kind of non-reporting was going on, we are still shocked to see someone verifying that our government is truly hiding the numbers of dead by 90%!
NOTE: Your Assistance Is Needed
We would like to call for your assistance on this matter. The Army Times maintains an official list of all Army dead at: http://www.militarycity.com/valor/honor.html
If Col. Hackworth, and this journalist, are correct, then a great number of American dead are not on this list. If you have lost a relative in Iraq, please go to this Army Times site to see if that name is on the list. If you know of anyone in your Sphere of Influence who has lost a loved one in Iraq, his or her name should be on this list.
If your deceased loved one is not on this list, email us at: dbay@cuttingedge.org
We would really like to get to the bottom of this situation.
Now, this journalist tells us how bad matters truly have gotten in Iraq.
"This place has become a living hell, what with occasional snipers shooting our men inside the 'really safe' Green Zone, setting off bombs in the 'heavily guarded' Iraqi government compound and blowing up the hand puppet legislators at lunch, mortar rounds from the 'defeated insurgents' slamming down at all times of the day and night, and so on. This crazy Bush 'surge'is not working because we have had to withdraw all our troops from outlying provinces and they have been replaced with local religious crazies who shoot anything that moves. The insurgents have virtually destroyed the power grids so Baghdad gets electric power a few hours a day (at the very best) ..."
This horrible security situation is echoed by a brave British soldier protesting the horrific security deterioration in the Basra area.
NEWS BRIEF: "Serving British soldier exposes horror of war in 'crazy' Basra", By Terri Judd, The Independent (U.K.), 27 April 2007
"A British soldier has broken ranks within days of returning from Iraq to speak publicly of the horror of his tour of duty there, painting a picture of troops under siege, 'sitting ducks' to an increasingly sophisticated insurgency. 'Basra is lost, they are in control now. It's a full-scale riot and the Government are just trying to save face', said Private Paul Barton."
"Basra is lost"!
Isn't that in the same vein as a remark by Senator Harry Reid this past week about the situation in Iraq?
"The war is lost".
Undiscerning Americans need to wake up to the reality that this war is lost, and we need to either throw in another 500,000 troops or withdraw the poor guys now on the ground in that land. Cutting Edge was warning as early as March, 2003, that the Iraq War was a scripted war planned not to win! Just as the Vietnam War was planned not to win. During the times we reported this unfortunate reality, only a hardy few dared believe it. The time has come to believe it, and act upon it, to avoid losing more men and killing more civilians.
Now, let us return to this personal testimony of this British soldier:
"His public protest is a sign of the groundswell of anger among the troops, and predictions that more will come forward to break the traditional covenant of silent service ... on Monday, Cpl Richard Bradley also chose to air his views on television: 'Blokes are dying for no cause at all and blokes are getting injured for no cause at all'."
Another soldier dared tell his story. "We were losing people and didn't have enough to replace them. You hear about the fatalities but not the injuries. We have had four who got shot in the arm, a bloke got blown up twice by roadside bombs and shot in the neck and survived."
A British soldier who was in Iraq on his third tour could understand how badly matters had deteriorated.
"Of the 40 tents in the base, just five remained unscathed by the end of the tour, he said. 'We were just sitting ducks ... On the last tour we were not mortared very often. This tour, it was two to three times a day. Fifteen mortars and three rockets were fired at us in the first hour we were there."
"He added: 'Towards the end of January to March, it was like a siege mentality. We were getting mortared every hour of the day. We were constantly being fired at. We basically didn't sleep for six months. You couldn't rest. Psychologically, it wore you down. Every patrol we went on we were either shot at or blown up by roadside bombs. It was crazy."
"He insisted that the insurgents appeared to be considerably better trained, funded and equipped than had been the case during their first tour of duty. 'Last tour, I never fired my rifle once. This time, I fired 127 rounds on five different occasions. And, in my role [providing medical support], I shouldn't have to fire'. He added: 'We have overstayed our welcome now. We should speed up the withdrawal. It's a lost battle. We should pull out and call it quits'."
This is the bottom line reality: "We should speed up the withdrawal. It's a lost battle. We should pull out and call it quits'."
II. The British High Command is now reportedly reconsidering the deployment of Prince Harry to the Basra area in mid-May, probably the result of this sudden publicity of the awful situation on the ground.
NEWS BRIEF: " 'Dry run' attack forces Prince Harry retreat", The Times Online, April 27, 2007
"Army chiefs fear that a fatal attack on two British soldiers in Iraq last week was a dry run for an attempt on Prince Harry's life ... The attack was made on a type of vehicle that the Prince will use, and took place in a part of the country where he is due to be deployed as early as next month. The two died when their Scimitar reconnaissance vehicle was hit by a roadside bomb – the first time that British soldiers had been killed in a Scimitar as a result of enemy action."
"The Army fears that extremists deliberately chose the vehicle knowing that the Prince is a troop leader for a Scimitar-equipped unit. Prince Harry faces a kidnap threat from insurgents, who have become active this month even within bases used by the British Army in southern Iraq. Security has been tightened at Camp Sparrowhawk ..."
This next segment clarifies how bad the situation has deteriorated in the Basra area, backing up the claims made by these British servicemen, above.
"British soldiers are under orders not to walk around the Iraqi-run base for fear of kidnapping, either by insurgents who have infiltrated Iraqi ranks, or by Iraqi soldiers who are tempted by the possibility of ransom. A British commanding officer at the base also said that insurgents were 'trying out new devices' against his troops. He added that his men were often being tracked by militias using mobile phones and by observers on motorbikes."
Because insurgents have zeroed in on Prince Harry, and because the military situation has gotten so worse, the high British Command says it is considering whether they even want to send the Prince.
"The eleventh-hour review about sending Prince Harry to the area follows an alarming rise in attacks this year ... Prince Harry, 22, has been trained to take command of four Scimitars when his unit, 'A Squadron The Blues and Royals', part of the Household Cavalry, is sent to Iraq ... the presence of Prince Harry might increase the risk of casualties during his six-month deployment."
The ultimate decision as to whether to send Harry has already been made. We just have to wait to see what that decision is. Why are we so interested in Prince Harry being sent to the Basra area? The world was told in 1933 by H. G. Wells that the spark which would ignite the Third World War will come out of Basra, Iraq!
".. the plan for the 'Modern World-State' would succeed in its third attempt (Third World War) and would come out of something that would occur in Basra, Iraq." ["The Shape of Things To Come", by H.G. Wells, 1933, quoted in "The Globalists: The Power Elite Exposed", by Dr. Dennis Cuddy, p. 50)
Just as World War I began with the murder of a Royal, so World War III could begin with the brutal murder of a Royal. Prince Harry, at 22 years of age, is the perfect age to be an Illuminati sacrifice! We shall have to wait to see how this all plays out!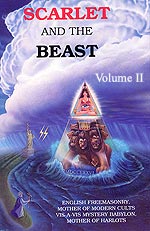 III. Action in Iraq was truly bloody again this week.
NEWS BRIEF: "Al Qaida claims new methods in attacks", Gulf News, April 25, 2007
"Baghdad: An Al Qaida-linked group claimed that it used 'new methods' in staging a double suicide bombing with dump trucks that blasted a paratrooper outpost in volatile Diyala province, killing nine Americans from the 82nd Airborne Division and wounding 20 ... The first truck hit outlying concrete barriers surrounding the outpost at Sadah and exploded after soldiers opened fire. A second truck rammed into the wrecked vehicles, dragging it and other rubble before it exploded 30 yards from two-story building housing the post's troops."
The use of heavy dump trucks to deliver suicide bombs represents the "new methods" being used. I wonder why soldiers on duty protecting an outpost don't have anti-tank weapons that would stop a heavy dump truck in its tracks?
NEWS BRIEF: "10 Dead in Iraqi Army Checkpoint Attack: Bomb Attacks Kill 17 Iraqis", ABC News, April 27, 2007
"BAGHDAD - A suicide car bomb attack on an Iraqi army checkpoint in northern Iraq killed 10 soldiers ... In other developments, seven Iraqis were killed and 14 wounded in two other bomb attacks by suspected insurgents.On Wednesday, four Iraqi police officers were killed when a suicide bomber struck a police station in the Diyala city of Balad Ruz, 45 miles northeast of Baghdad. Two days earlier, a double-suicide bombing struck a paratrooper outpost in the province, killing nine U.S. troops."
"In other violence on Thursday, two suicide bombers attacked an office of the Kurdistan Democratic Party of Massoud Barzani, leader of the autonomous Kurdish region in Iraq, killing three of its guards and wounding five ... On Monday, a suicide car bomber attacked a KDP office in another town near Mosul, which is 225 miles northwest of Baghdad, killing at least 10 people and wounding 20 ... In central Baghdad, a roadside bomb missed a passing police patrol on Thursday but killed four civilians and wounded nine in a commercial district."
Can you see how violence has spread all over Iraq? While American forces have redeployed largely to cities like Baghdad, the insurgency is running rampant over the rest of the country.
NEWS BRIEF: "Suicide Bombing Kills 7 in Northern Iraq", Examiner.com, April 26, 2007
"BAGHDAD - A suicide car bomb attack on an Iraqi army checkpoint Thursday in northern Iraq killed at least seven people and wounded 18."
Now, let us return to the city of Basra. Remember how the British soldier complained that the British had lost control of Basra? This story tells us that Shi'ite groups are now fighting each other for control of this oil-rich area. This development by itself should tell discerning people that the British have lost control.
NEWS BRIEF: "Basra splits between warring Shi'ites", By Ali al-Fadhily, Asia Times, April 25, 2007
"BASRA, Iraq - Oil-rich Basra in the south of Iraq is getting caught up in an increasingly fierce battle between warring Shi'ite groups. Basra, the second-largest city in Iraq, with a population of 2.6 million, is the capital of Basra province and Iraq's main port. The largest explored oil reserves in the country lie within the province. A group led by anti-occupation Shi'ite cleric Muqtada al-Sadr, who recently ordered his politicians to quit the Iraqi government in a defiance of the US-led occupation, has said his group will not accept Basra Governor Mohammad al-Wai'ili because he is a member of the Shi'ite Fadhila Party."
"The past few weeks have seen several clashes between armed men from each group... most people in Basra blame the US-led occupation for the collapsing situation. 'They pretend that they are fighting terror, but they are cooperating with Iranian terror in our cities', said Ahmed, a member of the Ba'ath Party in Basra. 'There are daily assassinations against us and other brothers who do not support the occupation, and the occupation forces are happy with that'."
Can you imagine this scenario? American forces are really cooperating with Iranian Shi'ites in a war against Sunni groups like the Ba'ath Party! Despite our war rhetoric against Iran, we are really cooperating with that government on the ground in Iraq!
Truly, the truth is to be found at the opposite end of the public rhetoric (NEWS1558, "Learning To Think In The Opposite Direction To Discover The Truth")
NEWS BRIEF: "Iraq bombing damages British tank", BBC News, April 23, 2007
"A British Challenger 2 tank has been badly damaged by a roadside bomb in Iraq, leaving the driver seriously injured, the Ministry of Defence said. A spokesman said the tank had been on routine duties in a western district of Basra when it was hit ... It is believed to be the first incident where a Challenger tank has been breached by such an attack."
NEWS BRIEF: "Gunmen kill 6, wound 15 in Iraq", Gulf News, April 24, 2007
"Baghdad: Gunmen wearing uniforms of the Iraqi army raided a neighbourhood in the volatile Iraqi city of Baquba on Tuesday, killing six people, wounding 15 and burning several homes ... In a separate attack also on Monday, a suicide car bomber struck a gathering of senior police officials in Baquba, killing 10 policemen, including the city's police chief."
This is just a smattering of the many articles this week we have posted on Daily News Updates, depicting the violence spreading throughout Iraq. If we listed on the articles for the entire week, we would fill this newsletter every week with just Iraq war stories.
Each day, the Iraq section has the most stories of any other section in Daily News Updates. The war clearly is being lost and our soldiers are needlessly dying, as our daily news stories report. Yet, a person dependent upon American Mass Media news cannot know this, because Mainline news does not report the war thoroughly! One of my friends living in Dallas, Texas, remarked to me not long ago that it seemed to him that the Iraq War was winding down and not representing the immense problem of a couple of years ago! He could only believe this because his source of news is American Mass Media.
For this reason, we urge you to daily depend upon our Daily News Updates section for your news.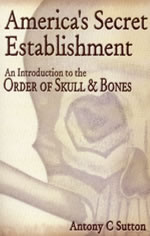 IV. The Pentagon has just been caught in big-time lies - total fabrications.
During my tour of 2 1/2 years at a Pentagon-level American Intelligence Center in Okinawa, Japan, I learned that our Government and Military routinely lie to the American people. I have used this understanding in good stead as I have written for Cutting Edge over the past 10 years.
Therefore, I really had my doubts when the "heroic" stories broke concerning Army PFC Jessica Lynch and the former NFL football star, Pat Tillman. I was skeptical. In my inner heart of hearts, I felt that The Pentagon has greatly embellished the story of Jessica Lynch being captured by Iraqi troops in the first days of the invasion.
And, I felt that the ruggedly handsome Pat Tillman might have been deliberately killed in order to give the Army a martyred hero which could be used to sell the war in Afghanistan to the American public.
Now, stories are breaking which validate both beliefs.
NEWS BRIEF: "Secrets and lies - how war heroes returned to haunt Pentagon", The Independent, April 26, 2007
"Truth, it is famously said, is the first casualty of war. And thus it has been for two of the most celebrated official heroes of America's campaigns in Iraq and Afghanistan. One was Pat Tillman, the pro-football star who gave up the NFL's riches to serve, and ultimately die for, his country. The other was a young woman from West Virginia whose capture and rescue in the early days of the Iraq conflict inspired the TV drama-documentary 'Saving Jessica Lynch'. Now, however, the two stories have returned to haunt the Pentagon. Both stand revealed as propaganda operations in which the truth was deliberately distorted to inspire a country and allay public doubts about the righteousness of the cause. For the US military they have become a colossal embarrassment; for gleeful Democrats they are another stick with which to beat an already battered administration."
Details of the Jessica Lynch lie was the first discussed:
"... the initial version of her capture and release, featuring her as a latter-day Annie Oakley who went down all guns firing, and her liberators as all-American supermen, had been demolished as a feel-good PR special dreamt up by the Pentagon ... From early on, Ms Lynch complained that she felt she had been used ... 'The story of the little girl Rambo from the hills who went down fighting is not true', she said. 'The bottom line is, the American people are capable of determining their own ideals for heroes, and they don't need to be told elaborate lies'."
The lies about Pat Tillman are even more damaging to the reputation of the Pentagon and the Bush Administration.
"His story was the stuff of a military recruiter's dreams. An established star with the Arizona Cardinals of the National Football League, he turned down a $3.6m (£1.8m) contract in 2002 to enlist in the elite Army Rangers, to hunt down those responsible for the 9/11 attacks six months earlier. He was handsome, personable, and just 27 years old when he was killed in a friendly fire incident in Afghanistan in April 2004. This fact was known to members of his unit, but was instantly suppressed ... the US Army had concocted the story of how he died under enemy fire ­ and also concocted a citation for a Silver Star, the military's third highest award for valour in combat ... Kevin Tillman, Pat's brother .. accused the military of 'deliberate and calculated lies' designed to transform his brother's tragic death into 'an inspirational message'­ carefully timed to divert attention from the Abu Ghraib prison scandal which erupted only days later, and mounting US casualties in Iraq."
We encourage you to read this article in its entirety, for it reveals two major facts which most people do not comprehend:
1) Our Federal Government lies to us daily, in ways big and small. From the White House to the Congress to the Pentagon, you must take EVERY SINGLE official pronouncement with a huge dose of skepticism.
2) Our Government has stooped to incredible lows in conduct in order to sell the unpopular wars of Afghanistan and Iraq to an increasingly skeptical public.
But, keep in mind that these two revelations represent only the proverbial "tip of the iceberg". There are many more lies and deliberate government distortions to uncover! Doubt it not!
Pat Tillman's brother was particularly angry.
NEWS BRIEF: "Brother of Pat Tillman accuses military of deception", By Aamer Madhani
Chicago Tribune, reprinted in The Seattle Times, April 25, 2007
"WASHINGTON -- The brother of Pat Tillman bitterly accused the U.S. military Tuesday of deceiving the public and the family of the football-star-turned-Army-ranger to promote a story of heroism that suited its purposes. Kevin Tillman, who served in the same platoon in Afghanistan as his brother and was nearby when he was killed, told a House committee that the military was going through a particularly rough patch when Pat Tillman died in a 'friendly-fire' incident on April 22, 2004."
"The Army portrayed the specialist's killing as the result of a heroic firefight with enemy fighters in the mountains of Afghanistan, and the Silver Star was awarded to Pat Tillman, 27. But it turned out Army officials had been aware almost immediately that Tillman was probably killed by fellow U.S. soldiers."
"Kevin Tillman, who has since left the Army, spoke at a hearing that dealt a double blow to the U.S. military's public-relations machinery."
Remember this: you can never, ever believe any statement by any government official at any time. The lying seems even more pervasive than what I observed during my service in Army Intelligence during the Vietnam War era -- if that could be possible!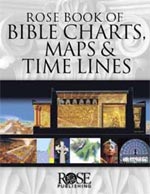 V. The state of Israel turns 59 years old on May 14, but Israel celebrates her Independence Day on the fifth day of the month of Iyar (the tenth month of the Jewish calendar), which in 2007, fell on April 24.
NEWS BRIEF: "Israel: 3,500 Years Old, 59 Years Young", by Tzvi Ben Gedalyahu, Israel National News, April 27, 2007
"Jews and others around the world are celebrating the 59th birthday of the re-birth of the Jewish State. The faith and fears that faced the Jews in their 3,500-year history remain today. Since the birth of the Jews as a nation in ancient Egypt, enemies of the Jewish people have waged wars against them until today, 59 years after the reborn State of Israel survived the War of Independence. The Jews in Israel survived an onslaught from seven better-armed neighboring Arab armies who marched into the nascent state to annihilate any Jewish sovereign presence. The Arab states rejected a United Nations mandate to split Israel between a smaller Jewish state and a larger Trans-Jordan country."
" 'We have won before and we will win again, for we have no other choice," Knesset Speaker Dalia Itzik said at the opening Independence Day celebrations Monday night in Jerusalem. We have been living for 59 years in a war, the end of which is not yet in sight."
The only reason Israel has survived these modern-era wars is because God is protecting her now in exactly the same way in which He protected the Israel of the Old Testament. Do you remember God's promise of protection?
If you listen to the testimonies of officers and enlisted men in the Israeli Defense Force (IDF) in the many battles and wars since 1948, you will discover amazing stories of miracles which turned the tide of battle in Israel's favor, miracles which can only be ascribed to God.
Please take the time to read our extensive study of the miracle of Israel's birth in 1948, after being out of her land for 1,900 years! This study is NEWS1010, "The Miracle of Israel's Re-Birth".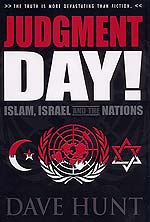 VI. Even though God has warned the entire Gentile world that they will be judged if they fight Israel, the Muslims are just not listening, as these next stories indicate.
NEWS BRIEF: "Hamas blasts Israeli locations around Gaza with mortars and missiles early Tuesday: 'Message to Zionist enemy, our strikes will continue'.", DEBKAfile Intelligence, April 24, 2007
"Ten mortar shells struck Sderot's Hadar district by 8:30 a.m. local time; 6 Qassam missiles exploded in other parts of the W. Negev up to Ashkelon causing damage but no casualties The Hamas military arm, Ezz-e-Din al Qassam, announced shortly before 8.00 a.m. that it had shot 80 missiles and mortar rounds at Israeli targets in retaliation for IDF operations. Hamas spokesman Abu Obeida said later: 'This is a message to the Zionist enemy that our strikes will continue. We have the means and we hold Gilead Shalit'."
This new offensive against Israel was not a unilateral decision by Hamas:
"Hamas' new offensive was no independent decision, but undertaken in conjunction with Tehran and Hizballah on the orders of Hamas politburo chief Khaled Meshaal in Damascus."
Even Syria is said to be preparing for war.
NEWS BRIEF: "A 'sizable' war in the summer?", by Orit Shohat, Ha'aretz News, April 25, 2007
"The talk about a sizable war this summer already started in the midst of the war last summer (there were those who called it a promo and thanked Hezbollah for having revealed its weaknesses in ample time). A 'sizable war' is a code name for a war that includes Syria. The outgoing chief of staff estimated in November that there would be a war with Syria this summer, and in a series of general-staff discussions he held, there was talk of 'a working assessment' that dictated exercises in anticipation of a war this summer."
Will there be a war involving Syria this Summer? We read some weeks ago that the Syrian Army is slowly, incrementally moving forces toward the border with Israel. This next story updates the Syrian war preparations.
NEWS BRIEF: "Syria Threatens To Take Golan Heights By Force", Assyrian International News Agency, 4/17/2007
"Jerusalem (AHN) -- Syria's information minister on Monday said his nation would like to reach a negotiated settlement with Israel, but will resort to armed force to regain the Golan Heights if it feels there is no alternative. Speaking at a Damascus press conference, Syrian Information Minister Mohsen Bilal said that if Israel rejects the newly re-adopted Arab League regional peace proposal, 'resistance will be the only way to liberate the Golan Heights'."
"Analysts cited by The Jerusalem Post said Syria could resort either to full scale conventional war against Israel, or a campaign of guerilla warfare and localized terrorism in the Golan Heights similar to what Lebanon's Hezbollah practiced against Israel prior to last summer's war."
In January, 1997, the US Congress was told by the Pentagon that the Arabs were planning a coordinated attack against Israel by Syria, Egypt, Iraq, and Iran (NEWS1057) attacking from without while the Palestinians were to attack from within.
President Bush has removed Iraq from this equation. However, recent events demonstrate that this Islamic tactical plan against Israel is going forward, and may now be reaching its climax.
What warning does God have for these enemies of Israel?
"FOR BEHOLD, in those days and at that time when I shall reverse the captivity and restore the fortunes of Judah and Jerusalem, I will gather all nations and will bring them down into the Valley of Jehoshaphat, and there will I deal with and execute judgment upon them for their treatment of My people and of My heritage Israel, whom they have scattered among the nations and because they have divided My land."

(Joel 3:1-2;

Parallel Bible, KJV/Amplified Bible Commentary

)
You can place the praise "Fulfilled", in the column of your study Bible next to Joel 3:1, for God "reversed the captivity and restored the fortunes" of Judah and Jerusalem" on May 14, 1948, and June 10, 1967, respectively!
Now, the judgment in verse 2 kicks in, where God said He would bring judgment upon those who treated His people badly, and He would bring judgment upon those who "divided" His Land. Even though current Illuminati Jewish leaders are dividing the land of Israel with the Palestinians for the sole purpose of annihilating them in fulfillment of Obadiah 15-18 (Read NEWS2095), God is apparently still going to charge them with even temporarily "dividing" His land.
One other verse is so important that current Arab leaders should not dismiss it.
"... in that day I will make Jerusalem a burdensome stone for all peoples; all who lift it or burden themselves with it shall be sorely wounded. And all the nations of the earth shall come and gather together against it. In that day, says the Lord, I will smite every horse of the armies that contend against Jerusalem with terror and panic and his rider with madness; and I will open My eyes and regard with favor the house of Judah and will smite every horse of the opposing nations with blindness."

(Zechariah 12:1-4;

Parallel Bible, KJV/Amplified Bible Commentary

)

"THE MOURNFUL, inspired prediction, a burden to be lifted up concerning Damascus, capital of Syria ... Behold, Damascus will cease to be a city and will become a heap of ruins."

(Isaiah 17:1;

Parallel Bible, KJV/Amplified Bible Commentary

)
But, of course, current Arab leaders do not believe in Holy Bible prophecies, so they will be lead by the Holy Spirit to marshal their armies against Israel, be annihilated, and so fulfill all the End of the Age prophecies.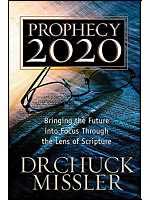 VII. Christians are THE target in new "Hate Crimes" legislation now being "fast-tracked" through Congress!
But, now that the Clinton Democrats are in charge, why should we be surprised? Bill and Hillary have always led the charge against all Fundamental Christians.
NEWS BRIEF: "Christians in bull's-eye in new 'hate crimes' plan", World Net Daily, April 26, 2007
"A fast-tracked congressional plan to add special protections for homosexuals to federal law would turn 'thoughts, feelings, and beliefs' into criminal offenses and put Christians in the bull's-eye, according to opponents. 'H.R. 1592 is a discriminatory measure that criminalizes thoughts, feelings, and beliefs [and] has the potential of interfering with religious liberty and freedom of speech', according to a white paper submitted by Glen Lavy, of the Alliance Defense Fund ... 'It would appear that the only additional purpose [for enhancing punishment of bias crimes] is to provide extra punishment based on the offender's politically incorrect opinions and viewpoints',' said Lavy."
"... the Local Law Enforcement Hate Crimes Protection Act of 2007, is no more than 'a surreptitious attempt by some in Congress to strip the nation of religious freedom and the ability to preach the gospel from our church pulpits. It will stamp all over our doctrine and practice of our faith', he said. 'We believe what the Bible says. If you start there we've got a major problem."
Yes, Christians are about to experience a major problem. Not only is Congress about to pass this bill, but Christians cannot automatically assume that "Christian" President George Bush will veto it. We hope and pray that he will, but he might not.
In mid-2002, Cutting Edge picked up the warning from "Concerned Women of America" that President Bush's gay policy was IDENTICAL to Clinton's policy! Do you remember? Please take a moment to read our Headline News Analysis, NEWS1652.
Once you read this article, you will understand that we cannot assume President Bush will veto this awful Hate Crimes bill. He might, because he needs Christian support for fighting the building impeachment action.
If Biblical teaching against homosexuality is declared illegal by an act of Congress, signed by the President and upheld by the Supreme Court, a tremendous number of Christians will be going to jail. Remember what God warned His followers as they faced evil men?
Opponents say it is not too late to call in to your Congressional representatives to insist that they vote this anti-Christ legislation down. While we still have the freedom to contact our representatives, we need to do so now.
This development is just one more instance where America's judgment is set. But, why should we be surprised, for our citizens have been worshipping "other gods" for a very long time, as our first "Posted Article", below, reveals.
"Come quickly, Lord Jesus"!
---------- Articles Posted ----------
* "Ecumenical Service At Virginia Tech To Commemorate Fallen Students and Teachers Demonstrates America's Truly Deplorable Spiritual Condition Before The God Of The Bible!"
"President Bush continued his practice of not mentioning "Jesus" in his public remarks. Any nation which deserts the Savior is in real danger of imminent physical judgment. America is at this stage right now, lead by a Skull & Bones President masquerading as Christian."
http://www.cuttingedge.org/news/n2204.cfm
* "Life On Mars? One Of The Greatest Deception Campaigns In History Has Begun"
If Ruins Of An Ancient Civilization Are Discovered On Mars, Will You Lose Your Precious Christian Faith? This potential is very real, so you had better prepare yourself.
http://www.cuttingedge.org/news/n2203.cfm
* "America's 'Rumors of Wars' Campaign"
Remember this Propaganda Principle: Fear of War Is Nearly As Effective In Producing Desired Change As Actual Conflict!
http://www.cuttingedge.org/news/n2202.cfm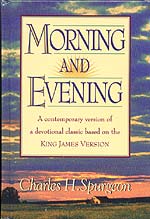 --------Concluding Inspiration ---------------"We are come to the blood of sprinkling, that speaketh better things than that of Abel." Hebrews 12:24
Reader, have you come to the blood of sprinkling? The question is not whether you have come to a knowledge of doctrine, or an observance of ceremonies, or to a certain form of experience, but have you come to the blood of Jesus? The blood of Jesus is the life of all vital godliness. If you have truly come to Jesus, we know how you came--the Holy Spirit sweetly brought you there. You came to the blood of sprinkling with no merits of your own. Guilty, lost, and helpless, you came to take that blood, and that blood alone, as your everlasting hope. You came to the cross of Christ, with a trembling and an aching heart; and oh! what a precious sound it was to you to hear the voice of the blood of Jesus! The dropping of His blood is as the music of heaven to the penitent sons of earth. We are full of sin, but the Saviour bids us lift our eyes to Him, and as we gaze upon His streaming wounds, each drop of blood, as it falls, cries, "It is finished; I have made an end of sin; I have brought in everlasting righteousness." Oh! sweet language of the precious blood of Jesus!
If you have come to that blood once, you will come to it constantly. Your life will be "Looking unto Jesus." Your whole conduct will be epitomized in this--"To whom coming." Not to whom I have come, but to whom I am always coming. If thou hast ever come to the blood of sprinkling, thou wilt feel thy need of coming to it every day.
He who does not desire to wash in it every day, has never washed in it at all. The believer ever feels it to be his joy and privilege that there is still a fountain opened. Past experiences are doubtful food for Christians; a present coming to Christ alone can give us joy and comfort. This morning let us sprinkle our door-post fresh with blood, and then feast upon the Lamb, assured that the destroying angel must pass us by. (C.H. Spurgeon, "Morning And Evening Devotions")
---
May Jesus Richly Bless You,
David Bay, Director
866-909-2850 Toll Free Customer Service - Order Line
803-356-2850 Toll Free Customer Service - Order Line
803-356-2860 Fax