HOT NEWS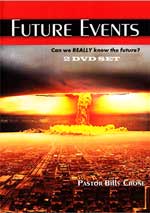 I. "The Leftovers" - Major TV Conditioning For The Rapture of the Church
New Headline News Analysis
"Is The New HBO Movie - 'The Leftovers' - A Dramatization of The 'Fake Rapture' Which The Elite Has The Technological Capability To Produce?
NEWS BRIEF: "HBO's Majestically Bleak 'The Leftovers' Finds God Everywhere, and Nowhere", The Concourse, 6/27/2014
"It remains to be seen whether HBO's new The Leftovers will be one of those Great Shows ... It's unrelentingly bleak ... the premise of The Leftovers is that one October 14th, two percent of the world's population simply vanished, Rapture-style. You see a glimpse of the event in the show's opening scenes, and then an abrupt three-year jump forward, where we check in with all those left behind here on Earth. It's vaguely sci-fi, it's vaguely post-apocalyptic, and it's religious in a not-at-all vague way (key word: "Rapture-style"). "
As the drama unfolds in the 3-year period since the sudden disappearance, citizens are extremely unwilling to accept any explanation given by any religious authority. The Episcopalian minister who tries to convince people that the disappearance was NOT the Biblical Rapture is constantly berated and criticized by a people who do not want to hear any explanation that includes God!
The best quote was from a secular scientist, who simply said, "I'm fairly certain, sir, that God sat this one out."
One of the pieces of reality that this show depicts is how hopeless and helpless a people become when they totally lose faith in God.
But, there is another element which our new Headline News Analysis reveals. This HBO series may be major conditioning to encourage people to believe that such a Rapture is possible, thus explaining to all citizens of the world why tens of millions have suddenly vanished.
Or, is this TV series a picture of what the Elite are planning for us, a "fake rapture"? You must decide once you view the pilot of "The Leftovers" and read our newest article.
Watch the Pilot of Damon Lindelof's HBO Show 'The Leftovers'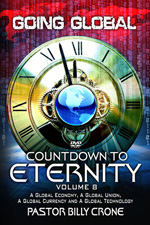 II. President Obama is said to be planning a major new security program at overseas airports.
Syrian rebel bomb threats are said to be very high.
NEWS BRIEF: "US Airport Security Directives Likely Amid Syria Bomb Threat
"The Obama administration is planning to move forward with efforts to increase security at airports overseas amid deepening concerns that terrorists in war-ravaged Syria are trying to develop a new generation of bombs that could be smuggled onto commercial planes ... Specifically, the Department of Homeland Security is likely to issue a series of urgent directives in the next two weeks to airport authorities and airlines operating overseas, requiring them to expand passenger screening if they want to fly commercial planes into the United States ... The proposed directives include requiring airport authorities overseas, particularly in Europe, to further scrutinize U.S.-bound passengers' electronics and shoes, to set up more explosives detection machines, to increase random screenings of travelers and to take a series of secret actions the public would never see."
Once these new security procedures are set in place, and authorities iron out all the difficulties encountered in enforcing them, we can expect to see such procedures implemented in American airports.
There is no end to the new, dictatorial security procedures implemented to take away our rights in the name of increasing security! In fact, a recent poll states that Americans have changed our minds since the attacks of 9/11 on whether we need to give up rights for security.
NEWS BRIEF: "74% of Americans Don't Believe They Have To Give Up Privacy for Security", CNS News, July 1, 2014
"Seventy-four percent of Americans across the ideological spectrum believe they don't need to give up their privacy and freedom in order to be safe from terrorism, according to a new report from the Pew Research Center."
Wow! This opinion stands in stark contrast to the opinions Americans had in the aftermath of the attacks on 9/11. At that point, Americans expressed their belief that they would be willing to surrender some rights in order to be better protected.
The result was a torrent of legislation which took away so many freedoms on paper that, once they are enforced, they will reduce this once-great nation to an Absolute Dictatorship. Laws like Patriot Acts I and then II were passed, along with hundreds of attendant laws. If you have not called up these horrific Patriot Acts, to read them thoroughly, I encourage you to do so now.
What has changed in the past 13 years to reverse our earlier notion that we needed to give authorities dictatorial powers in exchange for safety? I suggest that Americans from both sides of the political aisle have become alarmed at the many laws and executive orders that have clearly reduced our freedoms and Constitutional guarantees.
When will we be alarmed enough to start taking action before the process of enslaving us has gone past the proverbial "point of no return"?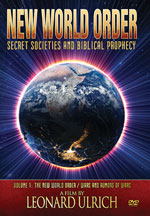 III. The Obama Administration has suddenly let its guard down at the Mexican border, allowing in large numbers of illegal immigrants.
This curious action has created the "Crisis, Chaos and Confusion" so necessary to usher in great change.
NEWS BRIEF: "Protesters block buses carrying undocumented immigrants in California", CNN News, July 2, 2014
"A wall of angry protesters blocked three buses of undocumented immigrants in Southern California, forcing them to turn around -- but with no clear final destination. The immigrants had traveled from south Texas to San Diego and were on their way to be processed at the Murrieta Border Patrol station when the standoff took place Tuesday."
"The U.S. government is struggling to process and accommodate an influx of undocumented immigrants, and specifically a spike in immigrant children. The government doesn't have enough beds, food or sanitary facilities. Authorities estimate 60,000 to 80,000 children without parents will cross the border this year in what the White House has called an 'immediate humanitarian crisis'."
Whenever the politicians and their obedient Media begin to use the term "Humanitarian Crisis" overseas, that is usually followed by Western military intervention. Now that the White House has invoked this key term, what will be the action inevitably flowing?
News reports are indicating that a Presidential Executive Order is expected quickly.
I believe that President Obama will use this "Immigration Crisis" as a major tool by which he can finally form the North American Union -- Supernation #1 in the Club of Rome plan. Can he form this new supernation by Executive Order? I am not sure, but he just might try.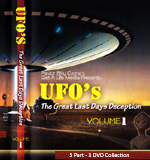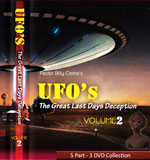 IV. July 2 is "World UFO Day" and is celebrating the certainty of existence of life beyond Earth!
NEWS BRIEF: "World UFO Day Celebrates 'Undoubted Existence' of Life Beyond Earth", News Max, July 2, 2014
"July 2 is World UFO Day and celebrations will be taking place around the globe ... Why celebrate? To raise awareness about the "undoubted existence" of UFOs and intelligent life from outer space and to encourage governments to declassify their knowledge about sightings."
At the same time that Mass Media is conditioning people to accept the premise of a mass disappearance of tens of millions of people in a "Rapture-like event", Media is also beating the drums of UFO's and aliens, another conditioning vehicle for Antichrist. Can you see how prophetic events are converging like never before?
Aliens and UFO's are a critical part of the Antichrist deception. Listen to occult authors explain how Antichrist will be depending upon aliens when he arises: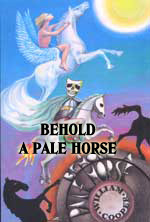 "[New World Order Planners] have plans to bring about things like earthquakes, war, the Messiah, an extraterrestrial landing, and economic collapse. They might bring about all of these things just to make sure it does work...The Illuminati has all the bases covered..." ("Behold A Pale Horse", by Bill Cooper, Page 177)
Please note that all these planned events will occur after the World War III begins that will produce him on the world scene. All these events will await until Antichrist is making his move on the world scene, including economic collapse.
Bill Lambert, House of Theosophy New England Director, said boldly that Aliens and UFO's are part of the plan to produce The Christ [NEWS1052]
New Age author, Peter Lemesurier, startled me in his book, "The Armageddon Script", when he stated, "In the meantime, Jesus of Nazareth will have returned, and the earth will also have been visited by the long-suspected extra-terrestrial aliens." [Lemesurier, p. 225]
There is absolutely no doubt but that aliens are demons and that they are planned to convince the peoples of the world that Antichrist is powerful, friendly, and will bring world peace, if only people everywhere will just worship him.
Pastor Billy Crone proves all this in his DVD's shown above. His examination of aliens and how they are demons and their role in the coming Antichrist, is the most Biblical of any product on the market today.
---
NOTE: All products shown below are now an additional 20% off the already reduced prices through Midnight Saturday, July 5th.
Buy now and SAVE!