ALL COMBINATION OFFERS AND SPECIAL OFFERS - 20% OFF ALREADY REDUCED PRICE - SAVINGS TO 75%
ALL NEW ITEMS
ALL REGULAR BOOKS, DVD'S, CD'S, PAMPHLETS -- ALL ADDITIONAL 20 % OFF EVEN IF THE ITEM IS ALREADY ON SALE
SALE GOOD NOW THROUGH MIDNIGHT, Saturday, July 5, 2014
How can I take advantage of these fantastic savings? Go to the Bookstore, put items in your shopping cart and when you get to the page asking for Coupon Code, type in "Summer2014". The computer will automatically deduct 20% from your entire order.
---
HOT NEWS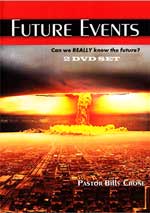 I. "The Leftovers" - Major TV Conditioning For The Rapture of the Church
New Headline News Analysis
"Is The New HBO Movie - 'The Leftovers' - A Dramatization of The 'Fake Rapture' Which The Elite Has The Tech0nological Capability To Produce?
NEWS BRIEF: "HBO's Majestically Bleak 'The Leftovers' Finds God Everywhere, and Nowhere", The Concourse, 6/27/2014
"It remains to be seen whether HBO's new The Leftovers will be one of those Great Shows ... It's unrelentingly bleak ... the premise of The Leftovers is that one October 14th, two percent of the world's population simply vanished, Rapture-style. You see a glimpse of the event in the show's opening scenes, and then an abrupt three-year jump forward, where we check in with all those left behind here on Earth. It's vaguely sci-fi, it's vaguely post-apocalyptic, and it's religious in a not-at-all vague way (key word: "Rapture-style"). "
As the drama unfolds in the 3-year period since the sudden disappearance, citizens are very unwilling to accept any explanation given by any religious authority. The Episcopalian minister who tries to convince people that the disappearance was NOT the Biblical Rapture is constantly berated and criticized by a people who do not want to hear that God took these people!
The best quote was from a secular scientist, who simply said, "I'm fairly certain, sir, that God sat this one out."
One of the pieces of reality that this show depicts is how hopeless and helpless a people become when they totally lose faith in God.
But, there is another element which our new Headline News Analysis reveals. This HBO series may be major conditioning to encourage people to believe that such a Rapture is possible, thus explaining to all citizens of the world why tens of millions have suddenly vanished.
Or, is this TV series a picture of what the Elite are planning for us, a "fake rapture"? You must decide once you view the pilot of "The Leftovers" and read our newest article.
Watch the Pilot of Damon Lindelof's HBO Show 'The Leftovers'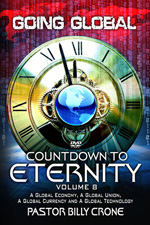 II. President Obama is said to be planning a major new security program at overseas airports.
Syrian rebel bomb threats are said to be very high.
NEWS BRIEF: "US Airport Security Directives Likely Amid Syria Bomb Threat
"The Obama administration is planning to move forward with efforts to increase security at airports overseas amid deepening concerns that terrorists in war-ravaged Syria are trying to develop a new generation of bombs that could be smuggled onto commercial planes ... Specifically, the Department of Homeland Security is likely to issue a series of urgent directives in the next two weeks to airport authorities and airlines operating overseas, requiring them to expand passenger screening if they want to fly commercial planes into the United States ... The proposed directives include requiring airport authorities overseas, particularly in Europe, to further scrutinize U.S.-bound passengers' electronics and shoes, to set up more explosives detection machines, to increase random screenings of travelers and to take a series of secret actions the public would never see."
Once these new security procedures are set in place, and authorities iron out all the difficulties encountered in enforcing them, we can expect to see such procedures implemented in American airports.
There is no end to the new, dictatorial security procedures implemented to take away our rights in the name of increasing security!