"These claims are false."
Surprise, surprise!! Who would ever have thought that the Abortion Rights crowd would "lie" to support their position. Why do any partial-birth abortions, then?"
Krauthammer is now at the very essence of the truth of this whole sorry matter. If we understand that the entire official story as to why partial-birth abortions are "necessary" is built upon the quicksand of the BIG LIE, then why are our leaders so intent upon ensuring these type of abortions? The answer: they want dead babies!!!!
If you don't believe me, then believe Charles Krauthammer, as he answers this question, " 'The only possible 'advantage' of partial-birth abortion, if you can call it that', Dr. Curtis Cook, a specialist in high-risk obstetrics, explains mordantly, 'is that it guarantees a dead baby at the time of delivery.' "
Then, Krauthammer quotes another leading expert on abortion, a doctor who performs many of them every year!!! In other words, Krauthammer is now quoting "from the horses' mouth.
"Dr. Martin Haskell, the country's leading partial-birth abortion practitioner, was asked (by the American Medical News) why he didn't just dilate the woman's uterus a little bit more and allow a live baby to come out. Answer: 'The point is here, you're attempting to do an abortion ... not to see how do I manipulate the situation so that I get a live birth instead.' "
The point is, in other words, to deliberately kill as many babies as possible, to kill as many babies as you can persuade expectant mothers to allow you to kill them! And, to get filthy rich by charging the Federal Government lots and lots of money to do the killing!
They want dead babies!!!! Truly, Satan is at work here and each abortion counts in his mind as a human sacrifice dedicated to his honor and providing the power to finally bring about his "Kingdom of Antichrist, also known as the New World Order!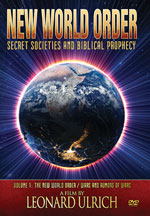 III. Our border with Mexico is now "wide open".
Watch as this "humanitarian crisis" morphs into the North American Union.
NEWS BRIEF: "'Border is wide open'," Global Post News, July 8, 2014
"Protesters in the small California town of Murrieta are fighting what they say is an "invasion" of illegal immigrants. The demonstrators turned up a week ago at this US Border Patrol facility for detained migrants ... Last week, a rambunctious group blocked three buses transporting 140 migrant women and children. Now they are ready to do it again."
"Murrieta residents fear that, after submitting the children to medical tests and legal processing, authorities will let them free to roam the town ... Russell lamented that "the frontier is wide open. Everybody can pass. 'They're bringing third world diseases', he said, citing 'reports on polio and H1N1' flu virus. 'They should have been quarantined in Texas', a border state through which a large percentage of migrants pass, he insisted."
You have to hand it to the Obama Administration for knowing how vulnerable mere children are in the eyes of Americans. If 50,000 illegal adults had shown up at the border, they would have been summarily sent back to their homes; but, humanitarian pressure is very strong to protect children and not make them suffer!
Notice now that this entire situation with these hordes of minor children is already being called a "humanitarian crisis"!
"US President Barack Obama is to visit Texas in the coming days, part of the high-level US response to the flood of undocumented children that officials have termed a humanitarian crisis and that has sparked a political firestorm."
In past years, American and international leaders have used the term "humanitarian crisis" as a powerful metaphor which would allow them to carry out whatever they wanted to do in the first place. We used this term to militarily intervene in Libya and in Syria.
Now :humanitarian crisis" is being used to add strength to the establishment of a North American Union!
Doubt it not!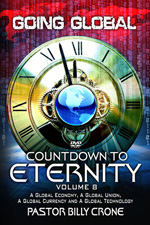 IV. China announces support for America's leadership role of the "Global Economy"!
Far from taking over the leadership role from the U.S., China supports it wholeheartedly!
NEWS BRIEF: "China says it's up to US to drive global economy", Yahoo News, July 9, 2014
"BEIJING (AP) — China's finance minister said Wednesday that the country is not planning any new stimulus measures and it is up to the United States to drive the global economy."
Gloom and doom prognosticators have long been saying that China and Russia and the BRIC nations are planning to dump the American Dollar as the International Reserve Currency and that move with trigger massive economic collapse.
But, now we learn that China is really not interested in assuming the global leadership role from America!
"... the global economic recovery depends on the situation in the United States', he told reporters at a briefing during an annual U.S.-China strategic and economic dialogue in Beijing attended by U.S. Treasury Secretary Jacob Lew."
Indeed, the reality is that the United States still has by far the largest, most robust economy in the world. The statistics are really earthshattering to someone who believes that America is about to collapse.
NEWS BRIEF: "List of countries by GDP (nominal)", Wikipedia Online Encyclopedia
"Gross domestic product (GDP) is the market value of all final goods and services from a nation in a given year, which is calculated as the population times market value of the goods and services produced per person in the country."
America has always had the largest GDP level in the world; however, since the Great Recession of 2007, millions of jobs have been lost, leading many Americans to believe that our standing in the world was falling.
Yet, the statistics tell a far different story! See below the figures through 2013. (Figures are in trillions)
* United States is still #1 at $16,244,600
* China is second at $8,358,400
* Japan is third at $5,960,180
As you can see, the United States still is #1, with more than a doubling of advantage over #2. No wonder that China defers leadership of the Global Economy to the United States. We still have our problems, and many people are still out of work, but this economy is still the envy of the world.