"Watchers 8" DVD: Dramatic Hybrid Updates, by L.A. Marzulli
Continues where WATCHERS 6 and 7 left off, and will try to answer more questions on the UFO phenomena along with the postulation of Nephilim hybrid evidence from Peru.
We also interview Capt. Robert Salas, former commander of a ballistic missile base where they had an unidentified craft hover over the base and deactivate all ten missiles. This happened in 1967. Oddly, a companion base had the same thing happen to them a few minutes later, the blast doors on the missile silos were simply lifted off and set on the ground. These doors weigh 20 tons each. Could we be seeing a big clue on how the ancients built their mysterious cities using megalithic stone structures?
WATCHERS 8 continues with the unwrapping of a baby mummy skull in Paracas Peru, and what we find shocked all of us. 89 minutes long
Buy First 7 DVD's And Save Money!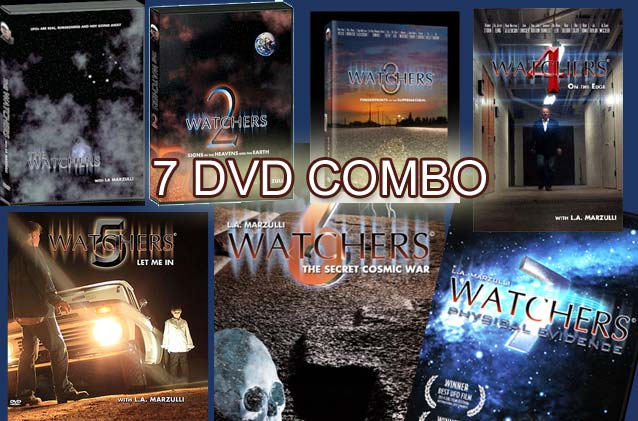 Regularly $139.93, Now Only $114.93
You SAVE $25! http://www.cuttingedge.org/detail.cfm?ID=2480
Reduced prices offered are only $16.67 for each DVD, good now for a limited time
---
HOT NEWS
I. Prime Minister Netanyahu boldly calls for the elimination of Hamas in the Gaza Strip!
Perhaps Hamas should have accepted that Egyptian cease fire proposal.
NEWS BRIEF: "Netanyahu calls for an end to Hamas", CNN Video News, July 16, 2014
First, Hamas forcefully rejected the Egyptian cease fire
"What is in the content of this proposal is submissive and weak. We in the Al-Qassam Brigades reject all together this proposal, which for us is not worth the ink it is written with."
Israel pounced like a hungry tiger on this rejection. Prime Minister Netanyahu declared that his aim now is to totally destroy Hamas and its leadership in the Gaza Strip. This statement is bold and unequivocal. In fact, as the Israeli reaction to Hamas' rejection unfolded, you could see that Israel outflanked and outsmarted Hamas!
Israel occupied the moral high ground by accepting the Egyptian cease fire proposal. Israeli leaders knew in their inner hearts that Hamas would reject the cease fire, thus giving Israel the international right to vigorously pursue the elimination of Hamas from the Gaza Strip.
Hamas has much to fear from the Israeli military, intelligence and diplomatic machine!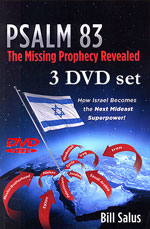 II. Israel is mightily depending upon her anti-missile system, Iron Dome, to protect her cities from Palestinian missiles.
Mass Media is touting this defense system as very effective; but, the facts tell a somber story. Daniel 12:1 will be fulfilled, literally!
NEWS BRIEF: "Iron Dome—Savior, or Sales Job?", The Atlantic, July 15, 2014
"In its lead story this morning, the WaPo tells us that Israel's famous 'Iron Dome' air defense system has been a huge technical success that has changed the realities of battle ... The Iron Dome system has rendered rockets so ineffective that Hamas and its allies have, in recent days, been attempting more-creative ways of attacking Israel."
Indeed, this is the constant story coming out of Israeli and Western Media, nearly every day during this war in the Gaza Strip. But, is is truly accurate, or is it just another instance of Media Manipulation? This issue is very serious because tens of thousands of lives are at stake.
Let us examine the other side of this story.
From "Computing News", we read:
"Israeli Rocket Defense System Failing At Crucial Task. Although it appears to be hitting incoming Hamas rockets, Israel's system could be falling short of detonating the rocket's warheads. "
Ted Postol's had this exchange with NPR's Robert Siegel:
"POSTOL: We can tell, for sure, from video images and even photographs that the Iron Dome system is not working very well at all. It - my guess is maybe 5 percent of the time - could be even lower ... when you look - what you can do in the daytime - you can see the smoky contrail of each Iron Dome interceptor, and you can see the Iron Domes trying to intercept the artillery rockets side on and from behind. In those geometries, the Iron Dome has no chance, for all practical purposes, of destroying the artillery rocket."
How can there be such a major difference between Mass Media and the truth on the ground? This next segment of analysis hits the proverbial "nail right on the head".
"... militaries hype the performance of high-tech systems during the heat of battle, and by the time the real results are in the press is onto something else."
The reality is that enemy rockets are going to devastate Israel mightily. She will survive as a nation, but will suffer economic and cultural devastatio unprecedented in her long history. If Michael the Archangel of Israel did not step in to deliver her, the tiny Jewish nation would not survive.
Please prayerfully consider these Scriptures:
"And at that time shall Michael stand up, the great prince which standeth for the children of thy people: and there shall be a time of trouble, such as never was since there was a nation even to that same time: and at that time thy people shall be delivered, every one that shall be found written in the book." (Daniel 12:1)
In fact, Israel's destruction might be so severe that her people are depending upon firewood again for daily cooking and heating. Listen to this prophecy, found in the Ezekiel 38-39 section foretelling of the Russian-led invasion of Israel.
"And when you, Gog, are no longer, they who dwell in the cities of Israel shall go forth and shall set on fire and burn the battle gear, the shields and the bucklers, the bows and the arrows, the handspikes or riding whips and the spears; and they shall burn them as fuel for seven years, So that My people shall take no firewood out of the field or cut down any out of the forests, for they shall make their fires of the weapons." (Ezekiel 39: 9-10a; Parellel Bible, KJV/Amplified Bible Commentary)
Some Christian prophecy teachers are saying that God is going to spare Israel from significant damage during these wars, and that she will come through these foretold battles virtually unscathed. We have no doubt that God COULD protect Israel from these 100,000 missiles, but is that God's PLAN?
Remember, these events are leading to the appearance of the false Jewish Messiah, whom the Bible calls Antichrist. God is going to allow the Jewish people to be deceived by this false messiah and then will allow him to attempt to murder all Jews and destroy the nation of Israel.
But, as God is protecting the nation from destruction, He is going to allow her to be destroyed in a manner that she has never experienced before.
Such destruction is coming, it cannot be avoided, but God will save the nation.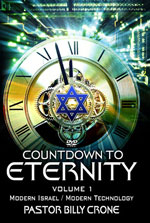 III. Israel's next step seems to be a ground invasion of Gaza.
We can only hope that Netanyahu's tactics this time are starkly different than Olmert's muddle-headed approach in 2006.
NEWS BRIEF: "Israel now plans "boots on the ground": Ground attack chances 'very high', First Post News, July 16, 2014
"In a clear indication that Israel is seriously considering ground strikes on Gaza, a senior Israeli military official told New York Times that chances of such a possibility was 'very high', and that 'if you want to efficiently fight terrorism you must be present, boots on the ground'."
"... an Israeli takeover of Gaza is 'not a huge challenge', estimating it would take 'a matter of days or weeks', but that preventing a more dangerous devolution in the coastal enclave would require an occupation 'of many months'."
Israel today under PM Netanyahu must forget about "occupying" Gaza until Hamas is defeated; what Israel needs to do is to seize this Biblical enclave and cast the Palestianian "squatters" out of the land once and for all.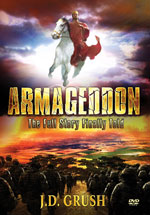 DVD
God foretold, 2,600 years ago, that He was going to bring punishment upon all who would try to take Israel's land once He had returned Israel to her land. Listen: