New Cutting Edge DVD - Mac Dominick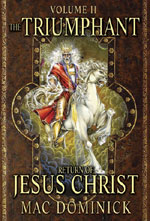 "The Triumphant Return of Jesus Christ - Volume II - Blessed Hope"
Through current events, Satan is building his One World Church, the One World Antichrist and the One World Religion to be headed by the False Prophet.
This DVD deals with the One World Church and the One World Government. Emphasis is laid on the building of the prophesied 10-Nation confederation and how Antichrist will arise once this Plan is fully worked out.
The False Prophet will lead the One World Church and be headed by the Pontiff of Rome. Current events are pointing resolutely to the reality that the False Religious Prophet is the Pope, whomever he is at the time.
This DVD teaches the reality of the Pre-Tribulation Rapture and how this blessed hope of the Christian is becoming more obvious with each passing day.
Dispensationalism is discussed and taught and presented as the only way in which we can make sense of God's prophetic time line and the difference God makes between Israel and the Church.
Over 2 hours, single DVD.
Mac uses the King James Version
http://www.cuttingedge.org/detail.cfm?ID=2365
NEW! BIG BOOK OF HISTORY!!!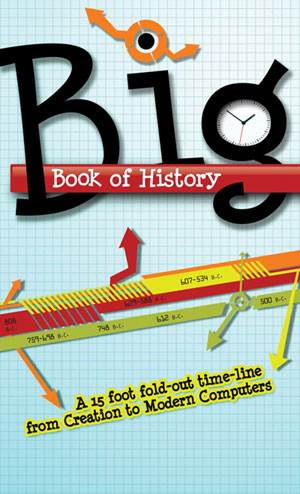 "BIG Book of History: Learning Just Became 15 Feet of BIG Fun"
Families, schools, and churches can unfold 15 feet of the most interesting history of the world. This easy to follow, color-coded, multi-stream timeline teaches six thousand years of world history to children ages seven through thirteen.
These exciting facts and so much more wait inside:
1) Who were the first emperors of China and Rome
2) What discovery unlocked the secrets of a forgotten language
3) How modern robotics had its roots in the tea dolls of Japan
4) Where Christians faced death for the entertainment of thousands
5) Why the languages of Greek and Hebrew were used to write the Bible
6) How the Age of Discovery meant wealth some, and the destruction of civilization for others.
Understanding how the past has shaped our future will inspire young learners to make history for themselves!
Uniquely designed to capture your child's interest, as history flows out 15 feet covering many centuries of exciting history. http://www.cuttingedge.org/detail.cfm?ID=2366
---
---------- This Week's Hot News -------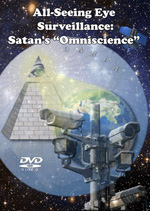 I. Has a National ID just been sneaked in without us realizing what is happening?
Conservatives have rightly fought tooth and nail to prevent a National ID from being implemented, but now E-Verify seems to fit the requirements of such a card.
NEWS BRIEF: "E-Verify: De Facto national ID and the end of privacy", by John Whitehead, Desoto Tribune News, September 16, 2011
"... this proposed federal law is really little more than a Trojan horse, a backdoor attempt by the powers-that-be to inflict a de facto National ID card on the American people ... Anyone who values civil liberties should be alarmed."
The purpose of a National ID card in a dictatorship is to tightly control the lives of every citizen. However, each dictatorship in modern history has also tied the jobs of their citizens to their National ID system.
Alarmingly, this legislation for E-Verify accomplishes this same linkage.
"... the E-Verify system would require all those wanting to be employed by American companies to register the credentials of their citizenship in a government database. What this means ... is that in order to be able to verify an applicant's legitimacy, the government would first have to build a massive database to store the biographical information of the entire working population in the United States—a huge undertaking with numerous pitfalls and security flaws, as we have seen with many other government databases. If you think unemployment is a problem now, just wait until your employment hinges on getting government clearance. Under this legislation, if a worker's information is incorrect in E-Verify, he or she can't work until the problem is resolved."
And, of course, if the citizen wanting employment is considered by the government to be "radical" or "subversive" or a "domestic terrorist", that citizen is likely to never get a job. Remember, America is now under a Fascist Economy, which means that Big Government is tightly linked to Big Business in a regulatory manner; therefore, the government can, if it so chooses, tell Big Business whom it may or may not hire or keep hired!
Bible scholars have long said that the global government which imposes the Mark of the Beast upon every individual on earth will have to be able to keep close daily tabs on each of their citizens. Technology like E-Verify brings government surveillance capability to a new, alarming level.
The march toward the all-encompassing Absolute Dictatorship planned for the New World Order continues rapidly to unfold. The time is getting so late in the prophetic timeframe for the earth that believers need to quickly reach out to our unsaved loved ones to see them saved before the prophetic hammer falls across the globe.
Believers also need to "look up, for our Redemption draweth nigh"!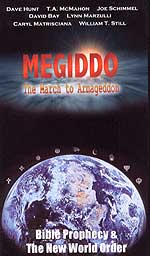 DVD
II. Is the Federal Government trying to usurp States' Rights through this current jobs bill?
NEWS BRIEF: "Jobs Bill Force States to Surrender Sovereignty", TeaParty.org, September 14, 2011
"Jobs Bill is not about creating jobs, but surrendering States Sovereignty. Under Sec.376, States receiving any Federal funding whether Medicaid, Medicare, Tuition, FEMA, etc. will now surrender its Sovereignty under this new Jobs Bill."
Since World War II ended, the Federal Government has consistently passed legislation which erodes the authority of the 50 states, giving that power to Washington, D.C.
Now, apparently, the new Jobs Bill abruptly seizes power from the individual states!
"Surrendering Sovereign Immunity allows states to be sued by anyone recognized by the Federal Government. Interesting that Hilda Solis has been advocating the rights of illegals and now this Jobs plan forces states to yield its sovereignty to be sued. It is also likely Labor Unions could invoke this requirement to supersede Right to Work and force unionization of state agencies and businesses. Is this a Jobs Bill or a Bill to expand Federal power via DOJ, DOL, and others members of the Federal Family? "
Of course, this bill is designed to yank authority now exercised by the states and transfer it to the Federal Government. The planned dictatorship rushing down upon us like a freight train cannot operate unless it has crushed the power of the individual states.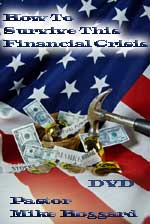 III. The Federal Government is now beginning to exercise its newly obtained regulatory over the companies it rescued.
Welcome to the economy called "Fascism"!
NEWS BRIEF: "Federal Government Turns on the Banks It Bailed Out", 19 September 2011
"After spending hundreds of billions to bail them out, the federal government is now turning on the big banks it once protected. Earlier this month, the Federal Housing Finance Agency launched a broad legal assault on 17 major banks, claiming the banks misled Fannie Mae and Freddie Mac in misrepresenting the quality of mortgage-backed securities. "
Is the Federal Government trying to keep banks in regulatory line through these lawsuits?
"At times, government officials have come to the rescue of banks and counted on them to help accelerate the nation's lagging economic recovery. But often, officials have derided the practices that fueled the financial meltdown and sought to keep banks in check, either through new regulations or negotiated settlements or, as on Friday, potentially costly litigation."
Now that the Federal Government has staved off immediate financial disaster through the Trojan Horse of the Bailout, now the time has apparently arrived for government officials to gain absolute regulatory power over the firms they bailed out!
Welcome to the world of the Fascist Economy!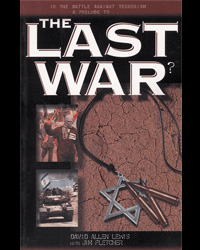 V. The showdown between Israel and the Palestinians in the U.N. corral draws ever closer!
Will we see prophecy fulfilled during this struggle?
"The Palestinian Authority so far is two votes short of the number needed in the Security Council for a bid to be accepted as a full member. If it fails, the United States won't have to cast a veto."
Wait a minute! From reading news reports of yesterday I thought the reason the Palestinian Authority decided to take their demands to the Security Council rather than the General Assembly is because they had the support they needed to be declared a state.
Furthermore, it seemed to me that, somehow, the Palestinians must have received assurance that the United States would not cast their veto. But, now we read that the Palestinians have not even garnered the minimum support they need to take their proposal for statehood to the Security Council!
The stake seems exceedingly high for the Palestinian Authority.
"A failure to win even a needed majority in the Security Council would be a moral victory for Israel and would save the Obama administration from angering the Arab world with a veto."
"A failure also possibly may dampen enthusiasm in the General Assembly, which can pass a non-binding resolution to recognize the Palestinian Authority as a state. The resolution would not give it membership status, which requires Security Council approval."
We just might see the Palestinian Authority humiliated by the vote of the Security Council. But, just remember, this is the path the Palestinian leadership decided to take.
We can only wait to see if a Palestinian State will be declared by the United Nations. If Statehood is authorized by the United Nations, it shall be a fulfillment of Isaiah 34:12.
"... They shall call its nobles to proclaim the kingdom, but nothing shall be there ..."

---
Back In-Stock!
"The Ancient Book of Enoch: The First Book Ever Written "
The Book of Enoch is a treasure, perhaps hidden away just for these last days. Many know of it but few know of its contents. Can this ancient text be trusted? Is it credible? In this 6-hour DVD series, J. R. Church and Gary Stearman take you on a comprehensive, cover-to-cover tour of this amazing book.
You will learn about the fallen angels who entered Earth through a "stargate," located on the peak of Mt. Hermon, where they swore an oath to complete their corrupting work among men. Enoch enters a flying house and journeys to heaven, sheol and all around the world! His descriptions are absolutely breathtaking in their realism; he literally travels through time!
5 hours on 4 DVDs
Watch TV Interview on "The Ancient Book of Enoch"!
---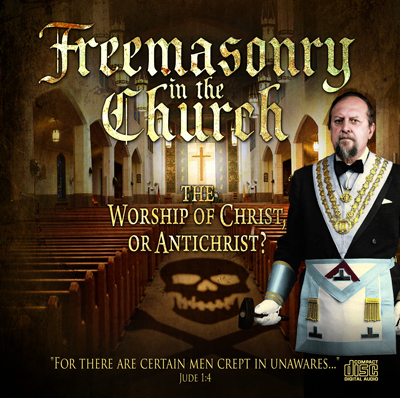 New!
"Freemasonry In The Church: Worship of Christ or Antichrist"
"I'm Lucifer!" exclaims an elderly man, "And I'm pure and virtuous, and holy!" Incredibly, this same man goes on to say that he is a Christian, and insists that Jesus Christ is his Lord. How can he be "Lucifer" and a follower of Christ? "Because I'm out helping people," he says.
Such is the declaration made by a modern Freemason, and is indicative of perhaps the greatest spiritual cancer afflicting the Church in America today. There are literally thousands of pastors, elders, deacons and regular members in churches that are involved in Masonry. But is their worship toward the Lord Jesus Christ? Or after the spirit of antichrist?
In this dynamic and powerful audio CD, documentary filmmaker Chris Pinto explores the issue of Freemasonry in the Church, and how this secret society is working to change the Gospel and undermine the Christian faith.
CD, MP 3 format, by Chris Pinto, 4 hours 21 minutes of teaching - http://www.cuttingedge.org/detail.cfm?ID=2359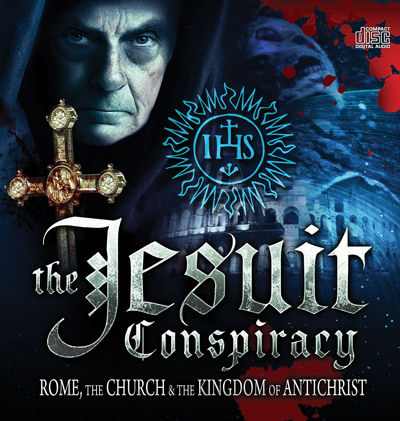 "The Jesuit Conspiracy: Rome, The Church And The Kingdom of Antichrist "
"My history of the Jesuits is not eloquently written ... If ever there was a body of men who merited eternal damnation on earth and in hell, it is this Society of Loyola." - John Adams, President of the United States

"It is my opinion that if the liberties of this country – the United States of America – are destroyed, it will be by the subtlety of the Roman Catholic Jesuit priests …" – Marquis de LaFayette, Revolutionary War hero
Discover the role of the Jesuits in the Great Inquisition, the American Civil War, Vietnam, World War II and Nazi Germany, and their working in the United States through the Ecumenical Movement, Dominionism and the New World Order.
CD, MP3 Format, by Chris Pinto - 3 hours 23 minutes of teaching - http://www.cuttingedge.org/detail.cfm?ID=2360
---
New Headline News Articles
Ezekiel 38-39 Russian Led Invasion of Israel
The Demonic Overlord of Russia Will Lead The Way!
Mitt Romney Is Hiding A Secret He Does Not Want You To Know
Mitt Romney – The Man Who Plans To Become A God In This Lifetime! A guest column from Ed Decker, Founder, Saints Alive
Is America In Danger of Being Taken Over By Islam?
You can ignore the three Brotherhood people in the White House, the ascendancy of Islamic culture within our public schools and in our court system. The truth is that the Illuminati is waging annihilating war against Islam!
If Satan Preached The Gospel, Could People Still Be Saved?
In today's Apostate Churches, this question has more merit than at any other time since the Resurrection of Jesus Christ.
Bad News Is Designed To Depress and Scare YOU!
Incredibly, the Plan was written almost 200 years ago to use the Mass Media (Press) as the bloody battering ram to destroy the present world order so the New World Order may be established, through "oceans of blood and tears"!
---
Can the Universe Create Itself Out of Nothing because of The Law of Gravity ?
Can Man Create God?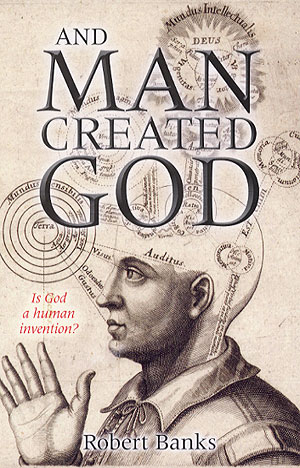 "And Man Created God: Is God A Human Invention?"
Book by Robert Banks
People throughout history have created a god to meet their own needs and circumstances. But, the REAL God of the Universe cannot be the creation of mere man's logic and mental comprehension!
This book addresses one of the oldest questions posed to religious believers: If God created everything, who created God?
This is a question originally asked in Ancient Greece and just recently resurrected by the New Atheists. Skeptics, philosophers, and theologians have been puzzled by this seeming contradiction.
Christian scholar, Robert Banks, explores the history of this objection from the earliest vocalization in the ancient world to its most famous supporters, Freud, Marx and others.
Your faith will be increased by this great book, and you will better understand how to answer people around you who believe in this theory
160 pages
Value Priced at only $13.95

http://cuttingedge.org/detail.cfm?ID=2358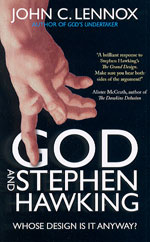 "God and Stephen Hawking: Latest Blockbuster Refuting 'The New Atheism' "
Renowned scientist, Stephen Hawking, claims to have 'banished God' in his newest book, 'The Grand Design'. Oxford Mathematician John Lennox takes a very close and critical view of Hawkings logic.
Hawkings claims that the laws of physics, and not God, created the fabulously complicated world and universe in which we live.
In lively, easy-to-understand laymans language, Lennox guides us through key points in Hawkings arguments, with clear explanations of the latest scientific and philosophical methods and theories, and proves that, far from disproving God, they make His existence a requirement!
Sir Isaac Newton commented that the existence of gravity proves the existence of Creator God; but Hawking says that because of laws like the law of gravity the universe can create 'itself out of nothing'.
A great value for only $5.99! http://cuttingedge.org/detail.cfm?ID=2357

New Fascinating DVD's
The Watchers Have Returned!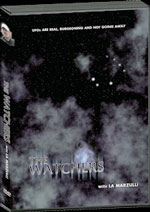 "The Watchers: UFO's Are Not Going Away"
New DVD by Dr. Marzulli - Recognized Expert On The Nephilim
Dr. LA Marzulli has produced a spectacular DVD on the UFO phenomenon, one of the most confusing and unexplained mysteries of our time. Until now. Marzulli offers his own unique perspective on the subject and how this deception plays a part in end-time prophecy. When will the world meet these alien creatures in their flying machines? Is a face to face encounter right on the horizon? Marzulli believes we are being set up for a great deception.
He answers a lot of questions on his DVD including: 1) What are those strange lights in the sky? 2) What factual proof is there of UFO's 3) Are people interacting with UFO's now? 4) Why do people feel the phenomena is benevolent? 5) Cattle Mutilations 6) Abduction Phenomena 7) Alien Implants
You will be amazed! http://www.cuttingedge.org/detail.cfm?ID=2347 Watch the interview of Dr. Marzulli or order at this link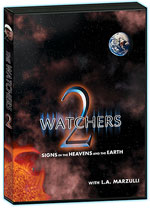 "The Watchers 2: Signs In The Heavens and the Earth"
New DVD by Dr. Marzulli - Recognized Expert On The Nephilim
Why are the nations of the world in turmoil? What is happening with all the changes in the sun and the moon? Why are birds dropping out of the air and millions of fish dying without explanation? Why are sinkholes of gigantic proportions appearing all over the Earth? What is causing increased volcanic activity in Japan, Italy and Iceland? Why are we seeing earthquakes of 7.0 or greater, seemingly on a weekly basis? And what about the UFO seen over the Temple Mount? Was that from God and his angels, or from the dark side?
Something has changed and Watchers 2 will try to investigate to see if the ancient texts are accurate. Are we entering a period where there will be an escalation in wars, earthquakes and famines, including signs in the skies and the heavens? L. A. Marzulli interviews the experts in this sequel to The Watchers.
What a marvelous quality presentation! Watch the trailer or order http://www.cuttingedge.org/detail.cfm?ID=2348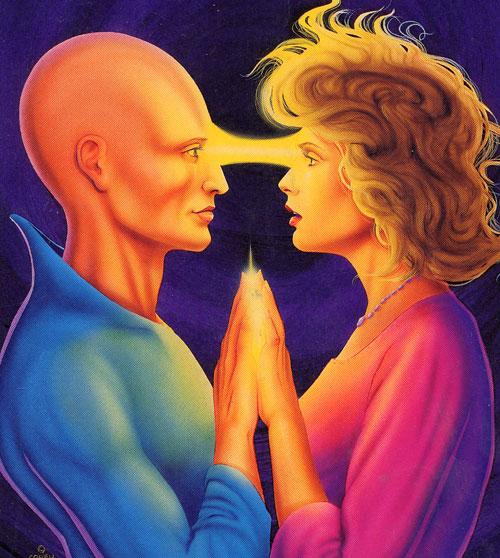 Quotable Quotes
"UFO's and Aliens are part of the New World Order. They are benevolent beings which will aid mankind in attaining the goal of becoming one humanity. They will appear at the proper time to enable mankind to make that Quantum Leap of Collective Consciousness -- when the Christ appears." (Bill Lambert, New England Director, House of Theosophy, Seminar, August 18, 1991)
"[New World Order Planners] have plans to bring about things like earthquakes, war, the Messiah, an extraterrestrial landing, and economic collapse. They might bring about all of these things just to make sure it does work...The Illuminati has all the bases converged." (New Age author, Bill Cooper, Behold A Pale Horse, p. 177
---
New Bible Study Resources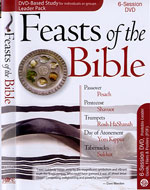 "Feasts and Holidays of the Bible"
DVD - Enriching Your Worship
Many Christians miss the importance of Biblical feasts, seeing them as merely 'Jewish holidays'; however, Scripture reveals that these Feasts of the Lord are established for all people of all time. Dr. Sam Nadler, a Jewish scholar / believer teaches that these Feasts point to Jesus Christ.
Now you can 'connect the dots', understanding the Hebrew roots of Christianity. Topics are: 1) What are the Biblical Feasts and the Sabbath rest? 2) What is the meaning and fulfillment of Passover? 3) What is the Feast of Pentecost and what does it teach about the Christian Church? 4) The Feast of Trumpets; 5) The Day of Atonement (Yom Kippur), the scapegoat and other symbols; 6) The Feast of Tabernacle, to be fulfilled by Jesus' Second Coming.
Contains also a CD with PDF files for the leader guide, poster, flier, postcard, bulletin insert, and banners for promotion - http://cuttingedge.org/detail.cfm?ID=2345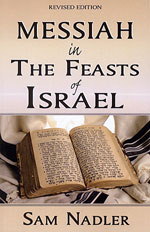 "Messiah In The Feasts of Israel"
Book by Dr. Sam Nadler, Jewish Believer In Jesus
God's Redemptive Plan is unveiled through the Feasts of Israel. Discover how God's appointed times are still relevant for our lives today and how they point to our glorious future with Jesus, the Messiah! Join Bible teacher, Dr. Sam Nadler for an in-depth and fascinating study of the Feasts of Israel that will change the way you read Scripture
Dr. Nadler is a Jewish believer in Jesus, founder of Word of Messiah Ministries 30 years ago.
236 pages - http://cuttingedge.org/detail.cfm?ID=2346

---
NEW DVD's FROM PASTOR HOGGARD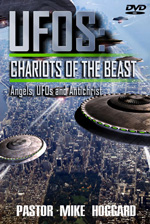 UFOs - Chariots of the Beast: Angels, UFOs and Antichrist
In this nearly two hour video, Pastor Hoggard covers nearly the entire UFO phenomenon from ancient sightings to the Phoenix lights, alien abductions, reptilian aliens, grey aliens, media presentations of the UFO movement in television and films, and much more.
Amazingly, Pastor Hoggard reveals that the entire UFO story from their source to their ultimate goal is plainly revealed in the pages of the Scriptures, including military and government complicity in the alien (fallen angel) plan to conquer the world from Adolph Hitler to Area 51.
Almost 2 hours lon
Click Here To See All of Pastor Hoggard's DVD's
Pastor Hoggard's Newest DVD's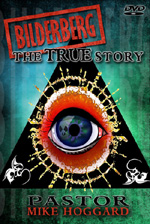 "Bilderberg: The True Story"
New DVD by Pastor Mike Hoggard
Pastor Hoggard demonstrates that Bible prophecy foretold the rise of secret society groups like the Bilderberg Group over 2,500 years ago! You will be amazed at how accurately the Bible foretold the rise of a group of men just like the Bilderberg group at the End of the Age, whose stated mission is to overthrow God and His kingdom on this earth.
Pastor Hoggard shows the true and hidden agenda behind the meeting of the Bilderbergers. Using the attendee list and the Scriptures as a guide, this video reveals that the transformation of society, total domination by the New World Order, and the establishment of the throne of King Antichrist is just around the corner.
A truly inspiring and faith-building expose'.
1 hour 17 minutes long - http://cuttingedge.org/detail.cfm?ID=2332
---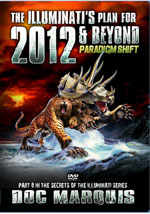 "Paradigm Shift": Is God's 'Deadly Deception' Upon Us?
Perhaps The Most Important End of the Age "Watchman on Wall" Message EVER!
See New Trailer Below!
New DVD by Doc Marquis, 2-Disc Set - Volume 2
We are praying that the conclusion will challenge Christians to get truly busy in sharing the Gospel with their unsaved loved ones and will bring the unsaved to conviction of sin so they will be saved. We demonstrate that the time is truly short!
On December 21, 2012, the world is supposed to enter into a New Age of spiritual enlightenment and awareness. This astrological chart cast for December 21, 2012, depicts the Yod – the finger of God – pointing to this new spiritual energy and spiritual healing.
For the past several thousand years, mankind has been collectively yearning for a spiritual healing of the nations, a time when wars, hatreds and divisions will miraculously give way to peace, love and unity. New Age literature abounds with this message of hope and change. Authors teach that this idyllic new "Garden of Eden" will occur only after the New Age Christ is on the world scene, leading mankind into a most peaceful New World Order.
In Volume 2, we shall examine some other cultural and spiritual expectations for 2012 and then we shall present the real point-in-history change which the Elite seem to have planned for December 21, 2012, a change known as the "Paradigm Shift". Antichrist cannot arise until and unless this paradigm shift in spiritual values has occurred. Unless God specifically stops the Illuminati, their demonic Guiding Spirits may just have this long-awaited Paradigm Shift planned for December 21, 2012. New Age adherents are looking forward to this day as enthusiastically as we Christians are looking forward to the Rapture of the Church!
3 hours long
---

Purchase a 1-Year Subscription, you may select 1 FREE gift
Purchase a 2-Year Subscription, you may select 2FREE gifts
Purchase a 3-Year Subscription, you may select 3 FREE gifts
Purchase a 4-Year Subscription, you may select all 4 FREE gifts
We have changed our FREE gifts available to you when you subscribe to Headline News, adding two Pastor Hoggard DVD's to the Seminar Tapes and the Radio Collection CDROM.
---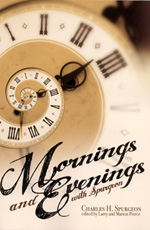 --------Concluding Inspiration ---------""So she gleaned in the field until even." Ruth 2:17
Let me learn from Ruth, the gleaner. As she went out to gather the ears of corn, so must I go forth into the fields of prayer, meditation, the ordinances, and hearing the word to gather spiritual food. The gleaner gathers her portion ear by ear; her gains are little by little: so must I be content to search for single truths, if there be no greater plenty of them. Every ear helps to make a bundle, and every gospel lesson assists in making us wise unto salvation. The gleaner keeps her eyes open: if she stumbled among the stubble in a dream, she would have no load to carry home rejoicingly at eventide. I must be watchful in religious exercises lest they become unprofitable to me; I fear I have lost much already—O that I may rightly estimate my opportunities, and glean with greater diligence. The gleaner stoops for all she finds, and so must I. High spirits criticize and object, but lowly minds glean and receive benefit. A humble heart is a great help towards profitably hearing the gospel. The engrafted soul-saving word is not received except with meekness. A stiff back makes a bad gleaner; down, master pride, thou art a vile robber, not to be endured for a moment. What the gleaner gathers she holds: if she dropped one ear to find another, the result of her day's work would be but scant; she is as careful to retain as to obtain, and so at last her gains are great. How often do I forget all that I hear; the second truth pushes the first out of my head, and so my reading and hearing end in much ado about nothing! Do I feel duly the importance of storing up the truth? A hungry belly makes the gleaner wise; if there be no corn in her hand, there will be no bread on her table; she labours under the sense of necessity, and hence her tread is nimble and her grasp is firm.
I have even a greater necessity, Lord, help me to feel it, that it may urge me onward to glean in fields which yield so plenteous a reward to diligence.
"Morning and Evening Devotions", by C.H. Spurgeon
---
"President Bush:
Evil vs Good Fruits"
Directory of all news articles
Free Radio Transcripts

Free Headline News Archives

Freemasonry

What Saith Rome

Teachings from the Catechism

Bookstore

Meet the Staff

Weather Control

School Shootings

Understanding Clinton
May Jesus Richly Bless You,
David Bay, Director
866-909-2850 Toll Free Customer Service - Order Line
803-356-2850 Customer Service - Order Line - For Out of Country Customers
803-356-2860 Fax