---
Critical Analysis of Headline News
1. Has President Trump won reelection?
NEWS BRIEF: "There Will Be No Reversal: President Trump Won This Election And We Will Soon Celebrate His Reelection Victory", Canada Free Press, Dec 7, 2020
"We must ignore the corrupt words of the Fake News Mainstream Media. They have no legal right to designate who should be named the president-elect ... The MSM in America has long been financed and controlled by a cabal of New World Order (NWO) globalists, whose political agenda is worldwide totalitarianism through the United Nations and the World Economic Forum's goal for The Great Reset. "
"President Trump's team has everything. There is much going on that is highly-classified, but know this to be a fact, President Donald John Trump is a fighter and he will not lose this battle. Biden-Harris on the other hand, know they cannot win ... "
"It is not necessary for the US Supreme Court to take up this case to prove the election is null and void based on the massive amounts of both physically corrupted ballots and machine/software fraud. The Supreme Court has already spoken. President Trump has been reelected by default—'fraud vitiates everything.' In the landmark case United States v. Throckmorton (98 US 651 - SC 1878) which emphatically states—when intentional frauds have been proven in any court, whether by judge or jury, even by one successful lawsuit, the fraud-vitiates-everything-clause is a clear precedent to make Donald Trump the winner of the 2020 presidential election." (Emphasis Added)
" Amen. Hallelujah!"
NOTE: This Supreme Court decision of 1878 was enunciated over a business matter, not an election; therefore, it is somewhat unclear as to if it will translate into an election. The statement of the 1878 decision does clearly say that fraud vitiates (invalidates) "everything"!
The widespread fraud carried out by the Democrat Party will surely trigger the solemn maxim: "Fraud vitiates (invalidates) the most solemn contracts, documents and even judgments" (United States v. Throckmorton (98 US 651 - SC 1878)
Will officials be charged with "treason"?
And, now, let us move on to a discussion of "High Treason"!
What is the definition of "treason"?
"The offense of acting to overthrow one's government or to harm or kill its sovereign. A Violation of allegiance to one's sovereign or to one's state." (Dictionary Online)
Undoubtedly, four years of intense hatred toward the President, implied threats to him and his family and publicly urging anyone to strike out to hurt or to kill him, would qualify as "acting to harm or kill its sovereign".
2. Because the Biden campaign cooperated closely with China to defraud Trump of the votes he legitimately earned, Democrat leaders are susceptible to charges of cooperating with a foreign government to sway the 2020 Election!
NEWS BRIEF: "China owns DOMINION, and controls all the officials who run the machines at every level of government", by Mike Adams, Natural News, Dec 6, 2020
"The Pentagon has appointed two close allies of President Donald Trump, Corey Lewandowski and David Bossie, to a defense advisory board, continuing a post-election purge in the final weeks of the administration. The acting secretary of defense, Christopher Miller, who was installed by Trump on Nov. 9 after he fired then-Defense Secretary Mark Esper, said in a written statement Friday that nine members of the Defense Business Board had been replaced with the appointment of 11 new members."
China is the direct target, and Americans financially tied to China are the secondary targets.
"Dominion is owned by communist China, which also runs the tech giants, the left-wing media and most of the Democrats in Congress."
If Trump's legal team can tie any American into this China-Dominion scheme, they could arrest them on charges of colluding with an enemy foreign power -- High Treason! With that thought in mind, let us consider the following information.
NEWS BRIEF: "Swiss bank majority-owned by communist China paid Dominion parent company $400 million: Less than one month before the election", Trump.News, 12/3/2020
"Less than a month before the election, a Swiss bank that is 75 percent owned by communist China forked over $400 million in cash to Staple Street Capital, the parent company of Dominion Voting Systems. Dominion, which operates electronic voting machines in 28 states, has been the subject of election fraud inquiries and lawsuits alleging that the machines and their software switched, altered and deleted votes on behalf of Joe Biden."
"In other words, UBS Securities is a 100 percent Chinese-owned corporation, and it gave nearly half a billion dollars to a company that runs most of America's elections, just days before the most contested and obviously fraudulent election in American history."
What does Trump legal analyst team think the "drop dead" target date is?
"As a result, it is impossible for those states to determine their presidential electors in line with the arbitrary deadline set forth via federal statute in 1948, and thus, the only deadline that matters is Jan. 20, 2021." (Op. Cit., Natural News)
China is now accused of using influence, blackmail and bribery to influence the 2020 elections!
Does this charge sound familiar? Russia-Trump hoax!
Once again, Leftist Democrats accuse their opponent of committing the very same crime as what they are committing and/or are planning to commit in the future!
3. Consider the most recent most important instances of election fraud: (Read the entire articles at your convenience)
NEWS BRIEF: "A Georgia Dominion voting machine has been obtained, shows clear evidence of flipping Trump votes to Biden",
NEWS BRIEF: "Former FBI special agent discovers trove of illegal absentee votes in Georgia: 57,000+,"
NEWS BRIEF: "HUGE! WE CAUGHT THEM! Conspiracy Revealed",
NEWS BRIEF: "Sidney Powell says Dominion removed a server from Georgia county before lawyers could secure a restraining order",
4. Supreme Court Justice Alito moved up the deadline for responding to the charges of mail-in ballot fraud.
NEWS BRIEF: "Justice Alito Moves up Supreme Court Deadline in Key Pennsylvania Mail-In Ballot Case", NTD, Dec 6, 2020
"Supreme Court Justice Samuel Alito asked officials in Pennsylvania to file briefs by Tuesday morning in response to an emergency injunction petition filed by Republicans seeking to invalidate or rescind the results of the Nov. 3 election in the Keystone State ... The new deadline signals that the Supreme Court intends to rule on the request for the injunction before the safe harbor deadline runs out."
Justice Alito has already signaled his intention to act in conjunction with the three Justices appointed by President Trump, giving the Right four justices. The interesting vote in this matter rests with Justice Clarence Thomas. I would imagine Justice Thomas to be eagerly awaiting his chance to even the score with Joe Biden, who chaired the Senate Judiciary Committee, which savaged Thomas mercilessly with the false story of Anita Hill, who testified that he continuously spoke to her in a sexually explicit manner.
Adding Justice Thomas to the Right Wing, we have five justices who will vote to reinstate the proper win in the 2020 Election!
Senator Ted Cruz has accepted an invitation to help argue the government's fraud case to the Supreme Court.
NEWS BRIEF: "BREAKING: Senator Ted Cruz to argue the Pennsylvania election case before the Supreme Court", The Right Scoop, Dec 7, 2020
"If the Supreme Court takes up the Pennsylvania election case from Congressman Mike Kelly and Sean Parnell, Senator Ted Cruz will be the one arguing the case before the high court."
5. The Trump Team removes Members of Pentagon's Defense Policy Board, Business Board.
NEWS BRIEF: "Trump Team Removes Members of Pentagon's Defense Policy Board, Business Board", TRULY News, December 6, 2020
"Members of the Department of Defense's (DOD) Defense Business Board and Defense Policy Board were replaced, according to the Pentagon chief. Acting Secretary of Defense Christopher C. Miller, in a statement, confirmed there was a change to the Defense Policy Board. Miller did not provide the names of the members who were removed—or how many."
Is the President plugging potential leaks within the Pentagon?
I have never seen a "lame-duck" President make so many key changes so close to the day of the Inaugural (January 20, 2021)
6. The Palestinians daily proclaim their fervent desire to eradicate all Jews living in "Palestine".
Until one of their leaders needs advanced medical care!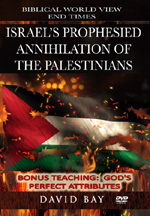 NEWS BRIEF: "Palestinian Leaders Want Israel Destroyed — Until They Need a Doctor", United With Israel, Dec 6, 2020
"Palestinian leaders spew vicious propaganda and anti-Israeli incitement, but when they urgently need medical care, their first choice is a Zionist-run hospital. The coronavirus-related death of senior Palestinian figure Saeb Erekat in Jerusalemís Hadassah Hospital has rekindled a debate in Israeli society about medicine and morality, and the Palestiniansí cynicism and ingratitude in their relations with Israel."
"Erekat, whom I knew personally, is a perfect example: he worked tirelessly not only to delegitimize, but to try to destroy Israel by means of economic strangulation through his unending promotion worldwide of the BDS campaign. He accused Israel of being an "apartheid" country, actively supported the "resistance" (a euphemism for Palestinian terrorism, which aims to kill Israelis), called for a tsunami of millions of "returning Palestinian refugees" to overwhelm Israel and demographically destroy it as the homeland of the Jewish people, and advocated ending coordination between Israel and the Palestinian Authority (PA)."
"Given his past behavior, it's ironic that Erekat would look to Hadassah Ein Kerem Hospital in Israel's capital city for help in his coronavirus plight ... There are many other examples of this moral double standard, and every month the Hamas and Palestinian Islamic Jihad (PIJ) leadership send hundreds of sick Palestinians to Israeli hospitals for complicated medical procedures."
The bottom line? Palestinian leaders flock to Israeli hospitals when they fall ill, but immediately return their former life as a terrorist trying to completely destroy the Jewish State!
7. The 'Christmas Star' will be visible in the night sky for the first time in 800 years
NEWS BRIEF: "The 'Christmas Star' will be visible in the night sky for the first time in 800 years", World Net Daily, Dec 6, 2020
"There's nothing like a little Christmas miracle to inspire cheer after the chaos of 2020. On Dec. 21, people will have the opportunity to experience the same awe as the three wise men when they looked to the sky and saw the "Christmas Star," or the "Star of Bethlehem," shining brightly."
"You'd have to go all the way back to just before dawn on March 4, 1226, to see a closer alignment between these objects visible in the night sky," Hartigan told Forbes. While stargazers can appreciate the spectacle before it slips away, for Christians, an experience such as this is merely a glimpse of the wonders God can perform."
"In times such as these, it can be easy to despair, so that's why the reappearance of the Christmas Star is so significant. It's a reminder of God's greatest gift, where He revealed Himself in the form of His Son so His servants would know they are the recipients of the deepest love imaginable."
"The magi dispensed by King Herod undeniably felt this when the star revealed to them the location of the infant Jesus..."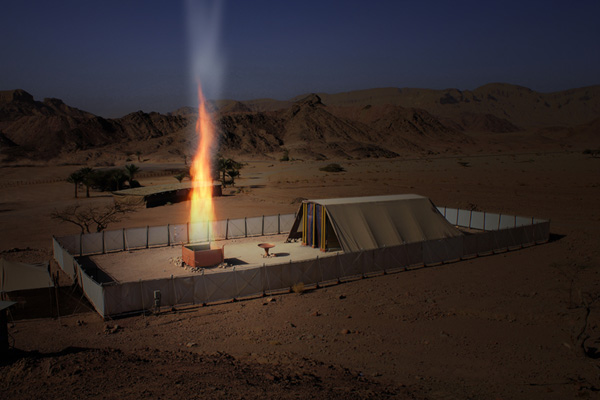 Image licensed from Dreamstime
No, the 'Christmas Star' by which the Magi were guided to the Christ Child was NOT a heavenly star comprised of hot gases!
What is the Biblical definition of this most unusual word?
"Then the cloud [the Shekinah, God's visible presence] covered the Tent of Meeting, and the glory of the Lord filled the tabernacle!" (Exodus 40:34, Amplified Bible Commentary)
God showed His people during their trek from Egypt to Israel His presence and protection by causing His glory to be manifested as a flame of fire, as the picture, above, illustrates. When God used the Shekinah glory to draw the Magi toward Jesus' manger, He could control it precisely at all times. He could change direction, and height, and mark the precise spot.
And, because His Shekinah Glory was not a ball of hot gas, God could bring His Shekinah right down upon the stable where Jesus lay.
Please take a moment to read a wonderful expose' of the genuine meaning of Jesus being born that night ("Where is Christ in Christmas?", by Berit Kjos)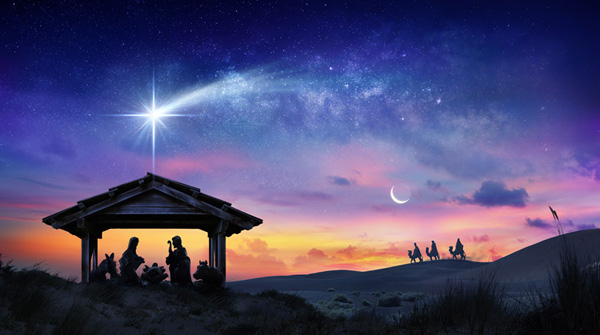 Image licensed from stock.adobe
Therefore, this conjunction of Jupiter and Saturn on December 21, is not identical to the star which guided the Wise Men -- Persian Magi -- to the place where Jesus was born.
Perhaps the greatest question of this entire discussion is how the Magi knew exactly when the Christ Child was to be born? After all, over 600 years had passed since Magi had known the Jewish Prophet Daniel, as both served in the palace courtyard of Babylonian King Nebuchadnezzar.
How did the Wise Men know that the star they saw in the Heavens was so special that they set out on a very long journey on camels to go present gifts to the coming King? Wait a minute!! Who told them about a King? Further, these men were not even Jews; they were pagan worshippers of Zoroaster!
How could they have known anything about the impending birth of the Jewish Messiah that had been prophesied for so many years? If we jump almost 33 years later, we see Jesus weeping over the people of Israel, cursing them because they had not recognized Him as Messiah. Jesus said, "[these horrible judgments will come upon you] because you did not know or recognize the time of your visitation." (Luke 19:44)
We will show that Jesus had every right to expect the people would know when He would appear, because He had revealed the precious timing secret over 600 years before His birth to a prophet named Daniel.
(For full details of this wonderful fulfillment of prophecy and of the unlikely men who were paying attention, please read "THE THREE WISE MEN WHO CAME TO WORSHIP JESUS -- HOW DID THEY KNOW WHEN TO COME AND HOW DID THEY KNOW A JEWISH KING WAS ABOUT TO BE BORN?", NEWS1751)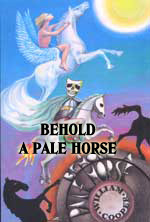 8. Why I will NOT be taking a COVID-19 vaccination shot!
A. The Illuminati has planned to use tainted vaccine to destroy huge swaths with 100% death.
"New Age author, Bill Cooper, makes a similar claim, saying that certain people will be protected from the new plague before it was released upon the general public. Listen:
'Several Top Secret recommendations were made by Dr. Aurelio Peccei of the Club of Rome. He advocated that a plague be introduced that would have the same effect as the famous Black Plague of history. The chief recommendation was to develop a microbe which would attack the autoimmune system ... The orders were given to develop the microbe and to develop a prophylactic and a cure. The cure would be administered to the survivors when it is decided that enough people have died. The cure will be announced as newly developed when, in fact, it has existed from the beginning." ["Behold A Pale Horse ", p. 167]
B. Science can never defeat a virus, since it mutates constantly. Therefore, the very premise that a vaccine can be developed to cure people is scientifically impossible.
The annual Flu Shot is so dangerous that many doctors and nurses call this shot "the old people killer"!
C. This vaccine has been developed so quickly and by so many different companies, one has to wonder if "it has existed from the beginning"!
D. When the Masonic Christ (Antichrist) is on the world scene, he will immediately announce a worldwide virus -- a new one. He will announce that scientists are very close to producing an effective vaccine -- much like Trump's "Operation Warp Speed"!
But, this vaccine will " have the same effect as the famous Black Plague of history".
E. I will resist any and all attempts by a government dedicated to the appearance of the Masonic Christ to insert anything under my skin, including vaccines.