New Rapture DVD By Doc Marquis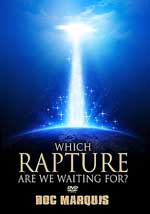 "Which Rapture Are We Waiting For?"
Doc Marquis educates us how the Rapture of the Church is defined in the Bible. Not surprisingly, the Biblical definition is much different than popular belief. From Genesis, the first book of the Bible, to the Book of Revelation, the last book of the Bible, God has instilled a measurable and repeatable pattern dealing with the Rapture of His Church.
Once you understand what a genuine Rapture truly is, you will immediately understand what our Christian forefathers said about this exciting subject, you will understand what God has to say, and you will see God's pattern of other raptures in the Bible. 'There has been more than one rapture in the Word of God'.
'Doc Marquis has assembled the 'magnum opus' of presentations on the '...blessed hope and the glorious appearing of the great God and our Saviour Jesus Christ' (Titus 2:13; Dr. David Schnittger, the Associate Pastor of Southwest Radio Ministries)
DVD is about 2 1/2 hours long -- Only $19.95
Related "Rapture" Bookstore Resources
---
HOT NEWS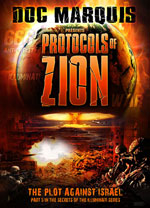 I. Suddenly, gunfire exploded all over the world, threatening to overwhelm our senses with the tragedy and the grief.
Just like the 'Protocols of the Learned Elders of Zion' planned.
NEWS BRIEF: "Taliban storm elite army high school in Pakistan: More than 120 killed, many children ", The Washington Post, 12/16/2014
"ISLAMABAD, Pakistan — The bloody siege of an elite army high school Tuesday by Taliban gunmen, which killed at least 141 students and teachers ... The mass targeting of children, in a military zone in the northwestern city of Peshawar, drew condemnation from around the world, as well as from across Pakistan's political and religious spectrums — a rare display of unity in a country where Islamist violence is often quietly accepted and sometimes defended. The attack was also condemned by Taliban leaders in Afghanistan. "
The Pakistani Intelligence Service, as well as the top leadership of the Pakistani military, have long supported the Taliban in Afghanistan and across the border into Pakistan. This support has been both active in protecting the Taliban from Western military attacks and passive in not pursuing the Taliban when ordered to do so by top political leaders.
Pakistani Intelligence and Military have long considered India to be the major strategic threat.
Will this horrific massacre of children as young as 10 years of age change this mindset? Early indications are that this fiasco might be changing the minds of Pakistan's top leadership. First, let us examine the reaction of the top military general.
NEWS BRIEF: "Pakistan Army will wipe out militants: General Raheel Sharif vows", The Nation, December 16, 2014
"Chief of Army Staff General Raheel Sharif today said a handful of elements spreading hatred and terrorism in Balochistan, will be defeated completely ... General Raheel Sharif said the armed forces of Pakistan are a symbol of national integrity."
India reached out across her border to join Pakistan in expressing grief over this tragedy.
NEWS BRIEF: "Taliban Attack in Pakistan Prompts Cross-Border Solidarity From India", Time Online Magazine, 12/17/2014
"Amid the horrific massacre at an army-run school in the Pakistani city of Peshawar on Tuesday that resulted in over 140 deaths, mostly of children under the age of 16, the overwhelming support from regional rival India was a silver lining that has briefly lifted spirits ... in the aftermath of the Pakistani Taliban's brutal attack, military posturing and border skirmishes were briefly set aside as India mourned with its neighbor."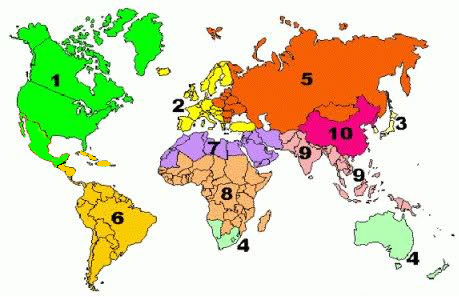 If you look at this world map depicting the planned reorganization of all the world's nations into the Ten Supernations as prophesied in Daniel 2:40-41 and 7:7-8, you will realize that Pakistan and India are planned to be part of Supernation #9, the ASEAN nations.
To the degree that this seemingly senseless bloody attack against defenseless children causes Pakistani leaders to reassess their strategic objectives regarding India, this tragedy may facilitate a reapproachment between Pakistan and India, thus enhancing the creation of ASEAN as pictured above.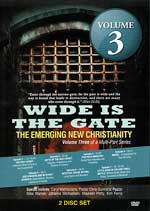 NEW DVD

This final Volume features the Hyper Charismatic and Pentecostal Movements represented by a variety of names and leaders. This supposed "new move of the Holy Spirit" coined as the New Apostolic Reformation (NAR) is also known as Third Wave, Manifest Sons of God, Latter Rain, Kingdom Now, Word Faith, Fresh Fire, and has many other names!

Poignant testimonies of former members recount the subtle ways they were enticed into believing they were part of something "new" God was doing, only to come to the sober realisation that they had been ensnared by unholy spirits. Through careful Biblical analysis, well known experts help unravel the tragedy of growing deception in the Church masquerading as Revival, Renewal and vibrant New Christianity.

Caryl Matrisciana, who grew up for almost 20 years in India, insightfully explains how India's Eastern Mysticism is being practiced by millions of unsuspecting Christians in most mainline denominations. 2000 years ago, in conjunction with the birth of the church, Gnostic heresy (the foundation of Eastern Mysticism) attempted to creep in. Today, it presents itself as Western Mystical Spirituality and by hijacking Christian terminology, its "doctrines of demons", warned about in 1 Tim 4:1, is deluding the Church.

Run Time is 335 minutes

Also see Wide Is The Gate: The Emerging New Christianity, A Paradigm Shift, Vol 1 and
Wide Is The Gate DVD: Vol 2, Emerging Christianity In The Post-Modern Church

Price: $39.95
Sale Price: $29.95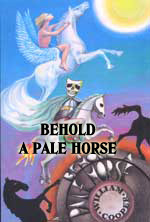 II. Gunfire also exploded across the world.
NEWS BRIEF: "Police in Sydney: 3 dead in raid to free captives held by Iranian-born gunman ", The Washington Post, December 15, 2014
"In a blitz-style assault early Tuesday, Australian riot police ended a 16-hour hostage crisis as frightened captives rushed onto the streets amid intense gunfire that fatally wounded the self-styled Muslim cleric who held them. A police statement said two people — a 34-year-old man and a 38-year-old woman — died during the predawn police operation in downtown Sydney. The statement also said that a third person, described by police officials as the hostage-taker, was pronounced dead after being taken to a hospital."
The Muslim cleric who carried out this deadly assault was known to be real trouble.
NEWS BRIEF: "Man Monis, The Sydney Hostage-Taker, Was A 'Spiritual Healer' With A Long Rap Sheet: Was an expert in "astrology, numerology, meditation, and black magic" , Business Insider, December 16, 2014
"Police in Sydney, Australia have confirmed that the gunman who took hostages in a café in the city's central business district is Man Haron Monis, a self-styled 'Muslim cleric and peace activist' ... Monis ... is currently on bail after being charged with serving as an accessory to the murder his ex-wife last April."
"On his website, Monis, who uses the name "Sheikh Haron," describes his anger over airstrikes against the jihadist group Islamic State in Syria and Iraq. The strikes have been carried out by a coalition that includes forces from both the US and Australia. "
"Monis had placed advertisements in a local newspaper touting his expertise in 'astrology, numerology, meditation, and black magic'. In October, Monis was given 40 additional charges stemming from his time as a spiritual healer. "
Clearly, this man seemed to have been rather deeply practicing the occult arts. As such, he was prone to mind control from the forces of the dark side. As an occult practioner, he would also be taking serious drugs to enhance his level of spiritual consciousness.
Most American mass murderers in the past 25 years have been seeing a psychiatrist and taking mind altering drugs, thus making them susceptible to occult mind control. Unfortunately, this Islamic cleric seems to fall into this mind manipulating category. Satan never changes tactics when they are working.
Israeli Prime Minister Netanyahu weighed in on this subject, providing us with a clear, but startling, insight.
NEWS BRIEF: "Netanyahu on Australia cafe siege: International Islamic terror does not know borders ", The Jerusalem Post, 12/15/2014
"Emerging from a a three-hour meeting in Rome with US Secretary of State John Kerry, Prime Minister Benjamin Netanyahu' s first comments related to the siege on the cafe in Sydney Australia that ended shortly before. Netanyahu sent his condolences to Australian Prime Minister Tony Abbott, and the Australian people. He said that International Islamic terror does not know borders, and the struggle against it needs to be global."
Did you catch the Prime Minister's last words?
"... the struggle against it (Islamic terror) needs to be global."
In 2007, we posted a Headline News Article which revealed that the Global Elite had planned, and was operating, five (5) major crises, each of which requires a global effort from a global dictatorship. Please take a few moments to read NEWS2193, entitled, "Five Major Created Global Disasters Are Being Constantly Preached To The World As Reasons To Form The Global New World Order!"
One of these created crises was Global Terrorism.
As you read all five of these crises, you can see them playing out upon the world scene.
New Age author, Bill Cooper, told us when the Illuminati decided it needed global threats to produce its coveted New World Order -- the Kingdom of Antichrist.
"The secret societies were planning as far back as 1917 to invent an artificial threat ... in order to bring humanity together in a one-world government which they call the New World Order."

[William Cooper,

"Behold A Pale Horse"

, p. 27]
In the United States, a gunman opened fire in Portland, Oregon, while in Pennsylvania a former Marine who served in Iraq, systematically killed six family members in three locations.
Why are we being subjected to such incredible murder, bloody mayhem, and heart-wrenching disasters? Former Satanist, Doc Marquis, reported in his DVD, "The Protocols of Zion", that the Illuminati planned to create a continuous stream of exceedingly bad news from all over the world that the average person's mind will "go tilt", will be overwhelmed by all the bad news. At that point, the average citizen will obediently follow any plan offered which will stop the carnage and the heartache.
This plan conforms with Jesus' prophecy of the mindset of the people at the End of the Age.
"Men's hearts failing them for fear, and for looking after those things which are coming on the earth: for the powers of heaven shall be shaken." (Luke 21:26)
The Elite plans to shake the order of the earth with these unending stories of horror.
---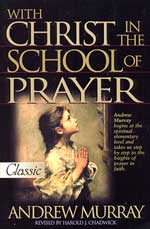 Appeal for Prayer Warriors
Cutting Edge Ministries is pleased to announce that we are partnering with Exodus Mandate in a joint endeavor to create two hard-hitting DVD's warning about the severe spiritual dangers of 'Common Core Curricula' now being implemented in public schools.
Exodus Mandate will bring their spiritual and educational expertise to bear, warning everyone that a child's mental and spiritual well-being are eternally at risk if they are subjected to the Godless curricula of Common Core.
Bill Schnoebelen will be producing a separate DVD warning that the roots of Common Core goes deeply into the occult Mind Control techniques of Madame Blavatsky's House of Theosophy. In other words, Common Core is designed to capture the mind and the soul of all public school education students, K-12. Common Core is spiritual to the root and will capture the vast majority of their children.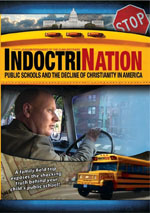 Christian parents must pull their precious children out of Common Core immediately. Toward that end, we shall offer inexpensive and practical alternatives to Public School. Exodus Mandate created the book and DVD entitled, "IndoctriNation", which proved that one of the major reasons American Christian Churches are in such decline is because Christian parents have left their children in Public Schools.
We pray earnestly that the Holy Spirit will use these two Common Core DVD's to spark an End of the Age revival. We will not be finished with these DVD's until July 1, so we have plenty of time to pray and fast to bring the power of Almighty God upon this video project. Will you pray and fast for the next seven months for revival? We believe that this issue can bring such a spiritual conviction upon parents that a revival may be sparked.
Pray, as the eternal souls of millions of Christian children are at stake! Hell awaits too many Christian kids whose souls and minds have been ruined by our Public School system, a tragedy which is only going to get worse once Common Core works its deadly spiritual magick.
May Jesus Richly Bless You All!!
---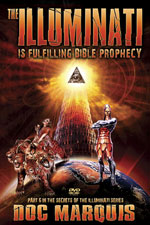 DVD
III. After President Obama announced the end of a 13-year war against Afghanistan, the Taliban struck hard to demonstrate that Afghanistan might also collapse after the West withdraws.
Shades of the quick military collapse by South Vietnam in 1975 and by the Iraqi Army against ISIS a few months ago come readily to mind.
NEWS BRIEF: "An Especially Deadly Day in Afghanistan ", The Atlantic, December 13, 2014
"Taliban militants continue to take advantage of the vulnerability created by the U.S. withdrawal ... Taliban suicide bombers and gunmen unloaded a volley of violence across Afghanistan Saturday, killing two U.S. soldiers, assassinating a Supreme Court official, picking off 12 men working to clear land mines, and killing seven Afghan soldiers on a bus—continuing the pace of what has been a particularly bloody few months in the country."
Remember, the bottom line objective in all the wars fought in the "Non-Integrating Map" was simply and only to overthrow entrenched dictators all throughout the region, replacing stability with rank instability. Therefore, the Elite has achieved in Afghanistan, Iraq, Yemen, Mali, Sudan, and elsewhere within the Middle East / African Continent exactly the goals for which they were seeking.
Please be very clear on this subject: The objectives were never what public rhetoric stated, which was to establish democracy in the region; rather, the objective has always been to establish Supernation #7 and #8 by eliminating all stable and entrenched governments which might object to surrendering their national sovereignty to the planned regional government.
Each major leader in the world is preoccupied with reorganizing the world into the prophesied 10 Supernations so their Masonic Christ can appear. Most of the regional and international events can be traced back to this intense desire. But, we should not be surprised, for God has told us 2,000 years ago that this would be the case.
"And the ten horns which thou sawest are ten kings ... These have one mind (purpose), and shall give their power and strength unto the beast ... For God hath put in their hearts to fulfil his will, and to agree (to act in harmony), and give their kingdom unto the beast, until the words of God shall be fulfilled." (Revelation 17:12-17, KJV)
This prophecy reveals the intensity in the minds of the final 10 rulers to "act in harmony" so that the prophetic words of God are fulfilled. This intensity is seen in current world events. World leaders are obsessed with fulfilling their reorganization plan!
Once you understand this principle, world events will make a lot more sense to you.
One final note: We noted, above, that this war in Afghanistan lasted 13 years. Did you know that the Vietnam War also lasted 13 years? I contacted a Vietnam veterans group to ask them if they had a beginning date for the Vietnam War.
They answered that, yes, the Vietnam War officially started in early, 1960. Therefore, when American troops left this war-torn country on 15 August 1973, the length of the war was 13 years.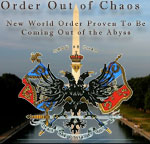 DVD
The number '13' to the occultist means "Extreme Rebellion Against God", and is prominent in many of their plans. In the course of slowly changing the world in the 20th and 21st Centuries, we now have two major wars which lasted exactly 13 years. This is not a coincidence, but an "Occult Signature" on the events.
Remember one of the most important doctrines of the Illuminati. "Conflict brings about change; controlled conflict brings about controlled change" (Dialectic Struggle). Illuminized Freemasonry also calls this plan "Order Out of Chaos".
Through initiating and controlling continuous conflict throughout the world, the Elite plans to finally produce a One World Government, One World Economy and a One World Religion, after which they produce their World Messiah to rule over their New World Order.
Today, you and I have a front-row seat to watch the final events explode on our Daily News.
Jesus warned that a particular type of church was especially deadly. 'Woe unto you ... hypocrites! for ye are like unto whited sepulchres, which indeed appear beautiful outward, but are within full of dead men's bones and of all uncleanness." (Mt 23:27)
Over the past 1,500 years, the Roman Catholic Church has perfectly fit Jesus' description. Claiming to be the One True Church of Jesus Christ, they have been full of dead men's bones and of all uncleanness.
We prove that the only way to understand why Rome brought in truckloads of pagan doctrine, practices and dress is to realize that the Vatican is practicing Witchcraft!
We also examine the many symbols of Catholicism, demonstrating that they are symbols used in the Witchcraft Mystery Religions of Babylon, Egypt and Chaldea
This DVD will open the hearts and minds of loved ones caught up in Roman Catholicism like no other you have ever seen
One hour, 36 minutes long - Watch the trailer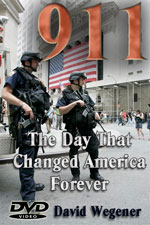 IV. North Korean hackers have caused cancellation of the premier showing of the Sony movie, 'The Interview', after warning that movie goers had to worry about a "9/11 style attack".
Residents living within an undisclosed area around the theater were also warned to leave the area.
NEWS BRIEF: " 'The Interview's' New York premiere cancelled after threat from 'hackers' - Online warning of 9/11 style attack", ITV News, 17 December 2014
"The New York premiere of Sony's upcoming film The Interview has been cancelled following an online threat against people who go to see the comedy, which is due to be released in the US on Christmas day."
Who would make this kind of threat, and why? Think of who the craziest people in the world today are and you would be right.
"North Korea had warned that its release would result in a 'resolute and merciless response' from the country ... The warning, written in broken English, hints at a September 11-style attack and recommends "to keep yourself distant" from the places showing the film."
Any threat by a government to create a "September 11-style attack" against theaters showing this film has to be taken seriously. At least, individual citizens might just want to wait until the movie comes out on DVD!
North Koreans have proven themselves to be ruthless and calculating. What is their complaint about this film? They believe this film puts the North Korean dictator in a bad light, especially since the movie is a biting comedy.
While denying it had anything to do with these threats, the North Korean "powerful National Defence Commission said producing the film was 'abetting a terrorist act' and 'hurting the dignity of the supreme leadership' of North Korea."
"But the country denied responsibility for the hack saying it 'might be a righteous deed of the supporters and sympathisers' of the North."
Homeland Security and American police agencies all denied that they had "any credible evidence" that such a terror attack was planned.
How much will these threats weaken the impact of this movie? Maybe it will make people so interested that sales of DVD's will go through the roof! This entire episode just might be a very clever marketing scheme aimed at enhancing DVD sales after the movie run has finished.
---
Aliens / UFO's Important Part of Staging Antichrist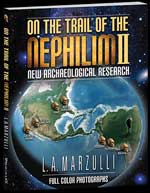 " On The Trail of the Nephilim" - Volume 2
" New Archaeological Research"
New Book by L.A. Marzulli: Free Nephilim Calendar!
Regularly $29.95, On Sale For Only $24.95
The Bible is full of strange and supernatural events. But there is none stranger than the events of the sixth chapter of the Book of Genesis. Theologians have speculated and debated this bizarre passage of Scripture for thousands of years and the debate rages on today hotter than ever! Best-selling author, L.A. Marzulli, lies at the root of this new paradigm, challenging the status quo of historical events and suggesting a cover-up of 'gigantic' proportions.
Traveling to Paracas, Peru, and other relatively-unknown places in South America, the author began to hunt for proof of a hybrid race of beings the Bible calls the Nephilim. His search left no stone unturned public museums, private skull and skeleton collections, secret caves known only to locals, interviews with archaeologists and curators . . . what Marzulli discovered has turned the world upside down, upsetting a few Darwinian apple carts along the way. Once you have laid eyes on a gigantic Nephilim skull, your worldview may change.
God started over with eight people, wiping the corrupt 'Nephilim seed' off of planet Earth. Once a person sets their eyes on a giant skull atop an 8 or 9 foot skeleton, their worldview will change forever. http://www.cuttingedge.org/detail.cfm?ID=2661
Other Alien Bookstore Resources
---
Unique Biblical Worldview DVD's
"America: End Times Destruction Foretold"
New DVD by David Bay, Director, Cutting Edge Ministries
Only $14.99 -- Watch Dynamic Trailer
One prophecy dramatically informs us that America, specifically, will be in some degree of financial prosperity until God annihilates her in judgment, with fire, in one hour. That inspired prognostication from God is found in Revelation 18, so let us turn our attention to this most important prophecy, maybe one of the most important predictions of our End of the Age time period.
America may be the Economic Babylon of Revelation 18, as she is certainly symbolic of the widespread system of Anti-God evil that the Bible says is inherent in any Babylonian system.
Revelation 18 describes destruction by fire--God's fire--of "Babylon the Great"
You will never look at news the same way again!
One Hour -- http://www.cuttingedge.org/detail.cfm?ID=2653
---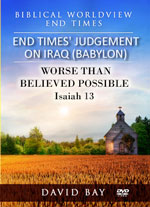 "End Times' Judgment On Iraq (Babylon) Worse Than Believed Possible - Isaiah 13"
Iraq -- Ancient Babylon -- is nearing the End Times' final annihilating judgment just as God foretold 2,700 years ago.
The clock of death continues to tick, and soon, Iraq will be history's first 'Dead Nation', a place where no person or animal can possibly live. Mighty Babylon is clearly succumbing to God's inexorable judgment -- and Skull & Bones George Bush drove the prophetic stake through the heart of the ancient nation of Nimrod! http://www.cuttingedge.org/detail.cfm?ID=2641
---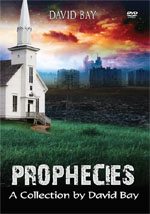 "Prophecies Churches Are Ignoring"
DVD Combo Set by David Bay - Volume 1
Reg $89.94, Only $39.94 Get Details
Why are so many pastors so reluctant to teach prophecy?
Cutting Edge Director, David Bay, teaches six hard-hitting lessons on six unique End Times instances where events are fulfilling prophecy, but no one is reporting it. Six hot topics on three discs
---
---
Headline News Articles
How Can The Illuminati Destabilize Saudi Arabia In Accordance With The 'Pentagon's New Map' Strategy (2001) ?
How can Saudi Arabia be overthrown without the landing 'boots on the ground' and planes screaming through the air, for such overt military action would cause ripples which can destroy the world economy?
Sick and Tired of All This 'Sky Is Falling' News?!
Chicken Little News Media always takes a news story to the absolute maximum, even though the news hardly ever warrants such an evil report. News is designed to be bad and to discourage as many people every single day as possible! You can avoid being such a casualty of the news.
Global Genocidal War Against Muslims Continues!
The Illuminati 'Blood In The Streets' Strategy Against Muslims Is Bearing The Evil Fruit The Elite Planned In The First Place
Enraged enemies are easily neutralized and manipulated by superior power and strategy. From October, 2001, when America led forces into Afghanistan, to March, 2003, when America led forces into Iraq, to ISIS of today, the Global Elite carry out their 'Silent War' designed to annihilate all Muslims.
But, now the time has arrived for the Elite to provoke exceedingly hot hatred amongst Western citizens against Islam, a hatred which will allow them to annihilate all Muslims.
Your faithful support enables us to keep Cutting Edge free for everyone else. Our readers have always loved the indepth correct news analysis found in our "Headline News Analysis".
If you want only to make a donation rather than subscribe to Headline News, simply click on the 'Donation Button' shown to the left and complete the simple form.

---