News Alert & Bookstore Bulletin

Monday, November 14, 2011

Customer Service 1-800-451-8211

Scheduled News Alerts/Newsletters

Mon. 11am - Alert

Thurs. 6pm - Alert
Double-Disc DVD Sale Only $9.99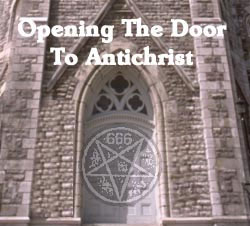 "New World Order Religion: The Great Global Apostate Church"
Regularly $29.99, Now Only $9.99
3 1/3 hours long, 2-DVD Set
DVD by Dave Wegener
Unity of, and tolerance for, ALL religions of the earth, from Roman Catholics to Muslims, to New Age, to Shamans and Witchdoctors, is clearly the trend we see today as the world rushes to Antichrist and his False Prophet. See revealing film clips, quotes, and footage of world-renowned prominent religious leaders and understand the false "gospel" they teach. You will hear prominent Christian leaders state false doctrine from their own lips that you would never believe had you not seen them speak, especially Billy Graham!
These leaders' false teachings are fulfilling Matthew 24:24 - "For there shall arise .... false prophets... if it were possible, they shall deceive the very elect [Matt 24:24]
"... that day will not come except the apostasy comes first (unless the predicted great falling away of those who have professed to be Christians has come)..." [2 Thess 2:1-3]
"The Shocker: 12 of the Most Shocking Subjects of These Last Years"
Regularly $29.99, Now Only $9.99
DVD by Dave Wegener
Most requested DVD of all of Dave Wegener's DVD ! A 2-DVD Set.
Through film and news clips, Wegener shows the 12 most shocking subjects to cross his desk in the last few years. Just when you think you have seen, or heard it all, this DVD will show just how very wierd this world has gotten.
Subjects include UFO's, Masons, Executive Orders, MJTF, high-technology, concentration camps, the silence of the church, abortion, and more. A must see.
2 hours, 30 minutes of instruction

"A Great and Terrible Deception"
Regularly $29.99, Now Only $9.99
3 1/3 hours long, 2-DVD Set
DVD by Dave Wegener
View this truth about our terrible deception before the truth is totally censored. Subjects include how we are being lied to about: World Trade Center "Bombing", 9/11 attacks, George W. Bush, Mark of the Beast technology, Columbine High School massacre, JFK Assassination, Oklahoma City bombing, and the incredibly deep and wide spiritual deception. This may be the best in his entire series. Great video clips and news exerpts, all in full color.
---
Key Events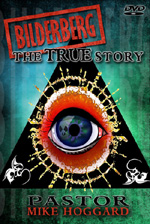 DVD
I. Just as we warned during the last term of the Bill Clinton Administration, the Federal Government has militarized local and state police forces!
Officials used the 'War On Terror' as their 'severe crisis' which allowed them to seize control and so arm police forces that they are now para-military rather than normal police forces.
NEWS BRIEF: "How the War on Terror Has Militarized the Police", The Atlantic, November 7, 2011
"Over the past 10 years, law enforcement officials have begun to look and act more and more like soldiers. Here's why we should be alarmed. At around 9:00 a.m. on May 5, 2011, officers with the Pima County, Arizona, Sheriff's Department's Special Weapons and Tactics (S.W.A.T.) team surrounded the home of 26-year-old José Guerena, a former U.S. Marine and veteran of two tours of duty in Iraq, to serve a search warrant for narcotics. As the officers approached, Guerena lay sleeping in his bedroom after working the graveyard shift at a local mine. When his wife Vanessa woke him up, screaming that she had seen a man outside the window pointing a gun at her, Guerena grabbed his AR-15 rifle, instructed Vanessa to hide in the closet with their four-year old son, and left the bedroom to investigate."
"Within moments, and without Guerena firing a shot--or even switching his rifle off of 'safety'--he lay dying, his body riddled with 60 bullets. A subsequent investigation revealed that the initial shot that prompted the S.W.A.T. team barrage came from a S.W.A.T. team gun, not Guerena's. Guerena, reports later revealed, had no criminal record, and no narcotics were found at his home."
In addition to arming police forces with incredible firepower, the Federal Government has also trained them to shoot first and ask questions later. Can you imagine that, without receiving fire from the victim, these police fired so many times that they actually hit him 60 times? How many rounds did they fire off? If they hit a body hidden inside the house that many times, they must have fired hundreds of rounds of ammunition.
These are the actions of a dictatorship. But, of course, a dictatorship is what the secret societies like the Bilderbergers are planning once the world moves into the New World Order.
Now, let us return to our featured article.
DVD
"Sadly, the Guerenas are not alone; in recent years we have witnessed a proliferation in incidents of excessive, military-style force by police S.W.A.T. teams, which often make national headlines due to their sheer brutality. Why has it become routine for police departments to deploy black-garbed, body-armored S.W.A.T. teams for routine domestic police work? "
The answer is that the Federal Government has taken full advantage of the domestic terror produced by the attacks of 9/11. Officials up and down the Federal Government have forced changes in the guise of protecting us from terrorism that they would never be able to make otherwise.
But, of course, this is the essence of the "Dialectic Struggle" tactic: create a crisis and then step in with your solution.
I am amazed at the tremendous mileage the Government has gotten from the attacks of 9/11, as officials from Bush to Obama have been able to get tough dictatorial laws passed by Congress. History will record 9/11/2001 as the true "Day of Infamy", the first day of the end of America's Constitutionally guaranteed freedoms.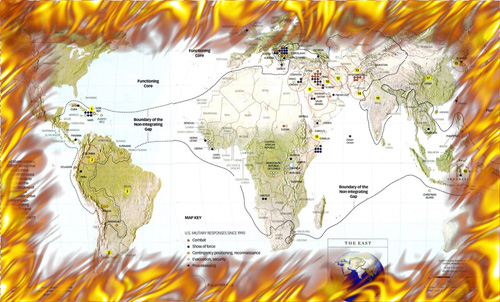 II. Syria seems to be the next entrenched military dictatorship to be overthrown through the "Arab Uprising".
Supernation #7 of the Club of Rome 10-nation Plan is being formed. Prophecy is being fulfilled.
NEWS BRIEF: "Is this the next U.S.-NATO armed action? Surprise move seen as step toward military campaign", World Net Daily, November 12, 2011
"In a surprise step that could precipitate a future U.S.-NATO military campaign, the Arab League today suspended Syria and called on its army to stop killing civilians. The League announced it will impose economic and political sanctions on Syria's government and has appealed to member states to withdraw their ambassadors."
If you think that this campaign sounds a lot like the Libyan war, you are absolutely correct. The Libyan diplomatic / military campaign may be the "template" of future wars against entrenched dictatorships. Remember, dictators who have been in power a very long time resist surrendering their national sovereignty so that their country can be melded into a regional government. Therefore, according to the strategy known as "The Pentagon's New Map", these recalcitrant dictators will be overthrown by an outside force using the excuse of protecting national dissidents.
Let us return to our featured article.
"Arab League diplomats, speaking to the Associated Press on condition of anonymity, said that if Syria does not adhere to its demands for immediate reform, the organization will work to unify Syrian opposition groups into a coalition similar to that of Libya's National Transitional Council. A next step, the diplomats said, would be to recognize the opposition as the sole representative of the Syrian people in a move that would symbolically isolate the regime of Syrian President Bashar al-Assad. Those moves mimic the diplomatic initiatives taken to isolate Muammar Gadhafi's regime before the NATO campaign in Libya."
Could an outside Western force attack Syria like they attacked Libya? Yes, such an attack is possible.
But, Syria is right next door to Israel. It is very possible that an attack on Syria might spill over into Israel. If Syria attacks Israel in retaliation for Western forces attacking her, a very important End Times prophecy might very well be fulfilled.
"The burden of Damascus. Behold, Damascus is taken away from being a city, and it shall be a ruinous heap." (Isaiah 17:1)
This prophecy has never been fulfilled, for Damascus is the longest continuously occupied city in world history. When Israel retaliates from an attack on Syria, and she will, Damascus could be gone in an instant!
Watch and be alert, for End of the Age prophecy is being fulfilled in your Daily News!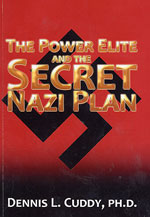 III. The Nazi Wolf is back!
The ugly head of Eugenics, the practice of murdering "undesirable" human beings who do not possess "life worthy of life", is gaining strength because of scientific advancement.
NEWS BRIEF: "How Much Eugenics Are We Willing to Tolerate?", by Ted Mann, The Atlantic Wire, reprinted in Yahoo News, November 13, 2011
"A new prenatal test for Down Syndrome arrives, and with it, the possible end of the condition. But do we have the stomach for it? The new test, from the San Diego firm Sequenom, is far safer for pregnant women than previously existing tests, which could cause miscarriage, the New York Post reports. But the ability to screen for Down Syndrome easily will also likely lead to far more frequent abortions in cases where the syndrome is detected. The debate becomes: how far down the road toward eugenics is the society willing to go to eradicate Down Syndrome, or other birth defects?"
The Nazi "Bio-medical Vision" of killing undesirable people is the force behind this current "Eugenics" movement. As Robert Jay Lifton recounts in his book, "The Nazi Doctors", Adolf Hitler was able to use the German Eugenics program to directly lead to his "Final Solution" campaign of genocide, an effort of Eugenics which eventually murdered 18 million Jews and "other undesirables"!
Already, the attitudes of women are lining up in favor of killing that baby diagnosed with Down Syndrome.
"The safer prenatal screenings will likely mean more women will be tested, and the number of women carrying babies with Down syndrome who terminate their pregnancies could increase, if not skyrocket. Today, 92% of mothers who get a definitive diagnosis of Down choose to abort, surveys show. "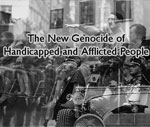 Truly, the Nazi Wolf is back!
If you or one of your loved ones falls into the "undesirable" category, your life is increasingly at risk. Listen to the testimony of Dr. Wolfensberger, who is a Holocaust survivor.
"Who were some of these 'devalued' groups?
1) Handicapped in any way, mentally, emotionally, physically
2) Criminals, especially deviant ones
3) The very elderly, especially those who are no longer able to pay for the cost of maintaining their life
4) The very young, especially those from "devalued" groups. Abortion and Infanticide were regularly practiced in Nazi Germany
5) Derelicts, people of the streets
6) Abandoned deinstitutionalized people
7) Severely and chronically ill people
8) Terminally ill people
9) Anyone who has one more of the above, in combination (Pages 33-34)
10) People who do not fit the National Ideal in terms of race or religion.
Jews in Nazi Germany certainly fit this category. Today, in the New Age, the Jew is replaced by anyone who 'cannot accept the claims of the Christ'. New World Order leaders single out Christians, Jews, and Moslems, none of which can accept the 'Polytheistic' religion of the Christ.
Professor Wolfensberger then described the many ways in which the Deathmaking of devalued people could be disguised by someone in the medical community. The many ways boiled down to a misuse of medical technology or medicine in such a way as to cause death, a death that could be attributed to something else. (Pages 35-49)
Then, he drops the atomic bomb on this issue. He says, that in America today, "In hospitals (even those run by religious bodies), mentally retarded .. people with other handicaps, and elderly people are commonly denied relatively elementary life supports such as antibiotics, basic resuscitation, the simplest medical procedure, or even food and water. In fact, the likelihood is relatively high that persons afflicted with multiple devalued conditions will not leave a hospital alive ... In many locales in North America, it is dangerous to admit to a typical general hospital a moderately retarded person who is above the age of sixty ... Often, the only way to assure the safety of such afflicted persons in hospitals to place at their bed a twenty-four [hour] guard ..." (Pages 60-63)
Are you willing to stay at a hospital with a loved one who falls into one of these categories, to ensure they are not killed by a misuse of medical technology?
---
Value-Priced DVD's Still Now Only $4.99
Value-Priced DVD's Now Only $4.99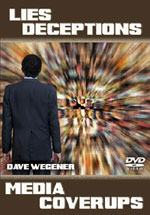 "Lies, Deceptions, & Media Coverup"
Regularly $24.99, Now Only $4.99
The Mass Media has so many tricks up its sleeve in its attempt to deceive the citizenry so that the government -- whether Democrat or Republican -- can lead them down the path to the dictatorial New World Order.
This DVD examines a particular moment in history -- the Bill Clinton Presidency - - to demonstrate how these Media tricks continually deceive the undiscerning. Media used the same tricks during the Bush years and is now using them during the Obama Administration.
Multi-media presentation with so many actual TV clips which document every situation, 2 1/2 hours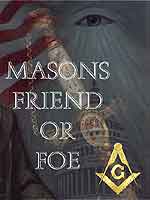 "Masons: Friend or Foe?" DVD
Regularly $19.99, On Sale Only $4.99
Many of our leaders have sworn allegiance to a Masonic Order of one type of another. Our current election features two brothers in a Masonically- based secret society called "Skull & Bones". ]
What are these leaders pledging their allegiance to and how deeply entrenched are their goals to America today? Since Freemasonry has attempted so strenuously to claim that they are just a good old boy fraternity that does good works and has a good time, most Americans would be shocked to learn the bitter truth behind that facade.
2 hours, 40 minutes of instruction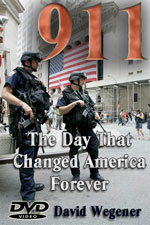 "9/11 -- The Day That Changed America Forever"
Unbelievable Video Clips, Damaging Revelations - DVD by Dave Wegener
Regularly $19.95, On Sale $4.99
Unbelievable video clips show the true picture of what really happened during the 9/11 attacks. You will see who planned the attack, who carried it out, and how the government is suppressing information. You will see what caused both World Trade Center towers to collapse; you will understand how WTC Building #7 came down. You will see evidence that United Flight 93 was likely shot down. Did you know of the connection between the 9/11 attacks and the Caspian Sea Oil Pipeline?
These subjects, and many more, are covered in a 2 1/2 hour presentation!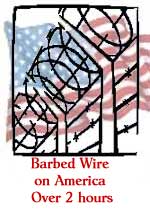 "Barbed Wire On America: God's Final Warning"
DVD by Dave Wegener
Regularly $19.99, On Sale $4.99
In great film clips, Wegener details the coming plan to institute global dictatorship. What do: Detention centers, Depopulation, Demilitarization, Foreign Troops on U.S. soil, Mother Gaia worship, Martial Law, and the Anti-terrorism bill have in common?
They are all in our immediate future, unless enough Americans wake up to what is planned for us. Great film footage, a must see for all Americans. Over 2 hours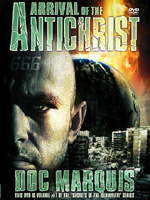 "Arrival of the Antichrist"
DVD #1 in 'Secrets of the Illuminati' Series, by Doc Marquis - 2-DVD Set, 3 1/2 Hours
Regularly $39.99, Now Only $4.99
Former Illuminist/Satanist Doc Marquis provides insight into the coming "Masonic Christ", the Antichrist, which only an insider could know
Quotes from King James Version - Watch Trailer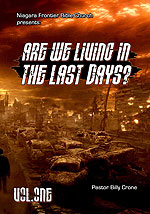 "Are We Living In The Last Days?"
DVD by Pastor Billy Crone
Regularly $19.99, Now Only $4.99
Are we living in the last days? Is the rapture of the Church imminent upon the horizon? And will this generation see the actual return of Jesus Christ? Pastor Crone compiles snippets of each one of his 14 DVD's thus far on the Book of Revelation to demonstrate how close we are to the very End of the Age.
Join us in this eye-popping provocative video study revealing how we really are living in the last days.
---
$4.99 Great Value Book
"Rebuilding The Tower of Babel"
The Dark Side of the Purpose Driven, New Paradigm Church
by Mac Dominick
Regularly $19.99, On Sale $4.99
Did you know that Rick Warren used the infamous Tower of Babel as his major symbol of his 2004 "40 Days of Community" program? For 2000 years, Christian preachers and teachers have properly understood that the "Tower of Babel" was man's supreme early effort to build a global government, economy and religion in direct opposition to the God of the Bible. The Tower of Babel was dedicated to the many gods of the Babylonian Religion, but the upper-most statute was to be the god, "Bel-Merodach"!
Yet, Rick Warren used this symbol to represent his goal for his agenda to build a global community of churches!
Price Good Through Midnight, Monday, 11/7/2011
---
New Bookstore Items

"IndoctriNation DVD"
"Public Schools Contributing To The Decline of Christianity in America"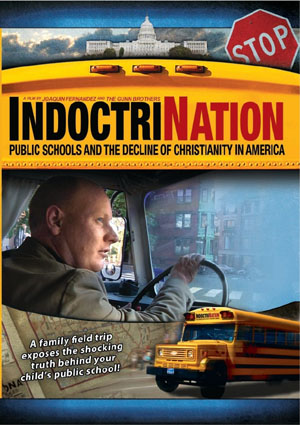 Over the past 100 years, public school curricula has systematically been changed to the point where, today, Christianity is completely banished in most public schools in America.
This DVD explores the origins of the American education system, the effects of public schools on the Christian family, and the turning of the hearts of parents to their children through home education.
You should be shocked at the revelations of this video. One expert witness says that parents do not realize the extent to which public school curricula is stealing their children's minds because the child's body is left with the parents!
Incredible facts will persuade you to take your children out of public schools no matter what the cost. We all have to answer Jesus on Rewards Day as to how we have protected the precious souls of our children.
Available October 19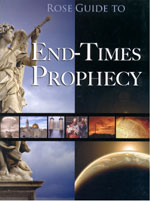 "Guide To End Times Prophecies"

Visuals, Charts,and More Aids! Book
The Rose Guide to End Time Prophecy is an easy-to-understand overview. It helps you go through the key portions of Scripture and explains different ways that Christians have interpreted them. Simple charts and illustrations help you see the whole picture.
This book includes: 1)Book of Revelation — four ways Christians interpret it. 2)Book of Daniel — the statues, beasts, goats, and the 70 weeks. And three ways to interpret the 70 weeks 3) Four main Christian views of the end times: Pre-Mil, Post-Mill, A-Mill and Historical Pre-Mill. 4) Terms in the Book of Revelation: the Beasts, 666, Millennium, Antichrist, Armageddon, and Tribulation. 5) A Dispensational time line chart compared with two other Christian views of God's work with Israel 6) And so many more interesting and revealing prophetic subjects
This book will give you confidence as you look at the Bible and at events in today's newspapers. You will be better informed and will have a Christ-centered, biblically based view of Jesus' second coming.
364-page book is full-color - Only $19.99!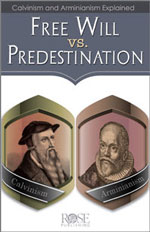 "Free Will vs Predestination Pamphlet"

Do people have free will or does God predestine them to be saved? If God elects us, is there any reason to spread the Gospel? Can a person lose his salvation? This easy-to-understand pamphlet compares the teachings of Arminianism with Calvinism and gives the key Bible verses you need to understand this important topic.
The Free Will vs. Predestination pamphlet provides a side-by-side comparison of Arminianism and Calvinism on: 1) Free Will and Total Inability 2) Atonement 3) Grace 4) Security of the Believer
This new Free Will vs. Predestination pamphlet will change your life, as: 1) It provides comfort by showing where Free Will vs. Predestination views agree 2) It helps Christians develop an appreciation and respect for each other's beliefs 3) It presents key Bible verses so you can see what Scripture says and compare different passages.
Pamphlet contains colorful photos and illustrations. 10-point type makes it easy to read. Size 8.5" x 5.5", but unfolds to 33" wide. Folds inside a Study Bible
Will enrich and mature your Biblical understanding
---
Popular New Book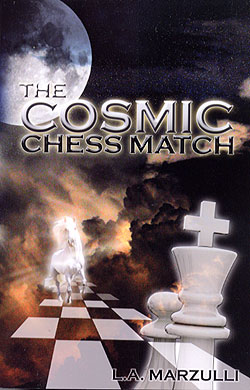 "The Great Cosmic Chess Match"
Regularly $15.95
New Book by L.A. Marzulla
What will really happen in 2012? Who is right? The Bible, Edgar Cayce, Hopi Indians, Cherokee Indians, or Nostradamus? Do all roads lead to Heaven?
Why are our children listening to music calling for them to have sex with aliens? Why is Lady Gaga dancing with the dead? Why are popular bands naming themselves after the 'Fallen Ones' of Lucifer's kingdom?
Why are we seeing riots break out all over the world? Do they have something to do with the tough economic conditions of today?
L.A. Marzulla argues that we are in the final throes of a spiritual cosmic chess match which has been going on for millennia. Thank God He will be victorious and that His kingdom will be established forever and forever.
Spiritual Warfare originating in Heaven is raging powerfully on Earth. We can see its climax on the horizon!
335 pages
Other titles from L.A. Marzulla:
"The Watchers: UFO's Are Not Going Away" DVD
"The Watchers 2: Signs In The Heavens and the Earth" DVD
To Better Understand December 21, 2012

"The Illuminati's Plan For 2012 And Beyond" DVD by Former Satanist, Doc Marquis
"Paradigm Shift: The Illuminati's Plan For 2012 And Beyond", New DVD by Doc Marquis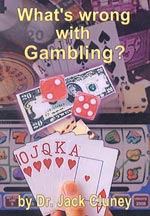 What's Wrong With Gambling? - DVD - by Dr. Jack Cluney

Did you know that Gambling opens the door of your soul to demonic oppression/possession? This spiritual warfare reality renders anyone participating in this evil really vulnerable to demonic power in their life
For the last 20 years Dr. Cluney has been investigating and treating problems relating to Gambling, Occult, and addictions. He has been a Board member for the Illinois Churches in Action on Alcohol and Additions Problems. Dr. Cluney has also been a Trained Psychologist for the past 12 years. In this presentation, Dr. Cluney exposes the hidden dangers of gambling and how it relates and can lead to the Occults and Satanism!
2 hours, 40 minutes
---
New Headline News Articles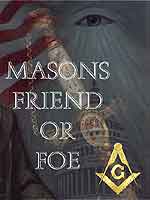 In their own words!
"Unperfected Masons "deserve to be mislead"!
"... all liars shall have their part in the lake which burneth with fire and brimstone..." (Rev 21:8) -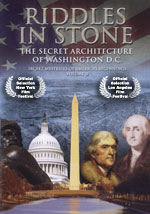 "Should Christians Insist On Tearing Down The Washington Monument?"
Even though the Washington Monument is the most disgusting symbol in all Satanism, Americans have allowed it to be honored as the most important symbol of this country! Do you know enough to be scared?
http://www.cuttingedge.org/news/n2459.cfm
When Antichrist Steps On To The World Stage. How Will People See Through His Deception?
To misstep in identifying Antichrist could cause you to be cast into Hell for eternity!
Halloween - The Most Important Holiday During The Coming New World Order
As Americans all across this land celebrate another Halloween, we need to examine this celebrated day in light of the coming Satanic New World Order. Once you read this article, you will never look at Halloween the same way again. Guaranteed!!
---
New Book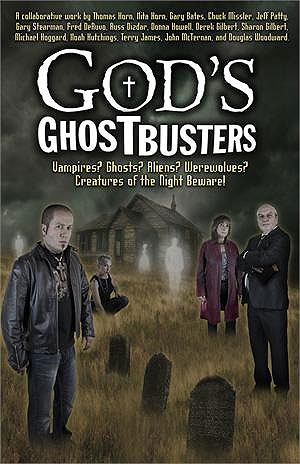 "God's Ghostbusters"
"Vampires? Ghosts? Demon Possession. Creatures of the Night Beware"
New Book by Tom Horn, Pastor Hoggard, Dr. Noah Hutchings, Chuck Missler, Dr. Gary Stearman, and More
Introductory Sale: Regularly $16.99, On Sale $13.99 - You Save $3.00
Recently some 300 exorcists flocked to Poland for a week-long congress to examine the current fashion for vampirism the world-over and the apparent connection between this fascination and a surge in demonic possession.
The world is experiencing an explosion of ancient occultism combined with wicked fascination for ghosts and all things paranormal. In the United States alone, there are now more than two hundred thousand registered witches and as many as 8 million unregistered practitioners of "the craft." On college and high school campuses, vampires, werewolves, and other "creatures of the night" are esteemed as objects of desire and idolized by young men and women who view them as cult icons of envious mystical power.
Church goers are enchanted by the darkness as well. An April 13, 2011 article "Mysticism Infecting Nazarene Beliefs" was preceded only a few days before by a Telegraph article describing how a "surge in Satanism" inside the church has sparked a 'rise in demand for exorcists' within traditional religious settings.
Why is this happening now? God's Ghostbusters provides shocking answers http://www.cuttingedge.org/detail.cfm?ID=2368
---
'2012 & Beyond: Combination Offer'
Saves You $30.00!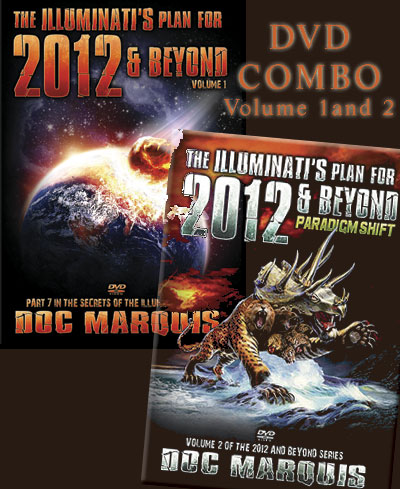 '2012 & Beyond: Combination Offer'
Regularly $79.88 If You Buy Them Separately
Now Only $49.88
This world may, indeed, suffer the greatest calamity in history, but this catastrophe will NOT be any of the proposed doomsday scenario for December 21, 2012, offered by the Mass Media.
This DVD series examines many of the Mass Media scenarios and then shows how each of them simply will not occur.
What may occur, however, is a demonic plan revealed only by the Black Magick Secret Society, The House of Theosophy. This disaster from the Abyss is called the 'Paradigm Shift Producing The Universal Mind'.
Doc Marquis correctly identifies it as a global demonic possession of all unsaved people!
We also examine the possibility that God might send His 'strong delusion' (2 Thess 2:11) This DVD closes with a dramatic appeal for genuine Christians to aggressively reach out to sow Gospel Seed to the unsaved people in their lives, before this 'strong delusion' hits with full force.
This combination offer contains 4 DVD's and has nearly 7 hours of teaching. A Plan of Salvation is offered at the very end of both DVD sets. http://www.cuttingedge.org/detail.cfm?ID=2367
Watch Trailer For Volume 2, Paradigm Shift
---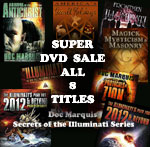 "Combo Offer DVD: Secrets of the Illuminati Series"
All Eight Titles by Doc Marquis, 15 DVDs, , Save $110
Each of these unique DVD's provides information on a part of the Illuminati Plan which only a former Satanist / Illuminati would know. Furthermore, much of the information Doc Marquis provides is the 'Oral Plan', which is the parts of the plan to produce Antichrist which is so evil that it is never written down.
'Paradigm Shift: 2012 & Beyond, Volume 2', reveals more important Mass Media expectations as to what may happen on 12/21/2012 and then reveals that the Paradigm Shift is intended to be a global mass demon possession which shall produce the Universal Mind in every unsaved person on Earth. Is this the time of the prophesied 'Strong Delusion'? http://www.cuttingedge.org/detail.cfm?ID=2333
---
Be sure to visit our Face Book page
and like us so we can keep you updated
and you can share us with your friends.

---
Aliens, Sons of God & Genesis 6

NEW DVD - The Ancient Book of Enoch: The First Book Ever Written
by J. R. Church & Gary Stearman
Order now
The Book of Enoch is a treasure, perhaps hidden away just for these last days. Many know of it but few know of its contents. Can this ancient text be trusted? Is it credible? In this 6-hour DVD series, J. R. Church and Gary Stearman take you on a comprehensive, cover-to-cover tour of this amazing book. You will learn about the fallen angels who entered Earth through a "stargate," located on the peak of Mt. Hermon, where they swore an oath to complete their corrupting work among men. Enoch enters a flying house and journeys to heaven, shell and all around the world! His descriptions are absolutely breathtaking in their realism; he literally travels through time!
Although never placed in the canon of Scripture, it has long been held, by both Jews and Gentiles alike, to be an authentic and valuable work. J. R. Church was always fascinated, but frustrated, that so little credible research had been done on it. He wanted to compare the writings of Enoch to the Bible and searched in vain for a usable commentary. So he wrote his own! The results of his lengthy research and study are on these four amazingly informative DVD's.
---
Declaring Truth About Mormonism

"Mormonism's Temple of Doom - 2012 Election Alert"

New 2-DVD Set by Bill Schnoebelen

Dynamic Trailer - What's Under That Dome?

Schnoebelen was told by his Coven Master that, if he ever got into trouble, he was to join the Mormon Church because it was 'created by Witches for Witches'! But, in the past 50 years, the Mormon (LDS) Church has managed to grow from a small fringe cult to a major world religion of considerable respectability. Mormons like Mitt Romney and Glenn Beck have achieved amazing followings and many Americans have come to believe that Mormons are just another Christian denomination with fine, conservative, family-based values.

However, beneath the sweet surface of LDS Public Relations, there lurks one of the most dark and twisted religions to emerge in American history. You will discover that, just as Mormonism is not Christian, the Mormon Family is not the same as the Christian Family.

We include a section warning genuine Christians not to support a Mormon for President, providing critical Scriptural references. Evangelical leaders are already urging Christians to support a Mormon for President. http://www.cuttingedge.org/detail.cfm?ID=2297




---

Call us for Customer Service at 800-451-8211

Subscription Promotion

Cutting Edge cannot continue unless we keep a certain level of Yearly Subscriptions and so once or twice a year we run a special giveaway subscription offer. Please reach out at this most difficult time to help support Cutting Edge Ministries. We are reaching 120,000 people a year with the Gospel in five languages so your subscription will enable that wonderful spiritual eternal fruit to continue.

One Year Subscription - Choose 1 FREE Item

Two Year Subscription - Choose 2 FREE Items

Three Year Subscription - Choose 3 FREE Items

Four Year Subscription - Choose 4 FREE Items

Click here to subscribe or just check out the gift options:

---
As always we ask you to pray daily for this ministry.
Be sure to visit the Sale items and Special offers sections where you will find 28 Special offers and 121 items on Sale.
David Bay, Director, Cutting Edge Ministries
1792 South Lake Drive, Ste. 90 PMB 300, Lexington, SC 29073

800-451-8211