One commentary offered such great insight into today's America that I simply must report it here: "Since they didn't bother to acknowledge God, God quit bothering them and let them run loose. And then all hell broke loose: rampant evil, grabbing and grasping, vicious backstabbing. They made life hell on earth with their envy, wanton killing, bickering, and cheating. Look at them: mean-spirited, venomous, fork-tongued God-bashers. Bullies, swaggerers, insufferable windbags! They keep inventing new ways of wrecking lives. They ditch their parents when they get in the way. Stupid, slimy, cruel, cold-blooded. And it's not as if they don't know better. They know perfectly well they're spitting in God's face. And they don't care—worse, they hand out prizes to those who do the worst things best!" (Message Bible Commentary, Romans 1:28)
Read this paragraph carefully with America's sins in mind and you will agree: America is Sodom!
2. Taiwan has declared that she is already an Independent, Sovereign Nation.
NEWS BRIEF: "Taiwan already independent, says VP Lai: "Has no need to declare its independence", Taipei Times, Jan 19, 2023
"Taiwan is already a sovereign and independent nation and therefore has no need to declare its independence, Vice President William Lai said at his swearing in as Democratic Progressive Party (DPP) chairman in Taipei yesterday."
"Lai, who is regarded as the frontrunner to secure the DPP's nomination for next year's presidential election, made the comment after being asked to clarify his cross-strait policy. Last month, he said it was to promote peace while protecting Taiwan."
China has always warned that any proclamation asserting that Taiwan is a "sovereign and independent nation" will be a red line crossed which will immediately prompt an attack.
What the Vice President is saying is that Taiwan has already crossed that red line, and China was none the wiser. Taiwan became the nation China has always opposed, passing right under the Chinese nose!
Therefore, it is unnecessary to make a special independence announcement! China has just lost her major 'Red Line'!
3. Sending Ukraine massive stocks of our ammunition is depleting our ability to react to the outbreak of war elsewhere.
NEWS BRIEF: "Ukraine burning through critical ammunition far faster than the US can replenish its inventory", The Washington Examiner. January 13, 2023
"THE COMING AMMUNITION GAP: A new analysis from the Center for Strategic and International Studies is sounding the alarm about the length of time it will take to rebuild America's munitions supply, substantially depleted by constant arms shipments to Ukraine.
Could take up to eighteen (18) years to replenish our ammunition supply!
"Because of the limited capacity of the defense industrial base, which has been largely scaled to a peacetime production rate, the estimated time to replace the thousands (and in the case of artillery shells over a million) of key weapons systems and munitions ranges from a low of 2.5 years for HIMARS to 18 years for Stinger shoulder-fired anti-aircraft missiles ..."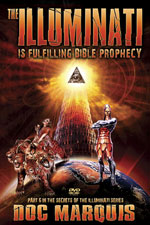 NEWS BRIEF: "Is America Running Out of Ammo to Send to Ukraine?", These Last Days News - January 16, 2023
"Ukraine is burning through ammunition for 155mm howitzers quickly and it is leaving the United States in a bind ... This calls into question whether the Americans could fight another war against an adversary such as China without running out of ammunition."
We have been sounding this warning for the better part of this past year; this scenario is the only one which makes sense of this nonsensical invasion of Ukraine. Basically, we see events playing out in two stages:
1) Russia invades Ukraine with enough force and a strategy which calls for an muddling campaign that produces victory for neither Russia nor Ukraine
Russia then pauses and wait as Western governments pour expensive advanced weapons into Ukraine
2) China waits to see this massive transfer occur, knowing that much more is being shipped from our armories than can be resupplied
At the moment when Russia and China believe our inventories of ammunition -- from bullets to artillery shells to field missiles -- are now defunct, both countries will attack, using the most advanced weaponry and tactical nuclear weapons.
Drawing down our weapons' supply depot can thus be seen as the #1 reason for this strategy.
America is even stripping our stocks based now in Israel.
NEWS BRIEF: "US Drains Emergency Weapons Stockpile in Israel to Arm Ukraine Against Russia", The Jewish Press, Jan 18, 2023
"The US is tapping into its ammunition storage in Israel to boost Ukraine's stockpile of artillery shells in its year-long war against the Russian invasion ... American military equipment worth more than a billion dollars is stored in Israel, for use by US forces in the Middle East in emergencies, so they won't rely on transferring it from the US. "
4. Iran (Ancient Persia) continues to draw closer to Russia (Magog, the land of Gog).
Iran is now making drones for the Russians to use against Ukraine.
NEWS BRIEF: "Iran Sending Hezbollah Terrorists to Ukraine to Assist Russia with Drone Attacks", The Jewish Press, January 16, 2023
Iran is reportedly planning on sending Hezbollah fighters to Ukraine to aid the Russians in operating Iranian-made drones. A source associated with the Syrian opposition reports that Iran is planning on sending 150 Hezbollah militants currently stationed in Syria to Ukraine to assist the Russians in operating the Iranian-made drones."
This current rapprochement flows both ways.
NEWS BRIEF: "Russia to Supply Iran with Advanced Sukhoi-35 Fighter Jets as Early as This Spring", The Jewish Press, Jan 15, 2023
"Shahriar Heidari, a member of the National Security Council in Iran, announced in a press interview today that Russia will provide Iran with fourth-generation Sukhoi-35 fighter jets as early as the Persian New Year (March 21). Additionally, Russia reportedly plans to also supply Iran with helicopters, tanks, and defense systems."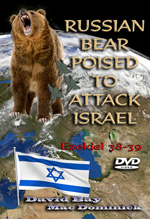 Can you see how the Holy Spirit has already put its hooks into the Russian Bear in the midst of its attack on Ukraine and is pulling her steadily toward Israel? Listen to the prophecy:
"I will turn thee back, and put hooks into thy jaws, and I will bring thee forth, and all thine army, horses and horsemen, all of them clothed with all sorts of armour, even a great company with bucklers and shields, all of them handling swords:" (Ezekiel 38:4, KJV)
As Russian leaders start to move forces to assemble for an attack against Israel, the Holy Spirit will do so in such a way that Russian leaders will believe the idea was all theirs!
5. Some Ukrainian refugees are returning to Ukraine for medical treatment not available in the "Worker's Paradise" England!
NEWS BRIEF: "Ukrainian Refugees Go Home for Healthcare They Can't Get From U.K.'s Socialist System", The New American, January 18, 2023
"The United Kingdom's socialist healthcare system is so bad that Ukrainian refugees are returning to their war-torn homeland for medical treatment. "Due [to] the NHS [National Health Service] pressures and long waiting lists for procedures, Ukrainians living with families across the UK are taking the perilous trip back into a war zone where they are treated by doctors immediately despite Russian bombardments of their towns and cities,"
Remember, the United Kingdom health care system is the kind of system planned for America by Democrat / RINO politicians!
6. A key scientists sounds the COVID alarm:
"Withdraw COVID shots 'immediately' "!
NEWS BRIEF: "Key Scientist Sounds Alarm: Withdraw COVID shots 'immediately', Summit News, 18 January 2023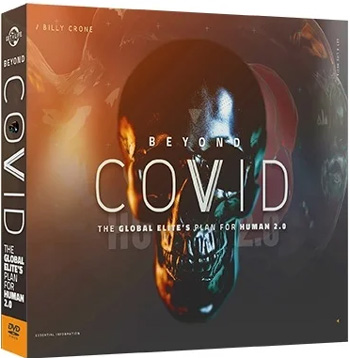 "Dr. Richard Ennos, a retired Professor of Evolutionary Biology at Edinburgh University, has undertaken a thorough analysis of the U.K.'s COVID-19 'Yellow Card' vaccine adverse event data and found it indicates "unequivocal safety signals" for adverse reactions caused by the Pfizer and Moderna vaccines affecting the blood, the heart and female reproduction. He concludes that: "There can be no question that the mRNA vaccines should be withdrawn with immediate effect."
If you are a Born Again Christian who mistakenly took the vaccine jab, fall on your knees immediately and ask for God's protection over diseases: