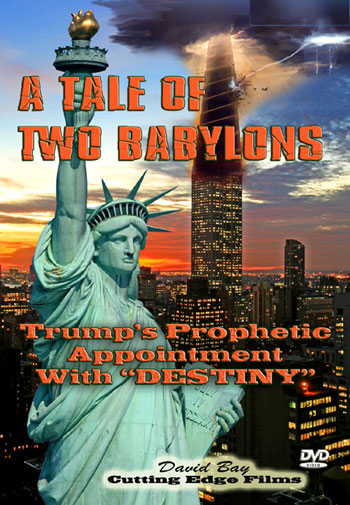 DVD
1. Joe Biden's plan to rid America of Fossil Fuels could kill 160,000 jobs in Michigan alone!
NEWS BRIEF: "Biden's Energy Policies Could Kill 160,000 Michigan Jobs, Decimate Auto Manufacturing," Breitbart News, 28 Oct 2020
"Democratic nominee Joe Biden's energy policies could have a devastating impact on Michigan that could potentially destroy 160,000 energy sector jobs, decimate the auto industry, impede manufacturing operations, increase home heating expenses, and create California-style rolling blackouts ..."
Biden's bold statement during Debate #2 that he will eliminate Fossil Fuel Industry should single-handedly doom his campaign in much the same manner as President Clinton's reminder ,during the campaign in 1992 that Bush had promised he would not raise taxes.
"Read my lips, I will not raise taxes" the elder Bush intoned.
But, he did raise taxes and that act ultimately gave William Clinton the victory in 1992.
2. President Trump warned that, if elected, Joe Biden would remain President for only three weeks until he triggers the 25th Amendment and brings Kamala Harris to the Oval Office!
NEWS BRIEF: "Trump Warns: Kamala Harris Could Replace Joe Biden via 25th Amendment", Breitbart News, 27 Oct 2020
"President Donald Trump warned Michigan voters Tuesday that former Vice President Joe Biden would step down, if elected, so that Sen. Kamala Harris (D-CA) would become president. 'If he gets elected, three weeks into his presidency, they'll say, 'Kamala are you ready? Let's go,'" Trump said, referring to the radical left handlers that would control a Biden presidency."
How horrified would you be if a president Harris would name AOC as Vice President?
Such a move would drive America right off a cliff and would ruin the economy, our freedoms and our prosperity.
A vote for Biden will produce a truly Leftist Harris presidency!
3. Is the Democrat emphasis on COVID-19 just a ploy to discourage in-person voting?
NEWS BRIEF: "Are Recent Reports of COVID Surges an Attempt to Suppress In-Person Voting?", American Thinker, October 26, 2020
"Back in March, the COVID mantra was "15 days to slow the spread," meaning flattening the curve. The purpose was to avoid overwhelming the medical system, as no one really knew what we were up against with the Wuhan virus ... This allowed time for the system to adapt and recalibrate to this new illness."
"This has been the course of past flu seasons and other viral pandemics. None led to shutting down economies all over the world, causing incalculable financial and social devastation to cities, states, countries, and individuals. Just when we see a light at the end of the tunnel, there is a reported surge in cases, often timed to political events."
"The second surge is now, just before the 2020 presidential election. The Atlantic, one of many left-wing mouthpieces for the Democrat party, framed it politically: "The Coronavirus surge that will define the next four years." How exactly does a viral illness define a future presidential term? Easily, if this has never been about the virus, but instead about the election."
"What if the latest surge is just another political move, an attempt to influence election, now a week away?"
"Don't be surprised to see fear pour over in-person voting ratcheted up over the next week, scaring voters into staying home, more Republican than Democrat voters. Nothing else is working for the Democrats, and they are pulling out all the stops to pull a rabbit out of the hat and salvage a losing candidate and campaign. Get out and vote as if your life depends on it. Because it does."
President Trump is the only one "Following the Science"!
NEWS BRIEF: "It's TRUMP who's embracing science on COVID", World Net Daily, Oct 27, 2020
"The Hill published an extremely partisan, anti-Trump opinion column, "Science Seeks Truth, Trump Denies It," by outside contributors. Once again they beat the drum that Trump denies "the science," but in fact it is Trump critics doing so."
"Our antennae should go up when we hear vague, foggy slogans. They say Trump should follow the science. Yet they do not identify anything that a Joe Biden or anyone else could do as president that President Trump hasn't already done."
"On Oct. 11, 2020, the WHO flip-flopped and recommended against shutdowns of societies as a way of fighting COVID-19. How do we follow "the science" without getting whip lash?"
"We are left with superstition: A virus would not infect people if Trump cared more. In fact, Trump has been a notorious germophobe for decades. Trump was mocked by the media from 2017 to 2019 for rarely shaking hands, constantly using Purell, urging people (years ago) to wash their hands and sending medics to check on people coughing on Air Force One."
4. Critical Race Theory is anti-God, anti-American and Socialist through and through!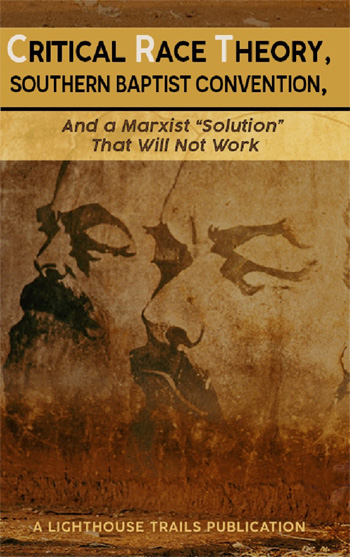 NEWS BRIEF: "Critical Race Theory is socialist, anti-God and anti-American", by Mychal Massie, World Net Daily, Oct 26, 2020
"This is the second in a multi-part view regarding my unapologetic contempt for the pernicious heterodoxy prostituted as Critical Race Theory (CRT). As I stated in Part One of this unmasking of the satanic lie of CRT, not only am I a born-again Christian; I am also an ordained minister, i.e., reverend."
"As many know, I advocate for a colorblind society. The entire premise of CRT is based upon the fallacious supposition that a colorblind society is a form of white superiority that ignores discrimination and economic inequality based upon skin color."
"I repeat that which I have oft stated: 'There can be no more despicable cabal of liars, deceivers, and Erebusic marplots than progressives; certainly not to be found on this earth. The worst are those burning in the prosaic netherworld of Lucifer's eternal biding place. … The emotional, psychological, and behavioral damage that progressives have done to blacks cannot be overstated. And just as the greatest trick Satan ever played was convincing people that he doesn't exist, these brutish Mohocks have convinced blacks they alone have their best interests in mind, contrary to all empirical evidence."
"CRT is a construct of socialism. Its factual reason for introduction is to separate us as a people. Making distinctions based upon skin color accomplishes the true work of Satan, which is to separate us from God-centric tenets foundational to America. CRT is antithetical to every biblical truth America was founded upon, and the Christian Church should know that."
"A colorblind nation views all as capable and provides for the opportunity of all to excel and provides life, liberty and pursuit of happiness for all regardless of the amount of melanin displayed."
Trump was right to issue rules against teaching Critical Race Theory!
NEWS BRIEF: "Executive Order on Combating Race and Sex Stereotyping", The White House, 9/22/2020
"By the authority vested in me as President by the Constitution and the laws of the United States of America ... in order to promote economy and efficiency in Federal contracting, to promote unity in the Federal workforce, and to combat offensive and anti-American race and sex stereotyping and scapegoating..."
"Today, however, many people are pushing a different vision of America that is grounded in hierarchies based on collective social and political identities rather than in the inherent and equal dignity of every person as an individual. This ideology is rooted in the pernicious and false belief that America is an irredeemably racist and sexist country; that some people, simply on account of their race or sex, are oppressors; and that racial and sexual identities are more important than our common status as human beings and Americans."
The REAL basis for the Critical Race Theory:
"This destructive ideology is grounded in misrepresentations of our country's history and its role in the world. Although presented as new and revolutionary, they resurrect the discredited notions of the nineteenth century's apologists for slavery who, like President Lincoln's rival Stephen A. Douglas, maintained that our government "was made on the white basis" "by white men, for the benefit of white men." Our Founding documents rejected these racialized views of America, which were soundly defeated on the blood-stained battlefields of the Civil War. Yet they are now being repackaged and sold as cutting-edge insights. They are designed to divide us and to prevent us from uniting as one people in pursuit of one common destiny for our great country."
Now, the President's order:
"Therefore, it shall be the policy of the United States not to promote race or sex stereotyping or scapegoating in the Federal workforce or in the Uniformed Services, and not to allow grant funds to be used for these purposes. In addition, Federal contractors will not be permitted to inculcate such views in their employees."
Amen and Amen!
5. In a hint of materiel prosperity in a Trump Second Term, the Third Quarter Domestice Product shot upward y 31%.
NEWS BRIEF: "U.S. GDP booms at 33.1% rate in Q3, better than expected", CNBC News, Oct 29, 2020
"Coming off the worst quarter in history, the U.S. economy grew at its fastest pace ever in the third quarter as a nation battered by an unprecedented pandemic started to put itself back together, the Commerce Department reported ... The previous post-World War II record was the 16.7% burst in the first quarter of 1950."
"Increased consumption along with sold gains in business and residential investment as well as exports fueled the third-quarter rebound ... "
The American economy has grown at a record-setting pace after the pandemic quieted down, setting course to become the unprecedented economy delivering historically high levels of prosperity -- exactly as Revelation 18:7 foretold 1,900 years ago!
And, remember that five Democrat-controlled states are still virtually shut down as they continue to over-react concerning COVID-19. Were these states opened up and commerce allowed to freely flow, this number would likely be higher than a 50% growth!
Jobless claims also fell, which is something we would expect if the economy is truly recovering.
NEWS BRIEF: "Jobless Claims Drop to 751,000, Better Than Expected", Breitbart News, 29 Oct 2020
"New claims for unemployment benefits fell to 751,000 in the week ended October 24, the Department of Labor said Thursday. That marks a decline of 40,000 from the previous week's revised level. Economists had expected around 758,000 jobless claims. The initial claims number is the lowest since March."
Listen again to the prophecy God has foretold of America just before He annihilates her in the very next verse, Revelation 18:8