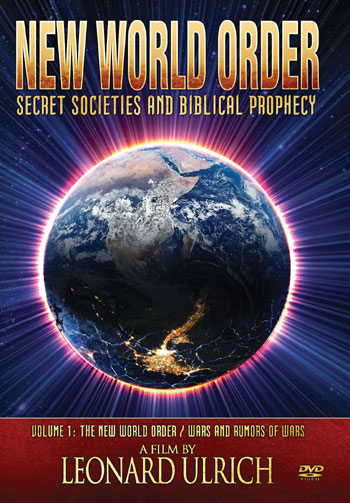 1. The scripted hotspots which are designed to be the catalyst for the World War III to produce Antichrist are suddenly heating up simultaneously.
* Middle East Oil targeting Iran's enemies
NEWS BRIEF: "Dubai Explosion Horror: 'Oil tanker' engulfed by huge flames at Jebel Ali Port", Daily Express, July 7, 2021
"A 'HUGE explosion has engulfed part of a Dubai port this evening ... The "major explosion" reportedly happened on a container ship at the Jebel Ali Port in Dubai..."
Iran has repeatedly warned moderate Arab nations like Dubai/UAE that she would destroy their ability to pump and to ship crude oil. The United Arab Emirates refused to kowtow, and indeed, signed an agreement of normalization just recently.
Click here to see the enormous fires:
NEWS BRIEF: "UAE and Israel Sign Tax Treaty", The National Law Review, June 4, 2021
"On Monday, 31 May 2021, the UAE and Israel signed a tax treaty in order to boost economic cooperation. It is expected that, following ratification later this year, the treaty will come into effect on 1 January 2022. "
"The introduction of the tax treaty will enable further influx of investment and trade between the two countries, in line with the aim to unlock economic potential in the region." (Ibid.)
How important is Dubai to the Middle East?
"Established in the 18th century as a small fishing village, the city grew rapidly in the early 21st century into a cosmopolitan metropolis with a focus on tourism and hospitality. Dubai is one of the world's most popular tourist destinations with the second most five-star hotels in the world, and the tallest building in the world, the Burj Khalifa." (Wikipedia)
However, the UAE is not only interested in entering into an economic union with Israel, but also in establishing peace with the tiny Jewish State.
NEWS BRIEF: "Abraham Accords: UAE, Bahrain and Israel sign agreement", Abraham Accords, August 13, 2020
"The Union for Reform Judaism praises the announcement of an historic peace deal that will lead to a full normalization of diplomatic relations between Israel and the United Arab Emirates. It is our sincere hope that this diplomatic breakthrough, known as the "Abraham Accords," will lead other countries in the region to follow suit and will provide an opportunity for Israel and its Palestinian neighbors to return to the negotiating table. We congratulate the Israeli, UAE, and U.S. leaders whose initiative and commitment to future generations has today borne fruit."
President Donald J. Trump was the initiator of this historic agreement.
""Thanks to the great courage of the leaders of these three countries, we take a major stride toward a future in which people of all faiths and backgrounds live together in peace and prosperity."
How historic was this agreement?
"It is the first peace agreement between an Arab state and Israel since its 1994 peace treaty with Jordan."
In the Arab world, there are only two kinds of opinions regarding Israel:
* Hardline Muslims who do not care one whit about prosperity, only caring about the destruction of Israel.
Examples of Hardline Muslims include the Palestinians, Iranians, and Yemen.
* Moderate Muslims, only desiring to make a good profit and to live comfortably
Examples of Moderates include Saudi Arabia, the UAE, Jordan, Egypt
Iran has threatened to set all the huge oil refineries on fire should war break out between Iran and Israel / Saudi "Arabia.
This kind of an individual attack, carried out by commandos, is exactly the kind of attack which could cause an expansion of the violence and death, and could start a major regional attack.
The Russians are also cooperating with the Muslims in ratcheting war tensions:
* Russian antagonism of NATO in Europe
NEWS BRIEF: "Putin Prepares For War! Russian jets practice bombing drills after HMS Defender threat", Daily Express, July 4, 2021
"RUSSIAN warplanes have practiced bombing enemy ships amid a military drill in the Black Sea ... Over 10 Russian jets took part in the exercises which simulated real combat against military grade vessels. The drills follow a threat made by Vladimir Putin earlier this week, in which the Russian president boasted he could have sunk Britain's HMS Defender."
"RIA News reported several different aircraft had taken part in the exercises, including Sukhoi Su-30SM multi-purpose fighters, Sukhoi Su-24M bombers, Sukhoi Su-34 fighter-bombers and Sukhoi Su-27 fighter jets."
Putin then dramatically escalated tensions by deploying nuclear submarines.
NEWS BRIEF: "Putin flexes military might as he sends nuclear subs to Baltic Sea after UK navy clash', Daily Express, July 8, 2021
"VLADIMIR PUTIN has sent three nuclear submarines to the Baltic Sea in a show of force to the UK ... Following the skirmishes with the UK Navy last month, a Russian Oscar-II Class nuclear-powered cruise missile submarine has been seen entering the Baltic Sea. Two other nuclear-powered submarines were also identified in the waters with one thought to have nuclear missiles. HI Sutton, a defence analyst said the manoeuvres had been intended as a show of force by the Russian government."
The Chinese Communists continued agitating Taiwan:
* Chinese aggression against Taiwan
NEWS BRIEF: "US and China relationship's 'most dangerous' point is Taiwan - Nuclear War Fears, Daily Express, July 2, 2021
"The fact that both nations possess nuclear weapons may prevent the other from attacking in fear of nuclear retaliation."
"China has not ruled out using force to achieve a desirable goal in regard to Taiwan."
Former Satanist, Doc Marquis, stated often that one cannot use "common sense" in determining whether or not something is going to happen. Rather, Doc stated that events leading up to the world war designed to stage Antichrist on the world scene (Revelation 6:1-2)
Events are going to unfold according to the Illuminati Plan, written many decades ago and will be carried out by top Elite leaders who are in power at the time. Furthermore, the Plan these leaders are following parallel Bible prophecy EXACTLY!
Finally, while the propaganda machines throughout the world portray actions between these leaders as being deeply antagonistic, the reality is that these final leaders are cooperating, and that, too, fulfills End Times Prophecy!! Listen:
"And the ten horns which thou sawest are ten kings ... For God hath put in their hearts to fulfil his will, and to agree (to act in harmony), and give their kingdom unto the beast, until the words of God shall be fulfilled." (Revelation 17:12, 17, KJV)
Christians can refuse to panic as these wars and disasters flow over the world, because we know that these leaders can act only according to the prophecies; in other words, God is in control.
* Chinese threats against Japan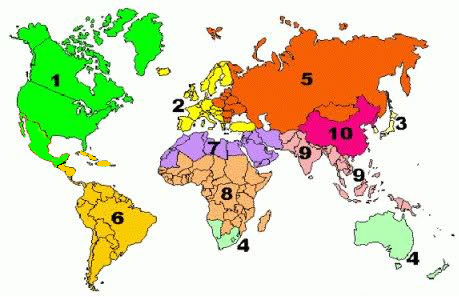 NEWS BRIEF: "War fears EXPLODE as China invasion of Taiwan may 'threaten survival of Japan'," Daily Express, July 7, 2021
"JAPAN is growing increasingly fearful that a Chinese 'unification' of Taiwan will lead to a regional conflict. Taro Aso, Japan's deputy prime minister, has said that the US and Japan would have to band together to shield Taiwan in an event of conflict."
Japan will not be destroyed by this conflict as she is Supernation #3, and all of the designated Supernations are shown standing together with Antichrist soon after he arises.
"After this I saw in the night visions, and behold a fourth beast, dreadful and terrible, and strong exceedingly; and it had great iron teeth: it devoured and brake in pieces, and stamped the residue with the feet of it: and it was diverse from all the beasts that were before it; and it had ten horns." (Daniel 7:7, KJV)
These "ten horns" in the prophetic Scripture are the ten nations shown above as comprising the layout of the nations at the End of the Age. Then, Antichrist arises as the result of the activities of the leaders of the Ten Horns/Leaders.
"I considered the horns, and, behold, there came up among them another little horn ... " (Daniel 7:8a, KJV)
At this moment in prophetic fulfillment, Antichrist is standing before the leaders of the Ten Supernations. The point is, that all ten nations, with their leaders, are in power at the moment Antichrist arises to receive their power and dominion.
Then, abruptly, Antichrist kills three supernations out of the ten. Why would he do take that kind of extreme action? Going back to our quote of Revelation 17:17, we read: "
" God hath put in their hearts to fulfil his will, and to agree (to act in harmony), and give their kingdom unto the beast, until the words of God shall be fulfilled."
The only reason these ten kings could cooperate on anything is because they are focusing on the #1 goal, which is to bring their Masonic Messiah to the top world leader!
Once they have brought him to the world scene, their traditional divisions and animosities will erupt to the surface, and three of the ten original Supernations will be destroyed.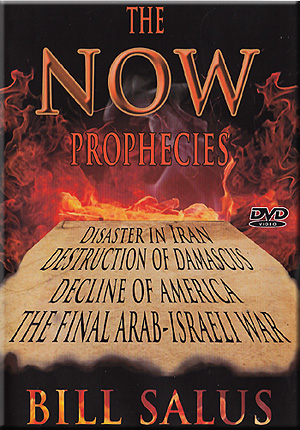 2. Iran's continued aggression against Israel
NEWS BRIEF: "'Israel Did It': Iran Accuses 'Zionists' of Attack on Nuke Site", United With Israel, July 7, 2021
"Iran accused Israel on Tuesday of mounting a sabotage attack on a nuclear facility near Tehran last month, the country's state-run news agency reported as authorities acknowledged for the first time that the mysterious assault had caused structural damage to the site."
Israel is likely attacking these Iranian targets with Cyberwarfare , thus eliminating the need to have physical military hardware in the skies over the Kingdom of Ancient Persia.
"Authorities announced in late June that they had prevented saboteurs from attacking a site located in Karaj, a city about 40 kilometers (25 miles) northwest of the Iranian capital. They gave no details about what the targeted building belonging to the Iran's Atomic Energy Agency contained, or how it was targeted."
"But the latest attack came at a sensitive time for Iran, in the midst of a political transition and on the precipice of a return to the historic nuclear deal. The country has, meanwhile, struggled to stem what it describes as an Israeli-led campaign against its nuclear program..."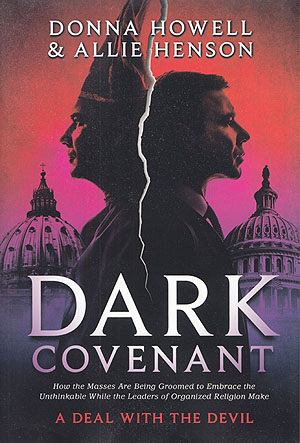 Book
3. President Biden announces plan to send teams, door-to-door, to push for 100% vaccination.
NEWS BRIEF: "Biden to Send Government Officials Door to Door Across America", Breitbart News, 6 July 2021
"President Joe Biden said Tuesday that he would be sending officials out to knock on people's doors across America to pressure them to take the coronavirus vaccine.
"Now we need to go community by community, neighborhood by neighborhood, and often times door by door – literally knocking on doors to get help to the remaining people," Biden said during his speech about coronavirus."
In other words, people who have thus far declined to be vaccinated will be personally coerced by temporary government officials to take the vaccine. What kind of difficulty could people who refuse this 'government helping hand'?
The Federal Government could cancel take the following action based on the assumption that anyone refusing to take the vaccine is a "Domestic Terrorist":
* Your bank and savings accounts and the money seized
* All retirement accounts could be seized
* All Social Security payments to senior citizens could be frozen
* All loans could be called in immediately
* All future economic interaction with this economy could be frozen
In other words, the Biden Administration could reduce your participation in this economy to nearly zero. Remember the 'Mark of the Beast' prophecy:
"And he causeth (forces) all, both small and great, rich and poor, free and bond, to receive a mark in their right hand, or in their foreheads: And that no man might buy or sell, save he that had the mark, or the name of the beast, or the number of his name." (Revelation 13:16-17, KJV)
Consequences for anyone who takes the Mark are severe and are eternal.
"And the third angel followed them, saying with a loud voice, If any man worship the beast and his image, and receive his mark in his forehead, or in his hand, The same shall drink of the wine of the wrath of God, which is poured out without mixture into the cup of his indignation; and he shall be tormented with fire and brimstone in the presence of the holy angels, and in the presence of the Lamb: And the smoke of their torment ascendeth up for ever and ever: and they have no rest day nor night, who worship the beast and his image, and whosoever receiveth the mark of his name." (Revelation 14:8-11, KJV)
Before you make your decision, here are some facts to consider.
That is the bad news.
But, here is some good news.
This vaccine is NOT the prophetic 'Mark of the Beast'!
What is the Biblical 'Mark of the Beast' and how does the Illuminati Plan so perfectly fulfill this 'Mark'?
First of all, taking this Mark is clearly an act of "worship", People will be told that they will be declaring a personal belief that Antichrist is God and is due the fealty and the worship due such an exalted being.
Now, let us examine New Age writings to see how closely these details fulfill Biblical prophecy.
From New Age writings, we can see how this Biblical prophecy is planned to be fulfilled to the letter. Christian author Constance Cumbey, writing in her very important book, Hidden Dangers of the Rainbow, describes this plan to force the implantation of the Mark of the Beast.
Soon after The Christ has arisen, he will announce that a world-wide Initiation Ceremony will be held. People will gather in local communities and large cities, utilizing all kinds of public gathering places, such as football stadiums, basketball arenas, high school gymnasiums, and "enlightened" Christian churches -- the ones who are members of the current Ecumenical Movement . Author Alice A. Bailey notes that, because the numbers of people to participate in this Initiation Ceremony is going to be so huge, they will have to take advantage of each and every area in which people can be gathered.
(NOTE: All peoples of the world will be initiated at once, in contrast with the herky-jerky manner of distribution of the COVID-19 vaccine)
The purpose of this ceremony is to "reinstate the mysteries" religion to "public expression", just as Alice Bailey predicted a half-century ago in her book, The Externalisation of the Hierarchy . In other words, Antichrist is going to reinstate the public worship of Satan, with the first step being the public initiation of all the peoples in the world into the first ever global Satanic coven. This ceremony will the same as one performed during the night of the Full Moon, when a neophyte undergoes the Initiation Ceremony to make him or her a full member of a coven.
At the end of this Initiation Ceremony, people will pass one by one past an official who will ask them to take an electronic chip under their skin [and probably visible through the skin] as a visible symbol of their spiritual love for, and loyalty to, Antichrist. People will be able to choose whether they want this symbol to be implanted in their right hand or their forehead. Thus will prophecy be fulfilled.
Therefore, this vaccine is NOT the taking of the prophetic 'Mark of the Beast'. Whether you take it or not, is a personal decision up to you. Just realize that this vaccine is NOT the Biblical Mark.
No one will be thrown into eternal hell by deciding to take the COVID-19 vaccine!
DVD
4. A brave congresswoman from Colorado blistered President Biden and his "goof ball" son.
NEWS BRIEF: "Boebert (R-CO) Unleashes on Biden: 'Rules For Thee But Not For My Crackhead Parmesan-Smoking Gun Criminal Son'," Conservative Brief. July 7, 2021
"Colorado Republican Rep. Lauren Boebert went scorched earth on Joe Biden, House Speaker Nancy Pelosi, and Democrats over their latest push for 'gun control'."
"During a fiery speech from the House floor, Boebert also thanked Democrats for driving record numbers of gun sales. 'Madame Speaker, I want to begin this evening by thanking my Democrat colleagues for their outstanding work in encouraging millions of Americans to celebrate their Second Amendment rights by purchasing their first, second, or even 100th firearm," Boebert said.
"From the left's riots in cities across America to Biden's threats to strip away our basic constitutional rights, Democrats are single-handedly responsible for the sale of tens of millions of firearms. Bravo. Well done', she added."
And, then this slightly-built Colorado congresswoman turned her sights on Joe and Hunter Biden.
"When are you going to call on the chief executive, the basement dweller, to hold his own son accountable for his gun crimes?" Boebert said. She was referring to reports that Hunter Biden may have lied on federal firearms form to purchase a handgun. Boebert noted that lying on a federal firearms application is punishable by up to 10 years in jail and a $250,000 fine.'
She then uttered the one sentence which people will remember for a long time:
"Rules for thee, but not for my crackhead, parmesan smoking, gun criminal son."
She continues:
* "Biden will call widely-purchased firearms 'weapons of war,' but then he'll tell you that you need an F-15 or a nuke to keep the federal government in check..."
* ""He will target so-called 'merchants of death,' but celebrate the 600 abortion clinics across America ..."
* "This regime will encourage riots, defund the police and try to take away Americans' right to self-defense. "
* "Madame Speaker, the American people are not on board with the Biden regime's hypocritical gun-grabbing. Instead, they are buying guns at a record rate"
* "The Colorado Republican went on to say that Democrats "can keep running their mouths and we will keep adding to our arsenals"
Conservative Americans of both sexes seem to be preparing for a war.
Most people do not know enough history to be frightened. History tells us an average of 10 million citizens die after their government confiscates the guns!