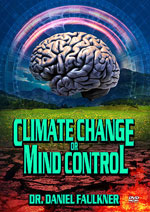 1. The movie, "The Tomorrow War" delivers a powerful message, warning that the demonic beasts ravaging the Earth were released by "Global Warming".
NEWS BRIEF: "The Tomorrow War", IMDb
"A family man is drafted to fight in a future war where the fate of humanity relies on his ability to confront the past."
Actually, while this one-sentence explanation does not even come close to describing this movie. Please allow me to offer a slightly more detailed analysis.
During a televised soccer game, human warriors suddenly pour through an earthly portal to announce that they are from the year 2051 -- 30 years in the future -- and are fighting a deadly battle against incredibly powerful, fast, intelligent and vicious alien beings that do eat humans but who also kill humans for joy.
"Among those recruited is high school teacher and family man Dan Forester ... Determined to save the world for his young daughter, Dan teams up with a brilliant scientist (Yvonne Strahovski) and his estranged father (J.K. Simmons) in a desperate quest to rewrite the fate of the planet."
The 'brilliant scientist' finally discovers that these alien beings did not come from outer space, but that they came from deep within the Earth in the northern area of the Arctic Region.
These monsters were frozen in perpetuity deep within the ice and came to life gradually as the Earth warmed up! Defeating these Hellish beings first meant discovering a toxic potion which can pass automatically throughout their population and invade the unborn creatures.
However, once the physical threat was vanquished, human leaders then had to address the issue of "Global Warming" -- "Climate Change"!
This entire movie was created for the express purpose to convince people that Global Warming is a threat and must be dealt with aggressively.
"The Tomorrow War" is a propaganda film on Climate Change!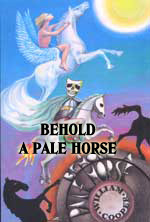 COVID-19 News
"Dr. Aurelio Peccei of the Club of Rome ... advocated that a plague be introduced that would have the same effect as the Black Death of history. 'The cure will be announced as newly developed when, in fact, it has existed from the beginning." ["Behold A Pale Horse ", p. 49, 167]
2. As COVID-19 declines in most cases worldwide, Illuminati moguls, George Soros and Bill Gates, buy up one of the only two testing companies!
NEWS BRIEF: "Bill Gates- and George Soros-Backed Organization Buys Out COVID-19 Testing Company", The Epoch Times, July 20, 2021
"A consortium backed by George Soros and Bill Gates has joined a buyout of Mologic, a COVID-19 testing company. The Soros Economic Development Fund, an arm of Soros' Open Society Foundations, confirmed in a July 19 statement that it has partnered with the Bill & Melinda Gates Foundation. The Soros–Gates collaboration is part of the Global Access Health initiative, which will invest at least' $41.1 million in the project, according to the statement."
They are setting the stage to guarantee that people will be very scared when the next variant virus hits!
If you own the company conducting the tests, then you can own the statistics! You can paint the kind of horrific pandemic that you want to create.
Controlling the narrative is what George Soros and Bill Gates are buying.
Therefore, prepare yourself for the most horrific pandemic ever! A virus pandemic which has the potential to kill as did "the Black Death of history" ("Behold A Pale Horse "), quoted above.
Then, when a cure is announced, it will be presented as newly developed when, in fact, it has existed from the beginning." (Ibid)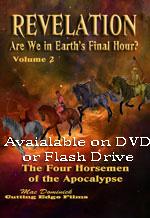 What a minute! What does End Times' prophecy state?
"When the Lamb opened the fourth seal, I heard the voice of the fourth living creature say, 'Come!' I looked, and there before me was a pale horse! Its rider was named Death, and Hades was following close behind him. They were given power over a fourth of the earth to kill by sword, famine and plague, and by the wild beasts of the earth." (Revelation 6:7, KJV)
Special Understanding
In our Archived Article, NEWS2382, entitled, "Genetic Genocide: Annihilating Entire Races of People", we reported a shocking truth!
"... scientists in their laboratories trying to devise certain types of pathogens that would be ethnic-specific so that they could just eliminate certain ethnic groups and races" (Defense Secretary William Cohen, addressing the Conference on Terrorism, "Terrorism, Weapons of Mass Destruction, and U.S. Strategy
Sam Nunn Policy Forum", on 4/28/1997)
Quoting again from our Archived Article, NEWS2382:
"We have already shown that the past three viruses of the last decade have been genetically created in the laboratory and are genetically aimed at people which possess certain genetic markers. For example:
* SARS - Aimed at people with Chinese genetic markets
* Avian Bird Flu -- More powerful than SARS, but it seemed also to affect Orientals other than Chinese
* Swine Flu of 2009 -- Hispanics and blacks seem the main target
And, all these viruses contain genetic materials of other animals, quite possibly fulfillment of the prophecy that the plague of Seal #4 will contain "wild animals of the earth".
All mankind seems moving quickly into the direction of Seal #4, Revelation 6:6-7. We cannot be far from Antichrist riding out of Heaven in fulfillment of Revelation 6:1-2.
And, that brings us full circle again to the aliens and UFO's who are planned to visibly support Antichrist at the moment the 'Man of Sin' arises.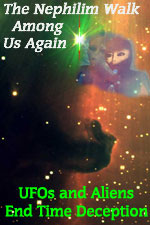 3. The Pentagon releases a 23-minute video of a UFO in which 'multiple' craft moving in strange patterns.
NEWS BRIEF: "UFO MYSTERY", The U.S. Sun News, July 21, 2021
"THE PENTAGON allegedly has in its possession a 23-minute long video of UFOs moving in a strange pattern that will leave viewers 'rattled', a former insider has claimed."
"Mr Elizondo, a former intelligence officer, who resigned from the Pentagon in 2017, claimed he has seen the UFO footage which he characterised as "compelling" and enough to make you go 'woah'."
"The video is said to show multiple UFOs which are moving in ways and strange "patterns" that humans do not conventionally understand - with data recorded using US military systems."
And, finally, Mr. Elizondo stated, "the US military cannot explain 143 out of 144 of sightings of Unidentified Aerial Phenomena (UAPs)"!
As we prove in our new series entitled, "Sons of God & The Nephilim", the Bible speaks strongly and persuasively that what mankind is calling "Aliens" are nothing more than Satan's demons.
Even the Luciferians admit as much.
"UFO's and Aliens are part of the New World Order. They are benevolent beings which will aid mankind in attaining the goal of becoming one humanity. They will appear at the proper time to enable mankind to make that Quantum Leap of Collective Consciousness -- when the (Anti)-Christ appears." (Bill Lambert, Director, House of Theosophy)
This is the Biblical message of truth that the entire unsaved world needs to hear, before Antichrist appears!
The timing for demons to take the form of Aliens so they can support the claims of the New Age Christ (Antichrist) is nearly upon us!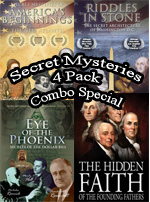 4. As a Democrat lawmaker prepares to rename 'Racist' public places, she should answer one question first:
How many of these names were of Democrat Confederates, the most racist men in American history?
NEWS BRIEF: "HISTORY 101-ALL THE CONFEDERATES WERE DEMOCRATS", 360 News In Las Vegas
"Fact: Southern Democrats led the charge to secede from the Union and formed the Confederate States of America.
"Fact: Southern Democrats ruled the South up until Bill Clinton was reelected in 1996."
"The fact is President Obama was the first Democrat from the North elected as President since JFK..."
"... it's only in the last 8 years that the Democrat Party lost all power in the South and moved away from its Southern Dixie roots..."
"As the progressives try to tear down Confederate Statues, every History 101 class should be teaching in our country that every Confederate Leader in the Civil War was a Southern Democrat. So all the statues the progressives are trying to tear down are of Democrats. "
Time To Free The Republicans!
"It's time Republicans stand tall and proud of our Party's long history of ending Slavery and ending the Jim Crowe Laws and destroying the KKK, a part of the Southern Democrat Party."
"It was the Republican President Lincoln and a Republican Congress who the passed the 13th Amendment to the U.S. Constitution ending slavery forever."
"It was Executive Order 10730 issued by Republican President Dwight Eisenhower on September 24, 1957, dispatching federal troops to Little Rock, Arkansas, that lead to desegregation of public schools that Southern Democrat Governor Orval Faubus attempted to block with National Guard troops.
"Democrat Alabama Gov. George C. Wallace vowed 'segregation forever' and blocked the door to keep black students from enrolling at the University of Alabama on June 11, 1963, in Tuscaloosa, Ala."
"The civil rights act of 1964 only passed with the help of Republicans." (For more information, watch the short video, "The Inconvenient Truth of the Democrat Party", by Professor Carolyn Swain)
Obviously, politicians who have this kind of pyrrhic mindset are to be considered mentally deranged, and that is exactly the kind of mindset demonstrated by Democrats throughout their nearly 200-year reign of terror.
Consider the damage they have already wreaked upon us, since they were founded in 1829.
The Democrat Party, founded in 1829: ("The Inconvenient Truth About the Democratic Party")
* Defended slavery,
* Democrat Justices issued the "Dred Scott" decision which stated that slaves are not citizens, but are property
* Led by Southern Democrats, the Democrat Party started the Civil War,
* Democrat John Wilkes Booth assassinated Republican President Abraham Lincoln, April 14, 1865
* founded the KKK, Nathan Bedord Forest (Democrat) "The KKK was ... a military force serving the interests of the Democrat Party" (Eric Foner, Columbia U. Professor)
* Perpetrated lynchings
* Imposed racial segregation
* Democrat Party vehemently opposed:
** 13th Amendment, abolishing slavery --- This law prevented Slavery from being reimposed ever again, no matter which Party controlled government.
** 14th Amendment, giving blacks citizenship
** 15th Amendment, giving blacks the right to vote
** Reestablished White Supremacy through measures like 'Black Codes', Laws Restricting Right of Blacks to Own Property & Run Businesses
** Imposed Poll Taxes and Literacy Tests
** since being founded in 1829, Democrats have fought against every major civil rights act in U.S. history
* President Woodrow Wilson (1912-1921) re-segregated Federal Agencies and previewed the Klan Movie in the White House, "The Birth of A Nation" (originally entitled, "The Klansmen"; Ibid.)
* From 1992-2000, Democrat Bill Clinton badly soiled the moral fabric of America through his sex in the Oval Office
* From 2008-2016, President Obama altered American support of Israel, embraced radical Islam, continued an assault on our unique Capitalist economic system. He also began to illegally use Federal agencies to persecute his enemies.
* From November, 2016 - Today, Barack Obama directed a campaign of lying, cheating, and subversion to attempt to overthrow Donald Trump, even though he was a duly elected President. Never before has an incoming president been subjected to an overt coup from his predecessor!
* From November, 2016 - Today, Mass Media has relentlessly -- daily -- opposed President Trump for everything he did, using techniques of lying, cheating, manipulation and proven propaganda techniques to attempt to turn Trump;s supporters against him.
Democrats have proven, time and time again, that they are completely unworthy of the respect they have been given by a gullible and easily manipulated citizenry!
And, now, they are leading America and the world into the Satanic New World Order!