WEEKLY UPDATES FROM Cutting Edge Ministries, www.cuttingedge.org
1/15/2005      Over 1,200 Articles Posted! Nearly 80,000 People Downloading A Salvation Page Per Year!
---
---------- Inspiration For the Week----------"The Cleansing is for us"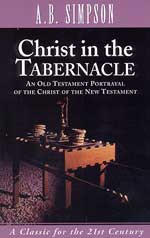 We have the altar [in the original Temple] that tells of His finished work, and we have the fountain that speaks of the infinite supply for all our needs. The specific purpose of the laver was cleansing. Have we received it? Are we walking with the Spirit of God? We have trusted the Savior. Have we likewise trusted the Holy Spirit? We have received the blood. Have we received with equal fullness the boundless supply of His Spirit? We have prized His love demonstrated for 33 years as He dwelt among us as a martyr and an outcast. But have we recognized His equal love shown for 1900 years as He makes His home with a vile and sinful race? He has been dwelling as one might have dwelt in a leprous hospital to cleanse away the vileness of our guilt.
I am ashamed whenever I think of that love and patience -- ashamed that I have not loved Him more, and more perfectly yielded to His grace. This day, take the Holy Spirit afresh! Let the vast and mighty floods pour into your nature, and as you go forth, go forth with the blessed consciousness that through all your soul God's waters flow, a stream of heavenly cleansing. That laver was ever full. So it stands today; there is enough for all ... Christ has come to the level of the feeblest child and put salvation where anyone can reach it, just like those ancient waters in the laver. The waters of His love and His cleansing are within your reach. Stand under them. Take that which God has brought so near, and then go into His sanctuary and minister for His glory and for the sake of a sinful and dying world." [A.B. Simpson, "Christ In The Tabernacle", p. 49-50]
-----------------------New Daily Devotional Section---------------------------
We are implementing a new Daily Devotional section in cooperation with Friendship Baptist Church in Warwick, Rhode Island. Friendship is our sending church and is led by a dynamic pastor, Pastor Brian McKaig. He will be posting a new week's daily devotional every Saturday. As you can see, these devotions are structured and cover exactly one week.
The Current Week will always be on top, while previous weeks will appear below the dividing line. You will need to have Adobe Acrobat on your computer, but if you do not have it, you can download it for free by clicking here.
You should print out the entire week and then follow each day's devotional. Each day will call for you to read the devotion and then write the answers in the space provided. Each of these books take a close look at a passage from God's Word, and break it down verse by verse to study throughout the week. You will find a commentary to go with each verse, along with questions and other Bible passages that relate to the topic at hand.
We think the topics are great and apply to daily life. During these most difficult days, Christians need to develop spiritually more than in any other age. As you will see from the news analysis below, we have every reason to expect that we shall be tried and tested mightily during the planned "Final Birth Pangs War" (Matthew 24:6-8) which the Illuminati calls World War III. During this period, severe martyrdom could set in, testing the faith of millions of Christians.
Many people need a guide to follow in their daily walk with Jesus, and these structured, doctrinally sound devotions might just the aid for which you have been seeking.
God bless you!
---------- Articles Posted ----------
* "U.S. MILITARY PLANNING FAILED VIETNAM WAR TACTIC TO TRY TO REVERSE DEFEAT: SENDING ELITE ASSASSINATION SQUADS AMONGST THE IRAQI PEOPLE" - Trying to stave off defeat in Vietnam, a most deadly and controversial program called the "Phoenix Program" was instituted. Even though the stated goal was to assassinate friends and cohorts of the Viet Cong enemy, most of all dead were innocent civilians, turning the hearts of the Vietnam people against us -- http://www.cuttingedge.org/news/n1996.cfm
Apparently, a new "Phoenix Program" is being instituted in Iraq! Will the results be the same as in Vietnam?
* "PRESIDENT BUSH'S MENTAL HEALTH SCREENING INITIATIVE: EDUCATION AND SOCIAL CONTROL" -- Part 3 -- After initially focusing on America's youth, this Mental Health Screening program proposes to provide screening and treatment services for older Americans, in order to produce that perfect "World Citizen". Under the guise of compassionate help, this program will enable the government to take control of the entire population, especially the "political dissidents", always the major worry of a dictatorial government. -- Guest column by Dr. Dennis Cuddy - http://www.cuttingedge.org/news/n1997.cfm
* "DISASTER, DELIVERANCE, AND DECEIVING SPIRITS" - Guest Column by Berit Kjos - Asia's devastating tsunami have revived some age-old questions about the nature of our Creator: If God is sovereign, why does He allow natural disasters? And how can a good God condone such horrifying suffering? Some people have suffered a loss of faith from this terrible earthquake and tsunami. What does the Bible teach? http://www.cuttingedge.org/articles/db047.htm
* "PRESIDENT BUSH'S MENTAL HEALTH SCREENING INITIATIVE: EDUCATION AND SOCIAL CONTROL" -- Part 2 -- Bush's New Freedom Initiative defines "Traditionalists, Social Conservatives" as mentally disturbed! Employing the old tactic used by Stalin's Communists to seize and control dissidents by declaring them to be mentally deranged, and placing them in mental institutions where they would be controlled by drugs. Under a false innocuous label, President Bush's program is a threat to all genuine Christians, Patriots, and their children! Guest column by Dr. Dennis Cuddy -- http://www.cuttingedge.org/news/n1994.cfm
* "PRESIDENT BUSH WANTS TO SCREEN WHOLE U.S. POPULATION FOR MENTAL ILLNESS!" -- Part 1 -- Amidst the most flowery rhetoric, President Bush is intent upon gaining the authority to force anyone in the population to submit to a mental illness screening. Power over people and huge profits for the drug companies will rapidly ensue. - http://www.cuttingedge.org/news/n1993.cfm
---------- Bookstore Resource Update ----------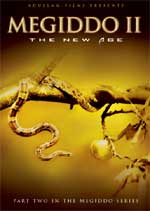 * "Megiddo II -- The New Age: Foundation of the New World Order" - DVD

is finally here!! -- Megiddo II explores the New Age Movement in a unique manner, proving that the current drive to the New World Order originated in what today is called "New Age". But, this study reveals that the "New Age" plans and mindset began during the Revolutionary War era. After tracing Christian influence back to 1620, this video explores the rapid manner in which our earliest Christian influences quickly became eroded.
New Age doctrines were taught by such original demonic channelers as Madame Blavatsky (House of Theosophy), Aleister Crowley (Most Powerful Satanist of his time), and Adolf Hitler. Modern day channelers are also revealed: Shirley MacLean, Hillary Clinton, David Koresch, Jim Jones. Hear the following people declare that man can strive to be gods: Paul Crouch of TBN, Kenneth Copeland. Hear Billy Graham state that all people will be saved, even those who have never heard of Jesus or His Salvation.
Most interesting -- and chilling -- aspect of this video is the original footage shot of the Georgia Guidestones. This New Age monument to the gods contains an inscription which states that the final population goal is 500 million people on the entire earth, a goal which means that almost 6 billion people must die.
3 hours long - This video is #2 of a planned 5 - Also available in VHS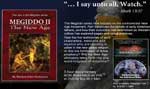 * "Megiddo I and Megiddo II Combination Offer -- Save $5.00 when you buy both -- DVD

- VHS

- COMBINATION OFFER: 1) Megiddo I: The March To Armageddon -- $19.99 - This video explores Bible prophecy and the coming last day empire. It features unique never-before-seen interviews, historical film footage, hundreds of support graphics, original 3D animation, and a powerful musical score. This video was most popular ever in Cutting Edge
2) Megiddo II: The New Age, Foundation of the New World Order - $24.99 - Megiddo II explores the New Age Movement in a unique manner, proving that the current drive to the New World Order originated in what today is called "New Age". But, this study reveals that the "New Age" plans and mindset began during the Revolutionary War era. After tracing Christian influence back to 1620, this video explores the rapid manner in which our earliest Christian influences quickly became eroded. New Age doctrines were taught originally by demonic channelers, the most important of which are studied on this video. Most interesting -- and chilling -- aspect of this video is the original footage shot of the Georgia Guidestones. This New Age monument to the gods contains an inscription which states that the final population goal is 500 million people on the entire earth, a goal which means that almost 6 billion people must die. 3 Hours Long


* "Combination Offer -- DVD, New World Order Religion: The Great Global Apostate Church PLUS Outcome-Based Religion: Apostasy, Purpose, and the Paradigm Shift On CD" - Regularly $39.98 combined; now only $33.98 combined. Save $6.00 when you buy this combination offer - As the Apostasy of this End of the Age takes shape, it is taking some distinctively different avenues. The "Outcome Based Book" on CD demonstrates the power and the deceptiveness of Rick Warren's "Purpose Driven Church". Dominick demonstrates that this movement is totally unbiblical and cannot be supported by an Bible believing Christian
In the Global Apostate Church, Wegener shows how many Christian leaders have suddenly turned their followers into the paths which do not lead to eternal life. You will hear false doctrine directly from their lips in this video. Wegener also shows video clips from teachers of false religions. Unity of, and tolerance for, ALL religions of the earth, from Roman Catholics to Muslims, to New Age, to Shamans and Witchdoctors, is clearly the trend we see today as the world rushes to Antichrist and his False Prophet. See revealing film clips, quotes, and footage of world-renowned prominent religious leaders and understand the false "gospel" they teach.
* "Eternal Security of the Believer" -- Audio CD

-- Cassette

-- How would you like Good News right about now? "Eternal Security" examines why many people cannot grasp the concept that, once they are saved by God's Free Grace, they are saved eternally! No one can pluck you out of God's Hand, no matter how extreme the circumstances. No man is greater than God, no matter how sophisticated his techniques might be and how high his technology.
People start doubting their eternal security because they have forgotten:
1) The Context;

2) The Counterfeits;

3) The Corruption of Man;

4) The Atonement of Jesus Christ;

5) The Use of Common Sense;

6) The Clear Passages In Scripture.
The Bottom Line is this: Do we serve an Omnipotent God or do we not? Did Jesus' blood sacrifice on the cross completely satisfy our sin debt to the Father? Are we saved on our performance, or Jesus'? Once you have the answers firmly in your mind, you will realize that "nothing can separate you from the Love of Jesus Christ". You are as assured of Heaven as if you were already there.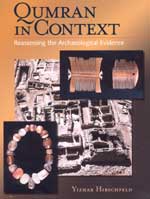 * "Qumran In Context: Shattering Dead Sea Scrolls Revelations" -- Hardback book, 261 pages with more than 135 maps, archaeological drawings and reconstructions, as well as vivid photographs of the archaeological and geographic sites. This book is "raising the hackles" of Roman Catholic, Liberal, and New Age scholars with his conclusions as to the origin of the Dead Sea Scrolls, a conclusion carrying great weight since he is a renowned Hebrew archeologist.
What if the Dead Sea Scrolls were not a product of an Gnostic Essene Community at Qumran? (This is the Liberal lie). In this bold reassessment of the archaeological evidence of Qumran and other nearby first-century sites on the western shore of the Dead Sea, Professor Hirschfeld argues persuasively that Qumran is not the site of an Essene community hitherto thought to be responsible for the Dead Sea Scrolls.
Reassessing and marshalling the evidence (some of which was overlooked in earlier explanations of the site) with the skill of a detective reconstructing the scene of a crime, Hirschfeld reveals that Qumran was not the communal site of an impoverished and ascetic religious group, but the prosperous estate of an influential member of society. The implications of this new perspective for the scholarly understanding of the Dead Sea Scrolls are earth-shifting. -- http://www.cuttingedge.org/detail.cfm?ID=978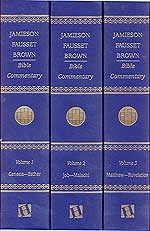 * "Jamieson-Fausett-Brown Bible Commentary" -- 3-Volume Set - Regularly $129,95; Now on sale $69.95, Savings of $60! Highly recommended by Evangelist C.H. Spurgeon, who said of this Commentary set: "It contains so great a variety of information that if a man has no other exposition (of the Scriptures) he would find himself at no great loss if he possessed and used it diligently."
Jamieson-Fausett-Brown Bible Commentary is such a critical, experimental, and practical Bible commentary, it has been beloved by generations of Christians. This 3-volume set is renowned for its scholarship and keen insight into the Scriptures. During this Last Days' era of extreme Church Apostasy, Christians today need material in which they can place substantial faith -- Cutting Edge Ministries regularly uses Jamieson-Fausett-Brown Bible Commentary; we highly recommend it -- http://www.cuttingedge.org/detail.cfm?ID=977


* "World Dominion Plus Barbed Wire Over America" - Combination Offer! DVD

- VHS

- Save $7.00 over buying these two videos separately! Both these videos reveal the Illuminati Plan, but from different perspectives. "World Dominion" traces the current drive to a New World Order backwards in time from the Tower of Babel! See how the stage is being set right before your eyes. Learn of the deceptive World Constitution, Earth Charter, unconstitutional Executive Orders, Global Biodiversity Treaty, State of the World Forum presentations by Mikhail Gorbachev. Understand the true agenda of the U.N. - the sinister International Criminal Court, World Court, World Trade Organization, World Bank, and International Monetary Fund. This information will change your life, priorities, and thinking. Shows a person how to receive God's gift of eternal life through Jesus Christ.
Barbed Wire Over America demonstrates that the reality of concentration camps now built here is proof that God's physical judgment is close at hand. In great film clips, Wegener details the coming plan to institute global dictatorship. What do: Detention centers, Depopulation, Demilitarization, Foreign Troops on U.S. soil, Mother Gaia worship, Martial Law, and the Anti-terrorism bill have in common? They are all in our immediate future, unless enough Americans wake up!
* "God's Precious Promises Screen-A-Day Computer Program" - Personal Devotional Material - Treat yourself to the most important of God's Precious Promises every day of next year. This "Precious Promises" Screen-A-Day program also contains the following features: 1) Interactive Planner/Calendar; 2) E-Greeting Cards; 3) Daily Journal/Scrapbook; 4) Desktop Wallpaper; 5) New Interface, Internet Ready; 6) "Bookmark" Your Favorites; 7) Add Your Own -- Favorite Verses, Photos, or Music; 8) Print with any combination of images and text; Verses are King James Versions; SAVE $4.02 or almost 25% -- http://www.cuttingedge.org/detail.cfm?ID=970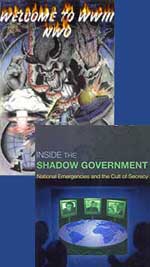 * Combination Offer: "Welcome To World War III & Inside Our Shadow Government Book": - DVD Plus Book

- VHS Plus Book

- Two explosive resources to enable you to better understand the Illuminati plan for Global Government. "Welcome To World War III" video examines the Iraq War, Homeland Security, Bio-Chip as "Mark of the Beast", and the continued deadly threat from both China and Russia
"Inside The Shadow Government" book examines the role Presidential Executive Orders play in the plan to overthrow our Constitutional government so an absolute dictatorship can begin. Cutting Edge researcher noted that this book reads easily.
Combined Retail is $37.94; save nearly $8.00 when you buy this combination offer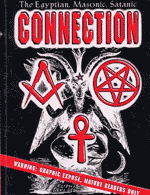 * "Egyptian, Masonic, Satanic Connection Book" -- This valuable book proves beyond all doubt that a tight tie exists between Freemasonry and Satanism. This author examines the rituals, doctrines, and literature of Freemasonry, comparing it to identical literature in both Satanism and Ancient Egyptian Mysteries. Since Masonic leaders -- like Albert Pike -- admit that Freemasonry is IDENTICAL to the Egyptian Mysteries, this line of study is absolutely critical. The Egyptian Mysteries is the original headwaters for both Satanism and Freemasonry.
After studying this material, you will see how it is possible for Masonic organizations to always have the right leadership in place at just the right time in history, in order to achieve just the right event necessary to move the world closer to the appearance of Antichrist. Strong material is also presented which ties Freemasonry into Satanic Ritual Abuse (SRA). If you have been troubled by SRA in your background, or if you know someone who has SRA in their background, this material should be of great assistance.
Former Satanist, and Mason, William Schnoebelen writes the Foreword to this book. -- http://www.cuttingedge.org/detail.cfm?ID=964

---------- This Weeks Hot News ----------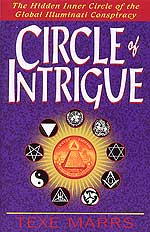 BOOK

or VIDEO

I. Even though the Bush Administration quietly called off their fruitless, meaningless search for Weapons of Mass Destruction in Iraq (Washington Post), he refused to apologize to the peoples of the world for his Iraqi invasion.
NEWS BRIEF: "Search for Banned Arms In Iraq Ended Last Month", By Dafna Linzer, Washington Post Staff Writer, Wednesday, January 12, 2005
"The hunt for biological, chemical and nuclear weapons in Iraq has come to an end nearly two years after President Bush ordered U.S. troops to disarm Saddam Hussein. The top CIA weapons hunter is home, and analysts are back at Langley ... officials who served with the Iraq Survey Group (ISG) said the violence in Iraq, coupled with a lack of new information, led them to fold up the effort shortly before Christmas. Four months after Charles A. Duelfer, who led the weapons hunt in 2004, submitted an interim report to Congress that contradicted nearly every prewar assertion about Iraq made by top Bush administration officials, a senior intelligence official said the findings will stand as the ISG's final conclusions and will be published this spring."
In other words, President Bush, Vice-President Cheney, and Secretary of State Colin Powell all lied again and again during the nearly 18 months preceding the actual invasion of Iraq on March 20, 2003. How do we know they knew they were lying rather than just suffering another "massive intelligence failure"? As we reported in our two-series reports -- NEWS1890 and NEWS1890b -- when the CIA refused to publish the many scary and false "intelligence" reports that the Bush Administration wanted in order to justify their invasion, Rumsfeld simply created a bogus "intelligence agency" called "Office of Special Plans" (OSP), and set the shop up in the Pentagon. From this false intelligence agency came all the terrifying reports upon which Bush officials -- including the President -- based their invasion. By deliberately setting up a propaganda intelligence agency, President Bush and his officials proved for all time that they intended to lie -- boldly lie.
Now, the "birds of have come to roost" and the news coming out of establishment Washington is clear for any discerning person to see: the WMD ruse has gotten America deep into the swamp that is Iraq and our soldiers are fighting and dying for absolutely nothing -- another Vietnam parallel. White House officials have been very reluctant to admit the President did not know what he was talking about when he thrust America into this war on this slippery slope which has now shifted under his feet. The next segment from this featured story addresses that issue:
"... the White House has been reluctant to call off the hunt, holding out the possibility that weapons were moved out of Iraq before the war or are well hidden somewhere inside the country. But the intelligence official said that possibility is very small." (Ibid.) Remember this reality when we speak a little later about our threat against Syria.
Now, let us see how the Arab world is viewing this official admission that Iraq had no Weapons of Mass Destruction.
NEWS BRIEF: "Bush refuses to apologise for invading Iraq", Middle East Online, 1/13/2005
"WASHINGTON - The United States has stopped searching for weapons of mass destruction in Iraq - one of its key reasons for invading the country - and a report saying there are no such weapons to find there will likely stand, the White House confirmed Wednesday. However, US President George W. Bush, who issued dire warnings about Iraq's WMD capability prior to the US-led invasion of Iraq in March of 2003, said the Iraq war had been 'absolutely' worth fighting. 'Like many, many here in the United States, many around the world, the United Nations thought he had weapons of mass destruction, and so, therefore, one, we need to find out what went wrong in the intelligence gathering. Saddam was dangerous. And .. the world was safer without him in power' ..."
Did you catch that lie from President Bush? "the United Nations thought he had weapons of mass destruction"
In trying to explain away one lie, President Bush speaks another big one! He actually says that the United Nations thought Saddam Hussein has WMD? For almost one year prior to our invasion, United Nations weapons inspectors reiterated time and again that Saddam possessed no WMD. Even though the US provided exact coordinates to UN inspectors, at which we insisted Iraq had stored WMD, UN inspectors could find nothing at those locations. Look at some articles which we posted on our Daily News Updates prior to Bush's invasion which prove that the UN did not believe Iraq had WMD and, therefore, opposed Bush's invasion:
"Dealing in double standards: Bush at the UN", Asia Times, Sep 18, 2002 -- Key quote: "President George W Bush, in his long-anticipated speech before the United Nations, was unable to present any clear proof that Iraq currently has weapons of mass destruction or functioning offensive delivery systems. Yet lack of credible evidence was only one problem with the president's speech."
"Conservatives Against a War with Iraq", US Congressman John J. Duncan (Tennessee), February 26, 2003 -- Key document, read carefully
"Will the US Have to Fight Alone?", DEBKAfile Intelligence, March 11, 2003
"Why war? The case hasn't been made", The Jerusalem Post, March 11, 2003
"Security Council Members Won't Support Iraq War", Fox News, March 14, 2003
"Blix pours scorn on Powell's claims", Dawn International, 16 February 2003
"Blix: Iraq Won't Use Chem, Bio Weapons", Fox News, March 18, 2003 -- Key quote: "During 3 months of inspections, Blix said, his teams found no evidence of chemical or biological weapons."
"Costs of war by far outweigh benefits", Asia Times, Mar 21, 2003
"China goes down with UN defeat", Asia Times, Mar 21, 2003
"The Ultimatum of Arrogance", Pravda, March 19, 2003 - Key quote: "he is about to commit the biggest mistake any US President has made in the history of the country"
"UN resolution to eject the United States from the United Nations", Arabic News, 3/15/2003
"The US has not made its case against Iraq", Arabic News, 3/15/2003
"Proof at any cost has made truth a casualty of the crisis: UN inspectors reports have been ignored in the dash for war", smh.com.au (Australian) 3/17/2003
We posted numerous additional articles in Daily News Updates during this period, showing that the UN did not believe the evidence was strong enough to warrant an invasion, but most of those links are not active now. But, the evidence is quite clear: the UN opposed Bush's invasion because its members and its inspectors did not believe the evidence was strong enough to prove Saddam had Weapons of Mass Destruction. Once again, the President lies as he tries now to say the UN thought Saddam had WMD.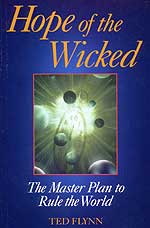 II. Suddenly, without warning, the rhetoric from around the world seemed to shift in favor of an abrupt American withdrawal after the Iraqi elections.
NEWS BRIEF: "Pull out of Iraq; rebuild South Asia", Editorial, Boston Globe, January 9, 2005
"THE UNBELIEVABLE tragedy that is unfolding in South Asia might be an opportunity for the Bush administration to dig itself out of the mess it has created in Iraq and at home, and leave a positive mark in the history books ... The money we are spending in Iraq could be channeled instead to a massive relief operation. By ending our occupation of Iraq now, and switching our priority to that noble cause to the nations hit by the tsunami, we would restore our reputation as the humane leader of the world. There would be no negative backlash for pulling out since the world already holds us in contempt for invading Iraq."
When a major American Mass Media corporation like The New York Times issues a clarion call for the United States to just pull up stakes and abruptly leave, you have to ask yourself whether this opinion may represent the beginning of official thought in Washington, D.C. I know the Times is considered leftist, but still, a call for Bush to now abandon Iraq might be views as a very strong barometer.\
But, you might be surprised to learn that the official Council on Foreign Relations (CFR) is also sounding a clarion call for Bush to abruptly withdraw! The flagship of the CFR is Foreign Affairs; publications within these pages are generally seen as future policy, or a signal that a big change is forthcoming. Therefore, we were highly interested when this article appeared.
NEWS BRIEF: "Iraq: Winning the Unwinnable War", by James Dobbins, Foreign Affairs, January/February, 2005
"Summary: By losing the trust of the Iraqi people, the Bush administration has already lost the war. Moderate Iraqis can still win it, but only if they wean themselves from Washington and get support from elsewhere. To help them, the United States should reduce and ultimately eliminate its military presence, train Iraqis to beat the insurgency on their own, and rally Iran and European allies to the cause."
This process of training the Iraqi troops and police to win the war against the powerful insurgents will prove to be as unwinnable a solution as the "Vietnamization" policy of three decades ago. However, the major point is that Foreign Affairs is delivering a double body blow to official Bush policy in two statements:
1) "... the Bush administration has already lost the war"

2) "... the United States should reduce and ultimately eliminate its military presence"
These are major statements of policy from a source none other than the CFR! President Bush indirectly answers to the Council on Foreign Relations. Is an American policy shift imminent? Are we about to pull out abruptly? Another Foreign Affairs article in this same current publication speaks even more boldly to the issue of disengagement from Iraq.
NEWS BRIEF: "Iraq: The Logic of Disengagement", by Edward N. Luttwak, Foreign Affairs, January/February, 2005
"Summary: The best strategy for the United States now in Iraq is disengagement. In a reversal of the usual sequence, the U.S. hand will be strengthened by withdrawal, and Washington might actually be able to lay the groundwork for a reasonably stable Iraq. Why? Because geography ensures that all other parties are far more exposed to the dangers of an anarchical Iraq than is the United States itself."
Once again, we see a CFR publication urging a withdrawal from Iraq sooner rather than later. Furthermore, their logic that Iraq's neighbors would impose pressure to stabilize Iraq because they do not want an " anarchical Iraq" is simply stating a geopolitical fact that was well-known before Bush ordered the invasion. Stating this well-known fact now is similar to admitting soon after we pulled out of Vietnam that the infamous "Domino Theory" which had underpinned American policy for 13 years in that poor land was not valid after all, and never was!
If the United States were to suddenly pull up our military force and withdraw from Iraq after investing so much blood, sacrifice, tears and hot rhetoric, President Bush would be finished as a world leader and the United States might be finished as a legitimate superpower. A powerful nation does not just withdraw from a country which it invaded. To do so would severely damage its global credibility.
However, such an abrupt withdrawal would permanently discredit President Bush. His policy of unilaterally invading Iraq based upon his authority as a National Sovereign would be considered a failure; indeed, many throughout the world could make the claim that National Sovereignty is THE force responsible for every war in the 20th-21st Centuries and should be eliminated in favor of a One World Sovereignty. At this point, the fact that President Bush overrode the "advice and consent" of the UN will become the most important issue. An abject failure in Iraq could set the stage for a permanent abolition of National Sovereignty in favor of One World Sovereignty.
Furthermore, since our invasion did remove the strong central government holding the disparate groups together, our abrupt withdrawal would more than likely plunge Iraq into a devastating civil war as Sunnis, Shi'ites and Kurds all battle one another for supremacy. In the short term, an all-out civil war would erupt, threatening the entire Middle East.
However, one interesting prophetic possibility does present itself. We have presented evidence that our invasion of Iraq is providing the final fulfillment of the End of the Age prophecy which foretells of the devastation of Babylon (Iraq) -- NEWS1920. We believe that our slaughter of Iraqi civilians is the fulfillment of God's judgment as spelled out in Isaiah 13, and that our used of Depleted Uranium Munitions is sealing the prophecy of Isaiah 13:19-21, that the city of Ancient Babylon will never be rebuilt to her former glory.
However, one other part of Isaiah 13 remains unfulfilled.
"Behold, I will stir up the Medes against them, who have no regard for silver and do not delight in gold and thus cannot be bribed. Their bows will cut down the young men of Babylon; and they will have no pity on the fruit of the womb, their eyes will not spare children." [Isaiah 13:17]
This verse may also apply to the last judgment upon this poor land, when God brings the Medes against the land of Babylon. The modern day descendants of the Medes may be the Kurds, who are right now caught in the middle of this conflict, but who are very eager to destroy Iraq in revenge for the terrible atrocities inflicted upon them by Saddam Hussein. Easton's Illustrated Dictionary lists the Medes as part of the Assyrian Empire, which covers the area of today's Iraq, Syria, Lebanon. This area borders on the mountainous border of Iran (Persia). Remember, the army that destroyed Babylon in Daniel 5 was a combined army from Medo-Perisa. If the Kurds are going to be turned at the very end of the age against the now hapless Iraqi citizens after their destruction by American-led forces, then the description of this destruction in the following verses makes a lot of sense.
Today, the Kurds anxiously await the turn of events from their position north of Baghdad. They may be the most organized, and best equipped of any faction in Iraq because they have been built up by the American army. If America pulls abruptly out of Iraq, all-out civil war between the Sunnis and Shi'ites will probably ensue. Once they have spent themselves the Sunnis and Shi'ites might look to their north with horror, realizing their centuries-long nemesis, the Kurds, are going to march southward, armed to the teeth with American weapons.
But, you say, this type of unilateral withdrawal along the line suggested by Foreign Affairs and The New York Times can never really happen - right? Listen to this most recent remark by Secretary of State Colin Powell, noting the timeline in these articles.
NEWS BRIEF: "US troops may quit Iraq this year: Powell", Dawn International, 14 January 2005
"WASHINGTON, Jan 13: US troops will begin leaving Iraq this year, Secretary of State Colin Powell said in an interview released by the State Department on Thursday. Mr Powell said he hoped the Iraqi army, national guards and police will soon play a larger security role, allowing the United States to withdraw some troops ... In the interview with National Public Radio, Mr Powell gave no timetable for troop withdrawal, but said: 'I believe that during 2005 (the Iraqis) will be able to assume a greater burden, and ... the burden on our troops should go down, and we should start to see our numbers going in the other direction'."
Notice that Powell here is simply parroting what the Foreign Affairs write ups were saying two weeks ago: !) Iraqis should be able to assume more of a role; 2) Americans should begin to pull back. After the January 30 elections, events could become very interesting.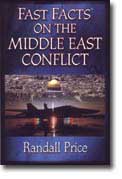 III. Violence in Iraq grew to almost immeasurable proportions this past week, ahead of the January 30 elections. Because of the great number of events, we shall post a brief segment of the pertinent articles, with a hotlink for each one so you can read them at your leisure.
NEWS BRIEF: "Three Senior Iraqi Officials Abducted, Man Beheaded; U.S. General Warns of Possible 'horrific' Attack", AP Breaking News, January 8, 2005
"BAGHDAD, Iraq (AP) - Militants abducted three senior Iraqi officials, beheaded a man who worked for the U.S. military and killed at least four others ... a day after a U.S. general warned that insurgents may be planning 'horrific' attacks ahead of Jan. 30 elections ... Air Force Brig. Gen. Erv Lessel, deputy chief of staff for strategic communications in Iraq, said Friday the United States has no intelligence indicating specific plots. But he said American leaders expected a rise in attacks ... This week has seen a string of assassinations, suicide car bombings and other assaults that killed nearly 100 people, mostly Iraqi security troops, who are seen by the militants as collaborators with the American occupiers ... In Baqouba, insurgents beheaded a translator who was working with the U.S. army after breaking into his house ... An Iraqi policeman was killed by masked gunmen as he was leaving his house the southern Dora neighborhood of Baghdad ... In Baghdad's western neighborhood of Khadraa, gunmen shot dead Abboud Khalaf al-Lahibi, deputy secretary-general of the National Front for Iraqi tribes ..."
NEWS BRIEF: "Baghdad police deputy shot dead", BBC News, January 10, 2005
"Brigadier Amer Ali Nayef was shot dead along with his son, Khalid Amer - also a policeman - as they left the family home for work in the south of the city ... The attackers sprayed machine-gun fire at the police chief's vehicle, killing both men instantly, before fleeing the scene. The attack came minutes after a suicide bomber blew up his car at the gate of a police station in the capital, killing at least three policemen. This is the second killing of a senior official in less than a week. Last Tuesday, Baghdad governor Ali al-Haidri was shot dead in a roadside ambush ... The US military also reported two deaths of servicemen on Sunday."
NEWS BRIEF: "Gunmen kill representative of Iraq cleric", Associated Press, reprinted in Detroit News, January 13, 2005
"NAJAF, Iraq (AP) -- Gunmen have killed the representative of Iraq's most senior Shiite Muslim cleric along with his son and four bodyguards in a town south of Baghdad, an official in the cleric's office said Thursday. Sheik Mohammed Finjan, representative of Grand Ayatollah Ali al-Sistani in the town of Salman Pak, 12 miles southeast of Baghdad, was shot dead Wednesday night as he was returning home from a mosque where he performed the evening prayers, the official said on condition of anonymity. His son and four bodyguards were also killed in the incident, the official at al-Sistani's office in this Shiite holy city said. The killing appears to be a message for al-Sistani who strongly supports the holding of general elections on Jan. 30. Insurgents, who many of them are believed to be Sunni Muslims, have been targeting electoral workers as well as candidates."
Indeed, it does appear that the Sunni Muslims comprise the majority of the insurgency and are afraid that the Shi'ite majority will win election on January 30. The Sunnis have dominated Iraqi policies for generations, through a series of repressive dictatorships. They have every interest in keeping the elections from every occurring.
NEWS BRIEF: "Gunmen Kill Six, Kidnap Turkish Businessman at Baghdad Hotel", AP Breaking News, January 13, 2005
"BAGHDAD, Iraq (AP) - Gunmen shot six Iraqis dead and kidnapped a Turkish businessman outside a hotel in central Baghdad on Thursday ... The incident occurred at 6:30 a.m. when gunmen opened fire on a minibus that came to pick up the businessman from the Bakhan Hotel, killing all six on board ... The Turkish businessman, who the police officer identified as Abdulkadir Tanrikulu, was kidnapped by at least 10 gunmen. Blood stained the pavement in front of the hotel. Five of the dead were local Iraqi employees working for the businessman, who runs a construction company, al-Abed said. The other victim was the driver of the minibus, he said."
Once again, we can see how dangerous it is for a person to be seen as "collaborating" with the American enemy.
NEWS BRIEF: "US Troops Facing More Powerful, Deadlier Iraqi Bombs", Rense.com, January 8, 2005
"More powerful bombs are being used to target US soldiers in Iraq, a senior Pentagon military official has said. Army Brigadier General David Rodriguez on Friday said the trend of using more powerful improvised explosive devices (IEDs) has become prominent over the past two weeks ... His comments came a day after a roadside bomb targeted a US military convoy in Baghdad, killing seven soldiers ... The brigadier could offer no explanation for the new tactic, including whether or not those fighting US troops were using new experts to cobble together explosive shells and other devices. But he said the military was using a broad effort to detect and defeat IEDs by studying enemy tactics, shifting US military procedures and boosting intelligence efforts."
NEWS BRIEF: "Bomb Destroys U.S. Tank, Kills Two Soldiers in Iraq", Reuters News, January 10, 2005
"BAGHDAD (Reuters) - A roadside bomb destroyed a U.S. tank in Baghdad Monday, killing two American soldiers and wounding four, the U.S. military said ... Roadside bombs are one of the leading killers of U.S. troops in Iraq. They are hidden in everything from soda cans to animal carcasses."
One of the greatest fears amongst American commanders is that the insurgents will get their hands of anti-tank weapons which can destroy both Abrams tanks and our new Stryker armored vehicles. In the second week of war, in late March, 2003, an Abrams tank was destroyed by a very sophisticated anti-tank weapon which left a very small hole upon entry into the armored tank. Commanders were then worried that our superiority on the ground might be challenged should the enemy use these weapons in large quantity. Fortunately, that never happened. Were the insurgents ever to start using such anti-tank weaponry, our losses would skyrocket.

American troops facing this type of daily assault are getting discouraged, as the following news stories illustrate.
NEWS BRIEF: "War Veteran Refuses Second Iraq Deployment, Seeking Conscientious Objector Status", AP Breaking News, January 13, 2005
"SAVANNAH, Ga. (AP) - A mechanic with nine years in the Army, including a role in the assault on Baghdad, has refused to return to Iraq, claiming 'you just don't know how bad it is'. Sgt. Kevin Benderman, 40, said he became morally opposed to war after seeing it firsthand during his first Iraq tour. Now he faces a possible court-martial after failing to deploy Friday with his unit ..."
The key phrase to understand: "'you just don't know how bad it is'."
Cutting Edge has been saying for a very long time that our government and Pentagon have always sugar-coated and whitewashed the military situation facing our troops. Now, events are occurring which support this contention.
Apparently, Sgt. Benderman was not the only one in his unit who did not want to return to Iraq.
NEWS BRIEF: "Why I Refused a 2nd Deployment to Iraq", By: Sgt. Kevin Benderman, Project For The Old American Century
"First a brief forward from POAC co-editor Jack Dalton. I received an email a few moments ago from Kevin's wife Monica. In it she has told me a total of 22 people in Sgt Benderman's unit have refused to deploy to Iraq. 17 have gone AWOL and 2 have attempted suicide. The status of the remaining 3 is unknown at this time ... am Sgt Kevin Benderman and These are the chronological events that led me to conclude that I had no other choice than to refuse the deployment order to Iraq."
NOTE: Because of the limitations of this newsletter, we cannot print all, or even most, of Sgt. Benderman's email. Please take the time to click on the link, above, and read the full text of his dissertation. The point is that a lot of young American soldiers are seeing the kind of horror he saw and they are seeing the kind of civilian casualties he saw, and they want no part of it anymore!
Tragically, another soldier, a Marine, felt like he could not go back to Iraq, but he resorted to the most extreme types of violence.
NEWS BRIEF: "Marine Is Suspect In Ceres Police Officer Killing", 3KCRA Channel.com, updated January 11, 2005
"CERES, Calif. -- A veteran police sergeant has been killed in an ambush shooting at a Northern California liquor store ... They say the suspect is a Marine who may not have wanted to return to the front lines in Iraq. The incident began about 8 p.m. when ... the gunman told a store clerk at George's Liquors in Ceres that he was shot at, and that the clerk should call police ... when the officers arrived, they were confronted by a man armed with an assault rifle who opened fire. Sgt. Howard Stevenson was killed. Officer Sam Ryno was hit several times and taken to an area hospital, where he was reported in critical condition.

"By all appearances, the shooting of these officers was premeditated, planned. It was an ambush', said Ceres Police Chief Art DeWerk ... suspect, 19-year-old Andres Raya (pictured, right) fled into a nearby neighborhood and was holed up in a home for a short time before coming out and opening fire on officers again. Police returned fire, killing Raya. Raya was a U.S. Marine who had completed a seven-month tour in Iraq ... 'In speaking with the family, they conveyed to us that their son did not desire to return to Iraq', said Stanislaus County Sheriff's Department spokesman Lt. Bill Heyne."
What a terrible tragedy! This Marine not only did not want to return to Iraq, but he was angry enough at authorities to concoct a plan whereby he drew unsuspecting officers into a trap so he could kill them. This shows an anger that would cause him to strike out at officers who had nothing to do with his impending tour to Iraq.
NEWS BRIEF: "AWOL Soldier Cites Army Inadequacies", Yahoo News, January 12, 2005
"HOUSTON — An Army National Guard soldier said Tuesday that the inadequate training and equipment he received had led him to abandon his unit rather than face deployment to Iraq ... I guess I'm AWOL right now," Spc. Joseph Jacobo, 46, said in a telephone interview from the Los Angeles area. Among his concerns, Jacobo said, was that he had been unable to find anyone at his Texas training base who could fix his M-4 assault rifle, the primary weapon he would carry in Iraq. The weapon jams, he said. 'They try to put old parts in new rifles', he said. 'It doesn't work. We're having all kinds of problems with our automatic weapons'."
I can really relate to the total lack of concern Army officials show soldiers! When I was about five weeks into my 13-week Basic Training in early, 1969, the sighting mechanism on my M-1 Rifle broke. Even though I was used to shooting weapons during the time I grew up on a farm, I could not hit any target with this broken rifle. I informed by D.I. (Drill Instructor) and he told me the problem was my imagination. I tried to tell the Staff Sergeant in charge of the weapons room, but he told me to "get lost". I even told the commander of our company, but he refused to look at my weapon. For the last weeks of my Basic Training, I was the laughing stock of my company because I could not hit a thing! During final shooting exercises, the sergeant in charge of the shooting range dropped down beside me to find out why I had hit nothing and when I told him of the broken sighting mechanism, he took the rifle to examine it. After pronouncing -- with some vulgarity -- that my sight was, indeed, broken, he asked what my specialty was going to be after Basic Training; when I told him that I was going to Army Intelligence and not infantry, he signed my paperwork "passed".
Yes, I can relate completely to an Army that ignores the weapons plight of its soldiers.
Because of the bad publicity the Iraq War is suddenly getting in the United States, the Army and National Guard are failing to meet their recruiting goals. Given the shortage of manpower, the following story makes some tragic sense.
NEWS BRIEF: "Iraqi Troop Demands Spark New Call For End To 'Don't Ask Don't Tell' ", by Paul Johnson 365Gay.com Washington Bureau Chief, January 7, 2005
"Washington) Reports that the Pentagon is considering a drastic policy change that would allow for longer and more frequent call-ups of reservists to meet the demands of conflicts in Iraq and Afghanistan has prompted a new effort to end the ban on gays in the military. The Washington Post quoting a military source reports that to avoid pushing reserve forces to the breaking point a temporary increase of 30,000 troops in active-duty ranks that was authorized last year will probably need to be made permanent, especially if U.S. troop levels in Iraq remain high. He told the paper that significant troop levels may be required in Iraq for four or five more years.
"Yet figures released by the Service members Legal Defense Network show that more than 9,000 service members have been discharged since 1993 under the 'don't ask, don't tell' policy at a cost of more than a quarter billion dollars to U.S. taxpayers. The Human Rights Campaign joined SLDN today in renewing the call to repeal the military's anti-gay policy."
Let us hope that the Pentagon has the good sense to keep their current policy in effect.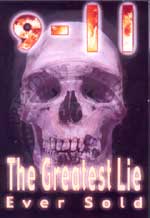 VHS

or DVD

IV. The "War On Terror" campaign took two interesting turns this week, one good and one very, very sad.
A. After years of trying to alert Americans that the President's "War On Terror" is simply the outworking of a decades-long plan by the Illuminati to force a global crisis so they can force a global government, somebody in the Mass Media finally got the message. The whole Osama bin Laden affair is a set-up!
NEWS BRIEF: "Is Al Qaeda Just a Bush Boogeyman?": by Robert Scheer, L.A. Times -- Opinion, January 11, 2005
"Is it conceivable that Al Qaeda, as defined by President Bush as the center of a vast and well-organized international terrorist conspiracy, does not exist? A brilliant new BBC film produced by one of Britain's leading documentary filmmakers systematically challenges this and many other accepted articles of faith in the so-called war on terror. 'The Power of Nightmares: The Rise of the Politics of Fear', a three-hour historical film by Adam Curtis recently aired by the British Broadcasting Corp., argues coherently that much of what we have been told about the threat of international terrorism 'is a fantasy that has been exaggerated and distorted by politicians. It is a dark illusion that has spread unquestioned through governments around the world, the security services and the international media'."
The key sentence to understand is: "... much of what we have been told about the threat of international terrorism 'is a fantasy that has been exaggerated and distorted by politicians. It is a dark illusion ..."
From the beginning, Cutting Edge has presented evidence that the attacks on 9/11 were planned a great many years ago by the Illuminati and that these plans were well known in occult circles. We have written several articles on the shocking truth shown by these card games which were introduced to the gaming retail market in 1995. We encourage you to read these reports, for they represent the "Smoking Gun" to prove that the attacks of 9/11 were planned many years before they actually occurred. You may find these articles at the Illuminati Card Game Section.
In fact, study this album cover, above, for it is also a "smoking gun" which proves that "people in the know" were very well aware of the upcoming 9/11 attacks before they occurred. This picture is from an album cover put out by the group, "Coup", on July 19, 2001, nearly two months before the attack on the World Trade Center and the Pentagon. In this picture, two guys are seen in the foreground, with the burning and exploding World Trade Center Twin Towers in the background. One of the men is holding a pair of orchestra batons in his hands, and is acting like he is orchestrating the entire event. The man in front is holding a radio transmitter in his right hand; with the forefinger of his left hand, he is pushing what appears to be a button, grinning greatly as he does so. In the background, the Twin Towers of the World Trade Center are exploding in flame and fire, very reminiscent of the conflagration of September 11, 2001! What is immediately obvious is that these explosions and fires are very high on the structure, almost exactly where the aircraft hit the buildings.
If these guys of the group, "Coup" knew of the plan to destroy the Twin Towers, you know the CIA and other parts of American Intelligence knew of the plan also. This picture was originally discovered on the Art Bell website just days after the attacks of 9/11, but the link is not working now.
Jewish author, Barry Chamish, was also trying to alert the world that Osama bin Laden was a created threat. Listen:
NEWS BRIEF: "Who Created Islamic Extremism?", email alert, September 16, 2001.
Barry provides very interesting information, demonstrating that past American Presidents have created the very problem in Afghanistan against which we are now about to attack! This fact may be one of the most important outgrowth of the Hegelian Doctrine, of creating a controlled conflict and then stepping in with a "plan" to "solve" the problem so the panicked citizenry will follow you toward your desired goal.
Listen now to Barry Chamish tell us who created the following entities against whom we are now supposedly battling:
" ... who created the [Afghanistan] Taliban? President Jimmy Carter of the Council On Foreign Relations took the first step by ordering a covert war against Soviet forces in Afghanistan. Who originally funded the Taliban? CIA chief George Bush of the CFR affiliate, Skull And Bones Society. [This "CIA chief George Bush" is the Senior, President George Herbert Walker Bush.] Who supplied the Taliban with all the sophisticated encrypted telecommunications equipment ... President Clinton of the CFR ... Who handed the Taliban $48 million, to eradicate poppies, knowing full well it wouldn't be used for that purpose? Why our current American President, like his father, a Skull And Bones graduate. Who is Bin Laden's brother's business partner? Why Percy Rockefeller of the CFR-founding Rockefeller family. Who owned the land the World Trade Centers stood on?"
Therefore, the "news" that Osama bin Laden is a "boogeyman" manufactured threat is not new news to those of us who have been paying attention all these years. But, it is refreshing to see major news outlets like BBC News and the L.A. Times finally waking up to the realization that all the terror rhetoric to which we have been subjected these past three years has all been an exercise in masterful propaganda worked out on a global stage.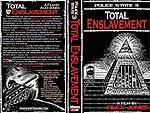 Now, let us turn to a subject which might impact us very strongly very soon.
B. Since 9/11, the Bush Administration has held in jails men who were never charged with a crime, never allowed legal representation, and never allowed a trial. In other words, these prisoners were never allowed to defend the accusations of terror leveled against them. To make matters worse, most of these prisoners were subjected to severe torturing.
This past week, the Federal Government announced they were released an Arab-Australian citizen and would not seek to place charges. Why are they taking this action? Because they did not possess evidence which would stand up in a court of law!
NEWS BRIEF: "US to release Habib without charge", ABC News Online, January 11, 2005
"Australian Mamdouh Habib will be released from the United States's prison camp at Guantanamo Bay, Cuba, without charge. The US has told the Australian Government it does not intend to bring charges against Mr Habib, who has been at Guantanamo Bay since 2002 ... Mr Habib's lawyer Stephen Hopper says his client's release shows that the allegations against him are groundless. 'The US Government's case has collapsed', Mr Hopper said ..."
Why did the government's case suddenly collapse?
"There were orders for them to deliver up various documents and things, under orders from the US District Court next week. It's obvious that they couldn't produce those documents or things, or those documents or things had things that were overwhelmingly prejudicial to their case, and everything's fallen down like a deck of cards. It's a great day for justice. This proves we were right all along." (Ibid.)
We agree that this dismissal of charges is a great day for justice. However, this man was held for almost three years and he was tortured, as the next story reveals. The only reason he is walking free now is that a Federal Court ordered the Bush Administration to produce its proof! Since the government had no proof, it decided not to hold Mr. Habib any longer. How can a "Christian" President and a "Christian" Attorney General carry out such heinous abuses of a person's rights? Never forget that one day the person denied their rights like Mr. Habib will be naturally-born American citizens. Right now, Patriot Acts I and II contain provisions which will allow officials to strip citizenship from naturally-born Americans, and will allow them to hold us indefinitely on the same basis as Habib was held.
This administration has proven itself to be lawless over and over again since 9/11. Christians, when will you wake up? Now, let us examine the story reporting that Mr. Habib had been tortured.
NEWS BRIEF: "Documents reveal Habib torture allegations", ABC News Online, January 6, 2005
"New detail has emerged about the alleged torture inflicted on Australian terrorism suspect Mamdouh Habib while he was in Egypt. Mr Habib was captured by US forces in Pakistan in 2001 and was moved to Egypt before being taken to Guantanamo Bay in Cuba. The ABC has obtained previously sealed court documents in which Mr Habib's lawyers outline allegations of routine torture and beatings while he was in Egypt ... He says the torture made him give some false confessions."
Of course, as any seasoned interrogator will tell you, torture never produces really credible intelligence, since the victim will tell his torturers anything to stop the pain.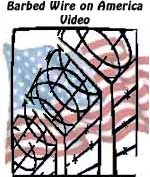 DVD

or VHS

Based upon this embarrassing situation, where American authorities are having to release suspects they have held for years, and have tortured, simply because they had no evidence which would stand up in a court of law, do you think the Bush Administration has changed its mind about how to proceed in the future? Are they planning to act differently now? Of course not!
Bush officials simply plan to build international prisons which would be totally off limits to any American court!
NEWS BRIEF: "A global gulag to hide the war on terror's dirty secrets: Bush is now thinking of building jails abroad to hold suspects for life", The Guardian (London), January 14, 2005
"The promise of imminent release for four British detainees held at the notorious US prison at Guantanamo Bay is obviously welcome, but it is only a tiny exception in the surge of bad news from the Bush team on the human rights front ... It is thinking of building jails in foreign countries, mainly ones with grim human rights records, to which it can secretly transfer detainees (unconvicted by any court) for the rest of their lives - a kind of global gulag beyond the scrutiny of the International Committee of the Red Cross, or any other independent observers or lawyers ... According to the Washington Post, which broke the story last week, one proposal is to have the US build new prisons in Afghanistan, Saudi Arabia and Yemen ..."
Another interesting story on this subject which we encourage you to read is, "Dubya's Gulag", by Dale McFeatters, Capitol Hill Blue, January 4, 2005. This article clearly shows that this Bush Administration plan to build prisons in foreign countries away from the jurisdiction of American courts is most definitely identical to the old Communist Gulag system in the Soviet Union. Under the guise of "War on Terror", President Bush has acted to take the freedoms and lives of countless people, including Americans once the planned panics are sprung.

The United States has always held the moral high ground against its enemies. In World Wars I and II, our officials did not usually succumb to the barbarous practices of the Nazis, the Japanese, and even the Russians. Now, however, this "Christian" President has consistently taken actions which violate all Biblical conduct and all non-christian standards as to what constitutes acceptable behavior.
And now, faced with the unpleasant publicity which has suddenly erupted concerning the manner in which Bush officials have tortured prisoners against whom no charges have been filed and against whom no evidence has been presented, these officials simply plan to avoid such embarrassments in the future by moving their prisons to overseas lands, far beyond the scope of pesky American courts and press.
And, to add even more horror, Patriot Acts I and II give President Bush the authority to treat you and I in exactly the same manner! Once the planned panics begin which launch World War III, these are the types of treatment that patriots and genuine Christians face. Are you spiritually ready? Is your family?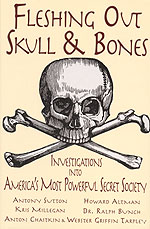 V. This past week, the torture and sexual humiliation scandal was back in the news because the first Army soldier accused went on trial for doing just what his superiors -- Bush officials -- had ordered him to do to those Iraqi prisoners. With this publicity, several news stories occurred at which we need to look.
NEWS BRIEF: "Iraqi victim says US torture worse than Saddam", Khaleej Times, 12 January 2005
"FORT HOOD, Texas - A former inmate at Iraq's Abu Ghraib prison forced by US guards to masturbate in public and piled onto a pyramid of naked men said Tuesday even Iraqi dictator Saddam Hussein did not do such things. The inmate testified at the court martial of reservist soldier Charles Graner, accused ringleader of guards who engaged in the abuse, which prompted outrage when pictures of the sexual humiliation were published around the world ... 'They were torturing us as though it was theater for them' ... a n obviously ill at ease Mutar added: 'I was extremely emotional because (even) Saddam didn't do this to us'."
How about this revelation? President Bush has been telling the world since mid-2002 that Saddam was treating his people so badly that American forces needed to invade the country to set the Iraqis free! Yet, here an Iraqi prisoner tortured in American military prisons is testifying that even Saddam did not torture the way in which the Americans tortured; the Americans were worse than Saddam!
Of course, he is referring to the fact that American torture was specifically designed to offend sensibilities that only Muslims possess, because of the strict nature of their Islamic religion. To this fact, Cutting Edge has been reporting since early May, 2004, when the scandal broke into the open. We have also posted dozens of articles in which people in authority, like General Janice Karpinski, that these abuses were specifically designed by the CIA and Pentagon, tested at Guantanamo Bay and then "exported" to Abu Ghraib and other prisons throughout Iraq and Afghanistan. General Karpinski laid the blame squarely on the shoulders of Defense Secretary Rumsfeld and stated her belief the blame goes right to the White House.
As the trials of these lowly soldiers gets underway, keep in mind that the Bush Administration's objective is simply to convince the gullible American people that these horrific abuses occurred because some low-level soldiers got carried away; the flip-side to this objective is to deflect any serious consideration that officials within the Bush Administration were responsible for creating these specific abuses and then carrying them out against these defenseless Iraqis.
This story on torture suddenly took an unexpected turn this past week, as we learned that British scientists are actually torturing people in order to discover how the mind copes with such constant pain! As we learn of this horrific type of experimentation, we learn that scientists want to learn if "people of faith" actually feel the torture! Listen closely, for this article carries End of the Age significance.

NEWS BRIEF: "More Bizarre Psychological Torture Testing so Scientists Can Figure Out How To Make Torture More Effective: Torture' to uncover brain secret", BBC News, January 10, 2005
"Torture is being used to help scientists understand how the brain works Volunteers are to undergo torture to see if faith eases pain. Oxford University scientists will carry out experiments on hundreds of people in a bid to understand how the brain works during states of consciousness. One aspect of the two-year study will involve followers of both religious and secular beliefs being burnt to see if they can handle more pain than others. Some volunteers will be shown religious symbols such as crucifixes and images of the Virgin Mary during the torture. Researchers believe the study may improve understanding of faith, how robust it is and how easily it can be dislodged."
Once your mind stops reeling from this news story, concentrate on a couple of key points:
1) "Volunteers are to undergo torture to see if faith eases pain"
2) "Researchers believe the study may improve understanding of faith, how robust it is and how easily it can be dislodged." In other words, these scientists want to discover how they can "dislodge" a person's faith through torture. Now, why on earth would scientists from a university known for turning out Illuminist trained leaders and whose funding definitely comes from that source, want to try to discover how a person's faith can be destroyed through torture? What on earth brought them to this point? Why does the Illuminati want to know this, and why do they want to achieve this kind of capability?
Former Satanist and Mother of Darkness, Cisco Wheeler, told me in late 1999 that the Illuminati is well aware that a genuine Christian who "calls upon the name of the Lord" (Joel 2:32; Acts 2:21) while under torture cannot feel the pain. As incredible as this might seem, a close reading of the book, "Fox's Book of the Martyrs" reveals that many, many of the martyrs who were put to death through torturous means apparently did not feel the pain. In fact, their brave and apparently painless public death through the torture worked mightily to turn the hearts and minds of the people against the rulers meting out such pain. When you read "Fox's Book of the Martyrs" with the idea to watch for the many instances in which Christian martyrs did not feel the pain, you will gain a new appreciation of the promise God gives in Isaiah 43:2b:
"When you walk through the fire, you will not be burned or scorched, nor will the flame kindle upon you." (Isaiah 43:2b; Parallel Bible, KJV/Amplified Bible Commentary]

If the flame does not kindle upon you, or burn you or scorch you, that means you will not feel the pain. At the moment a Christian needs the Holy Spirit to infuse him or her with additional Grace, additional Grace will be granted -- instantly.
What a precious promise! The Illuminati knows this is the case, and so they are attempting to discover how they may devise a torture to take away God's gift to His suffering saints. In these most perilous times, now is not the time for panic or for abandoning the cause of Jesus, but a time when you draw closer to Jesus than ever before. Listen to these additional precious promises:
"Fear not, there is nothing to fear, for I am with you; do not look around you in terror and be dismayed, for I am your God. I will strengthen and harden you to difficulties, yes, I will help you; yes, I will hold you up and retain you with My [victorious] right hand of rightness and justice. (Isaiah 41:10; Ibid.)
If you are ever taken prisoner in this time of the Final Birth Pangs panic and war, God is assuring you that "there is nothing to fear, for I am with you". Pray daily that God will daily "strengthen and harden you to difficulties", so that if you are called to martyrdom, you may triumphantly serve Jesus through the ordeal. Remember that God is promising in these two passages that He will save you THROUGH the trial, not necessarily from it.
"God Himself has said, I will not in any way fail you nor give you up nor leave you without support. I will not, I will not, I will not in any degree leave you helpless nor forsake nor let you down or relax My hold on you! Assuredly not! So we take comfort and are encouraged and confidently and boldly say, The Lord is my Helper; I will not be seized with alarm; I will not fear or dread or be terrified. What can man do to me?" (Hebrews 13:5b-6; Ibid.)
We must double and triple our efforts to walk a closer path with Jesus and to feel the power of the Holy Spirit coursing through your spirit. You also must learn the secret of "dwelling in the secret place of the Most High". Listen to God's promises in this wonderful chapter.
"HE WHO dwells in the secret place of the Most High shall remain stable and fixed under the shadow of the Almighty Whose power no foe can withstand. I will say of the Lord, He is my Refuge and my Fortress, my God; on Him I lean and rely, and in Him I confidently trust!" (Psalm 91:1-2)
Once we dwell spiritually in this "secret place of the Most High", we shall be kept "stable and fixed" during the trial. Then, carefully note the rest of this wonderful chapter, for the calamitous events which God promises to keep His children who dwell in His "secret place" sounds suspiciously like the calamities the Illuminati has planned for the world very soon.
Can you feel the closeness of the prophetic hour when you realize that the Illuminati is trying to learn how to torture you so you will feel it? Never fear, for God is greater than any technique the enemy of our souls can devise against us. The Bible promises us that. However, can you now see from which supernatural spirit President Bush (Skull & Bones) gets his desire to torture people?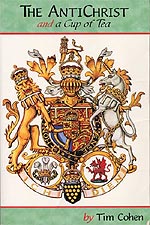 VI. Another news event occurred this week which seemed to carry strong End of the Age implications.
NEWS BRIEF: "Hear ye, hear ye: Sanhedrin seeks David's scion as king", The Jerusalem Post, January 12, 2005
"Will Jews begin proclaiming 'Long live the king' in the near future? According to a group of 71 Jewish scholars who met this week in the Old City of Jerusalem in the form of a modern-day Sanhedrin – a duplicate of the religious tribunal which convened during the time of the Second Temple – a coronation day is growing closer ... There hasn't been a genuine Sanhedrin in Israel for nearly 1,600 years ... The group composed largely of Kahane sympathizers that gave itself the name Sanhedrin in October, however, met Sunday to discuss the creation of a Jewish monarchy in the State of Israel. For the past several years a group called the Monarchists has conducted extensive research into the lineage of several families in an effort to discover who has the closest bloodline to the biblical King David – a requirement for any future Jewish king."
Messianic expectations are at fever pitch throughout all Israel today. Many fundamental rabbis who believe the Old Testament literally are reading many of the same news stories we are, and are drawing the appropriate End of the Age conclusions. The "Temple Mount Faithful" has created the cornerstone of the new Temple over a decade ago and have repeatedly tried to lay it on the Temple Mount. Of course, Israeli police have rebuffed their efforts every time, knowing that such a cornerstone laying ceremony would cause an explosion to occur amongst the Muslims, for everyone knows that the Islamic Dome of the Rock was deliberately constructed over where the Arabs believed the Holy of Holies to be.
Therefore, the existing Islamic temple must come down, a prophetic fact the Illuminati has taken proper note of. In the book, "The Armageddon Script", by Peter Lemesurier, the Illuminati reveals that they plan to bring down that Muslim temple with a mighty earthquake, so their New King David (Antichrist) can arise and begin building his new temple. We have rightly noted that the global Illuminati -- Freemasons all -- fervently intend to rebuild Solomon's Temple on the Temple Mount to serve their New King David (NEWS1643).
Notice, also, that the members of this Sanhedrin correctly realize that any Messiah must prove his lineage back to King David. This prophetic reality is the reason Matthew, Chapter One, exists, for it lists Jesus' ancestry back to King David. Once again, the Illuminati has taken note of this Biblical fact, and has created the "Merovingian Blood Line" lie, popularized by the book "The Da Vinci Code" (NEWS1871).
Let us now go back to this feature article for more information. You will see how this kind of zealous behavior might start a regional war before the Israeli authorities are ready.
"Some of the other ideas discussed at the Sanhedrin meeting included the construction of an altar on the Temple Mount to be used for the Passover Offering during the upcoming holiday. One of the ideas, members said, is to climb the Mount and build the altar within minutes and sacrifice the lamb before security forces can stop them. Another, said leading Sanhedrin member Baruch Ben-Yosef, is to pray for a tsunami-like disaster on the Mount. 'In one second, God wiped out 150,000 people', he said. 'Who knows? Maybe he'll help us if we show him we are ready'."
As we stated before, the Illuminati has planned for the Islamic Dome of the Rock to be brought crashing to the ground through an earthquake, which we know their scientists can certainly cause at will. This destruction of the Dome is to be synonymous with the appearance of Antichrist.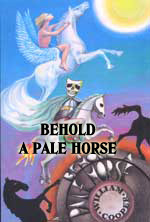 Behold A Pale HorseVII. As the world struggled with the tsunami relief, a behind-the-scenes struggle may be playing out over the armed forces of the Developed States.
Before you read this week's pertinent news about the Tsunami, please take a moment to read our signature articles of analysis, which will give you a strong anchor of understanding as you read these recent articles below.
* "Quake In Iran On 12/26/2003 And The Asian Quake of 12/26/2004 Contain An Occult Signature: Were They Triggered By HAARP Or Scalar Waves?" When you understand the occult numbers and characteristics of these two devastating earthquakes, you will be able to determine for yourself whether HAARP or Scalar weapons waves were used to trigger them. Possibilities are more than interesting; they are staggering.
* "Tsunami-Earthquake Update: Right On Cue, US Ally Indonesia Calls For Regional-Global Conference To Speed Rebuilding -- President Bush Gave President Clinton An International Stage -- "Order of of Chaos" (Ordo Ab Chao) is the Illuminist-Freemason motto. Out of the disorder and chaos from the 9.2 earthquake and tsunami, the "Non-Integrating" nations devastated can be rebuilt so they can become "Core Functioning" nations. Watch President Clinton vault on to the world stage.
NEWS BRIEF: "Bashir warns against long-term deployment in Aceh", ABC News Online, January 12, 2005
"Hardline Muslim leaders in Indonesia have warned that Australian troops should not stay long in Aceh, the region worst hit by the Boxing Day tsunami. Radical cleric Abu Bakar Bashir, the accused terrorist leader, says Australian forces should have a strictly limited role in delivering humanitarian assistance. Bashir voices the fears of a hardline minority of Indonesias's Muslims, who are deeply suspicious of Australian and American intentions in the region."
Since Australian forces initially supported the American drive into Iraq, and since Australian forces invaded the poor Solomon Islands in pursuit of the Illuminati strategy of invading or threatening to invade "Non-Integrating" nations, you can forgive this radical cleric for his suspicions that, just perhaps, these military forces might have plans other than just delivering food and aid to the stricken region.
The Indonesian armed forces were feeling some heat along these lines from their people. Listen:
NEWS BRIEF: "Indonesia gives foreign troops exit deadline", ABC News Online, January 12, 2005
"Indonesia's Vice-President Jusuf Kalla says foreign troops helping with aid relief efforts in Indonesia's tsunami stricken Aceh province should leave by the end of March. Forces from Australia, the United States, Singapore, Malaysia, Germany, China, Spain, Pakistan, Japan and Switzerland have scrambled to help with relief efforts in Aceh, on the northern tip of Sumatra island, following the December 26 disaster. 'Three months are enough. The sooner [they leave] the better', Mr Kalla said."
Once again, the specter of the disaster unfolding in Iraq and Afghanistan seems to be casting its long shadow over this situation in Indonesia.
"The issue of foreign troops is a sensitive one in Indonesia, the world's most populous Muslim nation. Their presence in Aceh, the scene of a long running separatist rebellion, has also raised some nationalist hackles. Indonesia on Wednesday stood firm on tough restrictions requiring military escort for foreign aid workers in its tsunami-hit Aceh province, insisting the threat from armed rebels was genuine."
Before the tsunami hit, Indonesia had virtually sealed off the region. Now, for a brief time at least, that tight control has virtually vanished. I did think it odd that the epicenter was so close to the area in Indonesia where the civil war had been raging for such a long time. In the book, "The Pentagon's New Map", on which NEWS1833 and NEWS1906 were based, stated boldly that one of the reasons a nation remains stuck in the "Non-Integrating" status was because they had been locked in a civil war. To solve this, a dramatic shakeup was required. While the author of this Pentagon book did not mention earthquakes, he did mention American aircraft carriers.
""Any time American troops show up -- be it combat, a battle group pulling up off the coast as a 'reminder', or a peacekeeping mission -- it tends to be in a place that is relatively disconnected from the world, where globalization hasn't taken root because of a repressive regime, abject poverty, or the lack of a robust legal system ... Draw a line around these military engagements and you've got what I call the Non-Integrating Gap ... So where do we schedule the U.S. military's next round of 'away games'? The pattern that has emerged since the end of the cold war suggests a simple answer: in the Gap." ["The Pentagon's New Map", by Thomas P. M. Barnett, U.S. Naval War College, Esquire Magazine, March 2003, P. 174-176, as quoted in NEWS1900]
With extreme arrogance, this Naval War College author flippantly states that American military pressure will be brought upon "Non-Integrating States" either through "combat", or from a battle group pulling up off the coast as a 'reminder', or through a peacekeeping mission". If Muslim leaders have read this treatise, this Naval War College book, you can understand how nervous they might be right now, for American and Australian naval battle groups are in her waters, and these foreign soldiers are on her soil. Who can know if they will really stick to "humanitarian assistance", or whether they will suddenly launch out into military action to force a "Regime Change"?
Someone high up in the Bush Administration must have immediately called someone high up in the Indonesian government, for a "U-Turn" in stated policy was soon forthcoming. Listen:
NEWS BRIEF: "Jakarta does U-turn on foreign troops", Aljazeera News, 14 January 2005
"Indonesian Foreign Minister Hassan Wirajuda has said he welcomes the presence of foreign troops in the country helping tsunami relief efforts. 'You can rest assured that we welcome even foreign troops. Their presence is based on our request', Hassan said on Thursday, speaking at a press conference with his German counterpart Joschka Fischer in Berlin. Indonesia's Vice-President Jusuf Kalla called on Wednesday for foreign troops helping with relief efforts to leave the stricken area of Aceh, on the northern tip of Sumatra island, by the end of March.
"Since then, Indonesian officials have sought to retract Kalla's statement and US Secretary of State Colin Powell said on Thursday that no deadline had been set. Australia, China, Germany, Japan, Malaysia, Pakistan, Singapore, Spain, Switzerland and the US all have forces aiding the relief efforts in Aceh on Sumatra island's northern tip."
That is quite the lineup of Developed Illuminist nations! They all on firmly on board with the Bush Administration's efforts to "shrink the gap", even China.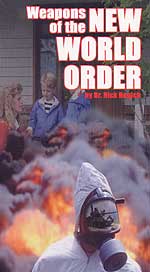 VIII. Last week, Arab newspapers broke the allegations that the earthquake which caused the terrifying and deadly tsunami was set off by a 9.0 megaton nuclear device in a joint American - Israeli effort. We doubt this story, for the following reasons:
First, since both America and Russia have such firm control on the various aspects of the weather, they would not need to use a clumsy device like a nuclear warhead to cause the earthquake. That kind of action could cause a backlash from the entire Muslim world that could complicate the sophisticated operation currently underway to overthrow resistant "Non-Integrating" nations. Even though the plan eventually will cause the demise of most of these nations, it is important for the victim and most of the rest of the world to be kept in dark about the final goal; it is far better to continue talking about humanitarian efforts than "Regime Change". With America ravaging Muslim citizens in Iraq, it is far better to keep talking about "elections".
Secondly, this quake was caused by forces that mimicked the earth's natural forces.
NEWS BRIEF: "Do they know something we don't? Animals' senses may have helped them survive", Boston Globe, January 11, 2005
"Before the devastating wall of water hit a beachfront in Thailand last month, elephants carrying tourists ran for a nearby hill, saving their passengers .... At Yala National Park in Sri Lanka, dozens of men, women and children were killed as the lodge was literally flattened, but virtually all the elephants, buffalo and deer survived. In a wildlife sanctuary in Tamil Nadu, India, antelope reportedly were seen racing from the coast to the forests 10 minutes before the tsunami hit ... A team from Humane Society International this week has seen animals, like dogs, cats and cattle returning to coastal areas of Banda Aceh, Indonesia, after being noticeably absent since the tsunami."
Indeed, just days after the tsunami, a government official from Sri Lanka told reporters that his men had seen many human carcasses, but virtually no animal, prompting him to ask, "Where are the dead animals?"
"Intensely powerful events, like earthquakes, avalanches, volcanic eruptions -- and maybe tsunamis -- produce so-called infrasound or infrasonic sound waves that humans can't hear, but elephants, giraffes, rhinos, hippos, and even pigeons can ... Mammals sense ground vibrations through special detectors in their joints and feet called pacinian corpuscles ... many animals can hear ultralow frequencies and have a keener awareness of the Earth's vibrations. This probably didn't give animals a 'sixth sense' to know that the tsunami was coming. Instead, they may been able to better detect the earthquake that preceded it." (Ibid.)
Both the American HAARP and the Russian Scalar electromagnetic waves may be controlled by human scientists, but they are present in nature. The Illuminati has just discovered the exact frequency at which the earth naturally operates, and has created radio towers that send out signals at that exact frequency. What I am saying is that HAARP and Scalar waves mimic the earth's natural electromagnetic waves.
Finally, when you understand that these electromagnetic waves have to "ping" the target area for weeks or months before the earthquake or the volcano will move. If this earthquake had been caused by a nuclear explosion, there would have been no "ultralow frequencies" for the animals to sense. The tsunami would have been created almost simultaneously, giving the animals no natural warning and no time to escape.
---------Conclusion----------------'THE Secret of a Powerful Prayer Life - As practiced by John "Praying" Hyde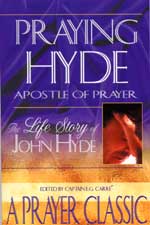 What is THE secret of that prayer-life of John Hyde's? It was this: that it was a life of prayer. Who is the source of all life? The glorified Jesus. How do I get this life from Him? Just as I receive His righteousness to begin with. I own that I have no righteousness of my own -- only filthy rags, and I in faith claim His righteousness. Now, a two-fold result follows:
1) As to our Father in Heaven, He sees Christ's righteousness, not my unrighteousness.
2) Christ's righteousness not merely clothes us outwardly, but enters into our very being, by His Holy Spirit, received in faith as with the disciples (See John 20:22), and works out sanctification in us.
Why not the same with our prayer life? Let us remember the word, "for". "Christ died for us", and "He ever liveth to make intercession 'for' us", that is, in our room and stead. So I confess my ever-failing prayers (it dare not be called a life), and plead His never-failing intercession. Then, it affects our Father, for He looks upon Christ's prayer-life in us, and answers accordingly ... the answer is far "above all we can ask or think".
Another great result follows: it affects us. Christ's prayer life enters into us, and He prays in us. This is prayer in the Holy Spirit. Only thus can we pray without ceasing. This is the life more abundant which our Lord provides. Oh, what peace, what comfort! No more working up a life of prayer and failing constantly. Jesus enters our boat, and the toiling ceases ... Now, we need to be still before Him to pray in us -- nay, allow Him to pour into our souls His overflowing life of intercession, which means literally: FACE TO FACE meeting with God -- real UNION and COMMUNION." ["Praying Hyde: Apostle of Prayer", edited by Captain E.G. Curre', p. 25-26; Emphasis was in the original]
Carefully contemplate -- meditate -- on these life changing truths of powerful, effective prayer so you can realize this kind of prayer in your life:
* "Christ's righteousness not merely clothes us outwardly, but enters into our very being..."
* "Christ's prayer life enters into us, and He prays in us."
* Jesus enters our boat, and the toiling ceases "
* "... allow Him to pour into our souls His overflowing life of intercession..."
* "FACE TO FACE meeting with God -- real UNION and COMMUNION."
Let us return to another section of this precious story of how "Praying Hyde" was so powerfully filled with God Himself:
"So we take our stand near the prayer closet of John Hyde and are permitted to hear the sighing and the groaning, and to see the tears coursing down his face, to see his frame weakened ... shaken with sobs as he pleads, 'O God, give me souls or I die'." [Ibid., p. 5-6]
John Hyde's vibrant testimony literally leaped out of the pages of this powerful book, and his insights into powerful personal prayer has literally transformed my prayer life! As the world travels further into that time of "intolerable anguish" where sin reaches new heights at the same time as the true church fades further away, we need the old saints like "Praying Hyde" to help show us the way back to God's "Old Paths", where we can receive "glimpses ... into the Divine heart of Christ broken for our sins."
The truth is that no Christian may receive praying power like this unless and until he or she receives the burden from on High for lost souls! If you are cold or lukewarm toward souls tonight, pray the Lord of the Harvest that He will send you this precious burden! Just as we cannot save ourselves or keep ourselves saved, neither can we properly possess the burden for lost souls until the Holy Spirit sends that burden into our souls.
I have wept on nearly every page of this book, as I could see the pathway toward God's own heart. (David Bay, Director)
=======================================================
May Jesus Richly Bless You,
David Bay, Director
866-909-2850 Toll Free Customer Service - Order Line
803-356-2850 Toll Free Customer Service - Order Line
803-356-2860 Fax