Do husbands and wives even know what a Christian Family should be?
Precious New Pastor Crone Family DVD's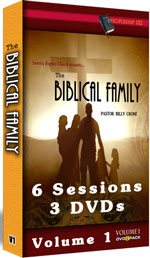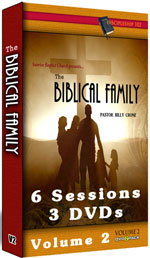 "The Biblical Family" - Volume 1 - Biblical Roles of Man, Husband, and Father
"The Biblical Family" - Volume 2 - Biblical Roles of Woman, Wife, Mother and of Children
We simply need to get back to Biblical values and God's definition of the family unit. We seek to equip you with the foundational truths needed to have a Family Built to Last that can only be found in God's Word, the Bible. Here you will discover such things as seeks to equip you with the foundational truths needed to have a Family Built to Last that can only be found in God's Word.
---
HOT NEWS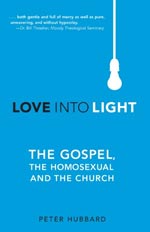 I. An NFL executive has boldly stated that the National Football League is NOT ready for an openly gay player.
All-American Missouri defensive end Michael Sam may see his expected riches dwindle dramatically if other football owners agree that the time is not right for a high-profile gay player.
NEWS BRIEF: "NFL Executives: League Isn't Ready For Gay Defensive End Michael Sam", Dead Spin News,
"There are layers to former Missouri defensive end Michael Sam's coming-out. The first is that it happened, and the sun came up with no more than the expected amounts of bigotry ... Sam's timing is fascinating: Two weeks before the combine, three months before the draft. Plenty of time for NFL teams to do their homework, come to grips with the possibility of making history, and—maybe—let the controversy die down. 'The big factor here is that the initial storm will come now, and not after he's drafted, like maybe he was trying to hide it' ..."
'But while initial reaction from players has been almost universally welcoming, the executives who will actually make decisions on drafting Sam have been disappointingly retrograde. Sports Illustrated has two separate articles speaking with 12 different NFL GMs, coaches, and scouts, and to a man, they say that being gay will either hurt Sam's draft stock, or cause him to not be drafted at all."
The key concern to NFL coaches and office executives is what an openly gay man would do to the locker room chemistry. In a locker room, both before and after a game, players walk nude or almost nude throughout the entire facility. Since they are heterosexual, no one is afraid that a gay player will be sexually motivated by the sight of his body.
But, if a player is openly gay, he is likely to be sexually aroused by the sight of all those muscled and toned bodies. And, according to these executives, a proper attitude in the locker room can be the difference between an excellent year and a terrible one. Listen to some of the comments by the executives making the draft decision.
" In the coming decade or two, it's going to be acceptable, but at this point in time it's still a man's-man game. To call somebody a [gay slur] is still so commonplace. It'd chemically imbalance an NFL locker room and meeting room."
"There's nothing more sensitive than the heartbeat of the locker room. If you knowingly bring someone in there with that sexual orientation, how are the other guys going to deal with it? It's going to be a big distraction. That's the reality."
In this time, at the End of the Age, Bible scholars expected to see a resurgence of homosexuality within society. Jesus stated that, at the End of the Age, conditions will return to the way they were during the days of Lot (Luke 17:26-30)
Based upon a rigorous examination of this passage, Bible scholars have long predicted that one of the "signs of the times" shall be a dramatic resurgence of society's public acceptance of homosexuality.
That time is here and is now. But, it is refreshing that, in the National Football League, conditions have not deteriorated as badly as the rest of society -- as least not yet.
We encourage you to read an article on the public resurgence of homosexualty at the End of the Age. Please take a few moments to read "Churches/Homosexuality -- Sign of the End".
Jesus told us that, when we saw prophecies coming true all together, we were to look up, for our Redemption draweth nigh! This current news story is one of those instances where we are to look up and expect Jesus soon.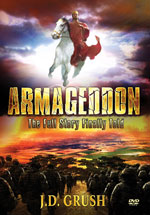 DVD
II. The continuous war predicted by
The Pentagon's New Map" is rumbling southward into Central and Southern Africa.
More European nations are now committing troops to another Western "War Without End".
All backward nations will accept the New World Order and will be boot-kicked into modernization so they can integrate with the rest of the world.
NEWS BRIEF: "More engaged Germany preparing to send troops to Somalia", Reuter's News, Feb 10, 2014
"Germany is preparing to contribute troops to a European Union training mission in Mogadishu, less than a year after security concerns led Berlin to abandon a similar training operation when it relocated from Uganda to the Somali capital ... the situation in Somalia had since improved and Germany's new government, a coalition of Angela Merkel's conservatives and the Social Democrats (SPD), was considering joining."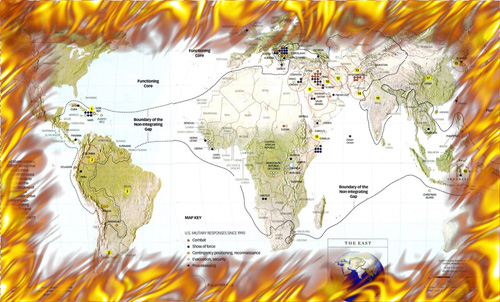 German troops are already stationed throughout the developing world, that area in the "Non-Integrating Gap"! (Pictured Right) This next news segment shocks us to see how far flung German troops already are.
"Almost 5,000 German personnel are currently taking part in nine international missions, including more than 3,000 in Afghanistan, mostly working on training local security forces."
The European Union has a variety of troops in this area of constant warfare.
"Last May, the EU agreed to move military training of Somali soldiers from Uganda to Mogadishu in a show of confidence in Somalia's growing stability after two decades of turmoil."
The United States is also kicking its commitment to a higher rung.
NEWS BRIEF: "US increases military operations in Somalia", MIDNIMO Sudan News, February 10, 2014
"The United States has stepped up its military operations in Somalia in recent months, after al-Shabab fighters attacked an uptown shopping mall in Kenya's capital Nairobi ... Washington has significantly increased its drone operations in Somalia since October 2013."
Drone operations are a real public relations disaster; you see, they kill more innocent civilians than they do "rebel militants". When a drone kills an entire wedding party, surviving loved ones feel such anger that many of them join jihadist militant groups in an effort to right the wrong they have suffered. But, both Presidents Bush and Obama could not care less, as they continue to order more and more drone operations, creating immense pools of angry terrorists eager to gain vengeance.
If and when a terrorist strike occurs in America, we probably have brought the affenging angel upon ourselves through our drone strikes, our brutal methods of warfare in Afghanistan and Iraq, and our chemical and uranium weapons.
God help us, because His "pattern of judgment" is quite clear and is overdue to fall upon America. What is this "pattern of judgment"?
In our archived Headline News article, NEWS1787, posted just before President Bush ordered American forces to lead Coalition Forces in an invasion of Iraq, we stated that the type of warfare about to be launched sounded very much like the incredible warfare by which God predicted He would use to destroy Ancient Babylon (Iraq). Please take a few moments to read this article.
We identify what God's "pattern of judgment" is and why it will prove to be devastating to America. Quoting from NEWS1787:
Now, to understand the danger we are in if God has chosen us to be His hammer of judgment against Iraq, you have to understand the pattern of judgment as revealed in the Old Testament. On numerous occasions, God used a more wicked nation as His physical arm of judgment against Israel; but then, in every case, once God had delivered his judgment against Israel, He then turned around and destroyed the nation He had just used against Israel. Bible scholars call this His "Pattern of Judgment".

Therefore, if America is being used to deliver God's judgment upon Iraq, He will then turn around and bring us into physical judgment. Is this the reason America is not specifically mentioned in Tribulation prophecy?
Just a few months ago, we posted a new article updating the advance of God's judgment through Ancient Babylon (Iraq). Please read:
NEWS2499, entitled, "Iraq -- Ancient Babylon -- is nearing the End Times' final annihilating judgment just as God foretold 2,700 years ago in Isaiah 13. "Mighty Babylon" is falling and her days shall not be prolonged!"
Subtitle: "The clock of death continues to tick, and soon, Iraq will be history's first "Dead Nation", a place where no person or animal can possibly live. Mighty Babylon is clearly succumbing to God's inexorable judgment -- and Skull & Bones George W. Bush drove the prophetic stake through the heart of the ancient nation of Nimrod!"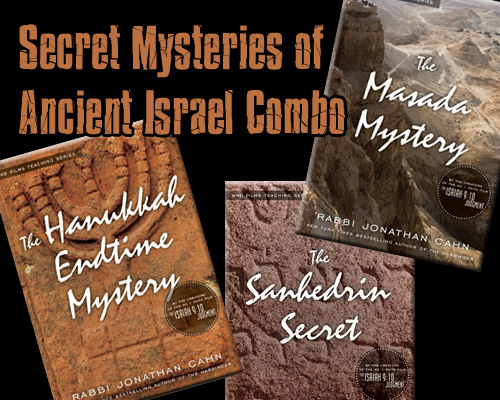 DVD
III. Current news is flashing warning signs that deeply profound Biblical prophecies are about ready to occur in Israel and in her surrounding neighbors.
A Palestinian State seems ready to be announced.
NEWS BRIEF: "Palestinian Authority Demands Control of Western Wall: Part of "Peace Plan" creating Palestinian State", Israel Today, Feb 11, 2014
"Not satisfied to win control of 'Muslim' holy sites alone, the Palestinian Authority is demanding that even the Western Wall, globally reocognized as Judaism's holiest site, must come under its sovereignty as part of any peace deal with Israel."
" 'Every piece of land Israel occupied in 1967 belongs to the Palestinian state. The Buraq Wall, too, will be under Palestinian sovereignty', Palestinian Minister of Religious Affairs Mahmoud al-Habash said in an interview with Israel's Channel 10 News. "
Polls indicate that a strong majority of Jews oppose giving any part of the Temple Mount to the Palestinians, so this demand should be "still-born" from the very beginning. But, you can understand why the Palestinians are making the most outrageous demands ever, because they know final status negotiations are close to beginning.
Furthermore, every knowlegeable Christian must reject any idea that Israel is governing "occupied territories". ALL of Israel belongs to the Jew, as God gave it to Abraham as a part of a forever covenant. The Palestinians are the foreigners on God's land! They are "occupying" land which belongs to God. Please keep this Biblical concept firmly entrenched in your mind as events begin to speed along!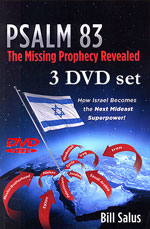 Not content to just demand control over the Western Wall, the Palestinians are demanding East Jerusalem as their capital!
NEWS BRIEF: "Abbas: Without East Jerusalem there will be no peace with Israel", Ma'an News Agency, 2/12/2014
"Palestinian Authority president Mahmoud Abbas told a delegation on Saturday that without East Jerusalem as the capital of the future Palestinian state, there will be 'no peace between us and Israel' ... occupied East Jerusalem is the capital of the state of Palestine, and without this there will be no peace between us and Israel'."
Israel has always steadfastly refused to budge on the status of Jerusalem. Jewish leaders have consistently declined to even consider allowing the Palestinians even a portion of the Jewish capital. Polls have also been consistent as a strong majority of Jews oppose giving the Palestinians any part of Jerusalem.
As far as "peace" is concerned, the Palestinians have never, ever been interested in "peace" with Israel. Several times during the Clinton Presidency, Yassir Arafat was granted almost all of his demands, and what did he do? He broke off negotiations and started an Intifada, an internal war against Israel.
Why did he do that? He did it because he wanted Israel annihilated; he did not want to live in peace side-by-side with the Jewish state. Palestinian leader Abbas also wants Israel dead. The Palestinians are afflicted with the "Ancient Hatred" going all the way back to the hatred of Esau, nearly 3,000 years ago. Bill Salus captures this truth very well in his DVD, "Psalm 83", pictured above.
After you watch Salus' presentation, you will understand the unrelenting Arab hatred for the Jews and you will understand how God is perfectly Just in His condemnation of the Arab in End Times prophecy.
The U.S. House of Representatives' Task Force On Terrorism And Unconventional Warfare published a report in 1997 and noted that everyone in the region -- both Israeli and Arab -- hate and mistrust the Palestinians and most definitely do NOT want them to get their own nation.
"The Arab war plan does, indeed, call for the annihilation of the Jewish State, but there is another target. The Palestinian Arabs have been a hated thorn to most of the Arab world. While the Arab dictators used the Palestinian Arabs as a terrorist front to recover Arab pride for past battlefield defeats, they never allowed them to settle as citizens in their nations. They know that once these clever, hostile people have an operating state, they can and will cause havoc in the Arab world. They will constantly demand money, using the 'or else' blackmail, as in the past. Therefore, during this coming war, the two targets are both the Jews and the Palestinian Arabs." ( "1997: The Next Arab-Israeli War", by Emanuel A. Winston, A Middle East Analyst and Commentator, The Jewish Press, Week of January 31, 1997, Vol. XLVII, No. 5, p. 43 and 53, reported in NEWS1057)
For her part, Israeli leadership does not want a separate Palestinian State on her borders, either. This reluctance is the reason PM Netanyahu announces more Jewish settlements evey time there seems to be a breakthrough in negotiations.
The truth is, neither side was to successfully create a Palestinian State! Perhaps this fact is the reason that Bible prophecy on this matter seems a bid obtuse.
"And He will stretch over it [Edom] the measuring line of confusion and the plummet stones of chaos over its nobles. They shall call its nobles to proclaim the kingdom, but nothing shall be there, and all its princes shall be no more.". [Isaiah 34:11-12]
In other words, when you see a Palestinian State being proclaimed, you will realize that Isaiah 34:11-12 has been fulfilled. No Palestinian State will every actually be established, and the Palestinian "nobles" (leaders) will soon be annihilated along with all their people, as Obadiah 15-18 is literally and awfully fulfilled (Read details in NEWS2095).
Finally, please take a few moments to read archived Headline News article, "GOD THREATENS END TIMES JUDGMENT AGAINST NATIONS WHO 'DIVIDE' ISRAEL'S LAND", NEWS1806!
We are nearing the time foretold in Daniel 12:1, where events so quickly and dramatically turn against Israel that Michael, Israel's Archangel, has to come to her defense. Pray for the peace of Jerusalem!
---
Two "Prophetic Signs of the Times" Bookstore Items
THE Mark of the New World Order!
"Beast Tech"
New Book by Tom Horn and Terry Cook
Regularly $17.99, Introductory Price $13.99
Human Chip Tracking Coming In 2017?
Did you know a plan exists for widespread adoption of human microchipping beginning in the year 2017? This plan to microchip humanity smacks of the biblical mark of the Beast Has an end-times spirit indeed been pushing for adoption of this technology this generation?
Students of eschatology (the study of end-times events) find it increasingly difficult to dismiss how this all looks and feels like movement toward fulfilling Revelation 13:1617
the authors of this book-a former police detective and a best selling prophecy writer-have come to believe the possibility that the mark of the Beast will arrive through a version of this technology. http://www.cuttingedge.org/detail.cfm?ID=2587
NOTE: The revelations in this book must be considered a prophetic "signs of the times" message.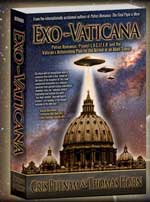 "Exo-Vaticana: Shocking Proofs That The Vatican Is Preparing To Receive An Alien Savior!"
Sometime soon, the Vatican, is going to tell everybody, 'It's okay and these are beings are our space brothers and not only are they are our space brothers, they're closer to God than we are and they have come to show us the way.
Cutting Edge subscribers should not be surprised because in 1997 we revealed that the Illuminati had chosen the Pope to be their False Prophet and that Aliens are a key part of the staging of the New Age Christ (Antichrist). Read full details in NEWS1052.
NOTE: The revelations in this book must be considered a prophetic "signs of the times" message. The time of Antichrist's appearance are getting so close that the world's largest church considered by most to be Christian is openly preparing to greet an alien space brother as a global leader (Biblical Antichrist).
---
Headline News Articles
Is President Obama Going To Make An Announcement Confirming The Existence of Extra-Terrestrials? He has just appointed a "UFO adviser"!
Was Ronald Reagan A Secret Member of the Luciferian Secret Society, The Rosicrucians?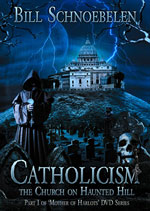 SPECIAL ANNOUNCEMENT
Pope Francis I Preparing To Be The False Prophet Revelation 13:11-18
Your hair will stand on end when you read of the doctrinal heresies and doctrinal reversals initiated by Pope Francis !
"At the proper moment in history, the Pope will visit the combined Jewish/Christian/Moslem sector of Jerusalem to announce that all religions should be combined into one." (Illuminati Plan)
This is the Plan and Pope Francis I is the Man.
BREAKING NEWS JUST IN! Pope Francis has just announced he will visit Jerusalem in May! See details in this article, above.
Abruptly, Significant Progress Occurs In Prophetically Reorganizing All Nations Into 10 Supernations
Prophetic Supernation #9 is forming, with a deadline of December, 2015
South and Southeast Asia (ASEAN) is now coalescing into a single giant nation. When this nation is formed, it will be part of the fulfillment of Daniel 7:7-8
"Gun Control / Seizure Advocates Enter Through Back Door To Achieve Control:
We will pry your gun from your dead, cold fingers" (Lt. Col. Bateman, Homeland Security)".
President Obama Is Unilaterally Disarming America!
From the Middle East to the Far East, American forces are signaling all-out retreat. Will America survive Barack Obama?
Nuclear-Armed Iran Fears Can Be Buried Once and For All!
Shocking Prophetic News: Revelation 18 Prophecy Reveals That America Will NOT Suffer Economic Collapse Until Antichrist Is Here
Subscribe To Headline News For Only $25 per year!
---
GREAT VALUES
---
Your faithful support enables us to keep Cutting Edge free for everyone else. Our readers have always loved the indepth correct news analysis found in our "Headline News Analysis".
If you want only to make a donation rather than subscribe to Headline News, simply click on the 'Donation Button' shown to the left and complete the simple form.

---