In other words, these Catholicism doctrines " shut up the kingdom of heaven against men", even though they loudly proclaim that this is the path to eternal bliss.
Furthermore, the reality is that the fact that this world is now deep into the time frame known as the End of the Age, may also give a hint as to why such an important Catholic symbol is suddenly destroyed.
The shocking truth is that the New World Order Plan gives the top leadership of the New Religion of The Christ to the Roman Catholic Pope, whomever he is at the time when Antichrist arises. (Read NEWS1052, written in August, 1990, after I was sneaked into a "Members Only = One" meeting at the New England office of the House of Theosophy, in Boston, Massachusetts.
The New England Director suddenly launched into a discussion of the Roman Catholic Pope after Antichrist arises.
"At this point, I raised my hand to ask Mr. Lambert, 'You spoke earlier about the Pope going to Jerusalem; when Lord Maitreya makes his appearance, there will be three types of people ... Surely the Pope is a proper receptor to the Christ' At this point, Bill nodded his head affirmatively that the Pope was a proper receptor to the Christ."
Now you know the truth: the Roman Pope is a "proper receptor to the Christ (Antichrist).
And, after Antichrist is on the world scene, the Pope will be the head of the new global New World Order Religion, thus making him the False Prophet of Revelation 13:11-18!
As Catholicism prepares to lead the world into the new global religion under the False Prophet Pope, perhaps the time has come to symbolically burn that edifice down.
Illuminati Maxim: Before the New World Order can be instituted, the Old Order must be totally destroyed.
DVD's
2. Israeli Prime Minister Netanyahu has received the majority support he needs to form the next Coalition Government.
NEWS BRIEF: "PM Netanyahu wins majority backing in 21st Knesset", Israel National News, 4/16/2019
"Prime Minister Binyamin Netanyahu has received the backing of an absolute majority of the incoming Knesset Tuesday, effectively ensuring he is tasked with the formation of the 35th Israeli government ... The Prime Minister will have 28 days to sign coalition agreements with enough parties to reach 61 seats, though the president may grant up to 14 days in extensions if necessary."
Very rapidly now, the Palestinians are going to be given two ultimatums they will find so offensive they just might go to war!
NEWS BRIEF: "Trump plan won't include Palestinian state", Israel National News, 4/15/2019
"US President Donald Trump's proposal for a "Deal of the Century" to resolve the Arab-Israeli conflict promises practical improvements in the lives of Palestinian Arabs but is likely to stop short of ensuring a separate, fully sovereign Palestinian state ... "
Thus, the Palestinians will lose support for their most often stated public goal, the establishment of a sovereign Palestinian State living side by side with Israel.
Now, what is the second seriously offensive ultimatum that is likely to prod them to war?
NEWS BRIEF: "Israel may create the Palestinian state in Jordan", Samson Blinded
"The Hashemite dynasty in Jordan is ripe for overthrow, and Israel should push it. Democratic elections will empower a Palestinian majority in Jordan; two-thirds of Jordanians are Palestinian, and Jordan is by all logic a Palestinian state."
There are rumors that the Trump "Deal of the Century" mandates that all Palestinians in the Gaza Strip and the West Bank should be forced to relocate to Jordan. King Abdullah II is said to have been briefed during his latest visit to the White House.
NEWS BRIEF: " 'One million Palestinians to settle in Jordan under Trump plan', " 4/5/2019
"A report released Friday morning claims that the soon-to-be released Middle East peace plan drawn up by the Trump administration – dubbed the "Deal of the Century" – includes large-scale resettlement of Palestinian Arabs in Jordan, the ceding of Jordanian territory to Israel, and the formation of a tripartite confederation between Jordan, the Palestinian Authority and Israel's Civil Administration to administer Judea and Samaria."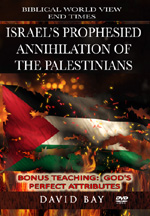 Jordan will have specific responsibilities.
"Jordan, for instance, will be asked to permanently settle one million Palestinian Arabs currently listed as refugees ..."
Since the Palestinian Authority has rejected efforts of American Presidents back to Richard Nixon / Henry Kissinger to negotiate a settlement which would leave Israel still living and breathing, I believe wholeheartedly that President Abbas will reject this Major Power demand.
In fact, Hamas and Hezbollah are undoubtedly preparing their 200,000 missiles to fire into Israel.
The fulfillment of this annihilating prophecy will probably open the prophetic door to the "Time of Jacob's Trouble",
"And these are the words that the Lord spake concerning Israel and concerning Judah ... a voice of trembling, of fear, and not of peace ... Alas! for that day is great, so that none is like it: it is even the time of Jacob's trouble, but he shall be saved out of it." (Jeremiah 30:4-7, KJV)
3. Conservative political pundits are stating that tomorrow's release of the full Mueller Report will sound the death knell to the Russia collaboration lie.
Right on cue, President Trump calls for "an investigation into the investigators" to ferret out the traitors.
NEWS BRIEF: " "Trump calls for renewed probes into Clinton, DNC: 'Investigate the investigators!'," The Washington Times, April 15, 2019
"President Trump called Monday for investigations into former presidential candidate Hillary Clinton and the Democratic National Committee, all while touting Attorney General William P. Barr's favorable summary of special counsel Robert Mueller's report. "
" 'Mueller, and the A.G. based on Mueller findings (and great intelligence), have already ruled No Collusion, No Obstruction. These were crimes committed by Crooked Hillary, the DNC, Dirty Cops and others! INVESTIGATE THE INVESTIGATORS," Mr. Trump tweeted."
We really and truly need to "Drain The Swamp"!
Maybe doing so will be the good to come out of this 2+ years of media and investigative misconduct!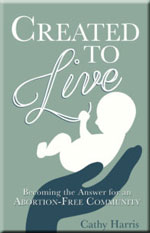 4. See what has happened to America's sense of morality!
A student of the Catholic institution, Boston College, has just declared that a "baby who survives abortion is not A baby"!
NEWS BRIEF: "Boston College Student: Baby Who Survives Abortion Is Not A Baby", Tea Party News, April 15, 2019
"A pro-choice Boston College student said during a pro-life forum that a baby who survives an abortion should not receive medical care because it is not a baby."
God help us! We pray national forgiveness for this sin of plotting to murder over 60 million innocent babies with in the womb and carrying out this murder in the face of determined pro-life voter sentiment.
But, while this student was speaking of today's holocaust victims, I was thinking of an earlier time in world history, to one of the greatest mass murderers of all time, Nazi Adolf Hitler.
In the deep recesses of history, I could just hear Nazi mass murderer state that a "Jewish baby who survives
abortion is not a baby"!
Adolf Hitler's Holocaust against Jews and other Devalued People. Jews were set aside simply because they were chosen by God for final judgment prior to the return of Israel as a nation. Hitler was powerfully emboldened and greatly strengthened by the power of Satan pouring out of the Abyss.
While Satanists view Abortion as the highest form of sacrifice to Satan, God views abortion as a heinous murder of innocent, helpless unborn children. Consider the prophesied Judgment against America. "To whom much is given, much shall be required", Jesus said. Our national destruction is sure, and prophesied, only the exact timing is unknown.
5. President Trump is said to be considering bussing illegal immigrants currently overwhelming Border Patrol to "Sanctuary Cities" where they have already been welcomed by the majors and governors!
NEWS BRIEF: "Border Patrol Union President: Proposal To Release Illegal Aliens In Sanctuary Cities 'Brilliant' & Legal", Godfather Politics, April 14, 2019
"National Border Patrol Council President Brandon Judd said today that it is "absolutely legal" for the federal government to transport illegal immigrants to sanctuary cities. 'It's absolutely legal. But I'm going to get beaten up by the hard left for this comment. But this is actually a brilliant move on the president's part'."
But, wait a minute, whines Cher: Los Angeles cannot absorb anymore immigrants as she cannot properly take care of the homeless they currently have.
NEWS BRIEF: "Cher Suddenly Doesn't Support Mass Immigration After Trump's 'Sanctuary Cities' Threat", Summit News, April 14, 2019
"Pop icon Cher has suddenly had a dramatic change of heart on mass immigration after President Trump threatened to dump illegals in the 'sanctuary city' where she lives."
"Imagine my shock."
"Previously, Cher had demanded, 'Anyone who can, must take a dreamer in2 their home & protect them!! I'm ready 2 do this & others in my business will do the same!! Sanctuary."
Now, consider Cher's rapid change of heart once she realizes she might face these illegal immigrants in her gated community!
"In a tweet posted Sunday, Cher said, 'I understand helping struggling immigrants but my city (Los Angeles) isn't taking care of its own'."
"Wow, it's almost like Cher's concern for illegal immigrants suddenly disappeared when she feared there could be a deluge of them in her own back yard!"
There are some very good words to describe Cher's sudden change of attitude:
HYPOCRITE - PHONY - IMPOSTER - DECEIVER - FAKER - MASQUERADER - ACTRESS
Translation: Deal with the illegal immigrant flood by any means necessary short of dropping them in MY back yard!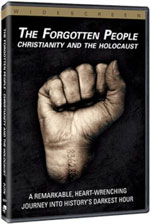 DVD
6. Western Millennials are woefully lacking in knowledge of the Nazi Holocaust against the Jew.
NEWS BRIEF: "Western Millennials Know Almost Nothing About Holocaust", Breaking Israel News, April 14, 2019
"A survey ... revealed some disturbing data about Holocaust awareness."
* "75 years after the end of World War II, 54 percent of those surveyed did not know that six million Jews were killed during the Holocaust."
* "62% of millennials, people born in the 1980s and '90s, did not know that six million Jews were killed in the Holocaust."
* "22% of millennials haven't heard or are not sure if they have heard of the Holocaust."
* "An alarming 52% of millennials cannot name even one of the over 40,000 concentration camps and ghettos in Europe during the Holocaust."
* "Nearly one-quarter of all Canadians (23 percent) believe that substantially less than six million Jews were killed (two million or fewer) during the Holocaust, while another near-quarter (24 percent) were unsure of how many were killed."
* "The study reveals 68% believe there is anti-Semitism in the US and 37% say neo-Nazi's exist in large numbers."
"Nearly half (48 percent) say something like the Holocaust could happen in other Western democracies today."
But, this next Holocaust will be directed against Christians first!
---