God bless you, Attorney General Barr!
4. The Supreme Court just handed President Trump a major victory!
NEWS BRIEF: "SCOTUS Victory!: Trump Administration's Self-Sufficient Immigrants Policy Can Stand in Coronavirus Era", Breitbart News, 27 April 2020
"The United States Supreme Court ruled on Friday against pausing the Trump administration's policy that requires would-be immigrants to be self-sufficient so they do not become a 'public charge' ... 'The rule is a boon for American taxpayers in the form of an annual $57.4 billion tax cut — the amount taxpayers spend every year on paying for the welfare, crime, and schooling costs of the country's mass importation of 1.2 million new, mostly low-skilled legal immigrants', Breitbart News reported."
The President does, indeed, have the authority to set the rules of Immigration.
5. Nancy Pelosi (D-CA) just endorsed Joe Biden for President.
NEWS BRIEF: "Pelosi endorses Joe Biden for president, amid development in sexual assault claim", Fox News, April 27, 2020
"House Speaker Nancy Pelosi, D-Calif., endorsed Joe Biden for president on Monday morning, becoming yet another high-profile Democrat to publicly back the party's presumptive nominee amid claims he sexually assaulted an aide in the 1990s ... 'I'm proud to endorse Joe Biden for president of the United States because he will be an extraordinary president', Pelosi said in the video. 'He knows how to get the job done'."
The compliant Mass Media does not press her, or anyone, about Biden's sexual assault claims.
NEWS BRIEF: "Shhh: Democrats Asked Zero Questions About Biden Allegations on Sunday Shows, Despite New Evidence", Townhall News, April 27, 2020
"Let's be absolutely clear: Even before the "Larry King Live" development was uncovered, Reade had already furnished more contemporaneous evidence backing her story than Ford ever did in the Kavanaugh contretemps. "
"The presumption of innocence, and the need for compelling evidence, are core values in our system, and they should apply equally to Kavanaugh and Biden. But that's not the standard Biden espoused back in 2018, nor is it how the Kavanaugh accusations were treated by the mainstream media. Not even close. "
Joe Biden should be held to the standard he espoused during the Kavanaugh hearings!
This is what the former vice president said amid the SCOTUS battle royale: 'When a woman alleges sexual assault, presume she is telling the truth."
"Biden said that any woman's claims of sexual assault should be assumed to be true."
"None of the Biden supporters who appeared on yesterday's shows were asked a single question about the matter -- including Speaker Pelosi and three women widely reported to be in Biden's running mate orbit. You'd think a question or two would be a no-brainer, but in reality, the accusations and new evidence generated a grand total of zero mentions on all five networks' Sunday programs."
"What is becoming abundantly clear is that their posturing during the Kavanaugh fight had nothing to do with supporting women or standing up for victims. It's so shameless and flagrant that fair-minded observers who aren't decidedly right-of-center cannot deny what's right in front of them."
With this overwhelming hypocrisy hitting all Democrats squarely in the face, this next story is going to make a lot more sense.
6. Democrat voters are getting "fed up" over the childish actions and words of their leaders.
NEWS BRIEF: "Democrats Are Desperately Struggling To Hold The Party Together, But MORE Defectors Keep Emerging", Whatfinger.com, April 25, 2020
"Democrats Are Desperately Struggling To Hold The Party Together, But MORE Defectors Keep Emerging. A democrat who recently thanked Trump is facing censure over her decision to do so. Many Democrats have left the party in the past few years over the increasingly far left push but now it seems that Democrats are actively seeking to remove supporters as well."
"Perhaps its a warning, that if you defy the 'orange man bad' narrative than you will be excised from the party. Either way republicans and Trump welcome to moves gladly Even Trump suggested this Democrat join the republicans ... Nothing seems to make sense within the Democratic party anymore."
Black voters are poised to hand Trump the reelection, as are men, woman, and pro-life voters.
NEWS BRIEF: "Trump Will 'Reap the Benefits' of Black Voter Outreach", Breitbart News, 26 April 2020
"Byron Donalds, a Florida state representative and 19th congressional district Republican candidate, told Breitbart News Saturday that President Donald Trump will 'reap the benefits' of voter outreach to blacks ... "Southwest Florida is a very conservative area and without question I am the most conservative candidate in this race. Like you said, I'm A-rated by the NRA, I'm a strong constitutional conservative, and I think that our voters want a voice in Washington who's going to uphold strong conservative principles, who's going to take on Nancy Pelosi and the left, and do everything we can to maintain the great republic we've ever known."
"The president has done a tremendous job. Probably the first president in my time that's actively tried to court and actually speak to minority voters, and black voters in particular."
Can President Trump actually carry 50 states?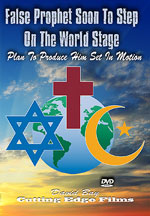 7. Pope Francis commemorated the pagan holiday, "Earth Day" by issuing a statement that is thoroughly New Age occult.
NEWS BRIEF: "Pope issues disturbing New Age pronouncements during Earth Day address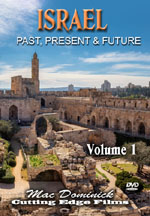 8. As Israel finalizes her new "Unity Government", Arabs in the area immediately rise up as one to condemn the declaration that Israel is exercising her Biblical Sovereignty over the West Bank and Samaria!
NEWS BRIEF: "Arab League calls urgent meeting to torpedo Israel's annexation plans", World Israel News, April 27, 2020
"The Arab League will hold a virtual meeting to discuss how to organize opposition to Israel's plan to annex large swathes of Judea and Samaria ... The ministers will "discuss in their virtual meeting providing political, legal and financial support to the Palestinian leadership to confront the Israeli plans," the Arab League's deputy secretary Hossam Zaki said."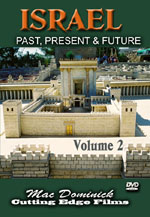 The Palestinians requested this Arab League meeting as her leaders realize they are helpless to prevent Israel from carrying out their extension of national sovereignty over Judea and Samaria, a modern-day fulfillment of ancient Biblical jurisdiction.
Prime Minister Netanyahu has already stated his fervent desire to declare Israeli Sovereignty over these lands, and even made this pledge part of his election strategy.
In contrast, the Blue & White Party, led by former general Gantz, so forcefully opposed extending sovereignty that this one issue prevented him from reaching agreement a long time ago to join Netanyahu in a Unity Government.
Trump officials jump at the opportunity to publicly declare that President Trump will support such a move.
NEWS BRIEF: "US Official: We're ready to recognize Israeli application of sovereignty", Israel National News, 4/28/2020
"A State Department spokesperson indicated on Monday that the US would be ready to recognize an Israeli application of sovereignty over Judea and Samaria ... 'As we have made consistently clear, we are prepared to recognize Israeli actions to extend Israeli sovereignty and the application of Israeli law to areas of the West Bank that the vision foresees as being part of the State of Israel', the spokesperson said..."
"Trump's Middle East plan would allow Israel to apply sovereignty over areas of Judea and Samaria and the Jordan Valley, while Palestinian Arabs would be granted a sovereign but demilitarized state along with promises of major investment ... Her comments follow remarks made last week by Secretary of State Mike Pompeo, who said that application of sovereignty was ultimately 'an Israeli decision'."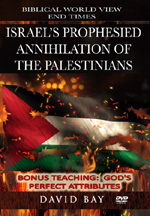 Of course, the Palestinians were furious.
"... PA chairman Mahmoud Abbas' spokesman saying that the US has no right to decide the fate of 'Palestinian lands'."
This claim by the Palestinians that any land on which they now reside is "Palestinian Land". the Bible clearly states that God promised to give Israel ALL the land He promised to Abraham.
Why is God so interested in returning Israel back to the Promised Land, after Israel had sinned so often and so grievously, and after God had declared that His patience and pity with Israel to be at an end? This is a very good question, and one that, when it is answered, will finish the illumination on this subject.
In Ezekiel 20:40-44, God specifically addressed the return to Him. In verse 44, God says a very interesting thing: He says that He will restore Israel "for My name's sake". He reiterated this truth in Ezekiel 36:21-22. God very explicitly told Israel why He was planning to restore her to her land. He plainly says, "But I had pity (or concern) for mine holy name...say to the house of Israel ... I do not (do) this for your sakes, O house of Israel, but for mine holy name's sake...And I will sanctify My great name..."
Now we are at the core truth. God had given Abraham a promise that Abraham's descendants would be the Chosen People forever. You see, God's Redemption Plan was set to come through this Chosen People, Israel. And Messiah was to come twice, the second time in great glory and power, ruling absolutely for eternity. If God destroyed Israel for her sins and did not restore her, Jesus could not come back as He had foretold. Whereas He could still return in all His glory and power, He could not come back as a descendent of Abraham. God's promises would prove to be null and void; God will have been proven to be a liar to Abraham.
So, God was forced by His own Nature to restore Israel after His punishment ended. Thus, God foretold often and long of the planned restoration. This theme is told so often in both Old and New Testaments it is impossible to miss it, unless you close your minds completely to this obvious truth. And this is what many people have elected to do today. They do not believe because they do not want to believe. But God's power is so great it does not matter that many are trying to deny Israel is still God's Chosen Nation and the Jew His Chosen People. Israel was reestablished in 1948 and will never be thrown out of her land again.
God is good and is true to His Word. Praise His Holy Name!!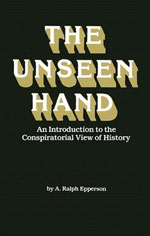 9. Israeli Patriots have launched a major battle against its "Deep State" traitors
NEWS BRIEF: "Israel: Patriots launch Major Battle Against the Country's Deep State", Breaking Israel News, April 27, 2020
"Israel's Supreme Court, and the Justice System as a whole has long been accused by Israel's right as enjoying a disproportionate amount of power and clout in the day-to-day political agenda. They are often accused as working in collusion with the EU as well as the Soros backed New Israel Fund to allow for the destruction of various Jewish villages in Judea and Samaria on questionable legal grounds."
Even the Prime Minister acknowledges the existence of this "deep state".
"Netanyahu acknowledges the deep state from within the Justice System. According to a report in Haaretz, The prime minister has been heard saying that strings of this shadow government are ostensibly pulled by the prosecution. He also believes that prosecutors and judges have a symbiotic relationship whose goal is ousting him."
President Woodrow Wilson was the first Illuminati official to publicly warn of the massive influence of "Deep State" moles. He wrote, in 1912,