Critical News Analysis -- End of the Age
George Soros' man, Dr. Fauci, warned today at the White House breifing that opening too early might cause grave damage and many deaths!
The time has come to remember that many scientists lie to further a favorite agenda!
NEWS BRIEF: "COVID-19 Puts Spotlight on Science -- but Scientists Often Lie", The Ron Paul Institute, May 11, 2020
"We can beat COVID-19 — just trust the science, we're told. Trust in the scientists, we're told. And that's not a paraphrase ... But fact is, scientists often lie. Science isn't always the beacon toward truth. It's not just frequently flawed; it's frequently deceptive. And purposely so."
Conservatives have known this fact for several decades in the Globalist's agenda for "Climate Change", but we are still subjected to the same old lie on COVID-19!
And, Dr. Fauci is the main "Scientist Liar"! Don't forget, Fauci is a follower of Geroge Soros, the Number One Illuminati banker and Puppet Master.
"So tossing citizens' civil rights into the sea and allowing medical professionals and scientists to steer the COVID-19 boat may not be the best case scenario for a free America."
Now, listen carefully: "Stanford researchers uncover patterns in how scientists lie about their data', wrote Stanford News, back in late 2015... The story went on to report how a couple of researchers "cracked the writing patterns of scientists who attempt to pass along falsified data', a finding that gave the science world a tool to 'identify falsified research before it is published'."
The list of scientists around the world who are known to have lied whenever it suited them is long:
"Gregor Mendel, Charles Darwin, Louis Pasteur, Sigmund Freud."
From 1932-1944, Nazi scientists repeatedly assured the German people that Jews were decidedly inferior to those of German / Aryan stock. Tens of millions of averge German men slaughtered Jews by the millions, thinking of them as rats that needed to be exterminated.
In the early 1800's, Confederate scientists repeatedly told the lie that the black man was perpetually inferior to whites, especially mentally. Coupled with clergy telling their congregants that the Bible did not specifically forbid slavery, and America suddenly found herself in a mighty Civil War that claimed the lives of 150,000 soldiers and tens of thousands of Southerners ripped from Southern Culture.
And, have you heard of the medicines that scientists of Ancient Egypt prescribed their patients?
NEWS BRIEF: "Ancient Egyptian medical recipes did include bizarre items like bat blood and lizard poop", Realm of History
"The ancient Egyptian treatment for trichiasis-ingrown eyelashes seemed have taken a bizarre turn, with recipe ingredients like – 'bull fat, bat blood, donkey blood and possibly the heart of a lizard'. "
Other examples of medicines given by Egyptian doctors are "lizard dung, beer, celery, and a woman's milk who has given birth to a boy."
Can you now understand that God promised the Jews that, if they followed His rules, He said:
"If thou wilt diligently hearken to the voice of the Lord thy God, and wilt do that which is right in his sight, and wilt give ear to his commandments, and keep all his statutes, I will put none of these diseases upon thee, which I have brought upon the Egyptians: for I am the Lord that healeth thee." (Exodus 15:26, KJV)
Let us listen one more time to Ron Paul:
"Deceptions are part of the game. Lies, skews, half-truths, selectively chosen data, biased conclusions, flawed interpretations, outright wildly inaccurate information — these are all part and parcel of scientists' lives."
As my Daddy used to often say, "Figures don't lie, but Liars figure"!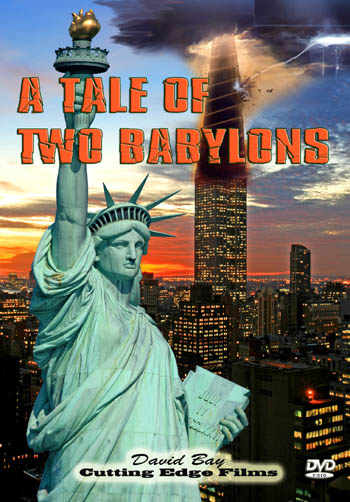 DVD
1. President Trump vows, all the jobs lost during COVID-19 panic will come back!
NEWS BRIEF: "Trump says jobs lost during coronavirus crisis will come back by 2021", New York Post, May 8, 2020
"President Donald Trump said Americans are desperate to get back to work after an unprecedented monthslong lockdown, warning state leaders to move faster otherwise the country will face a larger socioeconomic toll."
""These people want to get back to work. We know everybody's done what they have done and you can only do that so long and that causes death also," he said, referring to sweeping stay-home orders keeping (33 million) people out of work."
"Trump was bullish about a recovery. 'It's totally unexpected. There's no surprise. Everybody knows that, even the Democrats aren't blaming me for that, but what I can do is bring it back', he said."
"We created the greatest economy in the history of the world, the best we've ever had, the best employment numbers, the best stock markets, the best number of jobs in every way," he said, calling the US the "envy of the world."
" 'Those jobs will all be back and they'll be back next year and next year we're gonna have a phenomenal year. People are ready to go. We got to get an open, safely. People are ready to go', he said."
The one lesson we should have learned from Trump's first term is that he knows economics far better than do we!
2. Manufacturers are now reopening.
NEWS BRIEF: "Elon Musk Defies California County Order, Will Reopen Car Plant", Townhall News, May 12, 2020
"Tesla CEO and Founder Elon Musk defied a California county's order against manufacturing on Monday and reopened its electric car plant. 'Tesla is restarting production today against Alameda County rules. I will be on the line with everyone else. If anyone is arrested, I ask that it only be me', he tweeted."
An unelected county official is trying to keep Tesla shut down.
"Musk explained that while California officials said Tesla could operate, an 'unelected county official illegally overrode' that decision.
"All other auto companies in US are approved to resume. Only Tesla has been singled out," he added. "This is super messed up!"
Note the key revelation, "All other auto companies in US are approved to resume."
NEWS BRIEF: ""27,000 back to work: Boeing to restart production at Washington state plant next week as company suffers amid Covid-19 shutdown", RT News, 16 April 2020
"Boeing said it hopes to resume aircraft production at factories in Washington state early next week, closed amid the Covid-19 crisis ... Approximately 27,000 people in the Puget Sound area will return to production of the 747, 767, 777 and 787 programs, supporting critical global transportation infrastructure, cargo services and national defense and security missions. The 737 program will resume working toward restarting production of the 737 MAX. "
NEWS BRIEF: "California Democrat Is Upset After Elon Musk Files Lawsuit Over Unconstitutional Lockdown - Musk is moving Tesla plant out of California!", May 10, 20210
"... as California faces a 54B budget deficit the last thing they need is to lose more jobs but it seems that many on the left are just fine with the economy falling apart and 10,000 jobs moving to Texas and Nevada Republican Rep Dan Crenshaw tweeted some professional and polite words encouraging the business to come to Texas and I'm sure many unemployed Texans would be excited to get back to work."
NEWS BRIEF: "Michigan Judge Sides with Barber, Rejects Governor Whitmer's Demand to Close Shop", Breitbart News, 11 May 2020
"A Michigan judge has denied a motion made by Gov. Gretchen Whitmer's administration that an Owosso barber close up shop during the coronavirus outbreak ... Reporter Katie Heid said the judge denied the state's claim that the 77-year-old Manke to close his shop because he was allegedly in violation of Whitmer's stay-at-home order.
" 'This is not only a big victory for Mr. Manke, but also for other small businesses', she said".
NEWS BRIEF: "Michigan Sheriff Won't Enforce Whitmer's Stay-at-Home Order", Breitbart News, 11 May 2020
"A Michigan sheriff announced Monday that his office will not enforce Gov. Gretchen Whitmer's (D) stay-at-home order implemented due to the Chinese coronavirus outbreak, as residents and lawmakers continue to accuse the governor of infringing on civil liberties."
Michigan lawmakers are also extremely opposed to this lock-down order.
"The development comes after the Michigan House of Representatives and Senate sued Whitmer after she circumvented the legislature to extend the state of emergency declaration, alleging that the order is improper and invalid under state law. ' Only the Legislature has the power to extend the state of emergency," House Speaker Lee Chatfield (R-Levering) said last week."
Pennsylvania is also opening up, by concerned citizens.
"BeGole's announcement also comes as a handful of Pennsylvania counties say they plan to begin reopening, regardless of Gov. Tom Wolf 's (D) lockdown order."
South Carolina is opening back up.
NEWS BRIEF: ""Lowcountry restaurants reopen with a strong turnout", Live 5, WCSC, May 11, 2020
"CHARLESTON, S.C. (WCSC) - Last week, restaurants could seat people outside and this week inside seating became a reality. It's all part of AccelerateSC's phased approach to reopen the economy."
"With all the customers at Page's Okra Grill it's like the restaurant never shut down at all. On Monday night, the place was full of people getting a chance to sit down for a bowl of their famous shrimp and grits ... "Some of them don't know that our dining room is open, which has made it a little bit slower inside. But outside has been pretty much full or 80 percent capacity all day," said Front of House Manager Diamond White."
These instances of America opening back up are going to be repeated all across America. President Trump is right; American economy is powered by individual purchasing decisions and there is a considerable amount of repression desire to spend and to enjoy life.
3. The evidence is now pouring in, and "We Are Winning"!
NEWS BRIEF: "We're Winning", Townhall Editorial, May 11, 2020
How are true conservatives "winning" in this war with globalist, unpatriotic Leftists? In case you are tempted to discouragement during this wall-to-wall bad news, consider some points of victory:
* "LTG Mike Flynn was freed of the leftist frame-up"
* "That lady in Texas was freed from jail after refusing ... to apologize for the 'crime' of wanting to feed her family. "
* "Ric Grenell freed the transcripts of the House's garbage Russia hoax investigation, revealing that the CNN talking Schiff-heads who assured you that Trump and Putin were making out in the onion dome of the Kremlin were telling a very different story under oath."
* "Sure, we have the tattered remnants of the bat biter flu pandemic to deal with', but the corner has been turned, America is reopening and going back to work and our medical industry has more than one medicine which can get you back on your feet.
* " The Free States are mostly coming out of this nonsense, having realized that a bug that targets the elderly, subway riders... is best handled by having those people chill at home while the rest of us go back to earning a living."
* "We were told that our selfish desire not to go bankrupt was going to kill grandmas across the fruited plain ... Yeah, no. None of that was a thing. None of that was even remotely a thing."
* "So, the red states will get onto recovering – and that's going to happen with lightning speed – while the blue states will drag it out ...
* " the election is six months away and though the economy is a mess, it took two months to get made into a mess. We have three times as long to pull out of the mess and get back to the real new normal – Trump prosperity. "
* "Trump is now surrounded by ruthless and seasoned D.C. operators who know how to play the game."
Trump is going to sweep the Swamp of all the political animals lurking beneath the surface, especially after he handily wins the election and holds iron-clad grip on both House and Senate. The Democrats are going to discover that their latest attempt to oust Trump using the Coronavirus has failed, and failed miserably.
4. Presidents are now verbally firing at each other.
Obama criticizing Trump's handling of COVID-19;
Trump firing back at Obama for his handling of Swine Flu, 2009!
NEWS BRIEF: "Trump fires back at Obama, criticizes his handling of swine flu pandemic", The New York Post, May 10, 2020
"President Trump on Sunday ripped the Obama administration's handling of the swine flu pandemic — after it was revealed that the former commander in chief called his successor's approach to the coronavirus crises an 'absolute chaotic disaster'."
The President wasted no time reminding Americans of the incompetent handling of the Swine Flu of 2009!
"We are getting great marks for the handling of the CoronaVirus pandemic, especially the very early BAN of people from China, the infectious source, entering the USA," the president said on Twitter Sunday morning. "Compare that to the Obama/Sleepy Joe disaster known as H1N1 Swine Flu. Poor marks, bad polls – didn't have a clue!' "
5. Tesla owner, Elon Musk, is moving his company out of California.
NEWS BRIEF: " 'This is the final straw': Elon Musk threatens to move Tesla HQ from California over Covid-19 shutdown", The Independent News, May 10, 2020
"Elon Musk has threatened to close Tesla's factory and headquarters in California and move to Nevada or Texas in a row with local authorities over when the company can reopen its facilities. Mr Musk has been a vocal opponent of stay-at-home orders introduced across the country to prevent the spread of Covid-19 ..."
""Frankly, this is the final straw," the CEO wrote on Twitter, seemingly in response to the news that the Tesla factory in Alameda County would not be allowed to reopen yet. "Tesla will now move its HQ and future programs to Texas/Nevada immediately."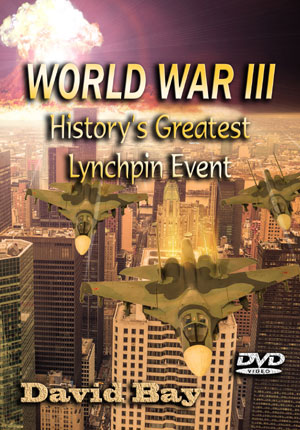 6. Since all four American aircraft carriers are said to be out of commission because of COVID-19, China is beginning a campaign which just might lead to an invasion of Taiwan.
NEWS BRIEF: "China tries to calm 'nationalist fever' as calls for invasion of Taiwan grow", South China Sea News, 10 Mat 2020
"Calls from nationalists on the mainland for an invasion of Taiwan have been growing in recent weeks. Beijing is trying to calm rising nationalist sentiment after a growing chorus of voices called for China to take advantage of the Covid-19 pandemic by invading Taiwan.
"A number of commentators on social media have called for the island to be reunified by force – something Beijing has never ruled out – but some analysts say the authorities want to play a longer game and are now trying to cool the "nationalist fever".
This is Chinese propaganda, written as if Beijing was playing the role of restraint, and painting the picture that the desire to conquer Taiwan is a grass-roots phenomenon. The truth, of course, is the opposite, as it is the Communist government who so desperately wants to subjugate Taiwan!
As we reported in great detail in the DVD shown above, "World War III: History's Greatest Lynchpin Event", the worldwide Illuminati promised the Communist Chinese in 1952 that they would gain control over Taiwan.
When the Global Elite pulls this lynchpin event called World War III, events are going to be unleashed in such severity and in such great numbers the peoples of the world will not stand in awe, they will panic and run for the hills. Jesus said that 'men's hearts shall fail them for fear', and the Elite is creating just such climactic events which shall not occur until the lynchpin known as 'World War III' is pulled.
We will show you the 12 major disasters the Elite has created and is waiting only for the beginning of World War III to unleash them all, almost at once. No one need fear that any of these disasters will jump across the starting line ahead of time; each awaits the 'pulling of the lynchpin', World War III. (View Trailer)
7. Mexico rips the mask off the Obama-era crime of gun-running to Mexican terrorists!
NEWS BRIEF: "Mexico sends US note over 'Fast and Furious' Obama-era gun-running scheme", New York Post, May 12, 2020
"Mexico's foreign minister announced in a video posted on Twitter that he sent a note to the US Embassy asking for answers about an ill-fated gun-running scheme dubbed 'Fast and Furious' during the Obama administration ... 'The [Mexican] government requests that it be provided with all the information available regarding the 'Fast and Furious' operation, Marcelo Ebrard said, Reuters reported."
Notice that this request for more information comes independently from the Mexican Socialist government, not from a Conservative and/or Republican source.
"It was the first time Ebrard or Obrador made direct reference by name to a key US official connected to the program since the matter resurfaced in Mexico a week ago."
"How could this be? A government that invades in this way, that flagrantly violates sovereignty, international laws," Obrador said at a news conference.."
Notice that Mexican officials viewed this illegal gun-running scheme as a "violation of sovereignty" and as an "invasion"!
Obama official heads should roll!
The "bill comes due" for this illegal "Fast and Furious" scheme!