Three New Hoggard DVD's - The Best He Has Ever Done!
"Ancient Giants"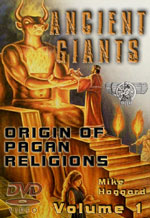 "Ancient Giants: Origin of All Pagan Mystery Religions - Babylon"
Volume 1 of 3
In Volume 1, entitled, "Ancient Giants- Origin of Pagan Religions", Pastor reveals that, not only did Giants exist in the Ancient World, but their teachings to mortal men created the various Pagan Mysteries Religions of Babylon, the Egyptian Mysteries, the Chaldean Mysteries and a whole host of lesser pagan religions.
Imagine this revelation! Satan used the Giants to actually create the various Pagan Mysteries Religions which scourged the Ancient World. We see their introduction to the world in Genesis 6, as the giants resulted from copulation between fallen angels and human women.
Israel had no greater enemy than the Pagan Mystery Religions. These pagan systems of worship not only opposed God's true religion, but they were possessed of a powerful spirit of deception which continually drew Israel's people into its trap, from the kings to the average citizens.
God constantly brought Israel into judgment for her embrace of pagan religions which demanded human sacrifice and which offended God in so many different ways. And, now we learn the incredible truth, that Satan himself created these many pagan religions through the Giants!
1 hour 46 minutes -- http://cuttingedge.org/detail.cfm?ID=2426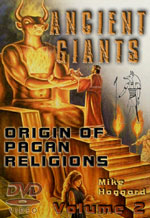 "Ancient Giants: Origin of All Pagan Mystery Religions - Egypt"
Volume 2 of 3
Pastor Hoggard continues his masterful expose' of how the demonic Ancient Giants created the various pagan religions to which Israel succumbed time after time after time.
Hoggard's examination of these many Ancient Pagan Religions will fascinate you and educate you. You will understand the Old Testament like you have never understood it before.
Mike shows how the Giants established the Ancient Egyptian Mysteries Religion, which is still today the greatest example of Witchcraft the world has ever seen. End Times prophecy abounds with references to modern nations and religious systems which God calls "The Mysteries".
1 hour 53 minutes -- http://www.cuttingedge.org/detail.cfm?ID=2427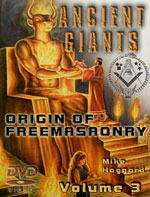 "Ancient Giants: Origin of Freemasonry"
DVD, Volume 3 of 3
Pastor Hoggard comes full circle in his expose' of the Ancient Giants creating all the Ancient Pagan Religions, by demonstrating that the Giants created Freemasonry!
Pastor shows example after example where the legends of Freemasonry abound with the names of gods and goddesses which were created by the Giants. This DVD is a scathing indictment of Masonry and will enable you to understand how true the Masonic Title is 'Ancient and Accepted' Freemasonry.
Furthermore, since the Giants created all Mystery Religions, this statement by Masonic Master, Albert Pike, makes more sense. Pike says in 'Morals And Dogma' that 'Masonry is identical to all the Mysteries'. This DVD is a great witnessing tool to any Mason in your life.
1 hour 50 minutes - http://www.cuttingedge.org/detail.cfm?ID=2428
Still only $14.99 for each title!
---
---------- This Week's Hot News -------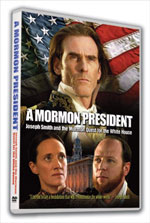 Trailer -- UPDATED ARTICLE
I. With his win in Texas, Mitt Romney secures the Republican nomination for President.
All efforts now will be to secure party unity so Romney can properly aim his fire against Democrat Obama.
NEWS BRIEF: "With Texas win, Romney secures delegates to win nomination", NBC News, May 30, 2012
"Mitt Romney won the Republican primary in Texas on Tuesday, a victory that gives him more than the 1,144 delegates needed to secure his party's presidential nomination. Following a bruising primary season earlier this year that extended longer than many Republicans had hoped, NBC News projected that Romney had finally won the necessary delegates to secure the nomination ... "
Mitt Romney noted the challenges ahead in the November election.
" 'I have no illusions about the difficulties of the task before us. But whatever challenges lie ahead, we will settle for nothing less than getting America back on the path to full employment and prosperity', Romney said in his victory statement. 'On November 6, I am confident that we will unite as a country and begin the hard work of fulfilling the American promise and restoring our country to greatness'."
President Obama's greatest challenge is to overcome four years of financial difficulties bordering on disaster. The vast majority of undiscerning Americans blame him for all these troubling economic times, not realizing that he merely followed the Plan of the Elite to overthrow Capitalism so a Fascist Economy can be set in place. President Bush and his Treasury Secretary began this process in September, 2008, with the bailout plan, but it was left to Obama to complete the task (Read full details in NEWS2317, entitled, "Financial Coup Completed: American Economy Now A Tightly Controlled, Severely Regulated Economy: Fascist, Not Capitalist Anymore")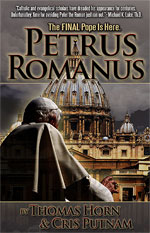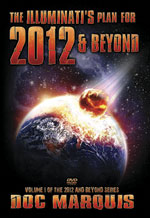 II. The Vatican is shuddering today under the weight of multiple scandals.
St. Malachy's prophecy of the final Pope following the 111th Pope (Benedict) may be close to occurring!
The False Prophet is waiting in the wings.
NEWS BRIEF: "Mystery deepens around Vatican scandals", The Daily Globe and Mail, May 28, 2012
"The rapid-fire ouster of the chief of the Vatican bank and the arrest of the Pope's butler have plunged the Vatican into yet another crisis. Were the two events connected? Ettore Gotti Tedeschi, president of the Vatican bank, formally known as the Institute for Works of Religion, was fired last Thursday for a variety of alleged sins, including "progressively erratic behaviour," by the bank's board of superintendence. Two days later, Paolo Gabriele, Pope Benedict's butler since 2006, was arrested for the unauthorized possession of sensitive Vatican documents."
One of worst kept secrets since the end of World War II is that the Vatican Bank is corrupt and acts more like a bank of the Mafioso than the bank of the world's largest and most influential branch of Christianity. So many people have known this fact that this scandal could have broken at any time since the end of World War II. Why hasn't it?
The fact that the new Pope is waiting for Benedict to resign so he can step on to the world scene begs the question, "has the timing of this scandal been planned to bring the current pope down so the new Pope, Number 112 of the St. Malachy prophecy, can step on to the world scene?
We can only follow this story day by day to see how it plays out.
The Pope's butler would normally be a small story, except that his close physical proximity to Pope Benedict XVI might had made him privy to documents which the Pope might have carelessly left laying around his personal residence.
"The firing and the arrest have, at least on the surface, plunged the Vatican into one of its worst crises since Benedict became pontiff in 2005, only to find himself scrambling to clean up the church's sexual-abuse mess."
Catholic observers fear that this latest scandal may truly damage the historic Roman Catholic faith. This next news story speaks to this possibility. Remember, Catholic faithful have endured much heartache and personal pain for the past century because of all the sex abuse scandals from the priests. This latest scandal just adds fuel to the fire.
NEWS BRIEF: "Vatican says leaks scandal is brutal attack on pope", Reuters News, May 29, 2012
"The Vatican on Tuesday denounced the theft of secret papal documents as a 'brutal' personal attack on Pope Benedict as a powerful group of cardinals hunted more culprits behind the biggest crisis of his pontificate."
This statement makes it sound as though this scandal is being deliberately engineered by high ranking Vatican insiders. If this were the case, we could certainly understand how highly classified documents are now being publicized.
"Vatican deputy secretary of state, Archbishop Angelo Becciu, said in an interview that the publication of stolen documents in a recent book by Italian journalist Gianluigi Nuzzi was a 'criminal' act. It was the first time the paper has reported on the arrest of Benedict's butler nearly a week ago and it reflected the anger in the Holy See over what is seen as a betrayal of Benedict."
How important is this scandal? Can it affect Roman Catholic faithful? Apparently, the answer is an unqualified "yes".
"While denying reports that the butler was merely a pawn in a larger power struggle among clerics in the Holy See, the Vatican has acknowledged that the affair would test the faith of Catholics in their Church. Documents leaked to journalists over several months allege corruption in the Church's vast financial dealings with Italian business including infrastructure contracts awarded at inflated prices."
Great! After learning that extraordinary numbers of Catholic priests have committed heinous sex crimes against both boys and girls and women over the past 100 years, Catholics are now learning that highly placed Vatican officials are just plain financial crooks!
This scandal has prompted some to question the leadership of Pope Benedict himself.
"Italian newspapers, quoting other whistle blowers in the Vatican, said the arrested butler was merely a scapegoat doing the bidding of more powerful figures, punished because the Church did not dare implicate cardinals behind the leaks ... Critics of the pope say a lack of strong leadership has opened the door to infighting among his powerful aides - and potentially to the corruption alleged in the leaked documents."
Therefore, the blame for this current mess might quickly fly up the Vatican chain of command, touching Pope Benedict XVI himself. Pope Benedict XVI has mentioned that he may resign in 2012, claiming that his advanced age was making it impossible to fulfill his responsibilitie correctly. Benedict has said at times that he is "feeling old". Should this scandal show the Pope in a bad light, he might resign, thus opening the door to Pope Number 112 in St. Malachy's prophecy.
This prophecy is reported on in depth in both the book, "Petrus Romanus" and in Doc Marquis' DVD, "2012 & Beyond: Volume 1", both of which are shown above.
This incredible Catholic "prophecy" is being followed to the letter. In 1595, St. Malachy wrote of a vision where he was shown that 111 Popes would arise and serve before the final Pope, 'Peter The Roman', or 'Petrus Romanus', Pope 112.
Doc reports that the description Malachy presents for each 111 Popes is eerily accurate; the characteristics of the "Petrus Romanus" label him the False Prophet (Rev 13:11-18), the Pope who will be in office when Antichrist destroys the Papacy and the Vatican by fire (Rev 17:16)
The current Pope, Benedict XVI, is Pope 111. The world trembles as this very elderly Pope falters in the performance of his office.
The Biblical False Prophet is awaiting in the wings, ready to step out onto the world stage. The new Pope may be younger than is typical and he may pledge to clean up the scandals which perpetually plague the Holy See.
Beleaguered Roman Catholic adherents would welcome such a Pope with open arms.
Another New Hoggard DVD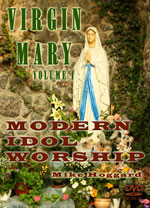 "Virgin Mary: Modern Idol Worship"
Why do Catholics insist upon copying the idol worship from the Babylonian 'Queen of Heaven', Semiramis? Does Heaven even have a Queen? Does she sit on Gods throne?
Pastor Mike delves into the doctrines and teachings of the Roman Catholic Church, in his own exciting style, and exposes what the sacrifice of the Mass is all about, and what their iconology truly signifies according to the pure Word of God.
Pastor distinguishes between the free grace of God and the Roman Catholic system of good works, almost a 'pay as you go' system. This is a call for all born-again believers to see that there is no communion between Christ's church and the church of Mystery Babylon The Great. This video will solidify Scriptures in your mind and enable you to recognize the Catholic tentacles trying to wrest true believers from the finished work of Christ on the Cross.
A must have video for those trying to reach Catholics in these last days.
1 hour, 16 minutes long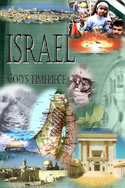 DVD
III. Egypt's Muslim Brotherhood presidential candidate pledges to liberate Jerusalem.
This call is going forth regularly now throughout the Middle East, prompting me to wonder how long it will be until the events prophesied in Zechariah 12 will occur?
NEWS BRIEF: "Egyptian Cleric Claims Muslim Brotherhood Presidential Candidate Will Make Jerusalem 'The Capital of the Caliphate' ", The Blaze, May 7, 2012
"So, about that 'Arab Spring' we were promised…it might not be as great as we thought, after all. At least, not if this video by Egyptian Cleric Safwat Higazi is any guide ... Higazi, apparently speaking at a campaign rally for Muslim Brotherhood Presidential candidate Mohammed Mursi, spends much of the video predicting that Mursi will help reform what he calls the 'United States of Arabs'– a highly ironic shorthand for what, it gradually becomes clear, is meant to be a second Caliphate. In fact, Higazi even uses the word 'Caliphate' to describe his ambitions."
In other words, this fiery clergyman of the Muslim Brotherhood is attempting to fire up the crowd by predicting the return of the last golden age of Islam, the age of the Caliphate. But, then, Higazi reveals his true inner heart by predicting that Jerusalem would be the capitol of this new golden age of the Islamic religion and culture.
"More frightening still, Higazi isn't some crank with a microphone. After he vows that the capital of the Caliphate 'will be Jerusalem', a titanic cheer goes up from the crowd, which looks to contain thousands of people."
Thus, the Holy Spirit is already working in the hearts and minds of Muslims to desire to capture Jerusalem from the Jew. Of course, Biblical scholars have known this time was coming, because of God's frightening prophecy in Zechariah 12. Listen to how God will cause a tremendous desire to capture Jerusalem to build up in the hearts of her enemies.
"Behold, I am about to make Jerusalem a cup or bowl of reeling to all the peoples round about, and in the siege against JerusalemBehold, I am about to make Jerusalem a cup or bowl of reeling to all the peoples round about, and in the siege against Jerusalem ... I will make Jerusalem a burdensome stone for all peoples ... all the nations of the earth shall come and gather together against it." (Zechariah 12:2-3; Parallel Bible, KJV/Amplified Bible Commentary)

"... I will smite every horse of the armies that contend against Jerusalem with terror and panic and his rider with madness; and I will open My eyes and regard with favor the house of Judah and will smite every horse of the opposing nations with blindness ... In that day will the Lord guard and defend the inhabitants of Jerusalem ... " (Zechariah 12:8-9; Ibid.)
All Arab leaders salivating over a feast in a conquered Jerusalem need to carefully consider God's last Words, above.
"In that day will the Lord guard and defend the inhabitants of Jerusalem ... "
If Arab armies and terrorists cannot succeed in defeating a tiny Israel whom they have surrounded for over 60 years, they will be utterly confounded and annihilated by the Almighty God of Israel!! (Read full details in NEWS1639, entitled, "Arab Leaders Beware: You Are Fighting Almighty God")
Mormon Glenn Beck wasted no time reacting to this Egyptian cleric's incendiary remarks.
NEWS BRIEF: "'Cali-Fait' Accompli?: Beck Explains Why the Caliphate Is Coming", The Blaze, May 8, 2012
"It was predicted: The rise of the Muslim Brotherhood and its goal of establishing a global caliphate. Now, something Glenn Beck and others who have paid careful attention to the Arab Spring have warned about may be coming to fruition."
"On Monday, The Blaze reported that during a rally for Muslim Brotherhood presidential candidate Mohammad Mursi, Egyptian Cleric Safwat Higazi spoke before an adoring crowd of thousands, proclaiming, 'The capital of the United States of the Arabs will be Jerusalem'. And this is not even a veiled reference to an authoritarian Islamic regime ... Higazi promised the crowd. "Our capital shall not be in Cairo, Mecca or Medina." According to JPost, after hearing Higazi's bold declaration, Mursi, along with other Muslim Brotherhood officials nodded in agreement."
Glenn Beck has been weighing in on this subject for some time now.
"On his Tuesday evening broadcast, Beck reminded viewers that he had warned a radical Islamic group bent on destroying Israel would seek the revival of a worldwide authoritarian regime based on Shariah law ... Senator John Kerry, Secretary of State Hillary Clinton and other Obama administration officials have heartily maintained that a dialogue with the Muslim Brotherhood is imperative, even offering its members a seat at the political table."
"Beck noted the oddity that while the Obama administration legitimizes the Muslim Brotherhood, there are still no pictures from the militant Islamist group's recent White House visit ... So while Israel is America's greatest ally, a group now embraced by the Obama administration unabashedly welcomes the displacement of Jews from their ancestral land, Jerusalem, to make way for the establishment of an authoritarian Islamic state that governs by Shariah law."
The irony of Beck's concern over Jerusalem is that he is Mormon, a religion which treats Israel and Jerusalem very lightly. You see, Mormons teach that America is now God's Chosen Nation and that, when Jesus returns, He will come to Independence, Missouri, not to Jerusalem.
However, this mystery is cleared immediately when you realize that Glenn Beck is serving Romney as "John the Baptist" served Jesus, "preparing the hearts and minds of the people", for Mitt Romney.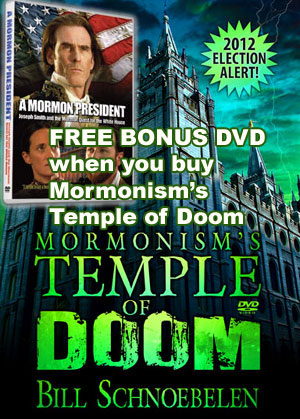 IV. Mitt Romney opens a huge lead over Obama with America's veterans.
If the Plan calls for Romney to win this election, we should be seeing more and more of these types of stories.
NEWS BRIEF: "Gallup: Romney Takes Huge Lead Among Veterans over Obama", NewsMax, 28 May 2012
"Mitt Romney is getting a big boost from US military veterans on Memorial Day. Veterans, about 13 percent of the adult population and consisting mostly of older men, support Mitt Romney over Barack Obama for president by 58 percent to 34 percent, while nonveterans give Obama a four-percentage-point edge, according to Gallup."
I am surprised that Veterans do not support the "non-Obama candidate" by 90%. After all, in the three years as President, Barack Obama has not looked like a strong leader which would inspire veteran voters.
On Memorial Day, Romney chose a "photo shoot" with John McCain, the 2008 Republican candidate and a prisoner of war during the Vietnam War. This news article continues:
"Veterans are an important group. They make up 13 percent of the electorate (24 percent of all adult men). And although a dwindling percentage of Americans have served in the armed forces since the end of the draft in 1973, they're an important part of the GOP's base ... Veterans will be key in several battleground states. Florida, home to several military installations, has more than 1.6 million veterans, according to the Veterans Administration. Pennsylvania has nearly 1 million veterans, while Virginia and North Carolina each have about 800,000 veterans living in their states."
As the campaign continues, the Romney camp will be reported to be gaining little by little in various demographic groups, until we learn, the day after the election, that Mitt Romney has won the White House.
At that point, the old Mormon prophecy -- the White Horse Prophecy -- will begin to come true. As President, Romney will make it his priority to save the United States' Constitution, which today is "hanging by a thread".
The spirits of Brigham Young will be proud. Their occult prophecy will be set to be fulfilled.
UPDATED ARTICLE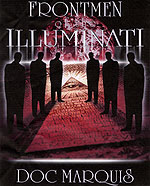 DVD
V. President Obama is again caught acting like that old warmongerer, George Bush!
This "change" President redefines "civilian" so he can kill more innocents and not get caught! Does that sound like the caring, compassionate Obama during the 2008 campaign?
NEWS BRIEF: "Obama embraces disputed definition of 'civilian' in drone wars", World News on MSNBC.com, May 30, 2012
"Two U.S. reports published Tuesday provide significant insights into President Obama's personal and controversial role in the escalating covert U.S. drone war in Pakistan, Yemen and Somalia."
Let us stop right here to digest what we have just learned. After campaigning ceaselessly in 2008 as the "Change Candidate", and hinting strongly to his fervent supporters that he would end our seemingly ceaseless wars in the Middle East, end this military madness, and stop the torture and killing of innocent civiliansm, Barack Obama has done nothing of the kind!
Rather, after pulling out of Iraq according to George Bush's schedule, and after keeping America on the withdrawal track set by Bush, President Obama has escalated the drone wars in Pakistan, Yemen and Somalia.
In other words, Obama has kept America fighting in these three countries and has even escalated the conflict, apart from any path set by Former President Bush. Why would Obama ignore his promises to "change" Bush's path of war and ignite these wars so dramatically?
The answer is simple but profound.
As President, Barack Obama has acted according to the plan of the Illuminati, as outlined in the following Cutting Edge articles:
NEWS1833 - "The World Is On Fire In The "Non-Integrating Gap"! (Originally Posted March, 2003 - Updated October, 2009)
This article revealed that Bush's invasion of Afghanistan and Iraq was part of a much larger Illuminati plan to "reduce the Non-Integrating Gap"! After the wars in these two countries, the Global Elite planned to wage war against other countries whose governments and economies were so backward they could never integrate with the developed world, called in this strategy "Functioning Core".
The fact that President Obama has continued pursuing the wars outlined in "The Pentagon's New Map" -- even though his Liberal Democrat philosophy lead millions of Liberal Demcrat voters to believe he would pull America out of foreign wars -- proves beyond all doubt our contention that there is no real difference between Republican and Democrat parties.
Now, let us return to this featured story to demonstrate, once again, that Democrat Obama is acting just like we would expect Republican George Bush to act.
"In a major extract from Daniel Klaidman's forthcoming book Kill Or Capture, the author reveals extensive details of how secret U.S. drone strikes have evolved under Obama – and how the president knew of civilian casualties from his earliest days in office."
Once again, Obama's fervent supporters did not expect this callousness toward civilian casualties from their "change" President.
"The New York Times has also published a key investigation exploring how the Obama Administration runs its secret 'Kill List' – the names of those chosen for execution by CIA and Pentagon drones outside the conventional battlefield."
Killing men suspected of terrorism, while denying them any opportunity to defend themselves, is thought by most to be a Conservative, Republican mindset. No one ever would have thought that such a "caring and compassionate" change agent President would act like Skull & Bones President Bush!
"Now Newsweek correspondent Daniel Klaidman reveals that Obama knew about the civilian deaths within hours ... Yet despite the errors, the president ultimately chose to keep in place the CIA's controversial policy of using "signature strikes" against unknown militants. That tactic has just been extended to Yemen."
Therefore, President Obama is just as guilty as President Bush in knowingly killing civilians with these horrific drone strikes. How can this be?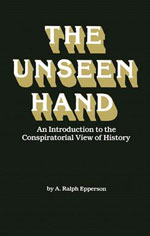 There is no real difference between Republican and Democrat parties, as leaders of each party are equally committed to the coming New World Order -- a.k.a. the Kingdom of Antichrist.
When you see a continuation of policies from one Adminstration to another,. yolu must realize you are looking at a government conspiracy to produce the "NOVUS ORDO SECLORUM" which is printed on the left seal of the One Dollar Bill.
Listen to the warning from President Thomas Jefferson:
"... a series of oppressions, begun at a distinguished period and pursued unalterably through every change of ministers, too plainly prove a deliberate, systematical plan of reducing us to slavery." ["The Unseen Hand", by A. Ralph Epperson, p. 196]
Therefore, when you see the plan to "Reduce The Gap" continue under Democrat Obama after being started by Republican Bush, you must realize that Jefferson's magnificent definition of "conspiracy" is being fulfilled -- in your Daily News!
---
"Isaiah 9:10 Judgment: Is There An Ancient Mystery That Foretells America's Future Judgment?"
2-DVD Set, Regularly $29.99, Now Only $24.99
Is America under judgment for turning away from God as ancient Israel did? This DVD is based on shocking research by Cahn, who heads the Jerusalem Center-Beth Israel Congregation in Wayne, N.J. he suggests an otherwise obscure passage in the Book of Isaiah is since Sept. 11, 2001, being uncannily re-enacted in the U.S. just the way itoriginally played out in the time of the great prophet of Israel leading to the nation's captivity and dispersions.
Cahn reveals what he calls 'an ancient mystery that holds the secret of America's future and the collapse of the global economy.'
'Before its destruction as a nation, ancient Israel received nine harbingers, prophetic omens of warning,' he says. 'The same nine harbingers are now manifesting in America with immediate ramifications for end-time prophecy.'
The key to decoding the harbingers, he says, is found in understanding the seemingly innocuous words of Isaiah 9:10 (King James Version), what it meant to Israel and how the history seems to be repeating itself in America today. http://www.cuttingedge.org/detail.cfm?ID=2417
If you prefer the Book:
"The HARBINGER: Of America's Destruction"
Book by Jonathan Cahn
Regularly $16.99, Now Only $12.99
Is it possible that one of God's ANCIENT MYSTERIES holds the key of America's FUTURE?
Is it possible? 1) That this mystery lies behind everything from 9/11 to the collapse of the global economy? 2) That today God is sending America a prophetic message of what is yet to come? 3) Before its destruction as a nation, ancient Israel received nine harbingers, prophetic omens of warning. One by one, the same nine warnings are appearing in the world today -- this time on American soil. http://www.cuttingedge.org/detail.cfm?ID=2418
---
New DVD Titles Added To $9.99 Category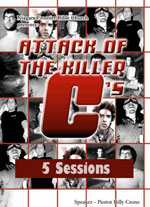 "Attack of the Killer C's"
Regularly $29.99, 2 1/2 -Hours in 5-Sessions
The "attack of the Killer 'C's" -- the Casual Christian, Cultural Christian, Compromising Christian, Corruptive Christian, Counterfeit Christian. In today's society, when these types of "Christians" are literally opening the door to Antichrist, this video is a breath of fresh air. This disaster is of such magnitude that it makes the Titanic look like "chump change"! This video reveals the cosmic battle in which we are engaged and exposes the seductive weapons Satan uses to keep us from being the mighty army of God. Over 100 years ago, Christian Churches stopped teaching this material, opening the door for the current terrible spiritual state of both our churches and our society. This video sounds the alarm as a good "Watchman On The Wall". We are under attack! Rise up, oh men of God, to battle for the millions of souls deceived and in risk of Hell. http://www.cuttingedge.org/detail.cfm?ID=937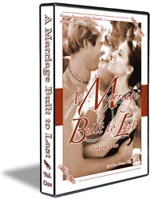 "A Marriage Built To Last Volume 1"
"A Marriage Built To Last Volume 2 "
Regularly $29.99, Now Only $9.99 each
Many marriages today are under severe strain. And if we're honest with ourselves, most of us can easily identify with this reality in our own lives. contrary to popular belief, marriages aren't made in heaven, they?re made right here on earth.
Remember, being married doesn't mean your life always has to be filled with personal pain and silent suffering. God never said that it would be easy. He just said it?s going to take some time and lots of work. And if we'll just get back to God's plan for marriage, then we're well on our way to having A Marriage Built to Last!
Click on each hotlink, above, to see the individual titles of each session on these two DVD sets.
These DVD's have already saved marriages. Might they save yours?
---
Just In Time For Father's Day Savings!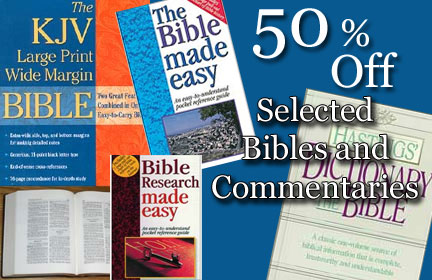 Massive 50% Off Sale of Selected Bibles, Commentaries and Study Guides

While quantities last we are closing out many titles of Bibles, Commentaries and Study Guides.
We have wide-margin study Bibles specifically made to encourage you to write notes as the Holy Spirit reveals them to you.
We have numerous Spurgeon books which have warmed and delighted hearts for over 100 years.
This clearance sale is limited to stock on hand for any individual title. If you see something you like, do not delay buying it, because the quantities on hand may be gone by the time you come back.
See our full selection of items marked down 50%
---
Two New Blockbuster DVD's From Doc
Marquis
"COMBO DVD OFFER: Aliens, Fallen Angels or Antichrist"
by Doc Marquis - Volumes 1 and 2 - Total of 3 DVD's and 7 hours of teaching
Regularly $49.98, Only $39.90 for this Combo Offer, Saving You Over $10.00
You save over $10 by buying these two DVD's from Doc Marquis. You are paying only $19.95 per DVD Set when you buy this combination offer. This combo offer contains 4 DVD's and 7 hours of teaching.
Doc Marquis demonstrates the horrific reality that Aliens, UFO's are really Satan's Fallen Angels and that, when the time comes, they will greatly aid Antichrist in his created of the New World Order. Occult signs and wonders, like crop circles, are simply and only 'signs of the times', warning mankind of their impending doom.
Doc teaches from the perspective of his training while in Illuminati Satanism. Therefore, these two DVD's will give you the right bottom-line answers you cannot get anywhere else. http://www.cuttingedge.org/detail.cfm?ID=2410
Also available to purchase individually -
http://www.cuttingedge.org/detail.cfm?ID=2409
http://www.cuttingedge.org/detail.cfm?ID=2408
---
New Headline News Article: Election 2012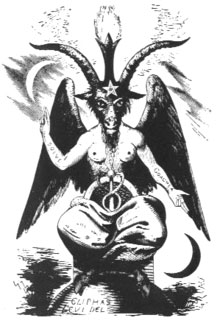 "Presidential Election 2012"
"Are we REALLY faced with the choice of "Lesser of Two Evils"?


How would Jesus have voted? Which Party Would He Have Considered The "Lesser of Two Evils"? Pharisee or Sadducee; Democrat or Republican; Obama or Romney; Baphomet or Baal?

We have attempted to prove to you that the Democrat Party and the Republican Party are equally evil, as they pursue an equally evil plan to bring the world into the Kingdom of Antichrist, also known as the "New World Order".
Thus it follows that the men in top leadership of each party are equally evil.
Evangelical Christians have no idea whatsoever of the intrinsically evil nature of the Republican Party. They have thoroughly convinced by Evangelical "wolves in sheep's clothing" that a goodly number of top Republican leaders are Christian. Such Evangelicals have been as completely deceived as the Apostle Paul warned:
"For such men are false apostles, spurious, counterfeits, deceitful workmen, masquerading as apostles, special messengers of Christ (the Messiah). And it is no wonder, for Satan himself masquerades as an angel of light; So it is not surprising if his servants also masquerade as ministers of righteousness..." (2 Corinthians 11:131-5; Parallel Bible, KJV/Amplified Bible Commentary)
This article is a clarion call for Evangelical Christians to wake up to spiritual reality and to "vote their conscience" when they enter the voting booth!
---

Purchase a 1-Year Subscription, you may select 1 FREE gift
Purchase a 2-Year Subscription, you may select 2FREE gifts
Purchase a 3-Year Subscription, you may select 3 FREE gifts
Purchase a 4-Year Subscription, you may select all 4 FREE gifts
We have changed our FREE gifts available to you when you subscribe to Headline News, adding two Pastor Hoggard DVD's to the Seminar Tapes and the Radio Collection CDROM.
---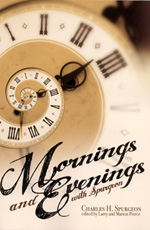 --------Concluding Inspiration ---------"He led them forth by the right way." Psalm 107:7

Changeful experience often leads the anxious believer to enquire "Why is it thus with me?" I looked for light, but lo, darkness came; for peace, but behold trouble. I said in my heart, my mountain standeth firm, I shall never be moved.
Lord, thou dost hide Thy face, and I am troubled. It was but yesterday that I could read my title clear; today my evidences are bedimmed, and my hopes are clouded. Yesterday I could climb to Pisgah's top, and view the landscape o'er, and rejoice with confidence in my future inheritance; today, my spirit has no hopes, but many fears; no joys, but much distress.
Is this part of God's plan with me? Can this be the way in which God would bring me to heaven? Yes, it is even so. The eclipse of your faith, the darkness of your mind, the fainting of your hope, all these things are but parts of God's method of making you ripe for the great inheritance upon which you shall soon enter. These trials are for the testing and strengthening of your faith—they are waves that wash you further upon the rock—they are winds which waft your ship the more swiftly towards the desired haven. According to David's words, so it might be said of you, "so He bringeth them to their desired haven."
By honour and dishonour, by evil report and by good report, by plenty and by poverty, by joy and by distress, by persecution and by peace, by all these things is the life of your souls maintained, and by each of these are you helped on your way.
Oh, think not, believer, that your sorrows are out of God's plan; they are necessary parts of it. "We must, through much tribulation, enter the kingdom." Learn, then, even to "count it all joy when ye fall into divers temptations."

"O let my trembling soul be still,
And wait Thy wise, Thy holy will!
I cannot, Lord, Thy purpose see,
Yet all is well since ruled by Thee."
---
Directory of all news articles
Free Radio Transcripts

Free Headline News Archives

Freemasonry

What Saith Rome

Teachings from the Catechism

Bookstore

Meet the Staff

Weather Control


May Jesus Richly Bless You,
David Bay, Director
866-909-2850 Toll Free Customer Service - Order Line
803-356-2850 Customer Service - Order Line - For Out of Country Customers
803-356-2860 Fax