Critical News Analysis -- End of the Age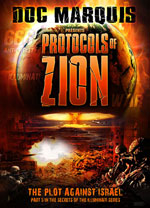 DVD
1. Far-Left radicals, led by predominately-white Antifa and cheered on by Democrats, continued their attack on about 150 cities from coast to coast, trying to destroy enough of America that Trump could be defeated at the polls.
NEWS BRIEF: "Maoist 'Rebellions' in America: Inspired by China?", Canada Free Press, May 31, 2020
"Sadly, the FBI doesn't investigate communist groups on American soil anymore because some of them are integrated into the Democratic Party. Attorney General William P. Barr warned on Saturday that groups of "outside radicals and agitators" are exploiting the George Floyd situation "to pursue their own separate and violent agenda." Barr added, "In many places, it appears the violence is planned, organized, and driven by anarchistic and far left extremists, using Antifa-like tactics, many of whom travel from out of state to promote the violence."
The Minnesota governor, a Democrat, actually complained on national TV that 80% of the agitators arrested in his state were from out of state! That statistic screams that this resurrection was not spontaneous, but meticulously planned well ahead of time.
To reiterate:
"Sadly, the FBI doesn't investigate communist groups on American soil anymore because some of them are integrated into the Democratic Party, whose congressional members do not go through background checks and yet conduct House oversight of America's intelligence agencies. The Communist Party USA (CPUSA), once aligned with and funded by Moscow, openly supported Barack Hussein Obama for president in 2008 and 2012. Obama's CIA director John Brennan voted for the CPUSA (The Communist Party USA) in college."
Can you see that a huge part of this rebellion disaster with Antifa has come directly from the treasonous acts of President Barack Obama and his pro-Communist and pro-Islamic officials? High treason is just now beginning to show publicly, but its genesis began 12 years ago, as Barack Obama began to organize his administration.
When the Communist Party USA feels strong enough to publicly state the goal of their rebellion, you know you have a real problem.
"The CPUSA says, "We call on our members and friends to join the protests for justice in every way possible and to make justice for George Floyd part of every demonstration going forward." The Movement for Black Lives calls the riots "rebellions" and is active on Twitter, Facebook, YouTube and Instagram. "We are rising up by every means," they say. Some communist groups are still loyal to the memory of Chairman Mao, who said in his Little Red Book, "Every Communist must grasp the truth: 'Political power grows out of the barrel of a gun.'"
I beg to differ from this last statement only in the fact that " Some communist groups" is incorrect; every single Communist understands that political power comes out of the barrel of a gun!
"For those unfamiliar with Marxist jargon, this means that communists have been exploiting blacks to make America into a communist state. This is still the communist mission."
A huge part of our problem is that Obama people are still in positions of power in the Trump Administration and are acting to subvert the President's agenda.
"Before more lives are lost, Senator Marco Rubio, the new acting chairman of the Senate Intelligence Committee, can order immediate hearings into what, if anything, FBI director Wray has done about investigating terrorist networks. If the answer, as expected, is that he considers them legitimate political organizations, he should be fired immediately."
A local Democrat party chapter is bold enough to align with this Communist ideology.
NEWS BRIEF: "Fairfax County, Virginia, Democrats Call Riots 'Part of This Country's March Towards Progress'," Breitbart News, 1 June 2020
"The official Twitter account of the Fairfax County Democratic Committee in Virginia retweeted a claim on Saturday that "Riots are an integral part of this country's march towards progress," as the country was gripped by violence."
Listen now to the exact wording of this re-tweet and see the reference to that pro-Communist leader, Barack Obama.
"When President Obama included the Stonewall Riots in his 2nd inaugural, he didn't make that decision lightly. Riots are an integral part of this country's march towards progress."
These riots have removed all doubt and confusion as to the exact origin of these riots and of who the American leader has been for the past 12 years.
In "giving aid and comfort" to America's lawless enemies, these Democrats are committing treason against this great country!
NEWS BRIEF: "Democrats' Chickens Come Home to Roost: The monster you created has returned to destroy your castle". by Derek Hunter, Townhall Opinion, June 1, 2020
"There's something I say all the time, only because it's true: Frankenstein's monster always returns to the castle to destroy it." There are many other ways to put it: chickens coming home to roost, you reap what you sow, etc., – and it's all true. That adage came true again this weekend as left-wing mobs turned on left-wing cities that have elected left-wing politicians for generations, many in left-wing states, and burned much of them to the ground. The monster came home."
"The monster you created is now destroying your castle, Democrats."
NEWS BRIEF: "AOC helping rioters", World Net Daily, June 1, 2020
"The 'protesters' who are rioting, burning buildings, smashing storefronts looting should wear 'nondescript, solid color, layered clothing' and 'cover identifying tattoos', advises a member of Congress."
Who in Congress hates America so much that they would deliberately coach the unlawful rioters how to dress and how to act in order to escape retribution after burning and pillaging and killing?
"Rep. Alexandria Ocasio-Cortez, D-N.Y., who has endeared herself to the far left with warnings such as the world "has only 12 years left," took to Instagram with tips for "protesting safely." As anarchists, Antifa members and others destroy businesses and neighborhoods in minority communities and vandalize downtown cores of cities across the nation, protesters, she said, should be equipped with goggles and masks, emergency contacts and "heat resistant gloves."
Since Antifa is funded, guided and controlled by Communist / Soros foreign organizations, AOC and other Democrats who are aiding and giving comfort to this enemy is guilty of treason. Listen to the Dictionary Definition of "Treason":
"the offense of acting to overthrow one's government or to harm or kill its sovereign, the betrayal of a trust or confidence; breach of faith; treachery."
Joe Biden's true loyalty was proven by this news snippet:
NEWS BRIEF: "Biden campaign staff caught financially supporting Minnesota riots", World Net Daily, June 1, 2020
"Members of the campaign of presumptive Democratic presidential nominee Joe Biden have donated to a fund that will help Minneapolis rioters get back out on the street. At least 13 Biden campaign staff members have made donations to the Minnesota Freedom Fund. The group opposes cash bail, in which those charged with crimes must put up money before trial or remain in jail."
"The group is using the funding to cover bail for those jailed in Minneapolis.."
The Trump campaign immediately protested:
" '@JoeBiden's staff is donating to a fund that pays bail for people rioting in Minneapolis. This is CONDONING & FINANCIALLY SUPPORTING mayhem that's destroying businesses & ruining people's life work. The city is burning & Biden staff are funding it', Tim Murtaugh, communications director for the Trump campaign, wrote in a Twitter post."
Will charges ever be brought against these people acting to destroy America and her unique Republic? I do not plan on holding my breath.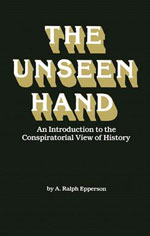 As we discovered during the Vietnam War, Establishment business leaders were funding the anti-Vietnam war effort, so we discover the very same dynamic at work in these riots.
NEWS BRIEF: "White/Rich/Democrats Finance Proudly Racist #Blacklivesmatters", Popular Democracy, June, 2020
"The famous phrase, 'Show me the money' applies in the violent acts of the #blacklivesmatter effort, the racism and bigotry sweeping the nation. It is about rich, white Democrats financing the effort to divide American among racial lines, to create chaos and anarchy."
""The Democracy Alliance was created in 2005 by a handful of major donors, including billionaire financier George Soros and Taco Bell heir Rob McKay to build a permanent infrastructure to advance liberal ideas and causes."
Author of "The Unseen Hand" -- shown above -- captured the truth about the financing of the major anti-Vietnam war violence.
"Epperson quotes radical leader Jerry Rubin, in his counterculture book, "Do It!", published in 1970 by Ballantine Books. Rubin candidly writes, "Revolution is profitable. So the capitalists to sell it...The hip capitalists have some allies within the revolutionary community: longhairs who work as intermediaries between the kids on the street and the millionaire businessmen." Epperson then quotes leaders of the Students For A Democratic Society as saying that their goal was nothing less than the destruction of America and her economic system, to be replaced by a classless world, i.e., the New World Order. Then, Epperson drops the bombshell, "Yet in spite of all this evidence about the nature of the SDS, they continued to receive money from the establishment they were supposedly out to overthrow...an Illinois commission on that state's [campus] rioting said that $192,000 in Federal money and $85,000 in Carnegie Foundation funds were paid to the Students for a Democratic Society...during the fall of 1969". Of course, this was well after the violence perpetrated by these groups from 1966-1968.
Then, Epperson showed how additional funding for these type of causes came from the United Nations, the Rockefeller Foundation, the Ford Foundation, United Auto Workers...and from the Cuban Embassy." Another former radical leader, James Kirk, is also quoted in a book by G. Edward Griffin, entitled "The Capitalist Conspiracy", published by Thousand Oaks of the American Media, "Young people...have no idea that they are playing into the hands of the Establishment they claim to hate. The radicals think they're fighting the forces of the superrich, like Rockefeller and Ford, and don't realize that it is precisely such forces which are behind their own revolution, financing it, and using it for their own purposes." Black Panther leader Eldrige Cleaver even realized at the end that the wealthy were buying themselves a revolution (Emphasis Added; Page 404).
The most effective and efficient way to punish these Democrats is to sweep them out of office this November.
2. Second Amendment rights were never more highlighted than the scenes of rioting and looting and fires from this lawless crowd.
NEWS BRIEF: "Give Up Your Guns Because Democrats Will Totally Protect You", by Kurt Schlichter, Townhall Opinion, June 1, 2020
"Watching the Minneapolis Police Department abandon its precinct to the torch and crowbar-wielding peaceful protesters in that Democrat-run state and city, my first thought was that I should disarm. After all, I have been reliably informed by our smart and competent elite betters that I don't need firearms because the police will protect me, and I am sure that even though they can't defend their own police station they will absolutely defend me, my family ..."
But, wait one minute! While I have been told repeatedly by Leftists eager to seize my gun that police can protect me, I also hear the same radical Leftists shout to the world that police are racist and that they murder innocent people at random!
Only individual citizens can protect themselves, their property and their businesses from those who want to destroy what they have carefully built their entire lives. Second Amendment rules!
As local police units and National Guardsmen failed to prevent death and destruction, I could only marvel at how clear it was that private citizens need to own their own guns.
NEWS BRIEF: "Armed Santa Monica Store Owners Rise Up to Defend Businesses from Rioters", Neon Nettle News, June 1, 2020
"Armed store owners in Santa Monica, California are rising up against violent protesters by standing guard to defend their businesses from attack ... Fox News LA reporter Bill Melugin reported Sunday that some store owners are being forced to stand guard to protect their property."
One sheriff actually urged citizens to use their guns to "blow invaders back out of their home"!
NEWS BRIEF: "Florida Sheriff 'highly recommending' homeowners 'blow' looters 'back out of the house with their guns'," World Net Daily, June 1, 2020
"A Florida sheriff warned would-be looters and home intruders Monday by encouraging residents to fire upon anyone attempting to pillage their homes, following heated protests in the Lakeland area. 'The people in Polk County like guns, they have guns, I encourage them to own guns," Polk County Sheriff Grady Judd said in a press briefing Monday."
Now listen to this sheriff pull no punches.
"... if you try to break into their homes to steal, to set fires, I'm highly recommending they blow you back out of the house with their guns', Judd said."
3. After the President declared Antifa to be a terrorist organization, Attorney General Barr formed a special team to neutralize them.
NEWS BRIEF: "The Round Up Begins: AG Barr Just Put Together A Special Team To Deal With Antifa", News Pushed, June 2, 2020
"On Sunday the President announced that he is declaring Antifa a terrorist organization ... The United States Department of Justice has ordered the 56 regional Joint Terrorism Task Forces to identify and apprehend Antifa leaders and their connected groups."
"Considering our country has been incredibly successful hunting the world's most dangerous terrorists I'm sure this won't be much of a problem."
Barr then deployed Federal Riot Teams to Washington, D.C., and Miami.
NEWS BRIEF: "AG William Barr Deploys Federal Riot Teams to Washington, D.C. & Miami", Breitbart News, 1 June 2020
"Attorney General William Barr has sent federal riot teams to Washington, D.C., and Miami as part of an effort to blunt ongoing violent unrest in both cities over the death of George Floyd. Barr has directed members of the federal Bureau of Prisons to deploy, while the FBI has asked its Hostage Rescue Unit to assist in D.C."
"Sunday night, the Secret Service moved President Trump to a secure bunker beneath the White House for the second time in three nights ... The activism began peaceful but turned violent after dark, with some demonstrators setting multiple fires. Washington, D.C., police fired pepper bullets and tear gas to disperse protesters."
"Thousands of demonstrators were arrested over the weekend after clashing with police and defying curfews in numerous major U.S. cities, including Los Angeles, New York City, Miami, Chicago, Seattle, and Salt Lake City."
4. One university professor had the unmitigated gall to publish directions on how terrorists could pull down national monuments!
NEWS BRIEF: " 'Horrible' prof explains how to destroy Washington Monument", World Net Daily, June 1, 2020
"A professor has taken to Twitter to provide instructions, perhaps with the anarchists and other rioters in mind, on how to remove an obelisk that "might be masquerading as a racist monument," a clear reference to the Washington Monument."
I was appalled to learn of how specific these instructions were:
"She explains her background: 'I'm an Egyptologist. I have worked in Egypt for 20 years and know a lot about ancient Egyptian architecture. Especially how they raised obelisks', and she explains the 'key is getting gravity to work ... Chances are good the obelisk extends into the ground a bit, so you want to get CHAINS NOT ROPE ... extended tightly around the top (below pointy bit) and 1/3 down forming circles'."
"For every 10 ft of monument, you'll need 40+ people. So, say, a 20 ft tall monument, probably 60 people. You want strong rope attached to the chain---rope easier to hold onto versus chain. EVERYONE NEEDS TO BE WEARING GLOVES FOR SAFETY."
"Then Parcak advises that two groups of people on opposite sides "PULL TOGETHER BACK AND FORTH" to create a 'rocking motion'."
" 'YOU WILL NEED SOMEONE WITH A LOUDSPEAKER DIRECTING', she predicted."
======================
"Twitter user Mike Iscovitz asked, "What is the difference between what you're doing and someone listing advice on how to build a pipe bomb?"
"Twitchy replied: 'Nothing'."
Worldwide, national monuments have been destroyed by ISIS, so this is a global plot to erase history from Western nations.
5. Under President Trump's economic leadership, the bottom half of wage-earners benefited greatly!
NEWS BRIEF: "Bottom Half of Households Nearly 50% Richer Under Trump", The Western Journal, January 11, 2020
"The Trump economy is giving the greatest benefits to those who have been at the bottom ... Data released by the CEA shows that over 11 quarters from the end of 2016 through the first half of 2019, the net wealth of the top 1 percent of American households rose 13 percent. However, that rise is dwarfed by the 47 percent increase seen by the bottom 50 percent of America's households over that same period."
"... Americans at the lower end of the wage scale have seen transformative wage hikes. The report said that on average, workers' pay has been rising faster than that of managers, and wage gains for Americans without a bachelor's degree are rising faster than those for Americans with a bachelor's degree or higher."
"And, in keeping with Trump's campaign promise to lift up black Americans, 'average wage growth for African Americans now outpaces wage growth for white Americans ' "
"This stuff will translate in the election, I'm surprised the Democrats are so pessimistic painting a picture of a deep recession," Kudlow told The Post. "The key point here is 3.5 percent unemployment continues, and that is a very low number historically and shows you still have a healthy economy and healthy job market."
But, the combined blows from COVID-19 Virus and the savage riots have delivered a precise blow against the bottom half of wage-earners! The Democrats now have their coveted recession!, and black Americans are the most affected.
Further, the Democrats have become most worried about losing support at the polls from bottom half of wage-earners! Specifically blacks.
NEWS BRIEF: "Poll: Democrats under performing with black voters", Politico, 2/24/2020
"A new survey of registered African American voters found that a significant number are disillusioned with the Democratic Party ... while black voters are largely supportive of the Democratic Party and align most with its values, more than half feel that the party is not paying close enough attention to the black community."
"The Democratic Party maintains an overwhelming share of black support, with 70 percent saying they will vote for the party's presidential nominee in November. Yet more than one-third of all black voters surveyed expressed a desire for "someone else" to run."
"Black voters are extremely anxious right now about what's happening in the country' ..."
"... the poll results reveal that black Democratic support may be softening ahead of November, as black voters grow more anxious about the country's direction and the sentiment continues to grow that the party — and its leadership — have not prioritized black voters' issues."
Will black voters realize that their economic success provided them by Trump policies have been demolished by Democrat politicians?
6. South Carolina voters have a unique opportunity to vote RINO Senator, Lindsey Graham, out of office this June 9!
NEWS BRIEF: "New Ad DESTROYS RINO Sen. Graham", The Liberty Sentinel, May 28, 2020
"A new political advertisement by popular U.S. Senate candidate Michael LaPierre exposes globalist RINO U.S. Senator Lindsey Graham of South Carolina for who he really is. In particular, the ad exposes Graham's disgusting boot-licking of billionaire population-control fanatic Bill Gates, who now wants to forcibly vaccinate everybody on the planet with his experimental vaccines."
"as President Donald Trump has terminated U.S. ties with the disgraced United Nations World Health Organization, Graham can be seen in this video advocating a doubling of funds for the WHO–if Bill Gates, who was recently denounced as a dangerous criminal on the floor of the Italian Parliament, were to be put in charge it. Yes, Lindsey Graham really did endorse Gates for director of WHO and pledged more funds for WHO."
"If Graham were to be defeated in S.C. GOP primary on June 9 by conservative Republican Michael Lapierre, this would be a major set back for the Bill Gates/Tony Fauci mandatory vaccine agenda. Further this would send a message to all Republicans in DC not to support Bill Gates and his plan for mandatory vaccines."
" Lapierre, an author and businessman, is a solid conservative. He is said to be bright and sound on other conservative issues as well, including defending the 2nd Amendment, national sovereignty, individual liberty, life, and the U.S. Constitution."
While I am not familiar with Michael Lapierre, he was most highly recommended by a trusted personal friend. And, I am most anxious to replace Graham, whose policies and betrayals over the past two decades have frustrated me greatly!
Graham's opposition is a quality candidate who can hold the seat in the Fall against the Democrat challenger.