Critical News Analysis -- End of the Age
DVD's
1. An L.A. lawyer, mother of two, was told by her day care provider that the day care was no longer going to watch white kids.
Then, she told this white mother that she should be wary of her black neighbors! This mother drove home, packed and left for her childhood home in Utah!
NEWS BRIEF: "LA Lawyer is told by AA day care owner not to bring her white kids anymore and to watch out from her colored neighbors", Email, 6/16/2020
"Her other friend was born in ID but lives in LA with her husband and 2 babys. When CA opened up this month, she called her day care to no avail and ended up going there only to find out that her "white kids" were not welcome anymore."
"And if that wasn't enough warned to watch out from her colored neighbors. She was on her way back to ID when my fiance was talking to her on the phone."
This mother was so frightened by the thought that her African-American neighbors might do her and her young children harm that she wasted no time whatsoever in packing and returning to her childhood home in Idaho.
Are we at the point now in this BLM "protest" that rioters and/or sympathizers might come next door to break down the front door of a white family and murder them? Several years ago, the Palestinian terrorists proclaimed that they were beginning a new campaign entitled, "See a Jew, Kill a Jew".
If a Palestinian happened to walk by a Jew on the street, he/she was to whip out a knife or a gun and kill that Jew. To counter this despicable idea, Israeli police relaxed gun controls so that Jewish citizens could "Conceal Carry". After some Palestinians were killed on the spot as they tried to murder a Jew they happened to come upon, the Palestinians discontinued this campaign.
Are we at the point in America today that if a black sees a white, he/she is to kill that white?
Or break down the door of a white-owned home?
Just last week, we quoted a Chicago Alderman expressing concern that the rioters might storm into neighborhood homes, attacking citizens within their own home!
NEWS BRIEF: "How Mayor Lightfoot's Conference Call with Chicago Aldermen During George Floyd Riots Went Off the Rails", American Greatness, June 6, 2020
"Lopez also worried that the rioters would turn from the businesses to the citizens: 'Once they're done looting and rioting, and whatever's going to happen tonight, God help us, what happens when they start going after residents? Going into the neighborhoods? Once they start trying to break down people's doors ..."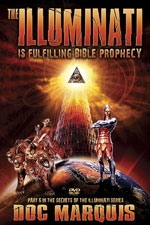 DVD
2. The California State Assembly voted last week to pay reparations to blacks for slavery, even though California was admitted as a Free State
NEWS BRIEF: "California State Assembly Passes Bill To Pay Black Residents Reparations ", Conservative Brief, June 14, 2020
"You can never have equality when one race of people is treated better than another race of people, but that is what just happened. The assembly of the state of California, because where else would this happen, has voted to pay reparations to its black residents for slavery. The vote passed by a 61 – 12 margin and now goes to the state Senate, where it will likely pass and to the Democrat governor who will likely sign it."
Now, here is one fact that should make your hair stand on end.
"And the most insane part of the entire thing is that California entered the union in 1850 as a state where slavery was illegal ... "
Shouldn't the national Democrat Party pay the reparations, since they were the Party which protected slavery, started the Civil War, and fought after the Civil War to keep the black man from enjoying full citizenship? ("The Inconvenient Truth About the Democratic Party", by Professor Carol Swain, Prager University)
Now, let us return to our featured news story:
"... reparations will be based on The committee will base its call for reparations on 'the lingering negative effects of the institution of slavery and the discrimination … on living African Americans and on society in California and the United States'."
Honestly, any citizen, of whatever color their skin, will never overcome an injustice by continuing to grovel in it; he /she will only overcome an historic injustice by doing what Martin Luther King advocated:
Education and hard work. All King wanted was for the black person in America to be able to compete on an equal playing field.
But, today's radical blacks want Public Welfare continually so they do not have to compete on an equal playing field!
Consider the reparations paid thus far:
Isn't $142 Trillion freeing the slaves enough? (Newsletter, 4/23/18, Story #2)
Isn't the loss of 750,000 white Union soldiers enough? (Newsletter, 4/23/18, Story #2)
Wasn't President Lyndon Johnson's massive Welfare Program enough? (Newsletter, 4/23/18, Story #2)
When will enough ever be enough?
Knowing wicked human nature, the answer is "NEVER"!
3. America is being shredded like never before.
NEWS BRIEF: "America Is Gone With The Wind: 'The country we have today is becoming hell', " Canada Free Press, June 14, 2020
"The United States of America will never be the same, it will be a much worse place to live and work. Amid a three-month pandemic there has been a three-week cultural revolution, ignited by the brutal death of African American George Floyd in Minneapolis, that has changed our country forever."
"Unfortunately, evil forces are succeeding in permanently changing our great country. It was difficult enough for the nation to withstand its first national economic shutdown, but the troubles were multiplied when the nation witnessed the gruesome killing of George Floyd by a Minneapolis police officer.
"Floyd's death was captured on video and it sparked nationwide protests. The peaceful marchers were soon overwhelmed by looters and rioters who wanted to burn and steal. Mayhem was encouraged across the nation as liberal media outlets celebrated the demonstrations as a justifiable outpouring of anger after Floyd's death.
"The results were catastrophic as thousands of businesses were burned, looted, and destroyed. In Minneapolis, the carnage was breathtaking as 360 businesses were damaged or destroyed by an uncontrollable throng of criminals. Sadly, in many cities, the police were resistant to engage outlaws, stung by accusations of brutality and racism. The National Guard had to be deployed in 23 states to quell the violence."
History records that the Democrat Party is trying to destroy America again! Consider the facts:
* "Founded in 1829 as a party to protect slavery
* Deliberately started the ruinous Civil War, absolutely shredding the country and costing sky-high treasure and spilled blood -- as shown above.
* And, now, under the leadership of current Democrat Party leaders, they are burning and looting and rioting our cities!
Absolute Dictatorship looms if this current crowd succeeds in overthrowing our Constitutional Republic! What kind of dictatorship does the Elite have planned?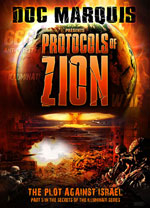 "These laws will withdraw one by one all the indulgences and liberties which have been permitted ... and our kingdom will be distinguished by a despotism of such magnificent proportions as to be at any moment and in every place in a position to wipe out any ... who oppose us by deed or word." [PROTOCOL 5 -- DESPOTISM AND MODERN PROGRESS]
Did you catch the kind of dictatorship [despotism] that the Illuminati has planned for every nation once they are brought under the rule of Antichrist?
"... a despotism of such magnificent proportions as to be at any moment and in every place in a position to wipe out any ... who oppose us by deed or word."
Further, once they have full control, they plan on "wiping us out".
4. Don't take a knee!
Take a stand!
NEWS BRIEF: "Don't 'Take a Knee'…'Take A Stand'!, Canada Free Press, June 16, 2020
"We are in an unbelievable season where our nation's cities are being attacked and held hostage by shipped-in, paid rioters and protesters. We are under siege with anarchists hiding behind George Floyd, a few bad cops and the endless sea of acting out leftists who hate Trump simply because he breathes air."
"We are seeing some burning flags in protests and the infamous 'take a knee' movement is growing with taking a knee cropping up at public spaces, thanks to the NFL and other leagues at more sporting events ... they have betrayed hundreds of thousands of service men and women who have given their lives for our freedom. They have stirred the fire of even more disrespect and hatred against our flag and country that will cascade down through all our schools and other public events."
"It is high time to stop 'taking a knee' and time to 'take a stand.' Join me and take a stand for our God, our Constitution, our freedoms, our real history, our flag and legacy. Be not ashamed but be thankful and proud, acknowledging God's hand in our making and survival. "
And, come November, do not allow anything or any person keep you from voting these dastardly unAmericans out of office!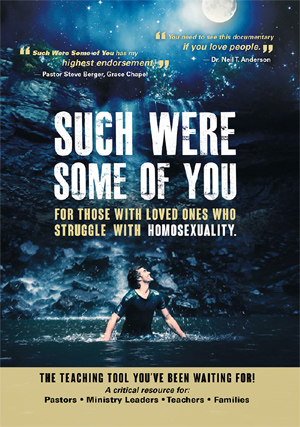 DVD
5. The Supreme Court voted 6-3 to reinterpret a federal prohibition against employment discrimination based on sex.
NEWS BRIEF: "SCOTUS LGBT Decision Will 'Create a Tsunami of New Litigation' Against Religious Groups", Breitbart News, 15 June 2020
"The Supreme Court's (SCOTUS) reinterpretation of a federal prohibition against employment discrimination based on sex — which now includes sexual orientation and "gender identity" — will "create a tsunami of new litigation" against religious organizations ..."
"The Supreme Court's legal redefinition of "sex" to include sexual orientation and "gender identity" opens the door for further left-wing lawfare against religious organizations, Severino noted."
"The Supreme Court's decision usurps the role of legislators, Severino determined.
" 'That's really a revisionist reading of the statute dressed up as textualism, and that's one of the things that is so dangerous because we have laws that courts can effectively rewrite', Severino concluded. 'No legislator who passed [Title VII of the Civil Rights Act] would have thought it meant that'."
In other words, this Supreme Court decision is identical to the "Roe Vs Wade" decision of 1973, and the 1963 decision which threw God out of our public arena! In these decisions, the Supreme Court rewrote the law.
LGBT-Q groups hailed this decision while legal experts warned that it could unleash a "tsunami wave" of lawsuits against churches.
Jesus warned that one of the signs that the End of the Age is about to appear is that public acceptance of homosexuality would occur! We are at this point now, which means that God's physical judgement is very close.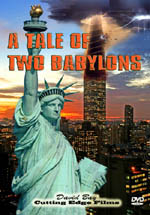 Listen and repent:
"For her sins have reached unto heaven, and God hath remembered her iniquities. Reward her even as she rewarded you, and double unto her double according to her works: in the cup which she hath filled fill to her double ... Therefore shall her plagues come in one day, death, and mourning, and famine; and she shall be utterly burned with fire: for strong is the Lord God who judgeth her." (Revelation 18:5-6, 8, KJV)
"... for in one hour is thy judgment come." (Revelation 18:10)
"... For in one hour so great riches is come to nought ..." (Revelation 18:17)
How long does God intend for this nation to be so destroyed, so bereft?
"And the voice of harpers, and musicians, and of pipers, and trumpeters, shall be heard no more at all in thee; and no craftsman, of whatsoever craft he be, shall be found any more in thee; and the sound of a millstone shall be heard no more at all in thee; And the light of a candle shall shine no more at all in thee; and the voice of the bridegroom and of the bride shall be heard no more at all in thee: for thy merchants were the great men of the earth; for by thy sorceries were all nations deceived." (Revelation 18:22-23)
In other words, America's destruction will be like that of Sodom and Gomorrah -- forever!
6. Beware of the hidden agenda of the Left: "Degrowth Movement"
NEWS BRIEF: "Beware the Left's 'Degrowth' Movement", by Stephen Moore, The Epoch Times, June 15, 2020
"It would be natural to believe that nearly everyone on the planet is horrified by the death and economic destruction wrought from the COVID-19 pandemic. But some see the body bags and the shutdown of economic production as a weird kind of blessing in disguise. These are the proponents of a radical and increasingly chic movement on the left called "degrowth." This is the idea that economic growth and increased prosperity are the root CAUSE of massive ecological destruction and health pandemics. The agenda is to shut down industrial production and industries like fossil fuels, automobiles, and airline travel that contribute to global warming.
"COVID-19 and the economy lockdown are seen as a kind of test run for the theory."
However, this is not the first time that the Global Elites have tried to destroy this great economy over nonsensical "threats". Consider some of the Archived Articles we have posted on this subject:
"OCCULT THEOLOGICAL BASIS FOR HATING THIS INDUSTRIAL CIVILIZATION" - Posted 2002
"Civilization-Ending Global Warming Rhetoric Beginning To Sound!", Posted 2007
"PLANNED DESTRUCTION OF OUR HIGH ENTROPY CIVILIZATION AND UNSUSTAINABLE ECONOMY" - Posted 1999
"ULTIMATE GOAL OF "SUSTAINABLE" PLAN MAY BE THE COMING "GLOBAL SUPERSTORM" - Updated 2004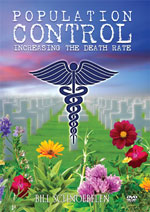 DVD Set
7. The alleged second wave of Coronavirus is just as much a hoax as was the first one.
NEWS BRIEF: "Is The 'Second Wave' Another Coronavirus Hoax?", by Ron Paul, June 15, 2020
"Just a week or so ago the mainstream media and thousands representing the "medical community" told us we must throw out the "stay-at-home" orders and go to the streets to protest the death of George Floyd at the hands of the police. The Covid-19 virus will not bother people who are protesting this injustice, they said. The virus only attacks people leaving their homes to protest the stay-at-home orders."
"Suddenly last week they all simultaneously embraced a new fear story to terrify the masses: a "second wave" of coronavirus was among us. It was targeting those states that dared to "open up" their economies and begin a return to relatively normal lives."
President Trump and Treasury Secretary Mnuchen both stated boldly that the economy is not going to be stopped again.
After all, we have dependable remedies now at our disposal, including Hydroxychloroquine!
But, now you can understand the revived effort to discredit Hydroxychloroquine as an effective treatment!
NEWS BRIEF: "Scott Gottlieb on the FDA's decision to revoke emergency use of hydroxychloroquine", CNBC News, June 16, 2020
"The Food and Drug Administration said it is ending its emergency use authorization for chloroquine and hydroxychloroquine, the anti-malaria drugs backed by President Donald Trump to combat Covid-19."
Since Hydroxychloroquine has been authorized for use for other diseases for many years, doctors can prescribe it if they want to do so. However, the FDA is no longer recommending it to be used for COVID-19.
But, there is much more to this story: Hurried tests supposedly proving that hydroxychloroquine was harmful are quickly retracted once the truth was revealed.
NEWS BRIEF: "WHO Forced to Renew Research Into Hydroxychloroquine After Relying on Phony Study Slamming "Trump's Drug"", Breaking Israel News, June 8, 2020
"One of the more disturbing aspects of the Coronavirus pandemic is the politicization of medical matters, most notably seen in the conflict surrounding hydroxychloroquine. A media storm followed President Trump's suggestion that the drug showed promise and a victory declared after a study claimed the drug was harmful. But tests of hydroxychloroquine have been resumed since it was discovered that the research slamming the rug could not possibly have been more bogus."
"The journal's editor, Richard Horton, said he was appalled by developments. 'This is a shocking example of research misconduct in the middle of a global health emergency', he told the Guardian."
The last development which pandemic planners want to see is an effective treatment for their disease, and they have panicked over this drug. People no longer have to fear COVID-19 if they know that doctors and hospitals have an effective drug on hand readily available.
Now you can also see why Leftists are always shouting that we "must follow the science". They know that fake scietific tests can alsways be counted on to mislead a guilable public!