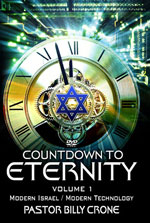 "The Ultimate Final Countdown" DVD
2-DVD Set by Pastor Billy Crone - 4 Hours Long
Regularly $39.99, Only $19.99
The 'Final Countdown' takes a look at 10 signs given by God to lovingly wake us up so we'd give our lives to Him before it's too late. These prophetic signs are many, but there are 10 REALLY IMPORTANT ones to which we really need to pay attention.
These 10 prophetic signs are: 1) The Jewish People and their reborn nation, Israel; 2) Modern Technology; 3) Explosion of Worldwide Unrest/ Upheaval; 4) Unprecedented Falsehood; 5) Rise of Wickedness and Perversion; 6) Rise of Religious Apostasy; 7) One World Religion; 8) One World Government; 9) One World Cashless Economy; 10) The Mark of the Beast.
This 2-DVD set addresses two of these issues:
The Jewish People and their reborn nation, Israel in three aspects:

* Reborn as Israel
* Rebuilding of the Temple
* Relationship to the coming Antichrist.
Modern Technology in two aspects:

* Increase of Travel, Knowledge & Unrest;
* Two Witnesses, False Prophet & Antichrist.
NOTE: The trailer we show covers all 10 of these prophetic areas which are unfolding right in front of our eyes.
4 hours of dynamic prophetic teaching - ORDER NOW
---
---------- This Week's Hot News -------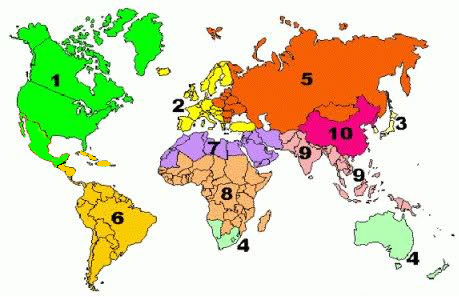 I. The U.S. Supreme Court propelled America on the path to the North American Union with its immigration decision!
The High Court basically told all 50 states that only the Federal Government has the authority to decide immigration policy.
The North American Union can now proceed.
NEWS BRIEF: "Arizona: Did Supreme Court take the steam out of states' immigration activism?", Christian Science Monitor, June 25, 2012
"The Supreme Court did draw some definitive lines for states pondering Arizona-style laws. Making it a state crime for an illegal immigrant to seek work and walk around without immigration papers, for example, is not allowed. Also not allowed is giving police authority to arrest people for immigration-related crimes."
" 'Federal law makes a single sovereign responsible for maintaining a comprehensive and unified system to keep track of aliens within the nation's borders', Justice Anthony Kennedy wrote in the 5-to-3 majority opinion. Justice Kennedy noted specifically that if the court allowed Arizona to arrest people for not carrying papers attesting to their legal residency status, 'every state could give itself independent authority to prosecute federal registration violations'."
This is the key understanding on this ruling. The Supreme Court recognized only the authority of the Federal Government in deciding matters of keeping track of non-citizens within the nation's borders. Therefore, the Federal Government is now allowed to pursue the Club of Rome Plan which shall redirect America's borders to include Canada and Mexico.
Prior to this Court decision, the Federal Government had implied powers to control its borders but not specific power. This ruling specifically grants such power only to the Federal Government.
The North American Union is Supernation #1 in the Club of Rome Plan, shown above. Please note that, since the original plan was issued in 1972, it was decided that Central and Latin America would be part of Supernation #6.
Remember that this Club of Rome plan will fulfill the key End Times prophecy of Daniel 7:7-8 which foretells that all the nations of the world will be reorganized into ten supernations, each one with a ruler. Therefore, the plan for the North American Union cannot and will not be thwarted; I oppose this plan because it surrenders American sovereignty to the regional government, but I do understand that prophecy is being fulfilled here.
Also, please note that the creation of the North American Union (NAFTA) is neither an Obama or a Democrat Party plan; it is an Illuminati Plan which has been supported by Presidents George H.W. Bush, William Clinton, George W. Bush and now Barack Obama.
Once again, we are faced with the reality that there is no difference in America's two political parties, because leaders of both parties are equally committed to the New World Order.
Finally, we need to be clear about the true direction of this issue of illegal immigration. The "dirty little secret" is that Mexicans are being gradually moved toward full NAFTA citizenship, and will be on the same status as American citizens. One day soon, we will wake up to the news that all American, Mexican, and Canadian citizens are now NAFTA citizens.
This reality is the manner in which the issue of "illegal immigration" is going to be "solved". Today's "illegal immigrants" are going to be declared "legal citizens of the North American Union"! In just a few moments of one day, this thorny issue will be solved.
Canadians, Americans and Mexicans will suddenly be part of one big happy family - citizens of the North American Union.
II. Syria's President Assad seems teetering on the brink of overthrow.
Supernation #7 of the Club of Rome is being formed, as all resistant dictators are systematically being removed.
When Syria shot down that Turkish fighter plane, she may have opened the door for NATO military action against Assad's regime.
NEWS BRIEF: "NATO backs Turkey as PM vents fury at 'heinous' Syria ", Straits Times, June 26, 2012
"ANKARA (AFP) - Turkey's prime minister vowed on Tuesday to retaliate against Syria for its 'heinous' downing of one of its warplanes, as the head of Nato said such an attack on one of its members was unacceptable. "
All the heat and light created by Syria's downing of the Turkish reconnaissance fighter plane can be ignored, because the real story is that Turkey is a NATO member. As such, NATO can choose to support Turkey militarily, thus forming the legal basis for NATO forces to attack Syrian, in much the same manner as French-led NATO forces attacked Lybia.
However, Syrian forces are much stouter than Libyan , so NATO had better bring her "A" plan to this fight.
Turkey seemed to be hinting at just this kind of military reaction against Syria, as her Prime Minister uses the same kind of interventionist language that has become unique in the "Arab Spring Movement".
NEWS BRIEF: "Turkey to help 'liberate the Syrians from dictatorship' ", MSNBC News, June 26, 2012
"Turkey's prime minister said Tuesday that his country would offer all possible support 'to liberate the Syrians from dictatorship' ..."
Isn't this quaint? Turkey's Prime Minister is suddenly concerned about the average Syrian and how they are suffering under the Assad dictatorship! Since this language is consistent with the Western propaganda line, Western forces can now act to "assist" Turkey in her valiant efforts. Some things never change.
What will Russia do if NATO forces actually intervene? Will Putin risk all-out regional war by attacking NATO forces in order to defend Syria?
NEWS BRIEF: "Why Russia is standing by Syria's Assad", BBC News, 15 June 2012
"As the United Nations warns that Syria has descended into civil war, Russia continues to back President Bashar al-Assad in the face of growing international condemnation ... By standing up for Damascus, the Kremlin is telling the world that neither the UN, nor any other body or group of countries has the right to decide who should or should not govern a sovereign state."
For the past 30 years, Russia has courted the backing of Islamic and Arabic states in the entire Middle Eastern region. When President Bush led the invasion of Iraq, Russia's Putin warned "W" not to even try to overthrow any more regimes. Bush backed down, even though his public rhetoric against Iran's nuclear dangers ratcheted upward.
Similarly, Putin has armed the Syrian military with billions of dollars worth of advanced military hardware. The Russian leader has also supported Syria in the international diplomatic circle.
But, in the end, Russia's Putin will step aside, allowing Western forces to attack Syria's dictator, Assad. How Russia will accomplish this diplomatic switch will be interesting to watch, but it will occur.
Russia is leader of the Club of Rome's Supernation #5. As such, her leader, Putin, falls under the control of the prophecy of Revelation 17:17. As God speaks of the final ten kings, He foretells:
"Also the ten horns that you observed are ten rulers (kings) who have as yet received no royal dominion, but together they are to receive power and authority as rulers for a single hour, along with the beast. These have one common policy (opinion, purpose) and they deliver their power and authority to the beast." [Revelation 17:12-13; Parallel Bible, KJV/Amplified Bible Commentary]
Notice the Biblical prophecy that these 10 kings have "one common policy (opinion, purpose )"! In other words, these 10 kings are prophesied to be carrying out a conspiracy to subvert the normal political authority of the governments of the world in order to act together to carry out plan, or policy, upon which they agreed! This verse is one of the most powerful in all the Bible that proves a political conspiracy is prophesied to be in place and operating at the End of the Age.
Remember what God said: "Can two walk together, except they be agreed?" [Amos 3:3]
Today, the world stands at this point of cooperation amongst the 10 super rulers of the earth, cooperation unprecedented in world history! A quick check of the Illuminati plan to reorganize the nations of the world into only 10 reveals that America is part of NAFTA, Nation #1 and that Russia is part of Nation #5. Therefore, we should expect that, in this period between the official establishment of the 10 super nations of the world, and the appearance of Antichrist, the leaders of the 10 nations of the world should be cooperating in a manner unprecedented. We should expect that the leader of Super Nation #5 [Russia and Eastern Europe] should be cooperating closely with the leader of Super Nation #1 [NAFTA].
The final goal is to produce Antichrist!
Therefore, in this particular crisis, Russia's Putin will finally reach the point where he will step aside to allow Western forces to topple Syria's Assad. How Putin can take this action and still retain his favorable standing with the rest of the Islamic world will be worth watching.

UPDATED 10:00 AM 6/27/2012
Is Turkey about to invade Syria (View map of the region)?
NEWS BRIEF: "Furious Turkey mobilizes tanks, troops to Syrian border", The Times of Israel, June 26, 2012
"The Turkish military mobilized large numbers of reinforcements from its eastern provinces to the Syrian border on Tuesday, amid rising tension with Damascus, after the downing by Syria of a Turkish Air Force jet on Friday .... Large numbers of Turkish troops — including at least 15 long-range artillery pieces and tanks – moved to the Syrian frontier from the eastern city of Diyarbakir."
The Turkish Prime Minister sounded an ominous, war-like tone.
" 'The rules of engagement of the Turkish Armed Forces have changed', Erdogan said. 'Any military element that approaches the Turkish border from Syria posing a security risk and danger will be regarded as a threat and treated as a military target'."
These remarks seem to indicate that Turkey is just waiting on her side of the border to react to any Syrian provocation. If this is true, then no Turkish military units have crossed the Syrian border -- at least not yet?
However, Syria's President Assad issued a statement which seems to indicate he and his government consider that Syria is already at war.
"DAMASCUS: Syria is in a state of war, President Bashar al-Assad has said, ordering his cabinet to crush the anti-regime revolt even as fierce fighting broke out near the capital Damascus ... 'When one is in a state of war, all our policies and capabilities must be used to secure victory', he said."
Meanwhile, the same type of "dissident" reports which immediately preceded NATO's intervention in Libya are now occurring in Syria. Syrian forces are reportedly shooting civilians at the border area on sight and killing them in the streets.
This situation is ripe for a "Gulf of Tonkin" scenario. Do you remember how American forces faked a North Vietnamese attack on her forces in the Gulf of Tonkin? President Johnson received Congressional authorization to launch full-scale war in South Vietnam based upon this attack which never happened.
For details on how the American government has staged false attacks in order to start war, please take a few moments to read our Archived Headline News Article, NEWS1595, entilted, "Operation Northwoods: Proof Positive That American Government Leaders Are Willing To Create A 'Provocateur' Operation That Will Kill Fellow Americans".
The real danger here is that Turkey -- cooperating with NATO -- will stage a false flag incident upon which an invasion of Syria can occur.
This resistant dictator must be overthrown so that Supernation #7 of the Club of Rome Plan can be established.
While this Syrian operation will not trigger the all-out Middle East war which shall produce Antichrist on the world scene (Read full details in NEWS2363), it is possible that the prophecy in Isaiah 17:1 may be fulfilled. Damascus could easily be completely destroyed.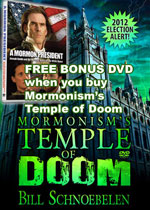 III. Senator Ron Paul says there is "no way" he is going to support Mitt Romney for the Republican nomination.
Will this clarification heal the damage caused when his son, Rand Paul, declared his support of Romney?
NEWS BRIEF: "Ron Paul tells CNN he is not ready to endorse Romney", CNN Pressroom, June 19, 2012
Wolf Blitzer leads off asking Ron Paul about whether he will now support Mitt Romney for the Republican nomination for President. Paul responds:
"Well, it looks like he has the delegates, yes. But he doesn't have the control of the hearts and the minds of the people. And right now a lot of people - a lot of delegates who are pledged to vote for Romney are actually very strong supporters of ours and will be strongly supporting us when we want to put things into the platform that say, hey, we don't need another war. Yes, we do need to audit the Federal Reserve. Yes, we ought to really cut spending."
I personally support every one of the goals uttered by Ron Paul. Let us hope that Ron Paul will lead such a strong and vigorous campaign during the Republican Party Convention that Mitt Romney will have no choice but to compromise with Paul and his Conservative principles.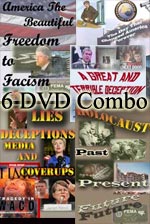 IV. Hillary Clinton is tied to the new Egyptian Muslim Brotherhood President!
How can America's Secretary of State be close friends with a radical Islamic leader? The answer is so simple and yet so profound you may be surprised.
NEWS BRIEF: "Hillary tied to new Muslim Brotherhood president", by Aaron Klein, World Net Daily, June 25, 2012
"Saleha Mahmood Abedin, the mother of Hillary Clinton's chief of staff, reportedly served in the women's division of the Muslim Brotherhood alongside the wife of Egypt's new president, the Brotherhood's Mohammed Mursi ... In February 2010, Clinton spoke at Abedin's college, where she was first introduced by Abedin and then praised the work of the terror-tied professor..."
Hillary continued:
" 'But I have to confess something that Dr. Abedin did not', Clinton continued, 'and that is that I have almost a familial bond with this college. Dr. Abedin's daughter, one of her three daughters, is my deputy chief of staff, Huma Abedin, who started to work for me when she was a student at George Washington University in Washington, D.C.' "
How is it that the Global Elite -- as represented here by Hillary Clinton -- could have such warm relationships with a radical Islamic leader, with whom we are supposed to be at war?
The answer is that none of the Elite really look upon radical Islamic leaders as our enemy, but as the Antithesis party with whom a mock battle is set so that a New Order can be born out of the ashes of the Old Order, that ultimate Synthesis system, the kingdom of the New World Christ (Antichrist).
This understanding has been set in place many hundreds of years ago, and is called the "Hegelian System of Controlled Conflict", or the "Dialectic Struggle". You see, a Controlled Conflict brings about a Controlled Change.
Please take a few moments to read of this key cornerstone of the global effort of the Illuminati to overthrow this current system so the New World Order take be finally established.
In this "Controlled Conflict", the Western Illuminati is the Thesis party and radical Islam is the Antithesis party. Their controlled struggle will overthrow the existing order in the world -- starting with the Middle East -- and establish their coveted New World Order - the Synthesis system.
Now you know why Hillary Clinton could be such good friends with the likes of the radical Islamic leader, Saleha Mahmood Abedin!
But, this friendship is no stranger than the one existing between "Conservative" Supreme Court Justice Antonin Scalia and "Liberal" Supreme Court Justice Ruth Bader Ginsberg!
However, now you know the reason: Scalia and Ginsberg know they are just acting out the script called for by the "Hegelian System of Controlled Conflict"!
In fact, the political party system in America -- Republican vs Democrat -- is a major working out of this "Hegelian System of Controlled Conflict". Read full details in a very old article, NEWS1448. Your blood may boil when you read this truth, but at least your mind might be cleared of propaganda lies we have been told all our adult lives.
For this reason, there isn't a "dime's worth of difference between the Republican and the Demcrat parties!
---
New DVD Titles Added To $9.99 Category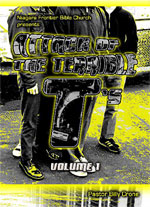 "Attack of the Terrible T's "
Regularly $29.99, Now only $9.99
In the Killer C's we saw how the enemy of our souls, Satan, is not only real, but he really does seek to destroy our effectiveness for Jesus Christ. But here in 'The Attack of the Terrible T's' we see how his next deadly assault is a constant daily barrage of Temptations that are designed to destroy our testimony for Jesus Christ.
These attacks in Volume 1 are
The Attack of the Twisted Christian
The Attack of the Tormented Christian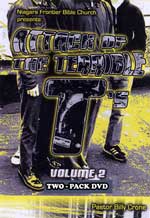 People of God, there's a spiritual war going on and its not just in the world, but its right here in our own country. It's a cosmic battle for the souls of men and women all around us. The alarm has been sounded. We are under attack! The Attack of the Terrible T's. Don't let the enemy get you!
http://cuttingedge.org/detail.cfm?ID=1940 Volume 1
http://cuttingedge.org/detail.cfm?ID=2434 Volume 2
These attacks in Volume 2 are:
The Attack of the Troubled Christian
The Attack of the Terrified Christian
The Attack of the Traitorous Christian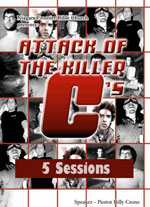 "Attack of the Killer C's"
Regularly $29.99, 2 1/2 -Hours in 5-Sessions
The "attack of the Killer 'C's" -- the Casual Christian, Cultural Christian, Compromising Christian, Corruptive Christian, Counterfeit Christian. In today's society, when these types of "Christians" are literally opening the door to Antichrist, this video is a breath of fresh air. This disaster is of such magnitude that it makes the Titanic look like "chump change"! This video reveals the cosmic battle in which we are engaged and exposes the seductive weapons Satan uses to keep us from being the mighty army of God. Over 100 years ago, Christian Churches stopped teaching this material, opening the door for the current terrible spiritual state of both our churches and our society. This video sounds the alarm as a good "Watchman On The Wall". We are under attack! Rise up, oh men of God, to battle for the millions of souls deceived and in risk of Hell. http://www.cuttingedge.org/detail.cfm?ID=937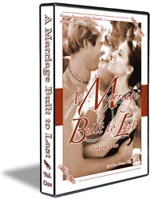 "A Marriage Built To Last Volume 1"
"A Marriage Built To Last Volume 2 "
Regularly $29.99, Now Only $9.99 each
Many marriages today are under severe strain. And if we're honest with ourselves, most of us can easily identify with this reality in our own lives. contrary to popular belief, marriages aren't made in heaven, they?re made right here on earth.
Remember, being married doesn't mean your life always has to be filled with personal pain and silent suffering. God never said that it would be easy. He just said it?s going to take some time and lots of work. And if we'll just get back to God's plan for marriage, then we're well on our way to having A Marriage Built to Last!
Click on each hotlink, above, to see the individual titles of each session on these two DVD sets. These DVD's have already saved marriages. Might they save yours?
---
Two New Blockbuster DVD's From Doc
Marquis
"COMBO DVD OFFER: Aliens, Fallen Angels or Antichrist"
by Doc Marquis - Volumes 1 and 2 - Total of 3 DVD's and 7 hours of teaching
Regularly $49.98, Only $39.90 for this Combo Offer, Saving You Over $10.00
You save over $10 by buying these two DVD's from Doc Marquis. You are paying only $19.95 per DVD Set when you buy this combination offer. This combo offer contains 4 DVD's and 7 hours of teaching.
Doc Marquis demonstrates the horrific reality that Aliens, UFO's are really Satan's Fallen Angels and that, when the time comes, they will greatly aid Antichrist in his created of the New World Order. Occult signs and wonders, like crop circles, are simply and only 'signs of the times', warning mankind of their impending doom.
Doc teaches from the perspective of his training while in Illuminati Satanism. Therefore, these two DVD's will give you the right bottom-line answers you cannot get anywhere else. http://www.cuttingedge.org/detail.cfm?ID=2410
Also available to purchase individually -
http://www.cuttingedge.org/detail.cfm?ID=2409
http://www.cuttingedge.org/detail.cfm?ID=2408
---
New Headline News Article: Election 2012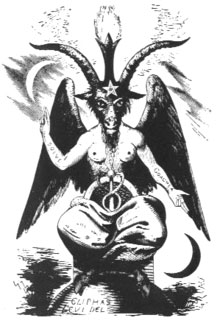 "Presidential Election 2012"
"Are we REALLY faced with the choice of "Lesser of Two Evils"?


How would Jesus have voted? Which Party Would He Have Considered The "Lesser of Two Evils"? Pharisee or Sadducee; Democrat or Republican; Obama or Romney; Baphomet or Baal?

We have attempted to prove to you that the Democrat Party and the Republican Party are equally evil, as they pursue an equally evil plan to bring the world into the Kingdom of Antichrist, also known as the "New World Order".
Thus it follows that the men in top leadership of each party are equally evil.
Evangelical Christians have no idea whatsoever of the intrinsically evil nature of the Republican Party. They have thoroughly convinced by Evangelical "wolves in sheep's clothing" that a goodly number of top Republican leaders are Christian. Such Evangelicals have been as completely deceived as the Apostle Paul warned:
"For such men are false apostles, spurious, counterfeits, deceitful workmen, masquerading as apostles, special messengers of Christ (the Messiah). And it is no wonder, for Satan himself masquerades as an angel of light; So it is not surprising if his servants also masquerade as ministers of righteousness..." (2 Corinthians 11:131-5; Parallel Bible, KJV/Amplified Bible Commentary)
This article is a clarion call for Evangelical Christians to wake up to spiritual reality and to "vote their conscience" when they enter the voting booth!
---

Purchase a 1-Year Subscription, you may select 1 FREE gift
Purchase a 2-Year Subscription, you may select 2FREE gifts
Purchase a 3-Year Subscription, you may select 3 FREE gifts
Purchase a 4-Year Subscription, you may select all 4 FREE gifts
We have changed our FREE gifts available to you when you subscribe to Headline News, adding two Pastor Hoggard DVD's to the Seminar Tapes and the Radio Collection CDROM.
---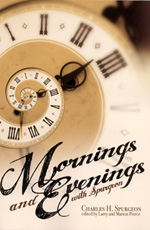 --------Concluding Inspiration ---------""Having escaped the corruption that is in the world through lust." 2 Peter 1:4
"Vanish for ever all thought of indulging the flesh if you would live in the power of your risen Lord. It were ill that a man who is alive in Christ should dwell in the corruption of sin. "Why seek ye the living among the dead?" said the angel to Magdalene.
Should the living dwell in the sepulchre? Should divine life be immured in the charnel house of fleshly lust? How can we partake of the cup of the Lord and yet drink the cup of Belial? Surely, believer, from open lusts and sins you are delivered: have you also escaped from the more secret and delusive lime-twigs of the Satanic fowler? Have you come forth from the lust of pride? Have you escaped from slothfulness? Have you clean escaped from carnal security? Are you seeking day by day to live above worldliness, the pride of life, and the ensnaring vice of avarice?
Remember, it is for this that you have been enriched with the treasures of God. If you be indeed the chosen of God, and beloved by Him, do not suffer all the lavish treasure of grace to be wasted upon you. Follow after holiness; it is the Christian's crown and glory. An unholy church! it is useless to the world, and of no esteem among men. It is an abomination, hell's laughter, heaven's abhorrence. The worst evils which have ever come upon the world have been brought upon her by an unholy church. O Christian, the vows of God are upon you. You are God's priest: act as such. You are God's king: reign over your lusts. You are God's chosen: do not associate with Belial.
Heaven is your portion: live like a heavenly spirit, so shall you prove that you have true faith in Jesus, for there cannot be faith in the heart unless there be holiness in the life.

"Lord, I desire to live as one
Who bears a blood-bought name,
As one who fears but grieving Thee,
And knows no other shame."
---
Directory of all news articles
Free Radio Transcripts

Free Headline News Archives

Freemasonry

What Saith Rome

Teachings from the Catechism

Bookstore

Meet the Staff

Weather Control


May Jesus Richly Bless You,
David Bay, Director
866-909-2850 Toll Free Customer Service - Order Line
803-356-2850 Customer Service - Order Line - For Out of Country Customers
803-356-2860 Fax