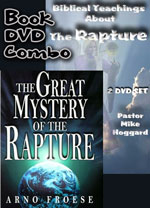 How Close Is The Rapture?
Part 1 - Does The Mandatory HDTV Switchover, HAARP and GWEN Towers = Global Mind Control?
Part 2 - Global Mind Control And The Rapture of the Church
Part 3 - Will God Use His Rapture of the Church As The Means By Which He Will Protect Us From The Global Mind Control? - Imminency of the Rapture Doctrine Examined
---------- This Week's Hot News ----------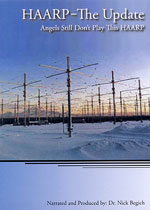 DVD
I. The scripted North Korean nuclear crisis continues to simmer as we learn that the freighter which is suspected of carrying contraband suddenly shifts course which may take it back home.
Let us review the plan for North Korea: "THE SCRIPT HAS NOW BEEN WRITTEN" -- "A hair-raising confrontation in Korea may, towards the end of the period, threaten man's very survival." [Peter Lemesurier, "The Armageddon Script", p. 223]
NEWS BRIEF: "Suspected North Korea arms ship changes course", Reuters News, July 1, 2009
"SEOUL (Reuters) - A North Korean ship tracked by the U.S. Navy on suspicion of carrying a banned arms cargo may be returning home, a U.S. official said, as Washington cracks down on companies helping Pyongyang export missile systems. The North Korean cargo ship Kang Nam was the first to be monitored by the U.S. Navy under a new system to track the North's arms shipments that were a part of the U.N. sanctions. A U.S. official, speaking on condition of anonymity, said Tuesday the Kang Nam was heading back in the direction of North Korea after turning around within the last few days."
" 'We've no idea where it's going', the official said. 'The U.S. didn't do anything to make it turn around'."
North Korea has repeatedly warned that she will consider any boarding of her vessels to be an act of war. Since American naval ships have been closely monitoring this freighter, if a boarding were to be carried out according to United Nations directives, North Korea would likely aim her response directly against America.
Western Intelligence has warned that North Korea may fire a long-range ballistic missile over Hawaii on America's Independence Day, July 4. This crisis may turn out very badly, because the wording of the Plan is so severe. This crisis is designed to make mankind doubt its very survival.
We believe it possible that this threat may turn out to be very real if North Korea actually fires a ballistic missile against a target and explodes the atomic warhead. Further, once the world realizes that the ballistic missile defense which Western countries are publicizing cannot stop a ballistic missile attack, the planned panic will be running full tilt.
Of course, no one in Washington or any other capital will ever tell the American people that the HAARP electromagnetic system which America operates 24 hours a day is fully capable of providing a 100% effective missile shield! If people understood this fact, they would feel no panic about North Korea's nuclear threat and the planned script would be useless.
Keeping the public ignorant without them being aware that they are ignorant is absolutely critical to the success of the Illuminati Plan as it unfolds to one day allow the Masonic Christ to appear. Listen to New Age author, Bill Cooper, explain:
"Experience has proven that the simplest method of securing a silent weapon and gaining control of the public is to keep the public undisciplined and ignorant of basis systems principles on the one hand, while keeping them confused, disorganized, and distracted with matters of no real importance on the other hand ... the bookkeeper can be king if the public can be kept ignorant of the methodology of the bookkeeping." ["Behold A Pale Horse", p. 57, 39]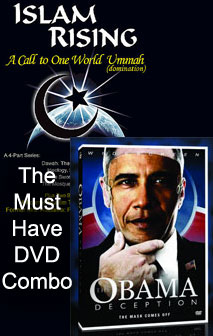 II. As American troops completed their historic pullback to cities on June 30, suicide bombers struck quickly.
NEWS BRIEF: "Top US General says Withdrawal Complete from Iraqi Cities", By Meredith Buel, Voice of America, 30 June 2009
"The top U.S. military commander in Iraq, Army General Ray Odierno, said Tuesday that American combat forces have completed the planned withdrawal from Baghdad and other urban areas ... 'In accordance with the security agreement between the United States and Iraq, U.S. combat forces have completed the withdrawal out of Iraqi cities', he said. 'A small number of U.S. forces will remain in cities to train, advise and coordinate with Iraqi security forces as well as enable them to move forward'."
"The general said that outside the urban areas, U.S. forces will continue to conduct operations in coordination with Iraqi forces."
Top Iraqi officials were expressing both pride in finally achieving what they consider to be sovereign nation status and fear that this move will trigger the civil war which they believe is coming. This enclave policy is the first step toward eventual withdrawal of most forces from Iraq.
President Obama wasted no time praising the pullback.
NEWS BRIEF: "Obama: US Pullback From Iraq 'Important Milestone' ", By Kent Klein, Voice of America, 30 June 2009
"U.S. President Barack Obama said the withdrawal of American combat forces from all Iraqi cities on Tuesday is 'an important milestone'. Mr. Obama said he expects more violence in Iraq, but that the country will emerge stable and sovereign."
This pullback date was originally set by the Bush Administration, so President Obama is simply following his predecessor's plan. As we have stated originally in mid-2003 shortly after President Bush announced "victory" on May 1, 2003, this Iraq War is designed to turn into a disaster for America and for President Bush. Events are going to quickly demonstrate this reality all too well.
Bombers greeted the American pullback.
NEWS BRIEF: "Iraq's 'Milestone' Day Marred by Fatal Blast: Car Bombing Kills at Least 34 in Kirkuk As U.S. Combat Troops Pull Out of Cities", The Washington Post, July 1, 2009
"BAGHDAD, June 30 -- At least 34 people were killed in a car bombing Tuesday in the northern Iraqi city of Kirkuk, marring a national holiday declared to celebrate the departure of U.S. combat troops from the country's cities ... The car bomb in Kirkuk detonated shortly after 6 p.m. at Shorja Market, wounding scores of shoppers and damaging several shops, Iraqi police officials said. Farhad Aziz al-Barzanji, a physician at Kirkuk's Azadi Hospital, said 91 people were injured."
"Meanwhile, Iraqi and U.S. leaders billed Tuesday as a milestone and expressed confidence in the abilities of Iraqi security forces as they formally assumed control of cities."
When you consider this development, you can view these events in the same vein as the South Vietnamese assumption of their own security in 1973. . South Vietnam seemed to be well in control of their country for the next two years, because the North Vietnamese were biding their time until they attacked. Once they did attack in April, 1975, the South Vietnamese military and police forces folded like a house of cards.
Similarly, once Shi'ite Iran makes her move against the Sunni groups, the civil war many are viewing as inevitable will erupt. "Stable" Iraq will then fold like a house of cards.
This civil war will give the Kurds the opportunity to fulfill their prophetic task. We believe the Kurds are the modern descendents of the Medes, which God foretells will deliver the final blow of His judgment against Ancient Babylon (Iraq).
This renewed violence claimed the lives of four American soldiers.
NEWS BRIEF: "Four U.S. soldiers killed in Iraq", Reuter's News, June 30, 2009
"BAGHDAD (Reuters) - Four U.S. soldiers died in Iraq on Monday from combat-related injuries, the U.S. military said in a statement on Tuesday. It said the four soldiers were members of the Multi-National Division-Baghdad and that the incident was under investigation, but gave no other details."
We can expect the situation to gradually descend into the chaos of civil war, not fast enough and hard enough to draw American soldiers out of their enclaves or to cause President Obama to halt the withdrawal, but significant enough to drive Iraq into the arms of Shi'ite Iran.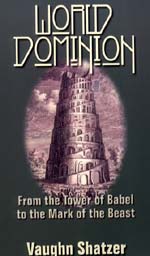 DVD
III. The Honduran military coup crisis provides the Organization of American States (OAS) the opportunity to act as a single nation.
Remember, the OAS is proceeding on its way to become Nation #6 in the Illuminati's plan to reorganize the world into the 10 prophetic superstates -- NEWS2363
NEWS BRIEF: ". OAS delivers 72-hour ultimatum to Honduras", Reuters News, July 1, 2009
"WASHINGTON, July 1 (Reuters) - Members of the Organization of American States gave the interim government in Honduras 72 hours to reinstate democracy or face possible suspension in a resolution approved on Wednesday. The OAS condemned the coup that ousted President Manuel Zelaya on Sunday and demanded the 'immediate, safe, and unconditional return of the president to his constitutional functions'.It declared that 'no government arising from this unconstitutional interruption will be recognized'."
These words are what you would expect from a sovereign nation; however, the Organization of American States is not yet a sovereign, single nation. It is simply a loose alliance of Latin American nations joined together in a pact which is primarily economic.
However, the OAS is designed to become Nation #6 in the Plan to reorganize the nations of the world into precisely 10 supernations (Read full details in NEWS2363). It is against this backdrop that this ultimatum must be viewed.
If the OAS can force the deposed Leftist President back into office, it will demonstrate its sovereign power over nations in the region, thus giving the plan to create a single supernation known as Latin America a significant boost.
An American President would historically support any military coup which overthrew a Leftist Latin American leader. Certainly, President Bush would have supported this overthrow. However, President Obama condemned the action, showing his true colors.
NEWS BRIEF: "Coup in Honduras is illegal: Obama", Reuters News, June 29, 2009
"WASHINGTON (Reuters) - U.S. President Barack Obama said on Monday the coup that ousted Honduran President Manuel Zelaya was illegal and would set a 'terrible precedent' of transition by military force unless it was reversed. 'We believe that the coup was not legal and that President Zelaya remains the president of Honduras, the democratically elected president there', Obama told reporters after an Oval Office meeting with Colombian President Alvaro Uribe."
Obama is taking the position that the deposed president of Honduras must be returned to office immediately because the military coup overthrew a democratically elected leader. And, he is technically right. This Leftist president was democratically elected, so the "rights of the people" must be enforced.
Our viewpoint is merely that an American president would have historically acted in a far different manner. Historically, Washington has cared more about keeping Leftist/Communist leaders out of power than enforcing the results of a democratic election.
Times have certainly changed in the White House!
Watch the Organization of American States (OAS) carefully, for they are forming Latin America, supernation #6 (NEWS2363).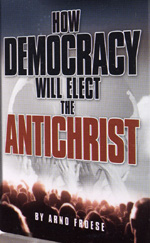 IV. Democrat Al Franken is declared the winner of Minnesota's contentious Senate race, handing Democrats a fillibuster-proof Senate!
Now, President Obama will have an easier time getting his Fascist / Socialist and anti-christian agenda passed into law!
NEWS BRIEF: "Minnesota high court declares Franken the Senate winner": Democrats now have a filibuster-proof majority, Miami Herald, 6.30.09
"WASHINGTON -- WASHINGTON — Al Franken's victory in the long-contested Minnesota U.S. Senate race means that Democrats will control 60 Senate seats for the first time in 30 years, but they'll still face obstacles to passing major legislation. On paper, the party now has the muscle to block any Republican filibuster, since it takes 60 votes under Senate rules to end debate and move to a final vote. However, two key Democratic senators are battling serious illnesses, two others are independents who caucus with the party but aren't sure votes with the majority, and all senators have diverse constituencies that sometimes lead them to break ranks with their parties."
"As a result, it's unlikely that the 58-year-old Harvard-educated comedian and now senator-elect will make a dramatic difference this year as his party and the White House fight to overhaul health care, limit carbon emissions and pass other major legislation."
This is Conventional Wisdom and it may turn out to be absolutely correct.
However, I will never forget the revelation from a shocked Dr. James Dobson of Focus on the Family in 1985 when he announced that he had just discovered that all votes in Congress are decided ahead of time.
This 111th Senate may be poised to deliver key legislation in the areas mentioned above: Health Care, Global Warming, plus the completion of the planned Fascist Economy. All the major pieces seem to be in place.
NOTE: The newsletter continues below.
---
"The New Face of Mystical Spirituality" DVD's - $14.99
"Contemplative Prayer"

Takes the participant into a mystical state where the unconscious mind is separated from the conscious, opening the person to supernatural occult forces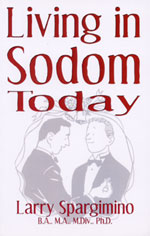 V. President Obama openly courted the Gay/Lesbian/Transgender Movement at a meeting at the White House.
Every effort is now being made to bring the homosexual lifestyle completely into Mainstream America -- 2009 Will Be The Year
NEWS BRIEF: "Chicagoans join gay activists in tough White House meeting with Obama ", by Lynn Sweet, Chicago Sun-Times, June 30, 2009
"WASHINGTON -- President Obama and first lady Michelle welcomed gay activists to the White House on Monday, with a contingent from Chicago flying in to mark LGBT pride month."
When the President of the United States invites gay partners to the White House to commemorate an event like Gay Pride Month, he is conferring official legitimacy upon the entire movement -- and Obama knows it very well!
President Obama has promoted the gay lifestyle vigorously during his first months in office. Are gays pleased with what he has already done? Not according to the following news:
"The Obama administration's lack of progress on key gay issues has been a source of disappointment. 'Many in our community feel he is not doing enough', Shore told me after the event. 'I feel it's just not up to him. It has to be up to all of us. The slogan was not 'Yes, he can.' It was 'Yes we can.' So we have work to do'."
LGBT leadership will not be satisfied until the gay lifestyle is fully accepted in Mainstream America, and has permeated all aspects of society as a sexual choice equal to heterosexuality in acceptance. Obama alluded to this kind of advance in his next statement.
" 'I suspect that by the time this administration is over, I think you guys will have pretty good feelings about the Obama administration', the president said. On one of the most sensitive issues, getting Congress to repeal the Defense of Marriage Act, Obama said he was trying."
For the third time in three Presidential terms, the LGBT Movement has a President fully supportive of their agenda. You all know that Bill Clinton was completely supportive of the gay lifestyle, but did you know that George Bush was just as supportive? Please take a moment to read our archived article, NEWS1652. entitled, "Concerned Women of American [CWA] Raises The Alarm On President Bush: His Policies Are Identical To Clinton's Regarding the Gay and Lesbian Agenda!"
If you are a Fundamental Christian and still believe that President Bush was a Born Again Christian, we invite you to study this article, above, and then study our table, "Evil vs Good Fruits of President Bush". Then, you will understand how completely you have been deceived by Mass Media over the past 10 years.
As the pro-gay agenda continues to unfold in America -- led by the highest officials in the land -- Jesus' prophecy -- by which we shall know that we are at the End of the Age is upon us -- becomes more relevant every day.
"As in the days of Lot"
"So also as it was in the days of Lot: [People] ate, they drank, they bought, they sold, they planted, they built; But on the [very] day that Lot went out of Sodom, it rained fire and brimstone from heaven and destroyed them all. That is the way it will be on the day that the Son of Man is revealed." (Luke 17:28-30)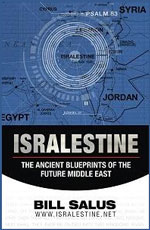 VI. Israel and the United States are reported to be near an agreement on Jewish settlements.
Such an agreement would go a long ways toward completing the creation of a Palestinian State.
NEWS BRIEF: "Israel, U.S. inch closer to compromise on West Bank settlement construction" , By Barak Ravid, Ha'aretz News, July 1, 2009

"Prime Minister Benjamin Netanyahu and U.S. special Mideast envoy George Mitchell will meet in two weeks to reach a final agreement on settlement construction in the West Bank. A senior political source said the four-hour meeting yesterday between Defense Minister Ehud Barak and Mitchell in New York resulted in significant progress."
" 'There is no crisis and there is progress', the source said. 'The conditions have matured for a meeting between Netanyahu and Mitchell, and by then Israel will have to make decisions'."
As we have stated before, Israeli leadership has always used the Jewish Settlement issue as a bargaining tool to keep the Palestinians away from the issue of Jerusalem. True to form, other news stories were immediately posted which seemed to contradict this positive story.
NEWS BRIEF: "Barak: Too early to declare Israel settlement freeze", Reuters News, June 30, 2009
"NEW YORK (Reuters) - Israeli Defense Minister Ehud Barak said on Tuesday after talks with the U.S. Middle East envoy that it was too soon to say whether Israel would freeze West Bank settlements as demanded by President Barack Obama. Barak said the talks with envoy George Mitchell, which lasted over four hours, were 'positive' but that there are still 'differences'."
"In a rare rift between Israel and the United States, Obama is pushing for a building freeze in a bid to spur the resumption of Israeli-Palestinian peace talks."
Even the International Community is getting in on the diplomatic action.
NEWS BRIEF: "Israel Rejects Fresh International Demands for Settlement Freeze", By Robert Berger, Voice of America, 27 June 2009
"Israel remains at odds with the international community on the thorny issue of Jewish settlements. The latest dispute follows a meeting of world powers in Europe. Israel has again ruled out a halt to construction in Jewish settlements, saying building will continue to allow for 'natural growth'. The Israeli government was responding to a statement by foreign ministers of the Group of Eight industrialized nations."
Please understand that these statements are just political posturing in public. The outcome has already been decided for decades now. The only obstacle which now remains is how to make these predetermined events unfold in such a way as to look accidental.
Please read these archived articles to completely understand what is occurring right now in connection with this Palestinian State issue.
NEWS2095 - "Leading Orthodox Jewish Scholars Confirm Cutting Edge Teaching That Today's Palestinians Are the 'House of Esau' (Obadiah 15-18)
NOTE: Our Steptember, 2000, conclusion that the Palestinians are foretold to be annihilated man, woman and child was finally confirmed by the book, above, "Isralestine".
NEWS2250 - "Proofs of A Conspiracy! From 1917 to 1992 to 2007, Israel Has Been Planning To Give The Palestinians A State Carved Out of Biblical Israel!"
NEWS1643 - "Fervent Masonic Desire To Rebuild Solomon's Temple Is The Driving Force Behind The Events of the Mid-East Today"
Once you understand these three articles, above, you will more easily make sense of the events swirling out of Israel right now. Prophecy is being fulfilled! Are you alert and watchful, as our Savior commands?
---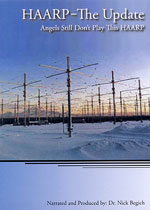 DVD
New Headline News Articles
"Does The Mandatory HDTV Switchover + HAARP + GWEN Towers = Global Mind Control?"
Subtitle: This forced HDTV switchover may represent the final phase in planning for the appearance of Antichrist. Once you realize the enormity of the potential control over minds of people all over the planet, can the Rapture of the Church be God's answer to keep His people from the grasp of the Evil One? Part 1 of 2

--

http://www.cuttingedge.org/news/n2370.cfm