Critical News Analysis -- End of the Age
DVD
1. Why are top Israeli political and military -- plus top strategic planners -- convinced that Israel must extend her sovereignty now?
Because they can see that America is in serious decline and cannot be depended upon to be a faithful ally in the future!
NEWS BRIEF: "How fear of a US retreat from the Mideast is driving Netanyahu toward annexation", The Times of Israel, 5 July 2020
"Why is Prime Minister Benjamin Netanyahu so keen on annexation?"
The standard answer is that he is convinced that Israel must annex Judea and Samaria and even possibly the Jordan Valley, while he has the revered President Trump in office. But, there may be more to it than that.
"Given the high potential costs, none of the usual run of explanations seems adequate ... An annexation amounts to an Israeli declaration about the status of some territory. Trump may recognize that declaration, but would a President Joe Biden uphold that recognition in six short months?"
Now, prepare yourself for a shock of great magnitude.
"When Israeli defense planners who support an annexation move talk about a 'window of opportunity' in Washington, they mean something larger than the expected end of the Trump presidency. There is a fear that America itself is in retreat, and with it a global order that could be relied upon to ensure some measure of stability and security for a small country like Israel."
" 'American hegemony is crumbling before our eyes', said Dr. Eran Lerman, a prominent conservative defense thinker who supports the annexation plan ... It is hard to exaggerate the effect of the sense of American retreat has on Israeli thinking."
Since President George W. Bush ordered the invasion of Iraq, in March, 2003, on the flimsy excuse that Saddam Hussein possessed nuclear weapons he could launch against his neighbors, we have chronicled the tragic spectacle of the American superpower emptying out $3 Trillion of its lifeblood on the sands of that poor country.
President Bush's persistence in pursuing a completely needless war for such a long time and at such a high cost in money and lives, was so egregious that Candidate Trump announced that, if elected President, he would stop America's continuation of all needless wars.
President Obama continued to allow American treasure to be wasted in those treacherous sands of Afghanistan and Iraq, all the while he was bowing to the interests of Islamic power.
But, in looking beyond President Trump, Israeli planners believe they see the signs of political weakness toward Israel. The entire Democrat Party has aligned itself against Israel, and that bodes ill for the tiny Jewish State.
Bible scholars have long lamented why America does not come to Israel's aid during the Gog-Magog War foretold in Ezekiel 38-39, after being such a faithful ally for decades. Perhaps this is the answer.
America is in serious, permanent decline, spiritually, financially, politically and militarily!
The continuous pounding against America's support of Israel from Leftists has finally toppled the statue.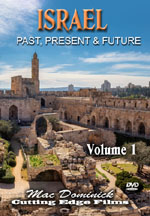 2. Using cyber-ware, Israel has destroyed much of Iran's nuclear enrichment and research capability.
NEWS BRIEF: "Five Mysterious Explosions Cripple Iran's Nuclear Capability: Israel Responds", Breaking Israel News, July 5, 2020
"A series of explosions in Iran including several at problematic nuclear sites has left the regime giving conflicting answers to difficult questions. It also graphically illustrates that even the most secure Iranian facilities are open to foreign attacks."
Where were these attacks?
* "On June 25, a huge explosion rocked Parchin military base about 20 miles southeast of the capital Tehran ... It was later revealed that the explosion was the result of a cyberattack, possibly carried out by Israel. "
* " Four days later, an explosion from a gas leak in the Sina Athar Medical Center in northern Tehran killed 19 people. "
* "On Thursday, a fire and explosion damaged a centrifuge production plant above Iran's Natanz nuclear enrichment facility ... Natanz nuclear facility is generally recognized as Iran's central facility for uranium enrichment with over 19,000 gas centrifuges currently operational and nearly half of them being fed with uranium hexafluoride."
* "Disaster hit Iran yet again on Saturday as an explosion ripped through the Zargan power plant in the Iranian city of Ahvaz. "
* "A few hours later on Saturday, IRNA said a chlorine gas leak at a Karun petrochemical center in the city of Mahshahr in southeast Iran.
A few hours later, ... a large explosion at the local power station left half of the city of Tehran without electricity. This incident seems unrelated to the cyber attacks on Iran's nuclear facilities.
Now that Iran knows she is not capable of matching Israeli military competence, she will not directly come to the aid of any action initiated by the Palestinians.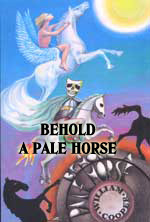 "It is patently impossible to discuss social engineering ... without implying extensive objectives of social control and destruction of human life, i.e., slavery and benevolent genocide ... When a silent weapon is applied gradually, the public adjusts/adapts to its presence and learns to tolerate its encroachment on their lives until the pressure ... becomes too great and they crack up. ["Behold A Pale Horse", Cooper, p. 36, 40]
3. Former Satanist, Doc Marquis, stated often that, when the time comes for the Illuminati to launch its final offensive against this Old Order, they will cause one disaster after another to rage against us.
"Scarcely can people adjust to one disaster than they are abruptly faced with another, and then another and then another, until suddenly their collective national consciousness is broken. And, then they can be conquered." (Doc Marquis, 1973)
As you can readily see, Doc's statement corroborates that of Bill Cooper, New Age author, as we have reprinted, above.
Consider what we have endured thus far:
* Russia Collusion Hoax
* Ukraine Traitor Hoax
* Impeachment of President Trump
* Coronavirus -- COVID-19
* Riots In Our Cities Attempting To Overthrow President Trump
Now, consider new disasters potentially on the horizon:
* New deadly virus, part Swine Flu and Part Spanish Flu
NEWS BRIEF: "Chinese researchers discover 'human pandemic potential' swine flu strain in pigs", The New York Post, June 29, 2020
"Chinese researchers have reportedly identified a new strain of the swine flu that has the potential to become a pandemic. Scientists in China say the strain, which emerged recently, is carried by pigs but can infect humans."
"Researchers say the virus has 'all the hallmarks' of being highly adapted to spread from person to person and trigger a global outbreak ... Given that it's a new development, people will likely have little to no immunity."
Dr. Fauci announced last week that this new swine flu contained similarities with the 1918 Spanish Flu, which caused 50 million deaths worldwide. ("G4 swine flu: New virus found in China similar to Spanish Flu")
When this new Spanish Flu does hit the world, we might see the global influenza foretold in Seal #4, of Revelation 6:8! That Seal Judgment will kill 25% of mankind!
* Bubonic Plague
NEWS BRIEF: "China officials confirm case of bubonic plague", The New York Post, July 6, 2020
"As if the novel coronavirus isn't enough to worry about, a disease that caused the Black Death and killed some 50 million people in the 14th century has raised its ugly head again, according to a report. Officials in China are on high alert after a case of bubonic plague was discovered in the Inner Mongolia autonomous region."
* New "Bunny Ebola" Killing Thousands of Rabbits across America
NEWS BRIEF: "Deadly new 'bunny Ebola' killing thousands of rabbits across US", The New York Post, July 1, 2020
"As if the world wasn't plague-stricken enough, a deadly new virus that's more contagious than the coronavirus is sweeping across the US, killing thousands of both domestic and wild rabbits in the Southwest."
""We refer to it as 'bunny Ebola,'? Texas veterinarian Dr. Amanda Jones tells .... of the leporine affliction, whose official name is rabbit hemorrhagic disease virus (RHDV2) ... it does cause lesions in rabbits' organs and tissues, which results in internal bleeding and death. Even more peculiar, many of the affected creatures' noses started bleeding post-mortem."
" 'We still have no idea where it originated', Ralph Zimmerman, New Mexico state veterinarian ... since April, the US Department of Agriculture (USDA) has confirmed RHDV2 cases in Arizona, California, Colorado, Nevada, Utah, Texas and New Mexico. Nearly 500 bunnies in New Mexico were infected between March and June alone."
"RHDV2 — which spreads through blood, feces and urine — is more contagious and deadlier than the coronavirus, with a 90% mortality rate recorded in the current outbreak ... a person or a pet can easily bring it home and help facilitate the spread of the virus. Not only that, but the hardy disease can live on surfaces for 3½ months at room temperature and can survive freezing, as well as temperatures up to 122 degrees for at least an hour."
"... the current epidemic is particularly alarming because this is the first time the virus has jumped from domesticated animals to wild rabbits, pikas and hares ... Currently, there is no locally available cure for the disease."
"This is a new problem that's here to stay', says Jones."
But, thank God, this disease so far has not jumped to humans.
When will the American people reach the point of "crisis fatigue" and simply crack up?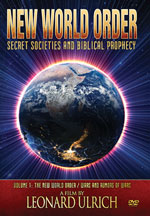 4. Quisling Democrat officials throughout America are refusing to allow police to enforce the law.
NEWS BRIEF: "'National protector' needed as 'Democrat mayors and governors' allow lawlessness", World Net Daily, July 5, 2020
"Our America First movement faces a fulcrum moment. After achieving the incredible upset of seizing the presidency from the conventional interests that dominated United States politics and media for decades, now President Trump can advance to the next step of his historic quest: transitioning from the Great Disruptor to the become the Great Protector of the American people, particularly the middle class."
"Now, and into a second Trump term, our country will forcefully reject the plots of violent agitators who would impose a Mao-style cultural revolution that attacks monuments, desecrates our history, and bans works of art and literature. In addition, far too many Democratic mayors and governors tacitly allow, and sometimes even encourage, lawlessness. The need, therefore, increases for a president as a national protector."
Murder, mayhem, and blood are staining these Democrat-controlled cities and towns.
NEWS BRIEF: "Fireworks for Some, Murder and Mayhem for Others", American Greatness, July 6, 2020
"Holiday weekend brings fireworks for some, murders and violence for others ... There was no holiday respite for the malefactors and troublemakers who made the headlines all weekend. Let's review a few of the notable happenings."
* " in Seattle some Black Lives Matter idiots blocked a freeway (illegal) in the middle of the night and a "luxury" car driven by a racist hit two people. Oh wait, the car was driven by a black dude."
* "In the city of Baltimore, took down a statue of noted confederate solider Christopher Columbus."
I did not know Christopher Columbus owned slaves, either Native American or Black!
* "... a statue of Frederick Douglass was toppled in Rochester, New York. I'm not sure what the pretense for this was as Douglass was an abolitionist and a black man. Does anyone still think all this vandalism and destruction is about racism? "
* "Chicago had a rough weekend with 70 shot and 14 dead. Several children lost their lives, including a 6-year-old in San Francisco, and an 8-year-old in Atlanta. Some fine gentleman in NYC pulled a gun out in broad daylight and shot someone."
Please take a few moments to watch this video of a father walking down a street in New York City with his daughter holding his hand, only to get shot down from behind by a shooter riding in a car. This kind of murder and mayham is occurring very rapidly now that the police have been partially defunded, criminals have been set free, and bail laws have been changed so that criminals walk free while awaiting trial!
Democrat-run cities are imploding.
"Suspect charged in fatal shooting of 7-year-old Chicago girl Natalia Wallace"
"Gunman opens fire outside Brooklyn apartment moments after child enters"
"Video captures moment of Bronx double homicide"
"Georgia Gov. Kemp authorizes National Guard after a weekend of violence in Atlanta left five people dead, including an 8-year-old girl"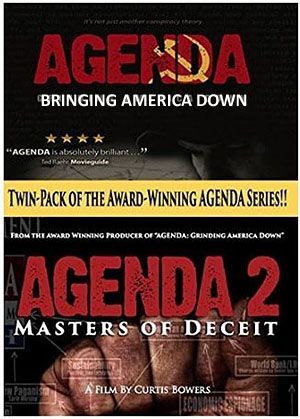 DVD
5. The national Democrat Party is cheering on the burning of America.
A Massachusetts Attorney General -- worth $4,000,000 -- tries to justify the lawlessness and the burning of rioters.
NEWS BRIEF: "National Democrat AG Association Co-Chair Cheers America Burning", Republican Attorneys General Association, June 3, 2020
"With American cities coast to coast on fire over the last week, and rioters and looters taking to the streets, torching police cars, police stations, banks, businesses, homes, and even a church, the Co-Chair of the Democrat Attorneys General Association publicly urged the continued burning of America."
"During a speech on Tuesday, liberal Massachusetts Attorney General and Democrat Attorneys General Association Co-Chair Maura Healey referenced the violence going on across the country, saying, 'Yes, America is burning. But that's how forests grow'."
Maura Healey is worth $4,000,000 so she can afford to be cavalier about the gross and dangerous practice of burning businesses and homes and people.
If American voters do not turn out these traitorous officials, this once great country, nor its enlightened Republic, will survive the next four years.
6. Meanwhile, President Trump reiterates the honored values which has allowed God to bless this country:
"We Stand Tall, We Stand Proud, And We Only Kneel To Almighty God'
NEWS BRIEF: "Trump: 'We Stand Tall, We Stand Proud, And We Only Kneel To Almighty God'," Breitbart News, 4 July 2020
"President Donald Trump declared in a fiery speech delivered at Mount Rushmore's Independence Day celebration on Friday that 'we only kneel to Almighty God'."
" 'This is who we are', he continued. 'This is what we believe, and these are the values that will guide us as we strive to build an even better and greater future'."
"The president addressed the mounting tensions in the country by carefully laying out the left's tactics, exposing their political weapon of cancel culture, "driving people from their jobs shaming dissenters and demanding total submission from anyone who disagrees."
" 'This is the very definition of totalitarianism, and it is completely alien to our culture and to our values, and it has absolutely no place in the United States of America ... Not gonna happens to us'."
7. New research proves -- again -- the effectiveness of Hydroxychloroquine in treating COVID-19.
NEWS BRIEF: "Dr Zelenko Vindicated after Hydroxychloroquine Proven Effective: Calls Naysayers "Mass Murderers", Breaking Israel News, July 6, 2020
"CNN has been a longtime opponent of treating COVID-19 with hydroxychloroquine after the president advocated its use but their stance took a turnaround in an article published on Friday citing positive results for the drug ... "
"So it was quite surprising when CNN published an article on Friday co-authored by Cohen reporting on a new study of 2,541 hospitalized patients which found that those patients given hydroxychloroquine were much less likely to die. 26% of those not given hydroxychloroquine died, compared to 13% of those who got the drug."
Black victims are most cruelly impacted by Coronavirus, so this next segment is encouraging.
"A secondary result indicates that black patients who were part of the study died at a lower rate than white patients', Macomb Daily reported ... 'potentially, African-American patients benefited significantly from this drug'."
The far-left has blood on their hands!
"Many in the public and in the health sector were incensed at how the left-wing media had deceived the public in medical matters in order to advance an anti-Trump agenda. David Samadi, the director of men's health and urologic oncology at St. Francis Hospital in Roslyn, New York, and a medical commentator for Fox News asked, 'How many lives were lost because of it' ?"
Dr. Zelenko goes even further in his condemnation.
"Dr. Zelenko stated that 'hydroxychloroquine deniers' were 'mass murderers'. The video was removed by YouTube for 'violating YouTube's community guidelines'."
A "Second Wave of Stupidity" is sweeping over us!
NEWS BRIEF: "A Second Wave of Stupidity", American Greatness, July 5, 2020
"The coronavirus panic was starting to ebb after the successful state reopenings of May and enthusiastic public protests of June. Rather than acknowledging this good news story, the same lunatics are clamoring to tighten the screws again."
The War to Close Down the Economy
"States have been reopening for about two months now. The economic results certainly have been impressive, and deaths are not accelerating. The new metric of rising cases' seems custom-designed to keep the bad news coming, even though it includes long-since-resolved or asymptomatic cases."
The overriding agenda of the Mass Media is to frighten citizens and officials into keeping the economy shut down so that a new Great Depression will erupt and will greatly aid in defeating Trump this November.
Do not play along this time!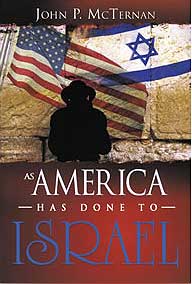 8. South Africa's recent history of dramatic economic decline shows what happens when an entire country is suddenly ruled by leaders of Ideology and Hate, and Not Economic Skill.
NEWS BRIEF: "South Africa paid the price for defaming Israel ", Israel National News, 6/7/2020
"Common characteristics of a failed state include a government too weak or ineffective to provide public services; has widespread corruption and criminality;refugees and sharp economic decline" (UK Essays)"
"The top lawman in the land, you see, the Chief Justice, had expressed what Israel meant for him ... 'I'm under an obligation as a Christian, to love Israel, to pray for the peace of Jerusalem, which actually means the peace of Israel'..."
"I know, hatred for Israel, by me and for my nation can only attract unprecedented curses upon our nation." Well, it seems to have worked."
"Hell, though, is not the end of the world. Life in a failed state is not entirely bad. You have to deal with elements more or less stable, more or less controllable, more or less mad. Only one thing really matters – to recognise the curse that brought you to hell and what will keep you there unless you learn that those who curse Israel will be cursed."
How quickly would America remain a Superpower if this current rabble takes control?
President Trump continues to masterfully manage the economy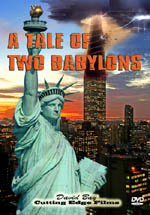 "Trapped In Our Own Prosperity" -- Psalm 17:10
Hires Surged to All-Time High and Job Openings Unexpectedly Soared in May
CNBC's Cramer: 'There's an Optimism in the Country' — 'People Are Hiring'
Trump's Visa Suspension to Drive Up Wages for U.S. Professionals
Trump extends PPP deadline with $130B left in small business fund
Trump: I Will Make Statement on Minimum Wage, I Think It'll Be 'Very Positive'
Listen to this prophecy and you will see how it truly applies to America today, under President Donald Trump: