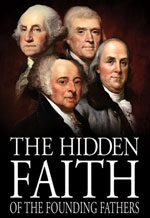 "The Hidden Faith of Our Founding Fathers"
New DVD by Chris Pinto - Video #4 In Secret Mysteries of America's Beginnings Series
The 'Hidden Faith of Our Founding Fathers' is perhaps the first and only documentary to go where no film has ever gone before: into the hidden faith of America's founding fathers. Many founders were involved in secret societies, and yet it is often claimed these men were Christians who were trying to build a Christian nation. But was their faith the true faith of the Bible? And is it possible, as some claim, that the exact opposite is true?
What did the founders believe about the Person of Jesus Christ? Were they fighting for Christianity, or against it? Moreover, is it possible that the events of the American Revolution have a much darker significance in the pages of Bible prophecy than most church leaders are aware?
Watch Dynamic Trailer For "Hidden Faith of the Founding Fathers"
Or, save even more by buying our 4-DVD Combination Offer!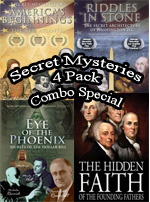 "Secret Mysteries of America's Beginnings DVD Combination Offer"
Buy Videos 1, 2 and 3, and 4 - Save $40
Regularly $119.88 if bought separately
Now Only $79.88 for the 4-pack, Saving $40
Video 1 - New Atlantis - demonstrates that the Secret Society plan to create a New Atlantis nation on the North American Continent began in the 1580's between Queen Elizabeth I and Sir Francis Bacon. We also show that America's Founding Fathers carefully carried out the Baconian Plan in establishing the government of America. This DVD ends by showing that this plan ends with Antichrist coming to the world scene, a plan which is shown in the street layout of Washington, D.C. Nearly 3 hours long
Video 2 - Riddles In Stone: The Secret Architecture of Washington, D.C., closely examines the pagan monuments, paintings, sculptures, and street layout in Government Center and show how the original Bacon Plan can be seen in these pagan depictions demonstrate that America was founded according to the Baconian Plan. Nearly 3 hours long
Video 3 - Eye of the Phoenix examines the two Seals on the back of the One Dollar Bill and demonstrates that they are Global Illuminati Seals, not Seals of the U.S. Government. Also demonstrates that the occult design of these Seals represents the most powerful 'Magick" of any other document in history. These two Seals hide three (3) hexagrams, forming a '666', another example of the hidden plan to produce Masonic Christ (Antichrist). Nearly 3 hours long
Video 4 - Hidden Faith of the Founding Fathers may be the most important video in this series. Today, a great deal of effort and money have been poured into convincing Americans that their Founding Fathers were Christian men intent upon founding a Christian nation. We debunk this idea and refute David Barton in the process. 3 hours long
Entire Combination Offer has almost 12 hours of video in History Channel quality. You will be mesmerized and your view of American history and of our national place in history
View These Trailers For "New Atlantis" and "Riddles In Stone"

---
---------- This Week's Hot News -------
Conservative author Joan Veon has died!
Death has claimed one of the most knowledgable and charismatic voices in the world who was warning people of the forces bringing the New World Order to pass.
Since she worked for the United Nations for years, her ability to relate current events to the established U.N. plans and madates is gone forever.
No one can replace her degree of knowledge in these areas.
We still carry her best-selling and informative DVD's, as shown above. The information contained within these videos is so specialized and so necessary for people to know, we shall continue to carry them as long as the supply in Joan's organization, "Women's International Media Group", holds out.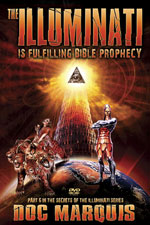 DVD
I. Is a military coup possible in Pakistan?
American military tactics are alienating so many Pakistanis that a coup overthrowing the civilian government might be close.
NEWS BRIEF: "Military rule imminent in Pakistan", by Salah Uddin Shoa Choudhury, Newsweek Magazine, October 6, 2010
"Pakistan is now under the imminent threat of military intervention and at this point, Asif Ali Zardari and former military ruler General [Retired] Pervez Musharraf are at the focal point of Pakistani and global media ... In 1999, when Pakistani economy was almost doomed and country's very existence was in question, General Pervez Musharraf seized power from the democratic government of Mia Nawaz Sharif. On 18 August 2008, Pervez Musharraf resigned from the post of President under impeachment pressure from the coalition government."
During the decade of the 1990's, the real political power belonged to the ISI (Pakistani Intelligence Service). In fact, some pundits believed that the country of Iran actually bought Pakistani nuclear warheads through the services of the ISI. In the Pakistani military, the desires of the ISI weigh very heavily.
Right now, the leaders of the ISI are very unhappy with the pro-Western tilt of their civilian government. As American drone strikes kill more innocent civilians and as the talk of an American Special Operations program within Pakistan grows, the desire of the Pakistani people to see an end to this civilian government grows exponentially.
How angry are the Pakistani people right now with their civilian government?
"People of Pakistan are already fed-up ... with the current government led by Asif Ali Zardari, and there is strong apprehension of re-emergence of military rule in that country. Various websites are already giving a comparison to democratic government and military rule of Pervez Musharraf, to clearly show that Pakistan was not yet a 'proper ground' for democratic practice."
"According to latest scenarios in political arena in Islamabad, it is becoming rather clear that military intervention in Pakistan is very imminent. There is already visible difference between the political government and country's military administration as well as Pakistan's most controversial military espionage agency named Inter Service Intelligence [ISI]. Though ISI is blamed of patronizing and funding militancy domestically and regionally, it still holds tremendous influence inside Pakistan. Many political pundits are predicting military intervention in Pakistan by the end of 2010."
If pro-West Pakistan falls to the militant hardliners within the military, the American and NATO war effort will suffer dramatically. Much of the supplies for the Afghanistan war pass through Pakistan. If the military and intelligence hardliners overthrow the civilian government of Pakistan, President Obama may have no choice but to announce an accelerated pace of withdrawing our own military.
At this point, America will be perceived as losing both the Iraq and Afghanistan wars and our prestige among the nations of the world will plummet dramatically. At this point, the entire Islamic world will believe fervently that they can defeat any combination of Western and Israeli force thrown against them.
At this point, the focus of the Arab world will move towards Jerusalem, setting up the fulfillment of the following prophecy:
"Behold, I will make Jerusalem a cup of trembling unto all the people round about, when they shall be in the siege both against Judah and against Jerusalem. And in that day will I make Jerusalem a burdensome stone for all people: all that burden themselves with it shall be cut in pieces, though all the people of the earth be gathered together against it. In that day, saith the LORD, I will smite every horse with astonishment, and his rider with madness: and I will open mine eyes upon the house of Judah, and will smite every horse of the people with blindness. " (Zechariah 12:2-4)
"And it shall come to pass in that day, that I will seek to destroy all the nations that come against Jerusalem." (Ibid, verse 9)
Is it possible that God is allowing the stage to be set for all Muslims to be filled with false confidence of their ability to defeat American and Israeli military forces!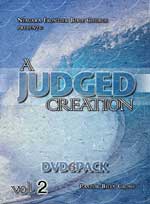 DVD
II. A prestigious scientific magazine has boldly called for the murder of more babies so that the "world may be saved"!
God's final judgment is now building upon the peoples of this world, led by the disgusting morals of America.
NEWS BRIEF: "Scientific American: Kill More Babies To Save Earth", by Paul Joseph Watson, InfoWars.com, October 18, 2010
"Following the leak of a United Nations blueprint which outlined the plan to replace fearmongering about global warming with the contrived threat of overpopulation, a Scientific American report mimics precisely that talking point, pushing the notion that programs of mass abortion and birth control need to be encouraged in order to reduce the amount of humans on the planet exhaling carbon dioxide."
" 'Ultimately, family planning alone – such as the use of condoms and other reproductive health services – in parts of the world with growing populations, including the U.S., could restrain population growth significantly, this analysis finds'," writes David Biello."
"To back up his argument, Biello links to an article by the completely discredited eugenicist Paul Ehrlich, who once stated that 'everyone will disappear in a cloud of blue steam'."
"Ehrlich, who co-authored Ecoscience with White House Science Czar John P. Holdren, the textbook that advocates putting drugs in the water supply to sterilize people, mandatory forced abortions, and a tyrannical eco-fascist dictatorship run by a 'planetary regime', is infamous for his spectacularly inaccurate predictions about how overpopulation would destroy the environment."
While this writing is standard New Age propaganda which I originally read in the late 1980's, this is the first time such advocacy is being promoted by government officials using the power of government money. For the first time ever, the Presidential Administration has these kinds of New Agers in their ranks.
Satan has placed the idea in the minds of these New Age leaders that Mother Earth cannot support its current population; "responsible" human leaders must reduce the level of population dramatically and quickly -- and that means by extraordinary means where possible.
Abortion is one of those means of murdering the babies necessary in order to bring the world to the point of a level of population deemed "sustainable" by Mother Gaia!
But, as Pastor Billy Crone so clearly illustrates in his DVD, above, "A Judged Creation", God is solemnly taking note of everything and is preparing His judgment sword. Pastor Crone proves the point which modern man has so conveniently forgotten, that God never changes so that what made Him angry to the point of delivering physical judgment 3,000 years ago makes Him equally angry today!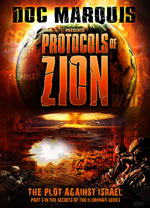 DVD
III. The third war in the planned World War III seems to be getting ready to get underway.
China will invade Taiwan soon after World War III begins.
NEWS BRIEF: "China/Taiwan -- Strait Tensions Still Hot", Newsweek,. October 18, 2010
"China's recent belligerence toward Japan has worried its neighbors, including Taiwan ... military tensions between the two are increasing. Despite Chinese Premier Wen Jiabao's vague reassurances that his government will withdraw 1,600-plus missiles pointing at the island, Taiwan's deputy defense minister has said that the mainland military threat is growing. Taiwanese president Ma Ying-jeou just announced that the country will keep buying arms internationally, and China's defense minister, in a recent meeting with his U.S. counterpart, said that Taiwan remains the main point of contention between the two superpowers."
Cutting Edge has been warning for 14 years that the Illuminati plans to allow China to invade Taiwan. As tensions heat up between these two Chinese nations, we can see the outlines of the massive invasion China has prepared for Taiwan.
We posted our Headline News article, NEWS1282, entitled, "In 1952, The Illuminati Planned To Give Taiwan Back To China".
Please take a few moments to read this fascinating article, for it will also alert you to the reality that the Illuminati plans to one day dissolve all national sovereignty! In its place, they will install "Military Patrol Zones" which will be patrolled by foreign troops. I believe this is when the Global Elite will seize our weapons, when the troops patrolling our country will be brutal foreigners who care nothing about our lives!
---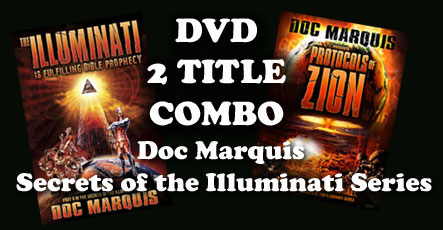 Secrets of the Illuminati Combo Offer - Buy 'The Protocols of Zion' plus 'Illuminati Fulfilling Prophecy' and Save $20.00
Regularly $79.98, On Sale Only $59.98
In 'Protocols of Zion', Doc Marquis demonstrates two important facts: 1) The Protocols are NOT fraudulent, but represent the true master blueprint for achieving the global New World Order; 2) The world today stands at the verge of the most destructive world war in history - World War III - only because world leaders have been carefully following the Protocols plan for over 200 years!
In "Illuminati Is Fulfilling Prophecy', Doc demonstrates that God has forced the arrogant and mighty Illuminati to formulate a plan which does fulfill Bible prophecy exactly! At the end we demonstrate how Satanic predictions about the victory of Lucifer over Jesus will turn into the greatest and quickest slaughter in all of human history, on the plains of Armageddon!
Both videos are a 2-DVD Set, so this combo gives you a total of 4 DVD's - http://www.cuttingedge.org/detail.cfm?ID=2248
---
New Headline News Articles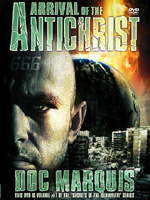 "Controlled Conflict Bringing About Controlled Change" - The Hegelian Doctrine In Constant Use In Today's News"
Once you understand this tactic used daily by the Global Elite, in so many circumstances, you will never, ever view the news the same way again! As we head into the 2010 Mid-Term Elections, you need to understand that all political parties are based upon this Hegelian foundation -- Controlled Conflict Bringing About Controlled Change.
http://www.cuttingedge.org/news/n2429.cfm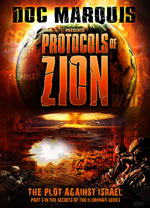 DVD
WARNING! The 'Livable Communities Act' (SB1619) Is The Official Implementation of the New Age 'Re-Wilding of America"!
For decades, very few people ever thought the radical New Age concept known as "Re-wilding America" would ever be enacted, as it was simply too radical, too crazy.
But, Senator Dodd (D-CT) is fast-tracking this legislation through the Senate! Concerned, enlightened Americans must act NOW! http://www.cuttingedge.org/news/n2430.cfm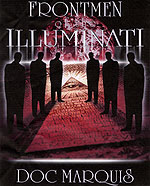 DVD
Council On Foreign Relations (CFR) Pronounces The Winner of The Iraq War To Be -- IRAN!
Incredibly, Cutting Edge posted an article five years ago in which we declared that Iran would be seen eventually as the winner of the Iraq conflict, because that was the Illuminati Plan! -- http://www.cuttingedge.org/news/n2427.cfm
<![if !vml]>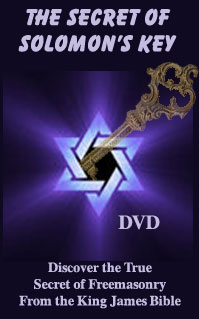 <![endif]> "New Prophetic First -- One-half of Jewish people now support rebuilding the Temple on the Temple Mount"
Normally secular Israel has never shown this strong of support for rebuilding the Temple, showing the effects of Orthodox Judaism. Will the Islamic Dome of the Rock be destroyed on the 'Ninth Day of Av', the most horrible day of the year for Israel?
http://www.cuttingedge.org/news/n2424.cfm
"Take from Freemasonry its dependence on the Temple; leave out of its ritual all references to that sacred edifice, and to the legends and traditions connected with it, and the system itself would at once decay and die ... " (Noted 33º Masonic author, Albert Mackey)
<![if !vml]>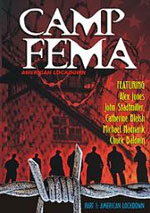 <![endif]> DVD
"Top Secret America Is Now Here!"
Virtually every single communication in America can be copied and reviewed. The unparalleled surveillance capability which is foretold in the Mark of the Beast prophecy is now enveloping America. The face of the coming Absolute Dictatorship is now visible; the attacks of 9/11 were the keys to making this possible!
But, we warned nine years ago that this was the goal and that 9/11 was the catalyst by which this agenda would occur. We quote extensively from the warnings of NEWS1576, posted in early November, 2001, to demonstrate that our original warnings were exceedingly accurate! http://www.cuttingedge.org/news/n2423.cfm
<![if !vml]>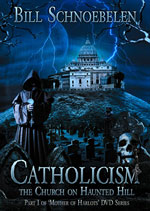 <![endif]> "Catholic Priestly Sex Abuse Is Now Oozing Over Every Continent on Earth!"
The sheer magnitude of the priest's sex scandal is shocking beyond belief; but, remember, the statistics we are about to share with you is simply the proverbial "tip of the iceberg"! The true total numbers of deviant priests and victims reach into the many millions of victims.
Even the infamous Kinsey Report may have its roots in the 12 Centuries of sexual deviancy from priests and nuns and their victims!
http://www.cuttingedge.org/news/n2422.cfm
---

Purchase a 1-Year Subscription, you may select 1 FREE gift
Purchase a 2-Year Subscription, you may select 2FREE gifts
Purchase a 3-Year Subscription, you may select 3 FREE gifts
Purchase a 4-Year Subscription, you may select all 4 FREE gifts
We have changed our FREE gifts available to you when you subscribe to Headline News, adding two Pastor Hoggard DVD's to the Seminar Tapes and the Radio Collection CDROM.
---
--------Concluding Inspiration --------- ""I sleep, but my heart waketh." Song 5:2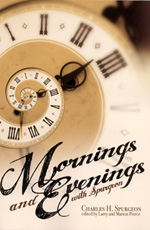 Paradoxes abound in Christian experience, and here is one--the spouse was asleep, and yet she was awake. He only can read the believer's riddle who has ploughed with the heifer of his experience. The two points in this evening's text are--a mournful sleepiness and a hopeful wakefulness. I sleep. Through sin that dwelleth in us we may become lax in holy duties, slothful in religious exercises, dull in spiritual joys, and altogether supine and careless. This is a shameful state for one in whom the quickening Spirit dwells; and it is dangerous to the highest degree. Even wise virgins sometimes slumber, but it is high time for all to shake off the bands of sloth. It is to be feared that many believers lose their strength as Samson lost his locks, while sleeping on the lap of carnal security. With a perishing world around us, to sleep is cruel; with eternity so near at hand, it is madness. Yet we are none of us so much awake as we should be; a few thunder-claps would do us all good, and it may be, unless we soon bestir ourselves, we shall have them in the form of war, or pestilence, or personal bereavements and losses. O that we may leave for ever the couch of fleshly ease, and go forth with flaming torches to meet the coming Bridegroom! My heart waketh. This is a happy sign. Life is not extinct, though sadly smothered. When our renewed heart struggles against our natural heaviness, we should be grateful to sovereign grace for keeping a little vitality within the body of this death. Jesus will hear our hearts, will help our hearts, will visit our hearts; for the voice of the wakeful heart is really the voice of our Beloved, saying, "Open to me." Holy zeal will surely unbar the door.

"Oh lovely attitude! He stands
With melting heart and laden hands;
My soul forsakes her every sin;
And lets the heavenly stranger in."

(" Morning and Evening Devotions", by Charles Spurgeon, Emphasis added)
"President Bush:
Evil vs Good Fruits"
Directory of all news articles
Free Radio Transcripts

Free Headline News Archives

Freemasonry

What Saith Rome

Teachings from the Catechism

Bookstore

Meet the Staff

Weather Control

School Shootings

Understanding Clinton
May Jesus Richly Bless You,
David Bay, Director
866-909-2850 Toll Free Customer Service - Order Line
803-356-2850 Customer Service - Order Line - For Out of Country Customers
803-356-2860 Fax