---------- This Week's Hot News -------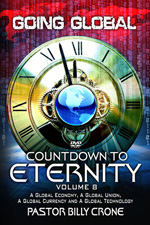 I. A clarion call has been sent forth, urging Canada and the United States to merge!
Is this call the first step in the march toward the North American Union?
NEWS BRIEF: "US, Canada should merge into one country: Editorial, by Dianne Francis, N.Y. Post, October 26, 2013
"No two nations in the world are as integrated, economically and socially, as the United States and Canada. We share geography, values and a gigantic border."
What serious problems exist between such close friends that the best solution is to merge the two countries?
* heavy regulations
* security controls
* border police
* extensive drug smuggling
* terrorist threats
* Talks to create joint infrastructure have dragged on for years
* An initiative announced in 2011 aimed at creating a two-country security perimeter, by blending police, immigration, customs and anti-terrorist efforts, has still not delivered results."
And, the answer to all these "problems"?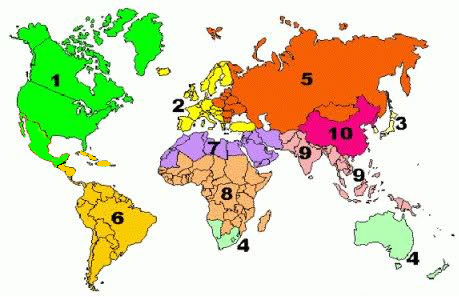 "The United States and Canada could merge into one country, or follow a European Union model that eliminates the border without merging the two governments."
Now, the tone of this article changes abruptly as she discusses the many benefits of merging.
"If combined, the US and Canada would have an economy larger than the European Union. The two would be an economic superpower, bigger than South America in size, with more energy, metals and minerals, water, arable land and technology than any other nation, all protected by America's military."
"Citizens of the merged countries would have more options in terms of jobs, business opportunities, climates, studies and lifestyles."
"The US will gain national security, energy and resource independence and create millions of jobs in helping develop Canada's north; and Canada will be able to defend and develop its huge landmass, overcoming lack of capital, workers, technology and military might."
Is this editorial the opening salvo in the global Illuminati effort to merge the U.S., Canada and Mexico into one single supernation? After all, the Elite plans to reorganize all nations of the world into precisely 10 nations, an action which will fulfill Daniel 7:7-8 exactly.
What about Mexico, as the map, above, clearly shows Mexico to be part of Supernation #1? This author notes that Mexico is clearly in the mix.
"In 1987, the two countries signed the Free Trade Agreement (Mexico joined in 1994) ..."
Nearly every year since 1994, the leaders of the United States, Canada, and Mexico have met to discuss this planned merger. As soon as the political climate favors this merger, you will hear President Obama issue a firm call to action to merge all three countries.
In order to try to keep tabs on how close this merger might be, I encourage you to follow two developing stories, without which this merger cannot occur:
* Redefining Citizenship -- Overnight, citizens of these three countries will instantly be declared to be North American citizens. Therefore, I believe the current calls we hear for "immigration reform" will be used as a "Trojan Horse" to merge into the North American Union.
* Manipulating the currency of each nation so it can meld into the new currency of the new Union. Consequently, the American Dollar must decline in value and in acceptability as the "World's Reserve Currency". Already, China, Russia and other leading nations throughout the world are talking about creating a new global reserve currency, thus moving away from the Dollar.
Do not worry that our savings and checking accounts, as well as retirement accounts, will be devastated. The model of currency transition will follow the EURO plan, where the currency was successfully created that is now the currency of the European Union.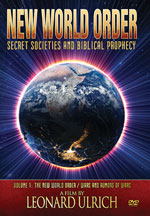 II. Even the newly created "Captain America" is being enlisted in the struggle to create the New World Order.
But, first, he must destroy the Old Order!
NEWS BRIEF: "Captain America: Fighting terrorists while taking down the old order", Entertainment Weekly, October 24, 2013
" 'Captain America: The Winter Soldier' was always going to be an intriguing entry in Marvel's Phase 2 ... Winter Soldier looks nothing like the original Captain America. Cap's first movie was set in Joe Johnston's 1940s, a propaganda-poster retro-world filled with gruff Army colonels and sneering Nazis. 'Winter Soldier' finds Cap entrenched in the modern age — a man out of his own time ... New weapons, new villains, and a whole new situation for the Star-Spangled hero. "
This next quote is very interesting, because it reveals the hidden agenda for which this movie was created: to tear down the Old Order.
"Robert Redford joins the Cap squad as Alexander Pierce, a S.H.I.E.L.D. head honcho shown here brooding metaphorically over the Washington skyline in what looks like a scene left over from the Nixon director's cut. 'To build a better world sometimes means tearing the old one down', he says."
This type of rhetoric is standard in New Age / Illuminati literature, where author after author explains how their beloved and coveted New World Order cannot be established until the "forces of change" knock down the Old World Order.
What is the "force" which will knock down our current civilization? World War III.
Antichrist will literally stride on to the world scene at the conclusion of a Third World War.
Captain America thus joins a number of public movie personalities fighting to establish a New Order; at least, the script writer is honest enough to admit that the Captain must first destroy before he can aid in the rebuilding.
This amazing Illuminati plan will fulfill numerous prophecies as it is unfolded.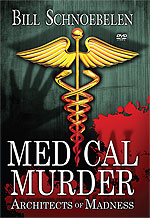 III. ObamaCare news continues to dominate news headlines.
Consider some of the more pertinent news snippets.
NEWS BRIEF: "When the ObamaCare Bill arrives", N.Y. Post, October 29, 2013
"She said, 'I was all for ObamaCare until I found out I was paying for it'."
To a normal person, this statement seems ludicrous, but I can assure you that most Americans who have a welfare mentality, this statement is very normal for them. One of the reasons this country is so desperately in debt is because government officials from both sides of the political aisle, are so willing to shovel money at people who will not work and who believe that they have a god-given right to money without earning it.
Conservative Republican lawyers believe they have discovered a way in which to successfully mount a legal challenge to ObamaCare.
NEWS BRIEF: "Legal Glitch "Has The Potential To Sink Obamacare", L.A. Times News, October 25, 2013
"If computer glitches are not enough of a problem, President Obama's healthcare law also has a legal glitch that critics say could cause it to unravel in more than half the nation."
This statement seems too good to be true! How is it that ObamaCare might not take effect in more than 50% of the states?
"The Affordable Care Act proposes to make health insurance affordable to millions of low-income Americans by offering them tax credits to help cover the cost. To receive the credit, the law twice says they must buy insurance 'through an exchange established by the state'. But 36 states have decided against opening exchanges for now. Although the law permits the federal government to open exchanges instead, it does not say tax credits may be given to those who buy insurance through a federally run exchange."
"... critics of the law have seized on the glitch. They have filed four lawsuits that urge judges to rule the Obama administration must abide by the strict wording of the law, even if doing so dismantles it in nearly two-thirds of the states. And the Obama administration has no hope of repairing the glitch by legislation as long as the Republicans control the House."
""My jaw dropped when I first saw this," said Michael F. Cannon, a health policy expert at the Cato Institute and a fierce critic of the law. He and others credit former Justice Department attorney Tom Christina and Jonathan Adler, a Case Western Reserve University law professor, with first highlighting the glitch.
" 'This has the potential to sink Obamacare. It could make the current website problems seem minor by comparison', Cannon said."
Sometimes, the best way to defeat something onerous is to tie it up in court, hopelessly knotted in legal arguments. Maybe ObamaCare can be tied up in court indefinitely!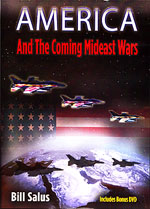 IV. Palestinian President Abbas has suddenly dropped his insistence that talks with Israel go immediately to "final stage".
Now, he is speaking in favor of "interim negotiations".
Prophecy is being fulfilled here!
NEWS BRIEF: "Abbas softens objection to interim peace deal with Israel ", The Jerusalem Post, 10/29/2013
"Palestinian Authority President Mahmoud Abbas is 'softening his resistance' to an interim agreement in ongoing peace talks with Israel ... Abbas has thus far rejected such an agreement, insisting on a final-status deal that would include arrangements on the contentious issues of Jerusalem and the Palestinian right of return."
Why is Abbas now suddenly embracing the 'Interim Accord' idea? Perhaps he is doing so because he now realizes that time is on the side of Israel, not the Palestinians. Or, is he changing his position because he recogizes an easier passageway to a Palestinian State.
"Hardline Likud deputy ministers Danny Danon and Ze'ev Elkin had accused Livni of working on achieving an interim deal with the PA that would create a Palestinian state in temporary borders."
In the Realpolitick World of diplomacy, "temporary" sometimes becomes very permanent. Look at the "temporary ceasefire" which ended the Korean War in 1953. This ceasefire was "temporary" and yet, here we are, 63 years later, witnessing the reality that "temporary" can often lead easily to "permanent".
Might we see an "Interim Agreement" where a Palestinian State is declared, but never actually formed? Prophecy strongly states that this scenario is what will unfold. End Times prophecy against Palestinians states that they shall proclaim a nation, but shall never receive one!
Listen to the prophecy:
"And He (God) will stretch over it (Edom) a measuring line of confusion and the plummet stones of chaos over its nobles. They shall call its nobles to proclaim the kingdom, but nothing shall be there ..." [Isaiah 34:11b-12; Parallel Bible, KJV/Amplified Bible Commentary]
"They shall call its nobles to proclaim the kingdom, but nothing shall be there".
When you hear this proclamation of a Palestinian State, know that Bible prophecy has been fulfilled, know that nothing will come of it, and know that the final annihilating war of the House of Edom, the Palestinians, is close at hand.
And, we are watching this prophetic scenario unfolding, in our Daily News!