Hot News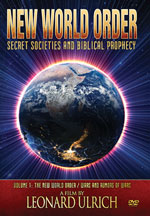 I. Russia has moved masses of troops to the Ukraine border, just days before Crimea stages its election to determine if it should join the Russian confederation.
Frightening sanction threats are flying in both directions.
China sides with Russia.
Did Secretary of State John Kerry hint that the White House may allow Russia to invade Crimea to prevent their election?
NEWS BRIEF: "Russia ships troops into Ukraine, repeats invasion threat", Reuter's News, March 14, 2014
" Russia shipped more troops and armor into Crimea on Friday and repeated its threat to invade other parts of Ukraine, showing no sign of listening to Western pleas to back off from the worst confrontation since the Cold War. Russia's stock markets tumbled and the cost of insuring its debt soared on the last day of trading before pro-Moscow authorities in Crimea hold a vote to join Russia, a move all but certain to lead to U.S. and EU sanctions on Monday."
Sanctions are a two-way road, as America and Europe might have more to lose than Russia.
NEWS BRIEF: "Sanctions against Russia will only hurt the West: Russian Ambassador To Canada", The Globe & Mail, March 14, 2014
"Russia's ambassador to Canada says he was surprised no one bothered to speak with him about the crisis in Ukraine before he received a diplomatic dressing-down last Saturday, and added his country can always turn to China if the West follows through on threats of tougher sanctions ... Georgiy Mamedov insisted Russia wants to see the crisis in Ukraine resolved peacefully. And he said Western countries would largely be hurting themselves if they impose tougher sanctions or make good on warnings that they could boot Russia out of the G8."
What sanctions has the West already levied against Russia?
"On Thursday, the European Union announced it would suspend talks with Russia on an economic pact and visa agreement and warned that further sanctions could be applied ... The U.S. separately ordered targeted travel bans and asset freezes for individuals believed to be responsible for the occupation of Crimea..."
These sanctions are hardly earth-shattering, but Russia did successfully turn to China for diplomatic assistance.
"Mr. Mamedov said China is a strategic partner and ally for Russia, and the two countries are close on many issues, including Ukraine and Syria. 'So if some countries would prefer not to buy oil and gas from us, the Chinese will buy everything. They're asking us'."
Indeed, China was more than willing to support Russia in this confrontation with the West.
NEWS BRIEF: "China warns of dangerous Russia sanctions 'spiral' ', Reuter's News, March 13, 2014
"China's top envoy to Germany has warned the West against punishing Russia with sanctions for its intervention in Ukraine, saying such measures could lead to a dangerous chain reaction that would be difficult to control. In an interview with Reuters days before the European Union is threatening to impose its first sanctions on Russia since the Cold War, ambassador Shi Mingde issued the strongest warning against such measures by any top Chinese official to date. 'We don't see any point in sanctions', Shi said. 'Sanctions could lead to retaliatory action, and that would trigger a spiral with unforeseeable consequences. We don't want this'."
While China is reluctant to join Russia in this confrontation, she will likely do so if the situation continues spiraling downward.
And, America would do well to heed China's warning. After all, China does hold more U.S. Treasuries than any nation on Earth; any Chinese move to sell off American holdings could trigger a panic sell-off in markets worldwide. President Obama should tread carefully here, and he surely knows it.
Did Secretary of State, John Kerry, hint that America would look the other direction if Russia prevents the Crimean election through military force?
NEWS BRIEF: "Obama Regime's Hypocrisy Sets New World Record", by Former Assistant Secretary of the Treasury, Paul Craig Roberts, OpEd News, 3122014
"From the moment that Washington launched its orchestrated coup in Kiev, Washington has been accusing Russia of 'intervening in Ukraine'. This propaganda ploy succeeded. The Western ... media reported (nonexistent) Russian intervention to the exclusion of coverage of Washington's obvious intervention. Having falsely accused Russia of invading Crimea, the Obama regime now demands that Russia interfere in Crimea and prevent the referendum set for next Sunday. Unless Russia uses force to prevent the people of Crimea from exercising their right of self-determination, John Kerry declared that the Obama regime will not discuss the Ukrainian situation with Russia.
"So, Kerry has given Russia the green light to send in troops to prevent Crimean self-determination."
Washington has long attempted to "have its cake and eat it too"; American leaders have been hypocritical on many issues over the past many decades, so why should we be surprised at this one?
Headlines this morning are very frightening. If America slaps meaningful sanctions against Russia, both Russia and China could retaliate in ways that could crash the Western economies very quickly. Therefore, what are we to think and to prepare? Let us examine some key bedrock facts that we do know.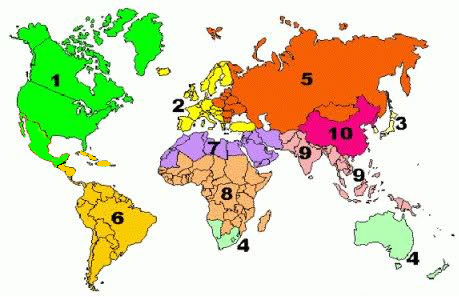 1) President Obama severely threatened to attack Syria earlier this year, and he move the military assets in place to carry out just such an attack. Russia and China supported Syrian President Assad. The world trembled at the thought of America squaring off with Russia/China. Suddenly, President Obama backed down. He ordered no strikes against Syria/.
Russian President Putin took notice of this lack of resolve and is undoubtedly counting on it in this crisis.
2) Despite all the belligerent public rhetoric, the Global Elite do NOT want to cause a collapse of economies until their Masonic Christ is on the world scene (Read full details in NEWS2317, entitled, "Financial Coup Completed: American Economy Now A Tightly Controlled, Severely Regulated Fascist Economy")
3) Despite superheated rhetoric, we must remember the 10-nation prophecy which alerts us to the reality that, at the End of the Age, leaders of the final global 10-nation confederation are secretly cooperating with each other!
Read full details in:
NEWS1548, entitled, "MAJOR NATIONS ARE COOPERATING WITH PRESIDENT BUSH ON HIS WAR ON TERRORISM -- INCLUDING OLD ENEMY RUSSIA!" Posted late September, 2001
NEWS2200, entitled, "
Now listen to the prophecy which is key to our understanding.
"Also the ten horns that you observed are ten rulers (kings) ... For God has put it into their hearts to carry out His own purpose by acting in harmony in surrendering their royal power and authority to the beast, until the prophetic words (the intentions and promises) of God shall be fulfilled." (Revelation 17:12, 17)
Despite all the heated words between the leaders of America, Russia, China and the European Union, this prophecy tells us that they are secretly "acting in harmony" so that all "the prophetic words (the intentions and promises) of God shall be fulfilled."
This crisis over Ukraine is occurring precisely because Russia is bringing her Supernation #5 in place, a human plan designed to fulfill God's prophecy of Daniel 7:7-8! These leaders are secretly "acting in harmony"!
Therefore, we believe that this situation will be deliberately brought to a boil and then both sides will back away. We must keep our eyes on both the Plan of the Elite and Bible prophecy, and our fears will melt away.
II. President Obama is actively pushing for his Palestinian State plan to permanently divide the Ancient sacred city of Jerusalem!
This shocking reality is just one more reason for God to lower His judgment upon America.
NEWS BRIEF: "Obama Peace Plan Includes Permanently Dividing The City Of Jerusalem", The Truth Wins, March 12, 2014
"Barack Obama's "two state" peace plan would not just permanently divide the land of Israel. It would also permanently divide the city of Jerusalem. It is anticipated that the "Kerry Plan", which is expected to be revealed to the public soon, will call for a Palestinian capital in east Jerusalem without specifying the exact borders. "
God's judgment is promised to fall upon anyone and everyone at the End of the Age who tries to divide God's Holy Land!
"FOR BEHOLD, in those days and at that time when I shall reverse the captivity and restore the fortunes of Judah and Jerusalem, I will gather all nations and will bring them down into the Valley of Jehoshaphat, and there will I deal with and execute judgment upon them for their treatment of My people and of My heritage Israel, whom they have scattered among the nations and because they have divided My land." [Joel 3:1-2; Parallel Bible, KJV/Amplified Bible Commentary]
Read full details of God's warning in NEWS1806, entitled, "GOD THREATENS END TIMES JUDGMENT AGAINST NATIONS WHO "DIVIDE" ISRAEL'S LAND".
God foretold 2,600 years ago that at the End of the Age, global leaders would concoct a plan to divide Israel's land. Presidents Bush and Obama are simply following that prophecy. But, the real shock is that the Illuminati conceived the idea to divide Israel all the way back in 1917, during the time of the Balfour Declaration! Read full details in NEWS2250, entitled, "Proofs of A Conspiracy! From 1917 to 1992 to Today, Israel Has Been Planning To Give The Palestinians A State Carved Out of Biblical Israel!".
The Illuminati Plan is thoroughly following God's prophecies. Praise the Lord, for He is Omnipotent!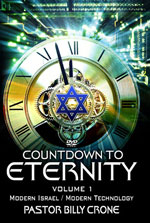 III. President Obama and his Secretary of State have sold Israel out again!
Both leaders suddenly abandon the long term negotiating stance that the Palestinians have to publicly announce that they recognize Israel as a Jewish state.
NEWS BRIEF: "Kerry's Bombshell: Drop the 'Jewish State' Demand", Israel Today, March 14, 2014
"US Secretary of State John Kerry on Thursday said it was wrong for Israel to insist upon being recognized by the Palestinians as a 'Jewish state' as a condition for peace ... Kerry's remarks would seem to be an about face from Washington's position on the matter just over a month ago."
Every single American President since Richard Nixon have agreed with Israeli leaders that the Palestinians could not be trusted to live in peace side-by-side with Israel unless they publicly stated that they recognized Israel as a Jewish State. Such recognition would then proceed naturally to the next step, which is to renounce their long-standing goal of utterly annihilating Israel.
It is highly significant that the Obama Administration would seek to unilaterally withdraw that firm demand.
Such an action also further stamps President Obama as the most anti-Israel President ever. But, at least Israel now knows exactly the kind of hatred facing them in the Palestinians. (As if they did not know already).
Right on cue, a senior Palestinian official stated that Arabs do, indeed, plan to use the Palestinian State to annihilate all Jews. Are the Palestinians trying to derail this current state of negotiations, which are within weeks of starting? This bold statement of hate seems designed to wreck the Obama/Kerry "peace plan" efforts.
NEWS BRIEF: "Palestinian Official: Allah Gathering the Jews In Israel So We Can Kill Them", Israel Today, March 14, 2014
"Senior Palestinian Authority official Abbas Zaki this week agreed with many Christians and Jews that it is by divine intervention that the Jewish people are being gathered in this land. But, for Zaki, the end goal is not the restoration of Israel, but rather its demise."
" 'I believe that Allah will gather [the Jews] so we can kill them', Zaki told Palestinian Authority TV... In 2009, Zaki admitted on Lebanese TV that the ultimate goal of the two-state solution was the downfall of Israel."
Astute Israeli leaders have known this fact for a very long time The reason Yassir Arafat kept walking out on high-level negotiations even though he was given virtually all his demands was that he realized that Israel would survive the establishment of a Palestinian State, and that he could not stomach.
But, at least, Liberals should wake up now to realize that they are playing with Israel's national life and the personal life of all Jews when they demand Israel give in to the Arab demands.
Also on cue, Hamas unleashed a 100-missile barrage from Gaza into southern Israeli territory
NEWS BRIEF: "Chief Rabbi Lau Visits Sderot Amid Rocket Attacks: City has been pummeled by roughly 100 rockets from Gaza", Israel National News, March 14, 2014
"Chief Ashkenazi Rabbi David Lau visited the beleaguered city of Sderot on Friday morning. The city, and its surrounding region, has been pummeled by roughly 100 rockets from Gaza since Wednesday, with the most recent hitting Friday morning ... Rabbi Lau said he felt an obligation to visit Sderot, to support the residents and soldiers who are coping with the largest-scale attack since the 2012 Operation Pillar of Defense ... This proves that nothing can stop those who believe in the Torah."
The Palestinians do not want a two-state solution. They want all of Israel, or nothing at all. Keep this reality in your mind as the "Peace Treaty" starts taking shape. The Palestinians are not now, nor will they ever be, a trusted "partner for peace".
---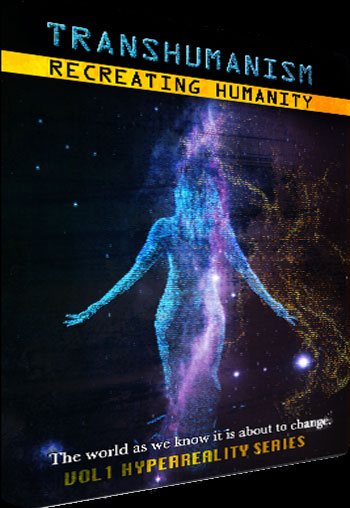 "Transhumanism: Recreating Humanity"
The World As We Know It Is About To Change!
DVD - Vol. 1, 'Hyper-Reality' Series
The immense leap in technological advancement is changing the way we live, learn, interact and believe. Since before the Pharaohs, man has tried to become like gods. Transhumanism has taken this desire to the next step, with the pursuit of immortality, omniscience, and ultimate power. Technology may be paving the way for humans to achieve this version of godhood.
At this point, Transhumanists will become immortal.
How should a believer react to these emerging technologies? We are entering into the Hybrid Age. This drive has become a Divinity Cult, using science to become gods.
Speakers include Dr. Chuck Missler, Dr. Thomas Horn, and Joe Farah.
http://www.cuttingedge.org/detail.cfm?ID=2604
Aliens Will Introduce Antichrist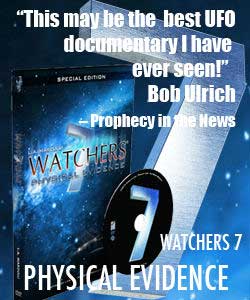 "Watchers 7: Alien Implants"
UFO's and Aliens are part of the New World Order. They are benevolent beings which will aid mankind in attaining the goal of becoming one humanity. They will appear at the proper time to enable mankind to make that Quantum Leap of Collective Consciousness -- when the Christ appears."
Pastor Billy Crone Proves Aliens Are Demons
Only $19.99 Each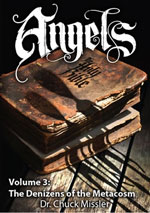 "Angels Volume III DVD: Aliens, UFO's, The Denizens of the Metacosm"
Volume 3 explores the contradictory behavior of UFOs and other demonic deceptions characteristic of
How do we prepare for the deception which, 'if it were possible, would deceive the very elect'? Order Angels Volume III
---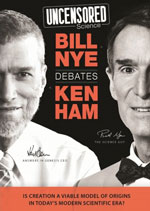 "Uncensored Science" DVD
God Won This Debate!
Bill Nye Debates Ken Ham
The topic: 'Is creation a viable model of origins in today's modern scientific era?'
Watch Biblical Creation scientist destroy the arguments of Evolution advocate in a televised debate!
Ham, a former science instructor who moved to the USA from Australia over 25-years ago, is joined by the popular children's program personality Bill Nye 'the science guy' for this first and only-scheduled debate. Each man delivers what he believes is the best information available, then has an opportunity for rebuttal, and then answers questions submitted by the audience. Presented in a packed 900 seat auditorium, this event sold out in the first 2-minutes of online ticketing, and includes an audience of Christians and non-Christians, creationists and atheists.
This historic event took place at the Creation Museum near Cincinnati February 4, 2014. Approximately 2.5 hours on three DVDs. http://www.cuttingedge.org/detail.cfm?ID=2611
Only $19.99!
---
Precious New Pastor Crone Family DVD's
Strengthening Families
"The Biblical Family" - Volume 1 - Biblical Roles of Man, Husband, and Father
"The Biblical Family" - Volume 2 - Biblical Roles of Woman, Wife, Mother and of Children
We simply must get back to Biblical values and God's definition of the family unit. We seek to equip you with the foundational truths needed to have a Family Built to Last that can only be found in God's Word, the Bible. Here you will discover such things as seeks to equip you with the foundational truths needed to have a Family Built to Last that can only be found in God's Word.
---
Strengthening Families - With The Word of God
"Bible Promise" Books for Moms, Dads, Grads
Where do you turn when you need God's thoughts on the issues and emotions of life? The Bible Promise Book, now in an attractive graduate's edition, featuring the beloved King James Version of the Bible.
Regularly $9.99, Now Only $7.49 Each
"Three-Minute" Devotional Books For Mom, Dad and Grad
Got 3 minutes?
Minute 1: Meditate on a scripture selection;
Minute 2: Read through a devotional created just for you;
Minute 3: Read a prayer designed to help jump-start your conversation with God.
In 3 short minutes, you'll be on your way to complete spiritual renewal!
Regularly $4.99, Only $3.74 Each
---
NEW Headline News Analysis
PROPHETIC ALERT! President Obama Is Quietly Forming The North American Union!
Progress toward forming Supernation #1 of the Club of Rome Plan is suddenly lurching forward. Daniel 7:7-8 is now rapidly moving toward completion.
This prophecy is the only one in the entire Bible which must be fulfilled before Antichrist can arise!
Is President Obama Going To Make An Announcement Confirming The Existence of Extra-Terrestrials?
He has just appointed a UFO adviser!
Was Ronald Reagan A Secret Member of the Luciferian Secret Society, The Rosicrucians?
While the information I am about to share with you seems to answer the question as to how Reagan could allow himself to be made an honorary 33rd Degree Scottish Rite Mason just before leaving the White House, we must be very careful in assessing a complex person's life well after that person has died.
Pope Francis I Preparing To Be The False Prophet Revelation 13:11-18
BREAKING NEWS JUST IN! Pope Francis has just announced he will visit Jerusalem in May! Will he make the planned special announcement then, that all religions are united under his leadership?

Abruptly, Significant Progress Occurs In Prophetically Reorganizing All Nations Into 10 Supernations
Prophetic Supernation #9 is forming, with a deadline of December, 2015
South and Southeast Asia (ASEAN) is now coalescing into a single giant nation. When this nation is formed, it will be part of the fulfillment of Daniel 7:7-8
Since Antichrist cannot arise until all nations of the world are reorganized into 10 Supernations (NEWS2363), we must watch the formation of these supernations to gain an understanding of the lateness of the prophetic hour.
In the past few months, impressive progress has been made. The prophetic hour draws near!! This article reports very "good news" to Christians everywhere!
Finally, after 2,000 years of history following Jesus' death, burial, and resurrection, wicked forces intent upon producing Antichrist are now taking concerted action to reorganize all the nations of the world into precisely the ten (10) supernations foretold 2,600 years ago in Daniel 7:7-8.
While it is not possible to know the precise date on which all these supernations will be completed, at the very least, when we hear some false prophet setting a date for the end of time, or the appearance of antichrist, or proclaiming imminent economic collapse, we will know enough to check the status of this Club of Rome Plan to reorganize all nations into 10.
Personally, I believe that the Rapture of the Church is going to occur before all ten supernations are formed. Once the Church is out of the world, and once the Holy Spirit no longer restrains the plans of evil rulers, the Club of Rome Plan can be finished within weeks at the most.
"Look up, for your Redeemer is drawing nigh". The End is finally seen on the horizon!
---