Obama's Racial Appeal: Most racial president
Is Iran Really a Threat? Clinton said publicly that Iran "doesn't directly threaten the United States"
US gives Abbas private assurances over Israeli settlements
Illegal Immigrants Leaving Arizona Over New Law
Senate revives amnesty for illegals: Here's how to stop it
Schwarzenegger embraces federal healthcare legislation: Bucking his own party
White House seeks to soften Iran sanctions
In 2014, IRS Will Become Chief Enforcer of Health Care Plan
---
Fascist Global Economy Forming
Eurozone financial ministers to confer over Greece rescue
Stocks, euro rise on hopes for quick Greek aid
Feds begin criminal probe into Goldman Sachs
Sarkozy, other leaders in Shanghai for World Expo: Showcasing China's dazzling commercial capital
---
U.S. 'encouraged' by resumption of Indo-Pakistani talks
---
White House defends offshore drilling plan: In wake of the disastrous BP oil spill in the Gulf of Mexico
US doesn't rule out pause in offshore drilling
Disaster looms as oil slick closes on US coast: Prompting the US government to declare a national disaster
Oil Spill Reaches Mississippi River: President sends SWAT teams
Obama threatened by oil spill: Could become Obama's 'Katrina'
---
British Election Debate: David Cameron wins third debate
---
Sexual abuse scandal rocks Boy Scouts of America after $18.5m payout
---
Obama takes immigration reform off agenda
---
Governor Crist announces he's running for U.S. Senate as an independent
Crist Party Switch About Convenience Not Conviction
---
Iranian navy plane flies near USS Eisenhower in Gulf of Oman
Iran hardliner issues Strait of Hormuz warning to U.S.
Is Iran Really a Threat? Clinton said publicly that Iran "doesn't directly threaten the United States."
Iran may not get warm welcome at U.N. nuclear talks
Iran, North Korea threaten key nuclear treaty: US claims
Israel helped Iran academic to defect
Iranians teach Taliban to kill U.S. soldiers
---
Oklahoma Abortion Law: No Exceptions, Even Rape
---
Israeli raid on Iran would start years of war
Playing peace to target Iran: Every time US president tries painstakingly to build a coalition against Iran, up pops Israel
Clinton warns Iran, Syria against threatening Israel
Netanyahu Accuses Iran of Trying to Ignite Israel-Syria War
Are Hezbollah, Israel headed for another war?
Democrats Push Obama to Move Forward on Israel
Hamas' weaknesses threaten Gaza stability
---
Stephen Hawking: A U.K. psyops to promote space weaponization and a false war against extraterrestrials?
---
Arizona Immigration Law: List of governments moving to ban Arizona travel grows daily
Referendum could delay Arizona immigration law to 2012
51% in nation support Arizona immigration law: Poll reveals
Even Latina pop star Shakira condemns Arizona's immigration law
6 out of 10 migrant women raped in Mexico: Activists say
---
Riot police shield Obama from Tea-Party grandmas: Rooftop snipers eye patriots singing 'God Bless America'
---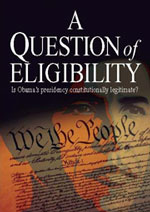 DVD
Eligibility sponsor fears GOP protecting Obama: Only this week left to vote on demand candidates prove 'natural born' status
Rush: Obama 'afraid' of eligibility question? Talk-radio icon suggests prez 'touchy on the subject of producing your papers'
'New eligibility strategy working': Petition drive spurs action in half a dozen states
Arizona Birther measure dies from lack of support

---
Mesa soldier killed on duty in Afghanistan
Likud's Feiglin: 'The story is Jerusalem' - PM will divide Jerusalem
New immigration law turns Arizona into police state
GOP relents, lets debate open on financial reform
Iran, Egypt Line Up Against US, Allies at UN Nuke Meeting
India, Pakistan leaders meet, seek diplomatic thaw
Pentagon sees Pakistan troop shift of 100,000 soldiers, downplays Afghan war impact
What's behind the anti-tea party hate stories?
Health Insurers End Rescission Policy Dropping Sick Customers
---
Arizona immigrant law energizes Hispanics and Democrats
Immigration fight puts both parties at risk
Baseball, tourism caught in boycott of Arizona law
Arizona immigration law boosts Gov. Brewer's rating
National groups poised to challenge Ariz. law
Obama: Congress may not tackle immigration soon
---
Fascist Global Economy Forming
Euro Rises After I.M.F. Boosts Pledge to Aid Greece
Europe Economic Confidence Improves to Two-Year High
PM Papandreou Readies Greeks for New Measures as Aid Talks End
Crisis spreads as Spain's rating is cut, too
Italian Debt Sale May 'Feel the Heat' on Greece Woes
Ex-IMF Official Slams EU's Handling of Greek Crisis
Goldman set to settle SEC fraud case soon
WellPoint joins other insurers with big 1Q profit
Secrecy cloaks Marchionne's vision: There is growing consensus that Chrysler Group LLC is a healthier company than the Chrysler that entered bankruptcy
Feds back General Motors amid criticism of repayment
Ford profits fueled by tough changes
---
Iceland Volcanic Eruption May Ignite Geological Chain Reaction
---
Google, HP Want Internet Controls for Electricity Use
---
How Gillian Duffy nipped out for a loaf - but left Gordon Brown in a right jam: PM's high-risk strategy of taking to British streets backfires as unguarded remark leads to afternoon of contrition
---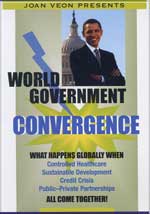 World Is On Fire In The "Non-Integrating Gap"!
Iran Hopes to Shift Focus to Israel at U.N. Nuclear Conference
Iran's Ahmadinejad likely to get U.S. visa for Non-Proliferation Treaty meeting
U.S. questions Karzai support, anti-corruption zeal: Afghanistan
Pakistan: Showdown looms in North Waziristan
Thai troops struggle to contain Bangkok protests
Myanmar (Burma) ceasefires on a tripwire
Iraq's Muqtada unleashes new, improved Mahdi army: Muqtada's approval will now ultimately make or break any incoming prime minister
---
U.S. OKs first offshore wind farm: 130 windmills, 440 feet tall, rising from the ocean a few miles off Cape Cod, producing electricity from sea breezes
---
Latest Noah's Ark 'just wood planted on Ararat'
---
Oklahoma Gun bill veto to be challenged: 'We're trying to protect citizens from an overbearing government'
---
Egyptian envoy: Peace between Israel & PA possible within year
Qatar Premier Says Israel Diverting Attention From Peace Talks
Israel's tyranny of the majority is dangerous
Hamas accuses Israel of foot dragging over prisoner swap
Netanyahu, Feiglin woo Likud voters: Likud polls open throughout Israel
Likud's Feiglin: 'The story is Jerusalem' - PM will divide Jerusalem
Palestinian Authority to stop use of Israeli mobile phones
Egypt sentences 26 for plotting Hezbollah terrorist campaign
Hezbollah leader calls Egyptian court verdict unjust
Jewish Reporter will turn over top secret documents
Obama's Security Advisor Apologizes for 'Greedy Jews' Joke
Why are they afraid? Ron Ben-Yishai analyzes situation on northern front, Syrian and Lebanese concerns
Why Israeli-Arabs Don't Want to Live in a Palestinian State
---
And the survey says... Pres. Obama slipping among Jewish voters
---
Russia-Ukraine pact leaves EU all at sea
Vatican-Tied Mount Graham Observatory Launches LUCIFER Telescope
Arizona's tough new immigration law has ripple effect
Russia and Ukraine ready to start long-term cooperation - Ukrainian PM - Supernation #5 Forming
PM Singh's opening statement at the 16th SAARC Summit -- Supernation #9 In Action
Democrats still trying to advance Wall Street financial regulation bill
Goldman "Shorted" Mortgages Because World Wouldn't Expect It
Thailand violence flares as red-shirts and troops clash
'2nd face' on Shroud points to supernatural origin
---
Unifying The Tea Party: Editorial by WND Joe Farah
---
Arizona immigration law could drive Latinos out of state
Mexico Issues Travel Warning for Arizona Over Law
Top Calif. lawmaker wants to sever ties with Arizona
How Arizona became center of immigration debate
---
Fascist Global Economy Forming
It's gut check time for Europe
EU Says Debt Restructuring for Greece Is 'Not an Option'
Scenarios: Options for Greece if it cannot pay its debts
Greek Junk Contagion Presses EU to Broaden Bailout
Obama pushes for Wall Street reform on Main Street tour
WellPoint 1Q profit rises on consumer business
Chrysler posts 1st-quarter profit: Net revenue was up 3 percent, to $9.687 billion - "Chrysler no longer needs crutches to walk" - CEO
Honda rebounds from loss to post quarterly profit
Shell profits hike 50% on climbing oil price
Fed likely to sound confident note on recovery: Likely to show confidence in recovery's staying power; signs grow economy is strengthening
---
Delta jet diverted in US by passenger bomb claim
---
Governor Charlie Crist (Rep) edges closer to independent decision on whether he will run for Florida Senate seat
3-way Senate race would change old script
---
Eligibility sponsor fears GOP protecting Obama: Only this week left to vote on demand candidates prove 'natural born' status
---
Did Obama hide damning health-care report?
---
Peace that could happen (but won't)
Israel's Ayalon sees Palestinian talks restart within two weeks
Netanyahu plays a complex game
Time running out for ME peace: UN senior diplomat
France joins US in blaming Israel for lack of peace
Hezbollah vows to continue amassing 'arms of resistance'
Egypt warns of Israel-Lebanon escalation
Hamas warns of Israel intel offensive
Israel cuts advanced arms sales to Turkey: Further sign of relationship deterioration
---
Muslims want Franklin Graham censored again
---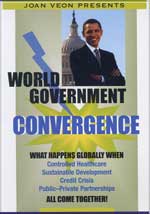 World Is On Fire In The "Non-Integrating Gap"!
Obama Sticks To A Fast-Approaching Deadline In Iraq
US has unfinished business in Iraq: Country remains on knife-edge for sectarian violence -- civil war
Clinton urges swift, transparent political transition in Iraq
US soldier killed in northern Iraq
Russia considers Iran sanctions
Zimbabwe denies uranium deal with Iran
Somalia: Suicide Explosion Convulses Amisom's Base in Mogadishu
Somalia: Unreliable Calm Returns to Mogadishu
---
Volcanic Ash cloud costs Europe airlines $3.3bn
---
The 'Obama doctrine': kill, don't detain: George Bush left a big problem in the shape of Guantánamo. The solution? Don't capture bad guys, assassinate by drone
---
U.N. considering international tribunals for pirates


Arizona immigration law encourages police abuse: Mexican president
Cap and trade 'flat out dead': Weekend whirlwind in Senate puts kibosh on climate tax bills
Mass H1N1 immunisation 'inappropriate' and more dangerous than helpful
Financial overhaul bill debate blocked by GOP
Obama Tells Muslim world: A 'new beginning' has started
Make the president pay: We can make President Obama pay a price for his hostility to Israel
US intervenes in Iraq election battle as feared militia waits in wings
Lawmakers Call for Troops on the Streets of Chicago
Government health care a 4-letter word: W-a-i-t
---
Arizona law should force action on immigration
Democrats lead calls to boycott Arizona over immigration bill
City of San Francisco calling for a boycott of Arizona
---
The Fix: Can 2010 be a 2008 repeat?
Obama Jumps Into 2010 Race With Appeal to Latinos, African-Americans, Women and Youth: Left white, middle-aged male voters in his rear-view mirror
---
Bush Memoir: 43's 'most critical and historic decisions'
---
Constitution OK with 16,000 new IRS agents? Questions about Washington's agenda prompt look at founding document
---
Evangelists claim Noah's Ark found
---
Fascist Global Economy Forming
Economic recovery is in full swing
Big Banks Are Back as JPMorgan, Citigroup Turn Corner
US prepares to push for global capital regulations
Democrats, undaunted, keep focus on Wall Street
Obama to Focus on Jobs, Rural Economy in Two-Day Midwest Trip
Goldman Turns to New Lobbying Playbook for Washington's Political Firestorm
Bankers Said 'Anything' to Get High Rating: S&P Ex-Analyst
Obama panel weighs politically toxic defict fixes: Higher taxes, fewer government benefits
Home Prices, Consumer Confidence in U.S. Probably Increased

---
Palestinian PM rewrites rules of conflict with Israel, introduces new style of politics - strategy to bypass negotiations, declare a de facto state and seek international recognition for it
Lebanon is ready for war with Israel
Israel seeking pretext for war on Hezbollah: Arab viewpoint
Syrian-Turkish Joint Army Drill Intensifies Threat to Israel
Israel freezes new construction
Hamas video mocks Israel's efforts to secure soldier release
Iranian scientist requests asylum in Israel
Hamas leader denounces Shalit 3D video: "We don't kill captives"
Obama's National Security Adviser Apologizes for Joke About Jewish Merchant
Make the president pay: We can make President Obama pay a price for his hostility to Israel
---
Oil spill oozing way toward gulf coast: Crews rush to stop leak from wrecked rig
---
U.S. troops in a remote Afghan outpost: 'Is this 1910 or 2010?'
Inside Bangkok's Red Shirt 'fortress': Anti-government Red Shirts now occupy a huge swath of this city's luxury shopping and hotel district
---
Amazing Video Shows Shockwaves Explode From Volcano
---
Tensions rise as Ukrainian parliament ratifies controversial Russian naval base deal
---
Happy Meal toys could be banned in Santa Clara County: County supervisor has created a stir with his proposal to bar the inclusion of toys in restaurant meals that contain high amounts of sugar, salt or certain fats

US threatens Iran with all options
President Mugabe Offers Uranium To Iran
World Finance Leaders Cheered by Signs of Global Recovery
East Jerusalem building frozen for all intents and purposes
Why legal guns still cause arrests
Pope's U.K. visit not in jeopardy after memo gaffe: Vatican tries to calm waters
Center-right Fidesz party sweeps to victory in Hungary
Obama: Financial Overhaul to End Bailouts
Renowned Physicist Stephen Hawking: Aliens are out there, likely to be Bad News
---
The slippery slope to strikes on Iran: Editorial
Mugabe Offers Uranium To Iran: Deal heightens fears over Tehran's nuclear program
U.S. Tries to Buy Time for Its Iran Strategy
Israeli Official: Iranian Nuclear Expert Requests Asylum in Israel
Iran's central bank in sanctions spotlight
Iran Tells IAEA: Swap deal can build nuclear trust
Brazilian FM in Iran for talks: On a range of issues
Iran reportedly tests five new missiles
Iran wraps up major naval drill
The Middle East: Onwards, Iran marches
Iran devises retaliation 'scenarios'
---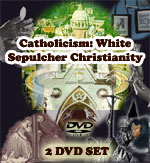 Catholicism: White Sepulcher Christianity
Belgian bishop quits, admits to sex abuse: Victim 'Scarred'; First bishop to resign over his own crimes
More bishops resign as sex scandal deepens
Hitchens, Dawkins try for Pope's arrest during U.K. visit
Church doing 'all in its power' to bring pedophile priests to justice: Pope insists
---
6.5-magnitude quake strikes off Taiwan
---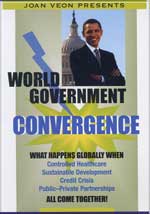 DVD
World Is On Fire In The "Non-Integrating Gap"!
Suicide bomber attacks British envoy in Yemen
Somalia rebels battle pirates, government troops
Pakistan: US missiles kill 4 insurgents in NW
Thai PM Dismisses Offer by Anti-Government Protesters
Protesters block police in deepening Thai crisis
---
Mitchell Ends Mideast Peace Mission, No Breakthrough
Israel-Palestine conflict: Imposing solutions
US Congressman: Senator 'Schumer is right, White House is wrong on Israel'
Netanyahu moves to keep Likud's Far Right at bay
Israel may legalize WB settlement: A breach of its promise to refrain from creating any new West Bank settlement
Mayor Koch and the Tea Party stand up for Israel
Hamas hopes film pressures Israel
Arabs throw rocks in response to Hamas terrorist's death
Escalating War of Words Between Israel and Syria
---
Fascist Global Economy Forming
EU hopes to deepen coordination after Greek deal
Greek Debt Crisis Takes Center Stage at World Economy Meetings
Pressure mounts for swift Greek bailout
World Bank Increases Voting Rights for China
Wooing GOP, Geithner Gets an Earful: Senators Bring Up Lobstermen and NASA in Talks on Financial Bill
Derivatives Deal May Force Trading-Desk Spinoff
Why More U.S. Expatriates Are Turning In Their Passports: Trying to avoid higher taxes

---
Buzz kill! Is this 'bee Armageddon'? Nature's most valuable workers mysteriously vanishing out of thin air
---
Oil Spills Into Gulf After Rig Disaster: About 1,000 Barrels a Day Gush From Well on Seafloor as BP Rushes to Contain Damage
---
South Korea Says Torpedo Likely Cause of Warship Sinking
---
Obama Blasts Arizona's Immigration Law
State may signal Arizona immigration law's fate
Hispanics urge Obama to reform immigration laws
Arizona Immigration Bill Angers Al Sharpton, Mayor Bloomberg
Arizona Gears Up for a Protracted Immigration Fight

---
When your cartoon can get you killed: The prophet Muhammad in a bear costume
---
---
Michigan Lawmakers want university explanation for expulsion of Christian student
---
Is billboard campaign working? 'Where's the birth certificate?' slogan bringing issue home, says organizer
What if ... ?Joseph Farah considers future for Obama if he can't prove eligibility
58 dead as bombs sow mayhem in Iraq
Israel pledged to Obama: No 2010 attack on Iran
Netanyahu agrees to new gestures towards Abbas
What are the protests in Thailand about?
Sec/State Clinton warns N. Korea against provocations leading to conflict
Arizona governor signs controversial new immigration law
Obama warns of 'misguided' immigration efforts
Republicans talk tough on pending Wall St regulatory vote
---
Children's Nickelodeon network spoofs, 'Hallelujah' Obama! Portrays president as both worshipped messiah and socialist
---
Deadly Airborne Fungus Expected to Spread in U.S.
---
Study Launched To Find Harmful Effects of Swine Flu Vaccine
---
Obama has undermined relationship with Israel and emboldened its enemies
US envoy George Mitchell back in Israel to renew push for talks
White House (Mildly) Slaps Schumer Over Israel Criticism
Abbas: No Palestinian state in temporary borders
Abbas warns of more belief in one-state solution
Hamas is accused of being moderate
U.S. Transportation Secretary LaHood Announces U.S.-Israel Agreement on Open Skies
---
Bombs kill 69 in Iraq's deadliest day this year
With Anti-Sadrist Bombings, Iraqi Cleric Faces Tough Choice
String of bombs in Iraq follows leadership losses for insurgency
---
Army to 'inquire' into charges against Ltc. Lakin
Birther Army Doctor Court Martial May Yield No New Document: He has chosen the wrong venue to make his case
---
Feds close bank owned by family of Ill. treasurer, candidate for Obama's old US Senate seat
---
A strong 6.4 earthquake hits Indonesia
---
Another state considers Arizona eligibility plan: Georgia
U.S. Rep. Raul Grijalva, D-Ariz. calls for Obama to end agreements with Arizona police: In the wake of Gov. Jan Brewer signing a controversial immigration measure

Israel has no plans to attack Iran: VP Biden
Undersecretary of Defense for Policy: Iran military strike 'off the table'
Iran Elite Guards test new speed boat in key oil supply route
North Korea hinting at 3rd nuke test
Dem faith in Obama plunges as health-care details emerge
Main Street applauds President Obama's tough talk to Wall Street bigwigs
Roots of Islamic fundamentalism lie in Nazi propaganda aimed toward the Arab world
Obama's Supreme Court Contender: 'Gay rights' champion
Obama backers show signs of disappointment
---
Deadly airborne fungus in Oregon set to spread: The new, rare strain has killed 1 in 4 infected
---
'Israel won't strike Iran without US': Biden
White House envoy aims to renew peace talks amid rocky Israel-US relations
Netanyahu again says no settlement halt as Mitchell arrives
Netanyahu: Iran provoking Israel-Syria conflict
US officials doubt Syrian scud transfer
Two rockets strike Jordan 'near Israel border'
Jordan Confirms Grad Missile Hit Aqaba
Assad in Egypt to discuss threat of Israeli-Syrian war
Qur'an Backs Jewish Claims to Land of Israel: "Misinterpretation of the Qur'an as the real basis for Muslim antagonism towards Jews and Israel"
---
Fascist Global Economy Forming
G-20 officials convene for talks on global economy
Tension Eases on Greek Markets as Aid is Activated
Germany's IFO business confidence survey rises to 101.6 points in April
Bangkok business district crippled after attacks
US Stock futures rise, point to higher opening
Russia Returns to International Bond Market
China's Great Leap into Futures
SEC staffers watched porn as economy suffered
---
Analysis: Obama's stronger role on Wall Street reform
Democrats Set Showdown Vote on Wall Street Financial Reform Bill
Is Obama's Wall Street Tough Talk Lip Service?
Financial District workers can't bear to watch President Obama take Wall Street to task
---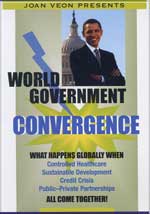 World Is On Fire In The "Non-Integrating Gap"!
Kyrgyzstan's ousted president vows not to return
NATO says 2 US soldiers, 5 insurgents killed in Afghanistan gun battle
Death toll rises to 7 as homemade bombs targeting homes of policemen in western Iraq
Pakistan Army: Insurgent Gunmen kill 7 soldiers
Suspected Taliban terrorists kill 4 'US spies' in Pakistan
On the run, Pakistan militants find new haven
Sahara states move against al-Qaeda: Algeria, Mali, Mauritania and Niger cooperating
Red Shirt protests change Thai political landscape
---
Oil spill fears after US rig sinks in Gulf of Mexico
BP pledges to clean up Gulf of Mexico spill
---
South Korea warned of North Korean submarine attack
---
From rebellious roots, Earth Day now mainstream
---
Many Television Weather Forecasters Doubt Global Warming
---
6.2-magnitude earthquake strikes Samoa
---
Feds invade Amish farm for 5 a.m. inspection
---
Army charges Lt. Col. Lakin: Officer demanding proof of eligibility accused of failing to report for duty
Retired Army general: Lt. Col. Lakin has 'valid point' -- 'He has right to discovery. Producing birth certificate is very important'
---
Former Gov. Rod Blagojevich Asks for Subpoena of Obama
---
U.S. reverses stance on treaty to regulate arms trade

Police weighing Arizona's tough new immigration bill's impact
Moscow says no comeback for ousted Kyrgyz president
Kyrgyzstan's new leaders set October election date
India to arm 40 Russian-built fighters with BrahMos supersonic missiles
Dems, GOP compete for title of bank bailout foe
Four 2010 House races to watch for Tea Party impact
Netanyahu rejects U.S. demands to freeze Jerusalem construction
Obama: No litmus test on abortion: Court nominee must back women's rights
On Earth Day's 40th anniversary, a different world
---
Arizona 'birther bill' approved by state House: Would require the Arizona Secretary of State to verify the citizenship of U.S. presidential candidates
---
US, British and French troops plan to join Red Square parade for the first time: May 9 parade marks the 65th anniversary of the end of World War I
---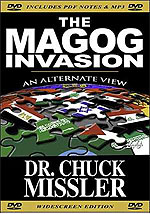 DVD
Iran - Ancient Persia
Iran boosts Qods shock troops in Venezuela: Pentagon predicts U.S. clash with Islamist paramilitary
'Iran has no plan to build missiles capable of reaching U.S.'
US calls Tehran nuclear threat real: Says Iran needs 3-5 years for bomb
US has limited options in stopping Iranian nukes
China and Iran not intimidated
Iran begins war games in Gulf, Strait of Hormuz
Iran Tests Speed Boats In "Major" Gulf War Games
Threat to Iran's gasoline imports "a joke"- Iranian Oil Minister
Ahmadinejad Leaves for Zimbabwe, Uganda to Improve Africa Ties
---
Obama pushing Israel to carve up Jerusalem?
The borders of Israel: Why a 2-state plan will not work
IDF drafts pre-intifada pullback plan: As demanded by U.S.
Palestinian's PM Fayyad: Security gains will help in imposing a Palestinian State
Palestinian Security Forces Reflect Promise of Future State
Poll shows one-state solution gaining popularity
Palestinians losing faith in Obama administration
Israel Rebuffs U.S. on Building
Rockets fired at Israel fall in Jordan
Abbas to fight Israeli orders on West Bank deportations
U.S.-trained forces caught aiding Hamas: Terror group's moves indicate plot to take over strategic West Bank
Syria-Hezbollah 'Scud deal' taking center stage in Arab world
Israel Threatens Syria with War
Israel Has Role to Play in Nuke-Free Middle East
Egypt Circulates Paper Seeking To Isolate Israel on A-Bomb
Palestinian Zionist Organization is Founded
---
Fascist Global Economy Forming
Obama keeps up pressure for financial overhaul: Quickly
Home sales expected to rise in March
Credit Suisse makes $1.93 bln profit in Q1
Greek budget deficit 13.6 percent of GDP in 2009
Greek debt fears continue to shake world markets
Big 3 close perception gap with Asian rivals: Customers take notice of Detroit's quality gains, and Toyota's troubles
Moody's lowers Toyota debt rating
General Motors ready to hire, rev up work
China emerges as world's biggest auto battleground
---
California lawmakers: Boy Scouts teach 'hate'
---
11 missing after explosion at oil drilling rig off La. coast: Exact cause of Tuesday night blast still unclear
---
Flights take off but ash limits Norway, Sweden
---
Irish bishop resigns, admits he didn't report abuse

Depleted Uranium is destroying life
Flights resume across Europe as ash fears diminish
Iceland Volcano: few flights arrive despite airspace reopening
Health-care mandates could be 'null and void': Citizens launch drive to put feds back in their constitutional place
Google, YouTube Received 10,000 Government Requests for User Data
Confirmed! Global warming is 'settled' – as a scam
Supreme Court rejects animal cruelty law, upholds free speech -- Justices get personal over texting privacy
'South Park' creators must 'fear for their lives'
---
Michael Savage Predicts Agents Provocateur False Flag Within The Tea Party Movement
---
Deposed Kyrgyz leader says he is still president
---
X-37B robotic space plane aims for Thursday launch
---
A government bailout for airlines after Iceland volcano?
Icelandic volcano buries trade
European Flights Resume, But Normality Remains Weeks Away
British airspace lockdown sparks food supply concern
Flight disruptions cost airlines $1.7bn
---
Approaching apocalypse: Will Obama documents surface? Attorney hints proof of eligibility will come up in officer's defense
Arizona House: Check Obama's Citizenship
---
---
U.S. Troops Apologize For Wikileaks Massacre Video: Two veterans of company shown in "Collateral Murder" footage say "video only begins to depict the suffering we have created"

---
Thai PM May be Forced Resign, Dissolve Parliament as Street Protests Continue
---
GOP seeks SEC records on Goldman Sachs: Seeking evidence of fraud, influence tampering
New global 'FAT' tax to rein in banks: PM Gordon Brown claims credit for International Monetary Fund plan to impose tough levy on biggest banks' profits and pay
---
Mood Is Dark as Israel Marks 62nd Year as a Nation
Israel has ample reason to worry in its 63rd year
Israel at 62: A need for compromise now - Arab Editorial
Reports of Scud missiles in Lebanon heighten war tensions
Assad due in Egypt to discuss fear of Israel-Syria war
Lebanese PM Hariri derides Scud missiles claim
Israel Weighs Merits of Solo Attack on Iran
Israel seals off West Bank for national birthday commemoration
First Israel, now Princeton University bans iPad
---
New Speed Cameras Track Motorists: From Outer Space!
Lower Merion School District Used Web Cams: To Snap 56,000 photos of students inside their homes and copies of the programs or files running on their screens
---
Iraq ministry human rights team enters 'secret jail'
Iraqi intelligence team has hunted down and killed two senior al-Qaeda leaders
US has limited options in stopping Iranian nukes
Gun-rights advocates gather in Va. and D.C. to celebrate 'historic moment'
Democrats' financial overhaul bill stricter that expected?
China to hold national day of mourning for quake dead: Toll now over 2,000
Strong Global Earnings Lift European Stocks
---
Organ donors could be paid: New Cannibalism
Archived Article: New Cannibals Have Taken Control of Our Medical Industry
---
Man kills woman, self outside TN hospital

---
Felon accused of running animal-sex farm: Absolute moral collapse
---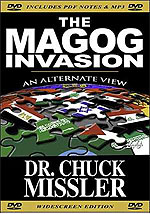 DVD
Iran - Ancient Persia
Iranian missiles may reach US by 2015: But Iran will be no match for USA
Turkey offers to act as Iran intermediary: In the issue of uranium exchange as a third country
Iran: Nuclear fuel swap a chance to boost trust
US warms up to nuclear fuel swap deal
Disarmament summit showed promise
Iran 'strives' for nuke-free world
Weapons of mass destruction are haram (forbidden): Supreme Leader
Iran's Interior Minister: Obama nuclear attack threat is childish
Iran nuclear development peaceable, Israel should join Nuclear Proliferation Treaty
Singapore Distances Itself From Tehran Nuclear Conclusion
---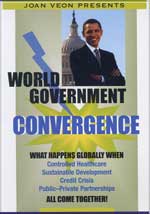 World Is On Fire In The "Non-Integrating Gap"!
Iraq: Anti al-Qaeda chief's kids brutally beheaded
Afghanistan: Praying Afghan deputy mayor killed
Afghanistan: US forces kill 4, injure dozen Afghans
Kyrgyzstan: More violence grips the nation
Lebanon: Lebanese PM says Scuds accusations like the false propaganda over Iraq's WMD


---
Modern Israel at 62: Tiny Country and Huge Success
Egypt summit to pressure nuclear Israel
US, Israel share 'unbreakable bond': President Barack Obama
Cracks in the bedrock of U.S.-Israel relations?
Obama, don't forget Jerusalem: Editorial
Hamas leader vows to capture more Israeli soldiers
Executions by Hamas condemned as murder
Poison Pens Point to Anti-Israel Hate
War worries amid Hezbollah-Israel 'scud' crisis
---
McCain: 3,000 Troops Needed on Border of Arizona and Mexico
---
An Economy of Liars: When government and business collude, it's called crony capitalism (Fascism)
Pew Study Finds 'Perfect Storm' of Government Discontent: Poll: 4 out of 5 Americans don't trust Washington
Poles bury Kaczynski, eye better ties with Russia
U.S. considers options to curb Iran's nuclear program
Bill Clinton Warns About Anti-Washington Talk, Cites 1995 Attack At Oklahoma City
Palin taken aback by Obama 'superpower' remark
Pope Benedict XVI reduced to tears after child SEX abuse meeting in Malta
Justice Clarence Thomas Laments: We're 'evading' eligibility
Geithner says economy growing faster than expected: Nation should see job growth
Chinese president pledges swift help for earthquake zone as toll reaches 1,700
---
Volcanic ash relentless as tremors rock Iceland
Volcano flight chaos leaves many passengers broke
Iceland volcano: Naval ships sent to rescue stranded Britons
---
Giving president more regulatory power? Potential Supreme Court pick pushes for expanding White House role
---
Look how much money illegals milking you for: Amount expected to rocket if Democrats grant amnesty
---
Fascist Global Economy Forming
Fraud charge deals big blow to Goldman's image: SEC fraud case damages Goldman's reputation, could undercut dominance
GM goes to church in search of new customers
Toyota set to agree on record fine: $16.4 million
Oil plunges below $82 on volcano, Goldman jitters
---
Poles bury Kaczynski, eye better ties with Russia
Unpopular leader in life praised by Poles in death
---
Census Bureau prepares for the worst: From evasions to boycotts to computer crashes, there's a plan
Republicans worry resistance will bring undercount
---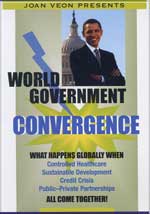 World Is On Fire In The "Non-Integrating Gap"!
Iran: US strike could delay Iran nuclear program: But it is still a 'last option'
Iran: Iran, at nuclear conference, hits out at "bullies"
Iran: Robert Gates says White House lacks plan to deal with Iran nuclear threat
Iran: Iranian military holds parade on Army Day
Iran: Tehran international nuclear conference - Redouble efforts for nuclear disarmament
Afghanistan: Tension rises in Kandahar ahead of NATO summer offensive
Afghanistan: 7 killed, 30 injured in earthquake
Thailand: Thai Soldiers, Protesters Face-Off in Commercial District
---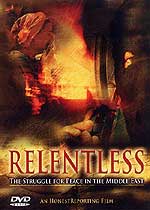 DVD
Israel threatens Syria with war
Netanyahu: Israel Must Rely Only on Itself
Netanyahu: Israel extends one hand in peace, the other wields a sword
Israel's Barak concerned by rift with U.S.

Israel remembers its fallen on eve of 62nd anniversary
Sec/State Clinton congratulates Israel on Independence day
'Hizbullah is a division of the Syrian army'
Hamas, Fatah join ranks to call for Israel to free prisoners
---
New bill calls for the legalization of marijuana in California
Iran's Ahmadinejad Complains: Israel has nukes while Iran banned from peaceful nuclear energy
Israel fears US wants to impose peace
Intel Report: Hezbollah ready for new war against Israel
Democrats Say Goldman Sachs Fraud Suit Bolsters Case for overhauling financial-industry regulations
Obama's Hospital directive gives gays a victory without the fight
GOP senators united in opposition to financial reform bill
US Senate climate bill to be unveiled April 26
Obama's Mockery of Tea Party Stirs Tax Debate
---
Volcanic ash cloud grounds 16,000 flights in Europe Saturday
Thousands stranded in Asia due to Iceland volcano
Experts: No end to volcano ash in sight
Economy groans, goods grounded under blanket of ash
Ash fall in Iceland could contaminate drinking water
---
Arizona to allow concealed weapons without permit
---
North Korea denies it sank South's navy ship
---
Fascist Global Economy Forming
Eurozone governments to tighten economy oversight
Fed's Warsh Says Economy Rebounding
Goldman Sachs charged with fraud by SEC
Merrill Lynch Committed Same Fraud as SEC Claims Goldman Did
U.S. Corporate Credit Risk Index Declines to Lowest in Two Weeks: Boosting optimism that the economy is strengthening
How Bank of America's Big First Quarter Explains the Economy
Tax burden mounting for high earners
---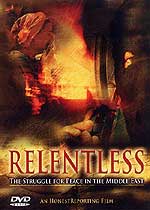 DVD
Jerusalem: Heart and soul of Israel
Wiesel: Jerusalem is above politics
Jerusalem: Heart of Soul of Freemasonry
Time to say goodbye to Arabs of East Jerusalem
Obama aide at Independence Day event: 2-state solution in Israel's interest
Press both Iran, Israel on nukes: Egypt
Hezbollah: our weapons not Israel's business
Sec/State Clinton Pushes Israel, not PA, to Take Risks for Peace
Polls Suggest Israel Support In American Politics Is Becoming Dangerously Politicized
Obama and Israel: Showdown at the UN?
PA Arab Terrorist Cell Shot at Jewish Motorist
Israel iPad Ban Puzzles Many: Government Cites Wireless Interference, but Apple Tablet Uses Standard Chips
---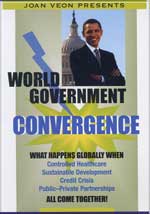 World Is On Fire In The "Non-Integrating Gap"!
Iran opens its own international conference on nuclear disarmament, non-proliferation
Pakistan: UN says Bhutto murder could have been prevented
Afghanistan: President Karzai appoints election body's chief
Afghanistan: Obama: Karzai is capable of leading Afghanistan
Thai, Cambodian troops clash along bordern
Iran: Ahmadinejad wants US out of IAEA
Iran: Ahmadinejad: Obama needs Iran
Iran: 6 powers step up talks on Iran sanctions
---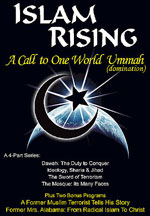 DVD
World Is On Fire In The "Non-Integrating Gap"! - Iraq
Maj. Gen. Cucolo: Improvements in Iraq continue as troop deadline nears
Odierno to Leave as Top Commander in Iraq After Drawdown
PM Maliki has offer for man who outpolled him in Iraq
Allawi is ineligible to be Iraq's prime minister
Attacks In Iraq Surge Amid Post-Election Wrangling
Iraq's Ayad Allawi warns of sectarian war, says U.S. must aid reconciliation
Iraq's Allawi courts Iranian support
Former Blackwater President Indicted on Weapons Charges
Iraq vet kills self outside hospital
Bomb Squad Called After Iraqi War Vet Commits Suicide
Dad wants more answers in Ohio soldier's suicide
---
New Poll Numbers Bring Bad News for Obama, Democrats
Rush Limbaugh: 'Thank you, Mr. President!' Grateful to Obama 'for arousing the sleeping, silent majority'
---
Mayor joins chorus questioning if Obama is an 'American'
High ranking army officer from Greeley refuses to obey orders until President produces birth certificate
---
Tea Party News
Bill Clinton sees "slippery slope" danger in angry anti-government rhetoric: Says angry words could lead to another bombing like Oklahoma City!
Bill Clinton Links Talk Radio, Tea Parties to Non-Existent Terrorism
Obama: Tea Partiers should thank me for tax breaks
New 'Jews for Sarah Palin' movement: Grassroots group seeking to roil Jewish political waters
Tea-party movement at a crossroads: Editorial
Nation's capital rocked by tea'd-off taxpayers: Thousands flock to Washington, put 'gangster government' on notice
Tea party protesters rally in Fairbanks, Alaska
---
Obama orders hospital visitation rights for gays, lesbians
Kaczynski tragedy brings Russia, Poland closer
Russian President Medvedev hopes 'negative scenario' in Kyrgyzstan averted
UN ready to work with new Kyrgyz leadership
President Ahmadinejad: Iran is Obama's only way to stay in power
Sarkozy: Europe is at Israel's side because it took oath after WWII to give a State to the Jewish people
Tea Partiers: We're Not Racist or Against All Taxes
Sarah Palin contract demands 'Lear 60 jet' and deluxe hotels
Obama's Liberal court pick ready for Senate GOP grilling
---
The Obamas Made $5.5 Million in 2009
---
George W. Bush will always have support from the Tea Party
Patriots 'recapture spirit of America': 'Tea-party movement is a movement of God. It's an answer to our prayers'
Tea Party Protesters Rally Against "Gangster Government"
To Their Own Surprise, Tea Partiers Don't Actually Mind Taxes All That Much
Tea party holds rallies nationwide
Top GOP brass steers clear of tea parties
Fox pulls Hannity from tea-party rally
Tea partiers 'screaming white men,' 'racist forces': Union protesters smear movement as 'violent Sarah-Palin-inspired haters'
Marine Sgt. Gary Stein is back on Facebook with an Armed Forces Tea Party page: Criticized President Obama, defended by ACLU
Is the steam going out of the Tea Party?
---
Volcanic eruption in Iceland might delay Kaczynski's funeral
Russian President Medvedev to attend Kaczynski's funeral on Sunday
---
'Alarming' meteor lights Midwest sky
---
Fascist Global Economy Forming
Senate Dems pave way for financial reform vote
Senate Republican expects deal on financial reform
Congress restores unemployment benefits that were cut off
Sony Ericsson reports surprise profit
Greek Two-Year Notes Rise for Second Day on Bailout Optimism
French Government Taxes Bonuses 50%: Will US Follow?
Venture-cap investments rise in 1Q, as optimism up
---
Thai PM delays speech after botched arrests
---
Health insurers shifting costs before law is implemented: Attempting to circumvent new industry reforms
Congress worked out health care. Is climate change next?
Low-cost coverage in Obama health plan not for all
---
Volcanic ash halts much of Northern Europe air travel
---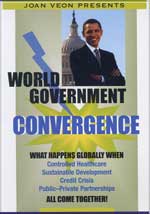 World Is On Fire In The "Non-Integrating Gap"!
Pakistan: Musharraf aide calls UN's Bhutto report 'lies'
Pakistan: Pakistan under pressure to probe Bhutto death
Pakistan: Hospital blast kills 10
Iraq: Saudi Arabia has few pressure levers for next Iraqi Government
Iraq: Allawi's party courts Iranian support
Iraq: Awash in phony U.S. money; officials suspect Iran
Iraq: PM says next government has to include Sunnis
Iraq: Kurds to join Shi'a alliance: Talabani
Iraq: 1st Lt. Robert Wilson Collins, 24: Soldier from Tyrone killed
Iraq: WikiLeaks video on Iraq killings sparks furor
Iraq: Schlumberger Gambles on Iraq Work - world's largest oilfield service company
Afghanistan: Huge explosion rocks Kandahar in S. Afghanistan, killing at least 11
Afghanistan: No foreigners believed dead in Afghan blast: U.S. embassy
Afghanistan: 5 Afghan UN workers missing in north
Afghanistan: Leaving one Afghan valley: What gained, at what cost?
Afghanistan: NATO strikes killing more Afghan civilians
---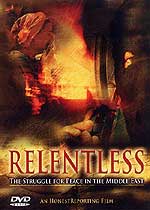 DVD
Sec/State Clinton: Israel must do more for peace
Obama's theological Israel mission
IDF kills gunman near border fence as he tried to place explosive device
Hamas executes two for 'spying'on behalf of Israel
Palestinian PM blasts Israel ID law
Former PM Olmert the 'prime suspect' in Holyland bribery case
Robert Fisk: Hizbollah's silence over Scuds speaks volumes to Israel
Background To Crisis With Syria
Israel to mark 3rd Earth Hour on April 22
---
NASA lab accused of crackdown on Intelligent Design: Complaint alleges harassment, secret investigation, gag order

---
Six powers step up talks on Iran sanctions
'Iran will have enough material for bomb in 1 year': Would need three to five years to build usable weapon
Archives: Iran has possessed nuclear weapon technology since early, 2002!
---
On to Mars: Obama Declares, 'I Expect to See It