---
Headline News Articles
Abruptly, Significant Progress Occurs In Prophetically Reorganizing All Nations Into 10 Supernations
Prophetic Supernation #9 is forming, with a deadline of December, 2015
South and Southeast Asia (ASEAN) is now coalescing into a single giant nation. When this nation is formed, it will be part of the fulfillment of Daniel 7:7-8
"Gun Control / Seizure Advocates Enter Through Back Door To Achieve Control:
We will pry your gun from your dead, cold fingers" (Lt. Col. Bateman, Homeland Security)".
President Obama Is Unilaterally Disarming America!
From the Middle East to the Far East, American forces are signaling all-out retreat. Will America survive Barack Obama?
Nuclear-Armed Iran Fears Can Be Buried Once and For All!
Shocking Prophetic News: Revelation 18 Prophecy Reveals That America Will NOT Suffer Economic Collapse Until Antichrist Is Here
Subscribe To Headline News For Only $25 per year!
---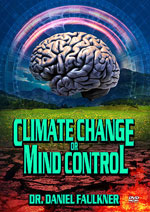 DVD
III. As the coldest weather in many decades sweeps over North America, let us view some of the really dumb statements about Global Warming from former Vice President Al Gore.
First, though, let us examine how cold it has been.
NEWS BRIEF: "Chicago Colder Than South Pole", Bloomberg News, January 7, 2014
"Frigid air clamped down on much of the U.S., giving Chicago a morning temperature lower than the South Pole and breaking records across the country amid disruptions to road, rail and air transport. "
"Chicago, which yesterday reached a new low for the date of minus 16 (minus 27 Celsius), hovered at 3 degrees at 4:51 p.m. local time, according to the National Weather Service. It was 9 degrees in New York, where temperatures earlier broke a record for Jan. 7 set in 1896 ... 'Today is a brutal day, and there is no way around it," said Tom Kines, a meteorologist with AccuWeather Inc. in State College, Pennsylvania. "One of my colleagues pointed out to me that the South Pole this morning is 6 below. That means places like Chicago, Detroit, Cleveland and Pittsburgh, all those places are colder than the South Pole."
Oh, yes, and did you hear that the scientific vessel stuck in the ice in the Antarctica was really a ship dedicated to proving the the world is getting warmer?
NEWS BRIEF: "Irony Alert: Global warmists get stuck in ice", The Washington Post, January 5, 2014
"A ship full of 'global warmists' heads off on an expedition to Antarctica to prove that the ice shelf there is melting so fast that every beachfront house in the world will soon be swept away by a massive tsunami. But instead of finding a sad polar bear stuck on a tiny ice sheet, the adventurers found their ship stuck — in ice."
And, the ice was not a limited amount, either. It was so massive that the global warming fanatics had to call for a professional icebreaking ship to come to its rescue.
"A ship sent to free the stuck ship also got trapped in the ice. And over the weekend, the U.S. announced that it would send a heavy icebreaker to free the ships — so, of course, as usual, you taxpayers will foot the bill."
But, there is even more irony:
"While they've been stuck in the ice, a new report came out saying there is more ice on the Antarctica shelf than ever before."
This nearly unbelievable news story thus confirms Dr. Jerry Faulkner in his DVD pictured above, "Climate Change or Mind Control". You will be shocked to learn of the REAL agenda behind all this "Global Warming / Global Cooling / Climate Change propaganda program.
Now, let us put Al Gore on the hot seat as we remember some of the really dumb things he has said over many years of trumpeting the cause of Climate Change.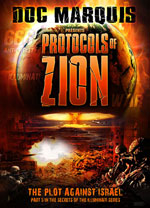 DVD
NEWS BRIEF: "On The Coldest Day In America In 20 Years, Here Are Al Gore's Stupidest Global Warming Quotes", By Michael Snyder, The American Dream, 1/5/14
"In 2008, Al Gore boldly declared to a German audience that "the entire North 'polarized' cap will disappear in 5 years." (Needless to say, that did not happen. In fact, the ice cap in the Arctic actually got larger this year.)"
"The planet has a fever. If your baby has a fever, you go to the doctor. If the doctor says you need to intervene here, you don't say, 'Well, I read a science fiction novel that told me it's not a problem.' If the crib's on fire, you don't speculate that the baby is flame retardant. You take action."
"During a speech at NYU Law School in 2006, Al Gore made the following statement: "Many scientists are now warning that we are moving closer to several "tipping points" that could — within as little as 10 years — make it impossible for us to avoid irretrievable damage to the planet's habitability for human civilization."
"Here is the truth: The Earth is round; Saddam Hussein did not attack us on 9/11; Elvis is dead; Obama was born in the United States; and the climate crisis is real."
I wonder if Al Gore would recognize climate truth if it was wrapped around his neck!
"The interior of the earth is extremely hot – several million degrees." (It actually peaks out at about 11,000 degrees.) May Gore was confusing the Earth with the Sun!
"It would be an enormous relief if the recent attacks on the science of global warming actually indicated that we do not face an unimaginable calamity requiring large-scale, preventive measures to protect human civilization as we know it."
"The survival of the United States of America as we know it is at risk. And even more — if more should be required — the future of human civilization is at stake."
Hmm, these statements sound a lot like the Illuminati Plan for large-scale preventive measures: