'Nuff said'!
4. Amazon is introducing a new method of retail purchasing which surely does remind me of the foretold "Mark of the Beast"!
NEWS BRIEF: "Amazon wants you to use your hand to pay for things at retailers", Fast Company News, 1-20-2020
"Pay may be all the rage right now, but Amazon is hoping to make those payment methods look archaic by allowing anyone to pay for goods at brick-and-mortar stores simply by using their hand ... the company is creating checkout terminals that would allow people to scan their hand to pay for purchases at third-party retailers."
How does this system work?
"Customers would use one of the terminals to set up their hand payment system by associating a payment card with their palm print. After that, a customer would never need to take out their payment card or mobile device to pay for goods again wherever a terminal is located. Instead, they could just scan their hand on the terminal and be on their way."
Theft of credit and debit card information through scanners which can pass through clothes and wallets would be forever eliminated. And, no one could lose their card again, because the information required for the purchase would be contained in your hand.
"And he causeth all, both small and great, rich and poor, free and bond, to receive a mark in their right hand, or in their foreheads: And that no man might buy or sell, save he that had the mark, or the name of the beast, or the number of his name." (Revelation 13:16-17, KJV)
For the first time in history, a cashless system to buy and sell using the hand!
Prophetic Time is truly getting close at hand.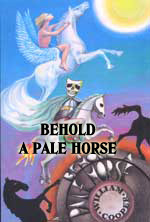 "Can you imagine what will happen if ... Extraterrestrials land on the White House lawn ... and the Messiah presents himself to the world, and all in a very short period of time?" [Cooper "Behold A Pale Horse", p. 177]
5. If you are not paying attention to news of Aliens and UFO's, you should be paying close attention.
NEWS BRIEF: "If You Aren't Paying Attention To The Latest UFO News, You Really, Really Should Be", Townhall News, Jan 20, 2020
"I'm as much a Sci-Fi fan as most anyone ... but until the past few months, I'd never seriously considered even the remotest possibility that humans may not be alone, at least on this planet and in this solar system. "
"What in the world (or out of it) is going on with these UFO sightings? Yep, you read that right, UFOs ... what's been going on as of late is something entirely different, and if you've not been paying attention yet, I strongly suggest you start."
What, exactly, has been going on that would bring this journalist to the point of believing in Aliens and UFO's?
* "Navy pilot Chad Underwood ... had remained mostly quiet about his own November 2004 UFO encounter until last year ... 'It is just what we call a UFO. I couldn't identify it. It was flying. And it was an object. It's as simple as that'."
* "The "UFO" Underwood and his commanding officer, David Fravor (if you have a couple of hours, his interview with Joe Rogan is absolutely fascinating), witnessed "represents one of three known instances in which Navy pilots caught an unknown aerial object ... in 2015."
"... they encountered while flying the Navy's Super Hornet fighters on combat exercises. "Its changes in altitude, airspeed, and aspect were just unlike things that I've ever encountered before flying against other air targets."
* "The unclassified DOD report surrounding the event stated that the object seemed to go from 60,000 feet to 50 feet over the water 'within seconds', had no heat or wings, and 'possibly demonstrated the ability to 'cloak' or become invisible to the human eye' ... and could even have the capability to "operate undersea completely undetectable by our most advanced sensors."
* "... the Navy recently admitted to possessing top-secret information about UFOs that, if released to the public, could cause 'exceptionally grave damage to the National Security of the United States'. And if that doesn't raise enough eyebrows, this reportedly includes at least one unreleased video that has been classified as 'SECRET'."
We have quoted New Age author, Bill Cooper, above, where he ties in the appearance of Aliens and UFO's to the worldwide appearance of the New Age Messiah (study above text in red).
But, I personally can verify Cooper's insight. In early August, 1991, John called to tell me that the New England Director of the House of Theosophy, Bill Lambert, was holding a seminar at the Boston headquarters. The name of this seminar, "POSSIBLE AND PROBABLE EVENTS IN THE FUTURE" really piqued my interest!! John said that Bill Lambert was one of the major players in the New World Order Planning, because the House of Theosophy has always been such a major player since Madame Blavatsky had founded it in 1875.
John said that Lambert still considered him a member, so he could get in, with me as his guest. John asked me to keep my identity of Christian a secret, and just listen and take notes. Lambert's revelations were astounding, not so much for their actual content, but because their plans fulfilled Bible prophecy, and much of what he revealed showed that the Time of the End was truly upon us.
I also admit that, at times, the revelations which Lambert had just made so excited me, because of the Biblical and End Time Revelations, that I found it hard to keep writing at the next sequence of events he was outlining. Remember, Lambert is revealing details of a human plan, created in cooperation with supernatural 'Guiding Spirits' to establish the New World Order. They have no idea that their Plan simply and accurately fulfills Bible prophecy.
Lambert's revelation about the role which Aliens and UFO's would play as the New Age Christ is appearing are also very startling. (Read full details of this entire meeting at NEWS1052)
"UFO's and Aliens are part of the New World Order. They are benevolent beings which will aid mankind in attaining the goal of becoming one humanity. They will appear at the proper time to enable mankind to make that Quantum Leap of Collective Consciousness -- when the Christ appears."
Of course, the New Age Christ is Antichrist and he will be greatly aided by Aliens and UFO's when he appears!
Other Bookstore Alien/UFO Resources
Or, you could visit our Bookstore Section of UFO's and Aliens! (22 Items)
6. The Liberal Democrat state of California continues its march toward an Absolute Dictatorship.
Now, they are passing legislation allowing the government to seize private property without compensation!
NEWS BRIEF: "California tells ranch owners, 'Your land is our land': State simply planning to take property", World Net Daily, Jan 18, 2020
"The owners of the exotic 14,400-acre Chorister Ranch on the coast of California are suing the state for a host of alleged constitutional violations after lawmakers adopted a statute that gives the state free access to the land. Further, the lawmakers are claiming the right to punish anyone who "obstructs" or "impedes" that access."
First, they take away your guns and then they begin to seize whatever else you own that they desire!
"The provisions also "run afoul of constitutional protections of due process and free speech and constitutional prohibitions of illegal search and seizure and the taking of private property without compensation ... state lawmakers approved allowing state agencies "to enter Chorister Ranch and to search and use all common areas, including those with employee housing, barns, and other structures, for the purpose of gathering data to be used to create public access across ranch lands."
"And the lawmakers demanded that "any 'action' taken by ranch owners or employees to 'impede' or 'delay' or 'obstruct' the state's search of the ranch or other efforts to create a public access plan on ranch land is a Coastal Act violation subject to tens of thousands of dollars in fines."
Leftist Democrats are revealing their true intent here, which is to overthrow the Constitution of the United States and then impose an Absolute Dictatorship. That is the Plan of the Global Elite and California is one of the leading states pursuing that goal.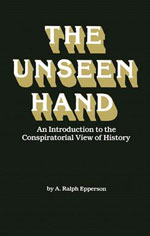 "Single acts of tyranny may be ascribed to the accidental opinion of the day; but a series of oppressions, begun at a distinguished period, and pursued unalterably through every change of ministry, too plainly prove a deliberate, systematical plan of reducing us to slavery." ['The Works of Thomas Jefferson', Vol. 1, p. 130, as quoted by Ralph Epperson, 'The Unseen Hand', p. 131.]
7. Can Taiwan stop an invasion of Mainland China?
NEWS BRIEF: "Could Taiwan Stop an Invasion By China?", The National Interest, January 20, 2020
" 'Over the next four years, it may be more important to acquire less glamorous but nimbler weapons to prevent Beijing from considering an invasion' ... China with its 1.4 billion people, after all, possesses far more ships, planes, vehicles and soldiers than does Taiwan with its population of just 23 million. Beijing spends 25 times more on its armed forces than Taiwan does on its own military."
And, do not forget that, one of the evil fruits which sprung out of President Nixon's rapprochement with Communist China was that America was no longer determined to supply Taiwan with enough of our latest technology, so that China would not believe she could successfully invade and conquer Taiwan.
Therefore, China has opened up a huge technology chasm over the Taiwanese.
Instead of an all-out attack on the island of Taiwan, China might start smaller.
"With few overt military preparations beyond routine training, China could launch an invasion of small Taiwan-held islands in the South China Sea such as Pratas or Itu Aba. A PLA invasion of a medium-sized, better-defended island such as Matsu or Jinmen is within China's capabilities. Such an invasion would demonstrate military capability and political resolve while achieving tangible territorial gain..."
In considering this question, remember that, in 1952, the Illuminati gave Taiwan back to China, even preparing a map of the world which depicted China's control over Taiwan!! (Read full details in NEWS1282)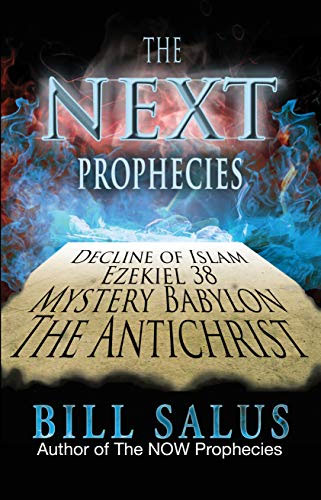 DVD
8. How serious is Turkey about re-establishing the Turkish Ottoman Empire?
She is so serious that she has just now invaded Libya with 2,000 troops and all their heavy equipment.
NEWS BRIEF: "Turkey deploys 2,000 troops to Libya to Reestablish Muslim Caliphate " , Breaking Israel News, Jan 21, 2020
"A new military incursion into Libya is part of a long-awaited dream by Turkish President Erdogan to return the Ottoman Caliphate, a global Islamic rule that subjugated Jews and Christians for six centuries."
"Turkish-backed Syrian mercenaries have begun arriving in Libya. Approximately 2,400 troops are already in Tripoli while another 1,700 are currently undergoing training in Turkey. Activists informed the SOHR that Turkey intends to send a total of 6,000 troops to Libya."
"Turkish intervention is a manifestation of Turkish President Recep Tayyip Erdogan's aspiration to establish himself as the leader of a global Islamic nation. The SOHR reported that a commander of the Turkish-backed Syrian troops en route to Libya announced as their battle cry, "We will present our souls for the Ottoman Caliphate."
What is the planned capitol? Jerusalem, of course!
"Siam told the crowd that three prophecies would soon be fulfilled: a rightly-guided caliphate will be established, that Jerusalem will be liberated and established as its capital and that Islam 'will throw its neighbors to the ground', thereby achieving world domination."
Perhaps Turkish leaders should stop long enough to read Zechariah 12 and Joel 3, as God foretells exactly what He will do to the Gentile troops attacking Jerusalem.
First consider Zechariah 12:
"And in that day will I make Jerusalem a burdensome stone for all people: all that burden themselves with it shall be cut in pieces, though all the people of the earth be gathered together against it ... I will smite every horse with astonishment, and his rider with madness: and I will open mine eyes upon the house of Judah, and will smite every horse of the people with blindness." (Verses 2, 5, KJV)
"In that day shall the Lord defend the inhabitants of Jerusalem ... I will seek to destroy all the nations that come against Jerusalem." (Verses 8-9. KJV)
And, now consider Joel 3:
"Proclaim ye this among the Gentiles; Prepare war, wake up the mighty men, let all the men of war draw near ... Beat your plowshares into swords and your pruninghooks into spears ... thither cause thy mighty ones to come down ... Put ye in the sickle, for the harvest is ripe: come, get you down; for the press is full, the fats overflow; for their wickedness is great. Multitudes, multitudes in the valley of decision: for the day of the Lord is near in the valley of decision." (Verses 9, 14, KJV)
These prophecies, nearly 2,500 years old, are spinning now toward completion.
Daily News is warning us; are you listening?