"Evil men and seducers shall wax worse and worse"
Do husbands and wives even know what a Christian Family should be?
Precious New Pastor Crone Family DVD's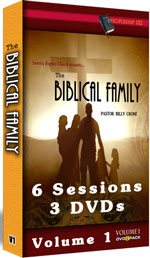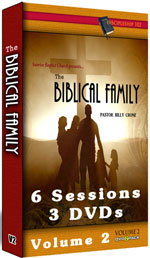 "The Biblical Family" - Volume 1 - Biblical Roles of Man, Husband, and Father
"The Biblical Family" - Volume 2 - Biblical Roles of Woman, Wife, Mother and of Children
We simply need to get back to Biblical values and God's definition of the family unit. We seek to equip you with the foundational truths needed to have a Family Built to Last that can only be found in God's Word, the Bible. Here you will discover such things as seeks to equip you with the foundational truths needed to have a Family Built to Last that can only be found in God's Word.
---
HOT NEWS
I. Across the Western World, police are acting more like cops in a dictatorial nation than ever before.
We are in a "pre-dictatorial" state and we must be careful.
NEWS BRIEF: "Shameless British Cop Caught on Camera Framing Innocent Fracking Protester for DUI", 21st Century Wire, February 3, 2014
Please watch this video first.
"This incident took place at Barton Moss, near Manchester, England, on the site of a peaceful anti-fracking protest. The UK police officer shown in this video has been caught red-handed on a power-trip gone too far, or so it seemed. What eventually transpires is even worse than that."
You will not believe how easily the police officer invents "facts" and charges against an innocent man and then how easily they "detain" him. I had never thought it possible that police in a supposedly free nation could treat an innocent, peaceful man in this heavy-handed manner.
"First the officer in question clearly shoves the cameraman knocking him to the ground ... Not content to merely to harass and intimidate (that's come to be expected by police in the new corporate security state), he then attempts to frame the man filming on a fake DUI charge — only the victim was actually a pedestrian walking on a public footpath."
After lying on camera claiming that the innocent man filming 'already admitted to having a drink', this shameful police officer then hands the victim over to two new police officers who threaten arrest if the victim does not consent to giving a roadside breathalyzer test. The victim then refuses and the two brainless police officers proceed to place the victim under arrest. "
These type of police are becoming the "norm" rather than the exception in both British and American society. Police seem to have gotten the message that their authority trumps our Constitutional rights, and are beginning to trample our rights. I would still say that this type of dictatorial police behavior is still in the minority, but incidents like this are becoming all too prevalent.
Remember, we are living in a "pre-dictatorial" government and we must be increasingly vigilant as to where we go and what we do and how we talk to police officers. Not only can they use what you say against you, they can invent charges on which to arrest you!
Now consider this wanton use of excessive force.
NEWS BRIEF: "RAID FILMED: Ankeny Police 'Traumatize' Family", WHOtv, Des Moines, Iowa, February 3, 2014
"Members of a Des Moines family say they were terrorized in their own home by Ankeny police. Sally Prince is afraid to stay in her own home. 'I've been so traumatized. I don't sleep at night', Prince says."
"On Thursday, Ankeny police executed a search warrant looking for someone they suspected of using stolen credit cards to buy clothes and electronics. The whole search was caught on surveillance video. Ankeny police tell us they knocked first, but the video shows one officer pounding on the side of the house and seconds later, officers use a battering ram to force their way in. Two people in the house were arrested on unrelated charges, and the family says none of the items listed on the warrant were found."
Sally hit the nail right on the head when she lamented that the police used extremely excessive force whey they smashed their way into her house, looking for property purchased on a stolen credit card. She said she would have gladly opened the door had the police really knocked.
Again, this incident shows an increasing pattern of excessive police power on the one hand and a police department completely unwilling to apologize, make restitution, or discipline errant officers. These somber realities strongly indicate that this problem is originating within the police department and at a very high level.

II. At long last, an international panel is calling the Vatican on the carpet over rampant sex abuse among priests.
And, the panel laments the long-standing practice of Catholic leadership covering up these priestly crimes!
Which is the worse crime? The original sex abuse by an individual priest or the cover-up by his Superiors?
NEWS BRIEF: "U.N. Panel Assails Vatican Over Sex Abuse by Priests", The New York Times, FEB. 5, 2014
"GENEVA — A United Nations panel sharply criticized the Vatican on Wednesday for putting the reputation and interests of the Holy See above the interests of children who had been sexually abused by priests, effectively allowing priests to continue abuse and escape prosecution."
"In a series of hard-hitting observations, the Committee on the Rights of the Child said that "the Holy See has not acknowledged the extent of the crimes committed, has not taken the necessary measures to address cases of child sexual abuse and to protect children, and has adopted policies and practices which have led to the continuation of the abuse by and the impunity of the perpetrators."
This United Nations panel strongly demanded that the Vatican remove all accused priests from office immediately!
Cutting Edge posted a series of articles on this sexual rampage on innocent Catholic parishioners about 12 years ago. We bought used books, some of which were published in the late 1700's, that show this sexual abuse was prevalent all the way back in the 1500's!
And, we established that the pattern of Superiors back then was to move the sexually perverted Catholic priest to another church without revealing his crimes to police or to the victim's families. The offending priest was simply transferred to another church, sometimes across the continent, where he would have access to young women and children once again.
Further, we noted that the primary reason for this cover-up was to protect the reputation of the Roman Catholic Church! No priest, Bishop, Cardinal or Pope ever really cared that the life of the victim had been forever ruined.
One former Catholic priest once stated that, in his opinion, the floor of Hell would be strewn with the skulls of priests, Bishops, Cardinals and Popes!
We concur.
We also encourage you to read two Archived Headline News articles which summarize our discoveries about the sex abuses of the Roman Catholic Priesthood. These articles are:
NEWS2422, entitled, "Catholic Priestly Sex Abuse Is Now Oozing Over Every Continent on Earth!"
NEWS1676, entitled, "THE TRUE FACE OF THE ROMAN CATHOLIC INQUISITION -- ROTTEN SPIRITUAL FRUIT FROM THE ABYSS OF HELL
---
World Reorganizing Into The Prophetic 10 Supernations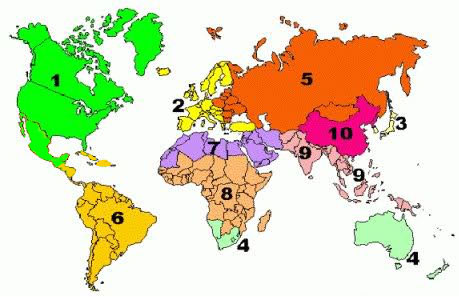 Suddenly, progress toward reorganizing the world's nations into 10 Supernations as prophecy requires has quickened.
Christians who know their Bibles should be very happy about this turn of events, for Daniel 7:7-8 is a pivotal prophecy which will alert us as to the timing of the appearance of Antichrist!
We should be heeding Jesus' advice, to "look up, for our Redemption draweth nigh"!
Read full details in NEWS2363, entitled, "There Is Only ONE Sequential Prophecy Which Shall Provide Us A Clear Gauge By Which We Can Know The Approximate Time That Antichrist Will Arise!"
Now, let us examine current news stories which demonstrate that these supernations are coming together rapidly.
Supernation #5 - Russia and Eastern Europe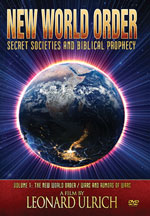 III. Is Russia planning to invade and annex Ukraine?
Russia probably never anticipated the strength of the Ukrainian protest against Russia forming Supernation #5 with the Ukraine an integral part.
NEWS BRIEF: "Kremlin Analysts Push For Ukraine Annexation", The Daily Beast News, 2.04.2014
"Russian experts have started using loaded WWII-era language to talk about a solution to the 'Ukrainian Question' and to advocate controlling parts of the country in a version of USSR 2.0. As Ukraine's protests have spiraled into violence over the past month, forcing the prime minister to resign and destabilizing the iron grip of President Viktor Yanukovych, one looming question has hung over the events of the EuroMaidan: What will Putin do?"
A dramatic change in official language often precedes a radical change in policy. Therefore, Ukrainians might do well to attempt a diplomatic overture to Russian President Putin before he sends tanks and troops cascading over the Russian/Ukrainian border.
Putin is likely going to wait until the Sochi Olympic Games are finished before he invades -- if he invades at all. But, he is capable of such powerful action and is determined that the Ukraine slip under his control than under Europe.
Supernation #5 in the Club of Rome plan is taking shape and Russia is leading the charge.
Supernation #9 - ASEAN (South and Southeast Asia )
IV. Southeast Asian nations are working hard to fully integrate into the ASEAN superstate by the target date of December 31, 2015.
NEWS BRIEF: "Meat processors prepare for 2015 ASEAN integration". The Manila Standard News, Feb 02, 2014
"The country's largest group of meat processing companies has called on the government and the livestock and poultry sectors to heighten the preparations for the Association of Southeast Asian Nations economic integration by 2015 ... He said Philippine meat processors are ready for the ASEAN integration because of their current systems, technologies and good manufacturing processes that are at par with international standards."
"... government intervention to provide the proper mechanism and regulatory policies will help the livestock and meat processing industries."
NEWS BRIEF: "ASEAN Air Liberalisation: Is It Really Ready for Take-Off?", Travel Daily News, Asia, February, 2014
"BANGKOK / SYDNEY - If ASEAN nations of Southeast Asia had fully implemented air liberalisation over the last 15 years, the growth in aviation would have been greater and the economic benefits even more widely distributed ... if ASEAN creates a truly single aviation market the benefits will flow far beyond tourism."
What is the bottom line in creating a regional air travel industry?
"It is now time to begin simplifying the processes that are providing burdensome in the successful implementation of the ASEAN single aviation market plan."
You can see that Supernation #9 -- ASEAN -- is rapidly organizing into a supernation, just as the Club of Rome Plan envisioned and just as Bible prophecy foretold 2,500 years ago!
This is GOOD NEWS for the Born Again Christian who is anxiously looking for prophetic signs which might accurately pinpoint the time of the appearance of Antichrist, which is a necessary development for Jesus Christ to arise.
Jesus Himself told us to be alert, and aware, of prophetic signs.
"And when these things begin to come to pass, then look up, and lift up your heads; for your redemption draweth nigh." (Luke 21:28)
Christian, start looking up! Time is getting short.
Supernation #7 -- Northern Africa and the Middle East
Instability reigns during this entire region! Syria continues to be torn apart in warfare, Iraq is being torn limb from limb in civil war, Afghanistan is showing signs of reverting back to Taliban rule after NATO forces leave and the footprint of Iran is all over the region, as her forces are fomenting unrest everywhere within the region.
Shi'ite Iran is getting so strong that Sunni Saudi Arabia is starting to act against her, posing yet another source of potential conflict.
Supernation #8 -- Central and Southern Africa
The European Union has just committed thousands of additional forces to this region.
French troops are now in Mali and in the Central African Republic (CAR).
Uganda troops are now in the tortured nation of South Sudan.
In Nigeria, the former president, General Obasanjo, has revealed that over 1,000 Ugandans are on an official "sniper list". The country is reeling in turmoil.
The fires of war are steadily spreading throughout Africa.
Remember how all of this warfare was planned in a strategy called "The Pentagon's New Map". To force all nations within the "Non-Integrating Gap Region" to modernize and to overthrow entrenched dictators who would oppose the planned Supernations #7 and #8, the Illuminati decided to invade, threaten to invade, or mount an internal uprising, so that regional stability would give way to regional instability.
With these regions in such turmoil, no one nation can resist the demand of the Illuminati to surrender their national sovereignty to the planned Supernation. We take the time and the space every single day in Daily News Updates to show current events in these regions so you can accurately see for yourself how close the world is to the reorganization of all nations into the prophesied 10 Super Nations.
Daniel 7:7-8 is THE most important prophecy in the entire Bible in terms of alerting believers how close the appearance of Antichrist and then the return of Jesus Christ might be. Your heart will be encouraged by the news from these sections in our Daily News Updates!
---
Two "Prophetic Signs of the Times"
THE Mark of the New World Order!
"Beast Tech"
New Book by Tom Horn and Terry Cook
Regularly $17.99, Introductory Price $13.99
Human Chip Tracking Coming In 2017?
Did you know a plan exists for widespread adoption of human microchipping beginning in the year 2017? This plan to microchip humanity smacks of the biblical mark of the Beast Has an end-times spirit indeed been pushing for adoption of this technology this generation?
Students of eschatology (the study of end-times events) find it increasingly difficult to dismiss how this all looks and feels like movement toward fulfilling Revelation 13:1617
the authors of this book-a former police detective and a best selling prophecy writer-have come to believe the possibility that the mark of the Beast will arrive through a version of this technology. http://www.cuttingedge.org/detail.cfm?ID=2587
NOTE: The revelations in this book must be considered a prophetic "signs of the times" message.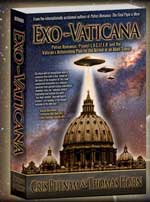 "Exo-Vaticana: Shocking Proofs That The Vatican Is Preparing To Receive An Alien Savior!"
Sometime soon, the Vatican, is going to tell everybody, 'It's okay and these are beings are our space brothers and not only are they are our space brothers, they're closer to God than we are and they have come to show us the way.
Cutting Edge subscribers should not be surprised because in 1997 we revealed that the Illuminati had chosen the Pope to be their False Prophet and that Aliens are a key part of the staging of the New Age Christ (Antichrist). Read full details in NEWS1052.
NOTE: The revelations in this book must be considered a prophetic "signs of the times" message. The time of Antichrist's appearance are getting so close that the world's largest church considered by most to be Christian is openly preparing to greet an alien space brother as a global leader (Biblical Antichrist).
---
Headline News Articles
Is President Obama Going To Make An Announcement Confirming The Existence of Extra-Terrestrials? He has just appointed a "UFO adviser"!
Was Ronald Reagan A Secret Member of the Luciferian Secret Society, The Rosicrucians?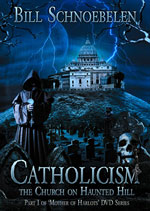 SPECIAL ANNOUNCEMENT
Pope Francis I Preparing To Be The False Prophet Revelation 13:11-18
Your hair will stand on end when you read of the doctrinal heresies and doctrinal reversals initiated by Pope Francis !
"At the proper moment in history, the Pope will visit the combined Jewish/Christian/Moslem sector of Jerusalem to announce that all religions should be combined into one." (Illuminati Plan)
This is the Plan and Pope Francis I is the Man.
BREAKING NEWS JUST IN! Pope Francis has just announced he will visit Jerusalem in May! See details in this article, above.
Abruptly, Significant Progress Occurs In Prophetically Reorganizing All Nations Into 10 Supernations
Prophetic Supernation #9 is forming, with a deadline of December, 2015
South and Southeast Asia (ASEAN) is now coalescing into a single giant nation. When this nation is formed, it will be part of the fulfillment of Daniel 7:7-8
"Gun Control / Seizure Advocates Enter Through Back Door To Achieve Control:
We will pry your gun from your dead, cold fingers" (Lt. Col. Bateman, Homeland Security)".
President Obama Is Unilaterally Disarming America!
From the Middle East to the Far East, American forces are signaling all-out retreat. Will America survive Barack Obama?
Nuclear-Armed Iran Fears Can Be Buried Once and For All!
Shocking Prophetic News: Revelation 18 Prophecy Reveals That America Will NOT Suffer Economic Collapse Until Antichrist Is Here
Subscribe To Headline News For Only $25 per year!
---
GREAT VALUES
---
Your faithful support enables us to keep Cutting Edge free for everyone else. Our readers have always loved the indepth correct news analysis found in our "Headline News Analysis".
If you want only to make a donation rather than subscribe to Headline News, simply click on the 'Donation Button' shown to the left and complete the simple form.

---