God's Perfect Family Plan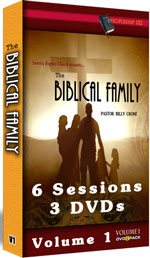 "The Biblical Family" - Volume 1 - Biblical Roles of Man, Husband, and Father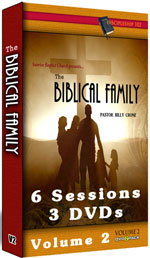 "The Biblical Family" - Volume 2 - Biblical Roles of Woman, Wife, Mother and of Children
---
NEW BOOKS
Great Devotional Book
"Questions God Asks: Understanding Omnipotent God Who Asks Questions of Us"
Blood Moon DVD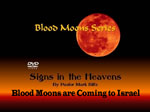 "Linking The Eclipses To The Coming Of Messiah"
---
Pastor Billy Crone
New DVD's
Aliens Will Introduce Antichrist!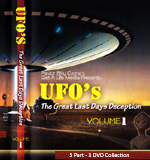 "UFO's - The Great Last Days' Deception"
Volume 1 of 2
Biblically Proves Aliens Are Demons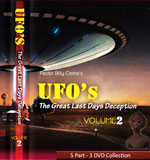 "UFO's - The Great Last Days' Deception"
Volume 2 of 2
New Age lie about the Rapture is Revealed!
==========
More UFO DVD's
"Watchers 7, Physical Evidence - Alien Implants" DVD
New DVD by L.A. Marzulli - Only $19.99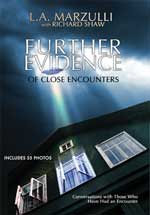 "Watchers 7 Further Evidence Book"
---
"Beast Tech Book: THE Mark of the New World Order!"
by Tom Horn and Terry Cook
---
New DVD's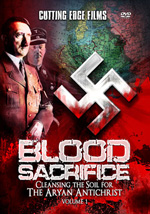 "Blood Sacrifice: Cleansing The Soil For The Aryan Antichrist"
---
More UFO DVD's
Rob Skiba
Deeper Insights Into Aliens / UFO's For the Knowledgeable Researcher
"2045 and the Quest for Immortality"
"Archon Invasion: The Return of the Nephilim", Part 1 DVD by Ron Skiba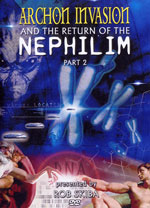 "Archon Invasion: Now And In The Future", Part 2 DVD by Ron Skiba
"Babylon Rising '322' - Tetrads and the Time of Jacob's
---
SHOPPING
GOD WON THE DEBATE!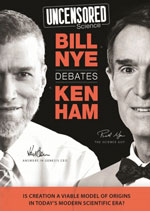 "Uncensored Science" DVD
Bill Nye Debates Ken Ham
Watch Biblical Creation scientist destroy the arguments of Evolution advocate in a televised debate!
Ham, a former science instructor who moved to the USA from Australia over 25-years ago, is joined by the popular children's program personality Bill Nye 'the science guy' for this first and only-scheduled debate.
Each man delivers what he believes is the best information available, then has an opportunity for rebuttal, and then answers questions submitted by the audience. Presented in a packed 900 seat auditorium, this event sold out in the first 2-minutes of online ticketing, and includes an audience of Christians and non-Christians, creationists and atheists.
The topic: 'Is creation a viable model of origins in today's modern scientific era?'
This DVD documents the actual, uncut statements, arguments, and audience reactions to these two leading spokesmen. You will understand the faith and facts behind the worldviews of each proponent - and those whom they represent - better than ever before!
This historic event took place at the Creation Museum near Cincinnati February 4, 2014. Approximately 2.5 hours on three DVDs.
Only $19.99!
---
HOT NEWS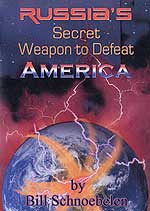 DVD
I. Russia rushes troops and naval vessels into Crimea, as soon as the Ukrainian government fell.
Crimea is a "Crown Jewel" for Russia! Putin says he will go to war over Crimea. (See Map)
NEWS BRIEF: Forget Kiev. The Real Fight Will Be for Crimea", By Andrei Malgin, The Moscow Times, 24 February 2014
"Amid the numerous reports of events in Ukraine in recent days, observers have largely overlooked the situation in Crimea. But I am convinced that the Black Sea peninsula could become the center of major events in the near future. "
Russian political instigators quickly moved within Crimea to stir up support for Russian protection. Putin was probably determined not to allow pro-west agitators to gain traction first, as they certainly did in the Ukraine.
"Demonstrators in Crimea have been toting signs reading 'Putin is our president' and 'Russia, we have been abandoned, take us back!' Late Sunday in the city of Kerch, someone took down the Ukrainian flag above the city administration building and hoisted the Russian flag in its place. At the same time, armored vehicles from the Russian military base in Sevastopol blocked all entrances to the city — essentially protecting it .... Putin does not even need to send troops to Crimea; they are already there..."
A quick look at the Crimean Map shows why Russia wants to retain control over Crimea. The nation is located with the Black Sea and the Sea of Azov surrounding her on three sides. Since the late 18th Century, the Russian "Black Sea Fleet" operates out of various harbors of the Black Sea and the Sea of Azov.
Now that the Ukraine is trembling on the knife's edge of civil war, Russia seems determined to ensure that Crimea does not get caught in the resulting political tsunami rushing out of the Ukraine.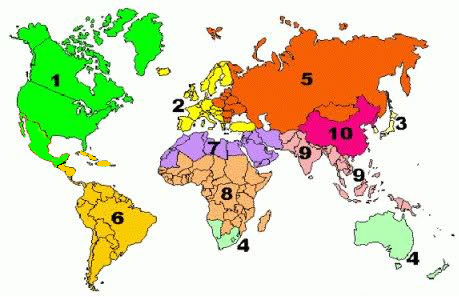 II. Meanwhile, the Ukrainian government of President Yanukovych was overthrown on Saturday, 2/22/2014, and replaced by a more pro-Western government headed by interim president, Olexander Turchynov.
Immediately Turchynov publicly warned that the Ukraine might erupt into civil war. Indeed, as we stated in our Friday News Alert, the Ukraine is divided into pro-Russians in the East and pro-Western people in the West. If a civil war breaks out that no side really wins, the likelihood is that Eastern Ukraine will ally with Russia, while the Western Ukraine will align with Europe.
With determined Russian military deployments in the area, people began to think of the unthinkable.
NEWS BRIEF: "Will Putin Seize Crimea?", The Moscow Times, 24 February 2014
"If Ukraine turns toward the European Union and the West, will President Vladimir Putin move to seize Crimea? While Crimea is situated far from the drama of Kiev, it stands out as the only region in Ukraine where Russians are in the majority, constituting about 60 percent of Crimea's population. There is also a critical naval base at Sevastopol that the Russians lease from Ukraine. Sevastopol serves as the home of Russia's Black Sea Fleet, and it gives the Russian Navy direct access to the Mediterranean Sea."
"Underscoring Russia's interest in Crimea, an unidentified Russian government official told the Financial Times on Feb. 20 that Russia was willing to fight a war over Crimea if Ukraine started to disintegrate. 'If Ukraine breaks apart, it will trigger a war', the official said. 'They will lose Crimea first [because] we will go in and protect [it], just as we did in Georgia'."
Therefore, as Supernation #5 of the Club of Rome Plan is forming, Russian military might have to be deployed to force reluctant states to essentially rejoin the old USSR (Union of Soviet
Socialist Republics).
The Ukrainian crisis is far from over. We may yet see all or part of this nation forced back into the Russian orbit, Supernation #5.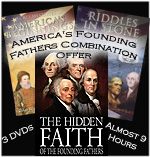 III. Why are so many prominent international bankers suddenly committing suicide?
Are they afraid of something about to occur?
NEWS BRIEF: "8th international banker to die in a month jumps off J.P. Morgan building in China", Intellihub News, February 18, 2014
"HONG KONG -- All month we have been reporting on the suspicious string of apparent suicides that have hit the financial industry. Multiple bankers have been found dead in recent weeks, all of them have been ruled suicides despite the fact that little information has been released in some of the cases ... Now this week, another investment banker has jumped from a different JP Morgan HQ, on a different continent, this time in Hong Kong, China."
"The fact that many of these deaths seem to be tied to JP Morgan is arousing further suspicion that there is more to this story than meets the eye."
We agee wholeheartedly.
Many people have speculated that these bankers are committing suicide because they know that a global economic collapse is imminent. We completely disagree. During economic downturns, the rich get richer at the expense of the poor. During the Great Depression, rich bankers did not suffer grievous loss; rather, they knew beforehand that the stock market was going to be triggered into massive sell-off, so they sold their stocks ahead of time. Then, they bought stocks which had fallen greatly in value and about 10 years later, become exceedingly rich because those stocks had risen to their former value.
Since this is the case, why are all these bankers -- many of them from J.P. Morgan -- turning up dead? There are a number of scandals pending against J.P. Morgan.
NEWS BRIEF: "JPMorgan Chase Faces Federal Probe Over Energy Trading 'Schemes' ", Daily Finance, May 3, 2013
"Federal investigations are nothing new for JPMorgan Chase (JPM), but the latest government inquiry into the behavior of the country's largest bank by assets bears uncomfortable similarities to one of the most notorious chapters in the history of American business. The New York Times reports on the contents of a confidential government memo sent to the bank in March, "warning of a potential crackdown by the regulator of the nation's energy markets":
'Government investigators have found that JPMorgan Chase devised 'manipulative schemes' that transformed 'money-losing power plants into powerful profit centers', and that one of its most senior executives gave 'false and misleading statements' under oath."
Wow! One of its most senior executives lied to Federal investigators while under oath? If one top executive lied under oath, numerous others might have lied as well. Perhaps these deaths are related to this scandal. Either these men are committing suicide or they are being professionally murder in order to prevent them from testifying against fellow executives.
But, there is more scandal.
"There's more alleged wrongdoing at the bank, including improper collection of credit card debt and silence over suspicious trading by Bernie Madoff, the biggest Ponzi schemer in history. The Times also says JPMorgan CEO Jamie Dimon, who is not personally under government scrutiny, met with prosecutors and the FBI this week to discuss the infamous 'London Whale' case, a massive trading loss that prompted accusations of a cover-up and led to a blistering Senate report."
We suspect that these men are being murdered to silence their testimony. This story is worth watching, because business in the financial arena is more cutthroat than ever. Banks know the Illuminati Plan is to reduce the number of banks in each country and internationally. And, they surely do not want to lose their position in their bank.
Perhaps these men have taken counter-measures that were illegal. Now, as the guillotine draws near, they might have decided to "check out".
Naw, I think they were somehow involved with the J.P. Morgan scandals are are being murdered to protect the really powerful executives.
NOTE: This Newsletter continues below the D.A.R.P.A. section.
---
Strengthening Families
"Bible Promise" Books for Moms, Dads, Grads
Where do you turn when you need God's thoughts on the issues and emotions of life? The Bible Promise Book, now in an attractive graduate's edition, featuring the beloved King James Version of the Bible.
Regularly $9.99, Now Only $7.49 Each
"Three-Minute" Devotional Books For Mom, Dad and Grad
Got 3 minutes?
Minute 1: Meditate on a scripture selection;
Minute 2: Read through a devotional created just for you;
Minute 3: Read a prayer designed to help jump-start your conversation with God.
In 3 short minutes, you'll be on your way to complete spiritual renewal!
Regularly $4.99, Only $3.74 Each
---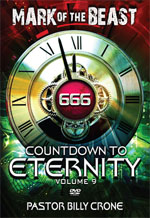 D.A.R.P.A. Is Developing Antichrist's 'Mark of the Beast'!
D.A.R.P.A. IS FUNDING AN IMPLANTABLE CHIP FAR MORE ADVANCED THAN"DIGITAL ANGEL"! M.M.E.A. - MULTIPLE MICRO ELECTRODE ARRAY IS SO ADVANCED IT CAN FULFILL REV 13:16-18! Part 1 of 5
We explain the actual science of MMEA in this article so you can see how all humans on earth can be completely controlled by this implantable chip! Emotions - fear, euphoria, depression -- plus pleasure and pain, can be controlled and even caused, by R.F. (Radio-Frequency signal)! Silent, large funding is occurring that soon will be ready for "The Christ" to use once he arises. RFID is just the "tip of the iceberg".[For full details of D.A.R.P.A., read NEWS1739]
D.A.R.P.A. IS FUNDING AN IMPLANTABLE CHIP FAR MORE ADVANCED THAN"DIGITAL ANGEL"! M.M.E.A. - MULTIPLE MICRO ELECTRODE ARRAY - Part 2 of 5
The funding source always reveals the ultimate goal the Illuminati has in mind for this human implantable chip. America is leading the way to establishing the greatest, most repressive global dictatorship imaginable, one that will fulfill Bible prophecy of the "Mark of the Beast".
M.M.E.A. - MULTIPLE MICRO ELECTRODE ARRAY IS SEEN BY
OCCULTISTS AS "TRANSCENDENCE", A MEANS BY WHICH MANKIND SHALL MAKE THAT "PARADIGM JUMP" IN CONSCIOUSNESS TO BECOME GOD! - Part 3 of 5
"The Brain Machine Interfaces Program will create new technologies for augmenting human performance through the ability to noninvasively access codes in the brain in real time and integrate them into peripheral device or system operations ... This technology is just another church, a place to worship ... The kingdom of God is within us all, so these technologies are expanding the environment ... God is all powerful love. You can do no wrong when the spirit of love, the Holy Spirit is with you. " ["Technical Jesus"]

M.M.E.A. - MULTIPLE MICRO ELECTRODE ARRAY IMPLANTABLE CHIP -- IS IT JUST ANOTHER "SATANIC INSERT" WHICH HAVE BEEN USED BY COVENS FOR OVER 4,000 YEARS? - Part 4 of 5
Satanists make extensive use of special inserts in a person's body who is in witchcraft, or a person they wish to control. The Biblical Mark of the Beast would be a natural "insert" for the most powerful Satanist witch in world history to use to control the entire population of the world. Stand by for startling insights!
M.M.E.A. - MULTIPLE MICRO ELECTRODE ARRAY IMPLANTABLE CHIP: BUYING AND SELLING IS EASIER THAN YOU MIGHT THINK! - Part 5 of 5
Technology to "buy and sell" with the M.M.E.A. chip is both simple and in use right now! Too many people believe the technology to "buy and sell" with an implantable chip is complicated and that the chip must be updatable -- not true, as you shall soon see!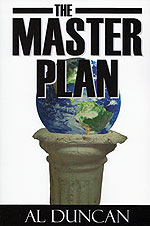 IV. The Obama Administration has just attempted to place government observers in our News Rooms!
Even Liberal Media mightily protested this Stalin-type censorship attempt!
NEWS BRIEF: "FCC Planning to Insert Government Officers to Monitor Newsrooms", P.J. Media, 2/20/2014
"In its most radical move in decades, the Federal Communications Commission is looking to insert its officers into newsrooms around the country ... The Multi-Market Study of Critical Information Needs (CINs) initiative was proposed last May. The FCC explained that it wanted information from television and radio broadcasters 'to ascertain the process by which stories are selected, station priorities (for content production quality, and populations served), perceived station bias, perceived percent of news dedicated to each of the eight CIN's and perceived responsiveness to underserved populations'."
While these goals may sound innocent enough, once the door forbidding government censors from entering into the inner sanctum of Mass Media has been breached, it will not be long before the FCC is censoring news content. Mark my words. This development is exceedingly serious for a nation who values its freedom of speeach.
"The possibility of the FCC even suggesting topics for media news coverage is chilling. The FCC claims that the study is 'voluntary', but the commission licenses the broadcasters that it seeks to monitor. The threat of penalties and even license revocation is real."
Even the FCC Commissioner acknowledge this "slippery slope".
"FCC Commissioner Ajit Pai warns that the study has the potential to become a heavy-handed means of pressuring reporters into making editorial decisions that fall in line with government wishes."
This somber attack on our First Amendment rights comes at a time when the Federal Government is pushing against our freedoms in other areas. For example:
* "The Department of Justice has been caught tracking the movements of reporters and bugging their phone lines."
* "The National Security Agency has been scooping up information on our online and social media activity and our cell phone metadata."
* "The FCC has repeatedly sought to expand its authority over the Internet via 'net neutrality', and over newspapers, which have never been subjected to FCC scrutiny before."
Surprisingly, the overwhelming negative counterattack apparently has forced the FCC to back away from this naked grab for government power within American newsrooms.
NEWS BRIEF: "A retreat from a 'Big Brother-ish effort' to thrust the Federal Government into newsrooms?", National Right To Life News, 2/21/2014
"Media critic Howard Kurtz describes it as a 'Big Brother-ish effort by the Federal Communications Commission'. Writing in the Wall Street Journal last week, Ajit Pai, one of the FEC commissioners, characterized it as an 'initiative to thrust the federal government into newsrooms across the country'."
"Referring to this 'perceived station bias', Kurtz writes indignantly, 'Are you kidding me? Government bureaucrats are going to decide whether a newsroom is being fair? Keep in mind that the commission has the power to renew or reject broadcast television licenses. "
The FCC apparently back down.
"To be clear, media owners and journalists will no longer be asked to participate in the Columbia, S.C. pilot study. The pilot will not be undertaken until a new study design is final ... The Commission has now recognized that no study by the federal government, now or in the future, should involve asking questions to media owners, news directors, or reporters about their practices. This is an important victory for the First Amendment. And it would not have been possible without the American people making their voices heard. I will remain vigilant that any future initiatives not infringe on our constitutional freedoms."
We must keep the Federal Government out of our newsrooms. Once government censors gain access to the heart of daily production of Mass Media, our freedoms are finished. An Absolute Dictatorship is planned and one day will be introduced, but until then, we must strike back hard against any effort to censor our news.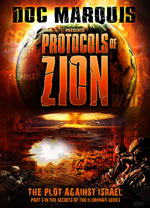 What kind of Absolute Dictatorship is planned?
"These laws will withdraw one by one all the indulgences and liberties which have been permitted ... and our kingdom will be distinguished by a despotism of such magnificent proportions as to be at any moment and in every place in a position to wipe out any ... who oppose us by deed or word." [PROTOCOL 5 -- DESPOTISM AND MODERN PROGRESS]
"It is from us that the all-engulfing terror proceeds. We have in our service persons of all opinions, or of all doctrines, restorating monarchists, demagogues, socialists, communists, and utopian dreamers of every kind. We have harnessed them all to the task: each one of them on his own account is boring away at the last remnants of authority, is striving to overthrow all established form of order." [Protocol #9]
The time is serious so we must be vigilent.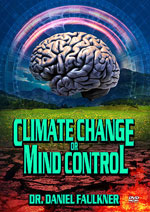 Trailer
V. When a co-founder of Greenpeace publicly and boldly states that there is no scientific evidence to support the "Climate Change" theory people need to stand up and demand that our Mass Media and our government stop trying to make changes to "solve " Climate Change!
Drastic changes designed to "solve" a non-existent threat, our civilization is threatened. Maybe that is the ultimate goal of this Climate Change propaganda, to overthrow the Old World Order so the New can be established! Hmm, that sounds like the Plan for the Illuminati.
NEWS BRIEF: "Shocker!! Greenpeace Co-founder: No scientific evidence of man-made global warming", Daily Caller News, 2/25/2014
"There is no scientific evidence that human activity is causing the planet to warm, according to Greenpeace co-founder Patrick Moore, who testified in front of a Senate committee on Tuesday. Moore argued that the current argument that the burning of fossil fuels is driving global warming over the past century lacks scientific evidence. He added that the Earth is in an unusually cold period and some warming would be a good thing."
In the DVD, above, Dr. Daniel Faulkner demonstrates that the Earth regularly passes through cycles of warming and then cooling and then back to warming. Dr. Faulkner boldly stated that evidence is growing that, perhaps, the Earth is beginning ing to pass into a new cold cycle.
" 'There is no scientific proof that human emissions of carbon dioxide (CO2) are the dominant cause of the minor warming of the Earth's atmosphere over the past 100 years' ... " (Moore)
"Moore, a Canadian, helped found the environmental activist group Greenpeace in the 1970s. He left the group after they began to take on more radical positions. He has since been a critic of radical environmentalism and heads up the group Ecosense Environmental in Vancouver, Canada. Moore's comments come after President Obama declared global warming a 'fact' in the State of the Union. His administration has attempted to argue that the recent U.S. cold snap was influenced by a warmer planet."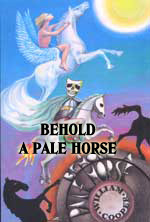 A number of years ago, (2007) we posted an article which deserves to be read again. We demonstrated that the Illuminati is pushing five (5) distinct 'global crises' designed to panic citizens all over the world into accepting a draconian global dictatorship which would supposedly solve these five man-made "disasters".
Please take a few minutes to read NEWS2193, entitled, "Five Major Created Global Disasters Are Being Constantly Preached To The World As Reasons To Form The Global New World Order!"
As you read these five "crises" created out of thin air by the Global Elite, remember the stark wording of the Illuminati Plan.
New World Order Plan: "The secret societies were planning as far back as 1917 to invent an artificial threat ... in order to bring humanity together in a one-world government which they call the New World Order."

[William Cooper,

"Behold A Pale Horse"

, p. 27]
Even the Protocols call for a global deceptive campaign designed to panic the masses into accepting a massive global dictatorship.
"When we come into our kingdom [New World Order], our orators will expound great problems which have turned humanity upside down in order to bring it at the end under our beneficent rule. Who will ever suspect, then, that all these peoples were stage-managed by us according to a political plan which no one has so much as guessed at in the course of many centuries?" [Protocols of the Learned Elders of Zion, Protocol #13]
Truly, Jesus was correct when He said, "Know the truth and the truth will set you free"!
Knowing the truth is only half the battle; now you have to spread the word far and wide!
Time is getting short when no man can work. Are you making every effort to reach the unsaved and the backslidden Christian with this End of the Age truth?
---
Headline News Articles
Is President Obama Going To Make An Announcement Confirming The Existence of Extra-Terrestrials? He has just appointed a "UFO adviser"!
Was Ronald Reagan A Secret Member of the Luciferian Secret Society, The Rosicrucians?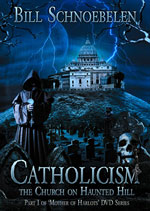 SPECIAL ANNOUNCEMENT
Pope Francis I Preparing To Be The False Prophet Revelation 13:11-18
Your hair will stand on end when you read of the doctrinal heresies and doctrinal reversals initiated by Pope Francis !
"At the proper moment in history, the Pope will visit the combined Jewish/Christian/Moslem sector of Jerusalem to announce that all religions should be combined into one." (Illuminati Plan)
This is the Plan and Pope Francis I is the Man.
BREAKING NEWS JUST IN! Pope Francis has just announced he will visit Jerusalem in May! See details in this article, above.
Abruptly, Significant Progress Occurs In Prophetically Reorganizing All Nations Into 10 Supernations
Prophetic Supernation #9 is forming, with a deadline of December, 2015
South and Southeast Asia (ASEAN) is now coalescing into a single giant nation. When this nation is formed, it will be part of the fulfillment of Daniel 7:7-8
"Gun Control / Seizure Advocates Enter Through Back Door To Achieve Control:
We will pry your gun from your dead, cold fingers" (Lt. Col. Bateman, Homeland Security)".
Shocking Prophetic News: Revelation 18 Prophecy Reveals That America Will NOT Suffer Economic Collapse Until Antichrist Is Here
Subscribe To Headline News For Only $25 per year!
---
GREAT VALUES
---
Your faithful support enables us to keep Cutting Edge free for everyone else. Our readers have always loved the indepth correct news analysis found in our "Headline News Analysis".
If you want only to make a donation rather than subscribe to Headline News, simply click on the 'Donation Button' shown to the left and complete the simple form.

---
New Freedom DVD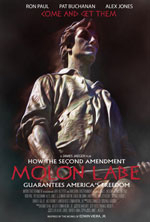 "Molon Labe" DVD
"How The Second Amendment Guarantees America's Freedom"
Reg. $19.99, Only $14.99
---
Pastor Billy Crone
New DVD's
Latest In "Countdown To Eternity" Series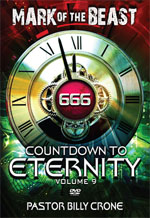 "Countdown To Eternity", Vol 9, "Mark of the Beast"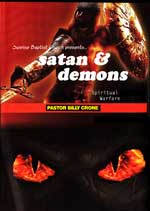 "Satan & Demons: Reality of Spiritual Warfare"
---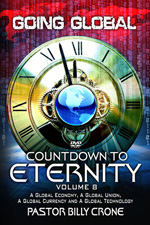 "Countdown To Eternity, Vol 8 - Going Global"

"Countdown To Eternity: Vol 7 - Big Brother Society"
2- DVD Set, 4 Hours
---
"Countdown To Eternity DVD: One World Religion" Vol 6, by Pastor Billy Crone
---
"Sign of the Times" DVD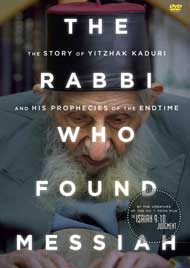 "The 108-year-old prominent Rabbi who declared Jesus was Messiah"!
Related Israel DVD's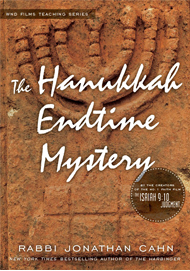 "The Hanukkah Endtime Mystery (DVD)"
by Jonathan Cahn, Author of 'Harbinger' Book
Watch Trailer
"The Masada Mystery" DVD - by Jonathan Cahn
"The Sanhedrin Secret, DVD by Jonathan Cahn
---
NEW SPIRITUAL WARFARE DVD'S
by Dr. Chuck Missler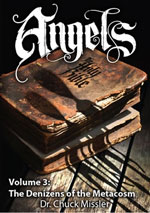 "Angels Volume III DVD: Aliens, UFO's, Denizens of the Metacosm"
Understand the contradictory behavior of UFOs and other demonic deceptions characteristic of the End Times.
Angels Volume I DVD: The Angelic Realm
Angels Volume II DVD: The Invisible War
---
New Books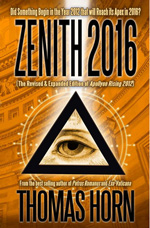 "Masonic Countdown Started in 2012 To Produce Global Leader!"
---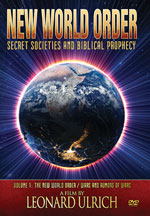 "Secret Societies and Prophetic Wars / Rumors of Wars"
DVD by Leonard Ulrich
---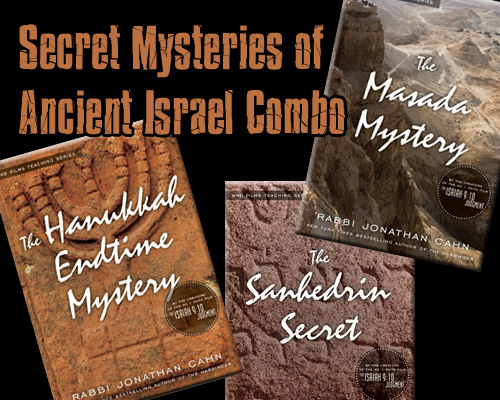 "Secret Mysteries of Ancient Israel" DVD Set
Combo DVD Set -- by Messianic Rabbi Jonathan Cahn
Regularly $38.85, Combo Price $25.99, Saving You $11.87
Individual DVD Titles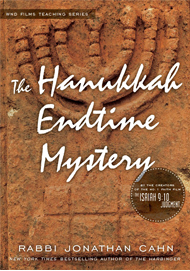 'The Hanukkah Endtime Mystery'