Unique End of the Age Spiritual Warfare

"Doctrines of Demons"
New DVD by Ron Matsen, Koinonia House
The Apostle Paul gravely warned us that one of the unique events alerting us that the End of the Age was upon us was that, suddenly, 'christian' leaders would abandon genuine Biblical doctrines, teaching instead (1 Timothy 4:1).
Satan often relies on deception through disinformation. Disinformation is the intentional misrepresentation of the truth. Therefore, doctrines of demons are creeds that offer counterfeit truths, bold lies passed off as Biblical Truth.
Ron Matsen teaches clearly that teachers abound today, teaching doctrines of demons and are deceiving many!
Jesus told us, that, when we see End of the Age prophecy being fulfilled, we were to look up, for our Redemption is drawing nigh! This DVD will enlighten you and give you great encouragement. http://www.cuttingedge.org/detail.cfm?ID=2616
Related Bookstore DVD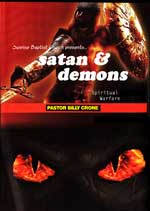 "Satan & Demons: Reality of Spiritual Warfare"
by Pastor Billy Crone
Regularly $39.99, Now Only $19.99
Does Satan really exist? Do demons really exist? Is the warfare in the heavenlies and on earth - which God reveals in Daniel 10 - really true? The answer to all these questions is 'YES'!
This 3-DVD, 250-minute presentation takes you into the fall of Satan and his demonic horde, into the reality of what they do to try to destroy Jesus Christ and His Church and His believers.
Subjects of this study: 1) The Fall of Satan, God's curse on him and his angels (now demons); 2) Satan's army of demons; 3) Demonic influence throughout the world; 4) How demons take advantage of our flesh to defeat us; 5) Putting on the Armor of God, enabling Christians to successfully fight these insidious battles throughout our life.
Satan and his vast host are actively working to lead you away from the safety of God's Word and into the careless, thoughtless and powerless life of a rank unbeliever.
3 DVDs, 250 minutes http://www.cuttingedge.org/detail.cfm?ID=2582
---
HOT NEWS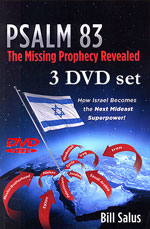 DVD
I. Western intervention in the Syrian civil war has taken a strong lurch forward.
Turkey - a NATO member - has taken aggressive action that has set the Syrian/Turkish border ablaze.
NEWS BRIEF: "Turkey-Syria border on fire", Daily News of Turkey, April 1, 2014
"The Turkey-Syria border is on fire. Last week, first a Syrian jet was shot down by Turkey after it crossed into Turkish air space. Then, the Turkish police conducted an operation in Istanbul against members of the Islamic State of Iraq and the Levant (ISIL), an al-Qaeda-affiliated group in Syria. Meanwhile, a Turkish fighter jet was harassed a couple of times by Syria on the Turkish-Syrian border. Last but not least, the very same day, two successive explosions happened in Reyhanli, a Turkish town near the Syrian border."
So, the question of the hour is: Will Turkey invade Syria?
" It is also crystal clear that Turkey would not conduct an operation without the support of the international community, mainly the U.S. ... Turkey, as the worst-hit country by this war, is between two fires ... It is not within reason to prompt the government to get engaged in an operation."
But, the question as to whether Turkey will attack Syria does not lie within the realm of "reason"; if the Illuminati Plan calls for Turkey to invade Syria, that is what will happen. And, there are indications that Western intervention in the Syrian civil war will come from Turkey.
Before you scoff, remember that France took the lead in intervening in the Libyan conflict as the Elite was overthrowing Gaddafi. Syria's President Assad is slowly winning the war against the ragtag rebels whom the West is supplying. It is now evident that Syria's regular army cannot be defeated by these rebels; therefore, intervention by a modern western army must intervene.
For this reason, expect Turkey to attack Syria.
II. As this Illuminati Card reveals, the Elite plans for at least one major volcanic eruption in the period leading up to the appearance of their Masonic Christ.
Remember, each card depicts an action the Illuminati is planning to take so this current Old Order is overthrown.
Will the Yellowstone Supervolcano blow?
NEWS BRIEF: "Yellowstone National Park rattled by largest earthquake in 34 years", Reuters News, March 31, 2014
" Yellowstone National Park, which sits atop one of the world's largest super-volcanoes, was struck on Sunday by a magnitude 4.8 earthquake, the biggest recorded there since February 1980 ... The tremor, a relatively light event by seismic standards, struck the northwest corner of the park and capped a flurry of smaller quakes at Yellowstone since Thursday... Sunday's quake occurred near the center of an area of ground uplift that geologists have been tracking for several months ... The recent spike in earthquake activity at Yellowstone is linked to the uplift, which in turn is caused by the upward movement of molten rock beneath the Earth's crust..."
In 2003, earthquake and magma activity suddenly skyrocketed and the ground was being bulged upward. We posted an article which you should read or reread because of the amount of scientific and prophetic research we did at the time.
This Headline News article is NEWS1852, entitled, "Yellowstone Super Volcano May Be In Early Stages of Eruption".
We considered the rock deformation of the Yellowstone Super-Volcano to see how large the rock deformation is in Yellowstone Park. And, we were shocked:
NEWS BRIEF: "Park lake hints at buildup to huge blast', DenverPost.com, Sunday, August 10, 2003.
"YELLOWSTONE NATIONAL PARK, Wyo. - The mystery of the deep at picturesque Yellowstone Lake is a bulge that rises 100 feet from the lake floor, stretches the length of seven football fields, and has the potential to explode at any time. Of all the life-threatening events that could happen at Yellowstone - from volcanic eruptions to massive earthquakes - this type of hydrothermal explosion is likely the most immediate, serious hazard in the park ... Denver-based geologists have discovered a towering mound that has swollen to the size of seven football fields at the bottom of Yellowstone Lake."
"Ground surface deformation ... is a reliable indicator of an impending eruption."
What were our conclusions?
1) Yellowstone Supervolcano was in its "early stages" of eruption. In geological timing, the time it may take for the volcano to actually blow once its early stages begin could be 20-30 years. But, no one should take this ground deformation measured in 2003 for granted.
2) The Illuminati has the scientific capability of pinging the molent magma chamber with electromagnetic waves to the point of a massive blow. Listen to the proof:
"Others (foreign scientists) are engaging even in an eco-type of terrorism whereby they can alter the climate, set off earthquakes, volcanoes remotely through the use of electromagnetic waves." (William Cohen, Defense Secretary under President Clinton, speaking at the 'Terrorism, Weapons of Mass Destruction, and U.S. Strategy Session, Sam Nunn Policy Forum April 28, 1997 University of Georgia, Athens, Georgia.)
At the time Cohen uttered these words, he was at the pinnacle of power in Washington, D.C. The only person above him was the President of the United States, William Clinton. Cohen had access to the uppermost levels of cutting edge weapons technology. He knew of which he spoke. Volcanoes can be set off to blow by the pinging of electromagnetic waves. Russia possesses the most capability, a system called Scalar Waves.
3) God's description of His destruction of America (Revelation 18) could be accomplished through a massive eruption of the Yellowstone Supervolcano. NEWS1852
(Read also NEWS2518, entitled, "Shocking Prophetic News: Revelation 18 Prophecy Reveals That America Will NOT Suffer Economic Collapse Until Antichrist Is Here")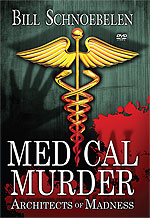 III. The Wall Street Journal dropped a huge bombshell about ObamaCare.
Anyone can claim a hardship at any time for any reason!
This huge loophole makes me wonder if the critics are right who are saying that the Affordable Healthcare Act was deliberately created to fail!
NEWS BRIEF: "Obamacare's Hardship Exemption Rules Make the Mandate a Paper Tiger", Brietbart News, 12 March 2014
"A piece in the Wall Street Journal is getting attention for the claim that the Obama administration has made the individual mandate optional. There is some truth to this, though the changes being discussed happened months ago. In fact, the WSJ itself pointed them out back in December."
"... a recent rule change by CMS allows people to keep their old plans until 2016 instead of just until the end of this year. That document contains a footnote leading to a prior CMS memo, published back in December, which explains who is eligible for the extension."
"But a link in that second document, the one published in December, takes you to the actual hardship exemption form which people have to fill out if they want to avoid getting hit with a tax penalty created by the individual mandate. And right there on page one of the form is a list of 14 ways you can claim a hardship exemption. Originally there were only 12 ways to claim an exemption. Forbes published a list of the 12 exemptions at the end of last October. They were mostly serious hardships like homelessness, domestic violence or eviction."
Now Here Is The HUGE Loophole
"The two new exemptions which the administration added in December are different. Option 13 allows you to avoid the mandate if your insurance has been cancelled and you 'consider' other plans unaffordable. Option 14 is an even broader catch-all. It reads 'You experienced another hardship in obtaining health insurance'. The document adds "Please submit documentation if possible."
"So, in theory, if you claim you had trouble with the website, you could claim a hardship exemption from the mandate."
This loophole is large enough to drive an 18-wheeler truck through! What happens if a citizen is angry over the way he/she could not navigate the government healthcare website? All that citizen needs to do is to declare that the reason they are applying for hardship is the website will not allow him/her to apply due to "technical problems". Because the website itself made enrollment impossible the government cannot fine you as well!
Therefore, everyone who does not want this boondoggle called ObamaCare can claim "hardship" and escape paying any penalty.
This Affordable Care Act is so badly written and so badly launched with a website that was so badly designed, I am beginning to conclude that the whole law created a health care system that was deliberately designed to FAIL!
Once it does fail, the next question is what will replace it? Several local insurance agents here adamantly claim that the system which will replace a defunct ObamaCare is a "Single-Payer" system, where the government pays everything.
We can only wait to see.
How silly it was of us who feared this monstrous ObamaCare dragon which we were afraid would devour us all; this dragon turns out to be only a monstrous paper tiger!
NOTE: This newsletter continues after the following advertisement.
---
---
---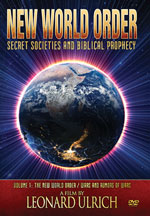 IV. Russia seems to be content to park its forces near the Ukraine border, without attacking.
Putin seems to be satisfied to apply economic pressure so that, at some time in the near future, Ukraine will fall into his hands like overly ripe fruit from a tree.
What kind of economic conditions might lead Putin to conclude he can gain control over Ukraine with economic means?
NEWS BRIEF: "Russia Tightens Pressure on Ukraine With Rise in Natural Gas Price", The New York Times, April 1, 2014
"MOSCOW — ... Gazprom, the Russian energy company, stepped up the economic pressure on Tuesday by sharply raising the price it charges for natural gas. Gazprom, a state-controlled gas exporter, raised the price to $385 for 1,000 cubic meters of gas, the standard measure used in gas deals in Europe, from $268, an increase of about 44 percent."
Paying 44% more for natural gas is a terrible blow to Ukraine's economy. But, Ukraine was expecting this action because they had cut off electricity without warning to Crimea and they knew the history of Gazprom to act as a surrogate for the Russian central government.
What might be the results of this huge increase? The Ukrainian government acted to add to the burden on the backs of ordinary Ukrainians. Faced with a huge increase in natural gas, the new government slashed subsidies which means the average consumer will pay a double increase, i.e., the increase in raw price and the loss of government subsidies.
Such a double blow to the consumer will only further the minimal living conditions under which Urkainian citizens are already living.
"The gas price rise illustrated how, even if the Russian Army withdrew from the border, Russia would retain numerous economic weapons to wield against Ukraine, and it is widely expected to use them, deftly and unrelentingly, as it has for years."
What are some of these other "economic weapons" Russia can effectively use?
1) "Russia has closed border crossings to trucks"
2) "Has shut two chocolate factories in Russia owned by the leading Ukrainian presidential candidate, Petro Poroshenko."
3) "Purchases of missiles from a Ukrainian factory have been canceled."
An already stagnant Ukrainian economy could turn downward even further. Riots over lack of food and gas and other necessities could rock the new government.
Putin seems convinced that he can conquer Ukraine without a shot fired. After all, he has the only democratically elected president in his back pocket. From an international point of view, the current pro-western government is illegimate, as it overthrew a president rightfully elected!
V. As Ukraine turns to the European Union for help, she finds out that their "assistance" will cause a great deal of economic hardship in the near future!
NEWS BRIEF: "Free-Fall: IMF to accelerate Ukraine's economic collapse?", Russia Today, March 31, 2014
"Will Maidan optimism be extinguished as the citizens of Ukraine realize their economic plight means considerable imminent hardship? Ukraine is bankrupt. It has wavered on the cusp for some time. However, it is about to suffer the cruelest indignity: discovering that Western politicians who promised prosperity have been encouraging the IMF to deliver a leveraged poisoned chalice. " (Emphasis added)
Several months ago, several Ukrainian leaders were writing editorials warning citizens that they do not want the austerity that the European Union will impose through the International Monetary Fund (IMF). Using Greece as an example, these leaders warned that Ukrainians were going to be forced into such austere measures that they were going to wish they were still in Russia's orbit.
So, what condition is central to President Putin's effort to seize control over Ukraine without a military invasion?
Ukraine going bankrupt.
Once riots loosen the power of the new Ukrainian government, Russia will offer to return the democratically elected President, if Ukraine comes under Russian political control through the "Custom's Union".
Ukraine may be so desperate she will take Putin up on his offer.
Putin is brilliantly playing chess while Obama is still playing checkers!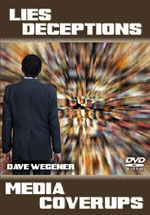 V. Western Mass Media is caught lying again!
Liberal NBC News sent a cameraman, an engineer and a van driver over 1,000 miles along the Ukraine/Russian border and what did they find?
Nothing. Absolutely Nothing. No Russian military buildup whatsoever.
NEWS BRIEF: "Tour of Ukraine-Russia Border Finds No Signs of Military Buildup", NBC News, March 30, 2014
"All is not quiet on the Western Front, but the drumbeat of war along the long Ukraine-Russian border is nowhere near as loud as it sounds in Moscow. According to dire warnings from U.S. military and intelligence officials, Russian President Vladimir Putin ... has concentrated tens of thousands of his forces on the border with Ukraine .... coiled and ready to spring across the border into restive regions of Eastern and Southern Ukraine..."
Russian officials, led by Putin, have heatedly denied these Western news reports. So, a local NBC news crew, with a cameraman, a sound engineer and a van driver, decided to discover the truth for themselves. They traveled over 1,000 miles in 80 hours, looking for signs of a massive Russian military buildup on the border. What did they find?
* "Sudzha, a small town in the region of Kursk, site of the biggest tank battle of World War II ... we saw no tanks, or even armored personnel carriers. We did see ATM machines on almost every block. All was quiet. There was no tension in the air. "
* "As we passed Belgorod's army base, near the airport, I recognized the same MI-24 choppers I'd seen on the Internet ... Nearby, clusters of military vehicles, mostly heavy trucks, were out in the open, but where were the tanks and artillery?"
* "In Belgorod ... we were briefly detained by 2 officers of the Russian FSB security service after driving right up to the border gate and asking people about the rumors of impending war. ... We had apparently wandered into a prohibited, 3-mile wide security zone. But the agents of the former KGB were polite, even willing to talk on background."
* "After the Belgorod confrontation, we spent the next two days traversing seemingly endless farmland on pot-holed roads ... but no signs of brewing war."
* "We found more army bases -- in Kamensk-Shakhtinsky and Rostov, both near Ukraine's southeastern border -- but the only activity we saw was some serious latrine duty and a band of conscripts enjoying a friendly wrestling match."
* "We ended our journey in Rostov-on-Don, where the Russian-Ukrainian land border melts into the Sea of Azov, after 1,000 miles and 80 hours. "
At no place along their 1,000-mile trip did they ever see any "massive Russian military buildup"! If Liberal NBC News cannot find any evidence, then there isn't any. Once again, our Mass Media is unmasked, revealing daily lies on almost every news subject being reported.
Yet, the vast majority of Americans still believe that what they hear on TV and radio, and read in newspapers, is the truth. Conversely, they believe everthing the Russians say is a lie.
While stationed in Okinawa, at a Pentagon-level facility, I was given a Top Secret Crypto security clearance. It did not take me long to realize that our government routinely lies to us. Both Republicans and Democrats lied; Pentagon officials lied. Business leaders lied.
Every leader lied about something every single day. When I few back home in March, 1972, I knew nothing of the New World Order, but I certainly knew that no citizen could trust anything any government official said.
Truly, Jesus was abolutely correct when He said that one of the hallmark characteristics of the end of the age was unparalleled deception! Listen:
* "Jesus answered and said unto them, Take heed that no man deceive you." (Matt 24:4)
* "... many false prophets shall rise, and shall deceive many." (Matt 24:11)
* "For there shall arise false Christs, and false prophets, and shall shew great signs and wonders; insomuch that, if it were possible, they shall deceive the very elect."
Unparalleled deception, a Hallmark characteristic of the End of the Age. We are in this era now, but we have the choice as to whether we become one of its victims!
---
We explain the actual science of MMEA in this article so you can see how all humans on earth can be completely controlled by this implantable chip! Emotions - fear, euphoria, depression -- plus pleasure and pain, can be controlled and even caused, by R.F. (Radio-Frequency signal)! Silent, large funding is occurring that soon will be ready for "The Christ" to use once he arises. RFID is just the "tip of the iceberg".[For full details of D.A.R.P.A., read NEWS1739]
The funding source always reveals the ultimate goal the Illuminati has in mind for this human implantable chip. America is leading the way to establishing the greatest, most repressive global dictatorship imaginable, one that will fulfill Bible prophecy of the "Mark of the Beast".
"The Brain Machine Interfaces Program will create new technologies for augmenting human performance through the ability to noninvasively access codes in the brain in real time and integrate them into peripheral device or system operations ... This technology is just another church, a place to worship ... The kingdom of God is within us all, so these technologies are expanding the environment ... God is all powerful love. You can do no wrong when the spirit of love, the Holy Spirit is with you. " ["Technical Jesus"]
Satanists make extensive use of special inserts in a person's body who is in witchcraft, or a person they wish to control. The Biblical Mark of the Beast would be a natural "insert" for the most powerful Satanist witch in world history to use to control the entire population of the world. Stand by for startling insights!
Technology to "buy and sell" with the M.M.E.A. chip is both simple and in use right now! Too many people believe the technology to "buy and sell" with an implantable chip is complicated and that the chip must be updatable -- not true, as you shall soon see!
PROPHETIC ALERT! President Obama Is Quietly Forming The North American Union!
Progress toward forming Supernation #1 of the Club of Rome Plan is suddenly lurching forward.
Daniel 7:7-8 is now rapidly moving toward completion.
This prophecy is the only one in the entire Bible which must be fulfilled before Antichrist can arise!
Is President Obama Going To Make An Announcement Confirming The Existence of Extra-Terrestrials? He has just appointed a "UFO adviser"!
Was Ronald Reagan A Secret Member of the Luciferian Secret Society, The Rosicrucians?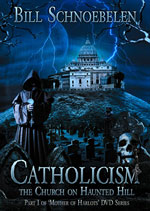 SPECIAL ANNOUNCEMENT
Pope Francis I Preparing To Be The False Prophet Revelation 13:11-18
Your hair will stand on end when you read of the doctrinal heresies and doctrinal reversals initiated by Pope Francis !
"At the proper moment in history, the Pope will visit the combined Jewish/Christian/Moslem sector of Jerusalem to announce that all religions should be combined into one." (Illuminati Plan)
This is the Plan and Pope Francis I is the Man.
BREAKING NEWS JUST IN! Pope Francis has just announced he will visit Jerusalem in May! See details in this article, above.
Abruptly, Significant Progress Occurs In Prophetically Reorganizing All Nations Into 10 Supernations
Prophetic Supernation #9 is forming, with a deadline of December, 2015
South and Southeast Asia (ASEAN) is now coalescing into a single giant nation. When this nation is formed, it will be part of the fulfillment of Daniel 7:7-8
"Gun Control / Seizure Advocates Enter Through Back Door To Achieve Control:
We will pry your gun from your dead, cold fingers" (Lt. Col. Bateman, Homeland Security)".
Shocking Prophetic News: Revelation 18 Prophecy Reveals That America Will NOT Suffer Economic Collapse Until Antichrist Is Here
Subscribe To Headline News For Only $25 per year!
Your faithful support enables us to keep Cutting Edge free for everyone else. Our readers have always loved the indepth correct news analysis found in our "Headline News Analysis".
If you want only to make a donation rather than subscribe to Headline News, simply click on the 'Donation Button' shown to the left and complete the simple form.

---