Pastor Billy Crone
New DVD's
Aliens Will Introduce Antichrist!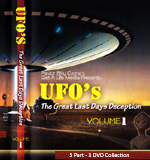 "UFO's - The Great Last Days' Deception"
Volume 1 of 2
Biblically Proves Aliens Are Demons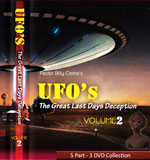 "UFO's - The Great Last Days' Deception"
Volume 2 of 2
New Age lie about the Rapture is Revealed!
==========
More UFO DVD's
"Watchers 7, Physical Evidence - Alien Implants" DVD
New DVD by L.A. Marzulli - Only $19.99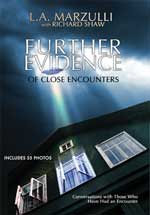 "Watchers 7 Further Evidence Book"
---
"Beast Tech Book: THE Mark of the New World Order!"
by Tom Horn and Terry Cook
---
Transhumanism - The Update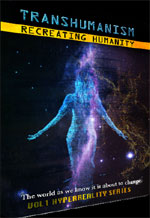 "Transhumanism: Recreating Humanity"
DVD, Vol 1, "Hyper-Reality Series"
---
New DVD's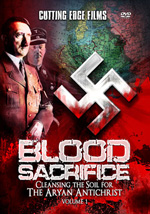 "Blood Sacrifice: Cleansing The Soil For The Aryan Antichrist"
---
God's Perfect Family Plan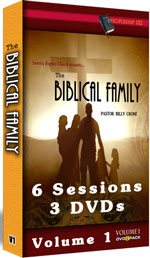 "The Biblical Family" - Volume 1 - Biblical Roles of Man, Husband, and Father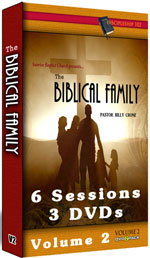 "The Biblical Family" - Volume 2 - Biblical Roles of Woman, Wife, Mother and of Children
---

"King of Creation" DVD
Breathtaking views of our planet and universe, beloved passages of Scripture, and timeless hymns of the Christian faith, all seamlessly woven
---
SHOPPING
---
---
HOT NEWS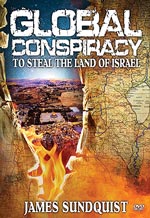 DVD
I. The Israeli - Palestinian "Peace" Talks Have Irretrievably Collapsed!
Once again, when the Palestinians realized they could not set Israel up for annihilation, they backed off "Peace" talks instantly.
NEWS BRIEF: "Peace Talks on Death Bed: Palestinians Issue Fresh Demands", Israel Today, April 7, 2014
"Just days after all but quitting the "Oslo" peace process by unilaterally approaching the United Nations for recognition, the Palestinian Authority over the weekend issued fresh demands of Israel that effectively killed the current round of negotiations."
What are these fresh demands? When you read them, you will understand that the Palestinians were deliberately trying to scuttle negotiations.
According to the new demands, Israel must immediately:
* Recognize the eastern half of Jerusalem as the capital of "Palestine";
* Release senior jailed terrorist leaders;
* Lift all embargoes against Hamas-ruled Gaza;
* Allow the return of the terrorists who took over and desecrated Bethlehem's Church of the Nativity in 2002;
* Halt all building of new Jewish homes in parts of Jerusalem claimed by the Palestinians (ie. Gilo, French Hill, Pisgat Zeev); and
* Stop entering Palestinian Authority-controlled areas to arrest wanted terrorists.
Of course, Israel cannot abide by any of these demands. The Palestinians simply continue to be content with the current situation rather than codify a recognition of Israel as a legitimate Jewish nation.
In other words, the Palestinians want Israel annihilated and they will continue the attempt to accomplish this goal through negotiations that place Israel in such a tiny, indefensible area that combined Arab armies could successfully attack.
Secretary of State John Kerry (Skull & Bones Adept) was naturally on the defensive as he watched months and months of patient negotiations drop dead within a few hours.
NEWS BRIEF: "Republican Jewish Coalition Blasts Kerry for Blaming Israel", Israel National News, 4/9/2014
"The Republican Jewish Coalition (RJC) strongly on Tuesday criticized U.S. Secretary of State John Kerry for placing the bulk of the blame on Israel for the stalled peace talks with the Palestinian Authority (PA). Kerry, who spoke before the Senate Foreign Relations Committee, said, 'Israel didn't release the Palestinian prisoners on the day they were supposed to be freed, and another day passed, and another day, and then another 700 settlement units were announced in Jerusalem, and 'poof'...that was sort of the moment'."
Kerry's remarks are outrageous. For the past several decades, the Palestinians have continually asked Israel to release murderous terrorists who had killed Jews, in a show of "good faith". The implied promise was that, after the murderers were released, the Palestinians would return to the negotiating table and work out an agreement for a Palestinian State.
Every single time, the Palestinian Authority would respond to a terrorist release by ceasing all negotiations, and starting a new campaign of terror. Israel should never, ever again fall for this transparent tactic. The Palestinians are not interested in creating a Palestinian State that does not include all of present day Israel.
They only want all Jews dead, and Israel disbanded.
The REAL homeland for the Palestinians is the province of Moab in Jordan. The Israeli Army should force all Palestinians to return home to Jordan. But, since that solution is not politically possible, Israel will continue to plan for the complete annihilation of all Palestinians, in fulfillment of Obadiah 15-18 (Read NEWS2095 for full prophetic details).
Israel prepares daily for this prophetic annihilation, as she continues to build the security barriers which are designed to separate the populations, the Jews from the Palestinian.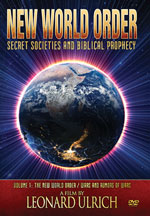 DVD
II. Iraq is descending into the utter chaos of Civil War, following the End of the Age prophecies of Isaiah 13.
President Bush's brutal invasion of Iraq on March 20, 2003, set in motion the fulfillment of Isaiah 13. Soon, we shall realize that this prophecy has been fulfilled, another sign post that the world is very near the appearance of Antichrist.
NEWS BRIEF: "Iraq's Bloodied Words": Editorial, by : Diana Moukalled, Asharq Al-Awsat News, 8 April 2014
"Iraqi MP Hanan Al-Fatlawi banged her hand on the table during a TV program on which she appeared, speaking angrily but effortlessly, and said: 'For every seven Shi'ites killed, we want seven Sunnis [killed] in their place'."
I do not believe I have ever heard such chilling words of blood in my life. This Iraqi lawmaker has just revealed the incredible depth of hatred between Shi'ite and Sunni, a hatred which shall not disappear until both sides have bled the other white. Once Sunni and Shi'ite are thus weakened, the final step of Isaiah 13 prophecy shall be the invasion from the north of the ancient Medes (today's Kurds).
When the Kurds are finished, Ancient Babylon (Iraq) shall be no more.
---
Unique End of the Age Spiritual Warfare

"Doctrines of Demons"
New DVD by Ron Matsen, Koinonia House
The Apostle Paul gravely warned us that one of the unique events alerting us that the End of the Age was upon us was that, suddenly, 'christian' leaders would abandon genuine Biblical doctrines, teaching instead (1 Timothy 4:1).
Satan often relies on deception through disinformation. Disinformation is the intentional misrepresentation of the truth. Therefore, doctrines of demons are creeds that offer counterfeit truths, bold lies passed off as Biblical Truth.
Ron Matsen teaches clearly that teachers abound today, teaching doctrines of demons and are deceiving many!
Jesus told us, that, when we see End of the Age prophecy being fulfilled, we were to look up, for our Redemption is drawing nigh! This DVD will enlighten you and give you great encouragement. http://www.cuttingedge.org/detail.cfm?ID=2616
Related Bookstore DVD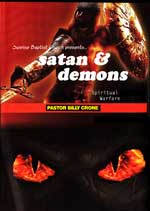 "Satan & Demons: Reality of Spiritual Warfare"
by Pastor Billy Crone
Regularly $39.99, Now Only $19.99
Does Satan really exist? Do demons really exist? Is the warfare in the heavenlies and on earth - which God reveals in Daniel 10 - really true? The answer to all these questions is 'YES'!
This 3-DVD, 250-minute presentation takes you into the fall of Satan and his demonic horde, into the reality of what they do to try to destroy Jesus Christ and His Church and His believers.
Subjects of this study: 1) The Fall of Satan, God's curse on him and his angels (now demons); 2) Satan's army of demons; 3) Demonic influence throughout the world; 4) How demons take advantage of our flesh to defeat us; 5) Putting on the Armor of God, enabling Christians to successfully fight these insidious battles throughout our life.
Satan and his vast host are actively working to lead you away from the safety of God's Word and into the careless, thoughtless and powerless life of a rank unbeliever.
3 DVDs, 250 minutes http://www.cuttingedge.org/detail.cfm?ID=2582
---
We explain the actual science of MMEA in this article so you can see how all humans on earth can be completely controlled by this implantable chip! Emotions - fear, euphoria, depression -- plus pleasure and pain, can be controlled and even caused, by R.F. (Radio-Frequency signal)! Silent, large funding is occurring that soon will be ready for "The Christ" to use once he arises. RFID is just the "tip of the iceberg".[For full details of D.A.R.P.A., read NEWS1739]
The funding source always reveals the ultimate goal the Illuminati has in mind for this human implantable chip. America is leading the way to establishing the greatest, most repressive global dictatorship imaginable, one that will fulfill Bible prophecy of the "Mark of the Beast".
"The Brain Machine Interfaces Program will create new technologies for augmenting human performance through the ability to noninvasively access codes in the brain in real time and integrate them into peripheral device or system operations ... This technology is just another church, a place to worship ... The kingdom of God is within us all, so these technologies are expanding the environment ... God is all powerful love. You can do no wrong when the spirit of love, the Holy Spirit is with you. " ["Technical Jesus"]
Satanists make extensive use of special inserts in a person's body who is in witchcraft, or a person they wish to control. The Biblical Mark of the Beast would be a natural "insert" for the most powerful Satanist witch in world history to use to control the entire population of the world. Stand by for startling insights!
Technology to "buy and sell" with the M.M.E.A. chip is both simple and in use right now! Too many people believe the technology to "buy and sell" with an implantable chip is complicated and that the chip must be updatable -- not true, as you shall soon see!
PROPHETIC ALERT! President Obama Is Quietly Forming The North American Union!
Progress toward forming Supernation #1 of the Club of Rome Plan is suddenly lurching forward.
Daniel 7:7-8 is now rapidly moving toward completion.
This prophecy is the only one in the entire Bible which must be fulfilled before Antichrist can arise!
Is President Obama Going To Make An Announcement Confirming The Existence of Extra-Terrestrials? He has just appointed a "UFO adviser"!
Was Ronald Reagan A Secret Member of the Luciferian Secret Society, The Rosicrucians?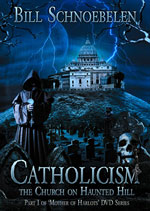 SPECIAL ANNOUNCEMENT
Pope Francis I Preparing To Be The False Prophet Revelation 13:11-18
Your hair will stand on end when you read of the doctrinal heresies and doctrinal reversals initiated by Pope Francis !
"At the proper moment in history, the Pope will visit the combined Jewish/Christian/Moslem sector of Jerusalem to announce that all religions should be combined into one." (Illuminati Plan)
This is the Plan and Pope Francis I is the Man.
BREAKING NEWS JUST IN! Pope Francis has just announced he will visit Jerusalem in May! See details in this article, above.
Abruptly, Significant Progress Occurs In Prophetically Reorganizing All Nations Into 10 Supernations
Prophetic Supernation #9 is forming, with a deadline of December, 2015
South and Southeast Asia (ASEAN) is now coalescing into a single giant nation. When this nation is formed, it will be part of the fulfillment of Daniel 7:7-8
"Gun Control / Seizure Advocates Enter Through Back Door To Achieve Control:
We will pry your gun from your dead, cold fingers" (Lt. Col. Bateman, Homeland Security)".
Shocking Prophetic News: Revelation 18 Prophecy Reveals That America Will NOT Suffer Economic Collapse Until Antichrist Is Here
Subscribe To Headline News For Only $25 per year!
Your faithful support enables us to keep Cutting Edge free for everyone else. Our readers have always loved the indepth correct news analysis found in our "Headline News Analysis".
If you want only to make a donation rather than subscribe to Headline News, simply click on the 'Donation Button' shown to the left and complete the simple form.

---
"Blood Sacrifice"

Volume 2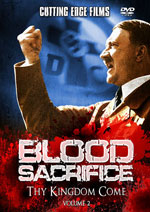 "Thy Kingdom Come"
Adolf Hitler used his demonic power to influence men, to intimidate and conquer the German christian churches.
Prophecy states that Antichrist will accomplish the same goal.
Shipping May 4
Pre-Shipping Sale - Save $5
Volume One
"Blood Sacrifice: Cleansing The Soil For The Aryan Antichrist", DVD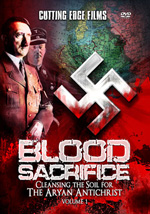 Now In-Stock
Nazi Magick The Key Understanding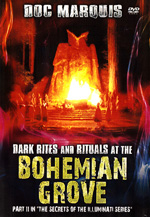 "Dark Rites And Rituals At Bohemian Grove" DVD
New DVD by Doc Marquis
#11 In His 'Secrets of the Illuminati' Series
---

"Blood Moons Over Israel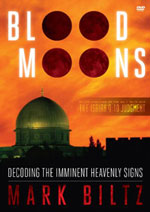 Imminent Heavenly Signs
Regularly $19.99, Now Only $17.99
This message might be the most compelling prophetic revelation of our time
---
New Book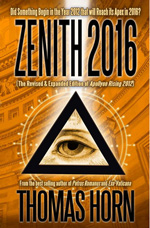 "Masonic Countdown Started in 2012 To Produce Global Leader!"
Learn about: Blood Moons, Feast Days and the Comet of the Century, the return of the Nephilim, the planned role of Pope Francis I, and what the Protestant Reformers believed about 2012-2016.
---
"Noah's Ark" Movie Begins In May, 2014
Know The Biblical Account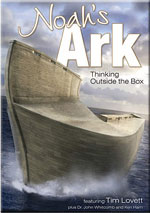 "Noah's Ark" DVD
"Thinking Outside the Box"
"Noah's Ark"
"Quest For Discovery" 200 page book
---
God IS Prophetically Moving In Israel
DVD's by Rabbi Cahn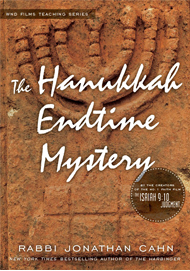 "The Hanukkah Endtime Mystery" (DVD)
"The Masada Mystery DVD"
"The Sanhedrin Secret DVD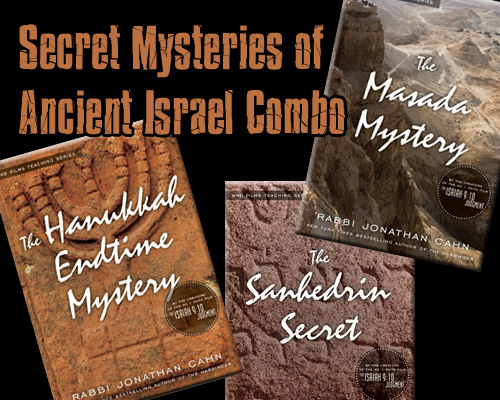 "Secret Mysteries of Ancient Israel" DVD Set
Combo DVD Set -- by Messianic Rabbi Jonathan Cahn
Regularly $38.85, Combo Price $25.99, Saving You $11.87
---
"Sign of the Times" DVD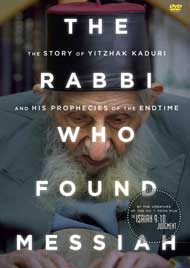 "The 108-year-old prominent Rabbi who declared Jesus was Messiah"!
---
New Freedom DVD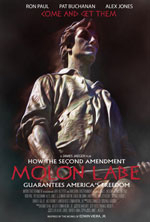 "Molon Labe" DVD
"How The Second Amendment Guarantees America's Freedom"
Reg. $19.99, Only $14.99
---
Pastor Billy Crone
New DVD's
Latest In "Countdown To Eternity" Series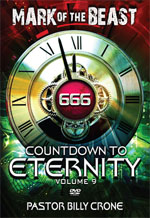 "Countdown To Eternity", Vol 9, "Mark of the Beast"
---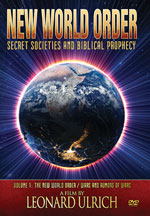 "Secret Societies and Prophetic Wars / Rumors of Wars"
DVD by Leonard Ulrich
---
Jesus Did NOT Rise From The Dead On Easter!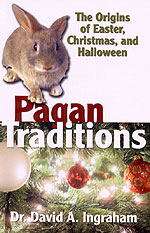 "Pagan Traditions: The REAL Origins of Easter, Christmas, and Halloween" Book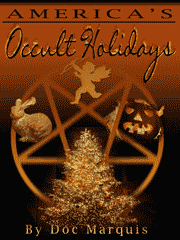 "America's Occult Holidays", DVD by Former Satanist, Doc Marquis
Doc Marquis only uses the King James Bible
---
Freemasonry In America
"America's Founding Fathers Combination DVD Offer"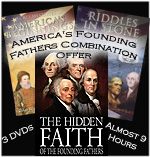 Bought Separately, $89.97, Combo Offer is only $49.97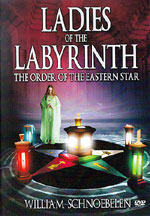 "Ladies of the Labyrinth: Order of the Eastern Star" DVD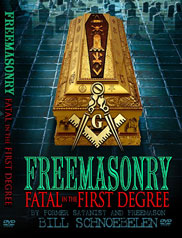 "Freemasonry: FATAL In The First Degree"
New DVD by Bill Schnoebelen, Former Mason, Satanist
Regularly $24.99, Now Only $19.99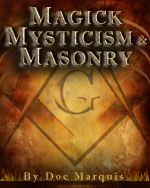 "Magick, Mysticism, and Masonry - DVD by Doc Marquis"
Regularly $39.99, Now Only $19.99