4. Reports indicate that China may have slipped into a deep economic crisis.
NEWS BRIEF: "China Supposedly in 'Deep Crisis' – Allegedly Worst in Three Decades", American Defense News, April 29, 2022
"An influential private equity chief based in Hong Kong, Weijian Shan, whose group PAG manages more than $50 billion, and who normally backs Chinese leader Xi Jinping, blames the Chinese government for creating a "deep economic crisis" comparable to the global financial crash of 2008."
"Shan also says China's 'popular discontent' is at its highest point in the past three decades."
This announcement may be smart disinformation designed to lull Taiwan and America into complacency.
In fact, when a major enemy starts a campaign to convince his adversary that he is too weak to launch an attack, that attack may b e very close!
5. President Biden has recreated the Nazi Gestapo in his "Disinformation Bureau"!
NEWS BRIEF: "Joe Biden's 'Propaganda Ministry' Is About Enforcing Speech Codes on Americans: J.D. Vance", Breitbart News, 1 May 2022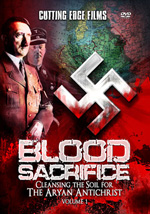 "J.D. Vance, the best-selling author ... (and) Ohio Republican Senate candidate ... says President Joe Biden's "propaganda ministry," referencing the administration's new Disinformation Governance Board, is all about enforcing speech codes on American citizens ... a blatant attempt to silence Americans on social media companies controlled by a handful of billion-dollar tech corporations."
"Vance said he found it "hilarious that this comes out about the same time that Elon Musk announces that he's going to buy Twitter," suggesting the Biden administration is worried about the Tesla founder returning the social media company to a free speech-oriented platform."
The only entity larger than a Facebook or a Twitter is the Federal Government. It is not coincidence that, immediately after Musk bought Twitter, Left-wing Biden announced that he had formed this new censorship bureau that smacks of thee Nazi Gestapo!
As the Gestapo gained power through censorship, her goons soon were eliminating people who needed censorship. Censorship led directly -- and fairly quickly -- to prison and murder!
This government bureau has the characteristics of an Absolute Dictatorship.
NEWS BRIEF: "Tulsi Gabbard Points Out What the US Now Has in Common with Dictatorships", Townhall, May 2, 2022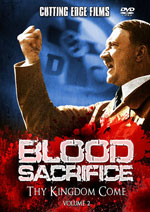 "Those on the right aren't the only ones criticizing the Biden administration's new Disinformation Governance Board. Former Democratic Rep. Tulsi Gabbard pointed out on Fox News's "Hannity" that such an apparatus is a hallmark of dictatorships around the world. "
This gal was paying attention during her high school history lessons!
"This is the kind of thing that you see in dictatorships, this ministry of truth, this department of propaganda that the Biden administration has just stood up. And the reason why you see this in dictatorships is because they are afraid of us—they are afraid of the people," she explained. "They are afraid that we might actually think for ourselves."
"... if there's a silver lining in this, it is they are revealing exactly who they are and why they're doing it, what they're trying to accomplish," she said. "It allows us, the American people, to stand up and say, 'Hey, you know what, we will not let you get away with this crap. We will take a stand, we will reject it, and we will throw out of office those who are continuing to push and propagate this undemocratic anti-free speech mission'."
Biden's nominee for the position is a crude, filthy joke.
NEWS BRIEF: "Biden Disinformation Chief Nina Jankowicz Sang About Sex Fantasy with Dead & Harry Potter -- Totally perverted, necromancy", Breitbart News, 2 May 2022
"President Biden's disinformation chief Nina Jankowicz sang about dead child sex with fictional character Harry Potter, as she participated in the "wizard rock band" called "The Moaning Myrtles," which released several songs detailing such fantasies."
"In one such tune, titled, "Prefects Are Hot," the duo makes it clear that they call her "Moaning Myrtle" — the ghost girl haunting the lavatory — "for a reason," continuing to sing about spying on naked children in bathrooms, as "bathrooms are great places for peep shows."
But, there is even more shocking information to learn about Nina Jankowicz!
NEWS BRIEF: "Biden 'disinfo' boss Nina Jankowicz once belted out a raunchy parody Christmas song ", New York Post, April 30, 2022
"President Biden's new disinformation czar Nina Jankowicz once belted out a raunchy parody version of a Christmas song — changing the lyrics to ask who she needed to "f–k" to be "famous and powerful," according to resurfaced YouTube footage."
I have never seen an Administration fill the posts with such low-life's as Biden has done and the country is showing the ill effects.
When a department head is on record asking "who do I have to f**k to become rich and famous, you have to tremble, remembering that God is Holy and Just and will not pass over unforgiven sin!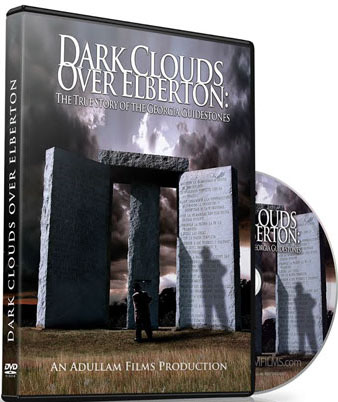 DVD
6. Finally, an author is brave enough to publicly announce the end of two key elements in the New World Order.
NEWS BRIEF: "Morano on TV explains how climate agenda is pushing 'the end of private car ownership' & end of meat-eating", Canada Free Press, April 28, 2022
"The whole climate agenda stripped bare is literally a self-immolation of your national security and your economic security."
"... you're going to be funding the end of not just the internal combustion engine but the end of private car ownership, which literally, group after group and the climate agenda is saying has to come to an end. Private car ownership has been called 20th-century outdated thinking. "
Do you remember what Vice President Al Gore said concerning the automobile?
Al Gore wrote his book, "Earth In The Balance", which perfectly enhanced the hysteria that man's activities are causing irreparable damage to this climate, so much damage that mankind could soon find that it can no longer live on Mother Earth. New Age adherents trumpeted this message loudly and clearly, shrouding it in occult, Mother Earth worship terminology.
One pertinent portion from Gore's book typifies the kind of hysteria which this radical movement is screaming to the people. Gore states that the internal combustion engine (your car) poses a greater threat than nuclear weapons to the future of mankind. (Page 325) One page later, he calls for the elimination of the internal combustion engine in favor of more energy efficient vehicles. (Emphasis Added)
President Biden agrees wholeheartedly with former Vice President Al Gore and he has appointed administration officials who are as radical as any 'tree-hugger' that ever protested cutting down trees.
But, elimination of private car ownership and of eating meat are just the "tip of the iceberg"!
" Northern Ireland faces loss of 1 million sheep and cattle to meet climate targets: "What Ireland is doing is literally by getting rid of their livestock is what the World Economic Forum, the Davos crowd, what Bill Gates are seeking…They want us to stop eating meat. They want us to eat insects, weeds, and fake meat burgers. This is actually the goal of Bill Gates, who is now going to have huge sway as America's largest farm owner to do this."
"They want to cripple national economies. What is Europe now except energy crippled in the face of Vladimir Putin's aggression? They're almost helpless because they shut down their own energy and now we have them shutting down their own food supply. This is bonkers Kara. A to Z bonkers! I don't know how else to use another word to describe what's happening globally now because of the climate agenda."
Other authors, like Jeremy Rifkin, boldly call for the elimination of our current way of life, even the elimination of gas-powered lawn mowers and backyard BBQ's!
This film shown above, is a must see for those who wish to learn more about the globalist use of environmentalism in the cause of population control. The role of both Rosicrucian and Freemason secret societies in the building of the Georgia Guidestones is revealed, including the insane plan to reduce world population from 8 billion now to only 500 million, since Mother Gaia cannot support any more than that low figure.
The whole world is rushing after the values of Anti-Christ!
NEW BOOKS ON SALE NOW
GLIMPSES OF GLORY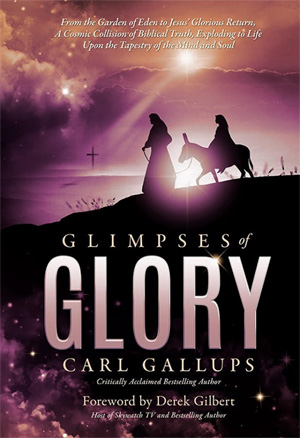 "From the opening words to the last, 'Glimpses of Glory' is like watching a riveting movie. Absolutely engrossing. A stunning journey that will answer many questions, and undoubtedly enhance your perspective of life and of God's Word!" -Tom Horn, CEO Skywatch TV
From Eden to John's visions of the end times, Carl Gallup paints images of God's handiwork on the canvas of human history-pictures of glory, but also of the human failings and frailty that make His ultimate victory all the more powerful. - Derek Gilbert, Host of Skywatch TV
419 Pages
Download the Forward. table of Contents and the first 7 of 70 chapters HERE

---
END TIMES INVESTIGATIONS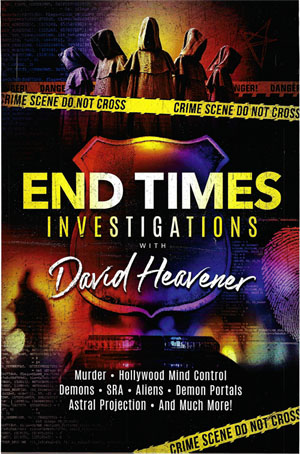 David Heavener reveals the schemes of the enemy during this rapidly emerging antichrist system, while providing answers to these, and other, questions:
• What's the association between antipsychotic drugs, shock therapy, and the film The Exorcist?
• How is the entertainment business connected with satanic ritual abuse, witchcraft, and programmed multiples?
• What is the Hollywood mind control machine and who is the Deep State's new media partner?
• Is there a relationship between Charles Manson, Jeffrey Dahmer, and mass shooters?
• What ties Jeffrey Epstein to the Holocaust? Are German scientists still doing Nazi-type procedures in America today?
• How does the alien-demon abduction disclosure connect with the one- world religious system?
• Why were churches built on graveyards? Why are trends such as communication with the dead, grave-soaking, and New Ageism growing among Christians?
• If the Nephilim race survived the flood, is there a remnant of their kind alive upon the earth today?
• Is it possible to survive the Illuminati's cashless system and mandatory vaccine?
• And why did Heavener—after his cousin, Shanda Sharer, was tortured and murdered at the age of twelve by four teenage girls—conclude that this went deeper than a senseless murder?

Jesus said, "Watch out that no man deceives you" (Matthew 24:4). As we enter this final hour, Heavener's prayer is that this book equips you to battle the antichrist's grand deception.
On Sale for $15.95
---

THE TRIUMPH OF THE REDEEMED
Eternal Perspective Calming Our Fears During These Troubled Times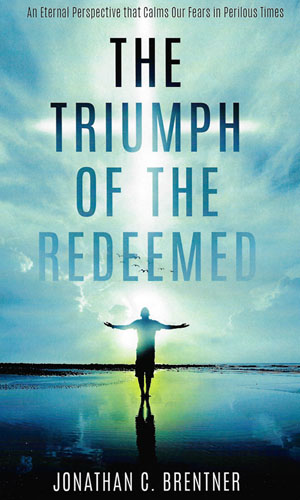 Where does you heart and mind flee to during times of hardship and danger? How do you cope during these times that 'try men's souls'?
Although most believers profess that they believe they will go to Heaven forever, they are just as battered by terrible times as their un- churched friends and relatives.
This book reveals how the Biblical specifics enables us to put into perspective the chaos and the terror surrounding us every single day! God's prophetic framework enables us to remain calm and serene as we cast our burdens on the shoulders of Jesus and leave them there.
As the prophetic hard times rolls over us, the Spirit induced heart peace will attract unbelievers who just want to experience the peace they see in our lives.
This book gives great detail of our lives in a future Paradise that truly lasts forever!
260 Pages
On Sale for $15.95
---
Filled With Prophetic Wisdom and Understanding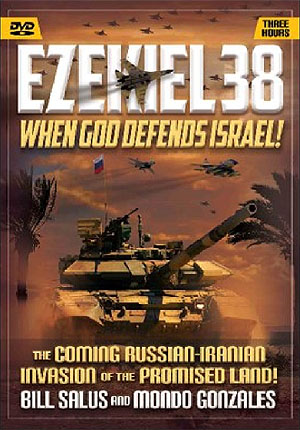 "Ezekiel 38: When God Defends Israel"
Ezekiel 38: When God Defends Israel – The Coming Russian and Iranian Invasion of the Promised Land. One of the greatest military slaughters in the history of mankind!
Ezekiel tells us that in the latter days, a group of armies from the "uttermost" north will orchestrate a massive sneak attack on Israel. At the time, Israel is said to be dwelling in relative security in a land without walls or bars. A shocking outcome awaits the enemy, as God breaks his silence and destroys the invading armies in a supernatural way. It's a miraculous rescue mission and it leaves our world and the Jewish people changed forever.
This 3-DVD set answers the questions we all want to know.
Part 1 – Who Are the Enemy Attackers?
Part 2 – Why Is Israel Attacked?
Part 3 – Why Does God Intervene on Israel's Behalf?
Part 4 – When Does This End-Time Battle Happen?
What is the outcome of this end-time battle and how does it change Israel's future?
As we see these nations all presently aligned and seemingly ready to take on God's Chosen People, we know this battle is closer than ever.
3-Hours Long -

---
HOME - Book Store - Newsletter Archives - Daily News Updates - Parler
Read The Most Current Newsletter Online
"Help Cutting Edge Share the Gospel"
We want to thank all of our financial supporters. Over the years your support has proven crucial in enabling us to make our full site free for everyone so that those who cannot afford to donate can have full access. BUT, This year we have experienced the painful 'birth pangs' of a world which is going crazy as it spins toward Antichrist!
We are clinging to life in a barren land, much as this struggling tree shown above! Our heartfelt thanks for helping us continue our outreach and preventing Cutting Edge from disappearing from the Internet, at a most crucial time in world history!
We have always believed that more souls will be won for Jesus Christ during the Last of the Last Days than in entire previous centuries. But, we need your financial support.
Thank you in advance!
May Jesus Richly Bless You,
David Bay, Director
---