Pastor Billy Crone -- New DVD's
Aliens Will Introduce Antichrist!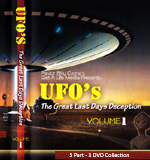 "UFO's - The Great Last Days' Deception"
Volume 1 of 2
Biblically Proves Aliens Are Demons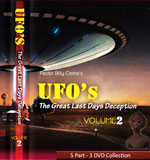 "UFO's - The Great Last Days' Deception"
Volume 2 of 2
New Age lie about the Rapture is Revealed!
==========
More UFO DVD's
"Watchers 7, Physical Evidence - Alien Implants" DVD
New DVD by L.A. Marzulli - Only $19.99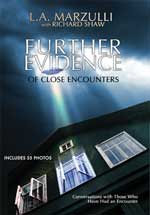 "Watchers 7 Further Evidence Book"
---
Transhumanism - The Update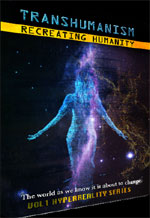 "Transhumanism: Recreating Humanity"
DVD, Vol 1, "Hyper-Reality Series"
---
God's Perfect Family Plan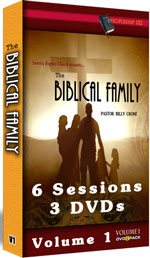 "The Biblical Family" - Volume 1 - Biblical Roles of Man, Husband, and Father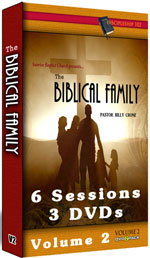 "The Biblical Family" - Volume 2 - Biblical Roles of Woman, Wife, Mother and of Children
---

"King of Creation" DVD
Breathtaking views of our planet and universe, beloved passages of Scripture, and timeless hymns of the Christian faith, all seamlessly woven
---
SHOPPING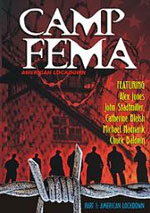 DVD
I. A concerned attorney, Jonathan Emord, sternly expresses his concern that America has moved into the last stages before a military dictatorship is imposed.
Why weren't Mr. Emord, and other patriots, concerned when Cutting Edge issued this same warning in October, 2001 -- thirteen years ago?
An outraged citizenry then might have stopped this planned New World Order juggernaut.
NEWS BRIEF: "THE RISE OF THE AMERICAN POLICE STATE", News With Views, By Attorney Jonathan Emord, May 12, 2014
"With the enormous growth of government, federal and state, it should come as little surprise that we are experiencing a fundamental shift in the relationship between the individual and the state with freedom receding and control advancing ... The rise of the American police state includesa massive post-9/11 increase in use of warrantless searches; in reliance on property forfeitures before a trial on the merits; in home invasions; in massive data gathering and government storage of private information from smart phones and computers; in the militarization of state and local police; and inregulatory inspections and enforcement actions against people whose regulatory offenses harm no one. Chumley's account is so compelling because she roots it in specific factual examples, dozens of them."
We concur wholeheartedly! The Illuminati Plan, from the very beginning, named the destruction of the Twin Towers in Manhatten and setting the Pentagon on fire as actions the Elite were going to take in order to bring down this existing Old Order so the New World Order could be set in place. These Illuminati cards from the Illuminati Card Game were on the public retail market in 1995, so anyone who played this game or who uncovered this card game in researching the insidious New World Order would know that these important buildings were targeted by the Elite; no one would know the date on which these attacks were planned, but players of this role playing game would know the intent.
Therefore, on 9/11, with both towers having been imploded in their footprints, and with the Pentagon on fire in the middle courtyard, we knew that the rest of the plan scheduled to start unfolding once the attack had occurred would now start unfolding. We knew the Plan was to pass dictatorial laws immediately after the attacks on the Twin Towers and the Pentagon.
In real time, as these dictatorial laws were being passed, Cutting Edge posted a number of articles, warning of the danger ahead of losing our Constitutional government and all our freedoms and rights.
Please take a few moments to read these archived articles which we began posting in late September, 2001.
NEWS1533 -- "MASSIVE TERRORISM AGAINST AMERICAN CITIES! IS THIS THE BEGINNING OF THE TERRORS PLANNED TO ACCOMPANY WORLD WAR III?" (NOTE: Posted 9/11/2001)
NEWSW1550 -- "BITTER FRUITS OF BUSH'S WAR ON TERRORISM -- PROPOSED LOSS OF PERSONAL AND CONSTITUTIONAL FREEDOMS"
Just as the Protocols of the Learned Elders of Zion Envisioned 200 Years Ago
NEWS1553 - "BUSH ADMINISTRATION IS ALREADY REDEFINING TERRORIST!"
NEWS1560 -- "NBC NIGHTLY NEWS PROCLAIMS NEW WORLD ORDER TONIGHT, OCTOBER 11, 2001!"
NEWS1567 -- "ANTI-TERROR LEGISLATION -- RUSH TOWARD DICTATORSHIP"
NEWS1575 -- "RUSH TOWARD DICTATORSHIP! BUSH ADMINISTRATION TO USE CIVIL WAR ERA "SEDITIOUS LAW" THAT JAILS PEOPLE WHO JUST CRITICIZE GOVERNMENT"
NEWS1576 -- "RHETORIC AND REALITY: COMPOSITE PICTURE OF THE RAPIDLY APPROACHING DICTATORSHIP!"
NEWS1577 -- "MARTIAL LAW - PART 1 -- IN THE CITIES"
NEWS1579 -- "ASHCROFT'S FBI TIGHTENING NOOSE AROUND "DOMESTIC TERRORISTS"
NEWS1580 -- " 'DOMESTIC TERRORIST' REPORTED IN CLINTON-ERA F.B.I. FLYER HAS NOW BEEN CODIFIED INTO LAW! PATRIOT ACT WILL BE OUR UNDOING"
Subtitle: " "Domestic Terrorist" may be codeword for arresting and persecuting patriots and Fundamental Christians"
NEWS1584 -- "AMERICA'S "MOST TRUSTED" PRESIDENT HAS ALSO GRABBED DICTATORIAL POWERS!"
As you can see from just a surface reading of these articles, Cutting Edge knew from our 14 years of research prior to 9/11/2001 that the Illuminati planned to use terror attacks as the excuse to rapidly strip all American citizens of their Constitutional government and of all our freedoms.
We had hoped that our many articles warning that these attacks would be used as the excuse to strip all American citizens from our rights and freedoms would result in such an outrage that the Illuminati would be forced to backtrack, would be forced to at least delay their plans.
Sadly, Conservative Patriots could not or would not see the truth unfolding in front of their eyes because "Conservative, Christian" George W. Bush was the man in the White House. Surely, no Christian Conservative President would enslave the people. I actually read a commentary warning that if the Patriot Act provisions were ever to fall into the hands of a Liberal Democrat, Americans could lose our freedoms. But, this commentator said, we have nothing to fear as long as George W. Bush was President.
What a laugh! This march to the New World Order is a Republican / Democrat Plan. Leaders of each party are equally committed to the New World Order. And, George W. Bush, like his father, George H.W. Bush and his grandfather, Senator Prescott Bush, were members of the Satanic secret society, "Skull & Bones", the same type of society that trained Adolf Hitler in the deepest recesses of Black Magick Witchcraft.
Soon after George W. Bush was elected, I stated in a newsletter that America had more to fear for our freedoms under a Republican President than a Democrat. Sadly, that opinion proved to be far too true.
So here we are, fourteen years removed from our original warnings, and Conservative Republicans are just now awakening from their sleep, seeing the damage occurring and blaming Liberal Democrats for the mess. President Barack Obama is now completing the process begun by President George W. Bush.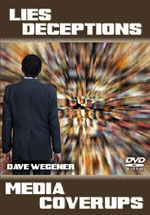 II. Has President Obama launched the Nigerian crisis as the key action in a "Wag The Dog" scenario?
Is the sudden Nigerian interest in the kidnapped schoolgirl story supposed to cover the breaking news on the Benghazi disaster?
NEWS BRIEF: "We're Falling For Obama's 'Wag the Dog' Moment: Col. Allen West, BizPac Review, May 12, 2014
"In a blog post published Monday on his website, former Congressman Allen West questioned the timing of the Obama administration's focus on the kidnapped Nigerian schoolgirls, saying it's 'fishy' to him ... 'Isn't it interesting that all of a sudden when celebrities get engaged, it becomes a national emergency?' "
"West asked why now, suggesting the White House is trying to divert attention away from the select committee formed to investigate what really happened in Benghazi. "Are we witnessing an Obama 'Wag the Dog' moment with Boko Haram in Nigeria?' he wrote. ;'I say yes. Consider all the scandals facing the Obama administration, especially Benghazi and the Select Committee, which Rep. Nancy Pelosi referred to as a 'political stunt'.'"
" 'What better time than right now, to create the straw man of Boko Haram, another distraction for which no real action will take place', West continued. "
News stories abound which state boldly that President Obama and former Secretary of State Hillary Clinton simply cannot allow an honest, independent review of the attacks of Benghazi to ever come out. Such an investigation is said to reveal the gross incompetence of the President and his Secretary of State, as they allowed an explosive Islamic protest to get out of control. This protest spun out of control when Clinton and Obama ordered American elite Marines to "stand down" and not come to the aid of the American Embassy.
With the flames of Benghazi once again leaping around the White House, what better way to diffuse domestic interest than to jump on board the Nigerian schoolgirl bus and ride it to political safety?
---

Against All Odds Israel Survives
6 DVD set - Run Time: 9 hours
How does Israel survive against all odds? Modern-day Israel is truly a divine wonder of the current age. How has it triumphed through four major wars and survived relentless terrorist attacks? Meet the actual people who lived through what can only be described as miracles of Biblical proportions, and share their remarkable stories.
Miracle 1 - The Assignment; Miracle 2 - Miracle at Michmash; Miracle 3 - Shula: The Girl Who Became a Spy; Miracle 4 - The Miracle of Survival: Hitler and the Holocaust;Miracle 5 - A Boy Named Ezra; Miracle 6- The Miracle of '48; Miracle 7- 1967!; Miracle 8 - A Warrior Named Kahalani; Miracle 9 - The People of the Book Come Home; Miracle 10- A Place of Miracles?; Miracle 11- Myth or Miracles?; Miracle 12- Rescue at Entebbe; Miracle 13- In Search of a Miracle.
ORDER NOW -- Watch Dynamic Trailer
---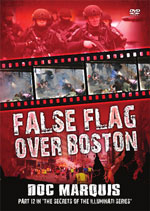 False Flag Over Boston"
New DVD by Doc Marquis
Volume 12 of 'Secrets of the Illuminati' Series
No one should doubt for a minute that the Boston Marathon was a 'False Flag' event carried out by the Illuminati. On April 15, 2013 multiple explosions at the 'Boston Marathon Race' killed and injured hundreds; was this just another 'jihad by some radical Islamic group' or, is there more to what happened at Boston than our own government wants us to know?
"Did the Illuminati have a hand in the Bonston Marathon Bombings and, if so, what evidence can be linked to them"?
"Why were runners at the race being told that there would be a "Bomb Exercise" going on before the race even began"?
"Police personal who lived and worked around Sandy Hook mysteriously show up in Boston. Why? They have no jurisdiction there...or do they"?
"What was the secretive, private, civilian military group known as 'The Craft', with their 'Skull cap Logo', doing at the Boston Marathon Bombings"?
These and so many other questions will be answered as Doc Marquis, once again, teams up with his Director Cory Black to unveil the "False Flag Over Boston". Two hours long - http://www.cuttingedge.org/detail.cfm?ID=2618
---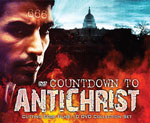 "Is A Shooting War About To Start Between Russia and the United States?"
Is World War III Possible over the current Ukrainian crisis? What saith the Prophecies?
---
Unique End of the Age Spiritual Warfare

"Doctrines of Demons"
New DVD by Ron Matsen, Koinonia House
The Apostle Paul gravely warned us that one of the unique events alerting us that the End of the Age was upon us was that, suddenly, 'christian' leaders would abandon genuine Biblical doctrines, teaching instead (1 Timothy 4:1).
Satan often relies on deception through disinformation. Disinformation is the intentional misrepresentation of the truth. Therefore, doctrines of demons are creeds that offer counterfeit truths, bold lies passed off as Biblical Truth. Ron Matsen teaches clearly that teachers abound today, teaching doctrines of demons and are deceiving many!
Jesus told us, that, when we see End of the Age prophecy being fulfilled, we were to look up, for our Redemption is drawing nigh! This DVD will enlighten you and give you great encouragement. http://www.cuttingedge.org/detail.cfm?ID=2616
---
---
---
Headline News Articles
Jesus' Triumphal Ride On Palm Sunday - Fulfillment of the Most Precise, the Most Incredible Prophecy In The Entire Bible!
When Jesus fulfilled this prophecy, He stamped "Valid" on His entire Messianic ministry and office. But, sadly, most people have never, ever heard of this wonderful prophecy -- certainly not from our pulpits!
D.A.R.P.A. IS FUNDING AN IMPLANTABLE CHIP FAR MORE ADVANCED THAN"DIGITAL ANGEL"! M.M.E.A. - MULTIPLE MICRO ELECTRODE ARRAY IS SO ADVANCED IT CAN FULFILL REV 13:16-18! Part 1 of 5
We explain the actual science of MMEA in this article so you can see how all humans on earth can be completely controlled by this implantable chip! Emotions - fear, euphoria, depression -- plus pleasure and pain, can be controlled and even caused, by R.F. (Radio-Frequency signal)! Silent, large funding is occurring that soon will be ready for "The Christ" to use once he arises. RFID is just the "tip of the iceberg".[For full details of D.A.R.P.A., read NEWS1739]
D.A.R.P.A. IS FUNDING AN IMPLANTABLE CHIP FAR MORE ADVANCED THAN"DIGITAL ANGEL"! M.M.E.A. - MULTIPLE MICRO ELECTRODE ARRAY - Part 2 of 5
The funding source always reveals the ultimate goal the Illuminati has in mind for this human implantable chip. America is leading the way to establishing the greatest, most repressive global dictatorship imaginable, one that will fulfill Bible prophecy of the "Mark of the Beast".
M.M.E.A. - MULTIPLE MICRO ELECTRODE ARRAY IS SEEN BY OCCULTISTS AS "TRANSCENDENCE", A MEANS BY WHICH MANKIND SHALL MAKE THAT "PARADIGM JUMP" IN CONSCIOUSNESS TO BECOME GOD! - Part 3 of 5
"The Brain Machine Interfaces Program will create new technologies for augmenting human performance through the ability to noninvasively access codes in the brain in real time and integrate them into peripheral device or system operations ... This technology is just another church, a place to worship ... The kingdom of God is within us all, so these technologies are expanding the environment ... God is all powerful love. You can do no wrong when the spirit of love, the Holy Spirit is with you. " ["Technical Jesus"]
M.M.E.A. - MULTIPLE MICRO ELECTRODE ARRAY IMPLANTABLE CHIP -- IS IT JUST ANOTHER "SATANIC INSERT" WHICH HAVE BEEN USED BY COVENS FOR OVER 4,000 YEARS? - Part 4 of 5
Satanists make extensive use of special inserts in a person's body who is in witchcraft, or a person they wish to control. The Biblical Mark of the Beast would be a natural "insert" for the most powerful Satanist witch in world history to use to control the entire population of the world. Stand by for startling insights!
Technology to "buy and sell" with the M.M.E.A. chip is both simple and in use right now! Too many people believe the technology to "buy and sell" with an implantable chip is complicated and that the chip must be updatable -- not true, as you shall soon see!
PROPHETIC ALERT! President Obama Is Quietly Forming The North American Union!
Progress toward forming Supernation #1 of the Club of Rome Plan is suddenly lurching forward.
Daniel 7:7-8 is now rapidly moving toward completion.
This prophecy is the only one in the entire Bible which must be fulfilled before Antichrist can arise!
Is President Obama Going To Make An Announcement Confirming The Existence of Extra-Terrestrials? He has just appointed a "UFO adviser"!
Was Ronald Reagan A Secret Member of the Luciferian Secret Society, The Rosicrucians?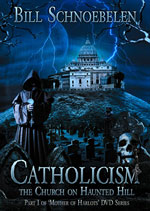 SPECIAL ANNOUNCEMENT
Pope Francis I Preparing To Be The False Prophet Revelation 13:11-18
Your hair will stand on end when you read of the doctrinal heresies and doctrinal reversals initiated by Pope Francis !
"At the proper moment in history, the Pope will visit the combined Jewish/Christian/Moslem sector of Jerusalem to announce that all religions should be combined into one." (Illuminati Plan)
This is the Plan and Pope Francis I is the Man.
BREAKING NEWS JUST IN! Pope Francis has just announced he will visit Jerusalem in May! See details in this article, above.
Abruptly, Significant Progress Occurs In Prophetically Reorganizing All Nations Into 10 Supernations
Prophetic Supernation #9 is forming, with a deadline of December, 2015
South and Southeast Asia (ASEAN) is now coalescing into a single giant nation. When this nation is formed, it will be part of the fulfillment of Daniel 7:7-8
"Gun Control / Seizure Advocates Enter Through Back Door To Achieve Control:
We will pry your gun from your dead, cold fingers" (Lt. Col. Bateman, Homeland Security)".
Shocking Prophetic News: Revelation 18 Prophecy Reveals That America Will NOT Suffer Economic Collapse Until Antichrist Is Here
Subscribe To Headline News For Only $25 per year!
Your faithful support enables us to keep Cutting Edge free for everyone else. Our readers have always loved the indepth correct news analysis found in our "Headline News Analysis".
If you want only to make a donation rather than subscribe to Headline News, simply click on the 'Donation Button' shown to the left and complete the simple form.

---
Shipping Today
"Blood Sacrifice"

Volume 2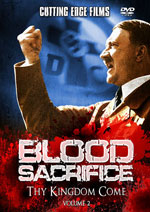 "Thy Kingdom Come"
Adolf Hitler used his demonic power to influence men, to intimidate and conquer the German christian churches.
Prophecy states that Antichrist will accomplish the same goal.
Volume One
"Blood Sacrifice: Cleansing The Soil For The Aryan Antichrist", DVD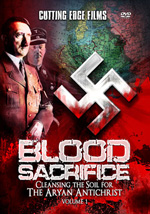 Now In-Stock
Nazi Magick The Key Understanding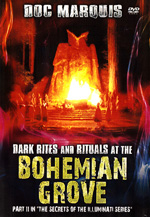 "Dark Rites And Rituals At Bohemian Grove" DVD
New DVD by Doc Marquis
#11 In His 'Secrets of the Illuminati' Series
---

"Blood Moons Over Israel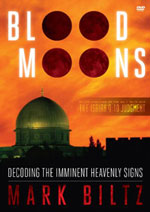 Imminent Heavenly Signs
This message might be the most compelling prophetic revelation of our time
---
New Book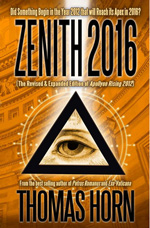 "Masonic Countdown Started in 2012 To Produce Global Leader!"
Learn about: Blood Moons, Feast Days and the Comet of the Century, the return of the Nephilim, the planned role of Pope Francis I, and what the Protestant Reformers believed about 2012-2016.
---
"Noah's Ark" Movie Begins In May, 2014
Know The Biblical Account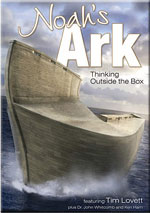 "Noah's Ark" DVD
"Thinking Outside the Box"
"Noah's Ark"
"Quest For Discovery" 200 page book
---
God IS Prophetically Moving In Israel
DVD's by Rabbi Cahn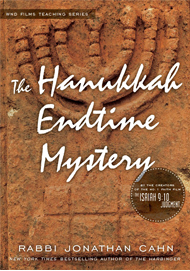 "The Hanukkah Endtime Mystery" (DVD)
"The Masada Mystery DVD"
"The Sanhedrin Secret DVD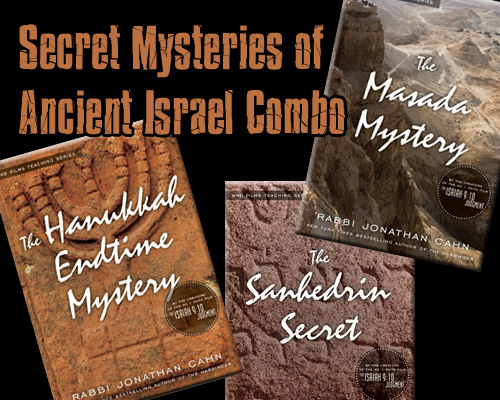 "Secret Mysteries of Ancient Israel" DVD Set
Combo DVD Set -- by Messianic Rabbi Jonathan Cahn
Regularly $38.85, Combo Price $25.99, Saving You $11.87
---
"Sign of the Times" DVD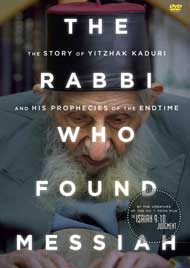 "The 108-year-old prominent Rabbi who declared Jesus was Messiah"!
---
New Freedom DVD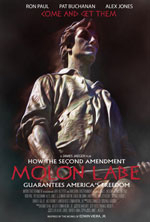 "Molon Labe" DVD
"How The Second Amendment Guarantees America's Freedom"
Reg. $19.99, Only $14.99
---
Pastor Billy Crone
New DVD's
Latest In "Countdown To Eternity" Series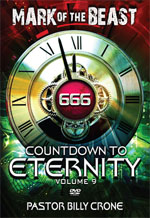 "Countdown To Eternity", Vol 9, "Mark of the Beast"
---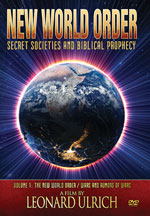 "Secret Societies and Prophetic Wars / Rumors of Wars"
DVD by Leonard Ulrich
---
Freemasonry In America
"America's Founding Fathers Combination DVD Offer"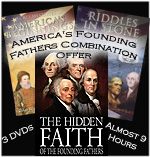 Bought Separately, $89.97, Combo Offer is only $49.97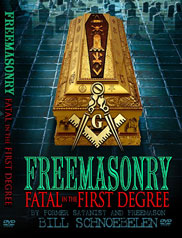 "Freemasonry: FATAL In The First Degree"
New DVD by Bill Schnoebelen, Former Mason, Satanist
Regularly $24.99, Now Only $19.99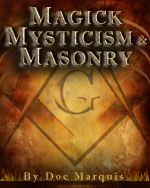 "Magick, Mysticism, and Masonry - DVD by Doc Marquis"
Regularly $39.99, Now Only $19.99