Pastor Billy Crone -- New DVD's
Aliens Will Introduce Antichrist!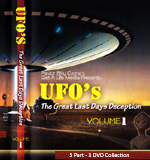 "UFO's - The Great Last Days' Deception"
Volume 1 of 2
Biblically Proves Aliens Are Demons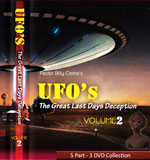 "UFO's - The Great Last Days' Deception"
Volume 2 of 2
New Age lie about the Rapture is Revealed!
==========
More UFO DVD's
"Watchers 7, Physical Evidence - Alien Implants" DVD
New DVD by L.A. Marzulli - Only $19.99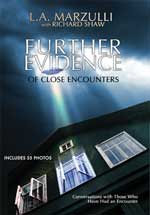 "Watchers 7 Further Evidence Book"
---
Transhumanism - The Update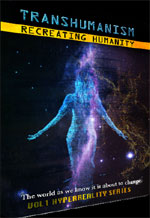 "Transhumanism: Recreating Humanity"
DVD, Vol 1, "Hyper-Reality Series"
---
God's Perfect Family Plan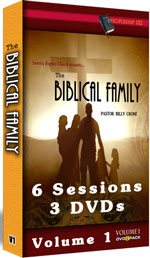 "The Biblical Family" - Volume 1 - Biblical Roles of Man, Husband, and Father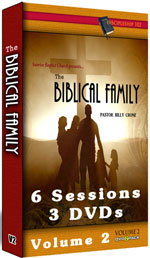 "The Biblical Family" - Volume 2 - Biblical Roles of Woman, Wife, Mother and of Children
---

"King of Creation" DVD
Breathtaking views of our planet and universe, beloved passages of Scripture, and timeless hymns of the Christian faith, all seamlessly woven
---
SHOPPING
HOT NEWS

" Against All Odds Israel Survives"
"Does A Divine Power Continue To Uphold Israel?"
6 DVD set - Run Time: 9 hours
ORDER NOW -- Watch Dynamic Trailer
I. How does Israel survive against all odds? Modern-day Israel is truly a divine wonder of the current age. How has it triumphed through four major wars and survived relentless terrorist attacks? Meet the actual people who lived through what can only be described as miracles of Biblical proportions, and share their remarkable stories.
Israel is going to need even more of God's upholding power as the End of the Age and Antichrist burst on to the world scene. Consider some of the startling news stories today, guaranteed to start an all-out regional war.
NEWS BRIEF: "Jewish Immigrant Demands Loan to Build Third Temple", Israel Today, May 16, 2014
"A Jewish immigrant from Ethiopia is looking to sue Israel's major banks for refusing to facilitate his efforts to raise money for the rebuilding of the Temple in Jerusalem. The man complains that Israel's four largest banks have not allowed him to open accounts for taking in donations toward this goal, nor have they approved any of his loan requests."
Nothing gets the Muslim more irate more quickly than suggesting that Israel is planning to infringe upon Islamic ground around the Dome of the Rock (Al-Aqsa Mosque). If Israel were to start marching her armies toward Al-Aqsa, millions of Palestinians would attempt to stop IDF tanks with their own bodies and the armies of Israel's closest Islamic neighbors would instantly began an invasion of the tiny Jewish state.
At that moment, God will have to step in with massive protection. However, the direction of that protection may be silently hidden away in the vaults of the Western secret societies. One look at the evil Hexagram on the Israeli flag informs you that the Jewish government is presently controlled by global Illuminized Freemasonry. What is Masonry's attitude toward the present Dome of the Rock and what is their belief in a Third Jewish Temple?
The answer may astound you! Global Freemasonry considers the Third Jewish Temple so important that, if Masonic leaders do not rebuild the Temple, their entire Religion would collapse!
NEWS1643 -- "FERVENT MASONIC DESIRE TO REBUILD SOLOMON'S TEMPLE IS THE DRIVING FORCE BEHIND THE EVENTS OF THE MID-EAST TODAY"
"Illuminized Western Freemasonry has long desired to rebuild Solomon's Temple on the Temple Mount. Masonic forces of the United Kingdom, United States, and Israel are absolutely determined to rebuild Solomon's Temple. This plan will bring about World War III, Antichrist, and the beginning of the Tribulation."
One quote from a famous Masonic author tells you all you need to know about how important rebuilding the Temple is to global Freemasons. Listen and prepare to be shocked.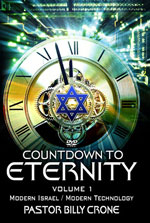 "Of all the objects which constitute the Masonic science of symbolism, the most important, the most cherished, by the Mason, and by far the most significant, is the Temple of Jerusalem. The spiritualizing of the Temple is the first, the most prominent and the most pervading, of all symbols of Freemasonry ... Take from Freemasonry its dependence on the Temple; leave out of its ritual all references to that sacred edifice, and to the legends and traditions connected with it, and the system itself would at once decay and die ... " ["Encyclopaedia of Freemasonry", by Albert Mackey, MD, 33º and Charles T. McClenachan, 33º, Revised Edition, by Edward L. Hawkins, 30º and William J. Hughan, 32º, Volume II, M-Z, published by The Masonic History Company, Chicago, New York, London, 1873, A.G. Mackey, 1927, by the Masonic History Company.]
Let us repeat the critical understanding that the noted 33º Masonic author, Albert Mackey, has just given us:
"Take from Freemasonry its dependence on the Temple; leave out of its ritual all references to that sacred edifice, and to the legends and traditions connected with it, and the system itself would at once decay and die ... "
Another Masonic author says: "The traditions and romance of King Solomon's Temple are of great interest to everyone who reads the Bible. They are of transcendent importance to Masons." [The Holy Bible: The Great Light In Masonry", King James Version, Temple Illustrated Edition, A.J. Holman Company, 1968, Forward entitled, "The Bible and King Solomon's Temple in Masonry", by John Wesley Kelchner].
Let us review the important understanding:
"The traditions and romance of King Solomon's Temple ... are of transcendent importance to Masons."
The word, "transcendent", is used by genuine Biblical Christianity to describe God Himself. Just as the dictionary explains, God is truly "transcendent", "to pass beyond the limit that humans can grasp"; "to exist above and independently of material experience or the universe".
In other words, Solomon's Temple is to the Freemason what God is to the genuine Christian!
In other words, Global Freemasonry is totally committed to the destruction of the Dome of the Rock and the rebuilding of the Third Temple. To allow the Dome of the Rock to remain standing means that Masonic leaders the world over would acquiesce in the destruction of Freemasonry!
How, then, might Masons destroy the Arab Dome? By an act of Nature, of course!
NEWS2485, Listen to the Illuminati Plan pertaining to the Dome of the Rock. "If the Messiah is to appear, then he must be produced ... it may be possible for the New David to ride into Jerusalem in all his resplendent majesty. Note the word 'ride' ... on a donkey as predicted in Zechariah 9:9 ... it would seem advisable for the new Messiah to repeat it, donkey and all ... The processional route will, of course, lie directly across the Kidron ravine, as close as possible to the Temple Mount ... he must be duly enthroned and anointed with oil (in token of Psalm 45:6-7) amid the rubble of the dome of the Rock ..." [Peter Lemesurier, 'The Armageddon Script', p. 233-35; Emphasis added]
Did you get that? The Plan to produce Antichrist [New David] envisions that, by the time he appears east of Jerusalem riding on a donkey just as Jesus did on what we today celebrate as Palm Sunday, he will travel to the "rubble of the Dome of the Rock"!
If Israel blows up the Dome, 1.4 billion Muslims will instantly explode in fury. But, that fury will be much lessened if it is clear that the Dome was destroyed by a strong earthquake. Do you remember how Yassir Arafat of the Palestinian Authority directed a massive digging of earth out from under the Dome? Jewish engineers strenously objected, saying that the Dome was being undermined and might fall if struck by an earthquake.
Israel is one of the nations possessing Scalar Wave Electromagnetic warfare capability. Listen now to American Defense Secretary of Defense William Cohen.
"Others (foreign scientists) are engaging even in an eco-type of terrorism whereby they can alter the climate, set off earthquakes, volcanoes remotely through the use of electromagnetic waves." (COHEN ADDRESS 4/28 AT CONFERENCE ON TERRORISM: Terrorism, Weapons of Mass Destruction, and U.S. Strategy Sam Nunn Policy Forum, April 28, 1997 University of Georgia, Athens, Georgia)
If Illuminized Freemasonry wants to destroy the Dome of the Rock so they can rebuild their coveted Third Temple, and the Dome has previously been structurally weakened, scalar electromagnetic waves can easily be aimed at the Dome.
When the Dome is destroyed, what is the next event on Israel's calendar?
The Plan to produce Antichrist [New David] envisions that, by the time he appears east of Jerusalem riding on a donkey just as Jesus did on what we today celebrate as Palm Sunday, he will travel to the 'rubble of the Dome of the Rock'!
Watch the formation of the 10 Supernations of the Club of Rome Plan. When these ten supernations are formed and are operating as nations, Christians everywhere must look up, for our Redemption draweth nigh!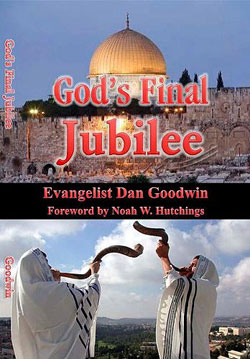 II. If the Pope declares a new Palestinian State while visiting Israel, a stern End of the Age prophecy might be fulfilled!
After the inevitable furor dies down, the stage will be systematically set for one of the most startling annihilation prophecies in the entire Bible.
NEWS BRIEF: "Pope Will 'Recognize Palestine, Call to End Occupation' ", Israel National News, 5/19/2014
"Palestinian Authority (PA) and Arab Christian sources are already celebrating Pope Francis's visit to Israel starting next Sunday, saying his choice to begin the trip directly in PA-held Bethlehem is meant to 'recognize Palestine' and 'oppose the occupation'."
First of all, nothing makes my blood boil faster than the idea that Israel is "occupying" land that rightfully belongs to the Palestinians. The reality is that the Palestinians are illegally squatting on Holy Land, given to the Jews forever about 5,000 years ago by Omnipotent and Eternal God!
God foretold in Joel 3 that one of the reasons He was going to deliver physical annihilation upon the many peoples in the Middle East is that they conspired to "divide the land" of Israel (Read full sobering details in NEWS1806, entitled, "God Threatens End Times Judgment Against Nations Who 'Divide' Israel's Land")
Secondly, I find it interesting that the only christian leader who is going to back the false claims of the Palestinians so completely is the Roman Catholic Pope, that false christian who "has two horns like a lamb" (Revelation 13:11).
This false christian leader will turn out to be the Second Beast of Revelation 13, the one who wields the same occult power as Antichrist and who forces all mankind to take the Mark of the Beast or be beheaded!
How is the Pope planning to "recognize Palestine" without actually proclaiming the words?
* "He is taking a helicopter directly from Jordan to Palestine - to Bethlehem. It's a kind of sign of recognizing Palestine"
* "... the pope intends to define himself as the "Che Guevera of the Palestinians" and support their "struggle and rights" during his visit."
* "In Bethlehem the pope is to travel in an open-top car and meet with PA Chairman Mahmoud Abbas, holding "mass" prayer services there instead of in Jerusalem in what has been called a show of support for the PA."
* "After the 'mass' services, the pope is to visit a nearby 'refugee camp'."
* "... the pope "will have a lunch with Palestinians, with families suffering from the occupation...then he will visit Dheishe refugee camp to witness the suffering of Palestinian refugees."
* "The fact that "the pope will begin his visit in Palestine and not Israel," as Bandak put it, was meant as a slight to the Jewish state according to the PA official..."
If the Pope actually declares a Palestinian State, he will be aiding in the fulfillment of Isaiah 12:
"And He (God) will stretch over it (Edom) a measuring line of confusion and the plummet stones of chaos over its nobles. They shall call its nobles to proclaim the kingdom, but nothing shall be there ..." [Isaiah 34:11b-12; Parallel Bible, KJV/Amplified Bible Commentary]
"They shall call its nobles to proclaim the kingdom, but nothing shall be there".
When you hear this proclamation of a Palestinian State, know that Bible prophecy has been fulfilled, know that nothing will come of it, and know that the final annihilating war of the House of Edom, the Palestinians, is close at hand.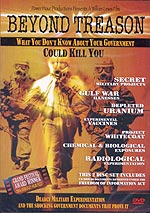 DVD
III. Rush Limbaugh has declared that the treatment delay which the Veteran's Administration Hospitals are forcing sick veterans to endure really amount to "death panels"!
Rush does not realize how right he is!
NEWS BRIEF: "Limbaugh Equates VA Wait List Crisis to 'Death Panels' ", News Max, 20 May 2014
"The scandal erupting over veterans dying while they wait for medical treatment at VA hospitals is a 'microcosm of what Obamacare is going to be', conservative radio talk show host Rush Limbaugh told listeners on his Monday program ... He bashed Obamacare and what he characterized as a "modern embodiment of the death panel" after speaking with a caller who identified himself as a veteran who has been waiting for two years to be assigned a primary care doctor through the Department of Veterans Affairs."
"Limbaugh said the secret waiting lists – internal lists allegedly kept within the VA in an attempt to hide wait times for treatment – resulted in 'deaths by attrition'."
Rush is right, but he does not realize that most of the sick veterans are dying from an illness -- usually some form of cancer -- brought on by battlefield exposure to Depleted Uranium munitions. In Gulf War I, where victory was so quickly achieved, 75% of the veterans have come down with an illness prompted by D.U. exposure! The statistics of men dying from Gulf War II are going to be even higher because the war was so prolonged that most men were exposed for a whole year. Listen to a battlefield surgeon trained in all aspects of modern desert warfare, explain to me how exposure to uranium will produce many types of illnesses.

"Part of the insidious nature of this DU poisoning is that its effects take a long time to develop; therefore, when a soldier becomes ill 3-10 years later, the Pentagon is primed to deny that the origin of the sickness is this Gulf War. "
Each soldier waiting at the VA hospital to be treated for his illness has been exposed to the following toxic elements.
1. Searing heat between 120-150° - Nearly all year long
2. Local biting insects that deliver a toxic pathogen with which native Iraqis have to contend daily
3. A cocktail of vaccines that were administered prior to landing in Iraq. As in Gulf War I, these vaccines are highly toxic
4. Exposure to Depleted Uranium in the air, in the water in some areas, and in the dust everywhere. As Amy Worthington states in her article in The Idaho Observer, "The US and British troops are the walking dead."
5. Unknown and unpredictable mutations of physical maladies caused by the above combination of toxic elements
In the daily campaign in Iraq, soldiers are breathing in the toxic Depleted Uranium, and many of them are being constantly bitten by the local insects. These two elements join the toxic vaccine already in the body. Because of the unrelenting, searing heat, nearly every soldier is dehydrated to some degree, thus allowing this deadly combination of toxins to build up to dangerously concentrated levels. Further, this doctor related how American scientists keeping watch over the radioactive poisoning of the Pacific islands at which France and the United States conducted nuclear tests several decades ago, are constantly finding mutated organisms that have never been identified before! Uranium poisoning in our soldiers is mutating with these other elements to create strange and deadly organisms for which the soldiers have not been prepared to face.
The way in which these five elements combine to make the solider sick, or to kill him, will vary widely with each soldier. The age of the soldier plays a part, as does the individual genetic code, as does the health of the immune system. Thus, soldiers will be getting sick at various points along the time spectrum. Further, the exact cause of death will vary so widely that it will be difficult to prove any single cause. Some soldiers will die of pneumonia, some of internal organ meltdown, some of apparent heart attack, and some will die of maladies perhaps not yet seen in medical science.
Thus, the Pentagon can deny that these illnesses can be attributed to any single cause, like D.U.
The reality is that medical science can do nothing to cure these many illnesses brought on by exposure to uranium, and they know it. Therefore, VA hospitals are delaying bringing these hopelessly sick veterans, preferring that as many as possible will die before they can be admitted.
Truly, the Pentagon does view our beloved soldiers as "throw-away soldiers".
For more reading on this horrendous catastrophe, read articles in our Depleted Uranium section.
You can also read this news story: "Veterans Administration Abandons Vets Suffering From Depleted Uranium Contamination", Right Wing News, March 24, 2014
Does this 2014 article sound like this one in 2004? "The Pentagon Is Denying Medical Care For Veterans Stricken By Depleted Uranium Contamination"
The truth is that over 75% of all veterans serving in Afghanistan and Iraq are dying of D.U. illnesses; further, over one billion people living in the "Non-Integrating Gap" region are being daily exposed to air and soil contamination. (Read full details in NEWS2063)
On the day of White Throne Judgment, Presidents George Bush and Barack Obama are going to be found guilty of the greatest genocide in all of history. Depleted Uranium is the most potent killer to ever be unleashed upon mankind.
---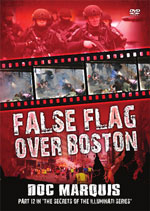 False Flag Over Boston"
New DVD by Doc Marquis
Volume 12 of 'Secrets of the Illuminati' Series
No one should doubt for a minute that the Boston Marathon was a 'False Flag' event carried out by the Illuminati. On April 15, 2013 multiple explosions at the 'Boston Marathon Race' killed and injured hundreds; was this just another 'jihad by some radical Islamic group' or, is there more to what happened at Boston than our own government wants us to know?
"Did the Illuminati have a hand in the Boston Marathon Bombings and, if so, what evidence can be linked to them"?
"Why were runners at the race being told that there would be a "Bomb Exercise" going on before the race even began"?
"Police personal who lived and worked around Sandy Hook mysteriously show up in Boston. Why? They have no jurisdiction there...or do they"?
"What was the secretive, private, civilian military group known as 'The Craft', with their 'Skull cap Logo', doing at the Boston Marathon Bombings"?
These and so many other questions will be answered as Doc Marquis, once again, teams up with his Director Cory Black to unveil the "False Flag Over Boston". Two hours long - http://www.cuttingedge.org/detail.cfm?ID=2618
---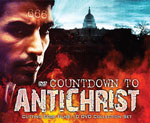 "Is A Shooting War About To Start Between Russia and the United States?"
Is World War III Possible over the current Ukrainian crisis? What saith the Prophecies?
---
Unique End of the Age Spiritual Warfare

"Doctrines of Demons"
New DVD by Ron Matsen, Koinonia House
The Apostle Paul gravely warned us that one of the unique events alerting us that the End of the Age was upon us was that, suddenly, 'christian' leaders would abandon genuine Biblical doctrines, teaching instead (1 Timothy 4:1).
Satan often relies on deception through disinformation. Disinformation is the intentional misrepresentation of the truth. Therefore, doctrines of demons are creeds that offer counterfeit truths, bold lies passed off as Biblical Truth. Ron Matsen teaches clearly that teachers abound today, teaching doctrines of demons and are deceiving many!
Jesus told us, that, when we see End of the Age prophecy being fulfilled, we were to look up, for our Redemption is drawing nigh! This DVD will enlighten you and give you great encouragement. http://www.cuttingedge.org/detail.cfm?ID=2616
---
---
---
PROPHETIC ALERT! President Obama Is Quietly Forming The North American Union!
Progress toward forming Supernation #1 of the Club of Rome Plan is suddenly lurching forward.
Daniel 7:7-8 is now rapidly moving toward completion.
This prophecy is the only one in the entire Bible which must be fulfilled before Antichrist can arise!
Is President Obama Going To Make An Announcement Confirming The Existence of Extra-Terrestrials? He has just appointed a "UFO adviser"!
Was Ronald Reagan A Secret Member of the Luciferian Secret Society, The Rosicrucians?
Shocking Prophetic News: Revelation 18 Prophecy Reveals That America Will NOT Suffer Economic Collapse Until Antichrist Is Here
Subscribe To Headline News For Only $25 per year!
Your faithful support enables us to keep Cutting Edge free for everyone else. Our readers have always loved the indepth correct news analysis found in our "Headline News Analysis".
If you want only to make a donation rather than subscribe to Headline News, simply click on the 'Donation Button' shown to the left and complete the simple form.

---
Shipping Today

"Blood Sacrifice"
Volume 2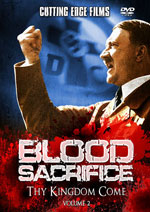 "Thy Kingdom Come"
Adolf Hitler used his demonic power to influence men, to intimidate and conquer the German christian churches.
Prophecy states that Antichrist will accomplish the same goal.
Volume One
"Blood Sacrifice: Cleansing The Soil For The Aryan Antichrist", DVD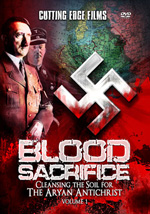 Now In-Stock
Nazi Magick The Key Understanding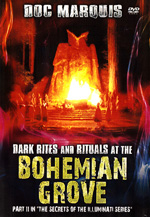 "Dark Rites And Rituals At Bohemian Grove" DVD
New DVD by Doc Marquis
#11 In His 'Secrets of the Illuminati' Series
---

"Blood Moons Over Israel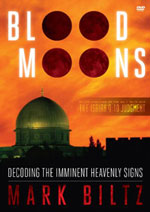 Imminent Heavenly Signs
This message might be the most compelling prophetic revelation of our time
---
New Book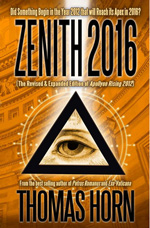 "Masonic Countdown Started in 2012 To Produce Global Leader!"
Learn about: Blood Moons, Feast Days and the Comet of the Century, the return of the Nephilim, the planned role of Pope Francis I, and what the Protestant Reformers believed about 2012-2016.
---
"Noah's Ark" Movie Begins In May, 2014
Know The Biblical Account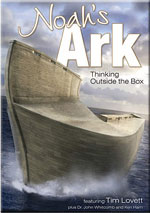 "Noah's Ark" DVD
"Thinking Outside the Box"
"Noah's Ark"
"Quest For Discovery" 200 page book
---
God IS Prophetically Moving In Israel
DVD's by Rabbi Cahn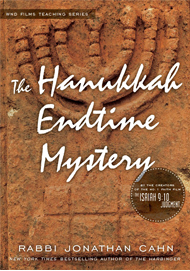 "The Hanukkah Endtime Mystery" (DVD)
"The Masada Mystery DVD"
"The Sanhedrin Secret DVD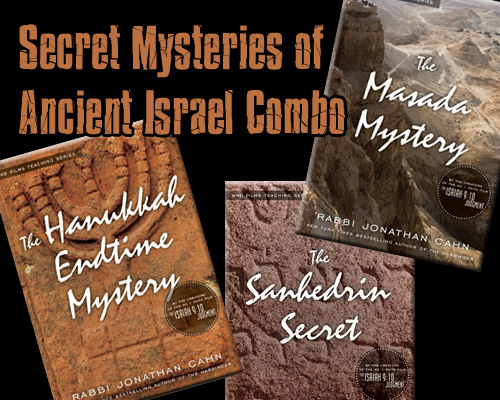 "Secret Mysteries of Ancient Israel" DVD Set
Combo DVD Set -- by Messianic Rabbi Jonathan Cahn
Regularly $38.85, Combo Price $25.99, Saving You $11.87
---
"Sign of the Times" DVD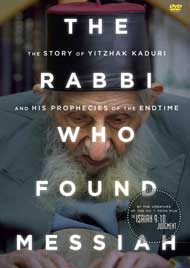 "The 108-year-old prominent Rabbi who declared Jesus was Messiah"!
---
New Freedom DVD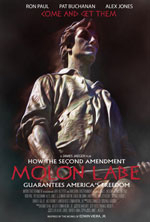 "Molon Labe" DVD
"How The Second Amendment Guarantees America's Freedom"
Reg. $19.99, Only $14.99
---
Pastor Billy Crone
New DVD's
Latest In "Countdown To Eternity" Series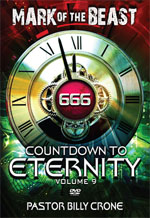 "Countdown To Eternity", Vol 9, "Mark of the Beast"
---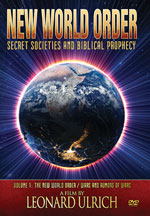 "Secret Societies and Prophetic Wars / Rumors of Wars"
DVD by Leonard Ulrich
---
Freemasonry In America
"America's Founding Fathers Combination DVD Offer"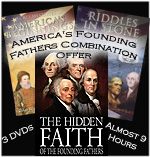 Bought Separately, $89.97, Combo Offer is only $49.97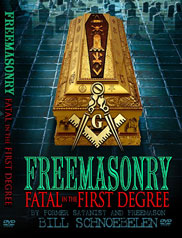 "Freemasonry: FATAL In The First Degree"
New DVD by Bill Schnoebelen, Former Mason, Satanist
Regularly $24.99, Now Only $19.99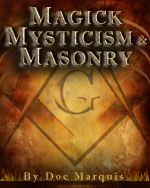 "Magick, Mysticism, and Masonry - DVD by Doc Marquis"
Regularly $39.99, Now Only $19.99