This one sentence captures Steps One through Two, in this DVD, above! This is an insidious plan that quietly, invisibly, and effectively effects a systematic change in the deeply held attitudes and values of an entire population, without the victims being the least bit aware that they are being manipulated. Once this change occurs, the victim will think it is their own idea, and will fight you if you dared suggest otherwise!!
Now, let us return to our featured news story for more information.
"Atheists who believe in this life alone are more concerned with health and safety, Professor Pinker suggested in a Tweet, while Christians tend to devalue "actual lives" and live a riskier existence. Belief in an afterlife is a malignant delusion, since it devalues actual lives and discourages action that would make them longer, safer, and happier."
On the contrary, as I examine our society, I discover that atheists express deep discouragement and attack people viciously if they express a viewpoint contrary to theirs. Atheists also have no trouble whatsoever murdering the innocent unborn child within the womb. They also have no difficulty in abortionists making untold millions of profit from selling off baby parts!
Further, I see that the viewpoint of Christians formed such a powerful foundation that our American Republic was founded on Christian values. Our Bill of Rights and our Constitution and many of our laws were strongly influenced by Christian values.
I have seen many hospitals founded on the compassion inherent in Christianity, such as "Baptist Hospital" and "Redeemer Hospital", which is entirely expected from a religion in which the Creator of all mankind comes to Earth to live a perfect life and then innocently go to a cruel cross to pay for all sins of all who would receive His FREE Eternal Sacrifice! (Read the full Salvation Plan)
Recent studies show that Christians are far more willing to sacrifice themselves for those less fortunate.
"Historically, Christian belief in eternal life has rarely resulted in disengagement from the common task of bettering the world and looking out for the needs of others. Nor is belief in the afterlife the exclusive domain of evangelicals, but forms part of the common creed of all orthodox Christians ... In one of the largest studies of its kind, the massive Social Capital Community Benchmark Survey in 2000 found that religious people are 25 percentage points more likely than secularists to donate money and 23 points more likely to volunteer their time."
This professor actually proposed that Evangelical Christians possess a belief in Heaven which is "malignant" and dangerous to the health of this nation!
The final point to be made here is that America is passing through the valley of the Shadow of Death where all our fundamental institutions are marked for destruction and disappearance. This Harvard professor is simply sounding the war cry that Christians are such a fatal threat to our very existence as a nation that our values must be eliminated.
And, of course, Communism goes to the final step of saying that the only way in which to eliminate values is to eliminate those people who live by them.
Welcome to the "New World Order", the Kingdom of Antichrist!
2. President Trump really turned some heads when he announced:
"I have a real chance to 'Break the Deep State'!"
NEWS BRIEF: "President Trump: 'I Have A Chance To Break The Deep State'," Trending Politics, May 26, 2020
"Now that the Memorial Day weekend is over, the week is set to start off with a bang with the appointment of new Director Of National Intelligence John Ratcliffe on Tuesday."
"With Ratcliffe ready to assume his position, President Trump is eager to pick up the pace of the swamp draining and get about the business of uprooting the Deep State."
"Or in his own words, 'break the Deep State' which he blasted as a 'vicious group of people' who tried to take down a president. "
"President Trump predicted he would come out victorious in his war against the 'deep state'.
" 'If it keeps going the way it's going, I have a chance to break the deep state. It's a vicious group of people. It's very bad for our country'. The Republican-led Senate confirmed John Ratcliffe, a Texas congressman, as Trump's new intelligence chief.
"Ratcliffe is fantastic," Trump said.
"Democrats are indeed squirming like trapped rats now that their operation has badly gone sideways and in an election year no less ... What they've done is so corrupt, they've tried to take down a duly elected president of the United States, happens to be in this case, me, but we can never allow it to happen again."
3. A Liberal news outlet admits that the one event which Democrats dread is a quick and a vigorous economic rebound.
NEWS BRIEF: "Politico Admits Democrats 'Dread' Fast Economic Rebound", Breitbart News, 26 May 2020
"The far-left Politico admitted Tuesday that Democrats are 'dreading' the idea of a fast economic boom as America reopens, which explains the anti-science push among many Democrat governors to extend their pointless coronavirus lockdowns. "
"Thanks to these lockdowns, some 40 million people are unemployed, some 40 million lives have been shattered; lines at food pantries seem to go on forever; countless small businesses are in danger of closing or already have… Nevertheless, what America's oh-so compassionate Democrats dread most is a quick economic rebound that might undermine their grasping desire to hold on to and obtain power."
Democrats better be careful: the more they espouse their goal of defeating Trump by causing an economic depression the greater chance we have that the average American will become acutely aware of this fact, before they enter the voting booth in November!
Returning to our featured news story, we learn:
" 'We are about to see the best economic data we've seen in the history of this country', a former economic adviser to Barack Obama told a bunch of bigwigs from both parties last month. His name is Jason Furman and Politico says he "laid out a detailed case for why the months preceding the November election could offer Trump the chance to brag — truthfully — about the most explosive monthly employment numbers and GDP growth ever."
Just remember -- and spread the word -- that Democrats actually publicly voiced their opinion that they might have to plunge this country into a severe recession if they were to have any hope of defeating Trump in November.
Since they were founded in 1829 in order to defend Slavery, Democrats have preached to their constituents that they were only interested in their well-being. BUT, their glee in perpetuating a useless economic lockdown just shows that they do not have your best interest in their heart!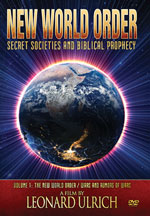 4. Why is America buying huge quantities of drugs to fight COVID-19 from companies owned by globalists George Soros and Bill Gates and Dr. Fauci?
NEWS BRIEF: "U.S Buys 300 Million Covid Vaccines from Gates-Affiliated Drug Maker", Breaking Israel News, May 25, 2020
"Washington has purchased nearly a third of the initial one billion doses of AstraZeneca's experimental coronavirus vaccine. The U.S. Department of Health has agreed to provide up to US$1.2 billion to fast-track AstraZeneca's vaccine development while securing 300 million doses for the entire US reports MDLinx. The vaccine is being developed from a laboratory at Oxford University."
"This contract with AstraZeneca is a major milestone in Operation Warp Speed's work toward a safe, effective, widely available vaccine by 2021," U.S. Health Secretary Alex Azar said. AstraZeneca is collaborating with Microsoft, to launch an artificial intelligence (AI) 'Factory for Health'."
"Microsoft was founded by Gates. He is now among the company's top shareholders."
"Oxford University, where the vaccination is being developed, has also enjoyed funding from the Bill and Melinda Gates fund for disease research."
On the way to the New World Order, proponents of this disastrous system plan to make copious amounts of money!
5. What did the Wall Street Journalist mean when he stated that the Press left out a very significant detail when it reported that Attorney-General Barr was NOT going to seek criminal indictments in Obamagate?
NEWS BRIEF: "WSJ Columnist: Here's What the Press Left Out When AG Barr Said No Criminal Probe Will Be Opened Against Biden", Townhall Opinion, May 22, 2020
"Former Vice President Joe Biden has been exposed. He was in on the unmasking of former Trump National Security Adviser Michael Flynn ... the agents who interviewed Flynn felt he didn't lie, by the way. It was a witch hunt propped up by a hoax."
"... both men (Obama and Biden) were in a meeting where the latter issued a marching order to protect the FBI probe from the incoming Trump administration virtually at all costs ... Did Obama know? Well, based on this January 5, 2017, meeting, he sure did. Why didn't Obama rein it in? "
Attorney General Barr reminded us that America has two distinctive methods of achieving Justice, "political and criminal—and it's dangerous to mix the two. The attorney general noted that for decades 'there have been increasing attempts to use the criminal-justice system as a political weapon'."
"While their actions may not rise to a 'crime', both men [Obama-Biden] may be guilty of an outrageous abuse of power. Such abuses require political accountability, through elections ... Mr. Trump would do far better to make the politicization of the Obama-Biden Justice Department a main campaign point—and to warn Americans that a President Biden would again unleash prosecutors to pursue political targets, while covering up any further revelations about the 2016 abuses and killing any chance at reform."
We have repeatedly stated, since Donald Trump took office on January 20, 2017, that perhaps the best way to achieve Justice would be to take the political action route, primarily through Congressional investigations, that will gradually spill out the damning facts of this case, while it more difficult for Democrats to charge that criminal charges were being pursued as a "witch hunt" vendetta.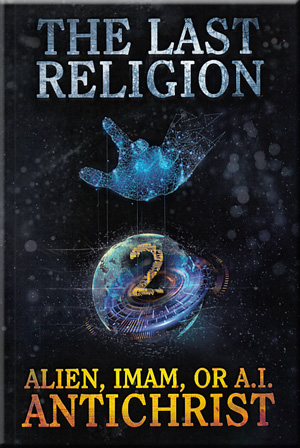 DVD
6. Using COVID-19 as an excuse, changes have now been made that will allow the Government to track anyone anytime using smartphones
NEWS BRIEF: "Thanks to COVID, Any Smartphone Can Now Be Tracked by Government Via Automatic Update", Breaking Israel News, May 26, 2020
"The coronavirus pandemic has brought many changes to everyday life, many of which infringe on basic liberties Perhaps the greatest threat is yet to come in the form of a tiny addition to the operating system of our cell-phones allowing the government to trace all of our movements and every person we come in contact with. "
"Last week, Apple and Google made available the first public version of their exposure notification application programming interface (API). Named the Exposure Notification system, this is not an app but rather a joint contact-tracing software tool that is part of the operating system installed on new phones and included in system updates. "
"Commonly referred to as contact tracing, this will allow authorities to trace the contacts of infected individuals, testing them for infection, treating the infected and tracing their contacts in turn..."
As we stated last week, this kind of "Contact Tracing" will provide the kinds of information about individuals within the country upon which dictatorships rely to keep their subjects in line and to prevent any concerted effort amongst the population that would foment an uprising.
7. A feminist joined with Adolf Hitler when she said that "God is all right with killing babies through abortion"!
NEWS BRIEF: "Feminist Claims: "God is All Right With" Killing Babies in Abortions", Life News, May 22, 2020
"God and abortion are tied together, according to one artist who is regularly promoted by the abortion industry ... Artist and activist Viva Ruiz ... is best known as the founder of 'Thank God for Abortion' [TGFA]. In a video for SYA that has gone largely unnoticed, she spoke about her work."
This pro-abortion artist is actually thanking for Abortion?
"SYA heralds Ruiz as a self-described "queer Latinx non-evil Gemini" and "prophet of a divine message." According to the group, her work "repurposes Catholic ritual and dogma to bring spirituality and faith to people having and providing abortions."
" 'TGFA is about talking about how blessed we are to have both God and abortion in our lives', she stressed ... I was upset about people being offended by this idea of God being all right with abortion when I know that it is true that God is all right with abortion."
"Ruiz indeed performs a song called "Thank God for Abortion (Get with It)" on her group's YouTube channel.
"God is cool with me/ F*** the state they can't take it/ God is cool with me/ F*** the church they only fake it," she chants. "Abortion rights safe and free."
She later adds, "The power of Christ compels me."
Hitler also claimed that his genocide campaign was consistent with God's will toward the end of World War II!
I have never, ever, heard of such good examples of this Divine warning:
"Woe unto them that call evil good, and good evil; that put darkness for light, and light for darkness; that put bitter for sweet, and sweet for bitter! Woe unto them that are wise in their own eyes, and prudent in their own sight!" (Isaiah 5:20-21, KJV)