Pastor Billy Crone New DVD's
Aliens Will Introduce Antichrist!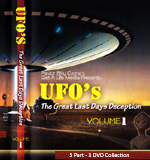 "UFO's - The Great Last Days' Deception"
Volume 1 of 2
Biblically Proves Aliens Are Demons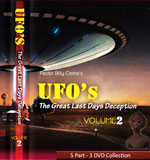 "UFO's - The Great Last Days' Deception"
Volume 2 of 2
New Age lie about the Rapture is Revealed!
==========
More UFO DVD's
"Watchers 7, Physical Evidence - Alien Implants" DVD
New DVD by L.A. Marzulli - Only $19.99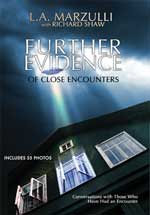 "Watchers 7 Further Evidence Book"
---
Transhumanism - The Update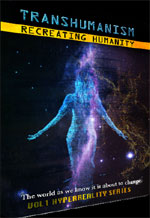 "Transhumanism: Recreating Humanity"
DVD, Vol 1, "Hyper-Reality Series"
---
God's Perfect Family Plan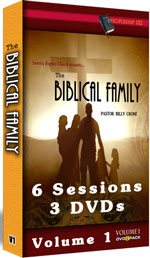 "The Biblical Family" - Volume 1 - Biblical Roles of Man, Husband, and Father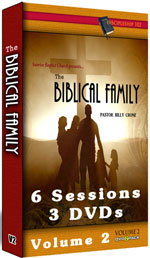 "The Biblical Family" - Volume 2 - Biblical Roles of Woman, Wife, Mother and of Children
---
SHOPPING
HOT NEW DVD!
"Devil Worship DVD"
"Rise of Satanism In America Today"
Regularly $21.95, Introductory Price $16.95, Save $5.00
The startling expose' of the frightening growth of Satanism in America. Features testimonies from law enforcement officials, practicing Satanists, and others. Understand why Halloween is so dangerous. Especially informative for parents, teens, and those who work with youth.
Since Antichrist will practice Black Magick Satanism, we should expect to see a resurgence of this pagan system of religion. Antichrist will receive his unbelievable power through precisely this kind of Satanism.
For mature audiences. http://www.cuttingedge.org/detail.cfm?ID=2625
---
HOT NEWS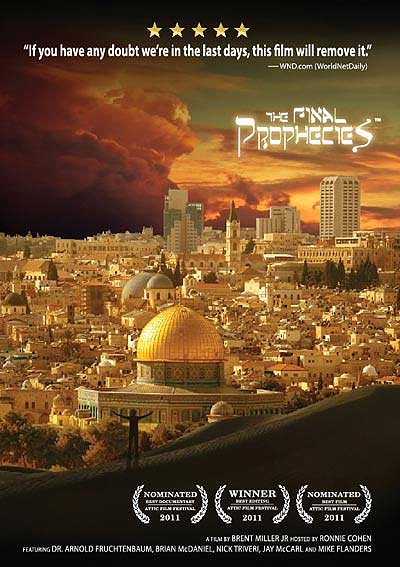 Numerous Prophecies Are Being Fulfilled - NOW
I. Pope Francis I struck an historically unprecedented Ecumenical tone during his trip to the Holy Land.
Ecumenical cooperation required by the Plan to set the stage for a future declaration forming the One World Religion.
Before getting started, let us examine how very Ecumenical the Illuminati Plan is when calling for the Pope to declare all world's religions to be one, with him as their leader.
1) "At the proper moment in history, the Pope will visit the combined Jewish/Christian/Moslem sector of Jerusalem to announce that all religions should be combined into one. This action will then finally break the Middle East logjam." ("Complete Seminar Notes From House of Theosophy Seminar", August 18, 1991)
2) "Then, and only then, will it be possible to build a combination Temple/Church/Mosque in Jerusalem."
Notice that the Plan of the Elite foresees that the Pope will use Ecumenism to announce that all religions are now one. This announcement, made from an Ecumenical forum, will "finally break the Middle East logjam"! Now, let us review some news stories from Pope Francis' Holy Land trip to see how he mightily endeavored to form an Ecumenical basis for his activities within the region.
NEWS BRIEF: "Pope Francis brings together the world's three greatest religions with a joint hug for a Jew and a Muslim", Daily Mail, 27 May 2014
"Pope Francis today continued his diplomatic initiative to revitalise the stalled Middle East peace process with a hugely symbolic gesture beside one of Judaism's holiest sites. Standing in front of the Western Wall, the Pontiff hugged his two friends, Argentine Rabbi Abraham Skorka and leader of the South American country's Muslim Community, Omar Abboud. Both men were part of the inter-faith delegation."
Notice how this current news story -- in a British tabloid no less -- strikes the planned points perfectly.
* "revitalise the stalled Middle East peace process" - Plan called for the Pope to "finally break the Middle East logjam" by his Ecumenical actions.
* "hugely symbolic gesture beside one of Judaism's holiest sites. Standing in front of the Western Wall, the Pontiff hugged his two friends, Argentine Rabbi Abraham Skorka and leader of the South American country's Muslim Community, Omar Abboud. Both men were part of the inter-faith delegation."
Plan called for the Pope to form an Ecumenical basis by uniting the world's monotheistic religions -- "Jewish/Christian/Moslem ". In fact, this Plan calls for setting aside a portion of Jerusalem for a monotheistic sector on which a future "combination Temple/Church/Mosque" could be built!
Therefore, this historically unique visit to the Holy Land by Pope Francis I set the stage for the next part of the plan: declare a section in Jerusalem to be dedicated to a combination Jewish/Christian/Muslim mosque. This action is believed by the Illuminati to finally end the conflict in the Middle East between Israel and Islam!
And, just as planned, the Roman Catholic Pope is right smack dab in the middle of the whole endeavor, leading the charge.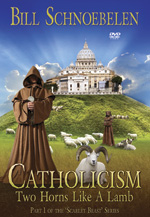 DVD
What prophecy is being set in motion by these developments?
"And I beheld another beast coming up out of the earth; and he had two horns like a lamb, and he spake as a dragon." (Rev 13:11)
This "second beast" is the religious False Prophet who will serve Antichrist and perform all the same occult miracles as Antichrist. This beast will be the Roman Catholic Pope. When Pope Francis I carried out his trip and said the things he did, he is identifying himself as the future False Prophet!
In this next news report, notice the Ecumenical tone set by Francis in his first exchange with Israel Prime Minister Netanyahu:
NEWS BRIEF: What the Pope Said and Didn't Say", Israel Today, May 26, 2014
"The Pope announced that 'in the footsteps of my predecessors, I have come as a pilgrim to the Holy Land, rich in history and home to the principal events in the origin and growth of the three great monotheistic religions, Judaism, Christianity, and Islam'."
What did the Illuminati Plan say about the importance of Ecumenism to the future New World Order?
"Bill nodded his head affirmatively that the Pope was a proper receptor to the Christ. This is the most direct acknowledgement by a influential person involved in the planning for the appearance of Christ that the current Pope is ready and waiting for the appearance of The Christ. This acknowledgement also points to the Roman Catholic Pope as the False Prophet, because Bill stated, very pointedly, that the preparation for the New World Order religion was being paved by the Ecumenical Movement, which is being spear-headed by the Pope. " (Ibid)
II. Jewish women are sewing the Temple Veil according to ancient requirements!
Messianic fervor continues to mount in Israel.
NEWS BRIEF: "Jewish Women Recreating Temple Veil", Israel Today, May 28, 2014
"For more than two years a small group of women have been attempting to recreate the veil that separated the Holy Place from the Holy of Holies in the Temple in Jerusalem. 'The women of the veil chamber', as they call themselves, have founded a little workshop in the biblical Samarian community of Shiloh that is filled with weaving devices and wool. Their attempt to weave the veil is in accordance with the commandment: 'you shall make a veil woven of blue, purple, and scarlet thread, and fine woven linen. It shall be woven with an artistic design of cherubim' (Ex. 26:31). "
Why are these women dedicating themselves to this monumental endeavor?
"Learning how to weave the veil is another way of preparing for the day the Temple will be rebuilt."
Messianic expectation continues to sweep tiny Israel. People are trembling in their spirit over the anticipated appearance of the Jewish Messiah, a man whom the Bible has declared to be Antichrist. Remember, the next man who steps foot on the land of Israel, declaring himself to be the Jewish Messiah, will be Antichrist.
Jesus' will not step foot on the Mount of Olives until the seven-year Tribulation Period has ended.
When Jesus comes for His church, He will appear in the air.
What prophecy is being fulfilled here? Preparations are being made to outfit the new Temple.
"And he shall confirm the covenant with many for one week: and in the midst of the week he shall cause the sacrifice and the oblation to cease..." (Daniel 9:27)

"When ye therefore shall see the abomination of desolation, spoken of by Daniel the prophet, stand in the holy place..." (Matthew 24: 15)
Since Jesus already predicted the complete destruction of the Temple in verses 1-2, the Temple had to be rebuilt for Antichrist to "stand in the holy place"!
What did Jesus tell His Christians when they saw prophesied events taking place?
"And when these things begin to come to pass, then look up, and lift up your heads; for your redemption draweth nigh." (Luke 21:28)

III. This Pope was most definitely tilted toward the Palestinians during his trip.
The Roman Pontiff came very close to declaring a Palestinian State!
NEWS BRIEF: "Pope Makes Surprise Stop to Pray at Bethlehem Separation Wall: "Free Palestine" was the message", Time Magazine Online, May 25, 2014
"Pope Francis stopped his motorcade between scheduled events in Bethlehem on Sunday to pray before the massive concrete separation barrier that divides the Palestinian city from Israel ... The surprise stop was the latest signal that the Pope backed what the Vatican had indicated in 2012 with its support for a U.N. vote to make Palestine a nonmember state: that it regards it as a sovereign state. In a speech earlier on Sunday the Pope called Palestinian Authority President Mahmoud Abbas a "man of peace" after paying him a courtesy visit, and referred to the Vatican's good relations with the 'state of Palestine'."
Referring to the rogue Islamic Palestinian Authority as the "state of Palestine" is not only historically worthless, but the Pope came perilously close to declaring a Palestinian State. This closely resembles a critically important prophecy. Listen:
"And He (God) will stretch over it (Edom) a measuring line of confusion and the plummet stones of chaos over its nobles. They shall call its nobles to proclaim the kingdom, but nothing shall be there ..." [Isaiah 34:11b-12;

Parallel Bible, KJV/Amplified Bible Commentary

]
"They shall call its nobles to proclaim the kingdom, but nothing shall be there".
When you hear this proclamation of a Palestinian State, know that Bible prophecy has been fulfilled, know that no real state will come of it, and know that the final annihilating war of the House of Edom, the Palestinians, is close at hand. (For full details as to how this prophecy is working out, please read NEWS2095; you will be shocked)
Just to make sure no one missed the Pontiff's message when he "prayed" at the separation wall, a highly ranked Cardinal spoke out boldly.
NEWS BRIEF: "Cardinal says Pope Francis backed Palestinians at security wall", The Boston Globe, May 26, 2014
"In the most direct statement yet by a senior church official about the significance of Francis' surprise moment of prayer on Sunday at the barrier between Israel and the West Bank, Cardinal Edwin O'Brien told the Globe on Monday that it amounted to an endorsement of the Palestinian cause. 'The pope acknowledged the state of Palestine on this trip, and issued a strong call for a two-state solution', he said. 'The wall symbolizes everything that stands in contradiction to that'."
Why did Israel build separation walls throughout their tiny land? They built these walls to separate the Palestinian people from Jewish people. And,. why would they want to do this? Because Palestinian suicide bombers were freely crossing into Jewish territory and blowing up innocent babies, children, teenagers, women and old men.
In one grevious murder, Palestinian terrorists sneaked into a Jewish home in a Jewish village and murdered everyone in the house, including a tiny baby in a crib, whom they knifed to death. In a Jerusalem Sbarro Restaurant, a suicide bomber set off his powerful bomb amidst families, moms, dads, children and babies. Suddenly, the head of a teen girl came rolling out of the front door! When a suicide bomber blew up a civilian bus, the heart of a man blew out, landing on the sidewalk, still beating.
Since erecting these walls, Israel has reduced the amount of murders of their people dramatically. Palestinian hatred for the Jew brought these walls upon themselves.
\
DVD
IV. Lucifer continues to be a common theme in Hollywood.
'The Christ cannot appear until a significant proportion of people are pre-conditioned to accept him" (New Age author)
NEWS BRIEF: " 'Rosemary's Baby': A demon seed in the age of ultrasound", by Hank Stuever, Critic, The Washington Post, May 9, 2014
"Last summer, perhaps in a fit of 'Under the Dome' and 'Sharknado' envy, NBC announced it had conceived ... a remake of Roman Polanski's creepy 1968 film 'Rosemary's Baby'."
"Nine months later — almost to the day — they've delivered it..."
This new film is a "faithful" reproduction of the original "Rosemary's Baby". Satan implants a mother with a "demon-seed baby", which turns out to be a planned human sacrifice for neighbors in the apartment building. Her husband is promised that his acting career would take off if he arranged for his baby to be sacrificed.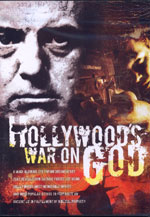 This new movie is said to be true to the original.
But, why should we be surprised? Movies are initating the masses of people into a Gnostic Worldview which will culminate in the "Strong Delusion" when the peoples of the world enthusiastically join with Antichrist and the False Prophet for the climactic war on God.
Satanic forces are mightily using Hollywood's most memorable movies and its most popular actors to propagate an Ancient Lie in fulfillment of Biblical Prophecy.
Did you know that Daniel 8:23-25 (KJV)foretells that the religion of Antichrist will be Witchcraft, specifically, Black Magick witchcraft?
Antichrist beckons! Time for a final push to condition people to get used to and even to love the dark forces of evil. Throw in all those popular Vampire movies and the Satanic conditioning is getting very, very serious.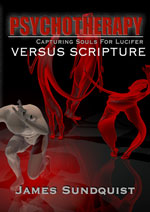 V. California mass killer, Elliot Rodgers, was seeing multiple psychiatrists at the time of his bloody knife/gun rampage.
Modern Psychotherapy has turned out to be the "Child of Hell" that Christian leaders have been warning for years.
NEWS BRIEF: "Elliot Rodger who killed six was being treated by 'multiple therapists' ", By Barry Ellsworth, All Voices News, May 24, 2014
"The gunman who perpetrated a drive-by shooting spree that killed six people as well as himself has been identified as Elliot Rodger ... Speaking through his attorney, Alan Schifman, Elliot Rodger's father said his son, 22, who was being treated by multiple therapists, was the gunman. The family, Schifman said, is 'devastated'."
As of this writing, we cannot discover what mind-altering drugs Rodgers was taking. If any of you spot this bit of news, send it to us at dbay@cuttingedge.org
In a bizarre twist of events, we are now told that one-half of the victims were mail and one-half were murdered by a knife!
NEWS BRIEF: "Rodger's Murderous Rampage Began At Home", KEYTV News, May 28, 2014
"ISLA VISTA, Calif. - Elliot Rodger's murderous rampage began at his own home ... hree people were found dead inside his Isla Vista apartment on Seville Road ... 'The three male victims were apparently stabbed repeatedly with sharp objects and it was a pretty horrific crime scene', said Sheriff Bill Brown at Saturday's press conference ... they were killed prior to the shooting rampage."
This story positively explodes the Mass Media lie that the culprit in this murder is the gun industry and that Rodgers committed these crimes because he hated women. He did hate women, but that does not explain why he killed three males before he set out for the sorority houses.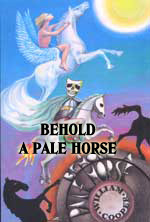 Once again, we are left with the explantion provided by a New Age author, Bill Cooper:
"Using drugSs and hypnosis on mental patients in a process called Orion, the CIA inculcated the desire in these people to open fire on schoolyards and thus inflame the antigun lobby. This plan is well under way, and so far is working perfectly. The middle class is begging the government to do away with the 2nd amendment." [Cooper, "Behold A Pale Horse", p. 225]
Gun owners are going to have to stiffen once again and demand that all government agencies leave their hands off my guns!
---

" Against All Odds Israel Survives"
"Does A Divine Power Continue To Uphold Israel?"
6 DVD set - Run Time: 9 hours
ORDER NOW -- Watch Dynamic Trailer
---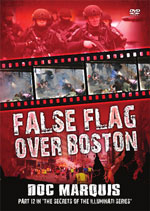 False Flag Over Boston"
New DVD by Doc Marquis
Volume 12 of 'Secrets of the Illuminati' Series
No one should doubt for a minute that the Boston Marathon was a 'False Flag' event carried out by the Illuminati. On April 15, 2013 multiple explosions at the 'Boston Marathon Race' killed and injured hundreds; was this just another 'jihad by some radical Islamic group' or, is there more to what happened at Boston than our own government wants us to know?
"Did the Illuminati have a hand in the Boston Marathon Bombings and, if so, what evidence can be linked to them"?
"Why were runners at the race being told that there would be a "Bomb Exercise" going on before the race even began"?
"Police personal who lived and worked around Sandy Hook mysteriously show up in Boston. Why? They have no jurisdiction there...or do they"?
"What was the secretive, private, civilian military group known as 'The Craft', with their 'Skull cap Logo', doing at the Boston Marathon Bombings"?
These and so many other questions will be answered as Doc Marquis, once again, teams up with his Director Cory Black to unveil the "False Flag Over Boston". Two hours long - http://www.cuttingedge.org/detail.cfm?ID=2618
---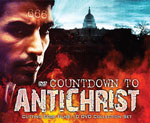 "Is A Shooting War About To Start Between Russia and the United States?"
Is World War III Possible over the current Ukrainian crisis? What saith the Prophecies?
---
Unique End of the Age Spiritual Warfare

"Doctrines of Demons"
New DVD by Ron Matsen, Koinonia House
The Apostle Paul gravely warned us that one of the unique events alerting us that the End of the Age was upon us was that, suddenly, 'christian' leaders would abandon genuine Biblical doctrines, teaching instead (1 Timothy 4:1).
Satan often relies on deception through disinformation. Disinformation is the intentional misrepresentation of the truth. Therefore, doctrines of demons are creeds that offer counterfeit truths, bold lies passed off as Biblical Truth. Ron Matsen teaches clearly that teachers abound today, teaching doctrines of demons and are deceiving many!
Jesus told us, that, when we see End of the Age prophecy being fulfilled, we were to look up, for our Redemption is drawing nigh! This DVD will enlighten you and give you great encouragement. http://www.cuttingedge.org/detail.cfm?ID=2616
---
---
---
PROPHETIC ALERT! President Obama Is Quietly Forming The North American Union!
Progress toward forming Supernation #1 of the Club of Rome Plan is suddenly lurching forward.
Daniel 7:7-8 is now rapidly moving toward completion.
This prophecy is the only one in the entire Bible which must be fulfilled before Antichrist can arise!
Is President Obama Going To Make An Announcement Confirming The Existence of Extra-Terrestrials? He has just appointed a "UFO adviser"!
Was Ronald Reagan A Secret Member of the Luciferian Secret Society, The Rosicrucians?
Shocking Prophetic News: Revelation 18 Prophecy Reveals That America Will NOT Suffer Economic Collapse Until Antichrist Is Here
Subscribe To Headline News For Only $25 per year!
Your faithful support enables us to keep Cutting Edge free for everyone else. Our readers have always loved the indepth correct news analysis found in our "Headline News Analysis".
If you want only to make a donation rather than subscribe to Headline News, simply click on the 'Donation Button' shown to the left and complete the simple form.

---
"Blood Sacrifice"
Volume 2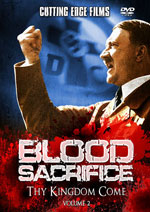 "Thy Kingdom Come"
Adolf Hitler used his demonic power to influence men, to intimidate and conquer the German christian churches.
Prophecy states that Antichrist will accomplish the same goal.
Volume One
"Blood Sacrifice: Cleansing The Soil For The Aryan Antichrist", DVD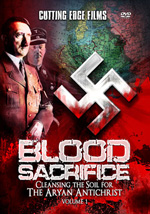 Now In-Stock
---
"Blood Moons Over Israel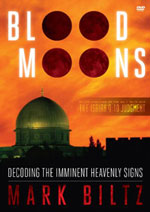 Imminent Heavenly Signs
This message might be the most compelling prophetic revelation of our time
---
New Book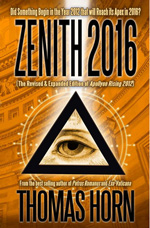 "Masonic Countdown Started in 2012 To Produce Global Leader!"
Learn about: Blood Moons, Feast Days and the Comet of the Century, the return of the Nephilim, the planned role of Pope Francis I, and what the Protestant Reformers believed about 2012-2016.
---
God IS Prophetically Moving In Israel
DVD's by Rabbi Cahn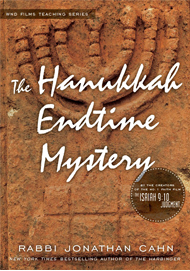 "The Hanukkah Endtime Mystery" (DVD)
"The Masada Mystery DVD"
"The Sanhedrin Secret DVD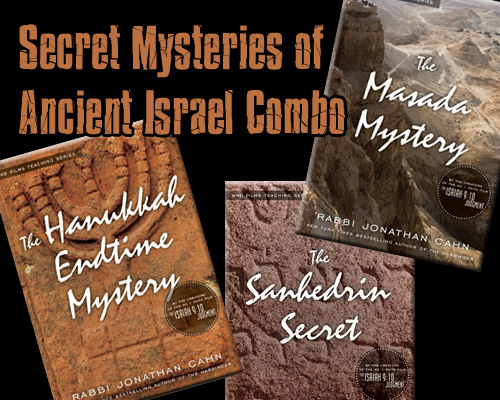 "Secret Mysteries of Ancient Israel" DVD Set
Combo DVD Set -- by Messianic Rabbi Jonathan Cahn
Regularly $38.85, Combo Price $25.99, Saving You $11.87
---
"Sign of the Times" DVD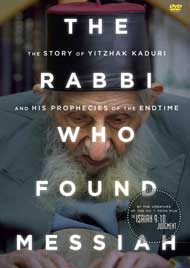 "The 108-year-old prominent Rabbi who declared Jesus was Messiah"!
---
Pastor Billy Crone
New DVD's
Latest In "Countdown To Eternity" Series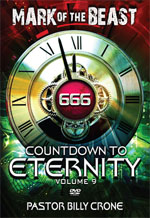 "Countdown To Eternity", Vol 9, "Mark of the Beast"
---
Freemasonry In America
"America's Founding Fathers Combination DVD Offer"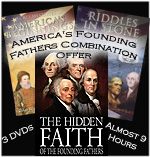 Bought Separately, $89.97, Combo Offer is only $49.97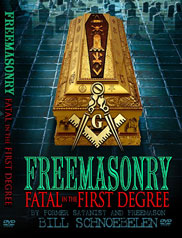 "Freemasonry: FATAL In The First Degree"
New DVD by Bill Schnoebelen, Former Mason, Satanist
Regularly $24.99, Now Only $19.99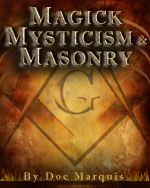 "Magick, Mysticism, and Masonry - DVD by Doc Marquis"
Regularly $39.99, Now Only $19.99