---





ARE WE BUILDING THE KINGDOM OF GOD?
Volumes 1 and 2 now available.
Select the image below for more information or to watch the trailer.
---
Critical News Analysis -- End of the Age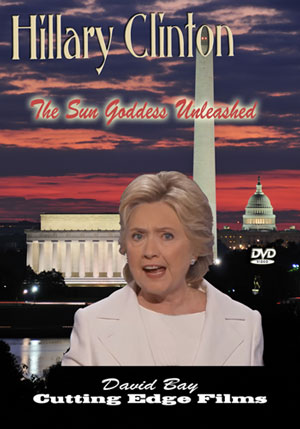 "Planned Parenthood honors Hillary Clinton as 'champion of the century'," Apr 12, 2017
1. Planned Parenthood has turned America into a bloody Cannibal Slaughter House!
Dictionary Definition of "Cannibalize".
"to remove parts, equipment, assets, employees, etc., from (an item, product, or business) in order to use them in another."
"to cut into" (Dictionary.com)
Planned Parenthood Partner Admits Selling Intact Heads and Brains From Aborted Babies!
NEWS BRIEF: "Planned Parenthood Partner Admits Selling Intact Heads and Brains From Aborted Babies:, Life News, September 9, 2019
"The testimonies of two witnesses who worked with Planned Parenthood provided more validation Friday of the gruesome baby body parts trade uncovered by the Center for Medical Progress ... In one undercover video, she described how Planned Parenthood abortionists have been "pretty successful" in harvesting intact brains from aborted babies by flipping the unborn baby into a breech position, which sounds a lot like an illegal partial-birth abortion."
" One former StemExpress technician said she saw an aborted baby's heart beating while they were harvesting his brain at an abortion facility in California."
"On Friday, witness Doe 12 also testified. According to CMP, she worked as a tissue procurement technician for another company, Advanced Bioscience Resources, before founding StemExpress. Both companies worked with Planned Parenthood to harvest baby body parts and distribute them to researchers."
This latter statement is a perfect fulfillment of the dictionary definition, above, of "cannibalize":
"to remove parts ... in order to use them in another."
"Some undercover videos show how Planned Parenthood employees callously and flippantly negotiated the price of tiny baby hearts, lungs, livers and brains. "
Planned Parenthood has turned America into the kind of "cannibalization" business which the 1987 New Age Omni Magazine predicted! Listen:
"In the movie, Coma, a female anesthesia 'accident' victim is declared dead, they pack her off to the nefarious Jefferson Institute where her body will be maintained artificially until her parts can be harvested and sold ... Many physicians foresee the massive proliferation of 'Jefferson Institutes' devoted to harvesting organs, from the vegetative 'dead'. There is no end to possible scenarios. Female vegetatives, for example, might be employed as surrogate wombs -- providing that endocrine balances could be reestablished after the disruptions that often accompany profound brain damage. The vegetatives could even be mated to produce fertilized eggs or offspring."
Behind the current explosion of organ harvesting lies this hidden agenda to "build death itself into an industry -- an economic incentive". Further, believe me when I declare that the spiritual Satanism behind this entire effort will reach a point where they will declare that anyone who cannot accept the claims of their New Age Christ [Antichrist] is already dead!
How does God view all of this human slaughter?
"Thou shalt not kill" (Deuteronomy 6:17, KJV)
"Cursed be he that taketh reward to slay an innocent person." (Deuteronomy 27:25, KJV)
"Manasseh shed innocent blood very much, till he had filled Jerusalem from one end to another..." (2 Kings 21:15, KJV)
Believe me, the abortion of over 60 million innocent babies has certainly filled America with " innocent blood very much ... from one end to another..."
Now God promises End Times' Judgment for this wanton slaughter:
"Babylon the great (America) is fallen, is fallen, and is become the habitation of devils, and the hold of every foul spirit, and a cage of every unclean and hateful bird." (Revelation 18:2, KJV)
"For her sins have reached unto heaven, and God hath remembered her iniquities" (Rev 18:5, KJV)
Somehow, I can see the bodies of these murdered innocents stacking one atop the other, until there are so many of them that they literally reach the Gates of Heaven.
What kind of punishment does God plan to wreak upon this End Times' "Great Babylon"?
"Therefore shall her plagues come in one day, death, and mourning, and famine; and she shall be utterly burned with fire: for strong is the Lord God who judgeth her ... for in one hour is thy judgment come." (Revelation 18:8, 10, KJV)
And, what about you? Are you living in sin or are you following God's commands. Listen as God's angel warns people just before God's physical judgment falls upon America:
"Come out of her, my people, that ye be not partakers of her sins, and that ye receive not of her plagues." (Revelation 18:4, KJV)
2. Liberal Lawyer Alan Dershowitz is seriously considering leaving the Democrat Party!
He is sick and tired of the Democrats abandoning Israel and dishonoring their promises!
NEWS BRIEF: "Dershowitz considers leaving Democratic party over broken promises on Israel ", World Israel News, Sept 9, 2019
"Professor emeritus of Harvard University Law School and author Alan Dershowitz claims that former President Barack Obama lied to him about supporting Israel. Dershowitz is reconsidering his Democratic Party affiliation..."
"Dershowitz said that, when President Obama promised him that he 'would always have Israel's back', it was because he planned to stab Israel in the back'."
Professor Dershowitz stated that he had voted against Trump, but then he strongly supported his decision to move the American Embassy to Jerusalem, to declare Jerusalem to be Israel's eternal capital and to recognize the historical claim Israel had on the Golan Heights.
American Jews need to be awakened to the reality that, behind a mask of support for Israel, the Democrat Party is really supporting Israel's deadliest Islamic enemies, Iran and the "House of Esau" (Hamas, Palestinian Authority, and Hezbollah).
All Israel and the United States would have to do is to make ONE mistake and Israel is no more!
Thank God that Israel can count of God to protect her!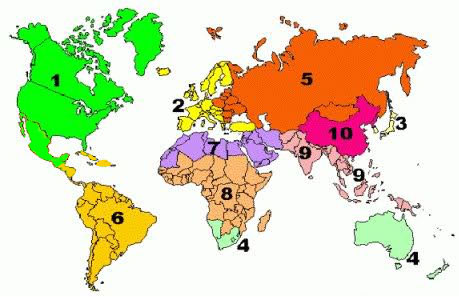 3. British PM Boris Johnson may not actually be able to lead Great Britain out of the European Union.
NEWS BRIEF: "Future of October 31st Brexit In Doubt As Parliament Attempts to Force Three Month Delay", Breitbart News, 9 Sept 2019
"Boris Johnson's government will use all legal means available to deliver Brexit on time, according to reports, as the tug of war over Brexit between Britain's anti-referendum result Parliament and the minority, pro-result government rages on."
The British members of Parliament who want Britain to stay within the E.U. as just as determined as are the Leftist Democrats here. They keep coming back even though they have been repeatedly defeated.
"... the Prime Minister has said he would not break the law to deliver Brexit as promised both by his government and by the terms of the 2016 referendum, the government is also reportedly working to sabotage the extension by all legal means possible."
The "remainers" are adamant: "We intend to sabotage any extension. The Surrender Bill only kicks in if an extension is offered. Once people realize our plans, there is a good chance we won't be offered a delay. Even if we are, we intend to sabotage that too."
Doesn't that sound like Democrats Nancy Pelosi or Jerry Nadler? No matter the issue, they "intend to sabotage that too"!
Even though a majority of citizens support England leaving, the Queen and Parliament want to stay.
NEWS BRIEF: "Queen Elizabeth approves law seeking to block October 31 no-deal Brexit ", Reuter's News, Sept 9, 2019
"LONDON (Reuters) - Britain's Queen Elizabeth on Monday gave final approval to a piece of legislation which seeks to prevent Prime Minister Boris Johnson from taking the country out of the European Union without an exit deal on Oct. 31. The step, known as Royal Assent, is effectively a rubber-stamp from the monarch for the law which passed through parliament last week despite opposition from the (Boris Johnson) government."
Prophecy clearly indicates that, in the long run at least, England will be part of Supernation #2 by the time Antichrist arises!
Check the colored map, above, which depicts the plan of the Elite to reorganize all nations of the world into the prophetic ten (Daniel 7:7-8). The European Union is Supernation #2, and Great Britain is an indispensable part of that geographical entity.
I do not know exactly how this will play out, but in the final analysis, Great Britain will be part of the European Union. God's prophecy will prevail.
4. Are President Trump and Prime Minister Netanyahu "on the same page" regarding the coming ferocious war between Israel and the Palestinians?
NEWS BRIEF: "Will Bibi's war become America's war? ", by Pat Buchanan, World Net Daily, August 26, 2019
"President Donald Trump, who canceled a missile strike on Iran, after the shoot-down of a U.S. Predator drone, to avoid killing Iranians, may not want a U.S. war with Iran. But the same cannot be said of Bibi Netanyahu."
Consider some of the war actions the Prime Minister is authorizing since Trump's canceled missile strikes. Israel is actively seeking to thwart an Iranian plan to move exceedingly destructive weapons and ammunition as close to Israel's border as possible.
* "Saturday, Israel launched a night attack on a village south of Damascus to abort what Israel claims was a plot by Iran's Revolutionary Guards' Quds Force to fly "killer drones" into Israel, an act of war."
* "Sunday, two Israeli drones crashed outside the media offices of Hezbollah in Beirut."
* "Israel then attacked a base camp of the Popular Front for the Liberation of Palestine-General Command in north Lebanon."
* "Monday, Israel admitted to a strike on Iranian-backed militias of the Popular Mobilization Forces in Iraq. "
* "Israel does not deny responsibility for last month's attacks on munitions dumps and bases of pro-Iran militias in Iraq."
* "... during Syria's civil war, it conducted hundreds of strikes against pro-Iranian militias and ammunition depots to prevent the transfer of missiles to Hezbollah in Lebanon."
Of course, Iranian officials and Palestinian terrorists were outraged that Israel had the guts to vigorously carry out preemptive strikes against weapons which are being smuggled close to the border designed only to annihilate all Jews.
What was Israel's reaction to all this frenzy?
"Secretary of State Mike Pompeo called Netanyahu to assure him of U.S. support of Israel's actions."
"... America has a stake in what Israel is doing as well ... For if Hezbollah retaliates against Israel or Iranian-backed militias in Syria retaliate against Israel – or against us for enabling Israel – a new war could erupt, and there would be a clamor for deeper American intervention."
Yet, Christians know that war will erupt because God's prophecies foretell it and because God's timing will determine when that war will occur.
God's prophecies also declare that He personally must intervene on Israel's behalf.
Finally, I believe the Israeli Defense Force is capable of defeating the array of enemies arrayed against her, as long as American naval and air forces keep the Russians from intervening. For this reason, President Trump has stationed one carrier group off the Syrian coast and another in the Arabian Sea.
Their total mission is to act as a deterrent for either Russian or Iranian intervention against Israel.
DVD
Palestinian President Abbas thumbs his nose at President Trump by increasing the amount of money he pays to terrorists who kill, maim, and wound Jews.
NEWS BRIEF: "Abbas Increases Terror Salary for Palestinians Involved in Murder of 16 Israelis", United With Israel, Sept 8, 2019
"The Palestinian Authority declared that it's raising the salaries of terrorists involved in a 2003 bombing that killed 16 Israelis ... The two terrorists will receive NIS 7,000 per month, after having served 15 years in Israeli prisons. For the last five years, the PA paid them NIS 6,000 per month."
"... according to PMW's calculations following the PA's own pay scale, the PA has, to date, paid the six terrorists who were arrested and imprisoned for their roles in the attacks, a total of 2,892,500 shekels. 'In addition to the monthly salaries it pays to the imprisoned terrorists, the PA has also paid the families of the two suicide bombers – so-called 'martyrs' – a total of 356,400 shekels since the attacks. Simply because the terrorists blew themselves up to kill Jews, each family has so far received 178,200 shekels," he said."
President Trump has repeatedly stated his opposition to this Palestinian practice and has drastically curtailed contacts with the Palestinian Authority. Therefore, Abbas knew that he was flipping Trump the bird when he announced this increase in blood money.
Listen to part of the reason God announced His reason for annihilating all Jews at the End of the Age:
* "For thy violence against thy brother Jacob shame shall cover thee, and thou shalt be cut off for ever (Obadiah Verse 10)
* "thou shouldest not have looked on the day of thy brother in the day that he became a stranger.." (Verse 12)
* "... neither shouldest thou have rejoiced over the children of Judah in the day of their destruction" (Verse 12)
* "...neither shouldest thou have spoken proudly in the day of distress." (Verse 12)
* "Thou shouldest not have entered into the gate of my people in the day of their calamity; yea, thou shouldest not have looked on their affliction in the day of their calamity, nor have laid hands on their substance in the day of their calamity" (Verse 13)
* "Neither shouldest thou have stood in the crossway, to cut off those of his that did escape..." (Verse 14)
"... as thou hast done, it shall be done unto thee: thy reward shall return upon thine own head." (Verse 15)
When you study the calamitous annihilation of the entire "House of Esau" (Palestinians) you will realize that God is bringing the same annihilating end which the Palestinians have been preaching and teaching and planning for 2,600 years!
BREAKING NEWS
NEWS BRIEF: "Netanyahu vows to apply sovereignty over Jordan Valley", Israel National News, 10 Sept 2019
"Prime Minister Binyamin Netanyahu held a press conference Tuesday evening to make a "dramatic statement about the Trump Administration's 'Deal of the Century'."
"We are on the eve of the elections. President Trump said he will present his Deal of the Century few days after the election and it is just around the corner. This presents us with a great challenge and a great opportunity to apply Israeli sovereignty to Judea and Samaria and other areas', Netanyahu said."
"There is one place that Israeli sovereignty can be applied immediately after the elections if Israeli citizens let me in. Today I announce my intention to apply Israeli sovereignty to the Jordan Valley and the Dead Sea," he declared.
" 'This will be our defensive belt to the east. It ensures that we will never be a country a few miles wide', Netanyahu said."
While the timing of this announcement is certainly related to the election only six days away, Netanyahu always intended to extend Israeli sovereignty over the Biblical areas of Judea and Samaria.
5. Democrat presidential candidate channeled Hillary Clinton when he promised that his environmental policies will lead to a shutdown of Fossil Fuel industries.
NEWS BRIEF: "Joe Biden Promises Environmentalists: 'Look into My Eyes; I Guarantee You, We Are Going to End Fossil Fuel', " Breitbart News, 7 Sept 2019
"Democrat frontrunner Joe Biden (D) told a concerned activist in New Hampshire Friday that he guarantees that 'we are going to end fossil fuel'."
Do you remember what happened to Hillary Clinton after she declared that she would put coal mining out of business?
NEWS BRIEF: "Clinton haunted by coal country comment", Politico, 5/10/2016
"Referring to the transition to clean energy, Clinton said: 'We're going to put a lot of coal miners and coal companies out of business'."
About 6 months later, Hillary lost the Electoral College election to Donald Trump!
May the same happen to Joe Biden!
6. Secretary of State Pompeo vowed that Iran will not get nuclear arms "under Trump's watch"!
NEWS BRIEF: "Pompeo: Iran won't get nukes on Trump's watch ", Israel National News, 9/9/2019
"US Secretary of State Mike Pompeo on Sunday stressed in an interview on Fox News that the Trump administration will ensure that Iran does not develop nuclear weapons."
The only problem is that Iran bought nuclear warheads from Pakistan in 2002!
NEWS BRIEF: "RUSSIAN GENERAL CONFIRMS IRAN HAS NUCLEAR WEAPONS!", Stratfor Intelligence, Week of June 4, 2002.
"A Russian general's statement about Iran's nukes fails to register with media. Sometime a slip of the tongue is so incredible that no amount of doctoring can explain it. And sometimes a slip of the tongue is as intentional as could be. Take an appearance by Russian Deputy Chief of Staff Gen. Yuri Baluyevsky. He gave a briefing on Friday in Moscow during the Bush-Putin summit and was asked about whether Iran actually fired the Shihab-3 intermediate-range missile in a successful test earlier this month. The second question was whether Iran can threaten Israel, Russia or the United States with its nuclear and missile programs.
Then the Russian general takes a surprise turn: 'Now, as to whether or not Iran has tested something like that. Iran does have nuclear weapons,' Baluyevsky said. 'Of course, these are non-strategic nuclear weapons. I mean these are not ICBMs with a range of more than 5,500 kilometers and more."
Now this is shocking news, indeed! This Russian general has just confirmed that Iran has nuclear warheads and theater missiles with which to deliver them! And, he seems not to be concerned because these warheads cannot yet hit Russian soil. If Iran has nuclear weapons and the missile capability with which to deliver them to Israeli targets, then the entire calculation of military balance in the Middle East may just have changed.
Note that the year in which this Russian general made this statement was 2002! President George W. Bush was in the Oval Office! In fact, he was on the podium when this startling revelation was uttered!
That means that the entire world has been subjected to 17 long years of Fake News on this matter!
7. Economic statistics are bounding into the stratosphere!
NEWS BRIEF: "Democrats Hoping for a Recession Get Some Bad News", Sons of 1776, Sept 9, 2019
"With Trump's economy breaking records, 2020 Democratic candidates have an uphill battle. So, many "experts" have been predicting a recession in order to give left-wing candidates a bump. But while they predict doom-and-gloom, the latest economic reports cast a very different picture. Maybe Democrats should just throw in the towel now."
Consider some of the statistics:
* "Over the last two-and-a-half years, the American economy has been resurrected ... People are back to work. Earning more than ever before. Companies are investing in the United States. We even have energy dominance."
* "According to the Bureau of Labor Statistics (BLS), the number of people employed in August increased by a very impressive 590,000, pushing total employment to a record-high of nearly 157.9 million."
* "The percentage of the population that was employed rose to 60.9 percent, the highest percentage since December 2008."
* "... despite over 570,000 people joining the labor force, the unemployment rate held at 3.7 percent, near a 50-year low."
* "Unemployment among African Americans and Hispanics also hit all-time lows last month, proving that the ongoing economic boom is still creating unprecedented opportunity for all U.S. workers."
* "Hourly earnings rose 3.2 percent since last year. That's the first time wages increased by 3 percent since 2009."
* "Consumer spending hasn't decreased, despite the left's doom and gloom. Clearly, Americans are doing very well and aren't afraid to spend the money they're earning ... "
So, why are the Democrat propaganda machines churning out the "sky is falling" fake news that the economy is about to crash?
"Imagine being so hateful toward your country, that you'd want it to suffer just to beat a Republican."
In other words, Democrat politicians and celebrities do not care if you lose your job, as long as President Trump will be beaten in 2020. Multi-millionaries are not normally affected by a recession or even a depression.
But you will be horribly impacted! (Check out the Net Worth of anyone making statements that might affect your well-being at Celebrity New Worth)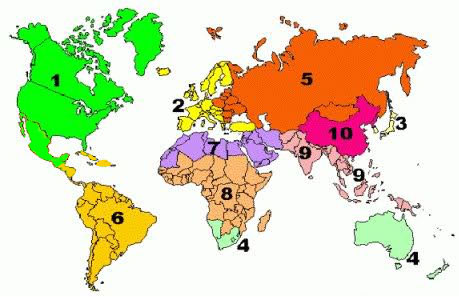 Does anyone remember President Obama's promise that "these jobs are not coming back"?
Trump's economic progrom could take America quickly to the fulfillment of Revelation 18:3 and 7!
Revelation 18:3b -- "For all nations have drunk of the wine of the wrath of her fornication, and the kings of the earth have committed fornication with her, and the merchants of the earth are waxed rich through the abundance of her delicacies."
Revelation 18:7b-8 -- "... for she saith in her heart, I sit a queen, and am no widow, and shall see no sorrow. Therefore shall her plagues come in one day, death, and mourning, and famine; and she shall be utterly burned with fire: for strong is the Lord God who judgeth her."
God has repeatedly warned that wealth can be a spiritual snare to the unredeemed.
"They are enclosed in their own prosperity..." (Psalm 17:10a)
"... the snare opens for his wealth." (Job 5:5)
I believe it very possible that God is going to allow unparalleled economic prosperity to come upon America as His Divine physical judgment draws nigh. Did you know that, in the last 100 years of Israel's existence before King Nebuchadnezzar swept in to destroy the nation, God allowed Israel to become more and more prosperous?
When the Babylonian Army conquered Israel, she was so prosperous that she was considered to be the Economic Superpower of the entire region! Wicked Israelis could not believe the warnings from a number of Godly prophets, because their prosperity blinded them to the truth.
Will the same spiritual blindness spring up among unredeemed Americans?
This passage in Revelation 18 suggests strongly that this complacent attitude brought on by material prosperity will, indeed, occur in America, and probably under President Trump.
Listen again to God's prophecy that America would be so very rich at the time of her end -- Revelation 18:7:
"How much she hath glorified herself, and lived deliciously, so much torment and sorrow give her: for she saith in her heart, I sit a queen, and am no widow, and shall see no sorrow."
For the past 20 years, I have been waiting for a President who would bring America to the point where her citizens are living "deliciously" and are believing that the good times will never end. I believe this current explosion of wealth generated by Trump's economic policies are driving this country toward the unparalleled prophecy in Revelation 18:7!
8. Will Supernation #1 be approved by year's end?
NEWS BRIEF: "Peter Navarro says there's a 100% chance the House approves Trump's North America trade deal by year's end", CNBC News, Sept 10, 2019
"President Donald Trump's trade advisor Peter Navarro believe's it's certain that Congress passes landmark trade legislation known as the United States-Mexico-Canada Agreement before the end of the year."
" 'I'm going to give it a 100% here because it's so important for this country and I can't imagine that Nancy Pelosi would not put this on the floor to at least have a vote', Navarro told CNBC..."
Supernation #1 (See Map Above) only has Congressional approval to be formally established, contributing mightily to Daniel 7:7-8 and Rev 17: 12-17 being fulfilled. Consider the ancient Biblical prophecy which this global plan will fulfill:
"And the ten horns which thou sawest are ten kings, which have received no kingdom as yet; but receive power as kings one hour with the beast." (Revelation 17:12, KJV)
"After this I saw in the night visions, and behold a fourth beast, dreadful and terrible, and strong exceedingly; and it had great iron teeth: it devoured and brake in pieces, and stamped the residue with the feet of it: and it was diverse from all the beasts that were before it; and it had ten horns." (Daniel 7:7, KJV)
President Trump is not threatening to dismantle NAFTA, because he is the one "Conservative" Republican President who can ram this plan through!
Just as the ploy of President Richard Nixon being the only President who could survive his disowning of Taiwan so he could recognize Communist China, so Trump is the only President who can convince enough Conservative Congressmen to vote to establish the North American Union is Supernation #1in the Illuminati Plan to reorganize all nations into the prophetic TEN. (Map Above)