Pastor Billy Crone -- New DVD's
Aliens Will Introduce Antichrist!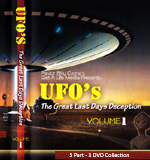 "UFO's - The Great Last Days' Deception"
Volume 1 of 2
Biblically Proves Aliens Are Demons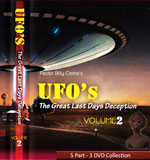 "UFO's - The Great Last Days' Deception"
Volume 2 of 2
New Age lie about the Rapture is Revealed!
==========
More UFO DVD's
"Watchers 7, Physical Evidence - Alien Implants" DVD
New DVD by L.A. Marzulli - Only $19.99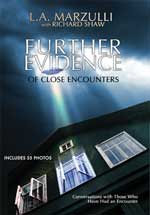 "Watchers 7 Further Evidence Book"
---
"Beast Tech Book: THE Mark of the New World Order!"
by Tom Horn and Terry Cook
---
Transhumanism - The Update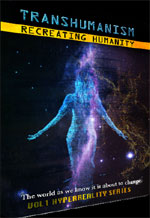 "Transhumanism: Recreating Humanity"
DVD, Vol 1, "Hyper-Reality Series"
---
New DVD's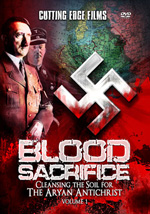 "Blood Sacrifice: Cleansing The Soil For The Aryan Antichrist"
---
God's Perfect Family Plan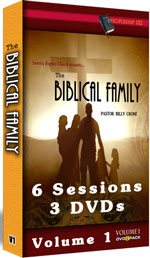 "The Biblical Family" - Volume 1 - Biblical Roles of Man, Husband, and Father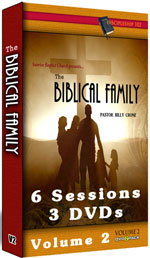 "The Biblical Family" - Volume 2 - Biblical Roles of Woman, Wife, Mother and of Children
---

"King of Creation" DVD
Breathtaking views of our planet and universe, beloved passages of Scripture, and timeless hymns of the Christian faith, all seamlessly woven
---
SHOPPING

Against All Odds Israel Survives
6 DVD set - Run Time: 9 hours
How does Israel survive against all odds? Modern-day Israel is truly a divine wonder of the current age. How has it triumphed through four major wars and survived relentless terrorist attacks? Meet the actual people who lived through what can only be described as miracles of Biblical proportions, and share their remarkable stories.
Episode 1 - The Assignment; Episode 2 - Miracle at Michmash; Episode 3 - Shula: The Girl Who Became a Spy; Episode 4 - The Miracle of Survival: Hitler and the Holocaust; Episode 5 - A Boy Named Ezra; Episode 6 - The Miracle of '48; Episode 7 - 1967!; Episode 8 - A Warrior Named Kahalani; Episode 9 - The People of the Book Come Home; Episode 10 - A Place of Miracles?; Episode 11 - Myth or Miracles?; Episode 12 - Rescue at Entebbe; Episode 13 - In Search of a Miracle.
DVD 1: Episodes 1-3 - Shula Cohen, a married woman living in Beirut, risks her life to become one of Israel's most famous spies. Israeli troops in the Yom Kippur War are saved when a mysterious wind exposes thousands of mines that imperil their lives. During World War II, the Biblical account of Saul and Jonathan inspires a British major to launch an improbable victory against a Turkish garrison.
DVD 2: Episodes 4-6 - An outnumbered Israeli squad is saved when approaching enemy troops inexplicably flee. Compelling dramatizations and interviews chronicle miraculous triumphs in Israel's fight for independence from the British and in the establishment of a Jewish homeland in 1948. The devastating history and haunting legacy of the Holocaust is considered.
DVD 3: Episodes 7-9 - Avigdor Kahalani, one of Israel's most decorated and beloved war heroes shares his incredible stories of survival and victory in the Yom Kippur War. Considering the miracle of Israel's own existence, her citizens share firsthand what it means to live in the land of their forefathers.
DVD 4: Episodes 10-12 - Strange beings wielding flaming swords foil marauding Arabs in their attempt to destroy a Jewish community. Thousands of storks suddenly appear to devour locusts plaguing a farming village. The subject of miracles and faith take a personal meaning when former hostage Sarah Davidson recalls the harrowing 1976 hostage crisis that set the stage for a daring rescue mission at Entebbe airport.
DVD 5: Episode 13, Plus Extra Feature - Is Israel a place of miracles? In this inspiring episode, Michael Greenspan concludes his investigation and reflects on the remarkable people he has met and the incredible stories he has heard. Series writer and director Tom Ivy hosts Against All Odds: The Making of a Miracle, a fascinating behind the scenes look at the creation of this extraordinary exploration of fact and faith.
DVD 6: Against All Odds Feature Film - This feature film version captures all the powerful drama and uplifting spirit of the stirring thirteen-part series. Gripping dramatizations, eyewitness accounts, and interviews with historians and religious leaders etch a fascinating portrait of a nation's soul. ORDER NOW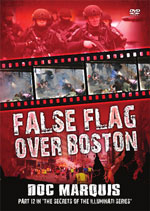 False Flag Over Boston"
New DVD by Doc Marquis
Volume 12 of 'Secrets of the Illuminati' Series
No one should doubt for a minute that the Boston Marathon was a 'False Flag' event carried out by the Illuminati. On April 15, 2013 multiple explosions at the 'Boston Marathon Race' killed and injured hundreds; was this just another 'jihad by some radical Islamic group' or, is there more to what happened at Boston than our own government wants us to know?
"Did the Illuminati have a hand in the Bonston Marathon Bombings and, if so, what evidence can be linked to them"?
"Why were runners at the race being told that there would be a "Bomb Exercise" going on before the race even began"?
"Police personal who lived and worked around Sandy Hook mysteriously show up in Boston. Why? They have no jurisdiction there...or do they"?
"What was the secretive, private, civilian military group known as 'The Craft', with their 'Skull cap Logo', doing at the Boston Marathon Bombings"?
These and so many other questions will be answered as Doc Marquis, once again, teams up with his Director Cory Black to unveil the "False Flag Over Boston". Two hours long - http://www.cuttingedge.org/detail.cfm?ID=2618
---
HOT NEWS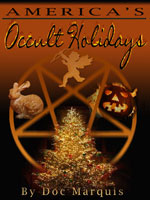 DVD
I. This time period leading to the celebration of our Lord's Resurrection provides a good opportunity to see the true inner spiritual condition of Christian Churches.
If a church advertises on their outside reader boards that they are holding an "Easter Egg Hunt", you know that the spiritual condition of that church is heresy!
Easter Egg celebration mixes Baal worship with Christianity!
NEWS BRIEF: "Great For Family Devotions: Resurrection Eggs. What Advent calendars are to Christmas, these colorful eggs are to Easter. Comes with companion guide to help you turn each enclosed object into a fun, family learning experience."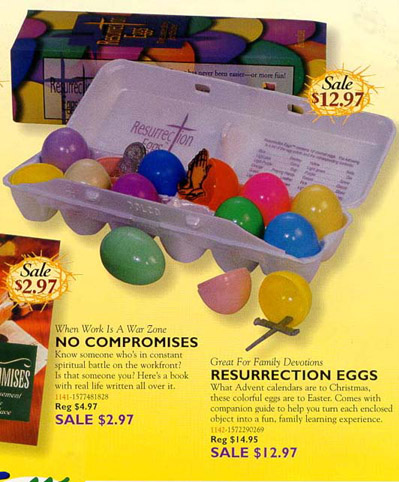 Carefully study this picture to see the abominations contained within. Celebrating Easter with eggs comes directly from Satanism, as we will demonstrate in a few moments. Therefore, by urging the use of Easter eggs to celebrate the Christian celebration of our Lord's Resurrection is linking Satanism with Christianity, and is forbidden in Scripture. In this picture, we can readily see that each of these eggs contains a Christian symbol within. We can see praying hands and a cross, as two examples. This write-up also mentions Advent, another Pagan festival.
Nowhere in the Bible are we allowed to link the things of the Lord with the things of Satan. Let us examine these Biblical prohibitions.
1) "Be ye not unequally yoked together with unbelievers: for what fellowship hath righteousness with unrighteousness? and what communion hath light with darkness? And what concord hath Christ with Belial? or what part hath he that believeth with an infidel? And what agreement hath the temple of God with idols? for ye are the temple of the living God; as God hath said, I will dwell in them, and walk in them; and I will be their God, and they shall be my people. Wherefore come out from among them, and be ye separate, saith the Lord, and touch not the unclean thing; and I will receive you, And will be a Father unto you, and ye shall be my sons and daughters, saith the Lord Almighty."
[2 Corinthians 6:14-18]
"What communion hath light with darkness?" Once we study how Satanic the Easter celebration is, and how closely Eggs are tied to this Pagan celebration, you will fully understand that the Southern Baptist Convention is linking the precious spiritual Light of Jesus Christ with the Pagan darkness, impenetrable blackness, of Satanism.
"And what concord hath Christ with Belial?" The Holman Bible Dictionary says that "Belial" is a term for Satan. In the original Hebrew language, the word, Belial, means "wicked" or "worthless". In my opinion, this linking between Resurrection Day and Pagan Eggs is nothing more nor less than "wicked" or "worthless", as it links Jesus Christ with Satan.
Now, let us examine how truly Satanic and Pagan the celebration of Easter with eggs truly is. We have discovered a witches site, called the "Satanic Witch".
Listen to their description of the place which Easter and Eggs have in their Pagan celebration.
"Ostara, also known as The Spring or Vernal Equinox, the Festival of Trees, Alban Eilir, Ostara, the Rites of Spring, and the Rites of Eostre ... and marks the first day of true Spring. Day and night are equal on this day, hence the name Equinox. It is observed by Pagans throughout the world. For Wiccans and Witches, Ostara is a fertility festival celebrating the birth of Spring and the reawakening of life from the Earth ... The Spring Equinox was Christianized by the Roman Church as were most Pagan festivals of old. On the first Sunday after the first full moon following the Equinox (or "Eostre's Day" from which the name Easter was derived), the Christians celebrates their Easter holiday. The Christian festival commemorates the resurrection of Christ, synchronized with the Jewish Pesach, and blended since the earliest days of Christianity with pagan European rites for the renewed season. It is preceded by a period of riotous vegetation rites and by a period of abstinence known as Lent." ( The "Satanic Witch", Ibid.)
Let us pause here for a moment. We have just learned from the pagans that the very name of Easter is taken from the Pagan celebration of the "Rites of Eostre". Reverend Alexander Hislop, writing in his monumental work, "The Two Babylons", states that the name of Easter was derived from the goddess Astarte [page 109]. In reality, both are probably right, because the Pagans have a history of worshipping the same gods in different lands under different names.
But, then Alexander Hislop dropped the atomic bomb on this issue:
"What means the term Easter itself? It is not a Christian name. It bears its Chaldean origin .. Easter is nothing else than Astarte, one of the very titles of Beltis, the queen of heaven ... The worship of Bel (Baal) and Astarte was very early introduced into Britain, along with the Druids ... If Baal was thus worshipped in Briatin, it will not be difficult to believe that his consort, Astarte, was also adored by our ancestors, and that from Astarte, whos ename in Ninevah was Ishtar, the religious solemnities of April, as now practised, are called by the name of Easter..." (Alexander Hislop, "The Two Babylons", p. 104)
Can you believe it? Easter is Baal worship!
If you see any church advertising Easter Eggs as part of their Easter celebration, you can know for certain that this church and its leadership are not a place you will want to attend or support or listen to its teachingsd. Jesus said "you shall know them by their fruits", that a "good tree cannot bear bad fruit nor can a bad tree bear good fruit".
Easter is bad spiritual fruit and it proves that the church promoting it is a bad tree. Doubt it not.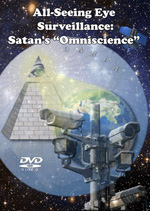 II. America is quickly laying the foundation for all-encompassing video surveillance of its citizens, an action taken by all Absolute Dictatorships!
NEWS BRIEF: "FBI Plans to Have 52 Million Photos in its NGI Face Recognition Database by Next Year", Electronic Frontier Foundation, April 14, 2014
"New documents released by the FBI show that the Bureau is well on its way toward its goal of a fully operational face recognition database by this summer ... EFF received these records in response to our Freedom of Information Act lawsuit for information on Next Generation Identification (NGI)—the FBI's massive biometric database that may hold records on as much as one third of the U.S. population. The facial recognition component of this database poses real threats to privacy for all Americans."
If I did not know that the Illuminati Plan was to impose history's most repressive dictatorsip on us, I still would be concerned about the invasion of personal privacy which this technology provides. Our Founding Fathers realized that all dictatorships desperately desire to accumulate as much information as possible on as much of the population as possible.
You see, all tyrants are paranoid. They know the people hate his oppression of them, so every dictator goes to great lengths to identify any and all defiance as possible, and certainly before that discontent can gel into an organization that one day might threaten the existence of the tyrannical government itself.
Facial and voice recognition form a huge part of any attempt to impose a dictatorship and keep it in power.
"One of our biggest concerns about NGI has been the fact that it will include non-criminal as well as criminal face images. We now know that FBI projects that by 2015, the database will include 4.3 million images taken for non-criminal purposes ... In the past, the FBI has never linked the criminal and non-criminal fingerprint databases. This has meant that any search of the criminal print database (such as to identify a suspect or a latent print at a crime scene) would not touch the non-criminal database. This will also change with NGI. Now every record—whether criminal or non—will have a "Universal Control Number" (UCN), and every search will be run against all records in the database. This means that even if you have never been arrested for a crime, if your employer requires you to submit a photo as part of your background check, your face image could be searched—and you could be implicated as a criminal suspect—just by virtue of having that image in the non-criminal file. "
Of special concern from those of us who know that governments throughout history are the greatest murderers of their own people is the existence within this FBI database that surely sounds suspicious.
"One of the most curious things to come out of these records is the fact that NGI may include up to 1 million face images in two categories that are not explained anywhere in the documents. According to the FBI, by 2015, NGI may include:
* 46 million criminal images

* 4.3 million civil images
* 215,000 images from the Repository for Individuals of Special Concern (RISC)
* 750,000 images from a "Special Population Cognizant" (SPC) category * 215,000 images from "New Repositories"
"However, the FBI does not define either the "Special Population Cognizant" database or the "new repositories" category. This is a problem ... even though FBI claims that its ranked candidate list prevents the problem of false positives (someone being falsely identified), this is not the case. A system that only purports to provide the true candidate in the top 50 candidates 85 percent of the time will return a lot of images of the wrong people. We know from researchers that the risk of false positives increases as the size of the dataset increases—and, at 52 million images, the FBI's face recognition is a very large dataset. This means that many people will be presented as suspects for crimes they didn't commit. "
This development makes no sense whatsoever if the ultimate plan is NOT to create the tools for repression that the Illuminati wants. If there is no plan to establish a dictatorship, it makes no sense to link the criminal and the innocent databases.
Therefore, the very existence of this linkage strengthens our contention that the ultimate plan is to establish the kind of dictatorship which can so tightly regulate all citizens that "no man can buy or sell save he who has the mark".
This goal is paramount in the minds of the Illuminati, as they are proceeding quickly toward establishing their Masonic Christ (Antichrist) over the whole world. Massive surveillance that is also very accurate is a requiremnent for this type of government, and it is unfolding in our Daily News.
---
Unique End of the Age Spiritual Warfare

"Doctrines of Demons"
New DVD by Ron Matsen, Koinonia House
The Apostle Paul gravely warned us that one of the unique events alerting us that the End of the Age was upon us was that, suddenly, 'christian' leaders would abandon genuine Biblical doctrines, teaching instead (1 Timothy 4:1).
Satan often relies on deception through disinformation. Disinformation is the intentional misrepresentation of the truth. Therefore, doctrines of demons are creeds that offer counterfeit truths, bold lies passed off as Biblical Truth. Ron Matsen teaches clearly that teachers abound today, teaching doctrines of demons and are deceiving many!
Jesus told us, that, when we see End of the Age prophecy being fulfilled, we were to look up, for our Redemption is drawing nigh! This DVD will enlighten you and give you great encouragement. http://www.cuttingedge.org/detail.cfm?ID=2616
Related Bookstore DVD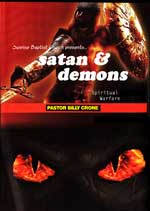 "Satan & Demons: Reality of Spiritual Warfare"
by Pastor Billy Crone
Regularly $39.99, Now Only $19.99
Does Satan really exist? Do demons really exist? Is the warfare in the heavenlies and on earth - which God reveals in Daniel 10 - really true? The answer to all these questions is 'YES'!
This 3-DVD, 250-minute presentation takes you into the fall of Satan and his demonic horde, into the reality of what they do to try to destroy Jesus Christ and His Church and His believers.
Subjects of this study: 1) The Fall of Satan, God's curse on him and his angels (now demons); 2) Satan's army of demons; 3) Demonic influence throughout the world; 4) How demons take advantage of our flesh to defeat us; 5) Putting on the Armor of God, enabling Christians to successfully fight these insidious battles throughout our life.
Satan and his vast host are actively working to lead you away from the safety of God's Word and into the careless, thoughtless and powerless life of a rank unbeliever.
3 DVDs, 250 minutes http://www.cuttingedge.org/detail.cfm?ID=2582
---
---
---
Headline News Articles
Jesus' Triumphal Ride On Palm Sunday - Fulfillment of the Most Precise, the Most Incredible Prophecy In The Entire Bible!
When Jesus fulfilled this prophecy, He stamped "Valid" on His entire Messianic ministry and office. But, sadly, most people have never, ever heard of this wonderful prophecy -- certainly not from our pulpits!
D.A.R.P.A. IS FUNDING AN IMPLANTABLE CHIP FAR MORE ADVANCED THAN"DIGITAL ANGEL"! M.M.E.A. - MULTIPLE MICRO ELECTRODE ARRAY IS SO ADVANCED IT CAN FULFILL REV 13:16-18! Part 1 of 5
We explain the actual science of MMEA in this article so you can see how all humans on earth can be completely controlled by this implantable chip! Emotions - fear, euphoria, depression -- plus pleasure and pain, can be controlled and even caused, by R.F. (Radio-Frequency signal)! Silent, large funding is occurring that soon will be ready for "The Christ" to use once he arises. RFID is just the "tip of the iceberg".[For full details of D.A.R.P.A., read NEWS1739]
D.A.R.P.A. IS FUNDING AN IMPLANTABLE CHIP FAR MORE ADVANCED THAN"DIGITAL ANGEL"! M.M.E.A. - MULTIPLE MICRO ELECTRODE ARRAY - Part 2 of 5
The funding source always reveals the ultimate goal the Illuminati has in mind for this human implantable chip. America is leading the way to establishing the greatest, most repressive global dictatorship imaginable, one that will fulfill Bible prophecy of the "Mark of the Beast".
M.M.E.A. - MULTIPLE MICRO ELECTRODE ARRAY IS SEEN BY OCCULTISTS AS "TRANSCENDENCE", A MEANS BY WHICH MANKIND SHALL MAKE THAT "PARADIGM JUMP" IN CONSCIOUSNESS TO BECOME GOD! - Part 3 of 5
"The Brain Machine Interfaces Program will create new technologies for augmenting human performance through the ability to noninvasively access codes in the brain in real time and integrate them into peripheral device or system operations ... This technology is just another church, a place to worship ... The kingdom of God is within us all, so these technologies are expanding the environment ... God is all powerful love. You can do no wrong when the spirit of love, the Holy Spirit is with you. " ["Technical Jesus"]
M.M.E.A. - MULTIPLE MICRO ELECTRODE ARRAY IMPLANTABLE CHIP -- IS IT JUST ANOTHER "SATANIC INSERT" WHICH HAVE BEEN USED BY COVENS FOR OVER 4,000 YEARS? - Part 4 of 5
Satanists make extensive use of special inserts in a person's body who is in witchcraft, or a person they wish to control. The Biblical Mark of the Beast would be a natural "insert" for the most powerful Satanist witch in world history to use to control the entire population of the world. Stand by for startling insights!
Technology to "buy and sell" with the M.M.E.A. chip is both simple and in use right now! Too many people believe the technology to "buy and sell" with an implantable chip is complicated and that the chip must be updatable -- not true, as you shall soon see!
PROPHETIC ALERT! President Obama Is Quietly Forming The North American Union!
Progress toward forming Supernation #1 of the Club of Rome Plan is suddenly lurching forward.
Daniel 7:7-8 is now rapidly moving toward completion.
This prophecy is the only one in the entire Bible which must be fulfilled before Antichrist can arise!
Is President Obama Going To Make An Announcement Confirming The Existence of Extra-Terrestrials? He has just appointed a "UFO adviser"!
Was Ronald Reagan A Secret Member of the Luciferian Secret Society, The Rosicrucians?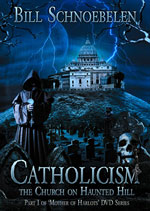 SPECIAL ANNOUNCEMENT
Pope Francis I Preparing To Be The False Prophet Revelation 13:11-18
Your hair will stand on end when you read of the doctrinal heresies and doctrinal reversals initiated by Pope Francis !
"At the proper moment in history, the Pope will visit the combined Jewish/Christian/Moslem sector of Jerusalem to announce that all religions should be combined into one." (Illuminati Plan)
This is the Plan and Pope Francis I is the Man.
BREAKING NEWS JUST IN! Pope Francis has just announced he will visit Jerusalem in May! See details in this article, above.
Abruptly, Significant Progress Occurs In Prophetically Reorganizing All Nations Into 10 Supernations
Prophetic Supernation #9 is forming, with a deadline of December, 2015
South and Southeast Asia (ASEAN) is now coalescing into a single giant nation. When this nation is formed, it will be part of the fulfillment of Daniel 7:7-8
"Gun Control / Seizure Advocates Enter Through Back Door To Achieve Control:
We will pry your gun from your dead, cold fingers" (Lt. Col. Bateman, Homeland Security)".
Shocking Prophetic News: Revelation 18 Prophecy Reveals That America Will NOT Suffer Economic Collapse Until Antichrist Is Here
Subscribe To Headline News For Only $25 per year!
Your faithful support enables us to keep Cutting Edge free for everyone else. Our readers have always loved the indepth correct news analysis found in our "Headline News Analysis".
If you want only to make a donation rather than subscribe to Headline News, simply click on the 'Donation Button' shown to the left and complete the simple form.

---
"Blood Sacrifice"

Volume 2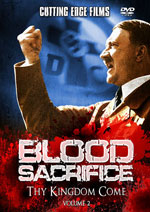 "Thy Kingdom Come"
Adolf Hitler used his demonic power to influence men, to intimidate and conquer the German christian churches.
Prophecy states that Antichrist will accomplish the same goal.
Shipping May 4
Pre-Shipping Sale - Save $5
Volume One
"Blood Sacrifice: Cleansing The Soil For The Aryan Antichrist", DVD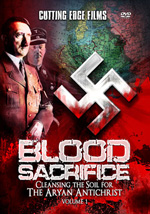 Now In-Stock
Nazi Magick The Key Understanding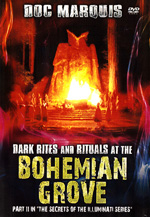 "Dark Rites And Rituals At Bohemian Grove" DVD
New DVD by Doc Marquis
#11 In His 'Secrets of the Illuminati' Series
---

"Blood Moons Over Israel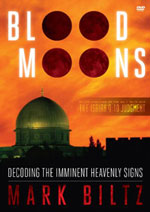 Imminent Heavenly Signs
Regularly $19.99, Now Only $17.99
This message might be the most compelling prophetic revelation of our time
---
New Book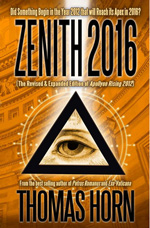 "Masonic Countdown Started in 2012 To Produce Global Leader!"
Learn about: Blood Moons, Feast Days and the Comet of the Century, the return of the Nephilim, the planned role of Pope Francis I, and what the Protestant Reformers believed about 2012-2016.
---
"Noah's Ark" Movie Begins In May, 2014
Know The Biblical Account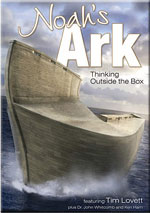 "Noah's Ark" DVD
"Thinking Outside the Box"
"Noah's Ark"
"Quest For Discovery" 200 page book
---
God IS Prophetically Moving In Israel
DVD's by Rabbi Cahn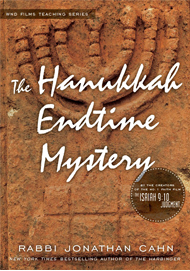 "The Hanukkah Endtime Mystery" (DVD)
"The Masada Mystery DVD"
"The Sanhedrin Secret DVD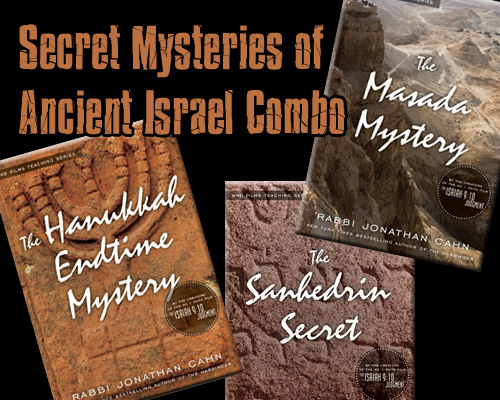 "Secret Mysteries of Ancient Israel" DVD Set
Combo DVD Set -- by Messianic Rabbi Jonathan Cahn
Regularly $38.85, Combo Price $25.99, Saving You $11.87
---
"Sign of the Times" DVD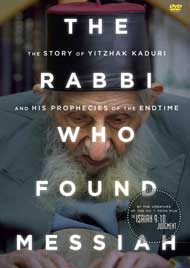 "The 108-year-old prominent Rabbi who declared Jesus was Messiah"!
---
New Freedom DVD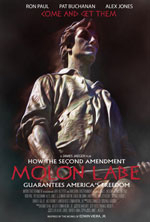 "Molon Labe" DVD
"How The Second Amendment Guarantees America's Freedom"
Reg. $19.99, Only $14.99
---
Pastor Billy Crone
New DVD's
Latest In "Countdown To Eternity" Series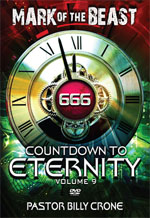 "Countdown To Eternity", Vol 9, "Mark of the Beast"
---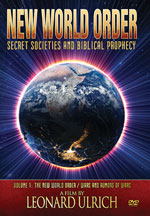 "Secret Societies and Prophetic Wars / Rumors of Wars"
DVD by Leonard Ulrich
---
Jesus Did NOT Rise From The Dead On Easter!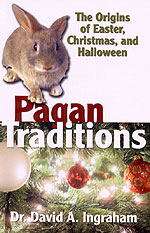 "Pagan Traditions: The REAL Origins of Easter, Christmas, and Halloween" Book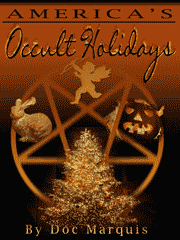 "America's Occult Holidays", DVD by Former Satanist, Doc Marquis
Doc Marquis only uses the King James Bible
---
Freemasonry In America
"America's Founding Fathers Combination DVD Offer"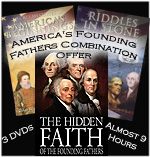 Bought Separately, $89.97, Combo Offer is only $49.97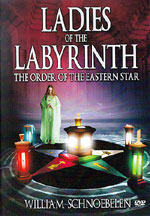 "Ladies of the Labyrinth: Order of the Eastern Star" DVD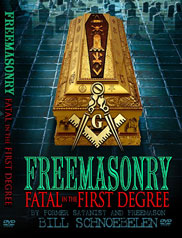 "Freemasonry: FATAL In The First Degree"
New DVD by Bill Schnoebelen, Former Mason, Satanist
Regularly $24.99, Now Only $19.99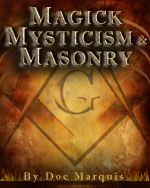 "Magick, Mysticism, and Masonry - DVD by Doc Marquis"
Regularly $39.99, Now Only $19.99