"Bush's New 2007 Middle East Map" continues to build, and major prophecy continues to weave its supernatural design.
DVD
2. The Virginia Beach shooting location was a "Gun Free Zone"!
NEWS BRIEF: "Site of Virginia Beach Shooting Another Gun-Free Zone", Breitbart News, 1 June 2019
"The Crime Prevention Research Center (CPRC) unearthed information showing the site of the Virginia Beach shooting was a gun-free zone for city employees."
"CPRC reports: 'Virginia Beach bans employees from being able to carry guns. In addition, while it was indeed possible for a civilian to enter the 'Operations Building' where the attack occurred, the 'Operations Building,' as its name suggests, was a building where virtually only employees would be in."
"This incident comes just months after an Aurora, Illinois, attacker opened fire in Henry Pratt Company, which was also a gun-free zone."
Perhaps legislation outlawing "Gun Free Zones" would more effectively reduce the public shooting toll!
Gun-Free Zones are proving to be a real magnet for anyone deranged enough to contemplate, and then plan, a mass murder.
"The most heinous of high-profile shootings have been gun-free zones. Those shootings include --
* Lone Star Bar & Grill (November 7, 2018)
* The Parkland high school (February 14, 2018)
* Orlando Pulse nightclub (June 12, 2016)
* San Bernardino (December 2, 2015)
* Umpqua Community College (October 1, 2015)
* Lafayette movie theater (July 23, 2015)
* Sandy Hook Elementary School (December 14, 2012)
* Fort Hood (April 2, 2014)
* D.C. Navy Yard (September 16, 2013)
* Aurora movie theater (July 20, 2012),
* The Fort Hood (November 5, 2009)
* Virginia Tech (April 16, 2007), among others."
The bottom line is simple, but frightening.
"CPRC examined mass public shootings for the time period of 1950 to May 2018 and found that 97.8 percent of them occurred in gun-free zones. Yet Democrat politicians respond to these shootings by pushing laws that make it even harder for law-abiding citizens to be armed to shoot back."
How can politicians, including Senator Lindsey Graham of South Carolina, continue to urge gun free zones to be established in preparation for laws banning all gun ownership and/or carry? The answer is that these school shootings are not random, but are designed to so turn Americans against gun ownership that they will demand that everyone surrender their guns to the government.
What does history tell us will happen very shortly thereafter?
The first action a new dictatorship takes is to seize all guns from the people. Lenin and Hitler both seized individual weapons under the same false premise that they were making their citizens 'more safe'; the reality was that they made their citizens more susceptible to a severe dictatorship." (Excerpted from "Good Guys With Guns" DVD)
"Scholars tell us that tyrannical governments have murdered 262 million citizens after they had seized all private weapons." (IBID.)
Since our government is still using the One Dollar Bill, we can only assume that it is still pursuing the type of government on the back of that bill: NOVUS ORDO SECLORUM (New World Order), planned to be the most dictatorial government in all history.
We American citizens must remain armed and vigilant, or we will be subjugated by the Globalists of both political parties.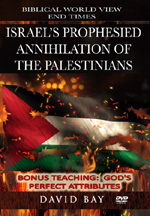 DVD
3. Kushner -- top aide to President Trump -- further marginalized the Palestinians:
NEWS BRIEF: "Palestinians not 'capable' of governing themselves: Kushner", The New York Post, June 3, 2019
"President Trump's son-in-law and Mideast peace maven Jared Kushner does not believe that Palestinians are capable of governing themselves ... 'The hope is that they, over time, will become capable of governing' ..."
How much time do the Palestinians need to "become capable of governing'? They have been agitating since the Nixon/Kissinger era of 1972 to become a Palestinian nation. But, they are so dedicated to the physical annihilation of Israel that they have never poured resources into building a nation!
"During the interview, Kusher was critical of the Palestinian government and failed to commit to US support to an independent Palestinian state. 'in order for the area to be investable, for investors to want to come in and invest in different industry and infrastructure and create jobs, you do need to have a fair judicial system, you need to have freedom of press, freedom of expression, tolerance for all religions'.
"If you don't have a proper governance structure and proper security, when people are living in fear of terror that hurts the Palestinians, it hurts the Israelis just the same..."
When Kushner stated that the Palestinians are incapable of governing themselves, was he aware that he was fulfilling Obadiah 2 and Isaiah 34:12?
Obadiah 2 -- "Behold, I have made thee small among the heathen: thou art greatly despised."
Isaiah 34:12 - "They shall call the nobles thereof to the kingdom, but none shall be there, and all her princes shall be nothing."
In Isaiah 34:12, God prophesied that the leaders of the Palestinians shall declare that their kingdom (nation) has been established, but since there is no preparation for a functioning government, the proclamation is empty and her leaders are suddenly "nothing"!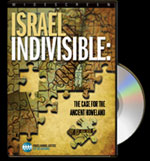 DVD
4. Conflict in Israel between secular and religious Jew received a rare spotlight as Israel must now go back to elections!
NEWS BRIEF: "Religion v. state may become central issue in Israeli election campaign ", World Israel News, June 4, 2019
"Israel's repeat election was sparked by an issue that touches one of the major fault lines in Israeli society — the role of the growing ultra-Orthodox, or haredi, Jewish community in modern life."
"Prime Minister Benjamin Netanyahu's prospective government collapsed last week over the issue of military draft exemptions for ultra-Orthodox men, a source of longtime resentment among the secular majority of Jewish Israelis who are required to serve."
But, there are other areas of disagreement between ultra-Orthodox and secular Jews.
"... their cloistered communities are being left behind by modern society..."
"The ultra-Orthodox have leveraged their clout over the decades to maintain a segregated lifestyle. They run a separate network of schools, raise large families on taxpayer-funded handouts and enforce a public status quo — such as preventing most commerce and public transportation on the Sabbath — that has enraged the secular majority"
"The ultra-Orthodox also wield a monopoly over matters of marriage, burials and conversions."
"... children learn scripture but very little math and English, and older men often avoid the workforce and collect welfare stipends while continuing to study full time."
Even PM Netanyahu had to side with the secular modernists, a very rare occasion.
NEWS BRIEF: "Netanyahu rebukes MK who said Israel should be governed by Jewish law: Halachic State", World Israel News, June 4, 2019
"Israeli Prime Minister Benjamin Netanyahu on Monday publicly rebuked an MK and potential government minister who called for Israel to be governed by Jewish law ... 'The State of Israel will not be a halachic state', Netanyahu said in a terse response to Bezalel Smotrich of the United Right party ..."
"Earlier in the day, Smotrich had told two Israeli media outlets, 'The State of Israel will be run, God willing, as it was run during the days of King David and King Solomon — according to Torah law'."
Did you know that the Illuminati was dismayed when they realized, starting in 1948, how strongly represented the religious zealots were in the total population of the new country?
"The initial financiers of Labor Zionism and Theodore Herzl were barons of the Rothschild clan. Their goal was the creation of a state in the image of their Sabbatean beliefs: that is, anti-Torah, anti-Talmudic, anti-religious and anti-Jewish. To the Sabbateans, any Jew who does not accept anti-Judaism is fit for execution." (Barry Chamish, "KERRY, GAZA AND THE NEW JEWISH SABBATEAN HOLOCAUST")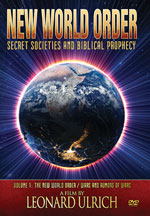 DVD
5. Mexican cartel gunmen threatened the crews of the private company building a section of the Wall!
NEWS BRIEF: "INSANE: Cartel Gunmen Reportedly Brandish Rifles, Intimidate Border Wall Construction Crew", Big League Politics, May 31, 2019
"Brian Kolfage, the veteran who started the viral We Build The Wall organization, revealed that cartel gunmen approached border wall construction crews brandishing rifles last night, seeking to intimidate them and prevent them from continuing the border wall construction."
"... 15 armed cartel members with rifles dressed in camo approached our border wall last night intimidating construction crews", and suggested his organization's security was able to thwart the intimidation attempt."
Is lawless Mexico even a country we want to be part of our nation once the USMCA treaty goes into effect?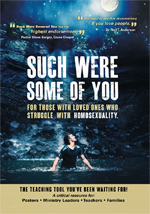 DVD
6. President Trump celebrates LGBT-Q Month!
NEWS BRIEF: "Trump Celebrates LGBT Pride Month, Urges World to Decriminalize Homosexuality", Breitbart News, 31 May 2019
"President Donald Trump tweeted Friday in celebration of LGBT Pride Month, which begins in June, and repeated his administration's call for the international community to decriminalize homosexuality in countries where it is illegal."
The President tweeted "As we celebrate LGBT Pride Month and recognize the outstanding contributions LGBT people have made to our great Nation, let us also stand in solidarity with the many LGBT people who live in dozens of countries worldwide that punish, imprison, or even execute individuals...."
As we have warned repeatedly since before the Republican National Convention in August, 2016, while we support many of Trump's policies, we did not believe that Trump was a genuine, Born Again Christian.
We reiterate our belief on this subject, based upon this Trump tweet.
Do not blindly support Donald Trump. Support him when the issues warrant, but keep the fact clear in your mind that he is a businessman of the world whose attitudes have been shaped by secular values.