Obama climate czar has socialist ties: Group sees 'global governance' as solution
Oil falls as U.S. petroleum inventories rise
UN chief condemns Israeli shelling of UN compound
Emerging Gaza ceasefire allows Hamas to restock rockets - and fire them
"Bin Laden" message not seen as threat to U.S., Obama
Obama: No longer essential to kill Osama bin Laden
Quietly, Chávez reopens the door to Western oil firms
Gloomy EU frets over Russian gas supply resumption
Afghan general killed in helicopter crash
---
Witnesses: Israeli ground force seizes S Gaza City: Pushes into center
Barak: Keeping eyes open for Gaza operation end
Russian naval task force led by aircraft carrier docks at Syrian port
UN headquarters in Gaza hit by Israeli 'white phosphorus' shells
IDF advancing in Gaza: Thousands fleeing homes
More Hamas rockets hit Israeli towns
Israel threats to retaliate against Lebanon if rocket attacks resume
Hamas-Gaza bows to Damascus leaders' veto against Egyptian ceasefire terms
Gaza Battles Rage as Israelis Talk Truce in Cairo, Washington
Hamas: 'We're still intact': Terrorists claim Israel barely dented 'military capabilities'
"Bin Laden" urges jihad against Israel
'All the time we hear the Israeli war machine'
FM Livni urges Red Cross to press Hamas for access to captured soldier Shalit
Venezuela breaks off Israel ties
Israel avoids UN Security Council condemnation
Israel asks UN Security Council to condemn Hamas
Fighters' Jewish Spirit Returns
Fear: Turkey may pull deals with Israel
---
Politics In The News
Obama, Stimulus Proposals Enjoy Broad Backing in Poll
Obama aides offer more assurances on bailout money
Retired Air Force General Is Leading Candidate for NASA's Top Post
Obama's Pick to Head SEC Has Record Of Being a Regulator With a Light Touch
Clinton At State: Will Senator Step Away From Israel?
Obama committed to ending of 'Don't Ask, Don't Tell' policy on gays in the military
Inauguration News
Your at-home guide to the Inauguration
Obama's inauguration is most expensive ever at $160 million
Barack Obama WILL FACE The Obelisk As He Takes His Oath of Office
President Obama continues the practice begun by Ronald Reagan of "facing the obelisk" - Washington Monument -- during his inauguration as the 44th President. This practice further demonstrates the reality that this President is going to be thoroughly Illuminist pagan
---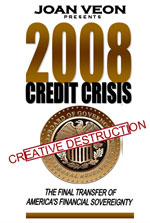 DVD
Russian ruble dips to decade low: Central Bank continues controlled devaluation
European Central Bank poised to cut rates as bank crisis deepens
Bank of America may receive more bailout money
HSBC, UBS May Be Liable on Madoff as Fund Custodians
---
Illegal Immigration News
'Attempted hit' put on Ramos family: 'Thank God no one turned on a light! Monica and her 3 boys would be gone!'
10 congressmen urge clemency for imprisoned border agents
Border Patrol Agent 'has butterflies' over chance for reprieve
---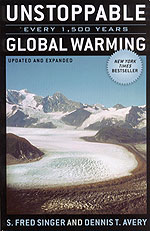 Global Warming = Global Government
Obama climate czar has socialist ties: Group sees 'global governance' as solution
Ice Age to blast Earth: Glacial era predicted to freeze planet for next 100,000 years
---
U.S. warns drug war threatens Mexico 'collapse'

Weakened Hamas still seen as dangerous
US sees Gaza rebuilding as opportunity for Abbas
Clinton Signals No Change: Security for Israel and New PA State
Rockets from Lebanon again hit Israel
Clinton's tough diplomacy: No talks with Hamas
Official: Guantanamo Detainee Was Tortured
Pakistan dismisses Indian data as 'not evidence'
---
Iran tones down its vocal support for Hamas
Why Israel Can't Make Peace With Hamas
Olmert ignoring calls from Barak, Livni for immediate Gaza truce
Israeli army continues offensive on Gaza for 19th day
Israeli troops reach Gaza City outskirts
Five IDF paratroopers wounded in northern Gaza gunbattle
Gazans open old graves to bury their new dead
Hillary Clinton: New U.S. administration to forge Mideast peace
Israeli army chief denies using white phosphorus in Gaza
Israel informer rests easy on the edge of Gaza onslaught
Germany calls for ceasefire in Gaza
UN Sec. Gen. Coming to Impose Anti-War UN Resolution in Gaza
UN Security Council backs full implementation of Gaza truce resolution
Is Israel Losing the Media War in Gaza?
Israel's Gaza offensive stokes anger among Jordan elite
International court to discuss Gaza operation?
Will IDF Withdraw With or Without Captured IDF Soldier, Shalit?
---
Obama Urges Congress Not to Block the Bailout
Banks in Need of Even More Bailout Money
Stimulus Alone Won't End Crisis: Bernanke
Britain to guarantee loans to small firms
Ford confident it could secure government credit line
Chrysler in talks with Renault, Magna
Toyota sees U.S. inventory in line by May
CITI breakup in sight after Morgan Stanley deal
---
Politics In The News
Bush grants federal aid for Obama inauguration: President declares state of emergency
Burris Cleared to Take Obama's Senate Seat: Will bring Democratic Senate majority to 58
Obama scrambles on Geithner, bailout concerns
Retooling Obama's campaign machine for the long haul
Obama Dines With Conservative Columnists: William Kristol and David Brooks, George Will, Charles Krauthammer
The world according to Hillary: Will wield "Smart Power"
Just One Blip in Hillary Clinton's Senate Lovefest: Bill's Donations
In hearings, Clinton touts pragmatic foreign policy
Pakistan is a complex issue because she has nukes: Clinton
US to triple non-military aid to Pakistan: Hillary
Struggling states cut healthcare for poor before Obama can bolster coverage
President Bush Gives Highest Civilian Honor To British Former PM, Tony Blair
Bush's Last Press Conference: Full of Disappointment
Bush appointee saw career Justice lawyers as 'commies,' 'crazy libs': In 2002
---
Pentagon: 61 ex-Guantanamo inmates return to terrorism after their release
---
Ethiopian troops in Somalia hand over security to Somalis
---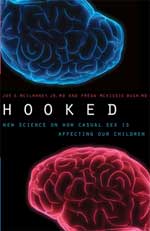 Sodom and Gomorrah
Bill would allow same-sex marriage in Maine
California Prop 8 proponents seek to nullify same-sex marriages
Sexually transmitted disease rates soar: CDC
Gays And Atheists: Joined At The Lip
Kalamazoo, Mich, abandons 'perceived gender' bias ordinance
---
Bush's Afghan reconstruction boondoggle
---
Big Brother's new target: Tracking of all firearms
'This is nothing less than a declaration of war on American gun owners'
Gaza: Israel prepares 'iron fist' strike at Hamas
Inauguration Festivities to Include Gay Bishop: Will deliver invocation Sunday at concert to kick off inaugural celebrations
Obama Will Issue Executive Order Within First Week to Shut Guantanamo Prison
President-elect to restore ties with neighbours: Canada, Mexico - to discuss North American Union
Russian gas to Europe 'blocked'
Countries that will miss George Bush
---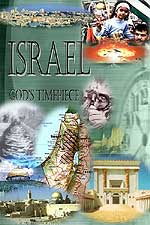 DVD
Gaza Crisis: Key Maps and Timeline
Israeli leader warns Hamas of `iron fist'
Israel tightens grip on Gaza City: Hamas stays defiant
Israel, Hamas locked in fierce Gaza street battles
IDF Officer critically hurt in Gaza blast
Death toll rises as Gaza war enters 18th day
Group accuses Israel of firing white phosphorus into Gaza
UN Rights Council Condemns Israeli Action in Gaza
General Ashkenazi extols 'exceptional results' of Gaza operation
Hamas rockets still hit Israeli towns
Egypt's Mubarak Struggles as Middleman in Gaza Cease-Fire Effort
Gazans die as Israel tests new 'nasty' weapons
Arab TV channels join hands to launch pro-Gaza telethon
Demands grow for Gaza war crimes investigation
---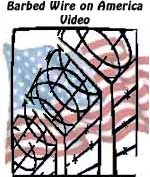 DVD
President Bush Says 'Goodbye"
9/11, two wars, Katrina: 'We had fun', says Bush
Words that sum up Bush's America
Bush defends tumultuous terms in last news conference
Bush advice for Obama: Do what you think is right
Bush legacy shaped by war, economic crisis
Bush to give farewell address Thursday night
---
Obama's Inauguration News
"Barack Obama WILL FACE The Obelisk As He Takes His Oath of Office" - President Obama continues the practice begun by Ronald Reagan of "facing the obelisk" - Washington Monument -- during his inauguration as the 44th President. This practice further demonstrates the reality that this President is going to be thoroughly Illuminist pagan.
Inauguration Festivities to Include Gay Bishop: Will deliver invocation Sunday at concert to kick off inaugural celebrations
Tickets to Obama Inauguration Create Stir on Capitol Hill
'Faithful' update on inaugural God-mentions
Nightmarish weather could befall inauguration-goers
---
Politics In The News
Hillary Clinton Confirmation Hearing Set: To push U.S. leadership renewal
Obama wants access to $350 billion left in bailout fund
Bush agrees to ask for remaining $350 billion for Wall Street plan
US Rep Frank says Obama agrees on strict TARP rules
Senate Will Seat Burris, Ending a Messy Standoff
Wall Street Financier Rattner, Possible 'Car Czar,' Faces Questions
Obama Unlikely To Probe Bush's Counter-terror Acts
Obama to Tap His Tech Adviser as FCC Chief : Julius Genachowski
Obama learns fast that Dems are hard to herd
Not a company man: Obama's choice for the CIA
---
Hitler returns to front page as Nazi era papers hit the streets
---
Biden heads to Asia on official trip: Congressional trip in his capacity as chairman of the Foreign Relations Committee
US Vice President-elect Joe Biden arrives in Baghdad
Bombs aimed at police kill nine in Baghdad
---
Blast hits Russian official building
---
Britain says Pakistan state not linked to Mumbai attack
---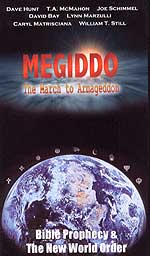 DVD
"Henry Kissinger Has Proclaimed That Obama Is Primed To "Create New World Order"!
We have felt since 1992 that the final events needed to conclude the New World Order might occur during the administration of the 44th President.
Now, one of the most powerful member of the Illuminati has just stated that Obama is uniquely positioned to create the final New World Order, a.k.a. Kingdom of Antichrist.
https://www.cuttingedge.org/news/n2336.cfm
The Chance For A New World Order: Henry Kissinger
---
Ford, Toyota note positive 'blip' in January sales
A glitz-free Detroit motor show? Some luxury carmakers didn't get the memo
GM, Chrysler Promise Electric Cars to Fight Detroit Show Gloom
Toyota says 2010 Prius hybrid will average 50 mpg
Honda Unveils a Cheaper Hybrid Challenger to Toyota's Top-Selling Prius
Royal Bank of Scotland Selling Bank of China Stake
US car workers protest against wage cuts at glitzy launch
Carmakers lean toward higher gas tax to fuel small-car sales: To force buyers to keep considering fuel-efficient and small cars
---
Racist slur or army banter? What the soldiers say about Prince Harry's remarks
Israel sends army reservists into Gaza battle
Israel is 'nearing Gaza goals' - PM Olmert
FM Livni: Israel will not show restraint
Bush, Obama to tag-team lawmakers for bailout cash
Bush's Personality Shapes His Legacy
Inaugural is dress rehearsal for history
GOP rolls out welcome mat for Hillary Clinton
Obama's big idea: Digital health record
Oil futures back below $40 a barrel
Obama indicates swift, new approach for Iran
---
Gaza Crisis: Key Maps and Timeline
Israeli offensive continues for 16th day: 38 killed Sunday
Both sides in Gaza war using lethal new tricks
FM Livni Says Israel to Extinguish Hamas's Ability to Fire Rockets
Hamas leaders hiding in basement of Israel-built hospital in Gaza
IAF Pummels Tunnels along Gaza-Egypt Border
Battered by Israel, Hamas faces tough choice
A Dangerous Victory: Now that Israel won on the battlefield, we must make sure to win diplomatic war
Hamas reportedly rejects Egypt bid for long-term Gaza truce
France urging European observers to monitor Gaza
Israel breaks off attacks to allow relief supplies into Gaza
Pro-Palestinian rally in New York turns violent
Anti-Israel rocket fire from Gaza halved through operation
Obama reiterates to engage immediately on Mideast as president
'Stray mortar' hit UN Gaza school
1 dead, dozens injured in Gaza by suspected white phosphorus munitions: Banned munitions
Gaza rocket strikes Ashkelon home: Jewish residents flee to shelter
Hamas Attacks Ashkelon During 'Humanitarian Aid' Truce
Legal Expert: Rising Gaza death toll doesn't mean IDF acts are disproportionate
NATO Chief Meets with Top Israeli Officials: No Plans for Peace
Muslims Threaten To Kill Madonna, Britney Spears
---
IMF May Need Another $150 Billion for Crisis
China to Keep Yuan Near Dollar 'Peg,'
Euro Falls Versus Dollar and Yen
China Auto Sales to Grow Least in 11 Years
Ford's joint venture in China says 2008 car sales fell 5%
Carmakers' hopes ride on minis
Detroit auto show opens amid economic woes
China to Tolerate More Bad Loans, Relax Credit Rules
Ruble Falls to 6-Year Low; Russia Devalues 2nd Time in Two Days
Venezuela Begins Stealth Devaluation After Oil Price Plunge
Lee, Aso Pledge Closer South Korea, Japan Ties To Fight Global Economic Crisis
---
Sarah Palin is right -- leave her family alone
---
Series of bombs kill 7 in Baghdad
Iraqis 'capture leading militant'
Iraq's parliament faces crisis over infighting
---
'Beware, we are coming!': Islamic rule 'from Alaska and Chile to South Africa'
---
Will German homeschooling parents end up behind bars?
---
Bible 'expert' proclaims: Jesus is not God: Says most Christians wrong about divinity by misinterpreting Scripture
---
NASA Warns: 2012 'space Katrina' may cripple U.S. for months - Damages could be trillions from solar 'perfect storm'
---
Russia ready to ship gas when Ukraine accepts international monitors

Saturday-Sunday, January 10-11, 2009
Israel Presses Forward With Fierce Gaza Fight, Hamas Rejects Truce
Israel's strategic incompetence in Gaza: Daniel Pipes
Israel says Gaza war nearing end
U.S. rejected Israeli plea to attack Iran
UN drafting ceasefire plan that would reinstate Abbas' Palestinain Authority in Gaza
Hamas rejects international observers in Gaza
Israeli forces pound targets, draw near Gaza City
Obama's Inauguration, Muslims say: 'It's our time'
Obama says plan could add or save 4 million jobs
Will Defense Run the "Real" Stimulus Package?
Bush Prepares Request for Rest Of Bailout Funds
Rise of Russia's political fortune
Gov. Blagojevich Impeached, Will Face Trial
---
Israel's Gaza assault enters third week
US plans massive arms delivery to Israel
Israel tells Gazans to brace for war escalation
Palestinian leader Abbas says 'aggression' must stop
Egypt, Abbas see no foreign force on Gaza border
Israel to allow 3-hour lull in Gaza fighting
PM Olmert: Operation Cast Lead still a go
Israel agrees to "principles" in Egyptian truce
Hamas claims its missile hit Israeli army base
Death toll in Gaza exceeds 800
Abbas calls on Hamas to accept ceasefire initiative
Dispute over Abbas' mandate submerged under Gaza offensive
Palestinians flee after Israeli offensive in Gaza: Photo Gallery
Israelis mourn fallen soldiers
Mid-East global protests continue
US congress votes to back Israel
UN probes raid on sheltering Gazans
---
Musharraf urges India to stop threats of surgical strikes
India says she has not reached end of road on Mumbai attacks
---
Ukraine 'making gas crisis worse' : Prime Minister Vladimir Putin
Turkey in talks with Russia, Ukraine to end gas dispute
EU seeks ways to resolve Russian gas crisis
Political fallout of Bulgaria's gas crisis
Backgrounder: Russia's gas pipelines to Europe
---
Death toll from earthquake rises to 13 in Costa Rica
---
Morgan Stanley May Pay Citigroup $3 Billion in Brokerage Merger
---
Politics In The News
Caroline's Inexperience a "Minus": NY Gov Says
Burris, legal team considering lawsuit as next step toward gaining Senate seat
Obama gives Panetta strong vote of confidence in announcing CIA pick
Obama's counterterrorism will be counter to George Bush's
Illinois Supreme Court ruling gives Burris the Senate seat: Attorney claims
Inaugural stage door dedicated to Jesus: 'In thy sovereignty Thou hast permitted Barack Obama to lead us at this hour'

Remembering President George W. Bush
Analysis: Bush legacy _ grim times, gloomy nation
In Bush presidencies, similarities abound
George W. Bush: Quotes from a presidency
---
John 3:16 -- Latest Bible Verse to Be Featured On Tim Tebow's Eye Black
Tebow keeps promise to team, fans, God
Florida QB makes 'John 3:16' hottest Google search: Tebow inscribed Bible reference on eye black for championship game
Blagojevich Impeached, Will Face Trial
Burris' Appointment Backed by Illinois Court
Wall Street Is Big Donor to Inauguration
Trans Texas Corridor Not Dead - Just Renamed
Incoming Obama administration 'prepared to talk to Hamas'
UN calls for immediate Gaza truce, attacks go on
Congress makes it official for Obama
Both Crisis and Plan To Fix It 'Unprecedented'
For Pittsburgh, There's Life After Steel
Illinois House committee urges impeachment of Governor Blagojevich
---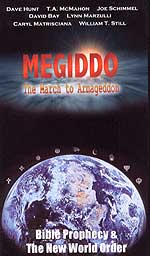 DVD
"Henry Kissinger Has Proclaimed That Obama Is Primed To "Create New World Order"!
We have felt since 1992 that the final events needed to conclude the New World Order might occur during the administration of the 44th President.
Now, one of the most powerful member of the Illuminati has just stated that Obama is uniquely positioned to create the final New World Order, a.k.a. Kingdom of Antichrist.
https://www.cuttingedge.org/news/n2336.cfm
---
Hamas: Abbas no longer heads Palestinian Authority
U.S. makes U-turn on U.N. Gaza vote: An apparent reversal of earlier promises to Arab states
Hamas Complains: UNSC resolution neglects its demands
FM Livni: Israel to continue to act only in its interest
Israel 'shelled civilian shelter'
Some 450 rockets fired during Gaza operation
UN suspends Gazan aid operation: "our workers have been killed"
Israel keeps tight leash on media
UN: One-third of Gaza dead, injured are children
Indonesians decry Israel-Egypt alliance
Crushing Hamas is the answer: Charles Krauthammer column
Military push needed: Security Council's truce resolution meaningless
Hezbollah, Israel Try to Play Down Lebanon Rockets, For Now
Rockets strikes reveal new foe in Lebanon: Emergence of the Arab Islamic Resistance - a rival to Hezbollah
Cast Lead Operation is not limited by the end of Bush term
---
Magnitude 4.5 quake felt across Southern California
Strong 6.2 earthquake shakes Costa Rica
---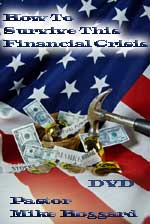 DVD
Text of Obama's economic speech
Obama unveils economic stimulus plan
11 days to inauguration: Obama to Congress: Act now
Obama is being too vague on numbers
A $2 trillion bet on powering America
Democrats get Citigroup to support mortgage modifications: Bill would let homeowners in bankruptcy alter their mortgages to keep their homes
Macy's to close 11 stores after weak holiday sales
Walgreens plans to cut 1,000 salaried jobs
Wall Street awaits jobs report
Obama: Economic recovery package should include funds for Healthcare I.T.
Even the porn industry wants a government bailout
Why the banks won't lend: Determined to save themselves, banks can't be forced to expand lending. Public ownership is the only way to avert disaster
Bank of America, Citigroup May Face Restrictions After Crisis
Panasonic Cuts Flat-screen TV Plant Outlays By $1.4 Billion
---
Politics In The News
Obama is starting to take charge already
Health secretary pick seeks health care overhaul: Tom Daschle
GOP Should Fight Health-Care Rationing
Health care overhaul needn't break bank
Sen. Ted Kennedy, back after cancer battle, presides over hearing for cabinet shoo-in Tom Daschle
Hillary Clinton to get confirmation hearing next week
Caroline Kennedy's inexperience weighs big on Gov. Paterson's mind
Watch Obama commercial they don't want you to see: Fox, CNN, MSNBC refuse ads questioning Barack's eligibility
---
V.P. Cheney slams irresponsible Iraq pullout
---
Russia and Ukraine reach pact on gas deliveries
Ukraine faces big gas bill rise even with oil drop
---
Army 'takes key Sri Lanka pass'
---
US claims to have killed Pakistan al-Qaida chief: Usama al-Kini, believed to be responsible for Marriott hotel bombing
Washington loses a vital Pakistani link: Fired Major General Mahmood Durrani was key to U.S. plans for the region
---
Lawsuit seeks safeguards from 'gay' harassment
America's pro-homosexual giants: 2009: 259 U.S. businesses recognized for benefiting 'lesbian, gays, bisexual, transgender' employees
Family values vs. Playboy porn: Guess who wins

Protests over Calif. train shooting turn violent: Businesses smashed, cars set blaze in Oakland after transit cop killed black youth
UN to call for 'immediate ceasefire' in Gaza
PM Olmert: Gaza op goals yet to be obtained
Senior IDF officers want to press on with ground operation
Israelis arrive in Egypt for ceasefire talk
Today's News
Kissinger: Obama primed to create 'New World Order'
Obama Warns of Dire Consequences Without Stimulus
Israel aims to remove Hamas from power
Pakistan confirms surviving Mumbai attacker is a Pakistani national
Russian President Medvedev lays down terms for resuming gas supplies
---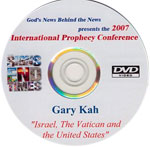 DVD
13th Day of Gaza Campaign
'Unknown group' in Lebanon launches rockets at Israel
Gaza conflict has potential to draw in Hezbollah
Israel military steps up Gaza airstrikes
2 Israeli officials arrive in Cairo for talks
Israel inching towards Gaza ceasefire
China urges ceasefire in Gaza and backs Egyptian proposal
Red Cross Accuses Israel of Neglecting Gaza Wounded
Hamas executes "collaborators" and restricts Fatah movement
Gaza crisis delays dispute over Abbas presidency
Iran's stake in the success of Hamas's 'resistance'
'Gaza must not become Iran's satellite' - President Peres
Gaza War Role Provides Political Lift for Ex-Premier Barak
Arab media portray Palestinians as courageous victims
---
Politics In The News
Obama Appoints New Officer to Get Rid of Government Waste - Nancy Killefer is the new "Chief Performance Officer"
Obama's performance czar has tried to improve IRS
U.S. Senate to discuss confirmation of Clinton's nomination
Senate Democrats change their tune on Burris to replace Obama
Illinois panel nears decision on Governor Blagojevich impeachment
Obama's election is changing the politics of race
Watching Obama sell his economic stimulus plan
Past, Present and Future US Presidents Meet at White House
---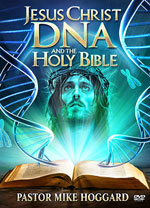 Popular New Bookstore DVD - by Pastor Hoggard
"Jesus Christ, DNA and the Holy Bible"
Science is catching up with the Bible! In this video, Pastor Michael Hoggard shows the amazing correlations between the Holy Bible and DNA, and how the Gospel message is literally encoded in our genetic structure. This presentation is not only full of scientific fact, but also contains a clear and simple salvation message.
God's Signature is visible throughout His entire creation, revealed in a numeric sequence called Fibonacci. Truly, Scripture is true, when the Apostle Paul exclaims, "For the invisible things of Him from the creation of the world are clearly seen, being understood by the things that are made, even His eternal power and Godhead, so that they are without excuse" (Romans 1:20)
Regularly $29.99, Now On Sale For Only $14.99, Saving You $15.00!
---
India says all options open to dismantle terror groups
Pakistan's National Security Advisor Fired After Mumbai Disclosure
---
Congressional Budget Office expects deficit to triple to $1.2 trillion
---
President Bush saved U.S. lives? That's only more Karl Rove-style spin
---
Porn kings Larry Flint and Joe Francis go begging for government bailout
---
US Troops Watch for Female Suicide Bombers in Iraq
Army apologizes for error in letters: About 7,000 letters sent to families of soldiers killed in Iraq and Afghanistan had the salutation 'Dear John Doe.'
Israel offers daily short respite from Gaza strikes
Israel's fait accompli in Gaza
Obama sees 'trillion-dollar deficits for years to come'
Obama defends choice for CIA chief
Russia halts all gas to Europe
Chávez and Obama hint at willingness to mend fences
111th Congress opens with drama in Senate
Pakistan rejects India 'propaganda'
---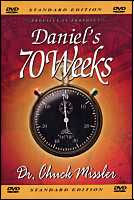 DVD
Amid int'l pressure, Security Cabinet considers expanding Gaza operation
IDF ready to deploy in all of Gaza Strip
Obama 'deeply concerned' over Gaza
Israel may increase attacks amid truce talks
Secretary of State Rice gives support to Mubarak proposal on Gaza
UN wants probe of Israeli school shelling that killed 40
School hit piles pressure on Israel
Israel ground war drives up civilian casualties
UN Security Council may agree position on Gaza - Russian envoy
Israeli tanks withdraw from southern Gaza?
Iran urges all-out effort to save Gaza
Why has the West Bank been quiet?
Hamas executes 6 suspected collaborators
Restrained Obama leaves many displeased
Nasrallah says Hizbullah ready to fight Israel in Lebanon
Lebanese army boosts troops along Israel border
IDF: Hamas built underground city of weapons, tunnels
---
Pakistan denies official involvement in Mumbai attacks
---
---
Bush shelters ocean treasures: 3 new monuments contain rich array of diverse ecosystems
---
Smoking Gun! - Rockefeller Official Revealed NWO Plot In 1969
---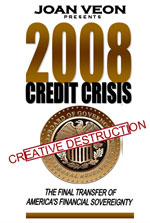 DVD
Milwaukee Neighborhoods To Issue Local Currency
Rating cut may cost Detroit $400M: Standard & Poor's downgraded the city's credit rating to junk status
Stocks end higher on hopes for economic rebound
Fed Focuses on Consumer, Corporate Loan Rate Spreads
GOP unusually resistant to Obama tax cut
GM won't build Pontiac G8 sport truck
Oil Traders Seek Another 10 Supertankers for Storage
Treasurys Move Higher As Fed Buys Mortgage Bonds
---
Obama to ride in style in GM limo: Armored '09 Cadillac to carry new president in inaugural parade
Gupta in line for surgeon general: son of Indian and Pakistani parents, wrote speeches for Hillary Clinton in early 1990's
Israel 'expands' Gaza offensive
Iran wants to show regional power over Gaza crisis
Tax cuts a big part of Obama's $775B stimulus plan
Obama Plans To Create 600,000 New Government Employees
How Bush threw election to Obama
India: Pakistanis "must have" backed Mumbai attack
U.S. Embassy in Iraq Largest, Most Expensive Ever
FBI plans large hiring blitz of agents, experts

---
Israeli Tanks Storm South Gaza's Largest City
IDF Paratrooper officer killed during overnight Gaza operations
Gaza: 3 soldiers killed, 24 injured in friendly fire incident
Israel, Hamas Trade Fire as Gaza Truce Efforts Fail
Death toll rises as Israel encircles Gaza City: 130 Hamas fighters claimed killed
Egypt denies Mubarak said Israel must win war on Hamas
PM Olmert: No to 48-hour ceasefire, yes to American initiative
Israel Setting Rules for Truce: Foreign Monitors at Border
Israel sets key condition for Gaza ceasefire: Hamas must be prevented from rearming
US seeks cease-fire formula, backs operation
Doctors stuck at bottleneck on Egypt-Gaza border
Hamas rocket unit head believed killed in IDF strike
Israeli Infant lightly hurt in rocket attack on Gedera
Hamas opens hospital for gunmen
IDF casualties stream into Soroka hospital\
Muslim community in protest against Israeli onslaught
Pope: Israelis, Palestinians must start talks
More oddities in the U.S. "debate" over Israel/Gaza: Democrats overwhelmingly oppose Gaza strike while Republicans overwhelmingly support it
Nothing good to say, Obama mum on Gaza
---
$8 trillion bailout: How Obama plan fits
Treasury to give GM second loan of $5.4 billion Jan. 16
Toyota orders 11-day output halt as sales slump
Detroit 3 look for midyear sales boost in stimulus aid
Asian Auto Stocks Rise, Ignoring Weak U.S. Sales
Fed Focuses on Consumer, Corporate Rate Spreads Over Treasuries: Trying to stimulate lending
Banks' 'Catatonic Fear' Means Consumers Don't Get TARP Relief
Prosecutors seek to jail Madoff
Home sales are up but prices are falling
---
Political News
Obama picks Leon Panetta for CIA director: Was Bill Clinton's budget director and chief of staff
Fierce Bush Critic Picked for Justice Post
Obama's impressive new OLC chief: Office of Legal Counsel
Obama taps Clinton-era lawyers for Justice Dept
Obama's Inauguration Fund-Raising Tops $24 Million
Senate Democrats put off plans to seat Franken To Replace Obama
Illinois impeachment panel may end without FBI tapes
Obama administration has chance to redefine commerce secretary post
Ann Coulter banned for life by NBC: 'We are just not interested in anyone so highly critical of President-elect Obama'
---
6 countries completely lose Russian gas supply
---
Sri Lanka seizes key rebel defense line in north
---
Malaysia's Christians ordered to stop publishing news: Government says use of 'Allah' restricted to Muslims
---
Homeschooling goes boom in America: 74 percent increase in number of families teaching own children
---
DVD
Global Terrorism = Global Dictatorship
Terrorists could use 'insect-based' biological weapon
Fresh Greek Attack Stirs Terrorism Fears
Pentagon Chief Sees Opportunities In Russia and the War on Terrorism
Isolate Pakistan for using terrorism as state policy: Indian PM
Obama's Justice nominees signal break with Bush counterterrorism policies
---
California Supreme Court says breakaway local parish can't take national church's property: Ruled unanimously that the property of St. James Episcopal Church in Newport Beach is owned by the national church, not the congregation
Israeli Offensive Against Hamas Militants Continues Into Tenth Day
Analysis: Abbas tries to regain foothold in Gaza
Doctor in Gaza: Patients 'lying everywhere'
Fed's moves should cushion downturn
Iran to prepare budget based on $37 oil
Female Suicide Bomber Kills 35 in Baghdad
Obama To Push for Tax Cuts in Economic Stimulus Plan
India hands evidence on Mumbai attacks to Pakistan
---
Map: Gaza offensive - Weeks One & Two
Israeli tanks, troops cut off Gaza City
Israel vows no let-up over Gaza
Israel pounds Hamas, but rocket fire continues
Israel wants international deal on Gaza truce
Russian special Mideast envoy urges Israel to end Gaza violence
Israelis relieved as army moves to halt rockets
Diplomatic efforts to halt Gaza offensive make little progress
55 Israelis wounded in Gaza, so far
Palestinian, Israeli diplomats in China blame each other on Gaza conflicts
For Israel, Chance to Strike Before an Ally Departs
Israeli Defense Minister: Gaza operation aimed at changing security situation in S Israel
Cheney: Israel didn't seek U.S. green light on Gaza invasion
---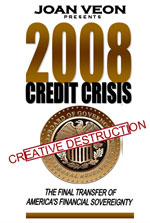 DVD
Fed Officials Endorse 'Big Stimulus'
Fed can expand unconventional policies
Dollar Rises Against Euro, Yen on Obama Plan for U.S. Stimulus
Obama sells stimulus to Congress
The Fed's Actions to Ease Lending
The Ponzi Scheme in Every Hedge Fund
Fed, European Central Bank prepare to tackle deflation head-on
Economy has some gyms scaling back on prices
---
Politics In The News
Democrat Franken to be declared Senate victor in Minnesota: Will expand Democrat total to 58
An emotional Obama leaves Chicago for Washington
For Obama's Home Town, It's Not Goodbye: Proud Chicagoans Say 'See You Soon' as Incoming President Moves to D.C.
Obama's girls arrive in Washington, D.C. for school start: Will attend the Sidwell Friends School, a private Quaker day school
Security Agencies Alter Strategies, Add Backup for Inauguration Week
Burris may have a chance at Senate seat
Obama commerce nominee pulls out - Richardson
Chronology of key events in Richardson withdrawal
Richardson fallout begins to take shape
Gov. Paterson is leaving Caroline Kennedy in limbo by delaying choice for Senate seat
---
A Spurt of Quake Activity Raises Fears in Yellowstone
---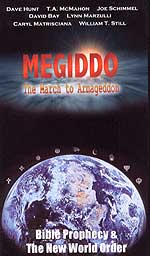 DVD
Non-Integrating News - Iraq (Ancient Babylon)
Religious march hit by suicide bomber: Killed at least 35, wounded 65
"Treacherous" U.S. breaks pacts, Iran warns Iraq
Iran, Iraq set up to two committees to strengthen ties: PM al-Maliki reports
Iran's duty to be by the side of Iraq: Iranian president
Cheney Admits: Iraq Intel Was "wrong"
Cheney: U.S. close to achieving its goals in Iraq
Saturday-Sunday, January 3-4, 2009
Breaking News
Israeli troops launch ground attack in Gaza
Iranian speaker says Gaza to turn to Israeli troops' graveyard
7.6-magnitude quake hits Indonesia's West Papua
Suicide bomber kills 38 at Iraq checkpoint
Why Obama's green jobs plan might work
Congress gets ready to build stimulus package for Obama's first day
Scholars unflinching in negative assessment of Bush's legacy
Bush blames Gaza offensive on Hamas
Chrysler gets $4 billion U.S. government loan
As 111th Senate Begins, Four Seats Still Undecided
NY Gov. Paterson Will Name Caroline Kennedy
10 craziest days on Wall Street in 2008: #10 Saving our Fannie (and Freddie)
Markdown Frenzy: Retail stores desperate to clear inventory, slash prices
---
Hamas chief warns of 'black destiny' for Israel
Gazans brace for Israeli ground invasion as death toll from air attacks reaches 430
IDF Official: Long way to go in Gaza
Secretary Rice: No end in sight to Gaza conflict
Civilians take brunt of 7th day of Gaza offensive
Two Israelis lightly hurt when rocket hits Ashdod building
Arabs increasingly accuse Egypt of being complicit in Israel's war on Gaza
IAF strikes third senior Hamas commander: Abu Zacharia Al-Jamal
IDF kills top Hamas terrorist: Sheikh Nizar Rayyan
'Critical emergency' after air strike every 20 minutes
UN envoy calls for comprehensive Gaza truce
Hezbollah guns to stay silent despite Gaza bloodshed
Factional divide rules out show of solidarity from West Bank: Fatah will not support Hamas against Israel
In Pictures: Gaza conflict
Hamas, Al-Qaeda Threaten Jewish Targets Abroad
Abbas to release hundreds of Hamas prisoners: Goodwill gesture to Hamas
Posters urge Gazans to inform IDF of Hamas' whereabouts
Bush says he wants lasting Mideast cease-fire
MK Candidate Dr. Ben Ari: Follow King David's Advice on Gaza - "I will chase my enemies and catch up to them and I shall not return until I annihilate them"
---
Can Obama save the car industry?
Government to get 5 million preferred GMAC shares
GMAC Chairman may finally be dethroned
Ford struggles to see light at end of the tunnel
GMAC gives up exclusive rights
Big drop expected for December car sales
Even Madoff investors who got out before the collapse could face trouble
Laid-off foreign workers fear losing residency: Fear deportation
New Year Cheer On Wall St.: The Dow zooms 258 points to close above 9,000 amid a 'lot of cautious optimism.'
Out in Nevada desert, gambling runs dry
---
Politics In The News
Effort to impeach Governor Blagojevich is on the fast track
Senate Democrats Prepared to Block Blagojevich's Pick: Roland Burris
Harry Reid v. the Constitution: If Burris isn't fit for the Senate, how is Chris Dodd?
Obama Urges Quick Action On Economic Stimulus
Sympathy For the "W"? In the end, a new portrait of Bush as tired, misunderstood, ruined
---
Non-Integrating News - Iraq (Ancient Babylon)
It's Time to Reject Ideologically Motivated Scare Tactics that Pass as Intelligence
Iraq bombing kills 23 at gathering of Sunni, Shiite tribesmen
Iraqi premier visits Iran to discuss US-Iraq pact
Iraq won't be used to threaten neighbours - PM Maliki
Iraq Sovereign Again as U.S. Forces Change Role At Stroke of Midnight
Concord dad, Army soldier dies in Iraq New Year's Eve
US military deaths in Iraq war now officially at 4,221
Iraq's transport network on road to recovery but needs help
Military 'Uncertain' About Barack Obama as Commander-in-Chief

---
Three injured in explosion in Sri Lanka's capital, Colombo
Hamas resilient despite Israeli aerial onslaught
Hamas rockets on Israel's nuclear plant?
Obama, Hillary Clinton, Most Admired
Obama to meet with lawmakers, former presidents
Obama's Team Rankles the Right Wing
Suspected U.S. drone missile strike kills 4 in Pakistan
US troops' main supply route through Pakistan reopens
---
Day 7 of Gaza operation: High police alert across Israel, Ashkelon takes brunt of rockets
IAF hits terror cell that fired at Ashkelon
Hamas plans to defeat Israeli force with epic "last stand" at Gaza City
Israeli cabinet resolves to continue offensive against Hamas
War boosting Likud, Labor: Kadima floundering
Gaza conflict can make or break Defense Minister Barak's fortunes
Israel lets foreigners flee Gaza Strip: Action may portend a ground invasion
Hamas orders 'day of wrath' over Israel blitz
Key Hamas leader killed in Gaza strikes
Most stores in southern line of fire closed
Iran demands sanctions on Israel
Egypt refuses to open Rafah border: Will not ease humanitarian crisis in Gaza
Abbas to attend UN meeting on Gaza operation
Hezbollah studying whether to join Hamas fight: Seeking ways to complicate Israelis' military campaign
Global terror attacks feared due to Gaza operation
---
Politics In The News
Inauguration of the 44th President of the United States
AOL: Growing majority worried over Obama's Presidential eligibility
Obama family moves into historic D.C. hotel
Obama's 'Haunted House': Staff say they've seen ghost at storied Hay-Adams Hotel
'Hail to Chief' Ambience for President in Waiting
Obama brings hope that a new chapter is beginning in life of bewildered superpower
Obama raises Africa's hopes, but 2008 was a year to forget
Looking back at a momentous year in US politics: Video
From Obama-mania to Palin power: 2008's top political stories
Year started, ends with partisan games
U.S. dedicated to developing renewable energy
Moderate Republicans may be in big demand in Senate
Obama radio critic finds talk show time slashed
---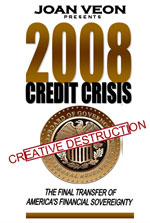 DVD
Government to get 5 million preferred GMAC shares
U.S. auto makers receiving government loan
Chrysler cancels reward meeting for its top dealers
Auto loan shows impotence of Congress
Investors expect Chinese market turnaround
Obama Deserves Praise For Abandoning Oil Windfall Tax
---
U.S. State Secretary Rice to visit China
Chinese, U.S. presidents exchange congratulatory messages on anniversary of relations
---
Australia unlikely to accept Guantanamo detainees as Obama announces plans to close terror prison
---
Russia cuts off natural gas to Ukraine
---
Traditional family defenders now in 'gay' agenda bull's-eye: Licensing proposal could require lawyers to endorse homosexuality
---
Suicide bomber strikes Sri Lankan capital


U.S. Treasury Opens Door to Bailout Aid for Broad Array of Firms, Industries
Super Giant Natural Gas Field in the Appalachians?
Gaza Diplomacy Intensifies as Israel Bombs Hamas
U.S.turns over Green Zone HQ to Iraqis
British forces hand Basra airport to Iraqis
Poll: Obama leadership rates high as Bush's after 9/11
'Green Bible' Is Controversial: Embraces environmentalism and a need to protect the Earth
---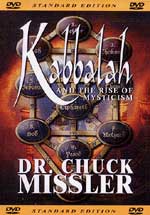 DVD
Kabbalist Elder: Gaza War Is Serious Threat
Gaza death toll hits 400 as airstrikes continue
Israel bombs house of senior Hamas leader
Terror Grad Rocket hits Ashdod apartment building: Destroys top floor
IAF hits cell that fired Ashdod Grad
IAF Takes Out Missile Storage Facility that Doubled as Mosque
Olmert in Beersheba: We're not interested in extended war
Cairo official: Gazans are getting killed while Hamas leaders hide
World rallies around Palestinians amid Gaza offensive
Draft UNSC resolution on Gaza rejected by U.S.
FM Livni to discuss cease-fire with French President Sarkozy
We must reshuffle the deck: Gaza operation rare window of opportunity to change regional realities
Olmert, Barak and Livni say politics isn't influencing Gaza operation
Analysis: Disturbing echoes of Lebanon, 2006
Iran adopts a bellicose posture on the Gaza conflict
---
20 Afghan bodyguards dead in ambush
---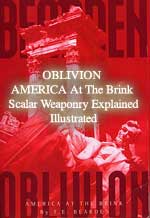 Yellowstone Super Volcano
An "energetic earthquake swarm" of minor temblors shook Yellowstone National Park in Wyoming, Montana and Idaho for several days
Oregon town an earthquake hot spot: Enduring an earthquake every other day
Archived Article: "YELLOWSTONE SUPER-VOLCANO MAY BE IN "EARLY STAGES" OF ERUPTION!" -- Scalar Waves causing this magma build-up
If Old Faithful is about to blow big time, head for the hills. Or Paris
---
Roland Burris: I'm going to D.C.: Surprise appointee from Illinois governor to replace Obama as Senator
N.Y. governor could choose big-name place holder for Hillary's Senate seat
---
Federal judges lose bid for pay raises

---
China Convicts 11 in Microsoft Software-Piracy Case