---
Israel will no longer be Egypt's 'pampered ally'
Is the Peace Treaty Between Israel and Egypt Finished?
Jewish groups mobilize against Palestinian unilateralism
Americans oppose unilateral Palestinian statehood
Pro-Palestinian Italian Activist Found Dead in Gaza: Following his abduction by radical Palestinian militants
True to scurvy form, UN Goldstone Commission members stand by their lies about Israel in Gaza
---
DVD
Japanese Combined Disasters News
Toyota To Continue To Run Production At Japan Plants At Half Volume
Japan Nuclear Plant Operator to Pay Damages
Japan takes step towards ordinary life as Disneyland reopens
Japan to Stabilize Yen if Volatile
Japan economic priority is supply chain: Bank Of Japan
Dollar Up Vs Yen As Japan Funds, Importers Buy
---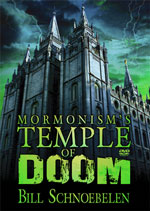 DVD
2012 Election News
Republican Party
Mitt Romney's 2012 Stirrings Begin on Site of Early Defeat
Will Mitt Romney's Healthcare Law Hurt His 2012 Chances?
Romney, Santorum Move Toward US Presidential Bids
Florida Rep. Mack signs again with Team Romney
Trump running as independent guarantees Obama victory in 2012
Democrat Party
Obama Holds First 2012 Campaign Fundraising Events
President Obama kicks off his 2012 fundraising in Chicago
Debt, Jobs Could Hurt Obama in 2012 Campaign: Unemployment rates in key swing states are higher than the national average
Obama budget speech more about 2012 campaigning than addressing crisis
Substance and Style Needed to Defeat Obama in 2012
The Return of the Real Barack Obama: Change we can believe in. Again
---
Mexican Police Find 8 Tortured Bodies
---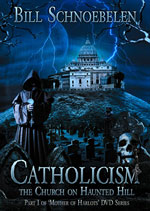 DVD
Catholic Sex Abuse News
Clergy sex abuse survivor: No sainthood for Pope John Paul II
As John Paul beatification nears, criticism mounts
Belgium urges harsh punishment for sex abuse bishop
Donohue: Sex abuse in Catholic Churches not so bad, blames homosexuals
Why does the Catholic church allow Bill Donohue to speak for them?
Lawsuit Claims Sex Abuse by Miami Nun
FBI Hijacks 'Coreflood' Botnet, Sends Kill Internet Signal
Legislation Would Let You Opt Out of Online Web Tracking
Justice Dept. Asks Congress: Don't Saddle 4th Amendment on Us
Busted: TSA lied about promise not to grope children
---
BRICS Leaders Say Increasing Commodity Prices Pose Threat to Global Growth
Text of Obama Speech on the Deficit: President Calls For New Taxes
Deficit Hawks: Not too bad, Mr. President
After Obama's speech, a test of Republican seriousness on debt
Geithner says Congress will pass debt limit increase
Goldman blasted for conflicts of interest: "A case study" of the recklessness and greed on Wall Street that set off the 2008 financial crisis
---
The World Is On Fire In The 'Non-Integrating Gap'
Flames of War Now Engulfing The African Nations Comprising Prophetic Supernations #7 and #8
Tunisia. Egypt. Yemen. Swaziland?
Libya
Fierce fighting continues in besieged Libyan city, Misrata
Libyan rebels warn of 'massacre' in Misrata
NATO Ministers Discuss Role in Libya
Hospitals Struggle to Care for Wounded in Libya Fighting
Stunning: NATO Secretary General Admits There Is No Military Solution For Libyan Conflict
Yemen
Yemen opposition spurns talks, sets deadline for President Saleh to leave
Yemen: 1 dead as rebels advance toward airport
Miscellaneous
Women, children join protests in Syria
'Secret Syria document' posted on Facebook details brutal tactics against protesters
Syria intensifies its crackdown
Syria's Central Bank Allows 3 State Banks to Sell Foreign Currency
Bahrain's Hotels Are Deserted, And Egypt's Are 79% Emptier Than Last Year
Gulf media find their red line in uprisings: Bahrain
Bahraini woman continues hunger strike even at the cost of her own life!
US concerned by deaths of detainees in Bahrain

Ugandan Police Block Opposition Protest
Swazi Police Fire Tear Gas at Protestors For 2nd Day: Seeking to remove Africa's last reigning Monarch
Ouattara Promises Stability, Justice for Ivory Coast
Nigeria Gets Set for Presidential Vote
---
South Pole Neutrino Detector Comes Up Empty
---
DVD
Japanese Combined Disasters News
Japan hit by more nuclear crisis: Risk for 400,000 people to develop cancer within the 200 kilometer radius of the plant
Japanese Plant Operators Brace for Continuing Aftershocks
Japan eyes possible damage to spent nuclear fuel
More Than 100 'Safe' Evacuation Centers Destroyed by Japan Tsunami
Business recovery 'too slow' in devastated Japan
Flights resume at Japan airport hit by tsunami
U.S. Companies See Large Domestic Impact from Japan Quake

---
A Palestinian state by September?
Israel fears Obama's wrath at UN
Corruption Indictment Threatens Israeli Foreign Minister Lieberman
Israel may let new flotilla reach Gaza
Celebrating at 63: Revisiting the birth of Israel
Indiana General Assembly resolution recognizes Israel's value
Egypt to revise all foreign gas deals, including Israel's
---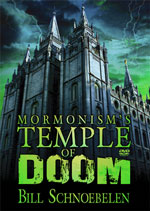 DVD
2012 Election News
Republican Party
Romney Won't Be a Good Nominee, But He'll Likely Be the Nominee
Rating Mitt Romney's Quest to Be the Anti-Trump
Mitt Romney applies for the world's most powerful job
Obama and the left, Romney and the right
In Republican presidential nomination fight, Nevada can't seem to get respect
The Road to Tampa: An Inside Look at the 2012 Republican Field
Democrat Party
First Thoughts: Stepping into the fray
Obama faces a problem on the left, not the right
Inside Intelligence: With Obama Running Again
Tony Blair to endorse Palestinian state
The Nakba Law: Israel's catastrophic bill
Gaddafi's forces stay on offensive
President Obama Broke The Law For Reasons of World State
Ivory Coast PM says captured strongman is 'well'
63 percent of people killed in Iraq war were civilians
Stiglitz, Soros, Summers try to remake global economy
San Francisco considers requiring ID scans for most public events
---
The World Is On Fire In The 'Non-Integrating Gap'
Flames of War Now Engulfing The African Nations Comprising Prophetic Supernations #7 and #8
Reform in North Africa, Middle East a "sovereign issue": Cyprus
Libya
Rebels say NATO uses minimum power in Libyan operation
AU proposes Libya peace "roadmap" backed by Int'l community
Italy actively involved in talks on Libya: Deputy FM
Foreign Secretary Hague: No time limit on UK's Libya involvement
Miscellaneous
Egypt's Mubarak, two sons detained 15 days
Mubarak has heart attack during questioning
Hosni Mubarak: from detention to where?
Double suicide attacks kill 10 Afghan civilians, wounds 11
Afghanistan: Suicide Bomber kills pro-government Kunar elder
Iraqi soldier killed, 9 people injured in Baghdad violence
Regional finance ministers voice support for Ivory Coast
Ivory Coast
Gbagbo's fall captured in a snapshot: Joins gallery of the powerful captured in defeat – humiliated and shrunken
Gbagbo's army chief switches allegiance to new Cote d'Ivoire president
Int'l community calls for fair trials, stability in Cote d'Ivoire
---
Colombia, Venezuela on track to restore bilateral ties
---
Blair to endorse Palestinian state
Hamas' Powerful New Weapon Alters Strategic Calculations Along the Gaza Strip
A "lose-lose situation" for Israel, Hamas
Foreign investors fleeing Israel?
Israel reopens Gaza's only commercial crossing after week-long closure
The Nakba Law: Israel's catastrophic bill - scarily similar to some of Britain's free-speech clampdowns
---
DVD
Japanese Combined Disasters News
To prevent disasters, nuclear safety official advocates for "very strong safety culture"
Is Fukushima as bad as Chernobyl?
China Says Fukushima Is No Chernobyl
TEPCO Chief apologizes again following nuke emergency's upgrading
Tokyo Electric wants to restart reactor amid nuclear crisis
Evacuees slam Japan nuclear plant operator
M5.8 quake jolts Ibaraki Prefecture, vicinity: No tsunami warning
---
Democratic senator wants Internet sales taxes
Libyan rebels reject African Union cease-fire proposal
With strongman's end, hope arises in Ivory Coast
Japan increases nuke crisis severity to match Chernobyl
Ruling against Arizona immigration law upheld
Obama 2012: Liberal voters increasingly disapproving
Romney opens White House quest for 2012
FMCSA to Publish Details of Mexico Trucking Pilot Program: North American Union
Thermal Cameras Show Too Much? Shows activity inside private homes
---
The World Is On Fire In The 'Non-Integrating Gap'
Flames of War Now Engulfing The African Nations Comprising Prophetic Supernations #7 and #8
Libya
Libya Rebels Reject Cease-Fire That Doesn't Oust Qaddafi
France Demands Stronger Action by NATO
Why a Cease-Fire Looms in Libya
NATO Reports Successful Hits, and the Destruction of 25 Pro-Government Tanks
Miscellaneous
Dozens Dead in Yemen, Egypt, Syria as Protests Shake Middle East
Two Killed as Clashes Erupt in Cairo's Tahrir Square
Yemen President Rejects Gulf States' Mediation Offer
Pakistan Tells U.S. to Halt Drones
Ivory Coast
Ivory Coast Standoff Ends With President Gbagbo's Capture
Clinton Says Arrest of Gbagbo A 'Signal' to Dictators, Tyrants
Ivory Coast's new president still under challenge
UN Chief: Ivory Coast has "Historic Opportunity" for Reconciliation
New President: All fighters must dsarm
---
DVD
Japanese Combined Disasters News
Japan Raises Severity of Fukushima Accident to Highest Level
Q+A-How does Fukushima differ from Chernobyl?
Machines clear rubble as Japan ranks crisis with Chernobyl
Japanese PM says Fukushima nuclear power plant stabilizing
Heroes and realists found among the brave "Fukushima 700"
First of Japan Disaster Survivors Get Temporary Houses
Nuclear Power Fears at New Heights Despite Safety, Viability
Germany: the closure of nuclear plants highlights urgent need for grid improvements
---
Death toll in Minsk metro increases to 12
---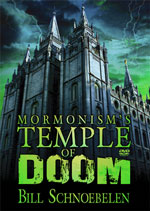 DVD
2012 Election News
Republican Party
Mitt Romney opens White House quest for 2012
Poll: Romney, Huckabee lead Obama in Florida
Trump: Obama Is to Blame For High Oil Prices
Trump rides issue of Obama's birth certificate
Where have all the Republicans gone?
Cocky Chris Matthews Slams 2012 GOP Nominees as a 'Dog Pound' and a 'Pig Pen'
---
Israel continues supplying material to Gaza, despite missile attacks
Palestinian Incitement Against Israel: Arab viewpoint
What exactly did Goldstone 'retract' from his report on Gaza?
Editorial: Israel exonerated in Gaza war
Critics who demonised Israel should say sorry
Gaza calm may be fragile and brief, Israeli defense officials warn
Israel's military ordering more Iron Dome defense systems
French Special Forces Detain Ivory Coast Dictator
Oil Falls From 32-Month High on Speculation of Libya Cease-Fire
Obama to Lay out Spending Plan
Libya Rebels Spurn African Cease-Fire Plan Without Qaddafi Exit
Arab League proposes no-fly zone over Gaza
Un-reserve Dollar? US thinkers up for world order reshape
---
DVD
Japanese Combined Disasters News
Flying drone peers into Japan's damaged reactors
Improvisation, frustration mark Japan's nuclear crisis at 4 week
Japan Rattled by Aftershock One Month After Massive Quake, Tsunami
Radiation Detected In Drinking Water In 13 More US Cities, Cesium-137 In Vermont Milk
---
The World Is On Fire In The 'Non-Integrating Gap'
Flames of War Now Engulfing The African Nations Comprising Prophetic Supernations #7 and #8
Libya - Timeline of Events
Gaddafi Accepts Brokered Peace Deal?
Libya Rebels Spurn African Cease-Fire Plan Without Qaddafi Exit
Syrian army enters key city after deadly shooting
Gulf states push for Yemen's President Saleh to leave
Yemen protesters reject Saleh's exit bid
Bahraini forces raze 5 mosques
Bahrain Shia face sectarian cleansing
Egyptian Army "ready to use force" to clear Cairo square
Ivory Coast's Ouattara Asks UN to Neutralize Gbagbo Weapons
UN, French renew helicopter strikes in Ivory Coast
US Urges Ivory Coast's Gbagbo To Surrender
---
A Revolution by any other Name?
---
Israel's anti-rocket system "not full solution"
Israel says to cease air strikes if Hamas stops firing rockets
Hamas can't set terms of truce: Israel's FM Lieberman
Black September is coming to Jerusalem
Syrian unrest presents Israel with dangers & opportunities
Sudan has 'irrefutable proof' Israel behind air strike
Goldstone reopens Pandora's box
Milwaukee Country Sheriff Visiting Israel On Homeland Security Trip
Israel warns travellers of Passover attacks
Maybe the Right Middle East Term Is 'Peace For Land'
Israel the winner in the Arab revolts
Israel's Dilemma In Damascus: CFR Editorial
Glenn Beck dons Freemasonic patch during broadcast
Last-Minute Deal Averts Shutdown
America's coming ground war in Libya
Israel pounds Hamas targets in Gaza for third day
Gates Says U.S. Troops To Remian In Iraq After 2011
Future Expansion of Unmanned Drones Over The U.S.
---
The World Is On Fire In The 'Non-Integrating Gap'
Flames of War Now Engulfing The African Nations Comprising Prophetic Supernations #7 and #8
Regional revolts to converge with Iran
Libya
African Union committee tries to help bring peace to Libya
Rebels make 'key gains' in Libya
Libyan rebels forgiving of NATO bombing error
Cold War neutrals now taking sides, timidly
Is West's role in Libya justified?
Yemen
Hundreds of thousands demonstrate in Yemen
Yemen resolution unlikely as president dismisses Gulf plan to end rule
Al-Qaeda making major gains amid political unrest in Yemen: Editorial
Miscellaneous
Iranian Cleric: Time up for Mideast dictators
'Blast hits Iran gas pipelines'
Afghanistan: A sure sign Karzai is in trouble
Gates: US prepared to stay in Iraq beyond 2011
Iraqis demonstrate against U.S. troop presence
Shiite cleric warns of new violence if U.S. troops stay in Iraq
Obama calls on Syria to stop violence
Two die from bullet wounds after Egypt protest
Egypt gears up for elections, amid political divisions, religious extremism and military power
Leading Bahrain activist Abdulhadi al-Khawaja beaten and arrested
Ivory Coast: Gbagbo forces regain ground
Ivory Coast's new plan to end standoff at strongman's bunker: Starve 'em out
Ivory Coast: so who is the incumbent now?
Ivory Coast: More Ethnic Murders
Miscellaneous
Nigeria: Polling under way in delayed election
Worries mount ahead of Sudan split
North Sudan army said to have deployed military hardware in Abyei
Sudan's proxy war may escalate
---
Gaza militants fire dozens of rockets into southern Israel
Hamas threatens to esclate if Israeli raids into Gaza persist
Time running out for Israel and peace talks: Editorial
Iran: Israel is the real nuclear menace to ME
WikiLeaks: Jewish settlers ready to move for money
WikiLeaks: Israel expects next war to bring 100 missiles per day on Tel Aviv: Will rain more than 500 per day upon Israel
---
DVD
Japanese Combined Disasters News
Japan tightens rules for nuclear plant backups
Is nuclear energy worth the risk?
Japan: 'Ten years' to decommission stricken nuclear plant
Japan says it won't allow farmers to plant rice in contaminated soil amid radiation fears
China to ban imports of farm products from Japan
Japan's Big 3 Auto Makers to Resume Output
San Antonio Toyota plant will halt production: Plans for a 5-day shutdown to cope with shortage of parts
Poll: 83% Think Nuclear Crisis Like Japan Could Happen in U.S.
---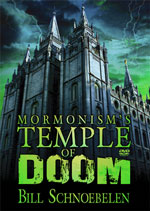 DVD
2012 Election News
Republican Party
Trump Raises Eyebrows as He Rises in Presidential Polls
Huckabee, Romney, Gingrich Strong for GOP 2012 Field
McCain's Advice To 2012 GOP Presidential Field: Attack Your Vulnerabilities Head On
2012 political scramble already is under way
Democrat Party
Barbershop Buzz: Will you support President Obama in 2012?
Will Al Sharpton help or harm Obama in 2012?
'We rise and fall together,' Obama tells Sharpton group
Broken promises loom large in 2012 election run-up
Obama really likes the states he visits, especially for 2012
---
Obama Hails Deal To Avert Government Shutdown
Deal curbs D.C. abortions, includes other social issues
---
Expert likens Mormon church's role in sex case to Catholic abuse scandal
Israeli army strikes Gaza after Hamas rocket strikes school bus
U.S. General: We May Consider Sending Troops Into Libya
New Earthquake Off Japanese Coast Accompanied By Strange Blue Light Show
Japan nuclear crisis ebbing: U.S. experts
SOROS CONVENES 'BRETTON WOODS II': "rearrange the entire financial order"
White House hopes last-minute heroics keep government running
---
Fox gives Glenn Beck's show the boot
---
The World Is On Fire In The 'Non-Integrating Gap'
Flames of War Now Engulfing The African Nations Comprising Prophetic Supernations #7 and #8
Libya
U.S. General: We May Consider Sending Troops Into Libya
GOP lawyer drafts Obama impeachment: Over Libya
Civil war and mission creep in Libya
NATO officer has no apology for deadly airstrike on Libyan rebels
NATO Complains of Qaddafi's Human Shields
GlobalPost says four reporters from US held in Libya
Evacuation Crisis On Libyan Borders As Thousands Continue To Flee
UNICEF: Snipers continue to target children in Libyan city
Turkey proposes road map for peace in Libya
Miscellaneous
Persian Gulf Coalition Joins in Seeking Ouster of Yemeni President
Iraqi Forces Storm Iranian Exile Camp
Syria has reform option to stifle regime change
Anti-government rallies in Syria despite al-Assad's overtures
Is revolution knocking on door of the Syrian regime?
Bahrain's secret Mossad ties revealed?
Bahrain hospitals used as 'bait' in crackdown
Ivory Coast
As standoff continues, a bleaker outlook
UN's Ban: Ivory Coast's Gbagbo Must Go
Gbagbo's rule violently divided Ivory Coast
IVORY COAST: UN SAYS 100 BODIES FOUND IN 24 HOURS
Thousands pour over Ivory Coast border with more on their way
Papal envoy unable to reach Ivory Coast
Miscellaneous
Liberia: Assistance for refugees from the Ivory Coast
Top US Diplomat to Observe Nigeria Poll
Zimbabwe: PM Tsvangirai tightens screws on President Mugabe - "situation has degenerated into a regional crisis"
---
'Hezbollah prepared to send 100 missiles daily at Tel Aviv'
12 mortar shells hit western Negev: Gaza fire renewed
Iron Dome Missile Defence System Successful Intercepts Rockets
'Gaza Has Become a Terrorist State'
Israel kills two Hamas militants hours after truce
Hamas Plans to Kidnap Israeli Civilians In Israel
Peres Scolds UN Ambassadors Over School Bus Terror Attack
Israel accused Turkey of aiding Iran's nuclear program
Germany urges Israel to resume stalled Middle East peace talks
---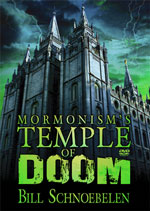 DVD
2012 Election News
Republican Party
Mitt Romney fares well against Obama in New Hampshire
Romney keeps quiet on his schedule
For Romney, 2012 strategy runs through NH, Nevada
Romney joins chorus praising Ryan's 2012 budget
Democrat Party
The Obama 2012 message: No one's perfect
White House fears gas prices could tank Obama
Winfrey and Obama Split for 2012 - No Fundraising or Support from Winfrey
---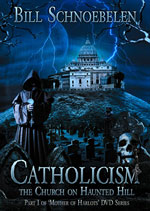 DVD
Catholic Sex Abuse News
Catholic Charities employee charged with sex crime
Alleged sex abuse by Catholic chaperones calls into question German law
Tenn. Supreme Court hears case alleging sexual abuse by Memphis Catholic priest
Survivors, Clergy Come Together For Catholic Sex Abuse Conference
Showtime Reveals Historic Skeletons in the Catholic Church's Closet
---
DVD
Japanese Combined Disasters News
2 Killed, 100 Injured in Japan Aftershock
Insurers, Reinsurers wobble on latest Japan quake
Cars, Houses, Human Remains: Debris From Japan Is Headed Toward U.S.
China concerned at Japan's prolonged nuclear crisis
Toyota to Resume Output at All Japan Plants After Disruptions From Quake
South Korean tech companies pick up slack left by Japan
U.S. Companies Rush to Fill Japan's Supply Gap




World Bank: Palestinians on Track for Statehood
Riotous Muslims getting too many headlines
3 reasons there may not be a government shutdown
Japan May Enlarge Evacuation Zone
NRC says not clear that Japan reactor has melted vessel
Ouattara Forces Surround Gbagbo Home in Ivory Coast
Superbugs threaten to render antibiotics useless, warns WHO
---
The World Is On Fire In The 'Non-Integrating Gap'
Flames of War Now Engulfing The African Nations Comprising Prophetic Supernations #7 and #8
Ivory Coast
Ivory Coast, Nigeria Among Top US Concerns
Ouattara Forces Surround Gbagbo Home in Ivory Coast
EU Adds New Sanctions on Ivory Coast's Gbagbo
Israel asks France to extract diplomats in Ivory Coast
Libya
US Dismisses Gadhafi Plea to Obama on Air Strikes
NATO Raises Libya Tempo as U.S. and Italy Discuss Arming Rebels
France says Libya contact group to meet in Doha, Qatar, on April 13
Canada sends more troops to NATO-led mission in Libya
FBI Questioning Libyans Living In U.S.
Ex-Libyan energy minister defects to Malta
Miscellaneous
U.S. defense secretary arrives in Baghdad for talks
Gates: Some US troops may stay if Iraq wants
Suicide bombers strike police HQ in Kandahar, 6 security forces killed
Pakistan dismisses White House report on militants
Yemen: Strategic and in Chaos
Gulf Council to Ask Yemen President to Resign
Bahrain, Syria and Yemen 'playing with fire'
Gates to meet with Saudi king to discuss Yemen, Iran
---
Arab unrest makes Israeli-Palestinian peace harder: Netanyahu
Israel's 'long arm' reportedly behind Sudan strike
Netanyahu, Merkel meet in Germany on Mideast
Poll: Majority of Egyptians support maintaining Israel peace
Iran: Israel's nuclear program is destabilizing entire Mideast
Shin Bet Security Service nabs Hamas terror cell in east Jerusalem
---
DVD
Japanese Combined Disasters News
Nitrogen Operation Called Successful at Japanese Nuclear Plant
Japan: Risking generations of radiation
Japan's Contaminated Air Won't Reach Korea: South Korea's Goverment
Japan races to find tsunami dead despite radiation
Indian Foreign Secretary Rao trip to Japan to gauge nuclear mood
Bank of Japan Pledges Aid for Rebuilding From Quake
Japan shows need for spent fuel storage
---
Indian General Concerned Over China's Military Presence in Kashmir
---
Obama, Congressional Leaders Narrow Differences, Still No Agreement
---
Mass grave discovered in Mexico
Drug cartel murders hurting Acapulco's tourist industry
---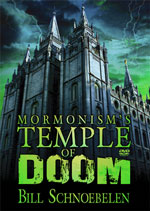 DVD
2012 Election News
Republican Party
Romney, Trump, Huckabee Top 2012 Poll
Romney tops New Hampshire poll but Trump, Paul remain popular among Tea Party
Romney counts on massive warchest, circle of giving
Romney Still Defends His State's Health Care Law
Romney's Missed Opportunity Could Cost Nomination
John McCain Says He's Sitting Out 2012 Primaries
Democrat Party
Obama begins 2012 re-election campaign
Democratic Leaders Attempt To Reshape Massachusetts' Primary Schedule In Obama's Favor
Obama's 2012 campaign lacks an Obama presence
Obama banking on NYC for 2012 re-election
Federal Government Shutdown Looms
Republican Budget Plan to Eliminate National Debt: Rep. Ryan
Japanese Plug Nuclear Plant Leak: Now Face Hydrogen Build-up
Australian FM Calls for Global Disaster Force
Obama: Israeli-Palestinian Solution 'More Urgent than Ever'
Pentagon rules out sending ground troops to Libya
Manipulating Morals: scientists target drugs that improve behaviour
Koran-burning pastor Jones defends himself against Bill O'Reilly who called him 'insane'
---
Hawaii senator wonders what Obama's concealing
---
DVD
Japanese Combined Disasters News
Highly radioactive water from power plant no longer gushing into sea
Japan Nuclear Plant Operator Prepares to Inject Nitrogen
India bans Japan food imports, says radiation spreading
Japan may order Tokyo-area industry to conserve power
Death toll reaches 12,468 from great quake-tsunami in Japan
Disaster Puts Toyota's Credit Rating at Risk
Toyota to restart output at one more Japan plant
Hitachi President: Japan Can't Abandon Nuclear Power
Japan To Draw Up $35 Billion Quake Reconstruction Budget
Japan's Nuclear Crisis Stokes Fears In India
---
The World Is On Fire In The 'Non-Integrating Gap'
Flames of War Now Engulfing The African Nations Comprising Prophetic Supernations #7 and #8
France displays tougher policies in foreign conflicts in Libya and Ivory Coast
Ivory Coast
Gbagbo's representative says French forces firing on embatteled leader's residence
Gbagbo Surrender Stalls Over Refusal to Admit Electoral Defeat
African Union: Gbagbo Ready to Step Down
International court prosecutor wants to open Ivory Coast investigation as soon as possible
Cocoa Drops on Signs Ivory Coast Conflict Is Ending
Miscellaneous
Sudan FM says Israel behind mystery strike on car
UN Refugee Chief Warns Ivory Coast Conflict Could Spillover to Liberia
Nigeria Should Multiply By 10 Or 20 The Devastation Currently Facing Ivorycoast, Libya And Yemen
Zimbabwe's President Mugabe Plays Down Spat With Regional Bloc
Zimbabwe: Why Deny That Sanctions Are Biting?
International Criminal Court says Libya planned civilian killings
Libyan Opposition Rejects Gadhafi Family Role in Political Compromise
Former U.S. rep to visit Gadhafi as rebels lose ground in Libyan war
Libyan Rebels Accuse NATO of Failing to Carry out Airstrikes
Gaddafi sends message to Obama
Miscellaneous
Yemeni President Agrees to Meet Opposition in Saudi Arabia
Tens Of Thousands Rally In Yemen
Shi'ite Muslim Uprisings Light Up a Fuse in Iraq
Iranian MPs Deplore Saudi Occupation of Bahrain
Bahrain's new normal: looking bleak
Bahrain: Between the United States and Saudi Arabia: Editorial by Carnegie Endowment For International Peace
Will this be next Middle East war?
---
Auto leasing roars back to highest rate since '05
Hybrid, electric car sales up 37 percent
Government Shutdown: How might this time be different from 1995?
---
Obama Dials Up Supporters as He Starts 2012 Re-election Bid
Jesse Ventura: considering a run in 2012?
---
September deadlines loom for Israel as Peres and Obama will meet
One-Third of PA Arabs Support Massacre of Fogel Family
EU Challenges Israel's Claim to Jerusalem
IAF targets Gaza terror tunnels; 4 injured
Goldstone's Israel epiphany comes too late
Israel to launch quiet diplomatic campaign in wake of Goldstone retraction
Richard Goldstone rightly disavowed his infamous report defaming Israel and must make UN do the same
'Israel to Become a Religious State in 19 Years'
Foreign Intervention In Ivory Coast! U.N., France strike at Ivory Coast leader's forces
Ivory Coast: UN air strikes show West's new appetite for military action
Iran & The UN Hint Bahrain, Yemen Next Targets for Air Strikes
Qaddafi Ready to Discuss Gov't Changes as Rebels Advance
Yemen toll rises as U.S. seen pressing Saleh to leave
Koran burning prompts third day of rage
Japan sets new radiation safety level for seafood
Boehner tells US Republicans to gird for shutdown
Obama Announces Reelection Bid
---
The World Is On Fire In The 'Non-Integrating Gap'
Flames of War Now Engulfing The African Nations Comprising Prophetic Supernations #7 and #8
Final battle rages in Ivory Coast
UN urges Laurent Gbagbo to concede defeat in Ivory Coast: UN attack helicopters target heavy weapons
Ivory Coast bond rises on attack on presidential palace
Ivory Coast: President Gbagbo 'negotiating surrender'
Ouattara forces hope to capture embattled Ivory Coast leader
Libya
Exposed: The US-Saudi Libya deal
Italy recognises Libya's rebel National Council
Gadhafi's Sons Propose To Take Reigns In Libya
Libyan rebels scoff at idea of Gadhafi's son taking over
Libyan rebels on the run at bogged-down Brega
Airstrike hits Libyan military convoy near Brega
Libya air strikes aid rebels as diplomacy stalls
Yemen
Armed men, police fire on Yemen protesters
Gulf states launch bid to mediate in Yemen crisis
Yemen's Government Is About To Collapse -- Here's What You Need To
Miscellaneous
Iran, Turkey Urge Regional States to Help Resolve Crisis in Bahrain
Iran wants Saudi troops out of Bahrain
Why the protest movement in Bahrain failed
Oman's battered protesters say they'll be back
---
DVD
Japanese Combined Disasters News
Radiation Evacuees Left in Dark About Life After Shelters
Radiation tests in Fukushima schools
Fukushima radioactivity hit 7.5m times legal limit
Radiation fallout from Fukushima plant will take "months" to stop
South Korea concerned about radioactive water from Japan
Russia to keep building nuclear plants despite Fukushima
U.K. Says Nuclear Plants Will Move Ahead During Study on Safety
Japan May Re-Examine Carbon-Reduction Pledge After Atomic Crisis
---
Biggest Profit Gain Since 1900 Sustains S&P 500 After Rally
Fed Exit Means No Pain for Obama as Foreigners Take Up Slack
Dollar Strengthens Against Euro on Bernanke Inflation Comments
---
Chinese funds key to unlocking Russia's mining riches
---
Massachusetts: Another unprecedented SJC pick - Gov. Patrick nominee Lenk would be first openly gay justice
---
Ahmadinejad: U.S. seeking to divide Jordan to form Palestinian state
Arab revolts strengthens Hezbollah
Peres tells Clinton: Mideast 'storm' must bring peace and democracy
Israel approves 942 Jewish homes in Gilo settlement
Israel facing confrontation with third Palestinian intifada
Egypt's foreign minister talks tough on Israel
Israel: Who Did Mossad really Catch – Terrorist Or Engineer?
---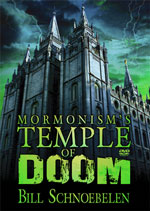 DVD
2012 Election News
President Obama officially launches 2012 reelection campaign without a remark
Where are the Republicans who can beat Obama in 2012?
Obama 2012: It's not just about the money
A Palestinian State alongside Israel?
Senator Lindsey Graham Advocates Killing First Amendment
Japan's troubled plant to discharge contaminated water into the Pacific
Libya: Saif Gaddafi offers to lead 'transition to democracy'
U.S. Quietly Shifts to Seek Removal of Yemen's Leader, an Ally
---
The World Is On Fire In The 'Non-Integrating Gap'
Flames of War Now Engulfing The African Nations Comprising Prophetic Supernations #7 and #8
Libya
Libyan envoy indicates Khadafy seeking solution
RAF stretched to the limit, says chief in plea for funds
U.S. Role In Libya Airstrikes Extended 'Short-Term'
Col Gaddafi sends trusted envoy to the West
Libyan Rebels Recapture Strategic Oil Town
Rep. Mike Rogers: Gadhafi must be forced out
Yemen
In shift, US now seeks negotiated exit of Yemen's president
Gulf mediation to end crisis in Yemen announced
"Al-Qaeda" Seizes Town in Teetering Yemen
Security official, 3 soldiers injured in ambush in south Yemen
Miscellaneous
Afghan Stone Throwing Erupts Over Quran Burning
US Legislators Condemn Quran Burning, Violent Reaction
France sends troops to Ivory Coast: Took control of the airport in the main city of Abidjan
Ivory Coast Incumbent Government Condemns French Takeover of Airport
Ivory Coast: aid workers find 1,000 bodies in Duekoue
Ouattara denies UN accusations of civilian massacres
Sporadic gunfire, explosions still heard in Abidjan
Armed and ready, Ouattara forces await Ivory Coast end game
UN Evacuates Staff After Attacks
Miscellaneous
UN Concerned About Refugee Camp in Eastern Kenya
Nigeria Delays Nationwide Polls
Rwandan War Crimes Suspect Arrested in France
---
Obama to announce reelection plans
---
DVD
Japanese Combined Disasters News
Other nations can learn from Fukushima incident: Specter of three reactors simultaneously running amok and melting down
Race at plant to identify path of radiation leak
Japan considers releasing radioactive water into the sea
Missing workers found dead at Japan nuke plant
IAEA: Japan crisis is a major challenge with enormous implications for nuclear power
CNN Panel - Is nuclear energy worth the risk?
---
Egypt will not remain 'strategic treasure' to Israel: New Egyptian Foreign Minister
Egypt: Israel must pay us back for gas
Facebook sued for $1 billion over Third Intifada page
Israel government unveils counter-cyberterrorism unit
If Obama's Libyan Intervention 'Succeeds', Will Palestine Be Next?
Israel pressing UN to halt new Gaza aid flotilla
Israel Hits Hamas Squad Allegedly Planning Kidnap
Israel Calls on UN to Retract Gaza War Crimes Report: 1,400 Palestinians and 13 Israelis were killed in a 22-day war that ended in January, 2009
---
Kazakh Leader Wins Landslide Election
US using Depleted Uranium in 'Humanitarian Intervention' in Libya
Palestine Leader Tilts at Declaring Statehood In September
Libyan opposition lays out conditions for cease-fire
Red Cross: 800 dead in Ivory Coast town
Radioactive water leaked into sea: Japanese officials
Reporting Suspicious Activity? There's a Homeland Security app for that
Canadian officials 'secretive' on North American perimeter security agreement
Possible cover up in priest sex abuse case: New evidence points to a 50-year cover up
---
The World Is On Fire In The 'Non-Integrating Gap'
Flames of War Now Engulfing The African Nations Comprising Prophetic Supernations #7 and #8
Libya
Libyan rebels in full, chaotic retreat: Second Libyan rebel advance didn't last very long
Coalition Air Strikes: Body Bags Begin Piling Up
Only 15 nations contributing to military action in Libya
Libyan gov't turns down ceasefire offer by rebels
Gates against presence of US ground forces in Libya
Miscellaneous
US orders media silence over Bahrain
Poll: Saudi Kingdom will collapse
Police shoot protester dead in Oman
Jordanians continue anti-govt. protests
Protests for reforms continue in Syria
Koran burning sparks more violence in Afghanistan
Seven killed in "coward" attack on UN compound in N Afghanistan
Three dead in bombing near Iraq mosque, monthly attacks toll up
800 dead in Ivory Coast violence around Duekoue city
Ivory Coast president battles on as rival's forces close in
UN chief urges Cote d'Ivoire's Gbagbo to step down
Fighting Reported In Ivory Coast's Commercial Capital
Clock is ticking for refugees fleeing Ivory Coast
Ghana Influx Grows As Fighting Flares Across Ivoery Coast
Lebanese abandoned in Ivory Coast
Ivory Coast's Troubles Bleed Into Neighboring Liberia
UN chief calls for violence-free elections in Nigeria
---
Latin America should strengthen cooperation, says UN official -- NOTE: This is Nation #6 of Club of Rome Plan
---
DVD
Japanese Combined Disasters News
Japan nuclear crisis not yet over: IAEA chief
Japanese, US Military Search for Tsunami Victims
Death toll reaches 11,620 from great quake-tsunami in Japan
Japanese gov't set to begin reconstruction
Japan continues efforts to overcome worst crisis since World War II
---
Palestine Leader Tilts at Declaring Statehood In September
Palestinian Authority President thanks Uruguay for sovereign recognition
'Israel must prepare for Palestinian fury'
Hezbollah terrorists are hiding weapons on Israel's border in violation of ceasefire
Three Palestinians killed in Gaza airstrike
Goldstone: Claims of Israel's Gaza war crimes should be reconsidered
Israel asks U.N. to block Gaza flotilla
Magnitude six earthquake in Crete felt across Israel
Noble Energy stops drilling at Israel's Leviathan well: Work suspended because of wear on wellbore casing
---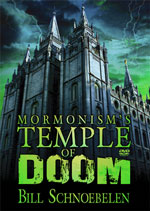 DVD
2012 Election News
Shadows of 2012: Gimme Mitt!
In Romney, Look Past Old Assumptions
Romney, Huckabee running close to Obama for 2012 poll
Rep. Michele Bachmann raises more than Mitt Romney
Fred Karger Beats Mitt Romney In 2012 NH Straw Poll
South Carolina prepares for 2012 spotlight
---
Jobs Up, Unemployment Down as Economy Continues Slow Recovery
---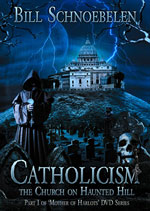 DVD
Catholic Sex Abuse News
Survivors: Catholic Church Enabled Sex Abuse by Priests
Possible cover up in priest sex abuse case: New evidence points to a 50-year cover up
New Sex Abuse Scandals Plague Catholic Institutions -- Will the Church Ever Change?
Prosecute the Catholic sex-abuse scandals
Australia: Ex-Catholic brother guilty of sex assault
Priest, Nun Join Catholic Protestors: Groups Rally Against Priest Abuse, Cover-Ups
33 archdiocesan priests accused of sex abuse but not named
In Your Face: CNN Segment on Libya Entitled "New World Order"
"Libyan Rebels" Create Central Bank, Oil Company
Israel should endorse UN recognition of a Palestinian state: CFR
Japan Says Nuclear Evacuation Will Be 'Long-Term'
Ivory Coast: Fighting in Abidjan Surrounds Home of Incumbent President
---
Non-Criminal Illegal Aliens: We Don't Want to Deport Them; 'We Want Them To Succeed' - Obama
America's Third War: American Teens Recruited by Mexican Drug Cartels
Chilean President calls for EU-like union of Americas during Obama visit
---
The World Is On Fire In The 'Non-Integrating Gap'
Flames of War Now Engulfing The African Nations Comprising Prophetic Supernations #7 and #8
Libya
"Libyan Rebels" Create Central Bank, Oil Company
US Ending Its Air Combat Role in Libya: Gates says US ending its air combat role in Libya, leaving the heavy lifting to allies
Defense Secretary Gates' goal for Libya: No American troops on the ground
Gaddafi's envoy 'visited London'
Forces Fight to Control Libyan Oil Town
Libyan Defections Raise Hopes as Rebels Struggle
U.S. Does Not Trust Libyan Rebels to Arm Them--So Who Are We Fighting For?
At least 40 civilians dead in Tripoli strikes: Vatican official
Yemen
Yemen braced for mass rival demonstrations
Britons urged to leave Yemen immediately
Al Qaeda Declares Southern Yemeni Province An "Islamic Emirate"
Miscellaneous
Jordan's stubborn regime hangs in the balance: CFR editorial
Activists call for more protests in Syria
Journalists protest Syria's detention of Jordanian journalist
Bahrain Is Still a Miserable, Vicious Dictatorship
Iran calls on Saudi Arabia to pull forces out of Bahrain
Suicide bomber kills 3 Iraqi soldiers
"Al-Qaeda" Attack Kills 56 in Iraq: Further sign of what America's "victory" in Iraq truly means
Six US soldiers killed in Afghanistan
Three guards beheaded at NATO terminal in Pakistan
State Dep't and U.N. Silent About Latest Anti-Christian Violence in Ethiopia
Ivory Coast
Ivory Coast strongman losing grip on power
Fighting in Abidjan Surrounds Home of Incumbent President
Ivory Coast Rebels Seize State TV
Ivory Coast hotel a seat of government and prison too
Gbagbo militias kill 37 non-Ivorians in village
---
India's population grows to 1.2 billion: To surpass China as the world's most populous nation sometime after 2030
---
DVD
Japanese Combined Disasters News
Radioactivity surges again at Japan nuclear plant
Japan PM vows funding to tackle long nuclear crisis
Japan plans to bail out stricken nuclear plant
Video of smashed interior at Fukushima nuclear plant
Tepco: No Problem In Data For Iodine, Cesium Measurements
In Pictures: Japan's search for the dead
Asian stocks erase losses since Japan earthquake
Toyota: earnings hit but priority is Japan recovery
---
We in Israel welcome the Arab spring: President Peres
New Tensions Along Israel Gaza Border
Israel asks Russia to thwart Palestinian statehood bid
Facebook shuts down page calling for intifada
World Jewish Congress hails Colombia over opposition to Palestinian statehood
Obama to host Israeli President Peres At White House
Israel says Hezbollah has 1,000 bunkers in Lebanon
Hezbollah refuses to comment on Israeli maps allegedly detailing its military sites
Radiation slows recovery of tsunami dead near Japan plant
In Japan, Sarkozy calls for new global nuclear standards
CIA operatives on ground in Libya
Libya Conflict: revelations emerge that Obama has authorised undercover help
"Al-Qaeda" Is 100% Pentagon Controlled
OPEC Could Reap $1 Trillion This Year
Tea Party unpopularity on the rise
Montana RadioShack Gives Away Guns With New Dish Network Subscriptions
---
The World Is On Fire In The 'Non-Integrating Gap'
Flames of War Now Engulfing The African Nations Comprising Prophetic Supernations #7 and #8
Libya
The Road to Hell: Have liberal intellectuals learned nothing from Iraq?
Libyan Foreign Minister, once a Gaddafi confidant, defects
Britain Says Defecting Libyan Has No Promise of Immunity
Undisciplined Libyan rebels no match for Gaddafi's forces
Debate Over Arming the Rebels and Concerns About Unintended Consequences
Gadhafi Push Tests Allies: Rebel Retreat From Oil Town Fuels Debate on Wider Military Aid to Opposition
NATO takes command of Libya mission
Are US Soldiers Using Rape, Murder, And Bombing Of Children As War Strategy?
Constitutional Problems with the Libyan War: Ron Paul
Yemen
Yemeni protesters vow to storm Presidential Palace
President Saleh Urged To Leave Country
U.S. urges "swift solution" in Yemen
Islamists Are Elated by Revolts: Yemeni-American Cleric
Yemen: Al Qaeda Declares South province As "Islamic Emirate"
Iraq / Afghanistan
65 killed in hostage-taking in Iraq: Took place at a provincial council building Tuesday
Chalabi calls to reconsider Iraq security policies: Enemies are capable of overcoming security measures taken
Iraq blames al-Qaeda for attack
Western aid lines Taliban pockets in Afghanistan
2 more NATO soldiers killed in Afghanistan
Miscellaneous
Syrian President Blames 'Conspirators' for Unrest
Syrian President Refuses to Lift Decades-Old State of Emergency
Bahrain: A very dangerous stage
Iran Warns: Bahrain invaders playing with fire
Hezbollah denies training Bahraini protesters
Pakistani Politician Unharmed After Second Attack
Egypt starts national dialogue
Iran welcomes closer ties with Egypt
Ivory Coast rebels seize capital and march on Abidjan: Time running out for President Gbagbo
UN Security Council imposes "targeted sanctions" against incumbent leader in Ivory Coast
Pope sends envoy to Ivory Coast in hopes of restoring peace
---
China Welcomes New Burmese Government as US Rejects It
---
DVD
Japanese Combined Disasters News
Japan Considers Entombing Nuclear Plant as Workers Fight to Stop Radiation
TEPCO testing new ways to stop radioactive pollution from Fukushima
World's Biggest Shipping Lines Still Sailing to Tokyo Bay Ports
Seafood Sales Sink in S. Korea Due to Radiation Fears
Japan Ignores UN On Nuclear Exclusion Zone
Traces of Radioactive iodine from Japan detected in Israel
---
China white paper highlights US military 'competition'
---
Former head of IDF intelligence doesn't see conflict between Israel, Syria
Israel fears the alternative if Syria's Assad falls
Israel releases map of Hezbollah bunkers in south Lebanon: 950 underground bunkers
Israel deploys Iron Dome missile defense
Poll: Young Israelis moving much farther to the right politically
Palestinian President Abbas says he may resign
Hamas Official: Reasons holding off Israeli attack on Gaza
Israel to indict abducted Gaza engineer
Israel imposes new taxes on gas finds
US-Israel Open Skies Agreement Comes Into Force
---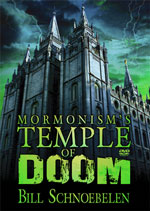 DVD
2012 Election News
Republican Party
Brave New Race: Why old assumptions about Mitt Romney are wrong
GOP Insiders Say Romney's Still Number One
Mormon Religion biggest hurdle to Romney nomination
Poll: New Jersey Governor Christie runs stronger against Obama than most of rumored GOP field
Strategists: 2012 White House hopefuls will bash any bipartisan budget accord
Democrat Party
Obama Finalizes Reelection Plans For 2012