Obama Canceling Joint Exercise with Egypt's Army
Muslim Brotherhood pledges fightback as Egypt death toll climbs to 421
Million Muslim March Planned in DC on Anniversary of 9-11
White House rejects idea of 'gun-free zone' around Obama
Rubio Warns: Obama Could Legalize Millions Of Illegals by Executive Order
Another key Obamacare provision delayed until 2015
MIT: Future Smartphones Will 'Listen to Everything All the Time'
Smartphones As Weather Surveillance Systems
---
Teenager denied heart transplant over history of 'non-compliance'
---
The World Is On Fire In The "Non-Integrating Gap"!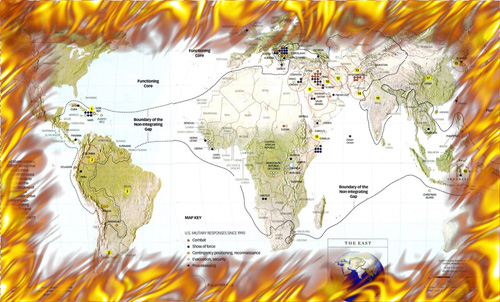 Flames of War Now Engulfing The African Nations Comprising Prophetic Supernations #7 and #8
Egypt
Obama Canceling Joint Exercise with Egypt's Army
Bloody Wednesday: Official Death Toll Tops 500, May be in the thousands
'We will not cower': Muslim Brotherhood pledges fightback as Egypt death toll climbs to 421
Egypt's Military Cracks Down on Muslim Brotherhood: Will Chaos Follow Killings?
Egypt's interim VP announces resignation amid deadly crackdown
US re-evaluating military ties with Egypt after violence
A curfew falls on an Egypt divided
Egypt's Muslim Brotherhood suffered strong blow, anger beyond control
Rumsfeld: Obama's Botched Handling of Egyptian Crisis Threatens Region - Ignores his bungling of Iraq War
France summons ambassador Egyptian over violence
Egypt's Churches Aflame as Brotherhood Targets Christians: Brotherhood Is Running Amok
===============================
New Headline News Article
"Current Events Are Propelling Egypt Down The Abyss Into Her Final, End of Days, Prophetic Judgment"
You will be shocked at the accuracy of current events compared to Egypt's devastating final prophetic judgment. (Isaiah 19)
Jesus warned that once believers see End Times prophesies occurring, they were to look up, for the Redeemer was drawing nigh!
===============================
Syria
General Dempsey: US mission in Jordan could last years as Syria war rages
New Saudi-supplied missiles boost rebels in south Syria
Disappearance of Activist Jesuit Priest in Syria Stirs Fears He Is Dead
Syria accepts essential terms of chemical weapons probe
Jordan Asks US for Assistance in Securing Syrian Border
The controversial autonomy of Syria's Kurds
Iraq
Iraq car bombs kill 26, wound dozens in Baghdad
Iraq: Car Bomb Attacks Kill At Least 14: Relentless string of attacks
Zarqawism Lives: Iraq's al Qaeda Nightmare Is Back
Iraq's Kurdistan Region: Voiceless in Washington
Afghanistan
Ex-NATO Chief: 15,000 Troops Should Stay In Afghanistan After 2014
U.S. General Joseph Dunford: Afghanistan's Future Will Depend On International Troops
Too soon to leave Afghanistan, Russia says
Iran
Russia not Supplying 'Replacement' Missile System to Iran
General Dempsey: 'More and Better' Options Are Now Available on Iran
Hamas, Iran Putting Aside their Differences to Fight Israel
Miscellaneous
Report: 9 killed in blast near Hezbollah complex in Beirut, Lebanon
US sends warship to Bahrain amid regime crackdown
How did Yemen become a hot spot for terrorism?
US encourages democracy in Yemen, then turns deaf ear
---
Who are the terrorists Israel's releasing for 'peace'?
Israel, Palestinian negotiators meet in Jerusalem in total secrecy
US House majority leader Cantor: Only Palestinian 'mind-shift' will bring peace
What can Israel do about Egypt? Descent into civil war could render 1979 peace treaty null
MK Shaked: Kerry is hypocritical, gambling with Israeli lives
Mideast Christians: an Endangered Species in their Ancestral Land - Israel a lone bright spot
Secret Israeli operation brings Yemenite Jews home
Temple Mount reopened to Jews: For first time since end of Ramadan
---
Request for gun permits in Newtown set to double last year's numbers
Woman opens fire on group of robbers at Denny's: Police say the group of suspects fled the scene with stolen jewelry - Woman was licenced to conceal carry
---
What the NSA's Massive Org Chart (Probably) Looks Like
News
Smart Move: Russia's Central Bank promotes plastic cards with chips to avert €100 mn in fraud
Egypt Bloodshed: At least 15 killed as troops clear pro-Morsi camps
Israel-Palestinian talks set to resume in Jerusalem
The Statistical Debate Behind the NYC Stop-and-Frisk Verdict
Civil Forfeiture Nightmare: Taken
SWAT Team Raided "Small Intentional Community Based on Sustainability"
'Run and hide' is Obama administration's clever plan for next school shooting
Google: Gmail users 'have no legitimate expectation of privacy'
Obama's Clapper Mistake: "Fox Guarding Henhouse"
White House denies DNI Clapper will head 'independent' NSA review group
Is Government Just Spying Like a Giant Peeping Tom … Or Is It Actively USING that Information in Mischievous Ways?
University of California Study: National Debt Is Really $70 Trillion
Archived Newsletter Paragraph IX: CAFR Funds Total Over $60 Trillion
---
Eurozone comes out of recession
---
The World Is On Fire In The "Non-Integrating Gap"!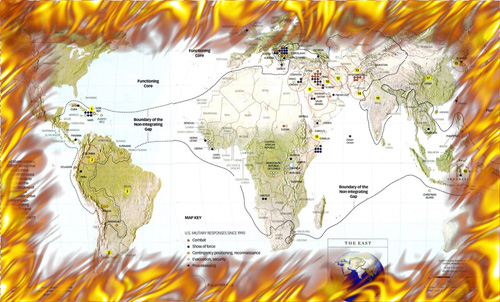 Flames of War Now Engulfing The African Nations Comprising Prophetic Supernations #7 and #8
Egypt
'War Zone': Scores feared dead in Cairo crackdown, protests spreading
Police attacked pro-Morsi sit-ins amid Brotherhood refusal for talks
Egypt's Muslim Brotherhood says open to talks on crisis
Egypt committed to transitional road map: Interim President
Appointment of 19 Generals as Provincial Governors Raises Fears in Egypt
Morsi Threatened to Go on Hunger Strike
European outcry against violent Egypt crackdown on Muslim Brotherhood
Egypt's Islamist Rage Targets Christians: Pro-Morsi rioters set fire to Christian youth center, church
Syria
Joint Chief General Dempsey Again Warns Against Syria War
Departure of UN Chemical Experts to Syria Delayed
Syria's war has exposed the hypocrisy of western powers
Clashes kill 18 rebels in central Syria
Foreign militants killed in Western Syria
War in Syria stokes feuds between Lebanese clans
Iraq
U.S. Sidelined as Iraq Becomes Bloodier: The 2003 invasion helped sow the seeds for an incipient civil war
PFC Manning Played Vital Role in Iraq Despite Erratic Behavior: Supervisor
Obama Administration Pushes for Apache Helicopter Sale to Iraq: Congress Opposed
Iraq Oil Pipeline Bombing Leaves At Least 13 Dead
Saudis key sponsor of terror campaign in Iraq, backed by US: ME Expert
Afghanistan
US commander insists for significant post-2014 presence in Afghanistan
Washington has no plan to leave Afghanistan: Grossman
Female MP Fariba Ahmadi Kakar abducted in Ghazni
Insight: As Afghanistan endgame looms, India-Pakistan tensions rise
Miscellaneous
Doctors Without Borders Pulls Out Of Somalia: Attacks on Staff
Saudi prince in exile slams Riyadh crackdown, corruption
Violence 'inevitable' as Bahrain beefs up security ahead of protests
Bahrain bans protests in capital ahead of major anti-govt demonstration
After Grisly Mosque Attack, Nigeria's Boko Haram Terrorist Group Calls Out Obama
---
Kerry's sharp threat to Netanyahu ahead of peace talks
Israel frees 26 Palestinian prisoners
Ex-Minister Slams 'Unprincipled' Prisoner Release
U.S. Gen. Dempsey, IDF's Gantz Pledge Partnership
Defense Minister Ya'alon tells Dempsey: We must prevent 'axis of evil' from winning regional conflict
IAF Strikes Terror Targets in Gaza Again
Top Israeli Diplomat 'Missing'
Europe's holier than thou approach to Israel
---
Nurse Suspected of Killing Up to 46 Kids Set to Leave Prison
---
Obama's Campaign to Glorify the War on Vietnam
---
Nuclear Regulatory Commission Is Using Obviously Faulty Models to Pretend Crumbling Nuclear Reactors Are Safe
---
Is North Carolina's Voter ID Law 'Common Sense' Policy or Discrimination?
---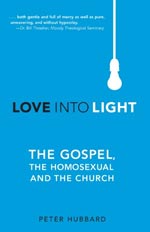 RG3, Redskin's Quarterback: Gay players should come out
Russian government confirms gay protesters to be arrested at Olympics
California senators seek blocking investment in Russia over anti-gay propaganda law
Russian government anti-homosexuality position leads to NYC Russian vodka boycott
Catholic Democrats tell Chicago Cardinal George not to pull funding from immigration campaigners supporting same-sex marriage
House of Lords approve same-sex marriage bill at third reading
---
Secret Service monitored REDDIT co-founder Aaron Swartz before his suicide
---
Were RCMP involved in B.C. legislature pressure cooker bomb plot?
---
To stop file-sharing, one needs to intercept all internet traffic
---
Here Are All Of The Nations That Incarcerate More Of Their Population Than The U.S.
---
Former Ill. Rep. Jesse Jackson Jr. to be sentenced
---
Does Jailed Brotherhood leader have goods on Obama?
---
Economic News -- No Economic Collapse
Trader: Why Dow 20,000 is not far away
Falling Energy Prices Keep Lid on Wholesale Inflation
Summer Retail Is a Bust But Watch Out for a Strong Fall
China helps drive the Ford Focus to No. 1 spot
Union: GM Ohio plant will keep Cruzin'
Chrysler celebrates milestone with 5 millionth Jeep Grand Cherokee
News
Palestinian prisoner release on track after Israeli High Court ruling
Kerry says Israeli settlements should not disrupt Mideast talks
Fukushima now in state of emergency: Leaking 300 tons of radioactive water into the ocean daily
I Want Obamacare but You Go First
U.S. reviews increasing use of antipsychotic drugs on children in the Medicaid system
MSNBC host says newborn infants don't count as 'alive' unless parents decide they do: Infanticide is the new abortion
The Moral and Intellectual Bankruptcy of the Pro-Abortion Movement: Must fight ObamaCare's pro-abortion provisions
Voters mad about NSA spying face uphill battle
---
1912 eighth grade exam: Could you make it to high school in 1912? Proof positive that the Elite has systematically dumbed down public schools
---
Palestinian prisoner release on track after Israeli High Court ruling
Terror Victims Group: High Court is Backing Terrorists
Who are the Palestinian prisoners set for release by Israel?
Palestinian prisoners 'moved' before Israel release
Chairman of U.S. Joint Chiefs Dempsey Meeting PM Netanyahu
Iron Dome Intercepts Rocket Fired Towards Eilat
Salafist Terror Group: We Fired Rockets at Eilat
Israel advances plan to build 900 settlement homes
The World Social Forum is an Enabler of Anti-Israelism
---
The World Is On Fire In The "Non-Integrating Gap"!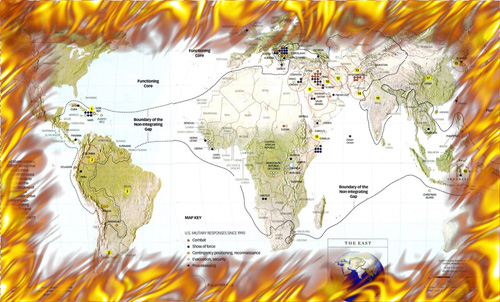 Flames of War Now Engulfing The African Nations Comprising Prophetic Supernations #7 and #8
Syria
Syria opposition calls for unified rebel army
Assad Sending Reinforcements to Latakia
Syria rebels in weak position: SNC chief
Syria opposition urges world to save civilians in city of Homs
Egypt
Morsi's Detention Extended by 15 Days
Mursi supporters stand firm, brace for Egypt crackdown
Egypt authorities delay Morsi protest camps crackdown
Turkey's President: Release Morsi to save Egypt
Yemeni Nobel winner says Egypt coup deadly for Arab democracy
Iraq
Car Bombings in Iraq Kill 7 People
Deadly Iraq bomb attack hits Balad cafe: Killed at least 16 people and wounded another 35
Attacks kill 26 in central and western Iraq
How al Qaeda staged a comeback in Iraq
Iraq: Why violence and oil don't mix
Afghanistan
Pentagon Reports: Afghanistan is the "Saudi Arabia of lithium"
High profile attacks on women in Afghanistan undermine rights campaign
Three U.S. soldiers killed in eastern Afghanistan
Caldwell soldier killed in Afghanistan
Cardiff nurse and father heading out to Afghanistan once more
Pakistan
India and Pakistan trade new accusations over 'Kashmir violations'
UN chief in Pakistan amid Kashmir tensions
Pakistan keeps LoC hot, opens fire for the 8th time in 4 days, blames India
As Afghanistan endgame looms, a deadly edge to India-Pakistan rivalry
Yemen
RON PAUL: 'The US Government Is Clearly At War In Yemen'
Barrage of drone strikes in Yemen show flaws of US counter-terrorism strategy
Yemen drone strikes may revive war-powers battle between administration, Congress
Yemen: Convenient timing for a crisis
Embassies Open, but Yemen Stays on Terror Watch
Miscellaneous
Sudan becomes the newest player in Syria's protracted conflict: Arms shipments flowing through Sudan to Syria
South Sudan parliament shall never be the same again
Nigeria Unrest: 'Boko Haram' gunmen kill 44 at mosque
Nigeria's army gunning for Boko Haram
North Africa: Maghreb Insecurity Threatens Niger
---
Arizona sheriff arming deputies with AR-15 style rifles to 'fight back' against criminals: 'My deputies will carry guns 24 hours a day, even off duty'
Man Says He Was Beaten, Left For Dead By OKCPD Officers On Illinois River
U.S. moves to curb long, mandatory drug sentences
Israel names Palestinian prisoners to be freed before peace talks begin
Top GOP lawmaker accuses Obama of not defending NSA surveillance program
Why Do IRS Agents Need AR-15 Assault Rifles?
Agent: IRS Still Targeting Tea Party Groups
IRS initiative now targeting small businesses
18 Little-Known Gun Facts That Prove That Guns Make Us Safer
Scientist, FDA: Don't worry about radioactive fish
Zimbabwe: No Deal to Sell Iran Uranium, Period
Fraud becoming rampant in scientific research papers
---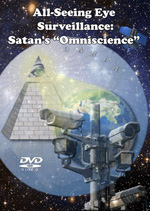 Drive To Total Surveillance
NSA turning Internet into a total surveillance system
US senators push for special privacy advocate in overhauled FISA court
Obama touts NSA privacy safeguards: To launch NSA transparency website
Wi-Fi Trashcans Now Silently Tracking Your Smartphone Data
Michael Hayden, Former NSA Chief: After A Major Attack, U.S. Likely To Seize More Surveillance Powers
Snowden's Father to Visit Son in Russia: Claims his son will not receive a fair trial in the US
---
Senator Ted Cruz Continues Campaign Against Obamacare
---
Palestinian Authority: Stop Settlement Tenders or "Peace" Talks Are Off
Syria, Mideast Peace Talks, and "Land for War"
Sinai air strike shows hair-trigger Israel-Egypt security ties
Housing Minister Ariel: How does freeing murderers bring peace?
Terrorists Who Murdered Seniors with Axes to be Released
Rabbis Plead: Cancel Terrorists' Release
US military chief arrives in Israel to discuss regional security issues
Congressman: No one is thinking about US troops as part of peace accord
Jews From Muslim Lands: The Forgotten Refugees of 1948
---
The World Is On Fire In The "Non-Integrating Gap"!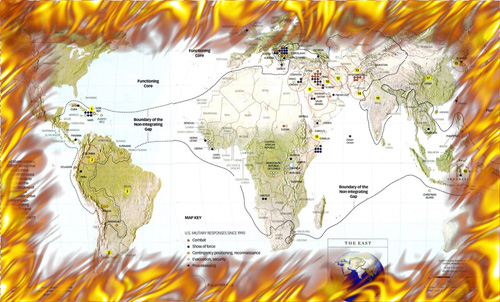 Flames of War Now Engulfing The African Nations Comprising Prophetic Supernations #7 and #8
Egypt
On the Ground: The calm before the storm
Egyptian Protesters Braced for Further Clashes
Egypt May Start Taking Action Against Morsi Supporters
Egypt's Christians continue to be harassed by Islamists
Yemen
Drone strike kills two in southern Yemen
Yemen: 7 Saudis among militants killed by drones
Gunmen kill five Yemeni troops guarding LNG plant
Syria
Caught in the middle: Christians suffer amid Syria's civil war
Smugglers drag Turkey into Syria's civil war
Rebels launch new offensive near Syria's border with Iraq
Syrian rebel commander visits front in Assad's home province
Syria Splits Shiite Clergy in Iraq, Iran
Even if Assad loses, Iran gains from its support of Shia militias
Iraq
Al-Qaida claims responsibility for deadly attacks in Iraq during Muslim holiday
Zarqawism Lives: Iraq's al Qaeda Nightmare Is Back
Wave Of Bombings At Ramadan's End Kills Dozens In Iraq
US condemns Iraq attackers as 'enemies of Islam'
Afghanistan
Afghanistan Taliban: Time to seize the moment
U.S. commander in Afghanistan says deal to allow foreign troops beyond 2014 is priority
US, Afghanistan sign deal allowing foreign troops post 2014
3 US soldiers killed in Afghanistan
Austalian Defence announces end to combat duties in Afghanistan
China well-placed to reap rewards in Afghanistan
Miscellaneous
Lebanese Army deploys to prevent escalation after Labweh ambush
Is Hamas Considering A Move to Beirut?
Zimbabwe's president says elections were free, no going back on his big victor
---
France confirms it will continue ban on GMO corn
Tyson Foods suspends purchases of growth supplement-fed cattle: Many animals that arrive at processing plants have difficulty walking, moving
CDC tries to rewrite history by burying facts about SV40 cancer viruses in polio vaccines
---
Los Angeles Catholic Church Sex Abuse Files Released Including Files On Ruben Martinez Who Abused 100 Boys
Former Grand Rapids Catholic schools assistant had sex with 16-year-old student
Nigerian bishops warn against legalization of same-sex marriage
Secure E-Mail Companies Say There's No Such Thing Anymore
[WATCH] President Obama fails basic U.S. geography
Alleged Murderer Is an Illegal Alien: But Washington Post Won't Admit
Majority of adults would feel safer if their kids went to schools with armed guards
Obama Charges: Republicans' 'Unifying Principle' Is Denying Health Care To 30 Million People
Americans renouncing U.S. citizenship surged sixfold as Tougher Rules Loom
Obama: Inappropriate to Boycott Olympics over Russia's Anti-Gay Law
---
Scientists: Keystone XL oil pipeline won't cause more global warming
Study: Conservative media driving denial of global warming
---
Convicted killer of DEA's 'Kiki' Camarena freed from Mexican prison
---
The World Is On Fire In The "Non-Integrating Gap"!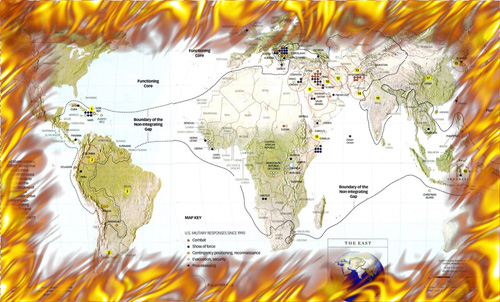 Flames of War Now Engulfing The African Nations Comprising Prophetic Supernations #7 and #8
Egypt
Egyptian prosecutors have evidence Morsi incited murder of protesters
Anti-U.S. Hostility Ramps Up in Egypt
New US envoy designate to Egypt facing criticism over running alleged death squads in Iraq
Nour Leader: Monopolising govt was Brotherhood's biggest mistake
Islamist militant group in Egypt says it was target of Israeli drone
Explosions in Northern Sinai, Egypt denies Israeli involvement
21 journalists assaulted, 2 killed in Egypt last month
Obama sends Eid greetings to Egyptian Interim President Adly Mansour
Syria
U.S., Russia agree to prepare for Syria peace talks
Kremlin says no deal reached with Saudi on changing Syria stance
As Foreign Fighters Flood Syria, Fears of a New Extremist Haven
Deaths reported in raids in Syria's Latakia
U.N. chemical weapons inspectors to begin 2-week probe in Syria next week
Iraq
Decorated Iraq war veteran gets life for killing his wife: She was a Wisconsin cop - Vet had suffered traumatic brain injury
Not Obama's Problem: Iraq's Deadliest Month Since '08 Gets Scant Network Coverage
Al Qaeda Drives Iraq Toward Chaos
Signs of New Life in Northern Iraq: In Kurdistan
PetroChina to join Exxon to develop giant Iraq oilfield
Afghanistan
3 Chinese citizens killed in Afghanistan
Roadside bomb kills 4 policemen in north Afghanistan
US drawdown from Afghanistan could intensify terrorist infiltration from Pakistan
US, Russia to work together on Afghanistan: Russian FM Lavrov
Miscellaneous
Obama: We Have 'Sealed Indictment' of Benghazi Terrorists
Two Turkish Pilots Kidnapped in Lebanon
Indian, Pakistan troops exchange fire in Kashmir
New Evidence: Jihadists Holding Training Camps in Libya
US Drones Blitz Al Qaeda in Yemen
---
Iran's Khamenei: Israel-PA Peace Talks Are Futile
Kerry Seeks Support for Peace Talks from U.S. Jews
Peace Talks: Run, Bibi, run!
German Cartoon: Netanyahu 'Poisonous' to 'Peace'
EU Parliamentarian Calls for 'Intifada'
Western media yawns as Hamas imposes Draconian restrictions on journalists
Cyprus, Greece and Israel Sign Energy Accord
Gas group in talks on pipeline to Turkey
---
Russian oil barons step up battle for Putin's favor
Snowden Is a Political Prisoner in Russia and Putin Won't Let Him Go
Obama: Snowden was not a patriot
---
US to reopen 18 of 19 foreign posts closed amid security concerns
---
Economic News -- No Economic Collapse
Release of August Jobs Report is D-Day for Tapering: September 6
Relax, interest rates are not too low
Million Dollar Home Sales Jump in U.S. as Wealthy Return
Aeropostale sounds warning on back-to-school: Another teen retailer's summer sales decline
Buffett of Canada' says he's a big bull on the US
Ford raises $1B with its first benchmark 10-year bond since Sept
Bill Ford Jr. hesitant to declare victory, despite company gains
Proposals sought to redevelop former GM stamping plant site in Indianapolis
GM cuts plug-in Volt's price by $5,000: Lower cost intended to entice buyers who are still wary of EVs
Chrysler to expand world class training academy in Warren

Iran/Iraq 'Defectors' and Disinformation
U.S. pulls diplomats from Lahore, Pakistan, amid terror threat
Al-Qaeda replacing Syria's Assad is the biggest threat to US security
Alarming satellite images from Aleppo, Syria: Mass destruction from the sky
Snowden's Email Provider Shuts Down
NSA Head: Replace would-be Snowdens with computers to stop future leaks
---
The World Is On Fire In The "Non-Integrating Gap"!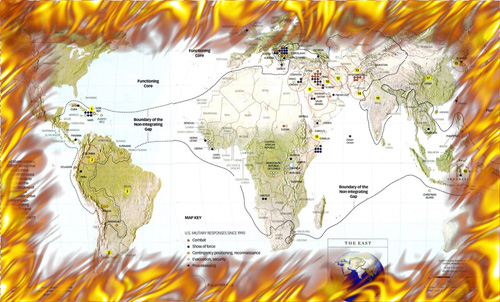 Flames of War Now Engulfing The African Nations Comprising Prophetic Supernations #7 and #8
Syria
Syria's Bashar al-Assad escapes injury as rebels attack convoy
Syria dismisses Assad attack claims
Syria: Foreign jihadists behind the rebel capture of Aleppo airport
In rural Homs, Sunni Syrians fear army offensive
Russia won't supply outstanding S-300s to Syria until mid-2014
Moscow 'rejects' Saudi 'offer' to drop Assad for rich arms deal
CIA Official Calls Syria Top Threat to U.S. Security
Iraq
Al Qaeda drives Iraq toward chaos; U.S. withdrawal left door open to sectarian battle for power
Regional enemies infiltrate workings inside Iraq
Car bombs kill 31 in Iraq, officials say
Iraq escapee leads militant raid
Desert trench dug in Iraq angers Arabs
Afghanistan
Bomb Attacks Kill Dozens of Mourners in Pakistan and Afghanistan
'3 US soldiers killed, 2 wounded in W Afghanistan'
Last Australian commander takes over in Afghanistan
Pakistan
10 killed as gunmen shoot at people leaving Sunni mosque in Pakistan
India lodges 'strong protest' with Pakistan over Kashmir attack
US avoids blaming Pakistan for LoC flare-up
Egypt
Egypt Captures Over 100 Terrorists in Sinai
Turkish president calls for Morsi's release, slams Egyptian 'coup'
---
Kerry Seeks Support for Peace Talks from U.S. Jews
Iran's Khamenei: Peace talks will force Palestinians to relinquish their rights
Chancellor Merkel Vows: Germany will never be neutral on Israel
IDF Orders Eilat Airport Shut Down
Eilat Airport Reopens, Flights Return to Normal
IDF 'Blundered into Hizbullah Ambush'
Elite Nahal battalion in surprise Golan Heights war drill
Israel refuses to sign any agreements with EU based on settlement guidelines
U.S.: 'Settlements' In Judea and Samaria Are Illegitimate
Donald Duck calls for Israel's destruction
"The Jewish People Cannot be Defeated"
Palestinians prepare for end of holy month of Ramadan
---
'Growing hatred of US': Yemeni testifies to Senate on drone program fallout
Drones out of everywhere! Washington march against US drone warfare
US combat drones to stay in Afghanistan beyond 2014
---
Pentagon considers employees unhappy with US policies a security threat
Austin Bay: Al-Qaida exploit Obama's credibility gap
---
Pentagon considers cancelling F-35 fighter program
---
Obama's behavior toward Putin not smart policy: Edward Lozansky
---
Toxic water leak in Taiwan nuclear plant
Nagasaki marks 68th anniversary of US nuclear bombing
Interior Minister Saar: 10,000 Israelis Sign Up, Can't Be Wrong About Biometric IDs
At Least Four Killed, Four Injured in Dallas, DeSoto Shooting Spree
Assad appears on Syria TV unharmed after rebels claim to attack his convoy
Saudi offers Russia a deal to scale back Assad support
Welcome to Post-Constitution America: The Weapons of War Come Home
Are Police in America Now a Military, Occupying Force?
Mainstream Media on Benghazi: It Was About Gun-running
Indiana School Gives Drug Testing Kits To Parents To Use On Their Kids
---
Lack of bombproof shelters leaves Israeli civilians exposed
Home Front Defense Minister Erdan: Rockets targeting civilian centers just a matter of time
Iran, Syria, Egypt likely to dominate talks between Generals Dempsey and Gantz
878 New Yesha Homes Approved: "Jews of Judea and Samaria have "rights and needs which can't be ignored"
Gaza Terrorists Fire Qassam Rocket at Southern Israel
Jews protest visitation restrictions at Temple Mount during Ramadan
Interior Minister Saar: 10,000 Israelis Sign Up, Can't Be Wrong About Biometric IDs
---
The World Is On Fire In The "Non-Integrating Gap"!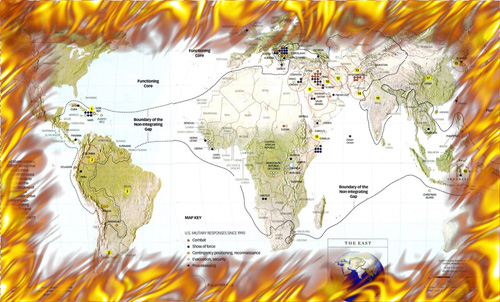 Flames of War Now Engulfing The African Nations Comprising Prophetic Supernations #7 and #8
Iran
Iran launch site 'likely for testing ballistic missiles'
Netanyahu Warns: Iran Accelerating its Nuclear Quest
Can Iran's New U.S.-Educated Foreign Minister Mend Ties With Washington?
Iran's Leader Reduces Posts of Military Elite
Iran ready to talk if US shows 'goodwill', says new president
Egypt
Egypt's President: No Concessions to Muslim Brotherhood
Egypt says Sinai patrols kill 60 militants since Morsi ouster
Egypt a Battleground for Hamas, Fatah Feuding
Syria
Syria denies rebel claim of attack on Assad's motorcade
Shells Hit Damascus Area as Assad Attends Prayers
Killing of Kurds' in Syria: Not genocide, but a proxy war for power in the region
Obama pledges $195M more in Syria humanitarian aid
Britain to give its biggest ever single aid donation to help Syria's civil war victims: Pledges £175 million
Saudi Arabia dangles lucrative arms deal in front of Russia in exchange for dropping Assad
Iraq
Attack on policemen's home kills 13 people in Iraq
Iraq 13 Years Later: 'Controlled Instability'
Afghanistan
7 women, 7 children killed in Afghan cemetery bombing
Bomb kills 14 as Afghan president calls for peace
Taliban wound Afghan female senator in ambush
Miscellaneous
Yemen: Al-Qaida targeted oil, gas facilities as well as eastern city
At least 30 dead in Pakistan funeral bombing
Rand Paul: Hold Obama Accountable for Benghazi Cover-up

---
Kremlin 'disappointed' Obama called off Putin talks: Decision is 'Snowden-related'
Obama 'disappointed' with Snowden asylum: Also says there is no domestic spying program in US
CFR's John Bolton: Obama-Putin Summit Would Have Embarrassed US
---
Economic News -- No Economic Collapse
Why the U.S. Economy Deserves a "B-" Grade
US consumer borrowing rose $13.8 billion in June
Fannie Mae posts $10.1B net income for 2Q
U.S. jobless claims edge up; still point to healing job market
S&P 1,900 possible in 12 months: JPMorgan's Lee
Ford Motor Company: The Greatest Untold Story Stock in the Market
GM China sales growth accelerates to 11.1% on demand for Buicks
GM could build midsize crossovers at Spring Hill Assembly Plant: Creating 1,800 jobs, will invest another $167 million into the facility
Ford's supply of the popular Escape in 40-day range: Ford already added 600,000 units of capacity in the U.S.
Chrysler expands engine production, adds 298 new jobs in Trenton
VW Tennessee plant in running to build new midsize SUV
Pension gains for Ford, GM free up cash for core business
Tesla Rises After Posting Surprising Quarterly Earnings
Fort Hood Shooter: 'I'm an Imperfect Muslim'
Egypt: Diplomacy has failed to resolve standoff
US files charges against Benghazi attack suspects
Republicans open pre-emptive strikes on Clinton: Undecided, yet formidable, in 2016
Whoops, it turns out Tamerlan Tsarnaev wasn't a Tea Partier after all
Conservatives slam Paul Ryan for fighting government shutdown plan
Cops Can Take Away Your Cash, Car, Or House — Even If You're Never Convicted Of A Crime
Sen. Rockefeller Continues His Quest To Regulate Free Speech With His 'Violent Content Research Act'
---
Tepco Plan Could Cause Fukushima Reactor Buildings to "Topple"
Radioactive water leaking into Pacific Ocean in new Fukushima 'emergency'
Fukushima leaking radioactive water for '2 years, 300 tons flowing into Pacific daily'
Fukushima shaken anew by 6.0 magnitude quake
---
Obama Cancels Meeting With Putin Amid Tension Over Snowden
Former NSA chief warns of cyber-terror attacks if Snowden apprehended
Greenwald claims up to 20,000 Snowden documents are in his possession
Mass Data: Transfers from Germany Aid US Surveillance
Snowden: Obama criticises Russia for granting asylum
Obama on Russia: 'They slip back into Cold War thinking'
Snowden's temporary asylum gets mixed reception among Russians
Members of Congress denied access to basic information about NSA

---
Lawmakers Issued License Plates That Make Them 'Invisible' To Traffic Cams And Parking Tickets: There are rules for the common people and other rules for their "leaders"
---
The World Is On Fire In The "Non-Integrating Gap"!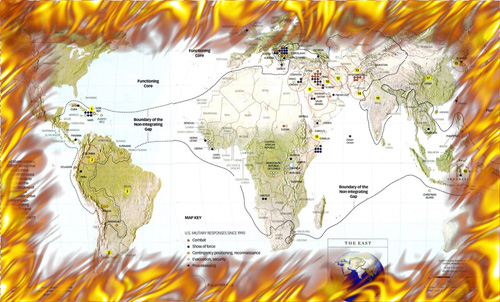 Flames of War Now Engulfing The African Nations Comprising Prophetic Supernations #7 and #8
Syria
CIA's #2 Warns: Syrian Rebels are the Top Threat to U.S.
Syrian army kills 62 rebels east of Damascus
Car bomb kills 18 near Syria's capital; rebels say air base captured
Syria seeks to tap frozen bank accounts for food supplies
UNSC should condemn crimes committed against Kurds in Syria - Russian FM Lavrov
Egypt
Egypt Presidency says diplomacy phase is over: Blames Muslim Brotherhood
US Senator McCain, in Cairo, says Egypt near 'all-out bloodshed'
In Orwellian Egypt, a state of denial rules
US senators urge release of Islamists: Egypt unhappy with 'foreign pressure'
Kudos to Egypt for Mending the Morsi Mistake
Egyptian govt rejects McCain's 'clumsy' statements on Morsi's ouster
Egypt denies Turkey's PM Erodgan's passage to Gaza
Iraq
Pentagon Wants To Sell $2.7 Billion In Weapons To A Country On The Verge Of Collapse
Car bombs kill 36 people in Iraq
Blasts, shootings kill at least 17 in Iraq
Baghdad bombings boost toll from Ramadan violence in Iraq to 47
Iraq: Gunmen Clash With Troops During Security Raid
Afghanistan
India-Pakistan Tensions Find Deadly Echo in Afghanistan
Why J&K attacks show India needs a strong Afghanistan policy
India pledges $100 million in fresh aid to Afghanistan
Pakistan
Attacks kill 28 people across Pakistan: Appeared to be targeting a provincial government minister
Teens playing soccer among 11 killed as bomb explodes in Pakistan market
Pakistan militants admit kidnapping former prime minister's son
13 bus passengers killed by militants in Pakistan
Three children among 7 killed in Pakistan blast
Insurgents Execute 14 in Pakistan
Miscellaneous
Overzealous Western banks pose new threat to war-ravaged Somalia
Militants shoot down helicopter in Yemen, 8 killed
Yemen: Huge Al Qaeda Plot Foiled
Massive Nairobi airport blaze forces closure
Tens of thousands of Tunisians rally against Islamist government
---
Lebanon: Wounded IDF Soldiers had Penetrated the Border
Israeli Navy undergoing 'unprecedented' upgrade in capabilities
PM: US Pressure the Only Thing Holding Iran Back from Bomb
Israel capable of striking Iran alone
38 Israelis wounded by Arab terror in July
Christian artist apologizes to Israel for President Obama
Poll: Israelis oppose surrender of land
Over 50% of Palestinians back peace talks, survey finds
---
TSA expands role beyond airports amid growing cases of misconduct
---
North Korea lifts ban on joint factory complex, proposes new talks
General Dempsey's Bombshell: No US Attack on Iran, Ever
NY Times Admits: Al-Qaeda Terror Threat Used to "Divert Attention" from NSA Uproar
US preparing 'preemptive strikes' on al-Qaeda
US raises alert for warships in Middle East: Possible terror attack by al-Qaeda
DHS Watchdog OKs 'Suspicionless' Seizure of Electronic Devices Along Border: "Constitution-Free Zones" place DHS above Constitution
FEMA: Always TOO LITTLE, TOO LATE
Council on Foreign Relations pushes executive gun controls

---
Are college students losing their religion?
Time Magazine Promotes A Childless Lifestyle As The Path To The Good Life For U.S. Couples
---
Skynet factories to churn out test tube beef as 'Bloomburgernator' robots force humans to eat artificial protein patties
---
Global cooling, not warming, is Earth's coming threat
---
The World Is On Fire In The "Non-Integrating Gap"!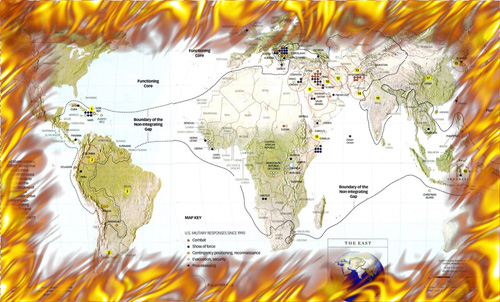 Flames of War Now Engulfing The African Nations Comprising Prophetic Supernations #7 and #8
Syria
CIA was transferring Libya missiles to Syria rebels when deadly Benghazi occurred
Syria Bans Use of Foreign Currencies for Business Deals
Syria rebels overrun key Aleppo air base
Lebanon: Arsal residents ready to back Syria rebels
Militants kill 450 Kurdish civilians in northern Syria
Killers of senior Syrian imam al-Buti arrested: Syria PM Reports

Egypt
The Crackdown in Egypt: Democracy and hypocrisy
Egypt Crisis: Talks gather pace as US senators arrive
Egypt's Brotherhood rejects appeal to 'swallow reality'
Bodies Are Surfacing Near Egypt Protests
Egypt claims jihadists fired US Hellfire missile at government office: In lawless Sinai Peninsula
Afghanistan
US 'playing both sides' in Afghanistan
Afghan Taliban leader Mullah Omar vows no power grab: After Western powers leave
Iran
New Iran leader offers glimmer of hope to moderates and the West
Rohani Taps U.S.-Educated Minister to End Iran Sanctions
Iran's 'Moderate' New President Still Supports Syria's Assad
Pakistan
India-Pakistan talks in jeopardy as five Indian soldiers killed on border
Timeline: Flashpoints and flare-ups in India-Pakistan ties
Without police help, jailbreak wouldn't have been possible: Pakistani Taliban
Men Disguised as Police Abduct, Kill 13: Pulled off of a convoy of buses
Indictment of Pakistan's Musharraf adjourned over security fear
Miscellaneous
Al-Qaeda messages sparked US embassy closures
How real is the threat posed by al-Qaeda? Recent prison breaks have released several hundred dangerous terrorists
US Drone strike kills al-Qaeda suspects in Yemen
U.S. Orders Citizens Out of Yemen after Drone Strike
Clashes between Nigerian army and Boko Haram kill 35
Hezbollah suspects in Nigeria terror plot claim abusive interrogation by Mossad agents
---
State funds groups that advocate building Third Temple
Poll: Majority of Israelis Oppose Concessions In Palestinian State Negotations
79% of Israeli Jews don't believe new peace talks will succeed
Abbas' Fatah Celebrates Murders of Jews on Facebook
Israel Waives US 'Iron Dome' Funding
Mayor Barkat: Jerusalem is of One the Safest Cities in the World
Palestinian leader in Canada: Shoot Israeli Jews if they don't leave Jerusalem
PM Netanyahu publicly supports priest hounded for calling on Christians to join IDF
Christian clerics, Israel seek to ease difficulties: Catholics not foreigners here ... want to normalize Catholic presence
---
Fort Hood Shooting: Major Nidal Hasan to go on trial
---
'Moo Cluck Moo', Detroit-Area Fast Food Eatery, Pays Its Employees $12 An Hour, Still Profits
Asia Stocks Outside Japan Drop on Stimulus Cut Concern
Stock futures nearly flat with indexes near record levels
Quality helps Americans keep old cars longer
Economists favor Yellen for Fed chair
U.S. vehicle sales in July best in 7 years
GM, Ford report record July sales in China
U.S. may end truck tariff to open up global trade: Consumers paying thousands extra for pickup trucks because of lack of true market competition
---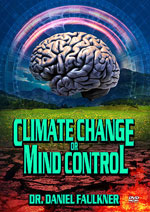 Climate Change News
Scientists declare: 'Human activities are changing Earth's climate'
Obama Team's New Resolve Underlines That the Tide May Be Turning on Tackling Climate Change
Could stem cell burger help feed the world, fight climate change someday?
How Health Care Providers are Preparing for Climate Change
Climate change: moving from science to policy

US to extend some embassy closures over security concerns
Federal Officials Boosting Security Efforts Inside US Homeland
'Terror Alert' Is Fearmongering Theater
Benghazi Coverup Involved CIA Running Guns to Syrian rebels
Boston Bomber Had 'Right-Wing' Extremist Papers: Espousing white supremacy and government conspiracy theories
Why would the U.S. government need a mock U.S. town at Fort Chaffee, Arkansas?
FBI allowed informants to commit 5,600 crimes
---
Sicily's first openly gay governor wins support with anti-mafia crusade
---
The World Is On Fire In The "Non-Integrating Gap"!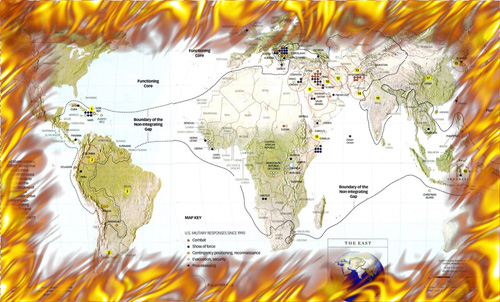 Flames of War Now Engulfing The African Nations Comprising Prophetic Supernations #7 and #8
Syria
Syrian rebels make new push on Assad's Alawite heartland
Syria crisis can only be solved 'with iron fist': President Assad
Thirty killed in heavy fighting in Syrian mountains
Military Firing Ballistic Missiles Into Populated Areas, Killing Hundreds Of Civilians: ?Watchdog Propaganda?
New Iranian president vows support for Syria's Assad
International concern rises as Syria's neighbors limit refugee flow
Syria limits foreign currency use, threatens traders with jail
Egypt
Top US official meets with powerful Muslim Brotherhood figure in detention
Egyptian anti-Obama video goes viral: Army chief blames him for siding with Muslim Brotherhood
Egypt pro-Mursi alliance signals flexibility in talks
Egypt says time is running out to peacefully end pro-Morsi protests
Egypt mediation gathers pace but Brotherhood leaders face trial
Morsy aides ordered held in Egypt
Bombs damage two shrines in Egypt's Sinai
Egyptian army source: Recent calm in north Sinai due to operations
Rare interview with Egyptian Gen. Abdel Fatah al-Sissi
Al-Qaeda leader says Egypt coup proof that Islamic rule cannot come through democracy

Afghanistan
Why the United States won't need troops in Afghanistan after 2014
In Afghanistan, a second Guantanamo
Attack on Indian mission in Afghanistan raises specter of regional struggle
Prominent lawyer wounded in bombing in Afghanistan's east
Regimental Combat Team 7 Rolls Up Its Flag In Afghanistan
Iran
Iran's Currency Near Collapse as Rouhani Takes Power
What to expect from Iran's new leader
Israel, US have vastly different takes on Iran's Rouhani inauguration
Israeli Jew arrested for spying on behalf of Iran
Miscellaneous
Lebanese Christian Leader: Hizbullah Fired on Palace, Says Hizbullah has declared war on Lebanon
Tracking dogs, high alert at Hezbollah stronghold
President Kiir appoints new cabinet in South Sudan
Gunmen Kill Intelligence Official in Yemen
Yemen oil pipeline hit for second time in 10 days
---
Jerusalem is on the negotiating table
Knesset Speaker MK Edelstein: 'Peace Talks' May Cause Violence
Netanyahu Offered, PA Rejected, Yesha Building Freeze
The real preconditions for peace
Barcelona's "Peace Tour" of Israel and the Palestinian territories ends 'Peace Tour' with TA display
July: 38 Israelis Wounded in Terrorist Attacks: At least 55 firebomb attacks on Israeli roads
US embassies in Israel to reopen; others remain closed
---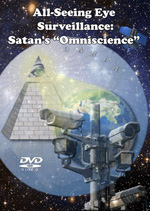 Surveillance News
Intercepted Al Qaeda Communications Indicate Planned Attack 'Big,' 'Strategically Significant'
State Department Global Alert Shows 'New Normal' of Terrorism
Rep. King Warns: Terror threat a 'wake-up call'
Glenn Greenwald Mocks 'Robust Oversight' Of NSA Spying
Berlin cancels Cold War-era spying accords with US, Britain
---
Family Pleads For Answers Why Police Gunned Down Daughter In SE OKC
---
UCLA Study Shows Radiation Treatment Makes Breast Cancer Worse, Natural Therapies Do Not
---
Study: Mexican Migrants Aren't Deterred by Border Fences
McCain: We Might Drop Those 20,000 New Border Patrol Agents We Promised
$1.1 million worth of marijuana seized by Del Rio Sector Border Patrol
Global terror alert issued by U.S. State Department
Oakland's creepy new surveillance program
Sen. Lindsey Graham: Snowden 'Probably' Got People Killed
Israeli-Palestinian talks get under way: Optimists keep up drumbeat
NSA paid British spy agency $150 mln in secret funds – new leak
Mystery virus now in 11 states
West Nile Virus Detected Near Obama Vacation Home: On Martha's Vineyard
Editor fired over 'shove it' Obama headline
Kerry: Same-sex spouses' visas will get equal treatment
---
Hizbullah's Nasrallah: Destroying Israel is the Interest of All Arabs
The Five Flaws of Kerry's Mideast Peace Process
Livni: Much Worse to Free Terrorists With a Gun to Your Head
PA minister: New peace talks will help us conquer Israel later
Netanyahu in stormy last Knesset meeting before holidays
ElBaradei Tells Washington Post: Israel has chance for 'real peace' with Egypt
Israelis called to mass Temple Mount protest
'Gay Pride' on the streets of Jerusalem
---
The World Is On Fire In The "Non-Integrating Gap"!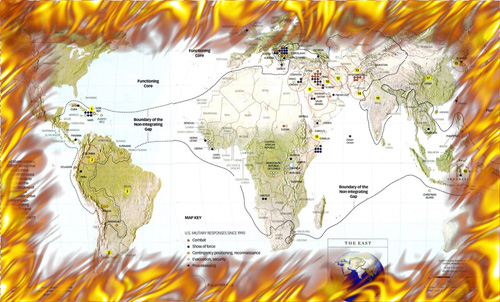 Flames of War Now Engulfing The African Nations Comprising Prophetic Supernations #7 and #8
Iran
After 8 defiant years, Ahmadinejad leaves Iran isolated and cash-strapped
Iran: Rouhani's Remarks on Israel Were 'Distorted'
US watches Iran's president-elect for moderation ahead of nuclear 'breakout'
Does Rouhani's British link bode well for reform in Iran?
Egypt
Kerry Tries to Clarify Comments on Egypt
International envoys meet minister in Cairo to ease Egypt crisis
Another night of unrest in Egypt: Protesters, security forces clash
Al-Qaeda leader says Egypt's Morsi abandoned jihad
Syria
U.N. probes allegations of rebel atrocities in Syria
Syria rebels seize arms dump near Damascus
Deadly explosions hit Syria's Homs City: Forty killed in blasts in weapons cache
No hope for peace with Syria's 'mini-state' divisions
Fleeing Syria, Palestinians find little support from their brethren in Lebanon
War in Syria inspires Kurdish unity
Iraq
Casualties mount at alarming rate in Iraq
US provides sanctuary for al-Qaeda in Iraq: MP has heaped scorn on the United States for having turned Iraq into a safe haven for terrorist al-Qaeda operatives
Afghanistan
Deadly bombing hits Afghanistan's Jalalabad: Suicide bomber launches attack near Indian consulate
Deadly battle erupts in Afghanistan: Officials say more than 20 policemen and dozens of Taliban fighters have been killed
From classrooms to suicide bombs: children's lives in Afghanistan
Afghanistan: Back peddling on women's rights?
Miscellaneous
Britain to close Yemen embassy over security concerns
Violence leaves eight people dead in southern Pakistan
South Sudan: Rep. Wolf Renews Call to President Obama to Immediately Fill Sudan Special Envoy Position
We Will Not Let Sudan Attack Us - South Sudan's Juba
South Sudan: From Supermarkets to Refugee Camps, Bar-Codes Speed Up the Process of Distributing Food
Sudan: Tensions remain high in Rashad after tribal revenge killings
---
Snowden Granted Asylum in Russia
'Russia is not a colony, US has no legal basis to claim Snowden' – lawyer
Over half Russians approve of Snowden's activities - poll
'Battle won, war continues': Snowden asylum victory is just the beginning – WikiLeaks
Manning's Afghan massacre video that WikiLeaks never released
Germany cancelled privacy pact with US, UK over Snowden revelations
---
China, Russia to begin anti-terrorism military exercise
---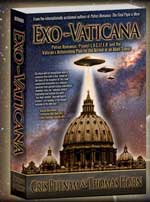 Pope Francis I News
Impact of The Pope's comments on homosexuality: Comments by Brian Finnerty of Opus Dei
Pope Francis: The end of traditional 'fortress Catholicism'?
Pope Francis calls for mutual respect in Ramadan message to Muslims
People's Pope brings winds of change
Brazil Researchers: Church inflated size of crowd celebrating Mass with Pope Francis in Rio
Can Brazil fix security mistakes from Pope Francis visit in time for World Cup?
Los Angeles Catholic church files show decades of sexual abuse: Reveal what Catholic orders knew of sexual abuse by priests, brothers and nuns
Catholic School Teacher in Glendora Fired After Same-Sex Marriage
Analysis: why the Catholic Church is mired in more child sex abuse claims - "... it must appear there are endlessly-unfolding paedophile scandals in the Catholic Church"
Federal Judge: Catholic Church Has A Constitutional Right Not To Compensate Victims Of Sex Abuse
---
Texas running out of execution drug
---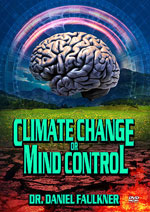 Climate Change Propaganda
New EPA Chief McCarthy: Climate Change Is "Opportunity of a Lifetime"
Two studies use phrase "10 times faster" to describe climate changes: Propaganda
A Climate Change Op-Ed That Makes Sense. Finally
Australia faces increased risk of disease from climate change
Will climate change trigger endless war?
Why milder temperatures dragged down natural gas prices
---
Strengthening Economy Trumps Weak Payroll Data
Detroit Goes Begging as Obama Sends Money Overseas
Stocks Hit New Highs Ahead of Jobs Report
---
Paul Ryan's claim that $15 trillion has been spent on the war on poverty
US jobless figure drops to lowest rate in four years: Over 160,000 new jobs created
IRS targeting of pro-life groups continues
US embassies shut Sunday over 'security threat'
Obma in calls commends Netanyahu, Abbas for renewed "peace" talks
Translating 10 anti-gun propaganda phrases into English
Vermont Gunowner Handcuffed, Detained by Police for Legal Open Carry
Russia Grants Snowden a Year's Asylum: Summit in Doubt
New Snowden leak upstages U.S. move to declassify documents
Google 'Pressure Cookers' and 'Backpacks': Get a Visit from the Feds
Manufacturing in U.S. Accelerates More Than Forecast
---
Jewish Ambassador Oren Gushes: Obama is 'true friend' of Israel
Lots of unknowns as Kerry lures both sides back to peace negotiations
Peace negotiators meet with Obama
Releasing Terrorists Contrary to All Values
Israeli Police Brace for Rioting in Lower Galilee
Iran's New President Rouhani: Israel an 'Old Wound' to be Removed
Gunfire from Syria Hits Close to IDF Soldiers Patrolling Golan Heights
---
The World Is On Fire In The "Non-Integrating Gap"!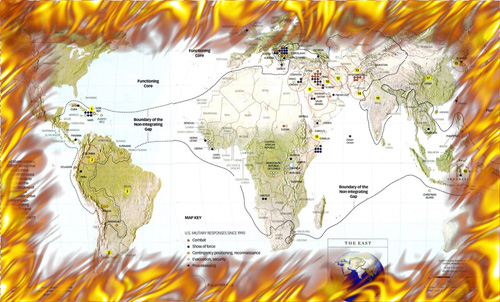 Flames of War Now Engulfing The African Nations Comprising Prophetic Supernations #7 and #8
Syria
Syria's Assad says he certain to defeat rebels
Rebels Strike Syria Arms Depot, Dozens Die
EU lawmakers urged to back data list to track fighters to Syria
Kurdish Struggle Blurs Syria's Battle Lines
Iran grants Syria $3.6 billion credit to buy oil products
Egypt
Egypt government's resolve is met with protesters' defiance
Egypt army 'restoring democracy', says John Kerry
How Egypt Will Shake the World
Pakistan
John Kerry pledges early end to Pakistan drone strikes
What Pakistan Needs Most From the U.S.
Iraq
Iraq Attacks Continue: 21 Killed
Iraq suffers its deadliest month in five years
Iraq war logs in Manning Wikileaks case 'hit us in the face': U.S. officer
Afghanistan
Kerry: US Not Withdrawing From Afghanistan - US Committed to Stay Beyond 2014
Coming Home From Afghanistan: The Billion-Dollar Moving Bill
Children, women casualties on rise in Afghanistan
---
Surprise! You've Been XKeyscored! Raised the red flag when officials saw our Internet search history, prompting a visit from "joint terrorism task force"
Russia Grants Snowden a Year's Asylum: Summit in Doubt
Google 'Pressure Cookers' and 'Backpacks': Get a Visit from the Feds
Manufacturing in U.S. Accelerates More Than Forecast
Automakers report big July sales; trucks lead way
S&P 500 Climbs Above 1,700 on Stimulus Bets, Economy
Obama picks restructuring expert to take over IRS
Napolitano: Obama's 'Nudge Squad' Goes Too Far: "Behavioral Insights Team"
News
Feds Say It's Classified Info To Say Who We're At War With
'Thousands of People Will Die Every Year' Under Obamacare
Hackers Shout To NSA Chief: Read the Constitution
U.S. private sector adds 200,000 jobs in July
Future Commerce Will Combine Your Social Network and Mobile Device
On Eve Of Gay Marriage, Not All Of Minnesota Is Ready
Israeli-Palestinian talks won't fix the Middle East's problems
Kenyan lawyer takes State of Israel, Jews to Hague - International Court of Justice - over Jesus' death
---
MK Feiglin Declares 'It's Time to Flood the Temple Mount'
Arab Israeli MK Tells Knesset Jews Are Enemies of Peace'
Peace Talks: Obama leading from the rear
Kerry: Time has come for lasting peace
US general already working on security aspects of future Israeli-Palestinian accord
Israel to Lose 15% of Settlement Blocs in Future Deal
Right Wing divided over peace talks tactics
MK Lieberman: Controversial Bill Will Save Israeli Democracy
European 'Circumcision Union 'announced
---
The World Is On Fire In The "Non-Integrating Gap"!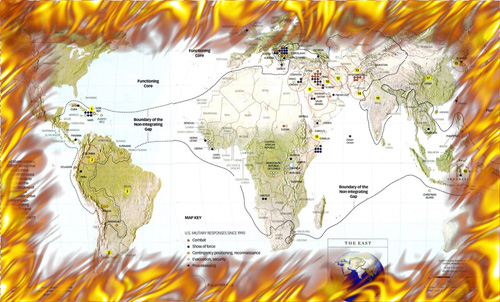 Flames of War Now Engulfing The African Nations Comprising Prophetic Supernations #7 and #8
Syria
Syrian Religious group bans croissants for symbolizing 'oppression'
Syria Moved Missiles Before Israeli Airstrike: Russian-made anti-ship cruise missiles
No-fly zone over Syria violates international law: Iran MP
Syrian rebels say they documented downing of army chopper
Syrian army turns focus to regaining full control of Homs
Assad: We wouldn't have kept fighting for more than 2 years if we weren't sure of victory
Pakistan
Kerry: U.S., Pakistan agree to re-establish full partnership - Drone strikes continue to damage relationship (Presidential Adviser)
Al Qaeda militants killed in drone strike in Pakistan
Taliban jailbreak prompts fears of more attacks on Pakistan prisons
Egypt
Egypt's rulers want to break up Brotherhood vigils
Egypt plan to stop pro-Morsy protests 'recipe for bloodshed'
Egypt's secularists repeating Islamists' mistakes
Egypt's Military Keeps Morsi's Whereabouts Secret
African Union delegation meets Morsi
Iraq
July deadliest month in Iraq since 2008: 1,057 Iraqis killed and 2,326 wounded
Deadly blasts strike near Baghdad Shia mosques: 7 Killed
30 percent of Iraq, Afghanistan veterans have considered suicide
Iran
US sends tough sanctions message to new Iranian President, Rouhani
More anti-Iran sanctions ineffective in ending nuclear dispute: Russia
Turkish foreign minister to attend Rohani's swearing-in ceremony
Iran urges massive turnout in World Quds Day rallies: To vent their opposition to the Israeli regime
Indian refinery MRPL aims to resume Iran oil imports: Because it has found no other alternative
Miscellaneous
US assassination drone strikes Yemen – Four killed
Robert Mugabe wins Zimbabwe election
Roadside bomb explodes near national guard patrol in Tunis
---
Hawaii Offers To Buy Homeless Population One-Way Ticket To Leave Aloha State
---
U.S. Willing To Invest In A New Nicaragua Canal To Rival The Panama Canal
---
DVD
Supporters and opponents of GMO labeling laws prepare to campaign in Washington state
Supreme Court: Generic drug companies are legally immune from lawsuits
828 scientists from around the world sign letter to all governments, urging ban on GMOs
Coming soon to a restaurant near you: Lab-grown synthetic hamburgers
---
New York doctor says we will soon be able to resurrect cadavers 24 hours after death
---
New York EMTs forced to wait for hours with dead bodies before police arrive